First clean you nails and apply a clear base coat to protect your nails from staining.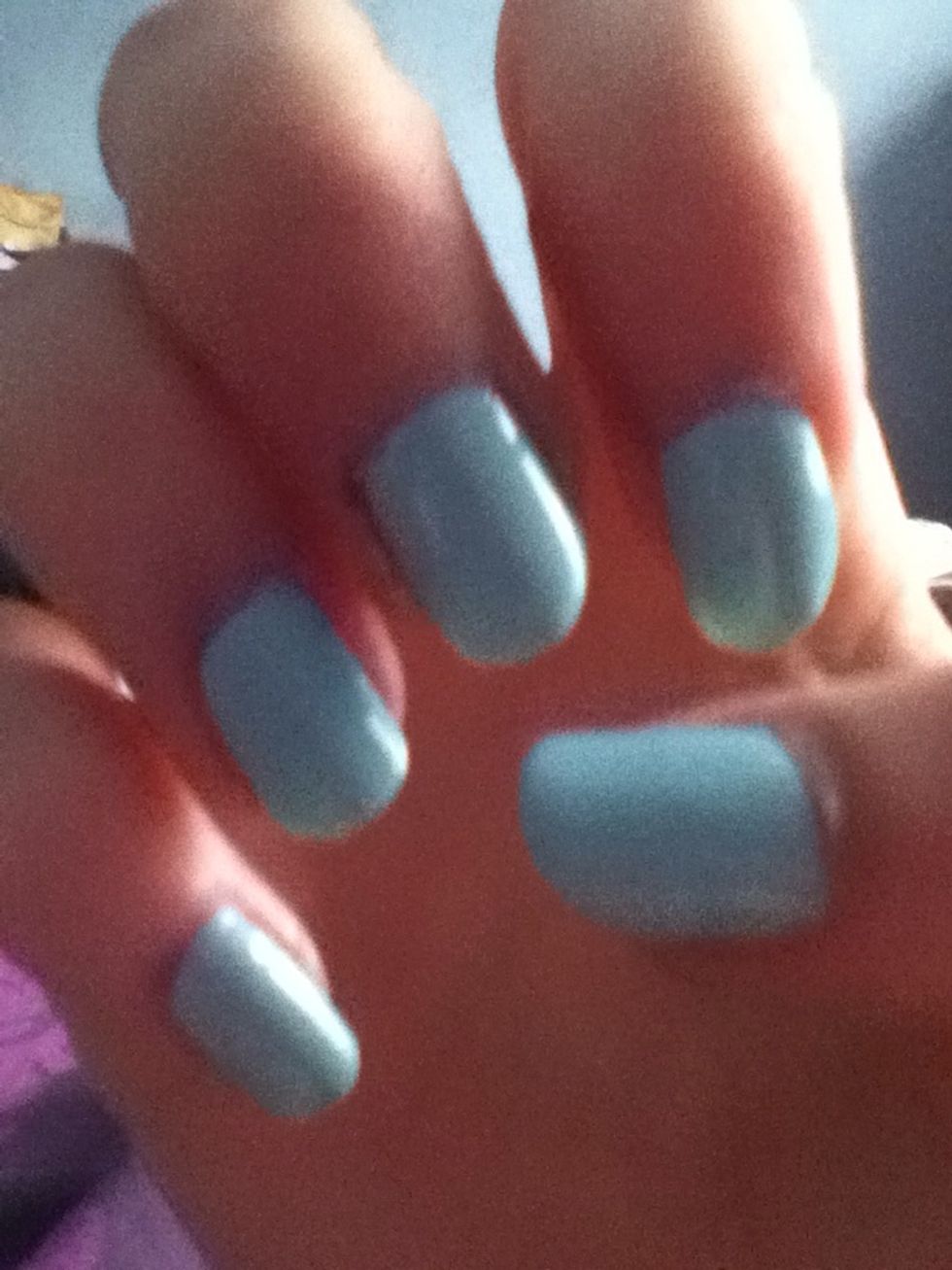 Paint a couple of layers of your base coat. I used pale blue to look like the sky.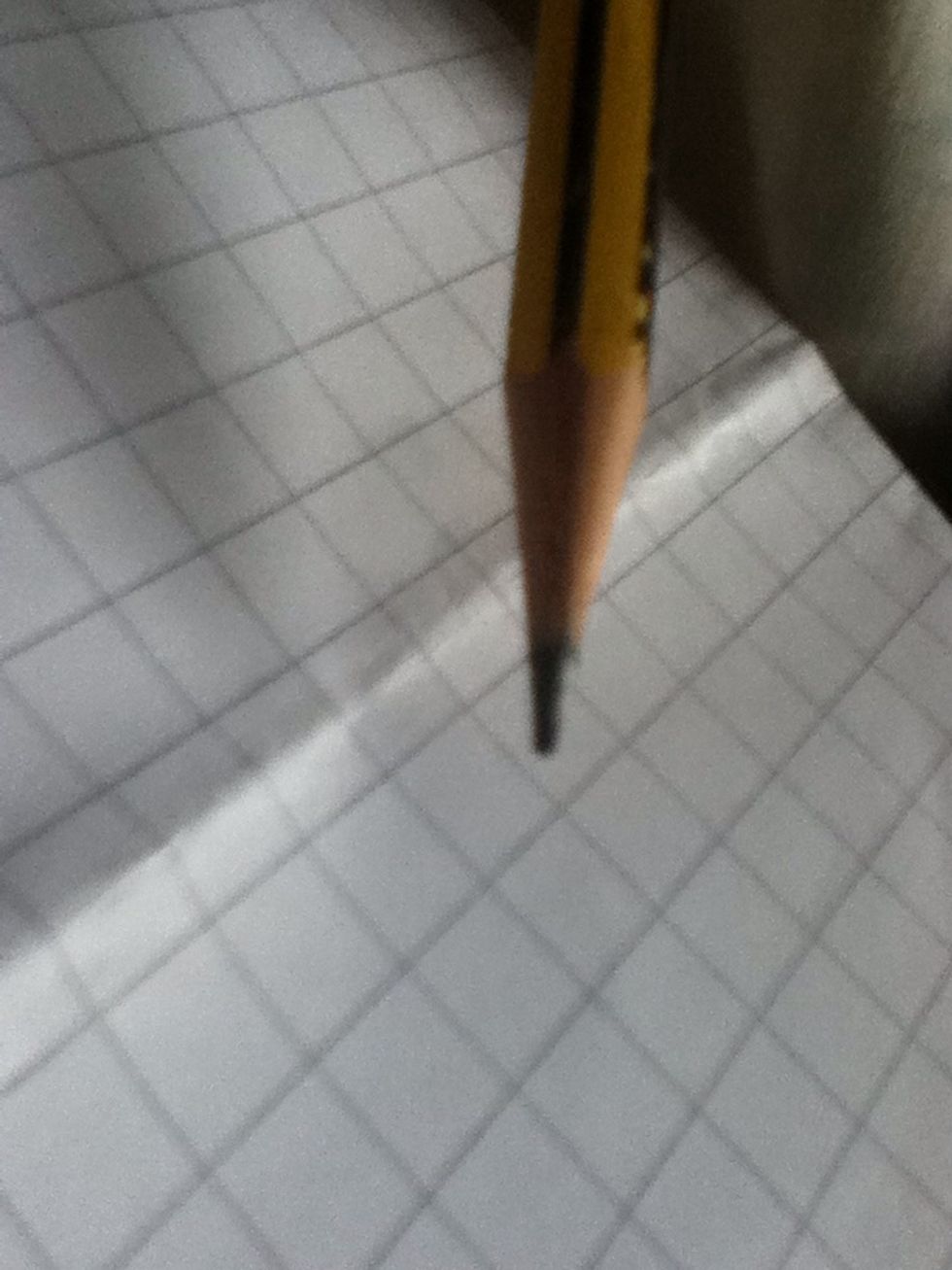 I use a pencil and paper to create the details.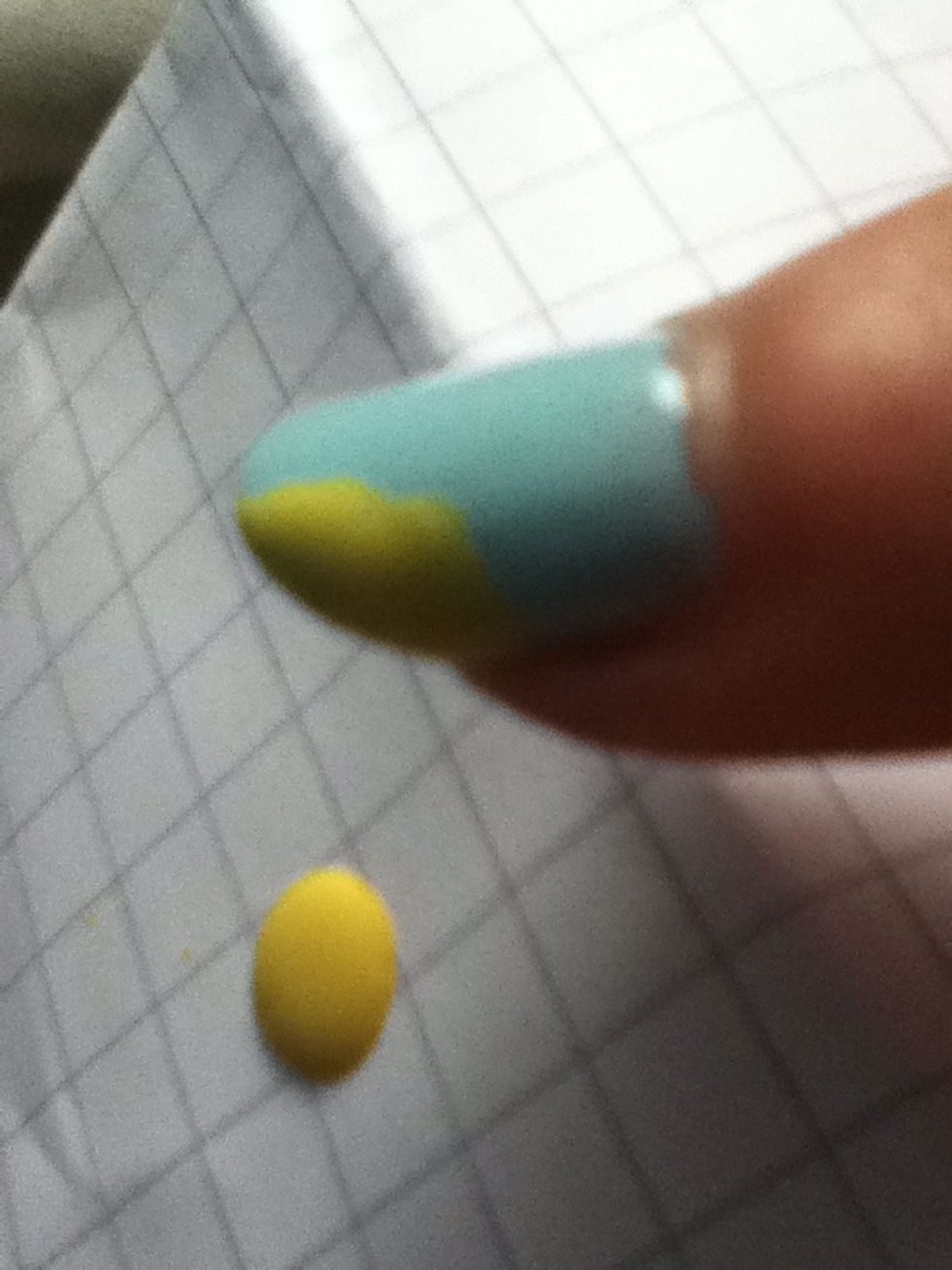 Put a yellow blob in the corner of you first nail. Don't worry if it's not very neat you can sort that out in the next step.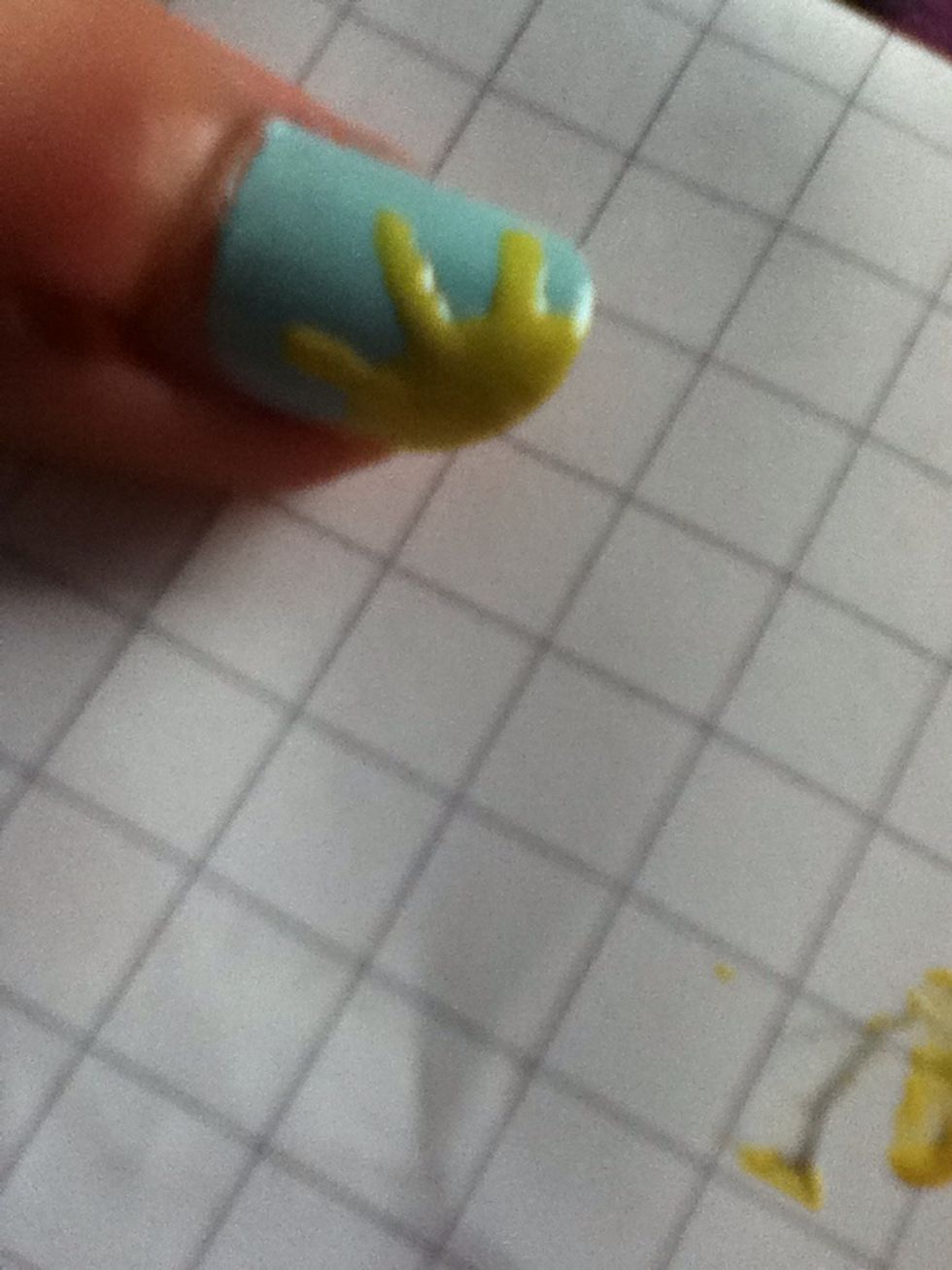 Add lines to create sunbeams, and your first nail is done.
I tend to leave a nail blank next and move on to the middle finger.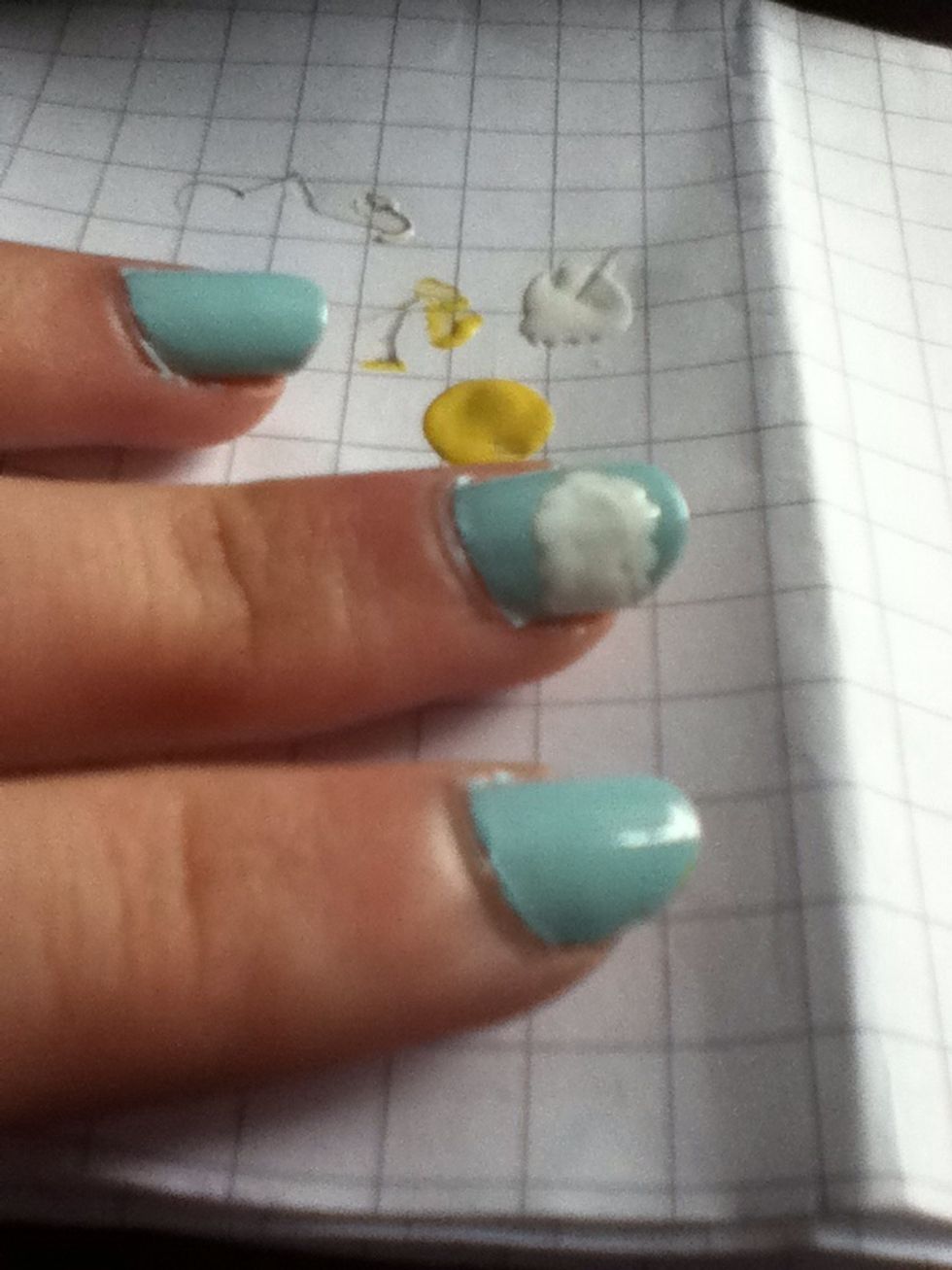 Put little white blobs to make a border and then fill it in with white to create a cloud.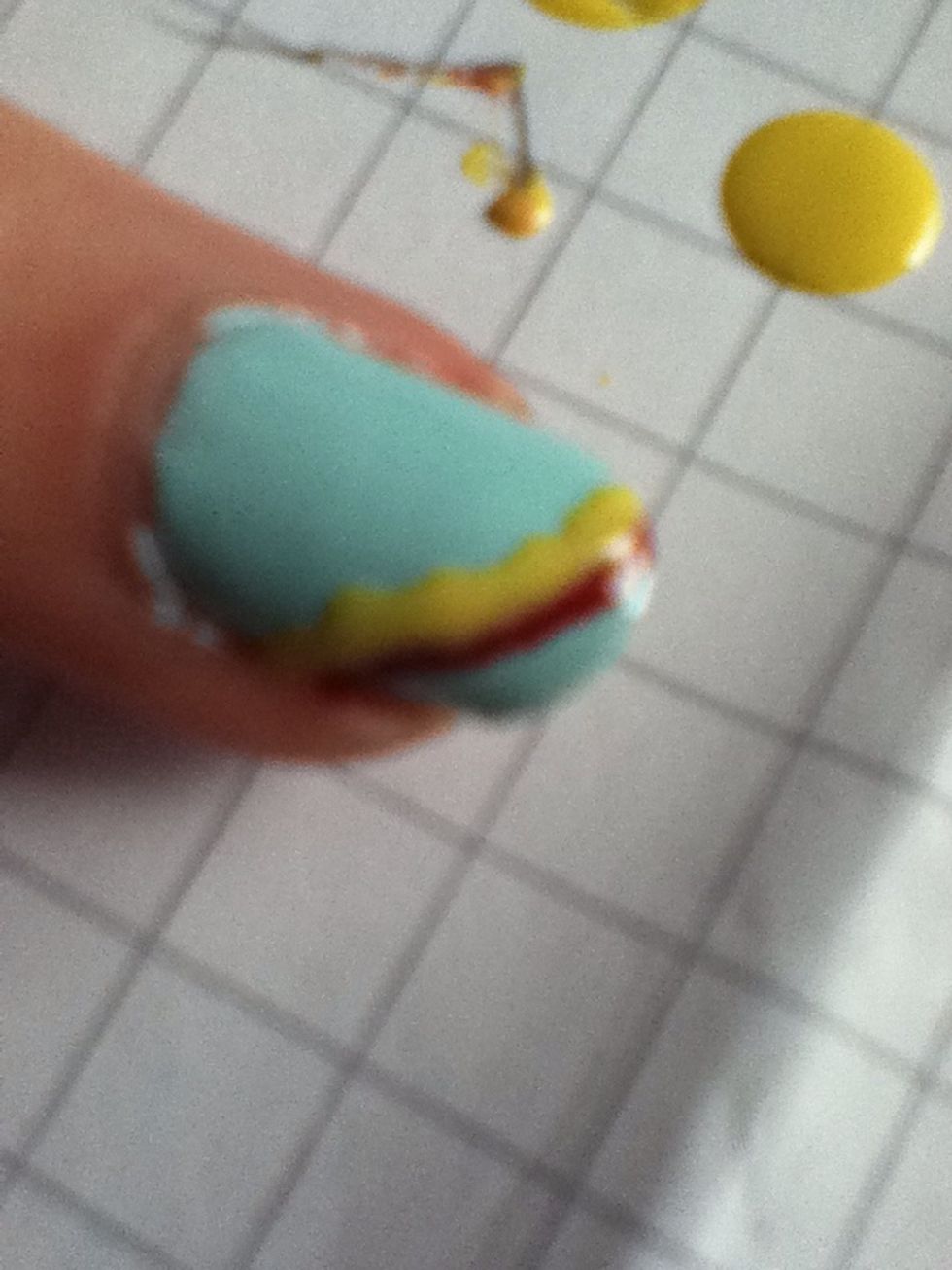 On the next nail use the pencil to make thin lines in the order of the rainbow. If they aren't too neat at the bottom it doesn't matter because you cover over it slightly with the next line.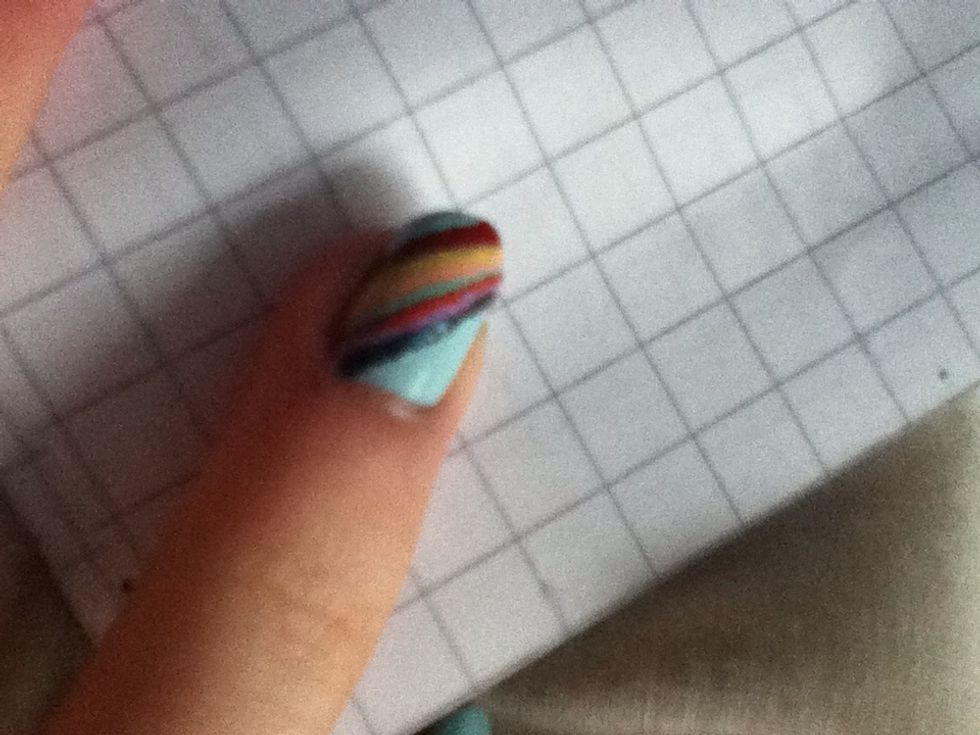 Continue until you have completed the rainbow. If the bottom line is messy then use the base colour to neaten it.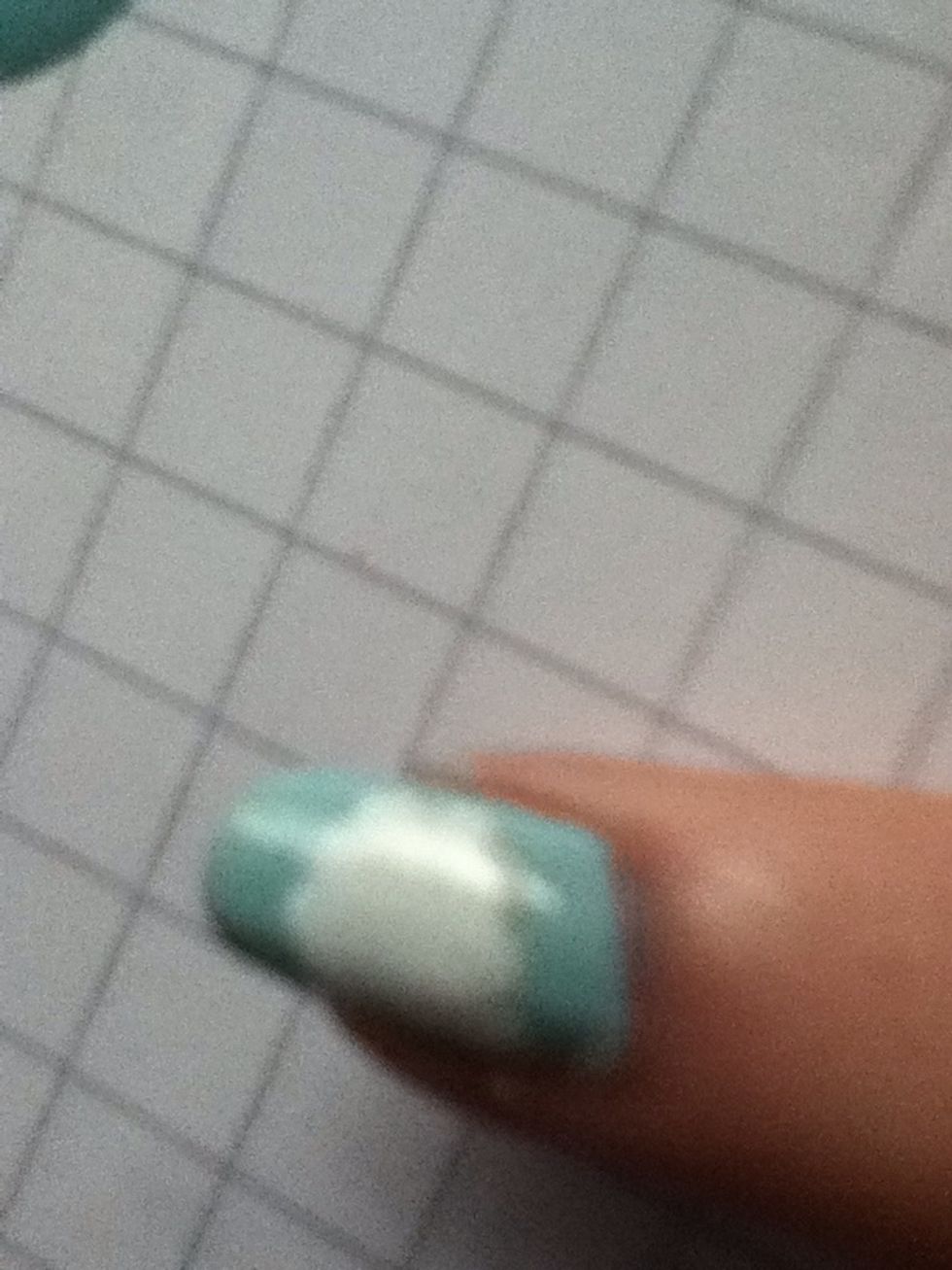 On the final nail do another cloud as you did before.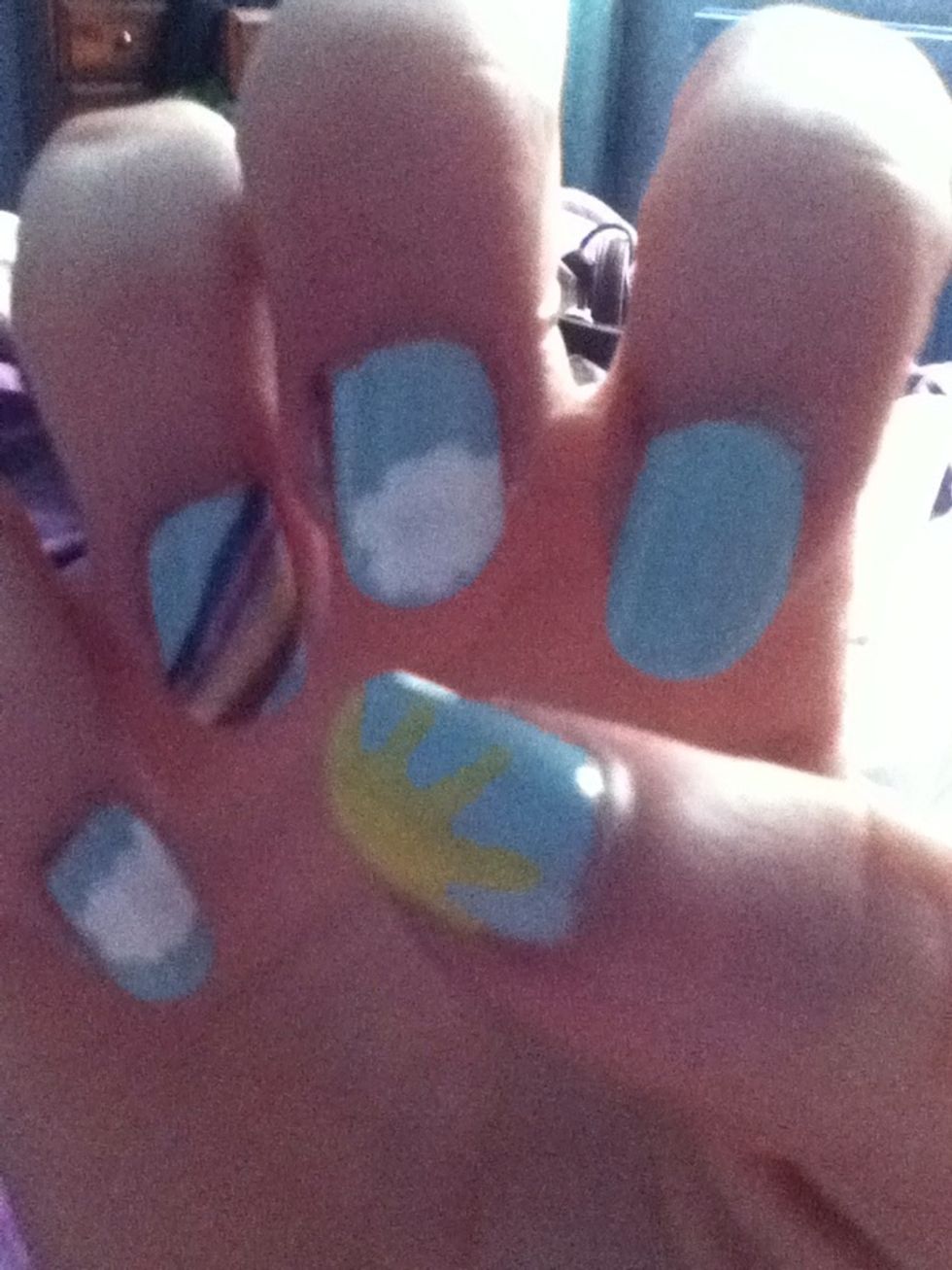 Use a top coat and you are finished!!
Paper and pencil
White nail varnish (Barry M)
Pale blue nail varnish ( collection 2000)
Red nail varnish (MUA)
Yellow nail varnish (Barry M)
Pink/peach nail varnish (Barry M)
Pale green nail varnish (Barry M)
Orange nail varnish (Barry M)
Purple nail varnish (Barry M)
Blue nail varnish (Avon)
Clear nail varnish (Barry M)