Start as usual with a base coat. Wait for it to dry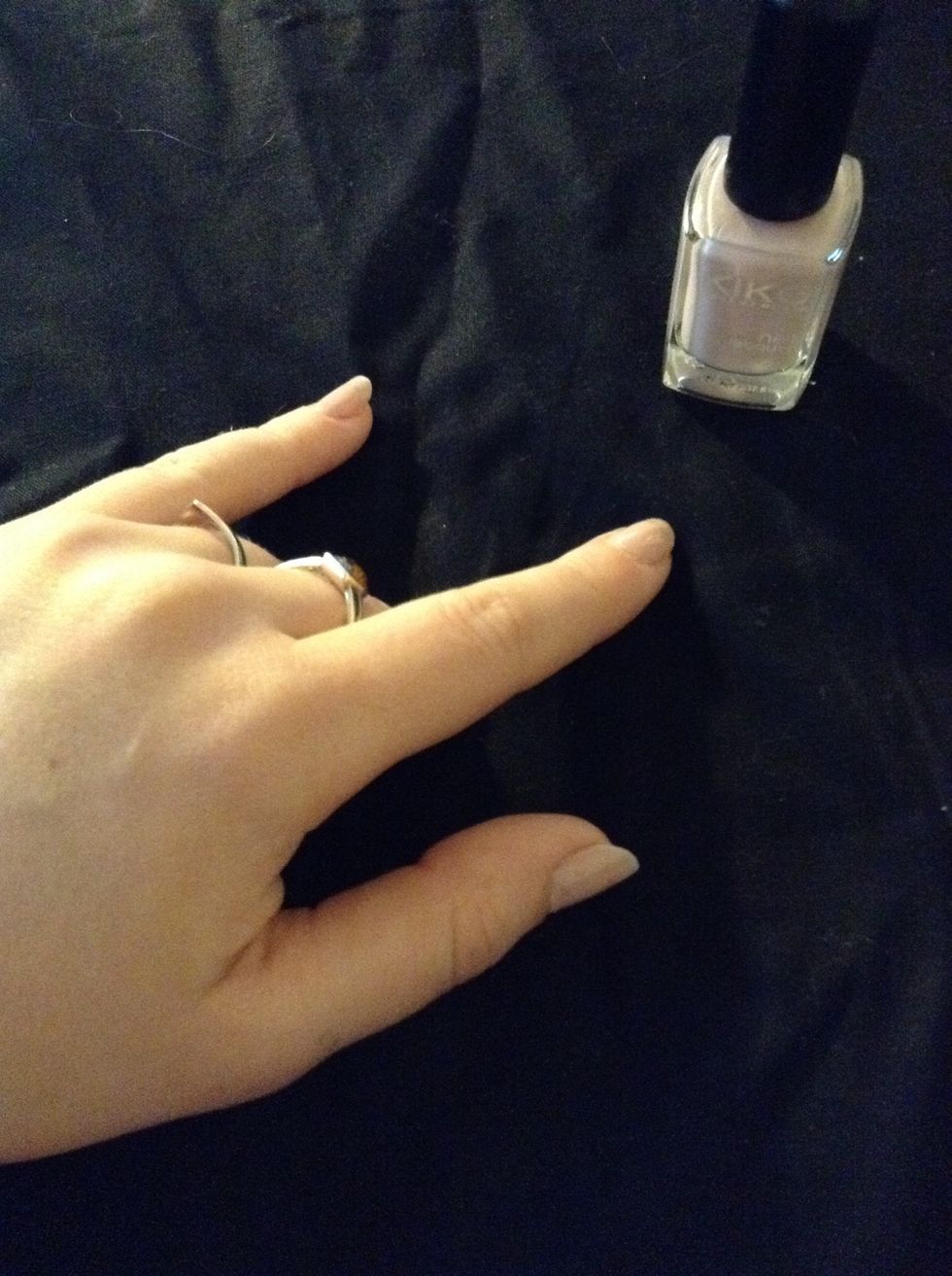 Star applying your lighter color on those three fingers ( I don't know their names in English sorry ;) )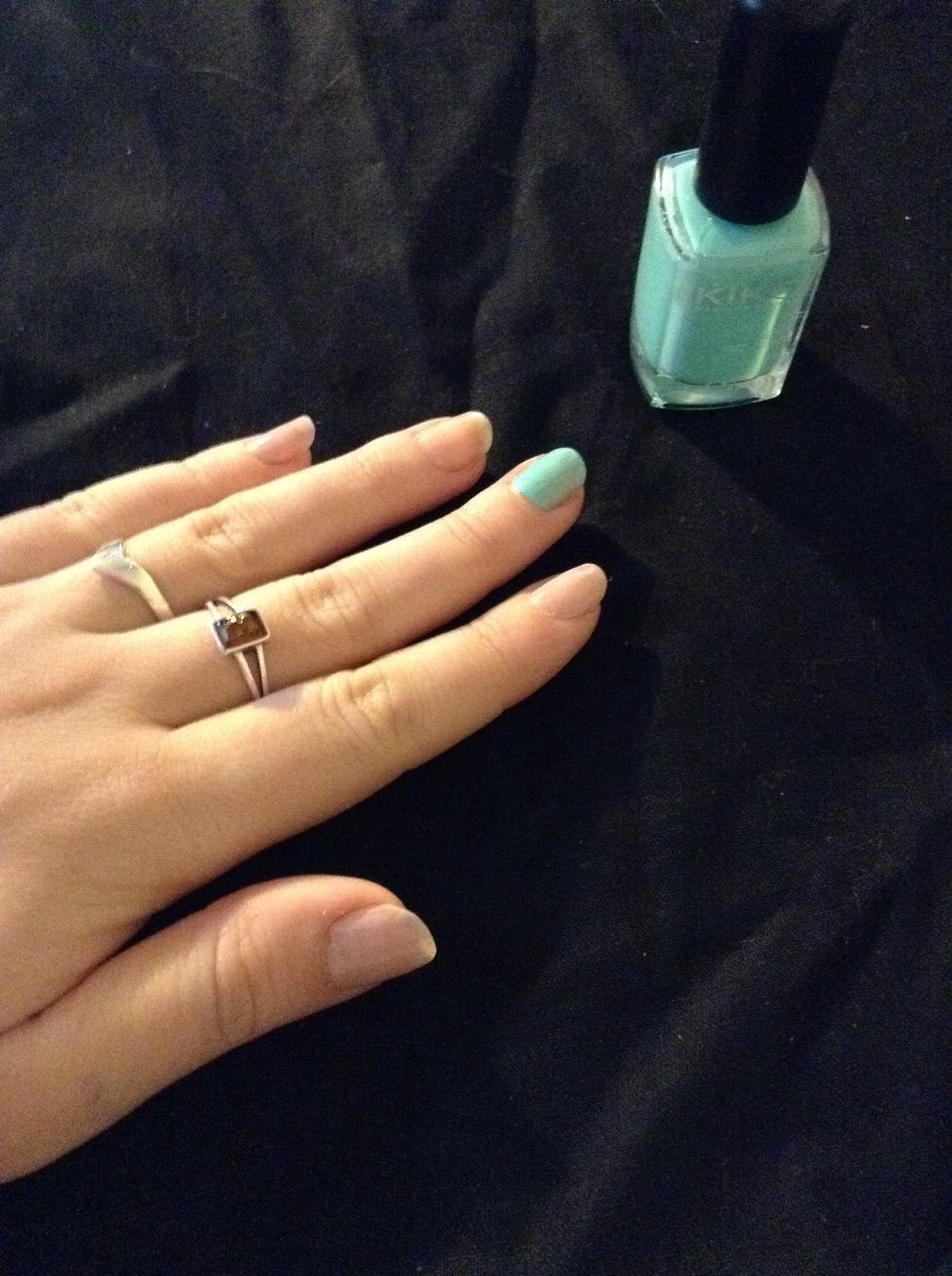 Apply the turquoise on your middle finger.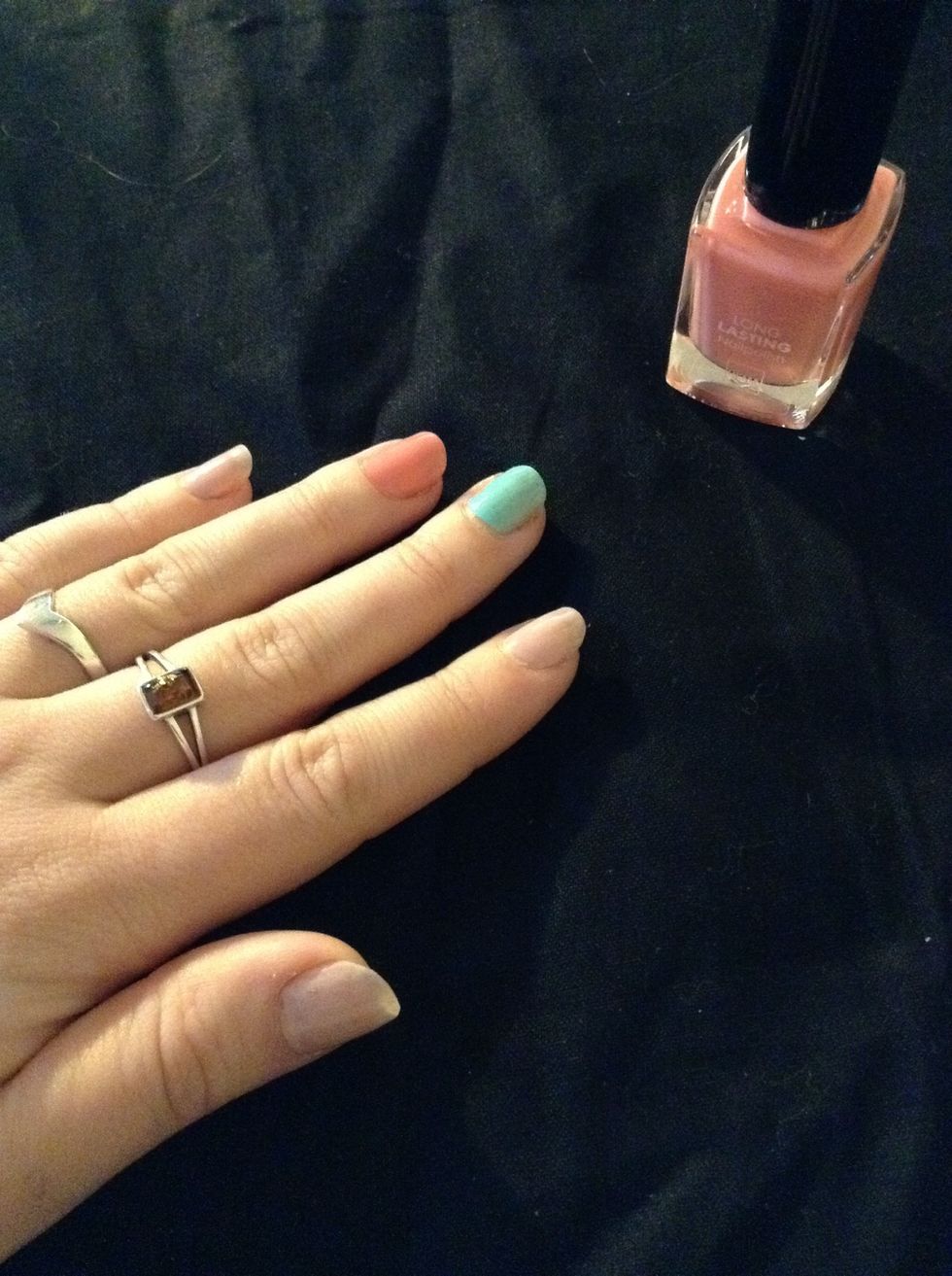 And the pink on the last one.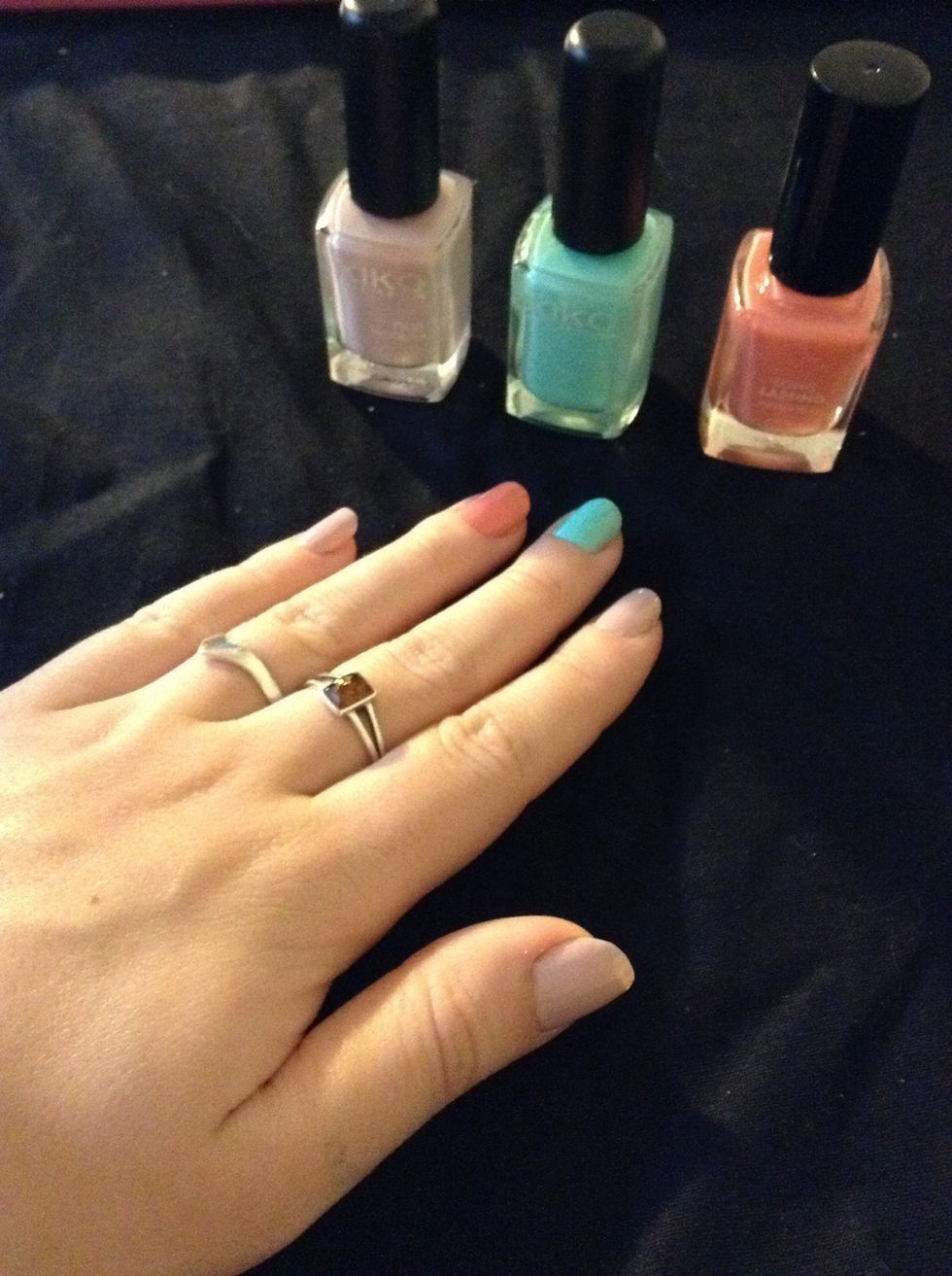 And a second coat of each color ! And wait for it to dry.
Then make the leopard pattern. I use a plastic wrapping as a palette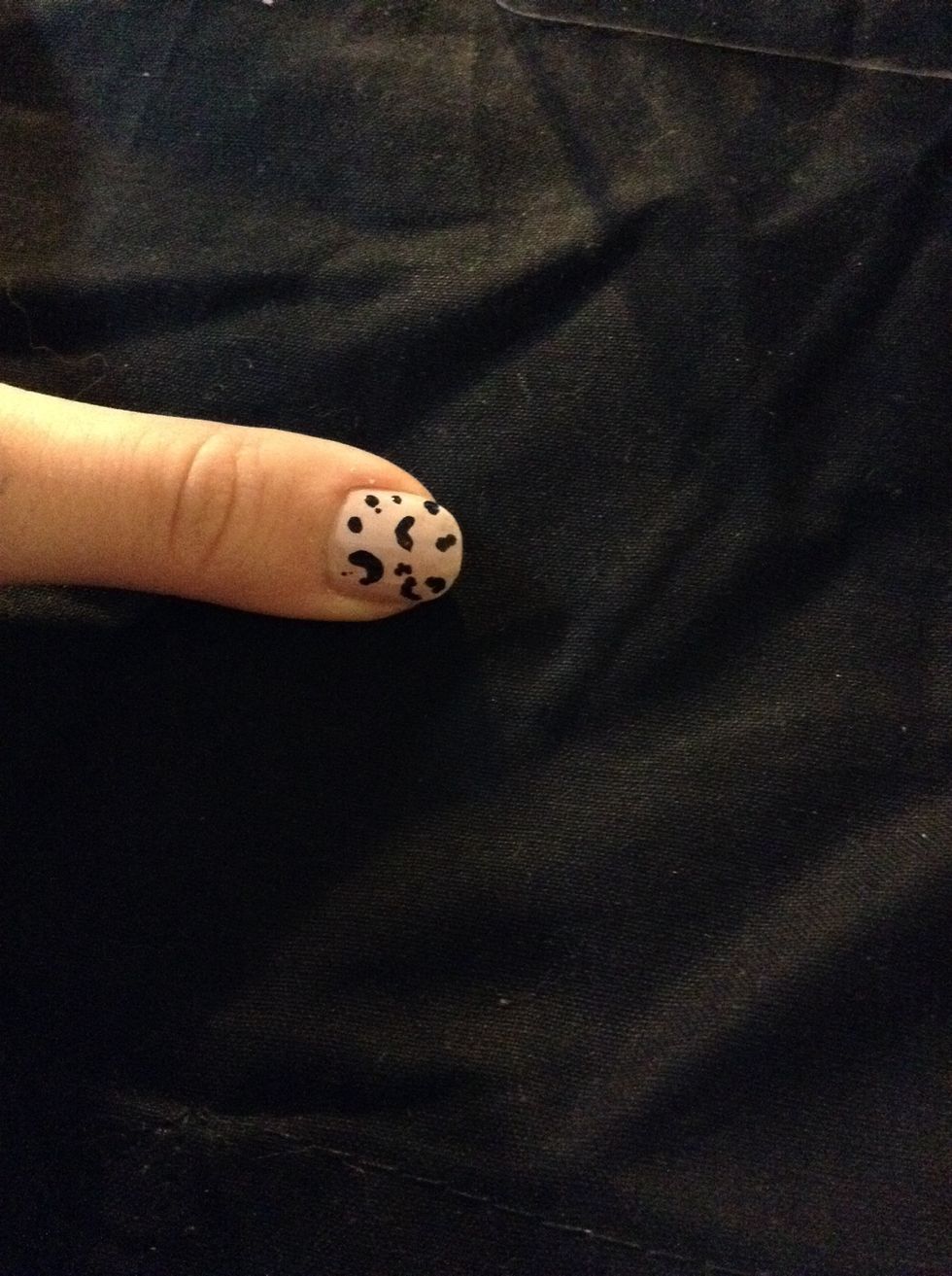 And draw the countours of the freckles with your brush
Do it on your beige fingers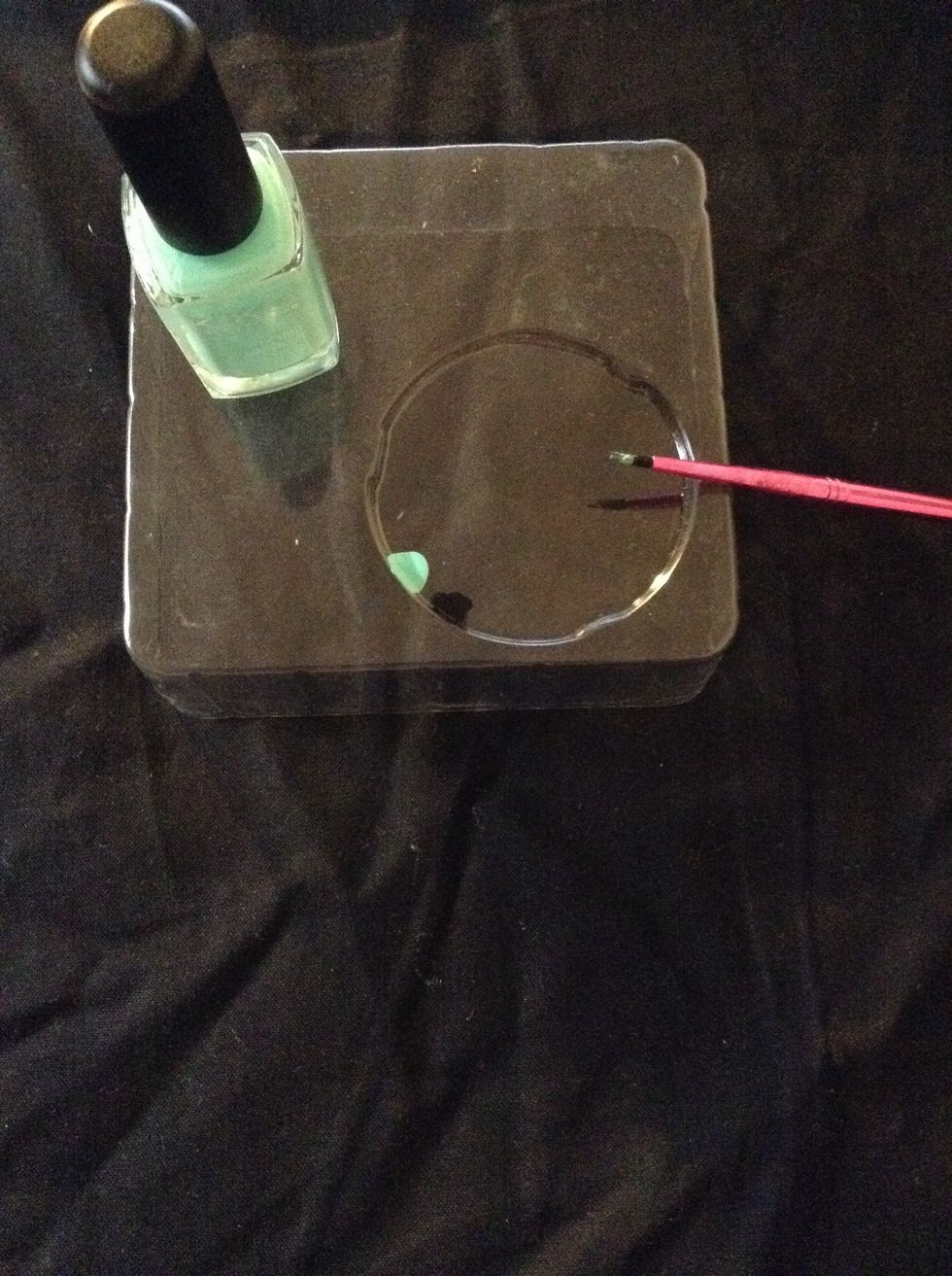 Use your "palette" for the blue. Wash your brush with your nail polish remover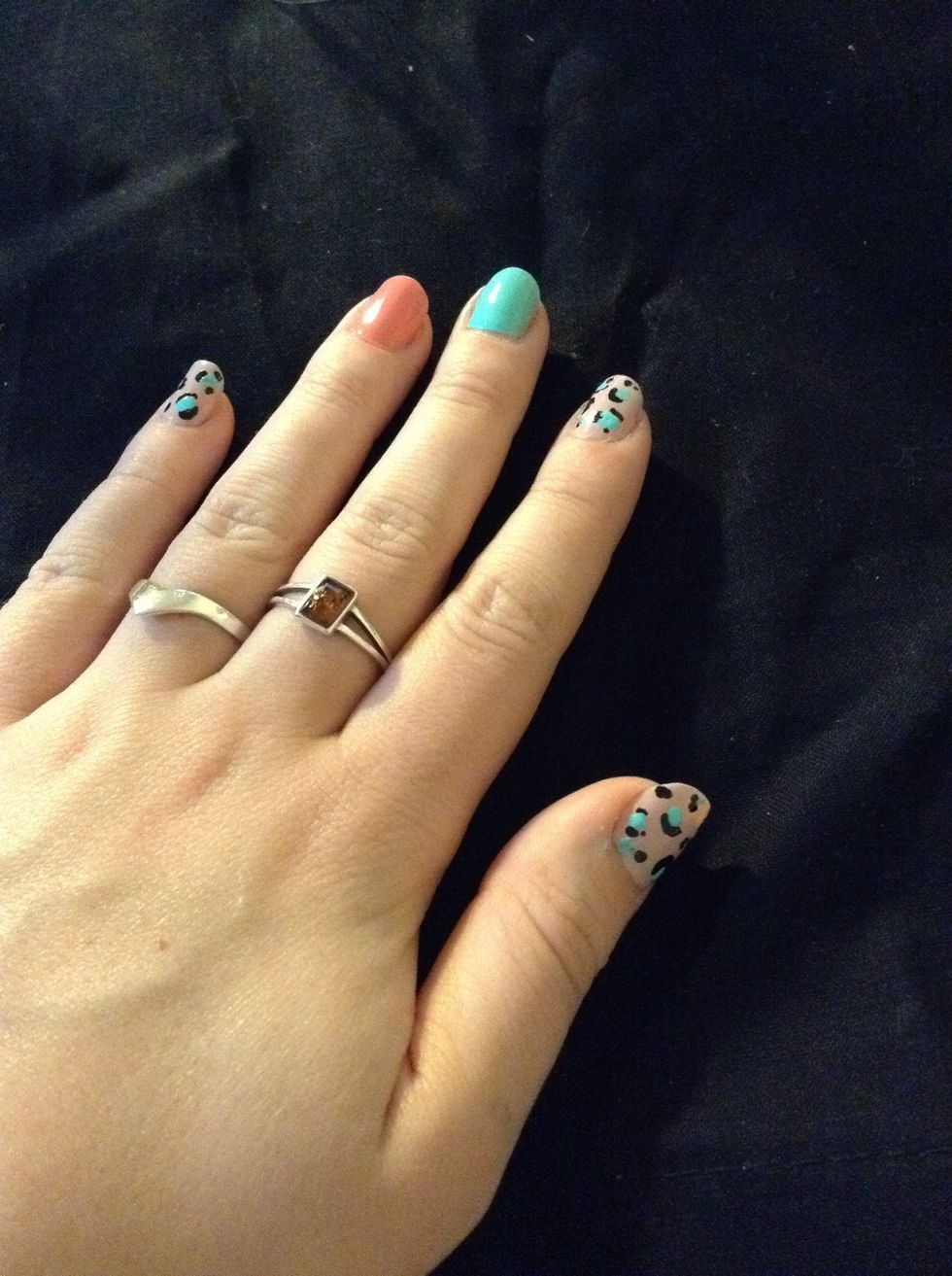 And fill some of the freckles
Choose four studs and prepare your nail glue. ( I choosed silver ones but golden ones are great too )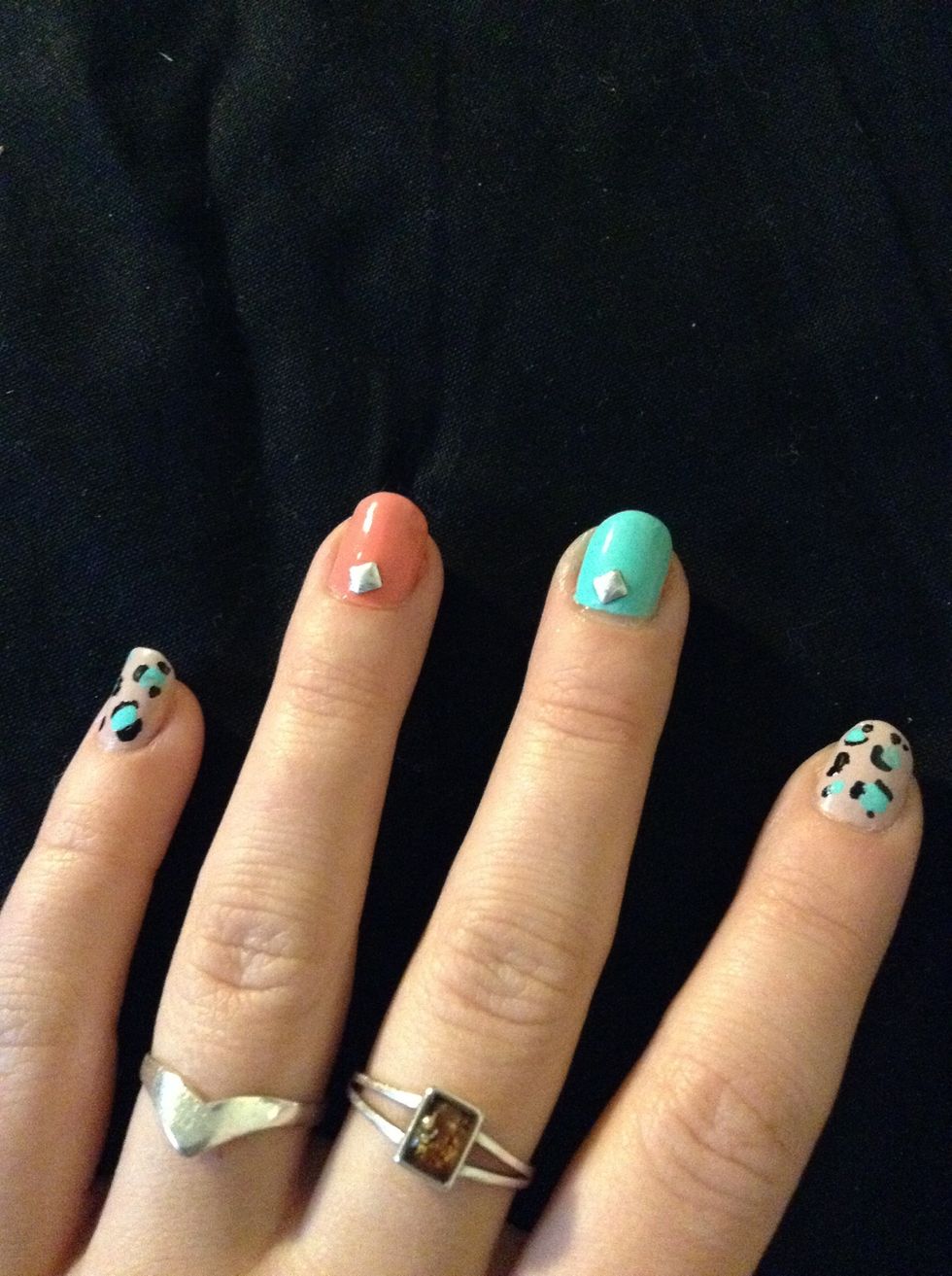 Put some glue behind the stud and apply it with a tweezer.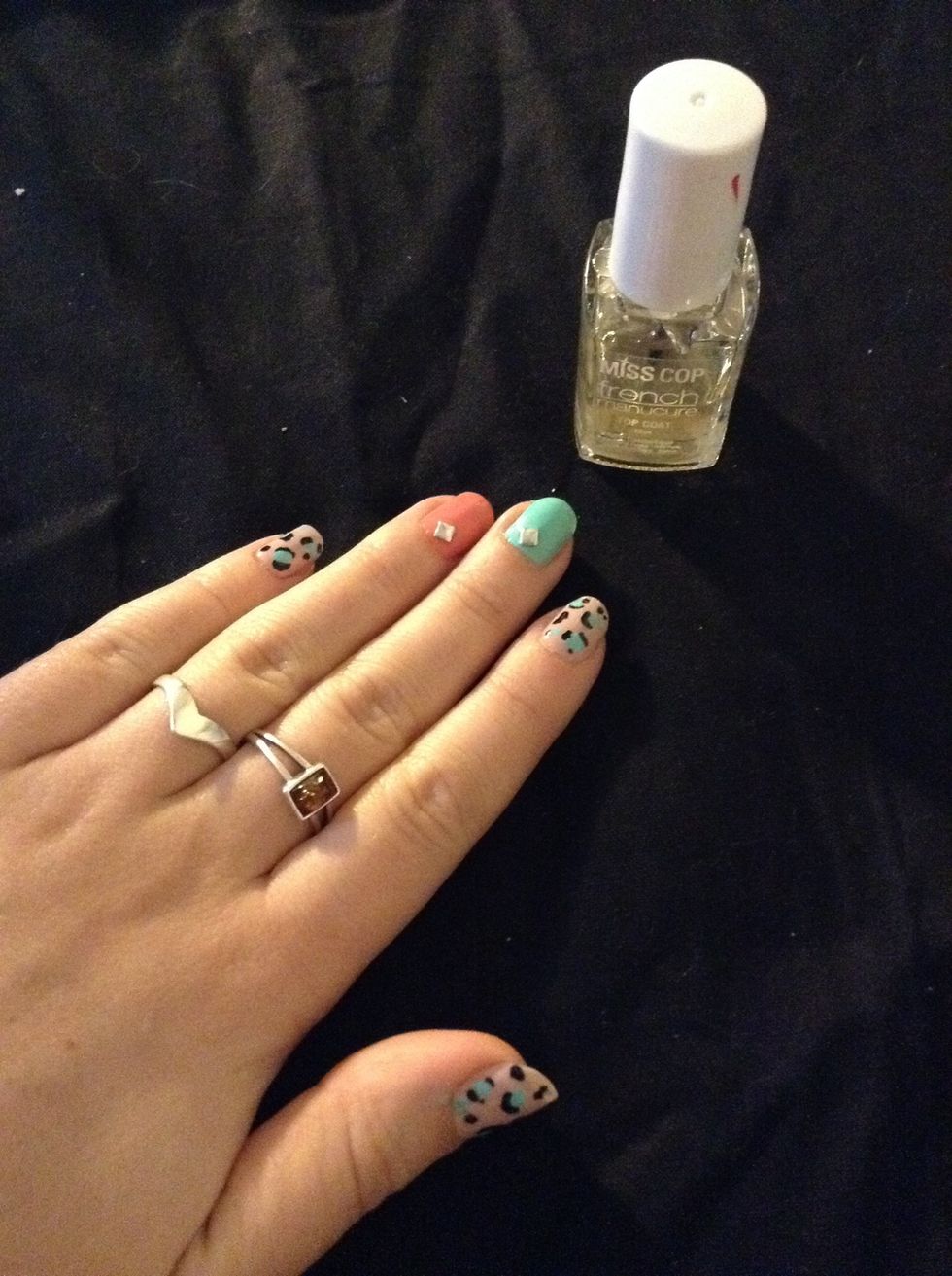 Don't forget the top coat !
Et voilà ! Hope you like this tutorial, check the others ! And sorry for my English because I'm French :)
The creator of this guide has not included tools
Alice Danek-Benayoun
Hello ! I'm a Parisian make up artist and I'll be pleased to answer your questions and make new guides ! Ask me a make up !