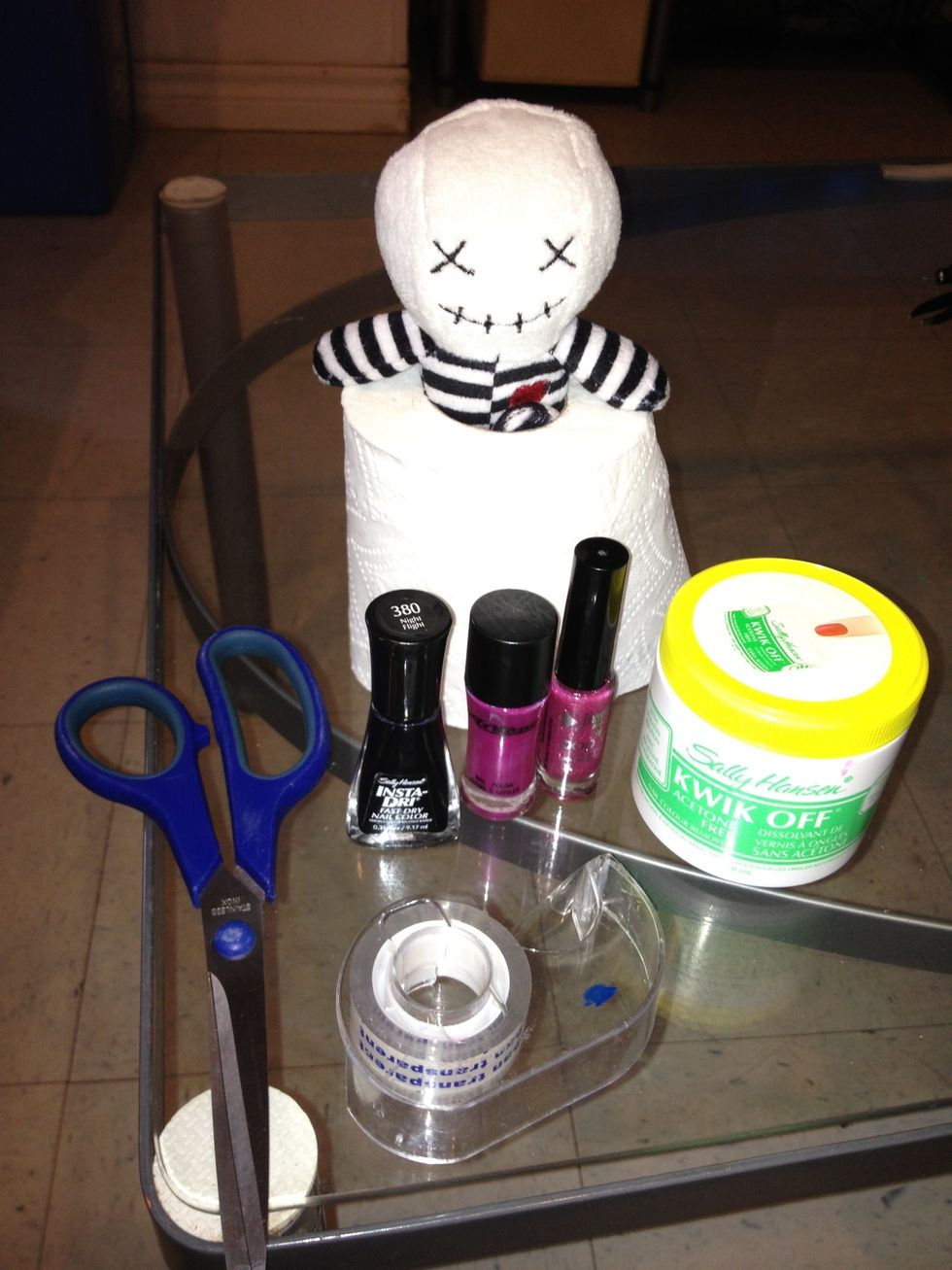 You need this crap. Pick your own colors, my choice is black, pink, and pink sparkles:)
This is my boyfriends little sister, so excuse the messiness since she can't seem to sit still;p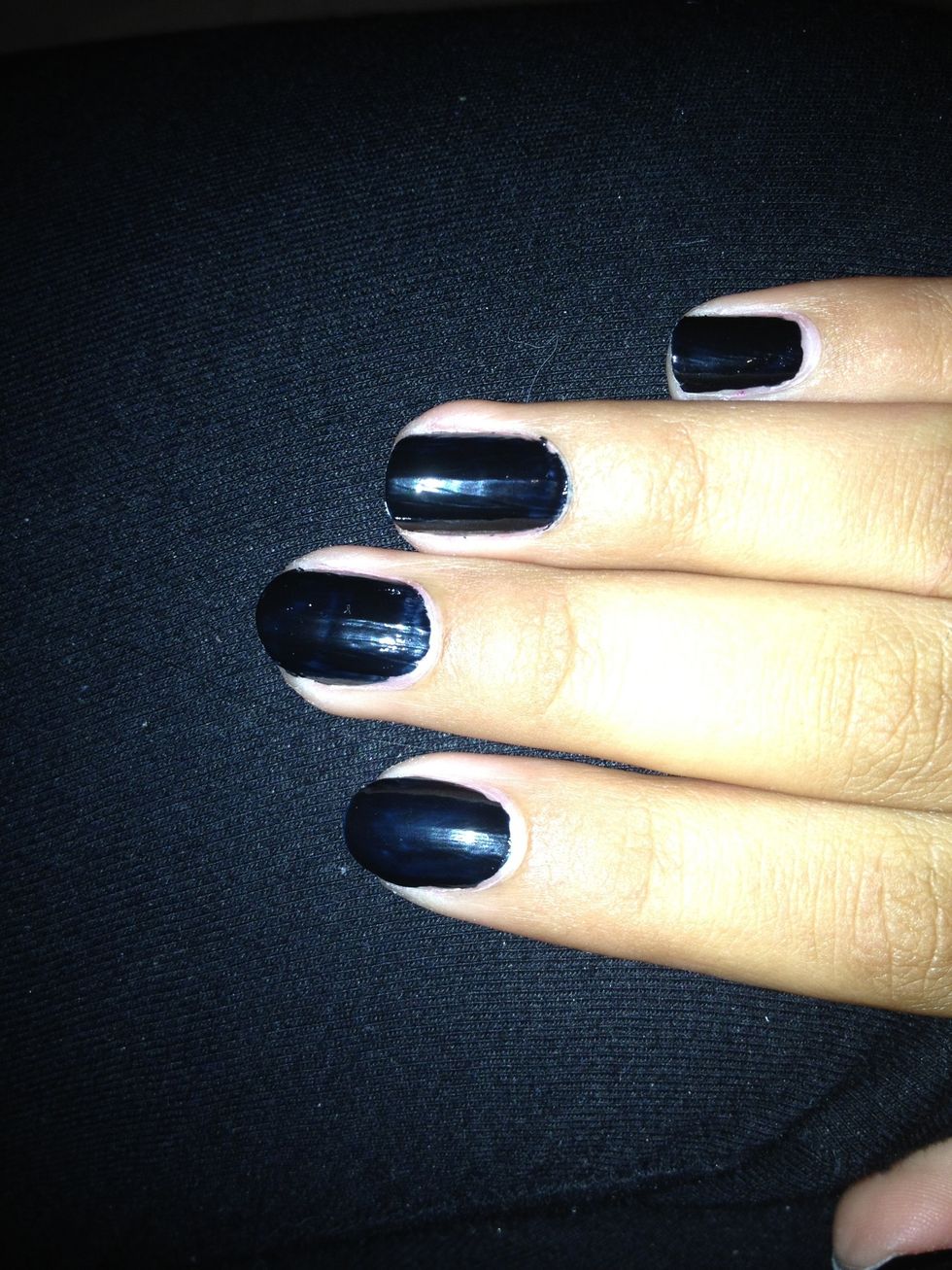 First paint them black. And let them DRY, or this won't work at all. If you want a smoother look, get a sander, and brush the top of your nail smooth.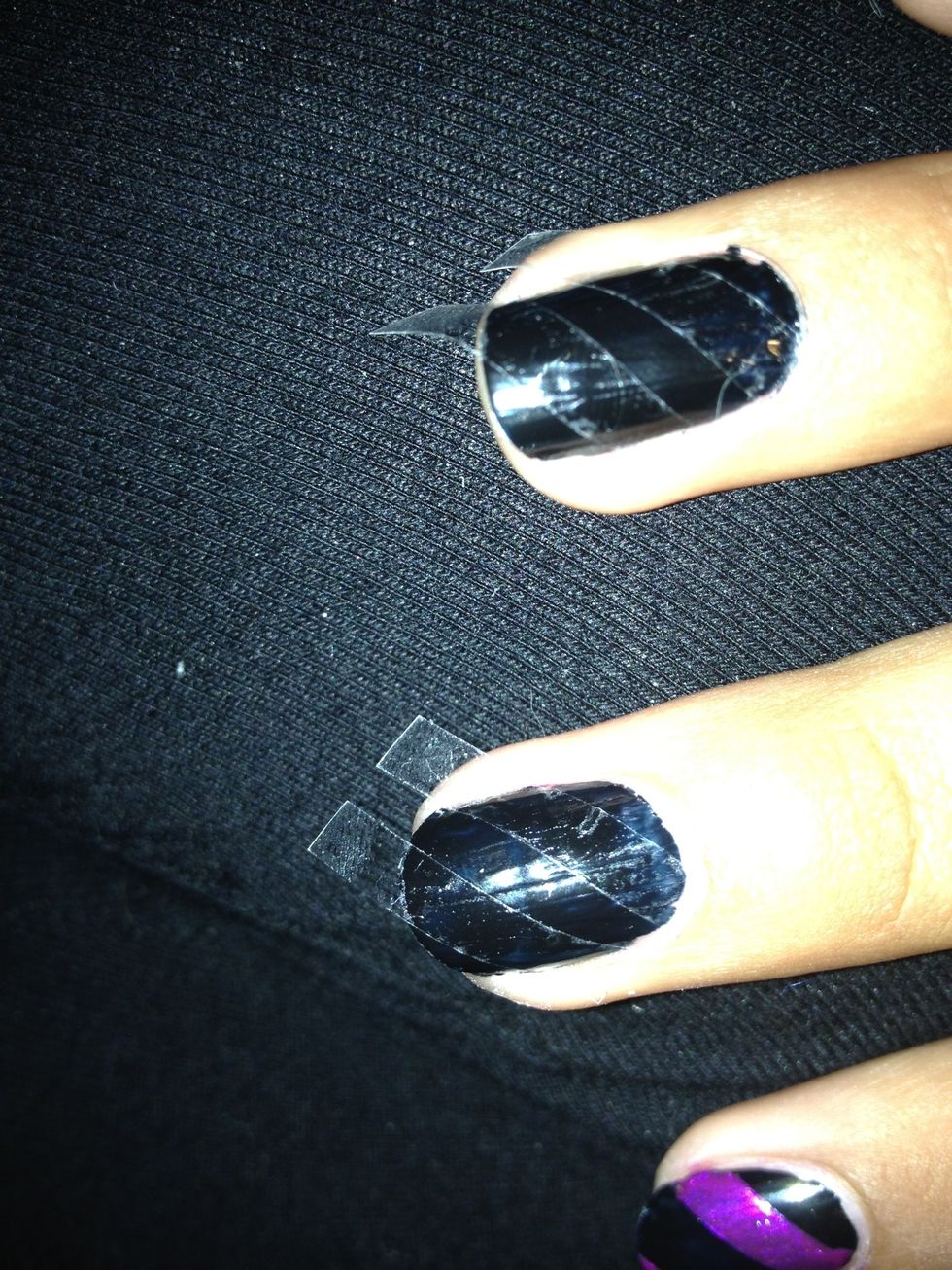 Cut strips of tape depending on how many or how thick you want your stripes. Try to make them the same angle on each nail. Make sure the tape is properly sealed on all sides.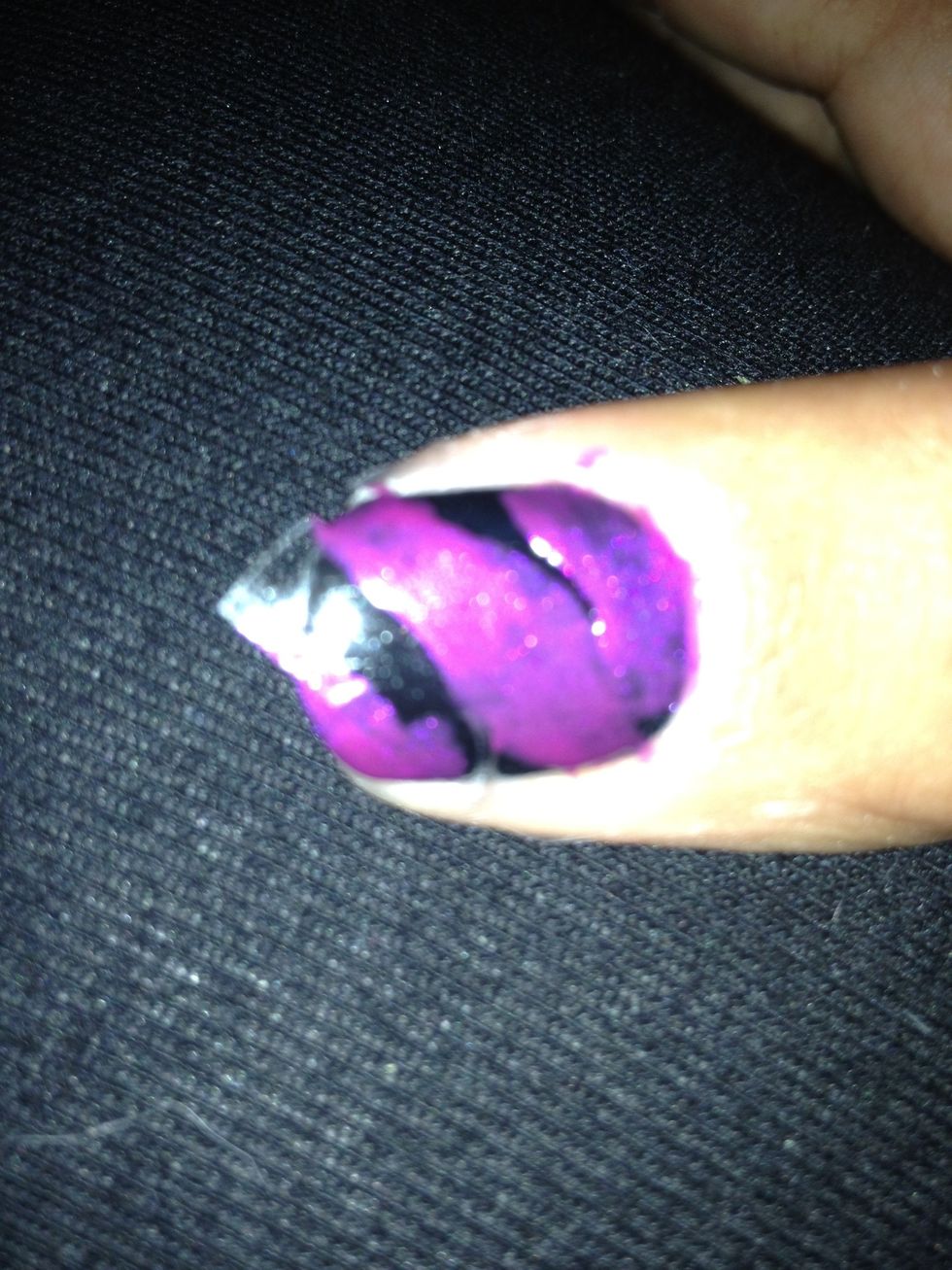 Add your second color. If your not using sparkles on top, I recommend a thicker nail polish, since you can only do one layer.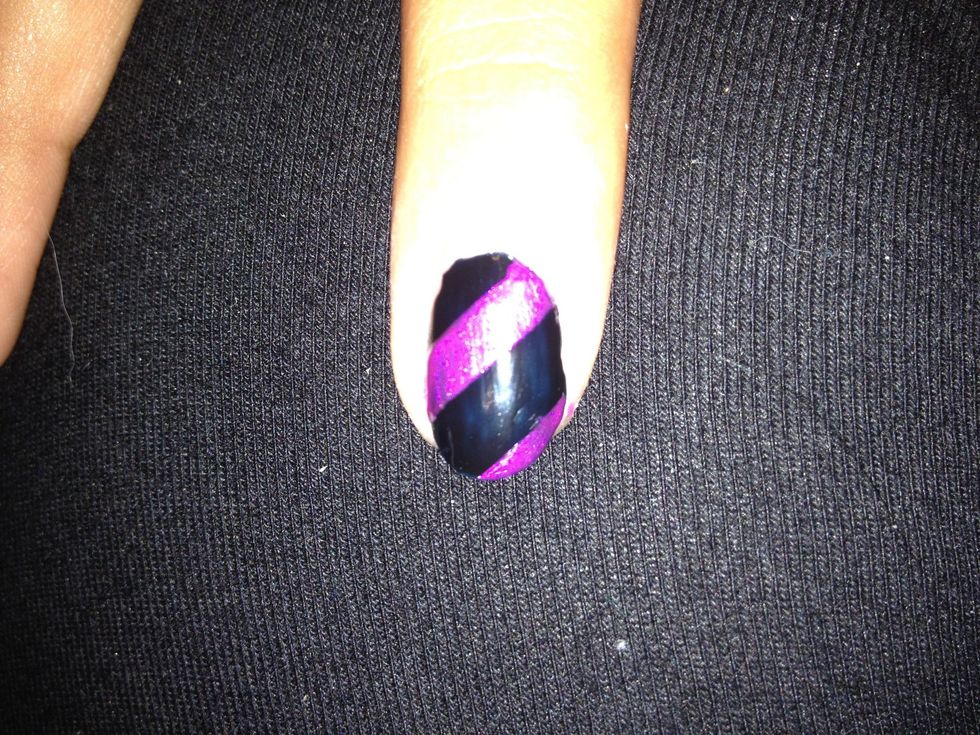 Remove tape right away or your top layer will just rip. you should be left with something like this.
Add a layer with sparkles, and be careful not to go out of the pink lines. You don't need tape for this since it does not need to be perfect edges. Clean messy edges with paper and n.p.remover:) tada!
The creator of this guide has not included tools
Ina Moe
I do this mostly as a time consumer. I don't claim all ideas are mine. I often find ideas online if I'm out. Enjoy my guides ;)