As a preface, I've had my aesthetics license for going on 6 yrs & love make up artistry. While some of the steps I show you are not "technically" in order, makeup is great b/c it's not black & white.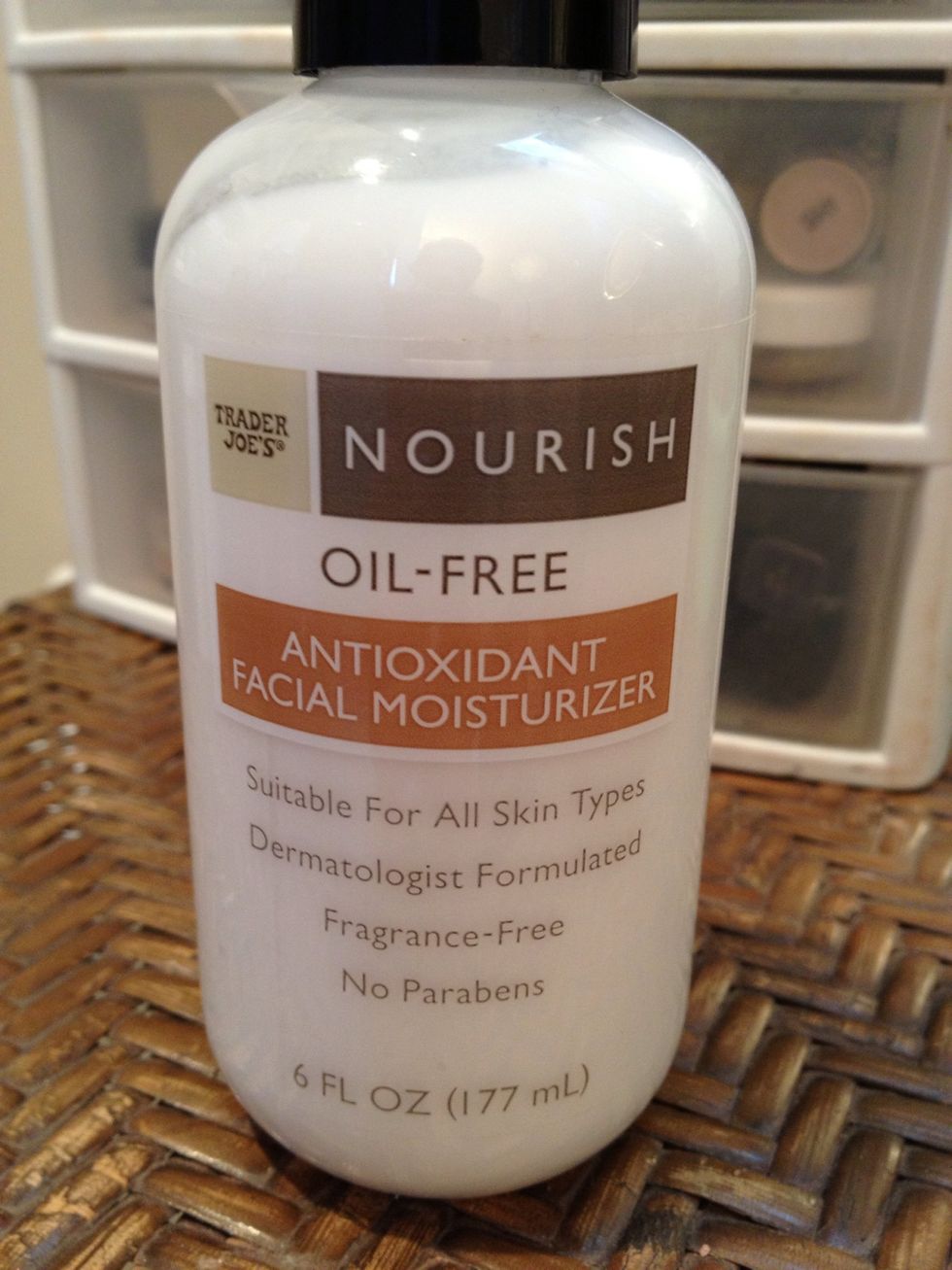 I always start with a face moisturizer!. This is from trader joes. I have spent $1000s on skin care over the yrs, but this costing less than $10 is great. High $ doesn't mean high quality.
Start with clean face always, & add the moisturizer. Then I put on my primer. My face is now primed & ready to go. Primers help to smooth out skin & can also color correct (ex: green corrects red)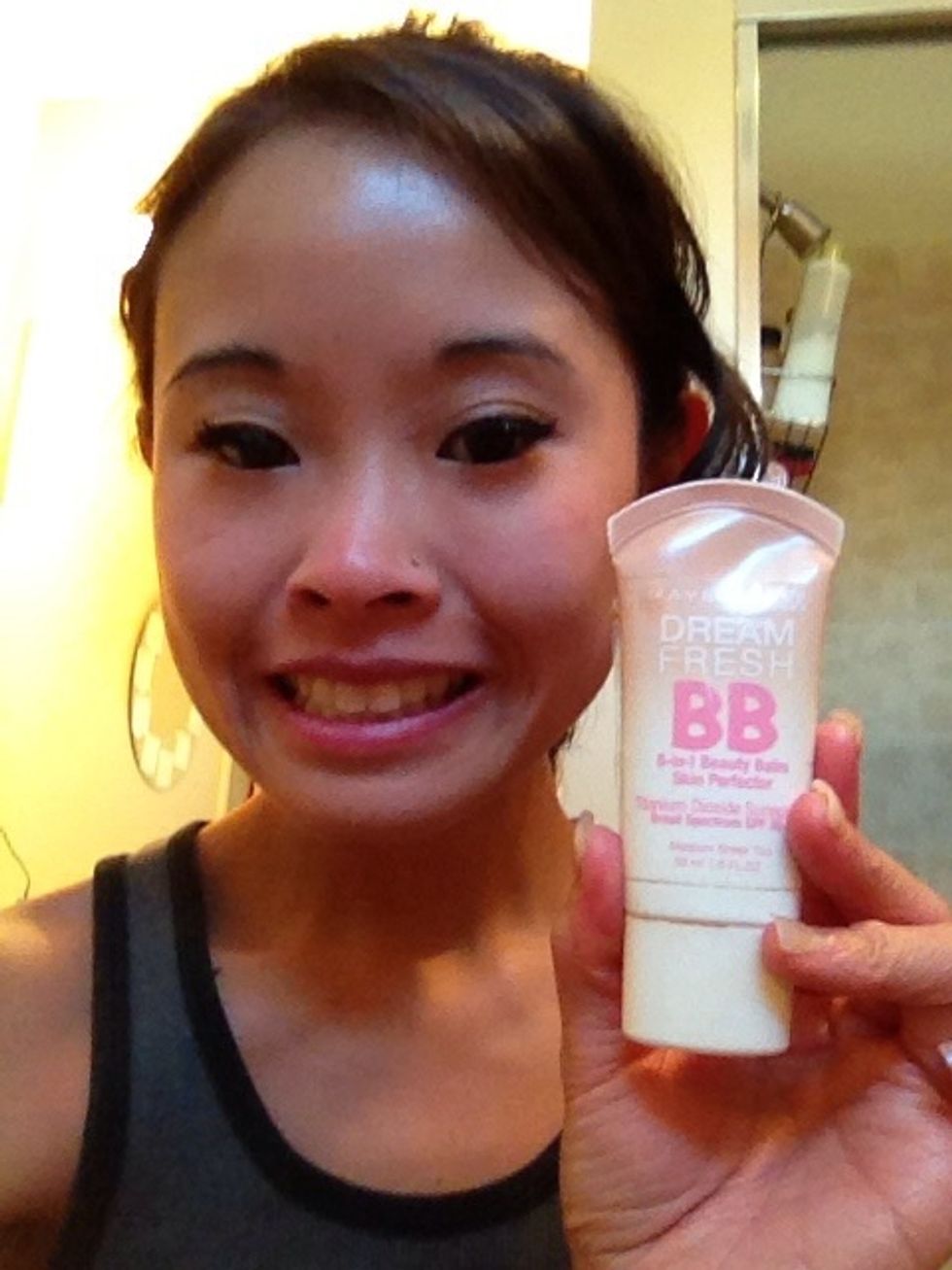 My new obsession for the past couple months. BB cream. Almost every brand has one now. I know that it moisturizers & is a primer but I still do those steps separately and before hand.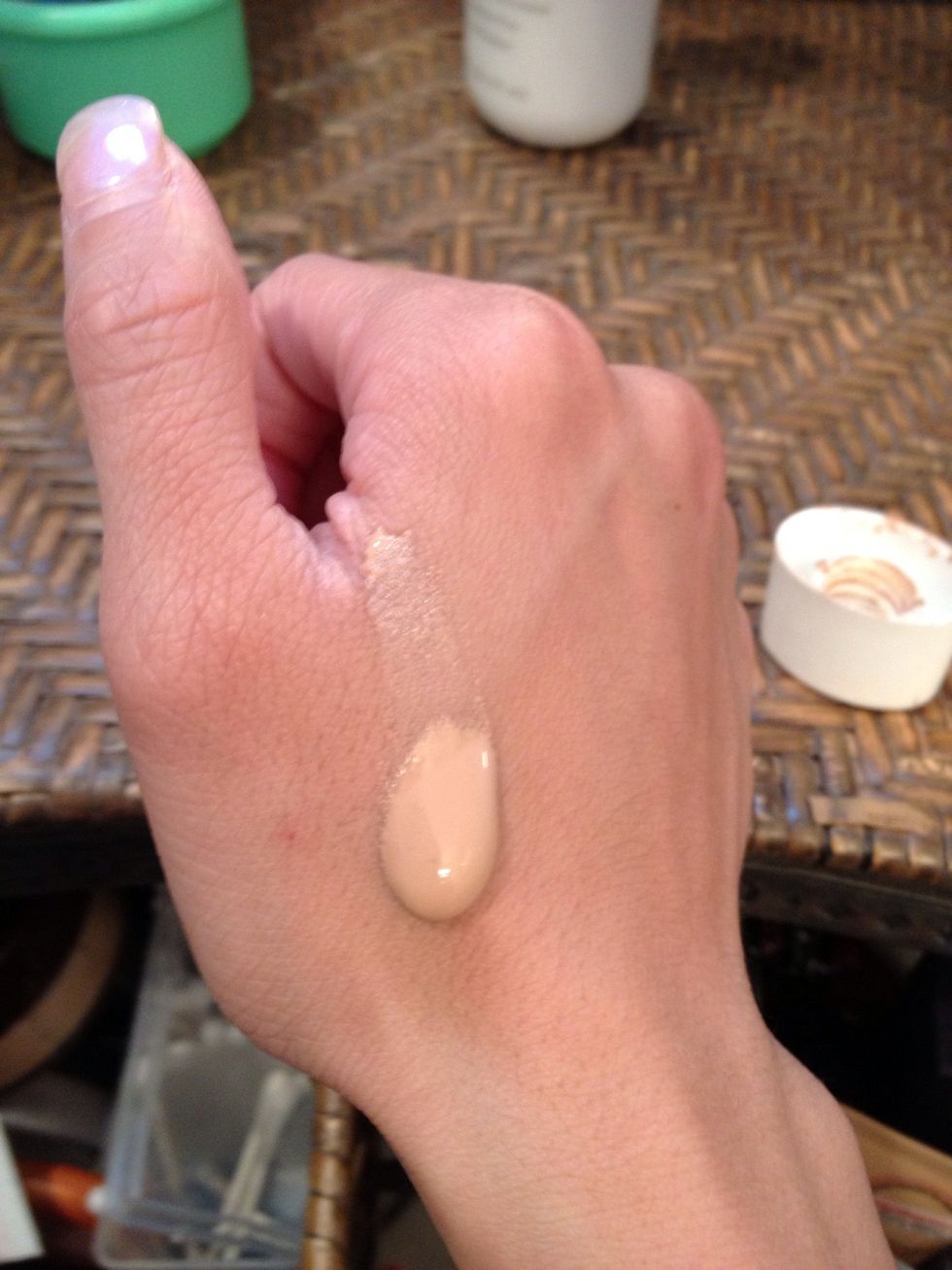 With any liquids, it's good to put on your hand & move it around slightly. This 'warms' it up and helps it to melt lusciously into your skin better :)
If you choose to use a liquid foundation you do so now. I'm just using powder bc I used BB. (RECAP:, steps for foundation are: 1) BB 2) liquid 3) powder.. But you can remove and tweak if needed.
I am choosing not to conceal here. But a tip I learned in school. Do liquid foundation first, then conceal, then put powder foundation over concealer. It will lesson the concealer you'll need to use.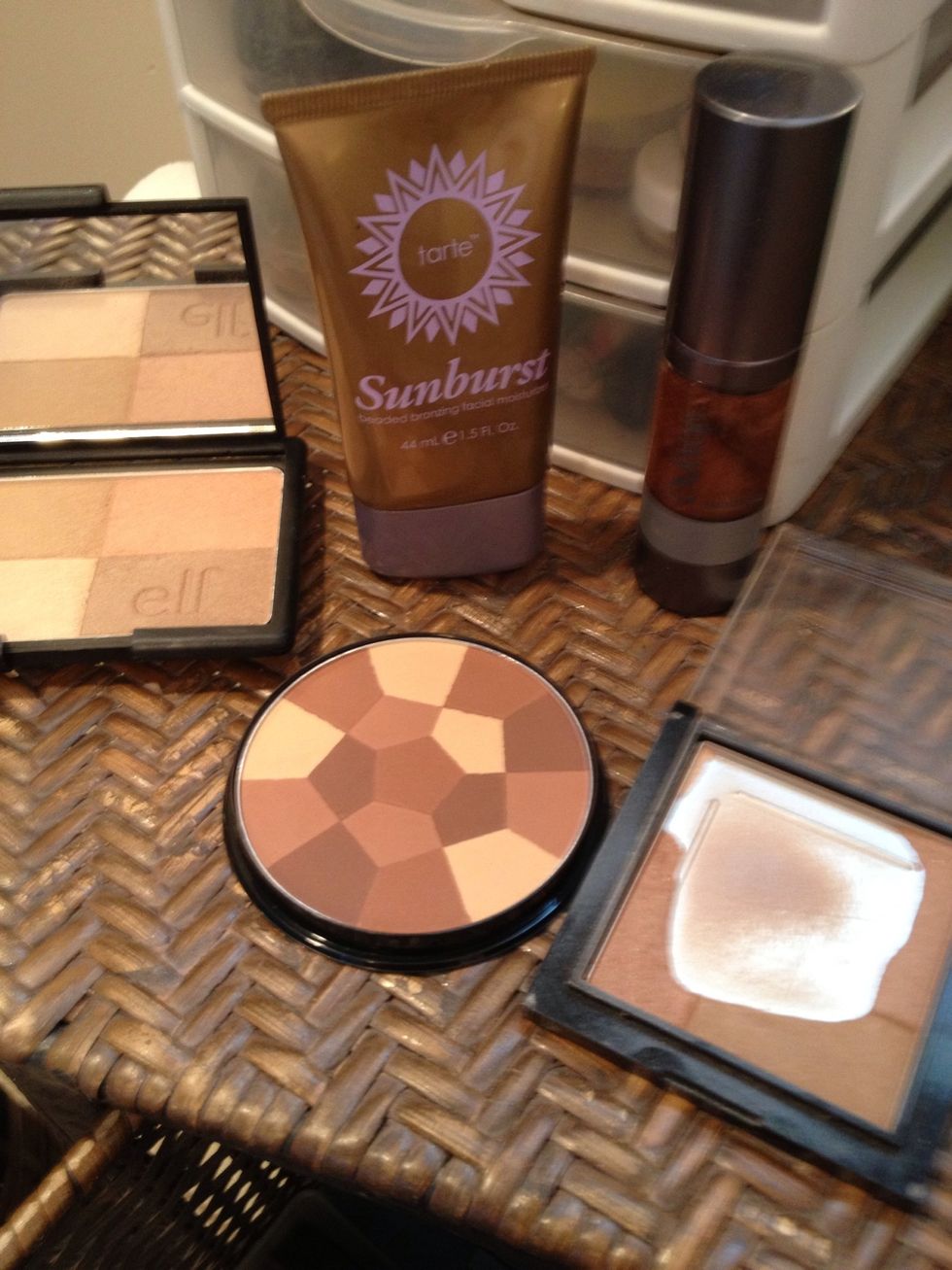 Now it's time for bronzer if you like. If you are fair skin, find one w/ pink tones to avoid looking orange. The next video shows how to apply. There is no need to apply all over face. Just outer rim
Bronzed and contoured face. :)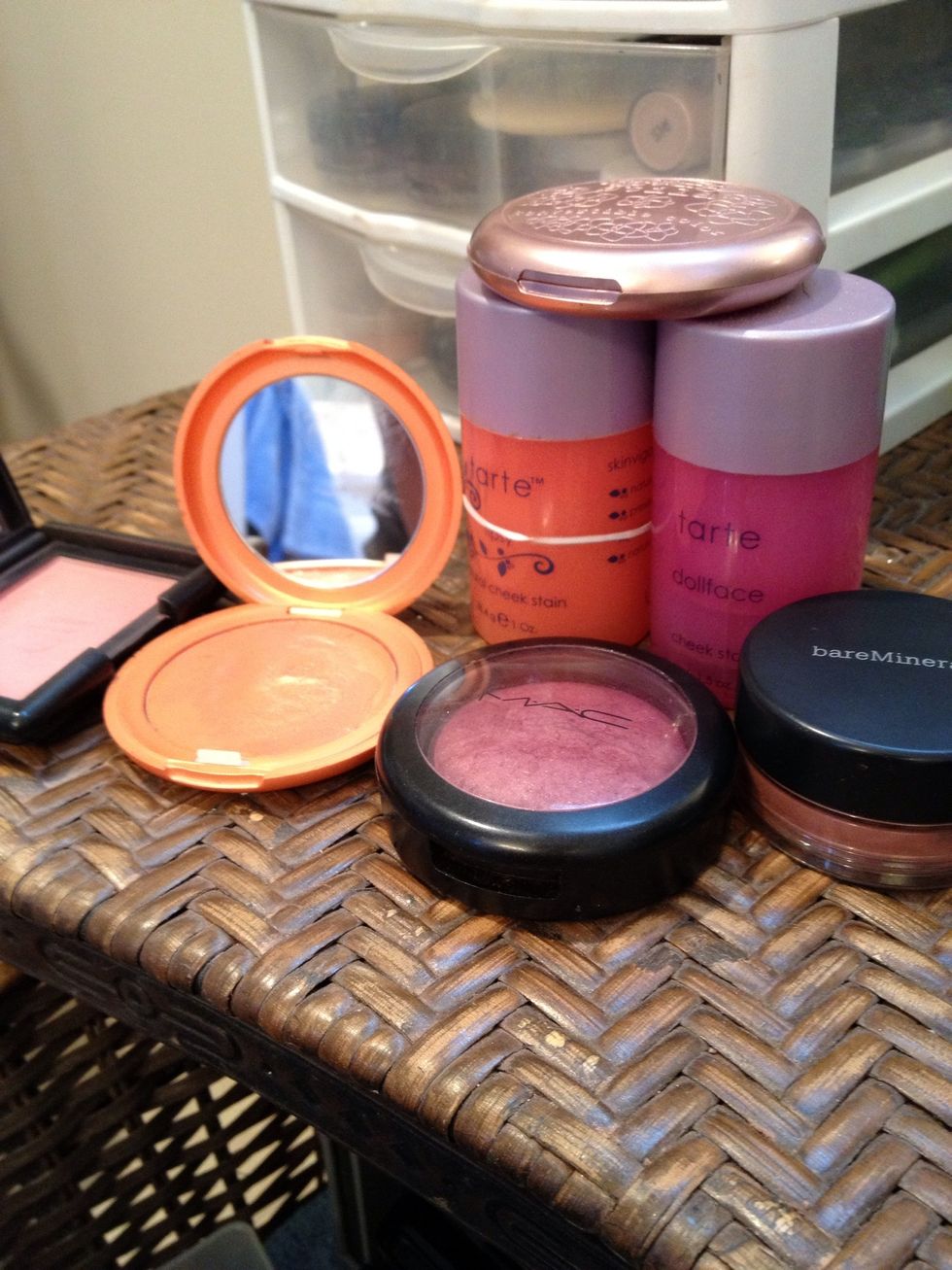 Blushes blushes blushes! So many to choose from. I like to blend 2 colors together. If you use a cream, Don't rub! Gentle pats w/ fingers. If you use both cream & powder, use cream first then powder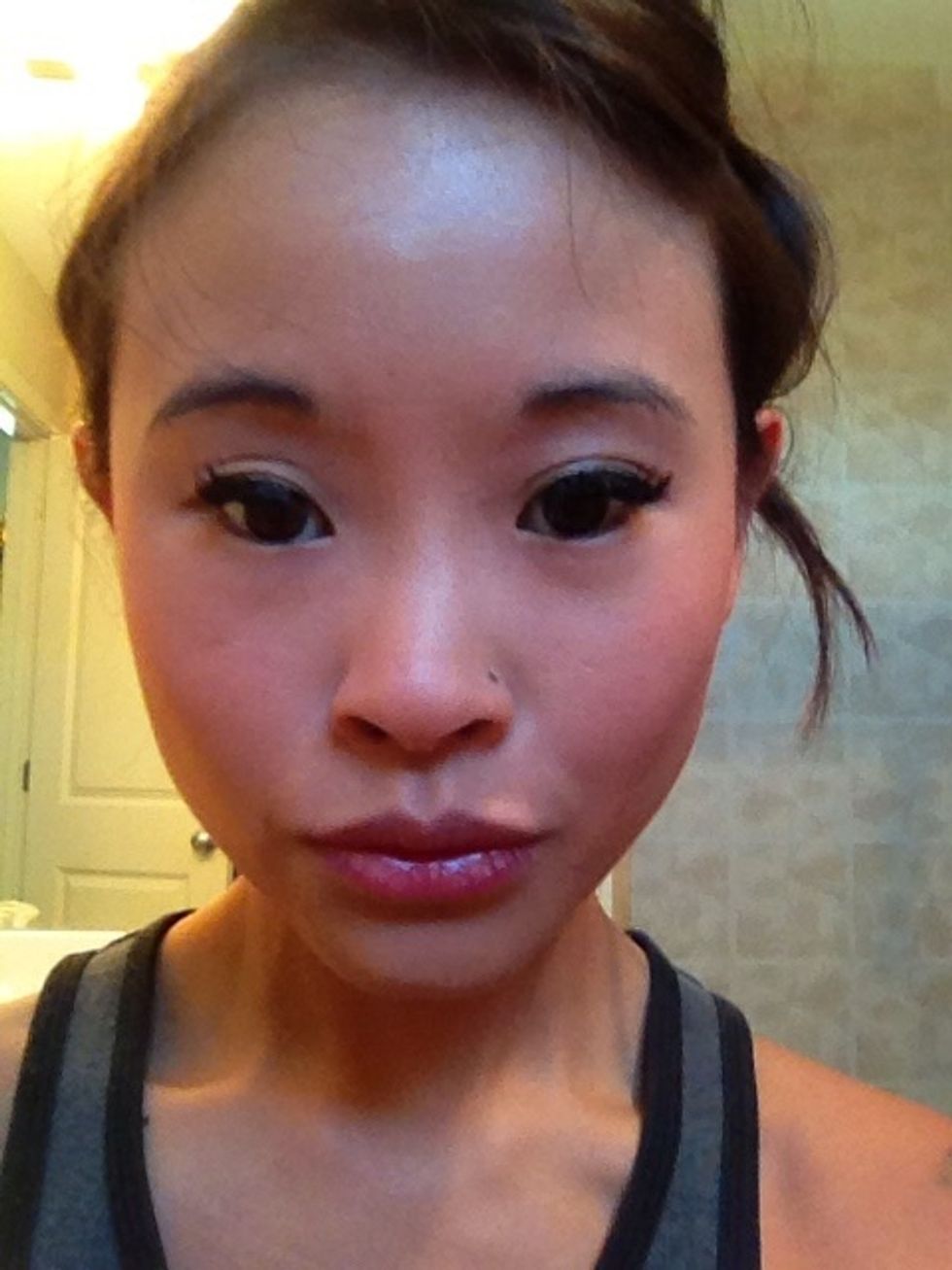 All blushed up. I start at apple of cheek & blend outward almost all the way to my ear. Make sure it's well blended.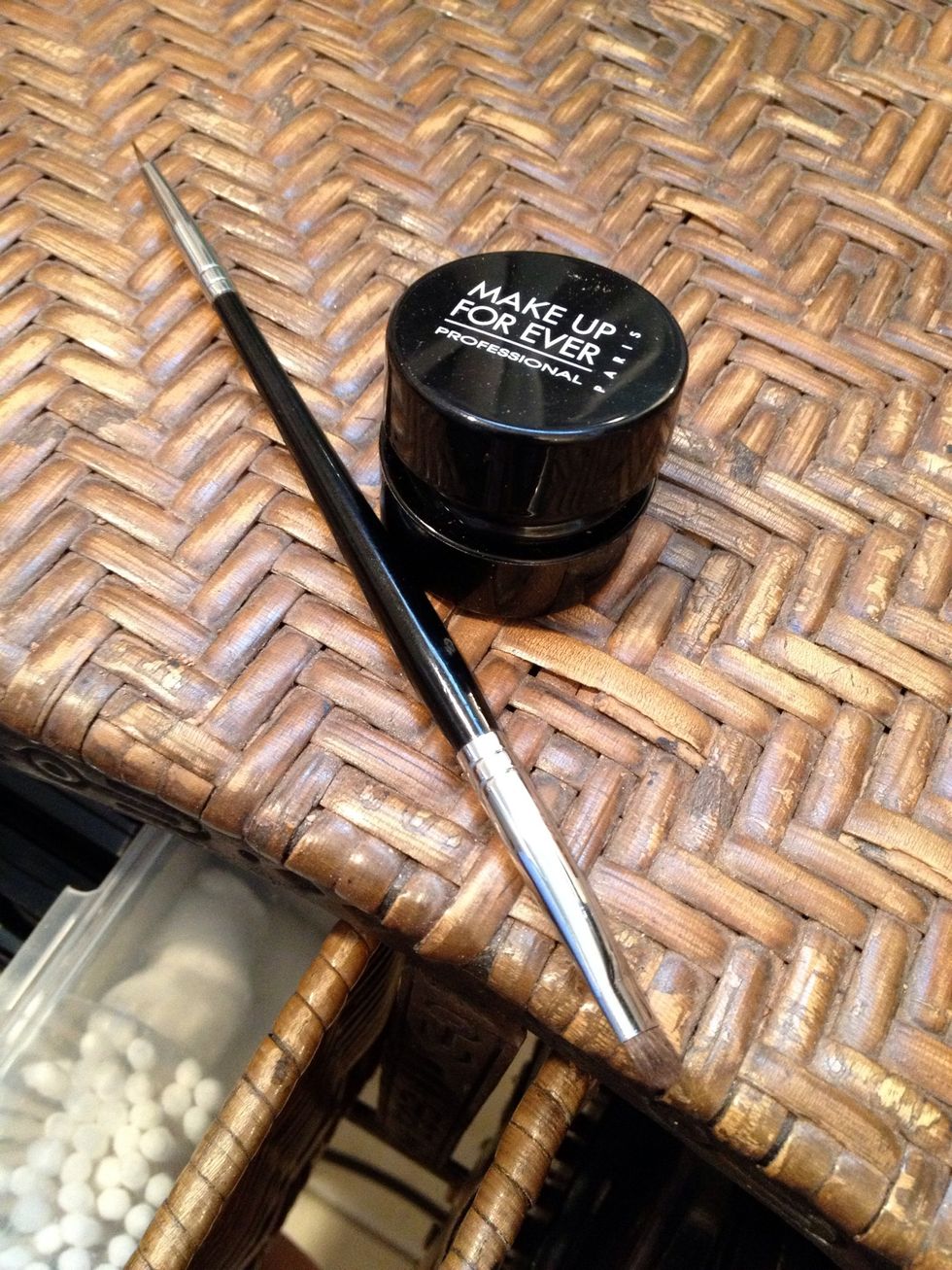 Eye liner. I prefer a gel using a thin brush. Pencils don't stay on for me. I like: makeup forever, Mac, and stila's the best. I rim my water line but use caution.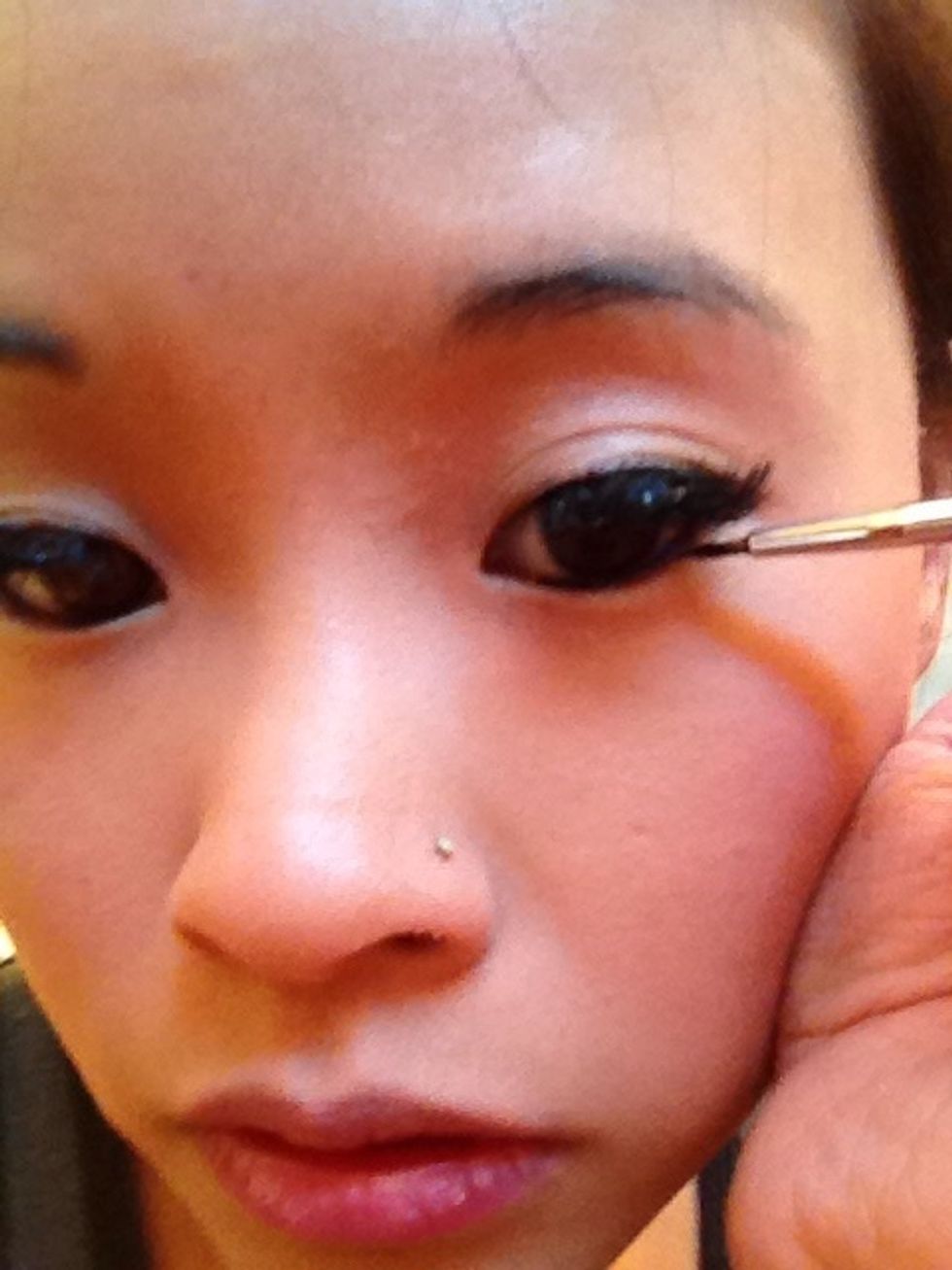 I'm doing simple eyeliner & no eyeshadow. I will show eye shadow tips another time but for now to get the most effective eyeshadow use an eyeshadow primer first. if you don't have 1 use your concealer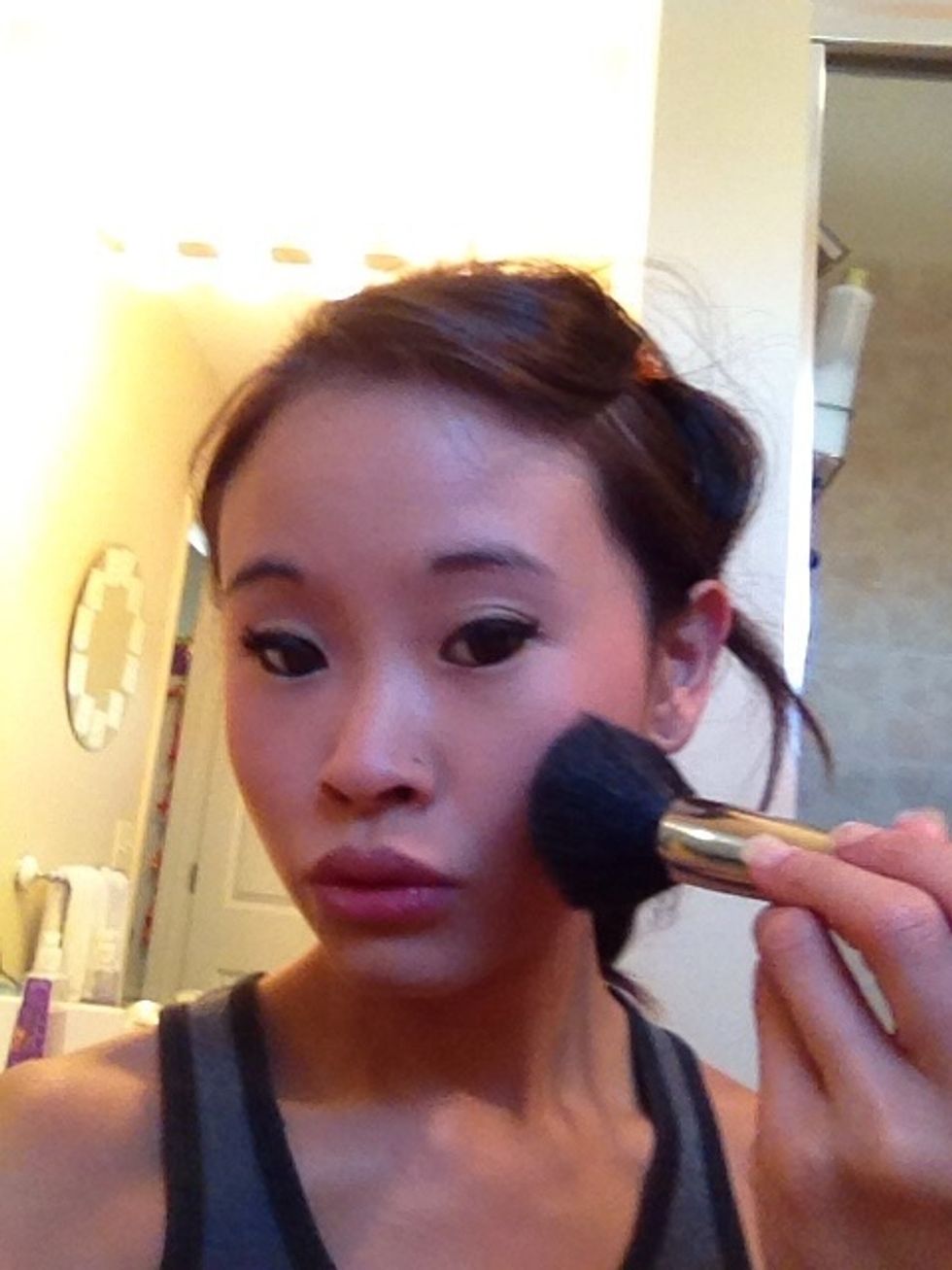 Translucent power to finish. I can't express my love enough for it. It sets your makeup, gives it an airbrushed look & controls oil & shine. GOOD translucent powders won't settle in fine lines either
I have so many. Some ranging up to 40$. But, if you want to spend under $10 cover girl makes an awesome one & you can choose different colors. If you want a more expensive one, go w/ Peter Thomas Roth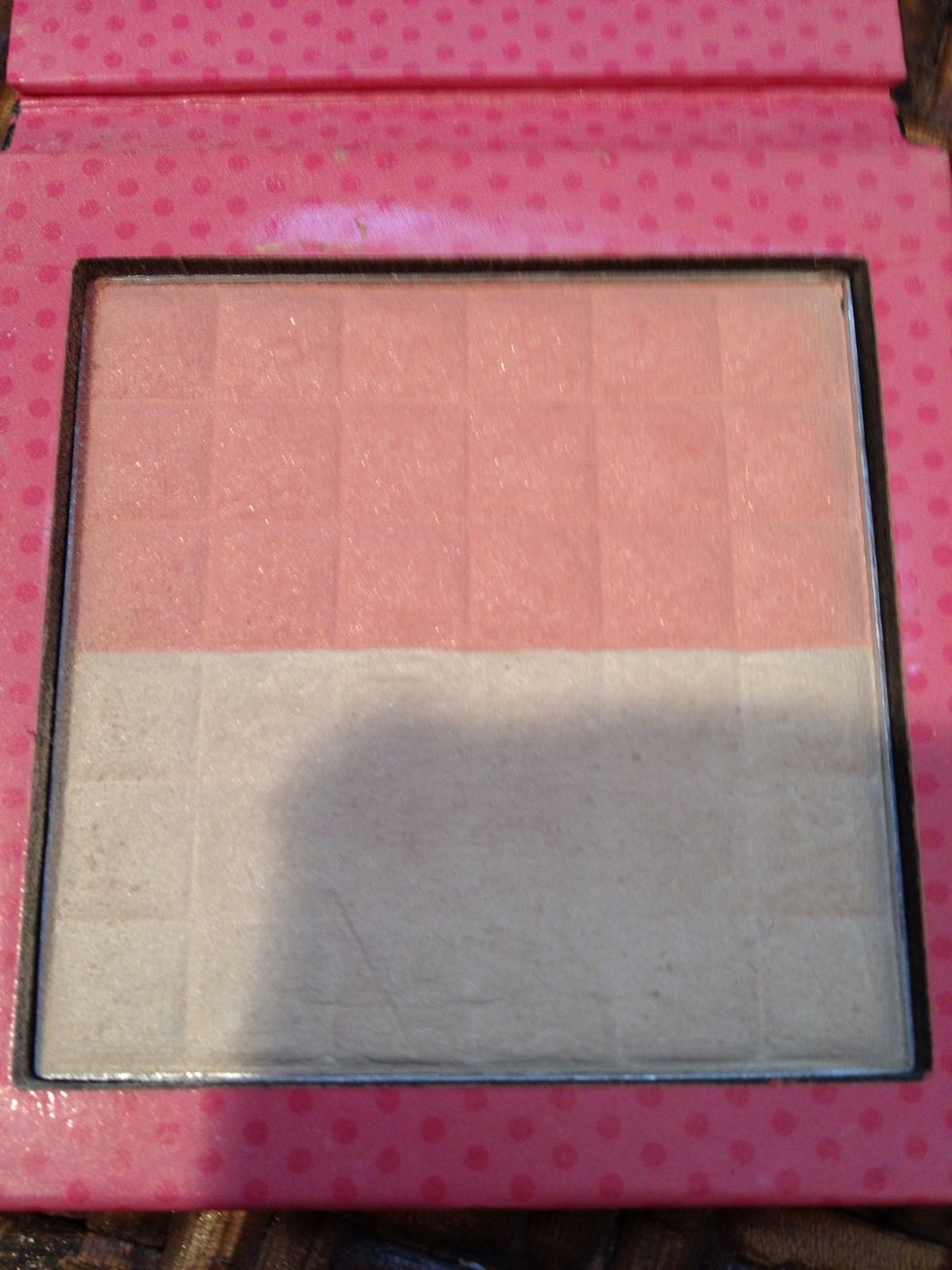 Highlight. I do this AFTER I use translucent powder because I've learned trough personal experience that it shimmers better that way. This is by two faced. White next to my eyes & pink above apples
Pink shimmer
White shimmer
All done. I wish I had better lighting for this but I hope this helped someone out.
If you do your eyebrows, of course do them. If you are doing a heavy dark eye, do it before you do your face makeup for any fall out. As I said, this is what I personally do, not technicality.
Facial moisturizer
Primer
Powder and/or liquid foundation
Bronzer
Blush (cream, powder or both)
Translucent powder (aka setting powder)
Eye liner
Make up brushes
Highlighter
Mia Morales
My name is Mia. I've had my aesthetics license for 6 yrs & I <3 makeup artistry. I'm currently in school for my BSA in accounting. I like pretty things.