1. Start off by moisturizing your face.This is just a simple precaution, because it's possible the material could dry out your face.
2. Apply the darker foundation that is compatible to your skin all over your face and blend it to your neck.
3. After applying the base foundation, you must highlight your "outers" of your face. This applies to the front of your nose, chin, cheek bones, forehead, and slightly on the edges of your face.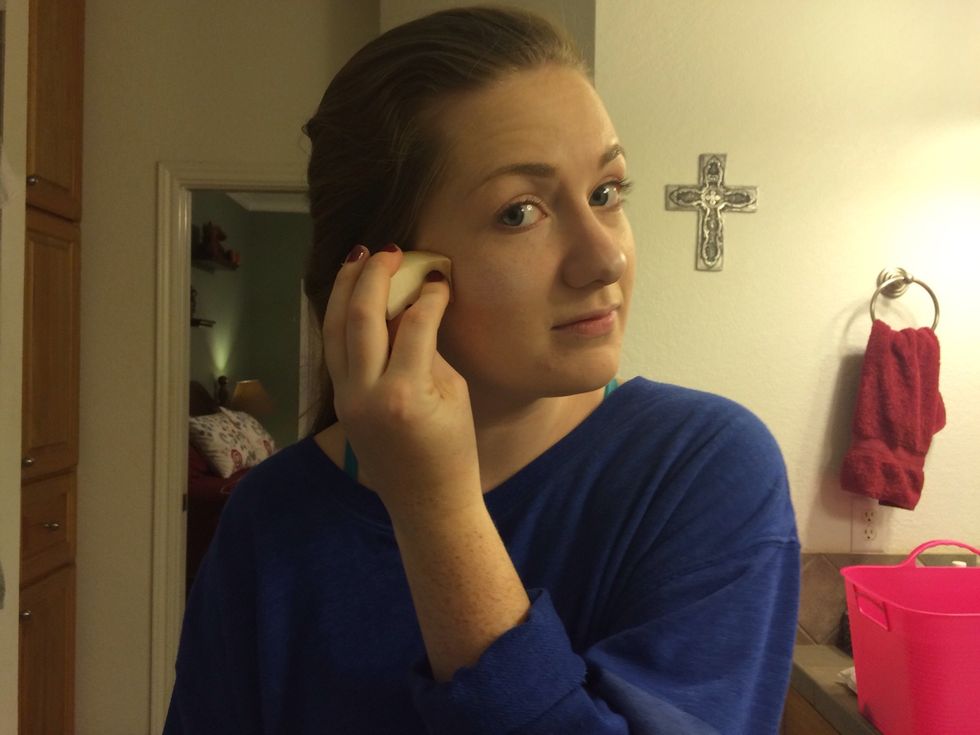 4. With the foundation BLENDING IS KEY. There should not be distinct lines of the lighter foundation on your face.
5. Apply blush to your cheeks. Remember, you are not a clown, but you want noticeable rosy cheeks.
6. Translucent powder is a MUST after the foundation and blush is applied. If you forget or skip this step, your makeup just might run. Do not skip this step.
7. Apply eyeshadow in a modest amount. I highly suggest putting on the darker eyeshadow first so you can blend with the lighter color.
8. When applying eyeliner, only apply to the top eyelid and slightly on the corner of your bottom eyelid. If not, your eyes might appear to be closed when performing on stage.
9. Mascara and lipstick are two of the finishing touches to creating your character. This must be a natural enhancement without extreme exaggeration.
10. After you have performed, CLEAN YOUR FACE, you don't want to break out.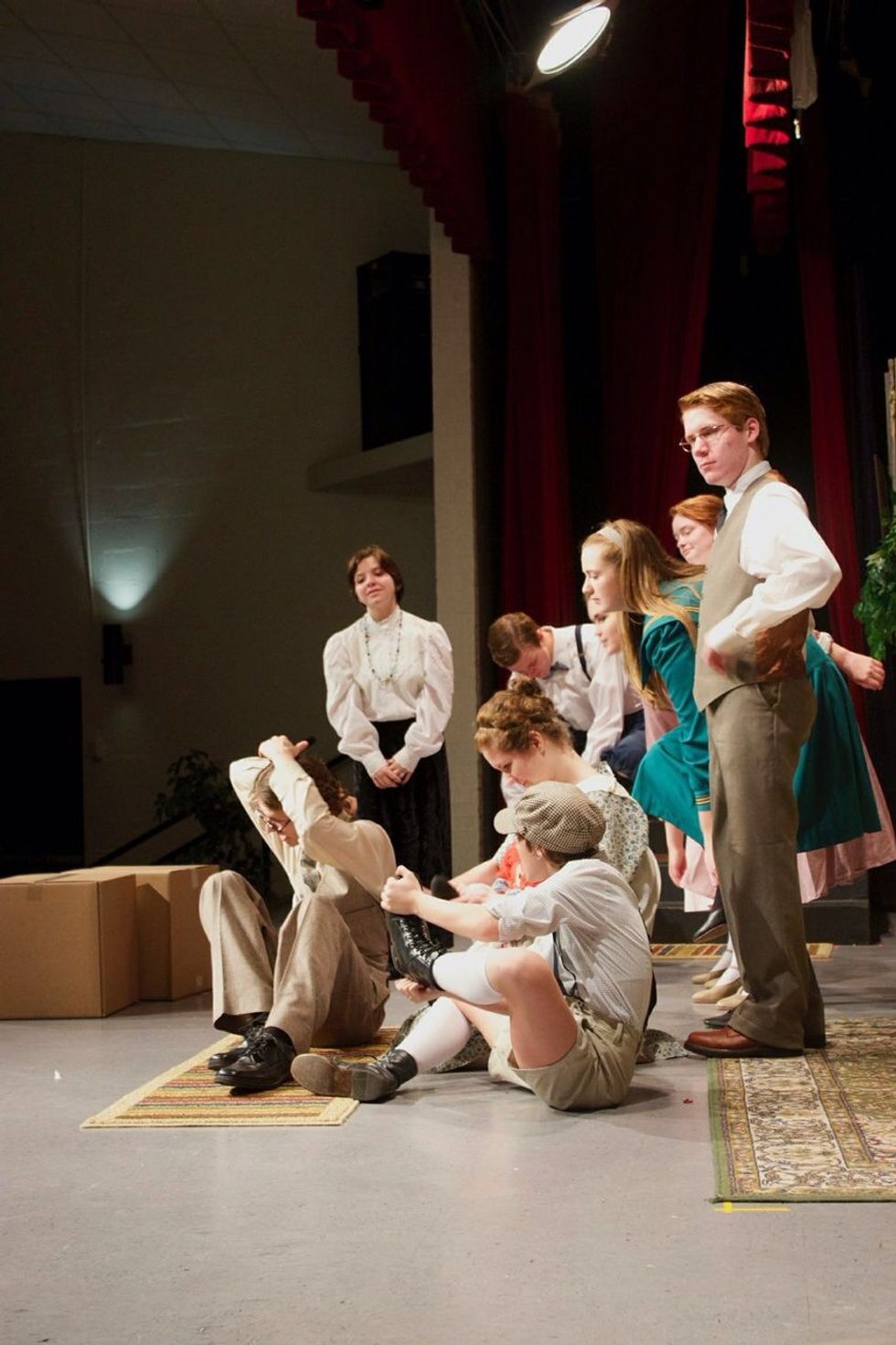 Break a leg!
Audience: Thespians
Moisturizer
Foundation (two shades darker than actual skin)
Foundation (lighter than your actual skin)
Vibrant Blush (red, pink, or orange)
Natural Colored Eyeshadow (brown, gold, etc)
Translucent Facial Powder
Eyeliner (brown or black)
Mascara (black)
Lipstick (light red, light brown, light pink)
Baby Wipes