In the start you can't come all down(: you can also do this for training..
You can make some training, their help you to come all down.. Here we come with some steps you can do;))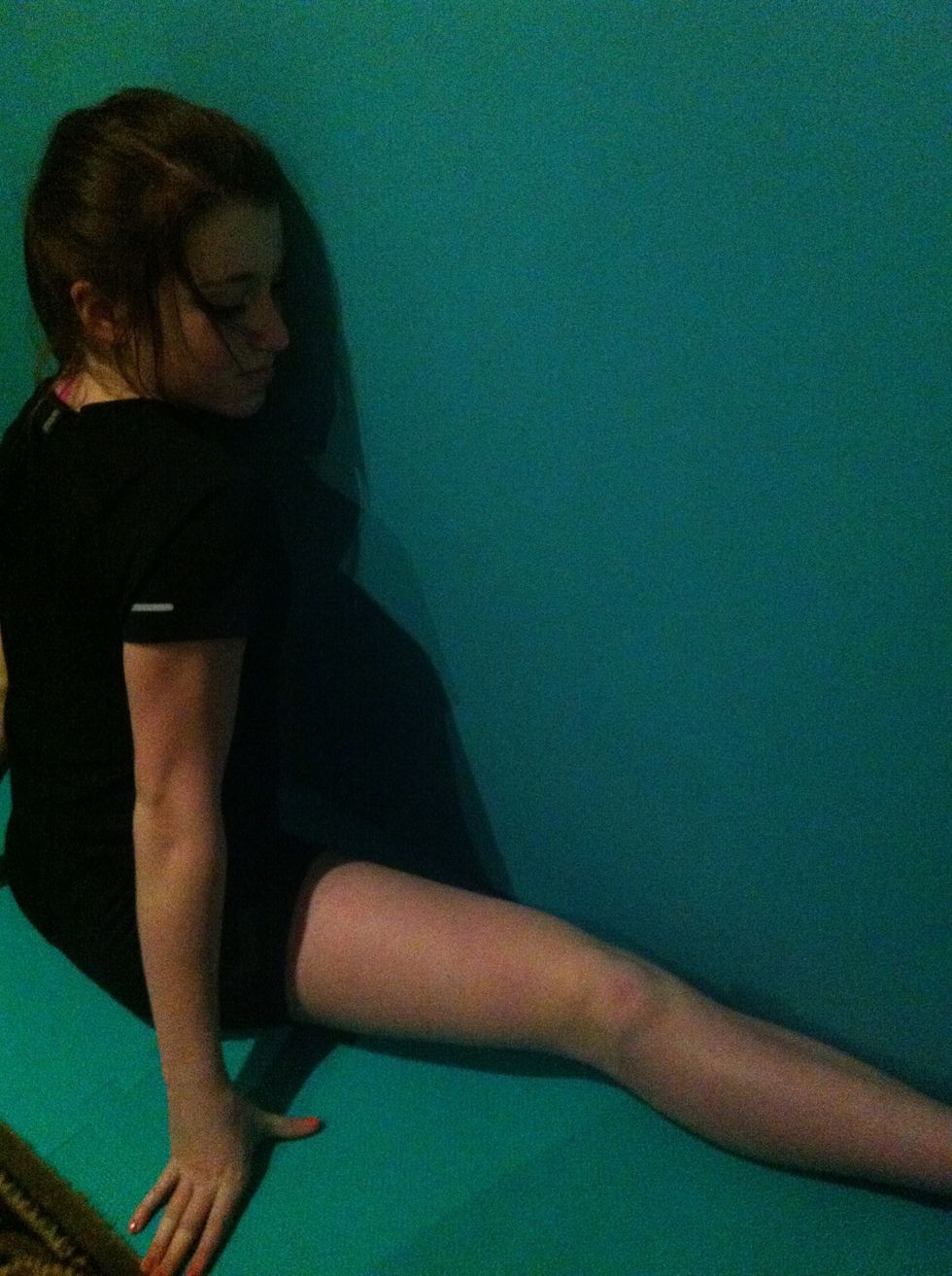 You go to a wall and press your legs up against it ;)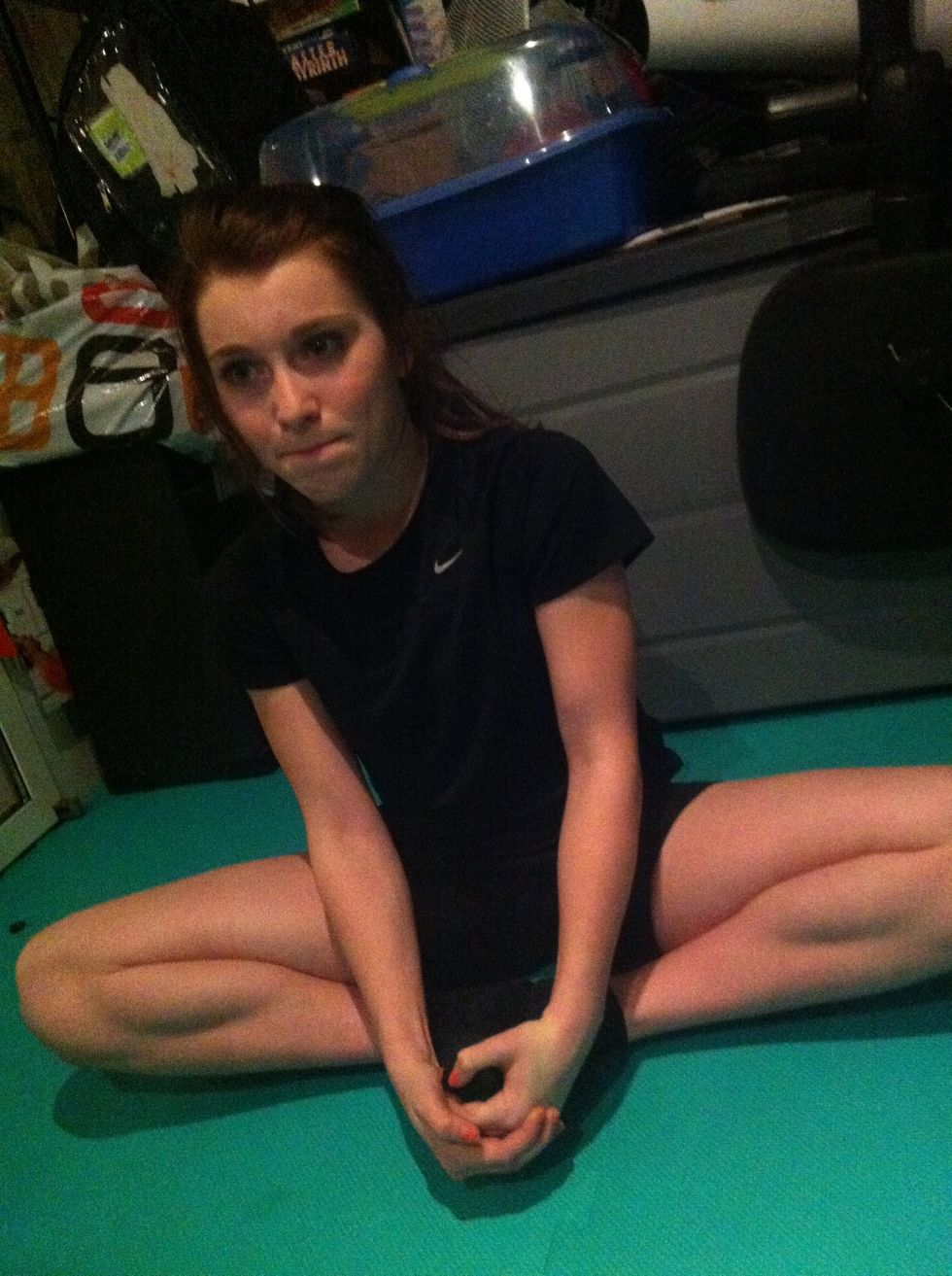 You can also do this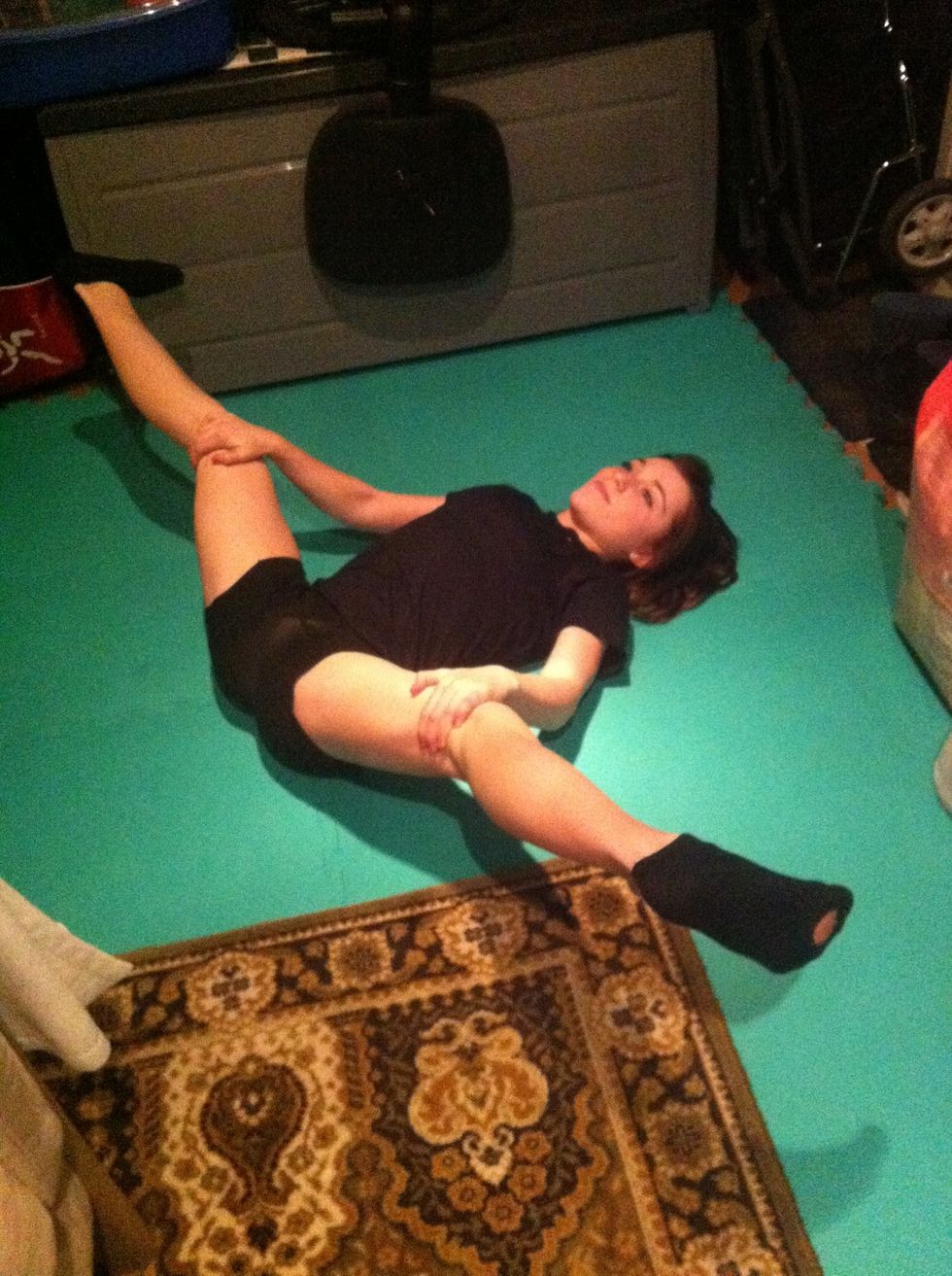 Here you should lay on your back... And press you toes down to the floor.. If your do it right your legs should begin to shake...
Do this every day, and you will come all down
Now you can almost come all down.;)
Now you can come all down, after training many days... Remember still to do this training
Every step, should you press and work out 20sec. and relax 10sec. and do this 3 times on each step (:
The creator of this guide has not included tools