How to do some funky and really easy nails!!💅🏻❤️
Do Some Funky and Really Easy Nails!!💅🏻❤️
4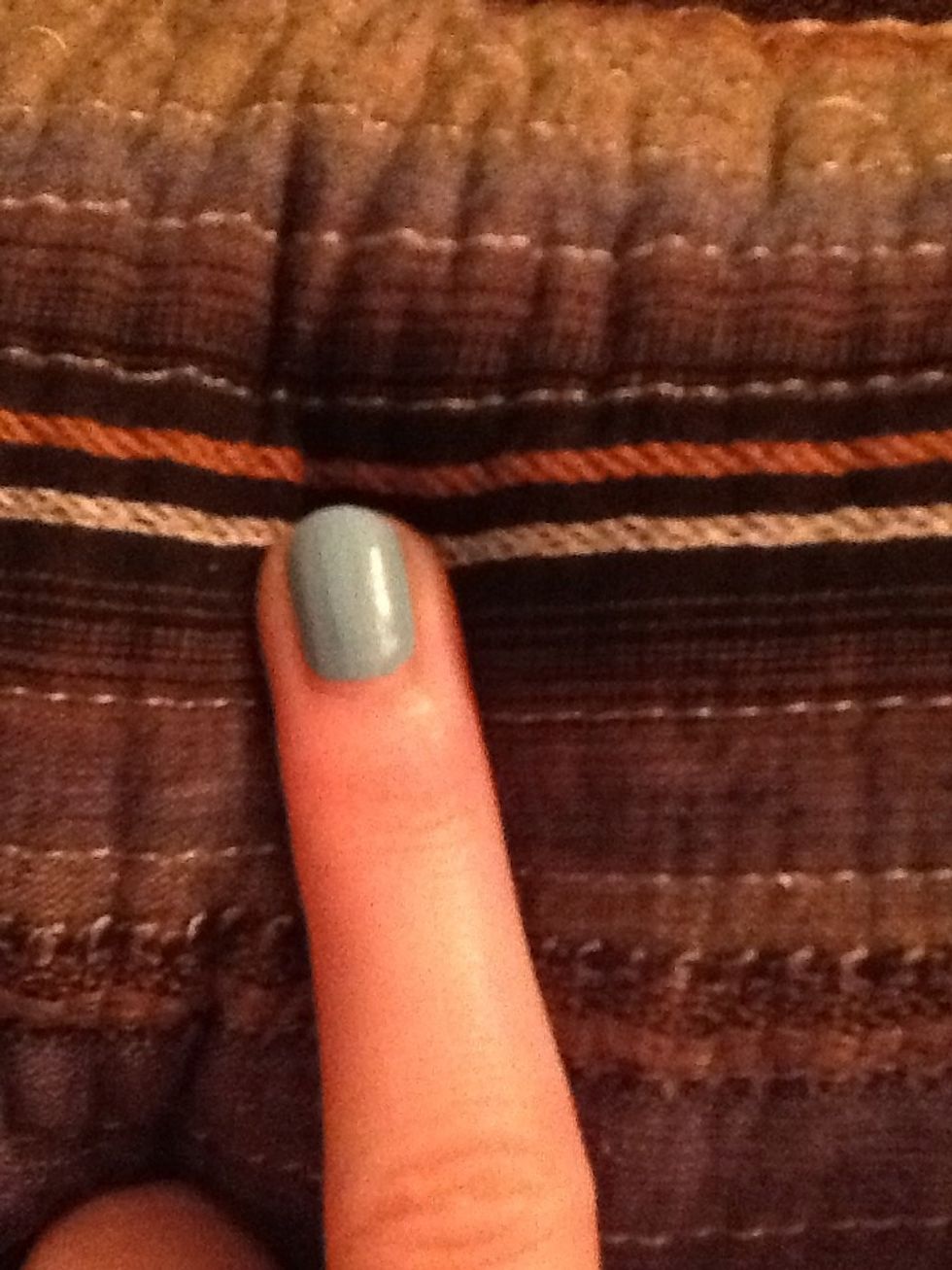 First paint your nail the first color you want to be your base coat.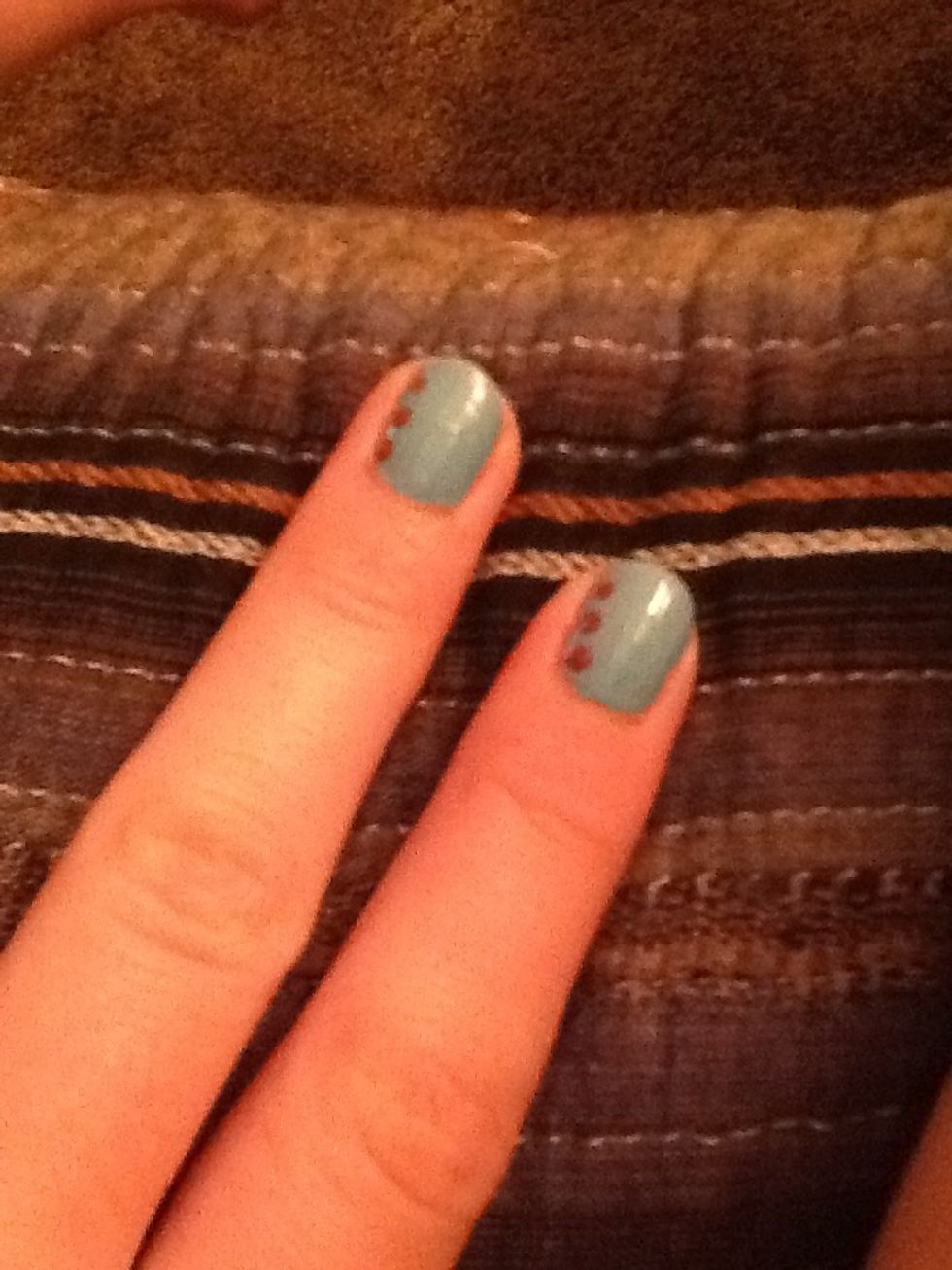 Next by using your dotting tool add three dots on the side of your finger nail with the second color of polish you chose.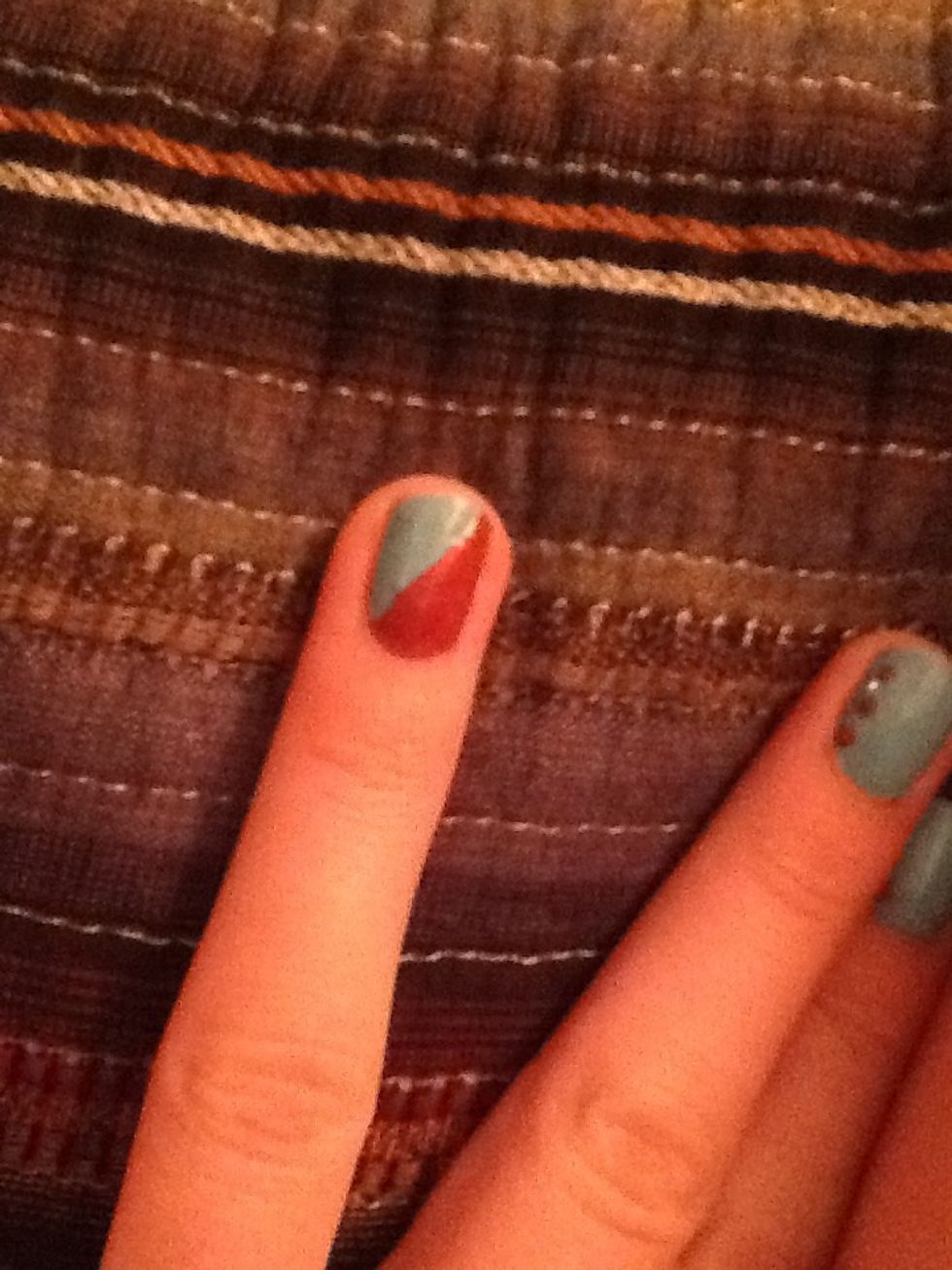 If you would like to add a little "twist" you could color your nail in half with both of the colors you chose on you accent nail (ring finger) for fun using your nail stripper.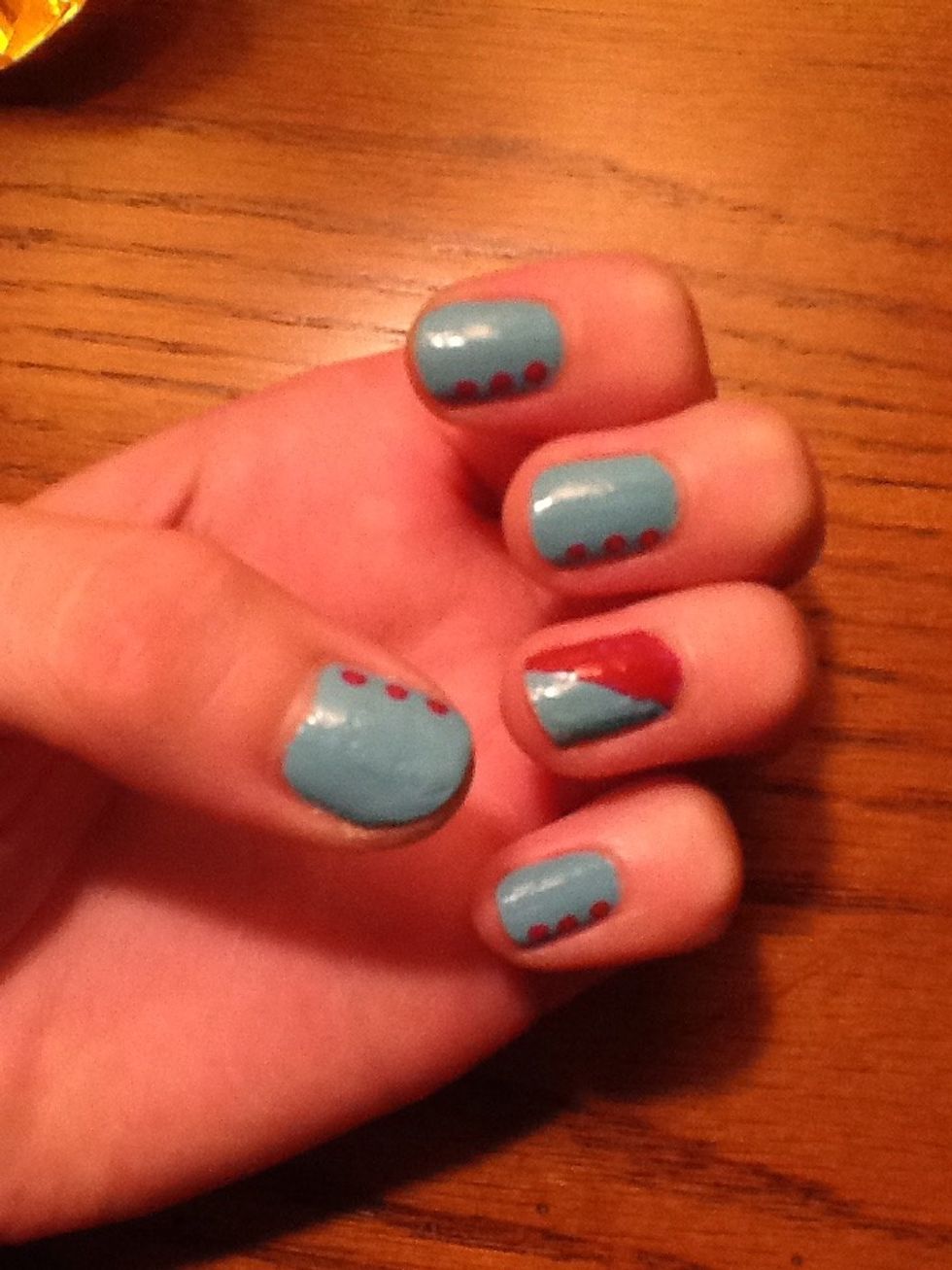 Add your top coat and let them dry!!😊
This is the finished look so I hope you like it and have fun!😃💙💗
Two colors of nail polish of your choice
Top/base coat
Dotting tool or toothpick
A nail stripper
Brinn Brammer
Nail art, fashion, beauty, and cheerleading is my life and is what I will make guides for so follow me plz