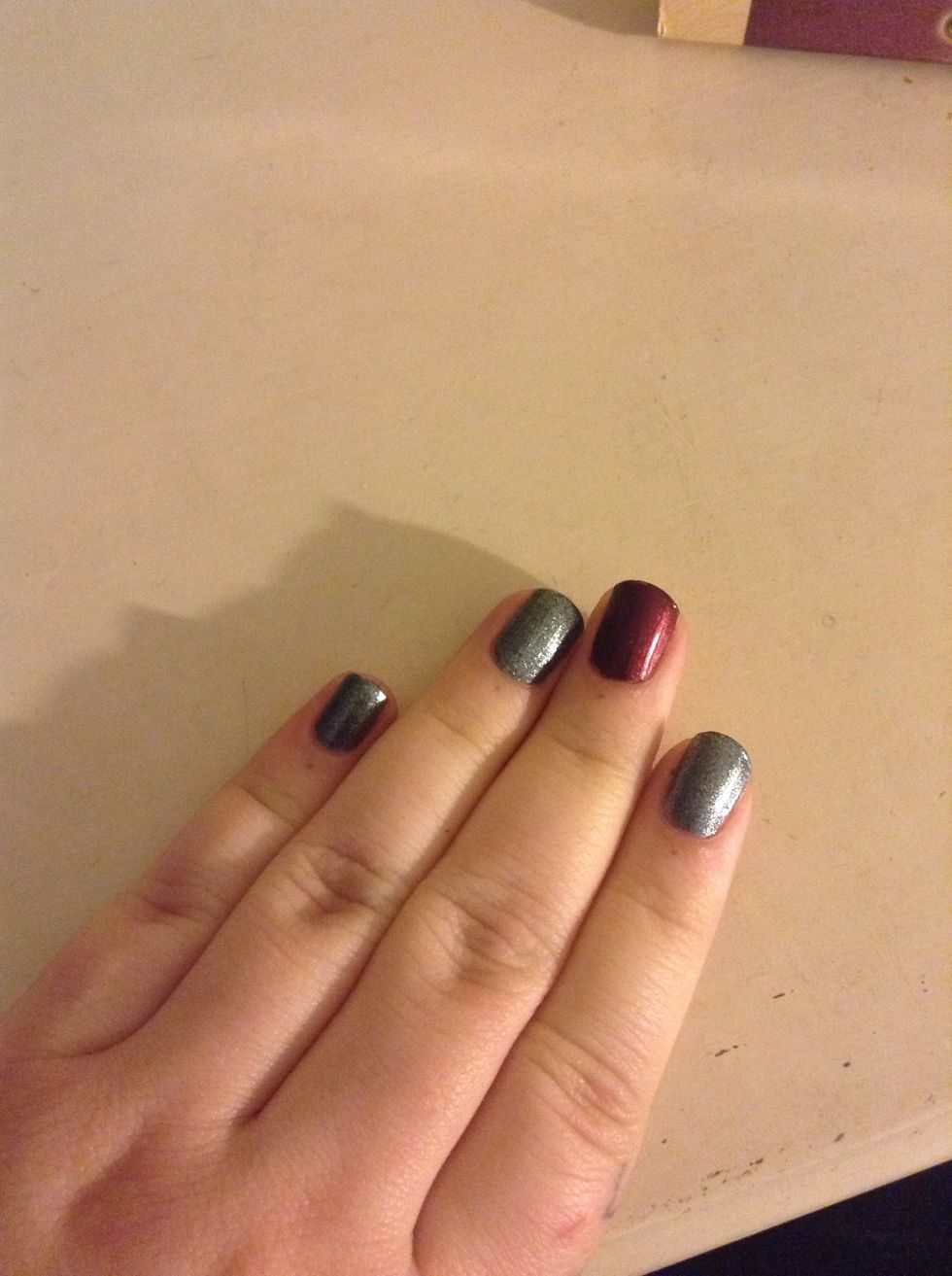 I decided to do nail art after I did my nails, but you just do a base coat and one or two coats of whatever color you like. Accent nail is optional.
On my pointer, I'm doing two chevron-y lines. So do two dots that'll be the points.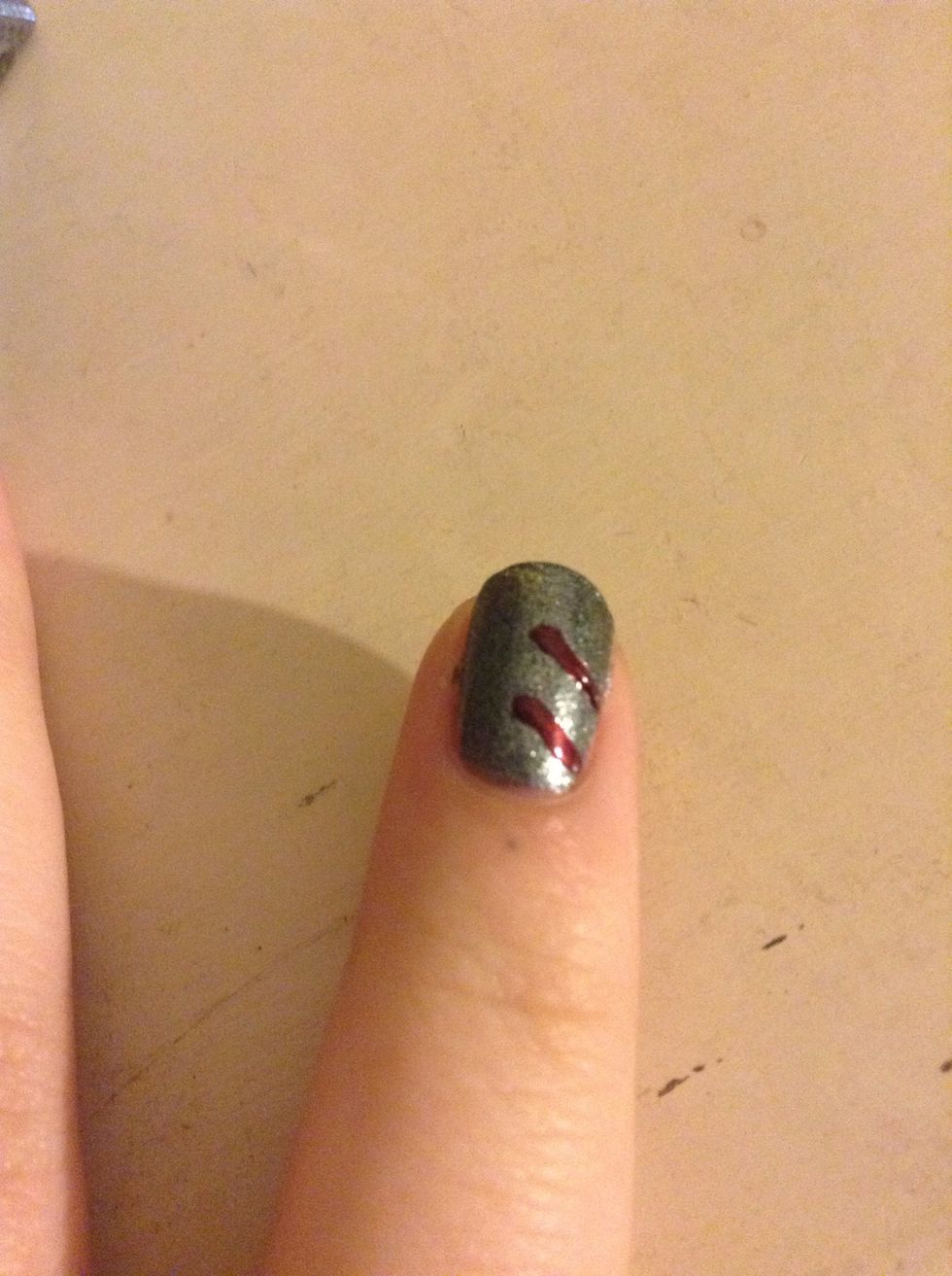 Then do a line, as straight as possible, back to the side of your nail.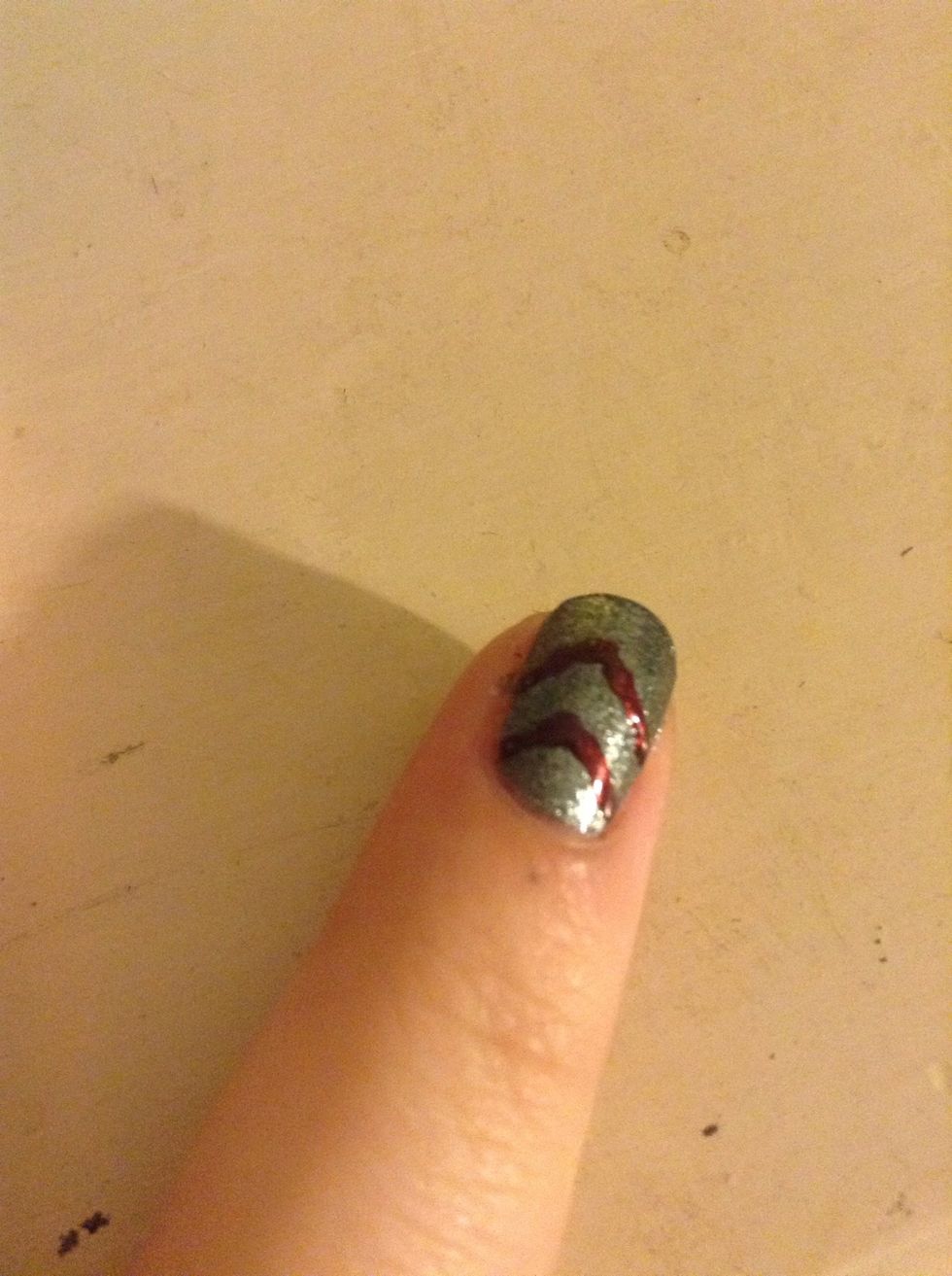 And the other side of the line.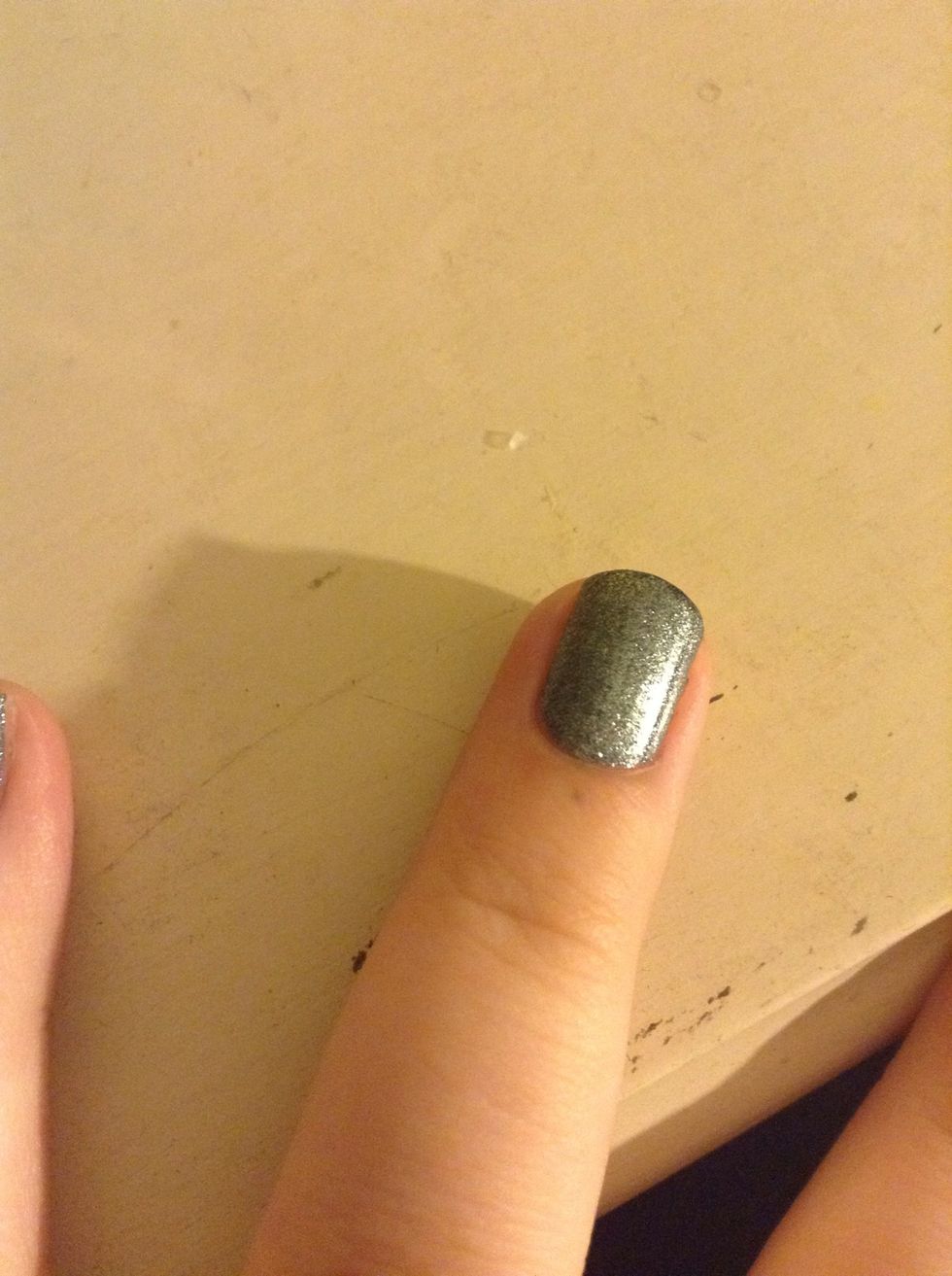 My ring finger I'm doing a triangle. Make a dot about in the middle of your nail. Do the same thing as before and make the lines to the side of your nail. I forgot to take a pic of the dot and lines.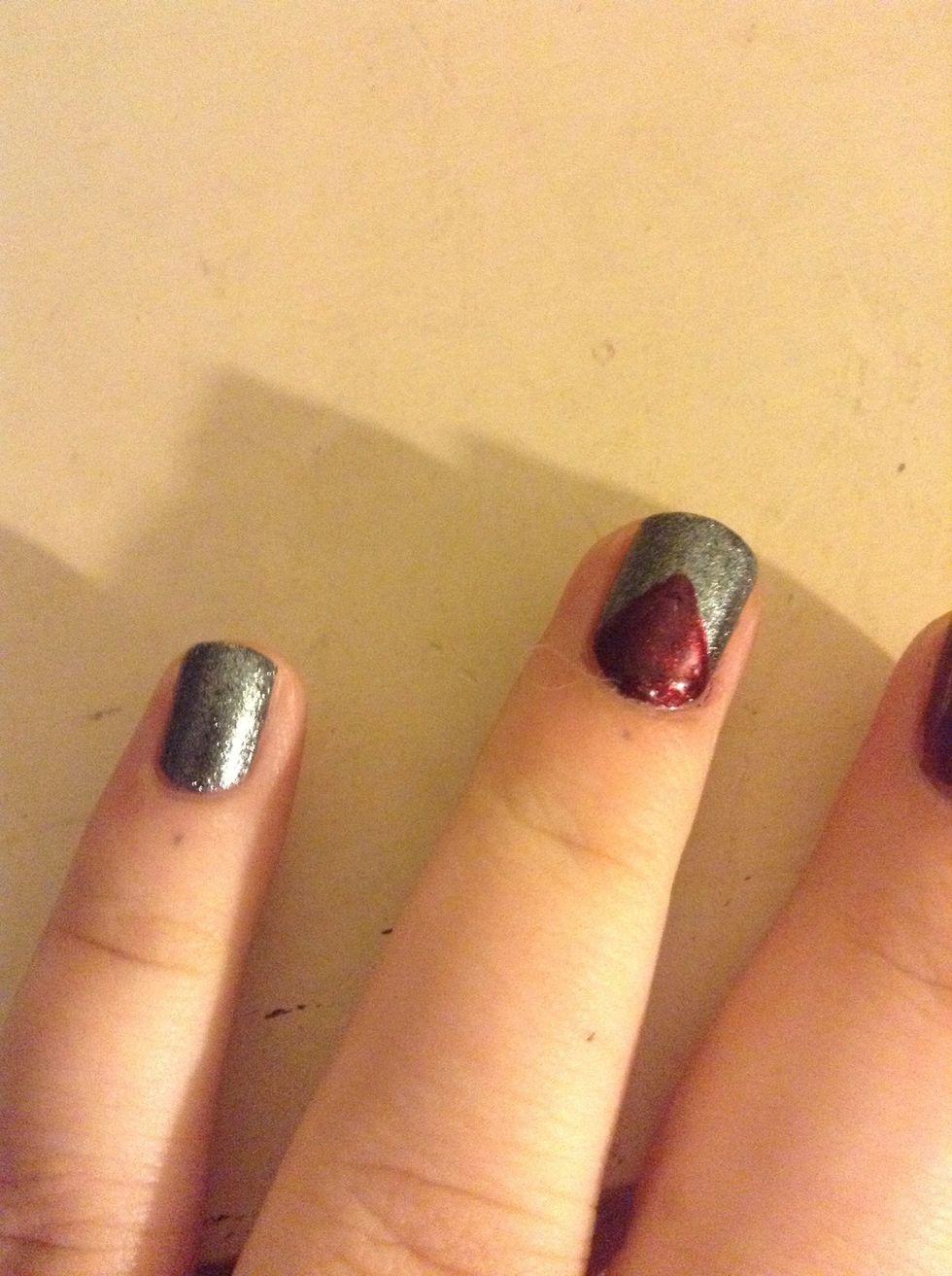 Then fill in the triangle.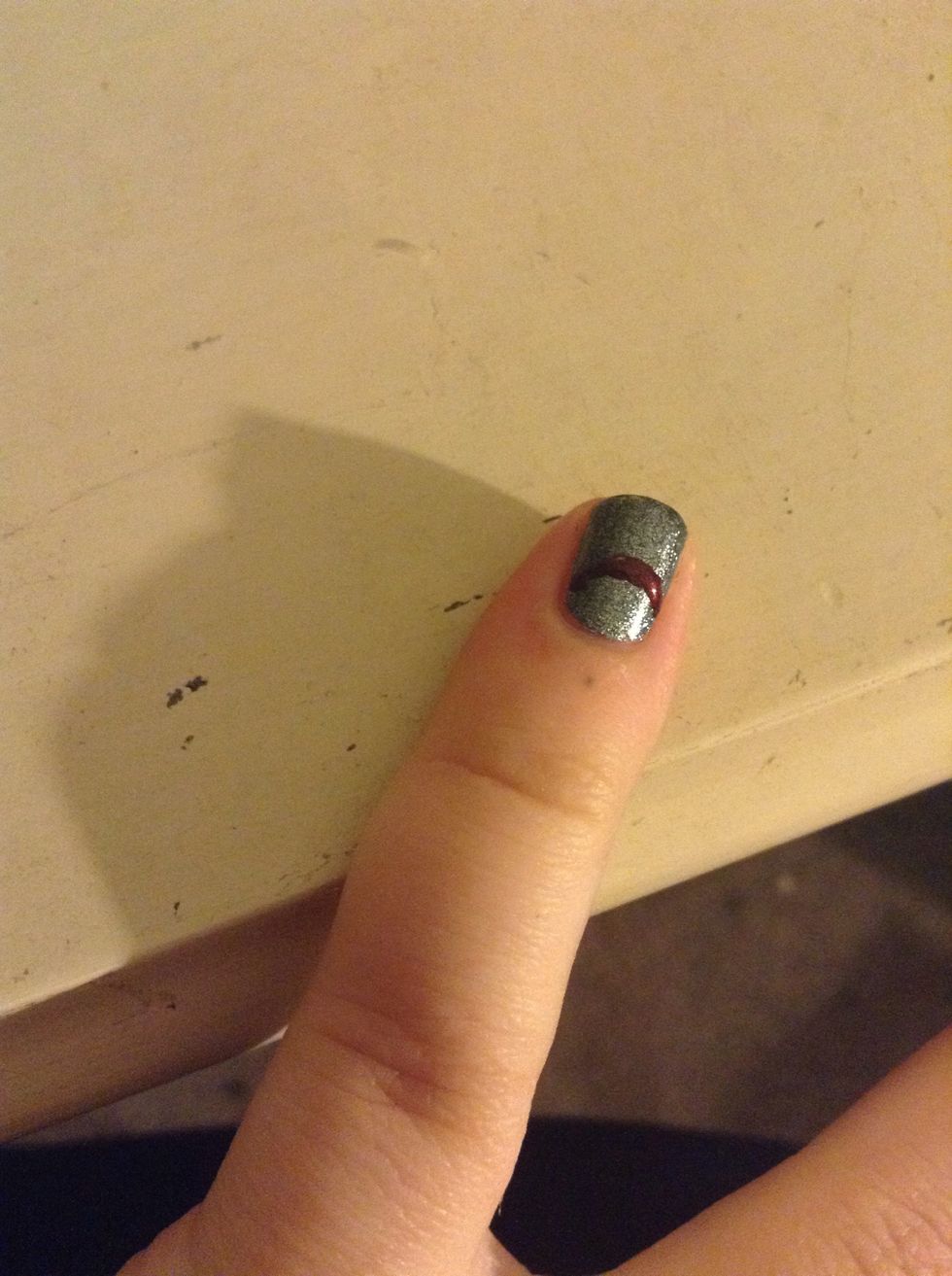 Then on my pinkie I did a half moon. I did my half circle freehand (which I'm very proud of) but you can use a hole reinforcement label, or any circle shaped sticker.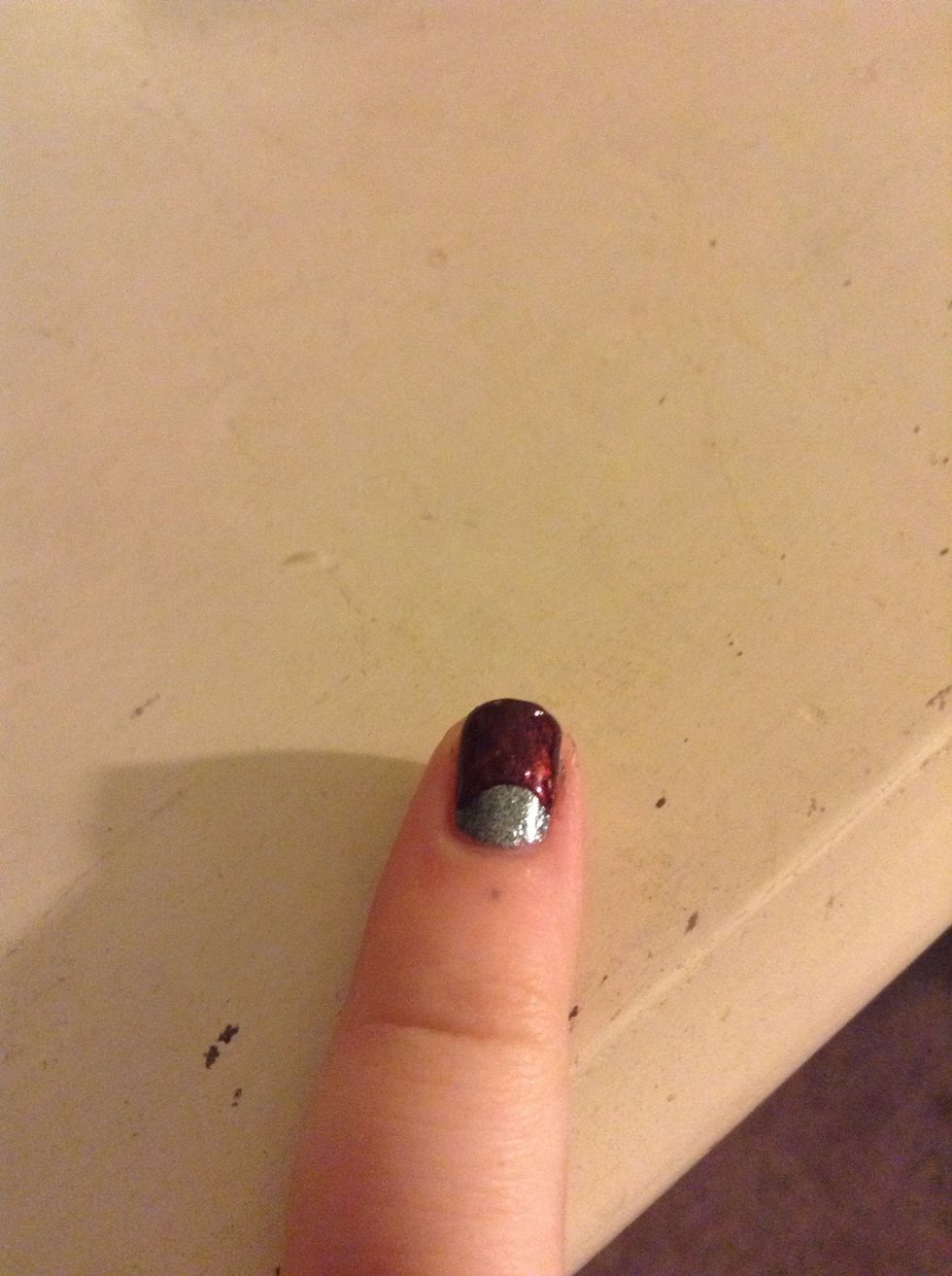 If you're using a sticker you just have to paint your nail. If you did it freehand, fill in either the circle, or the rest of your nail. If you want, you can find my guide on doing Half Moon nails.
Finally I'm doing a lot of tiny dots on my accent nail. I'm aiming for kind of a dot gradient, which I've never done before.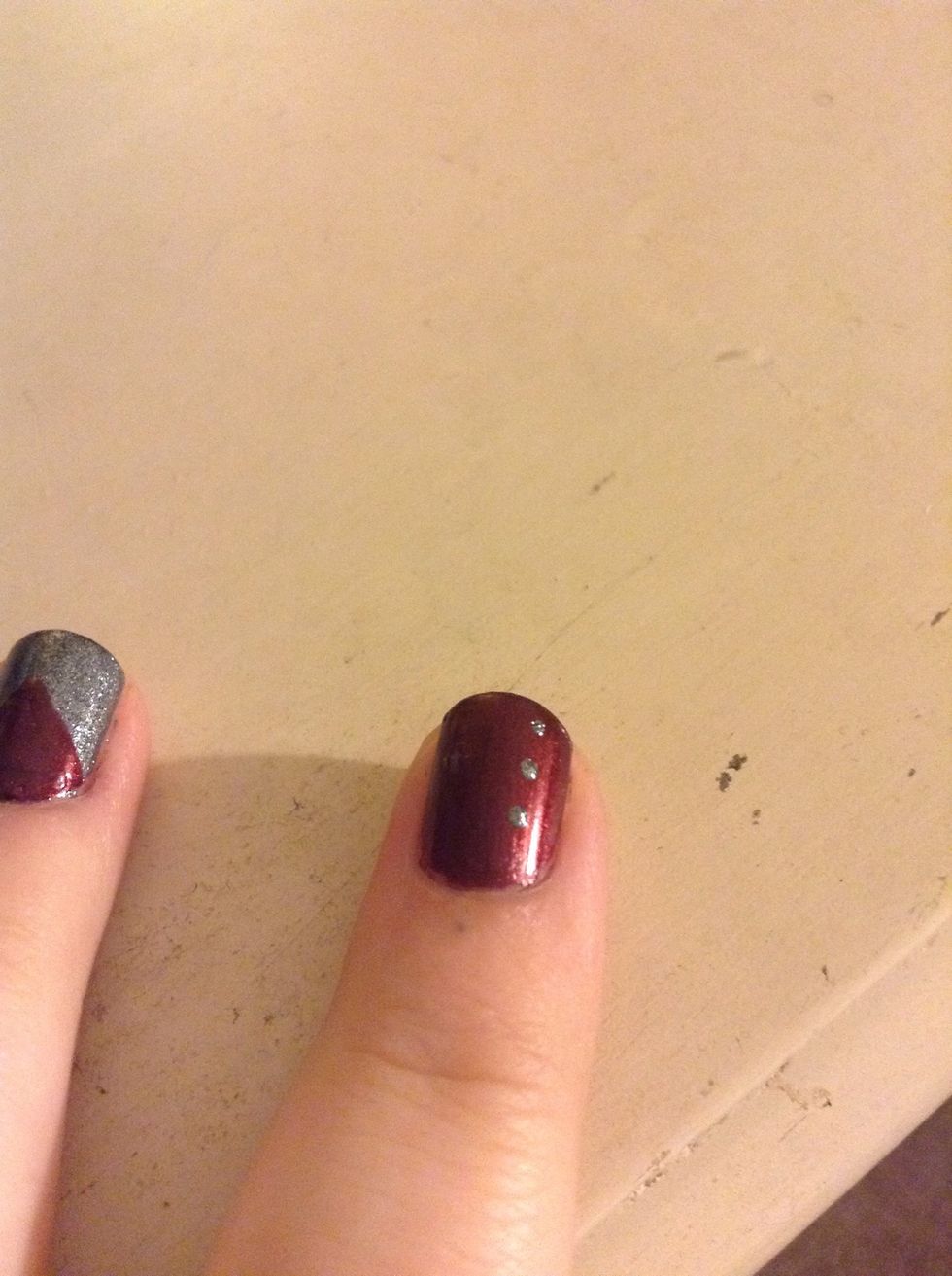 I started with three dots toward one side of my nail.
Then two on the other side.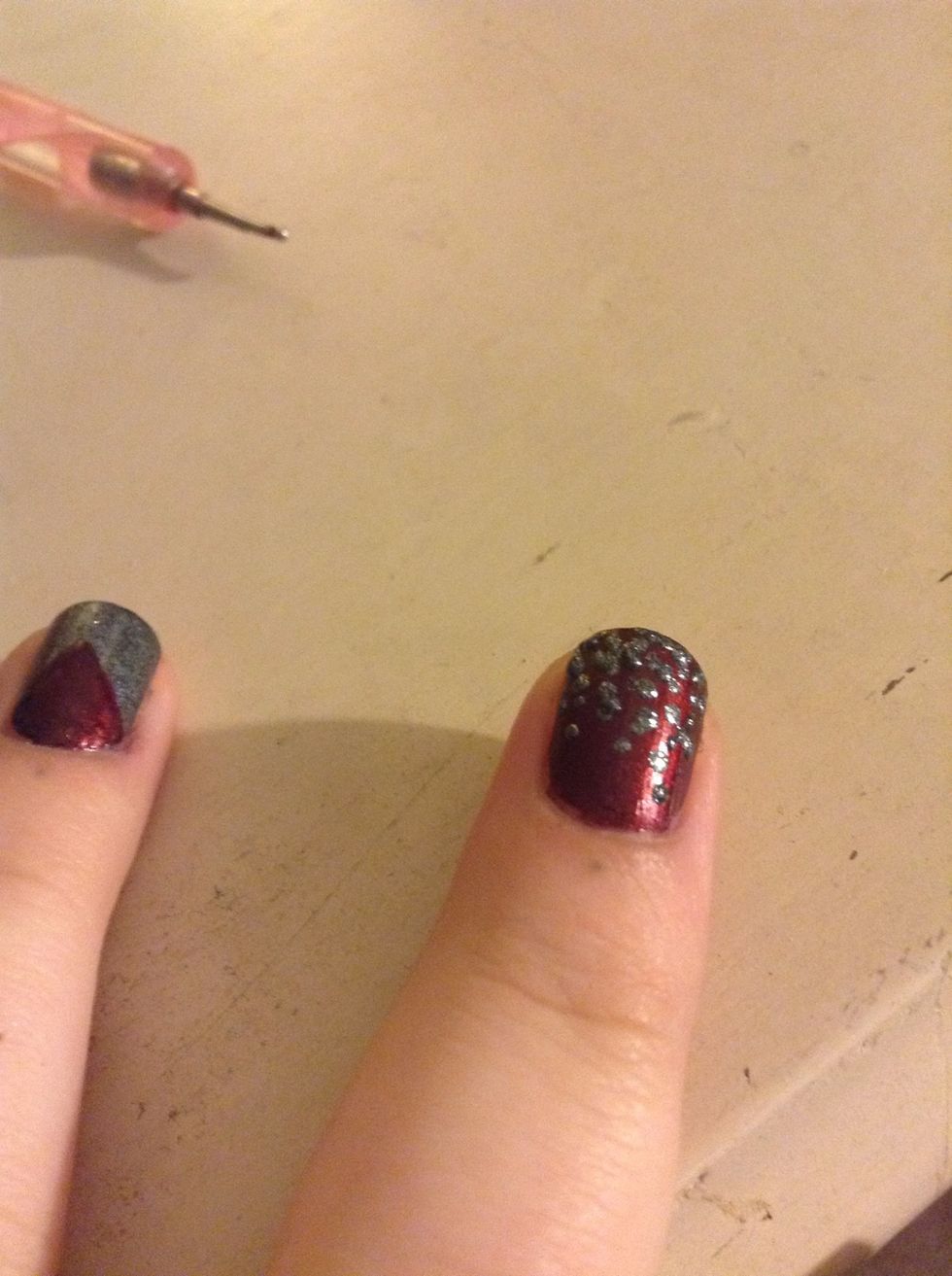 I didn't take pictures the whole way through. But I just added dots until I was happy with how it looked. I think it's really cool and kind of lava lamp-y.
Take some nail polish remover and a q-tip or small brush to clean up anything around your nails. And topcoat and you're done! If you want a video for any of these, tell me and I'll add some.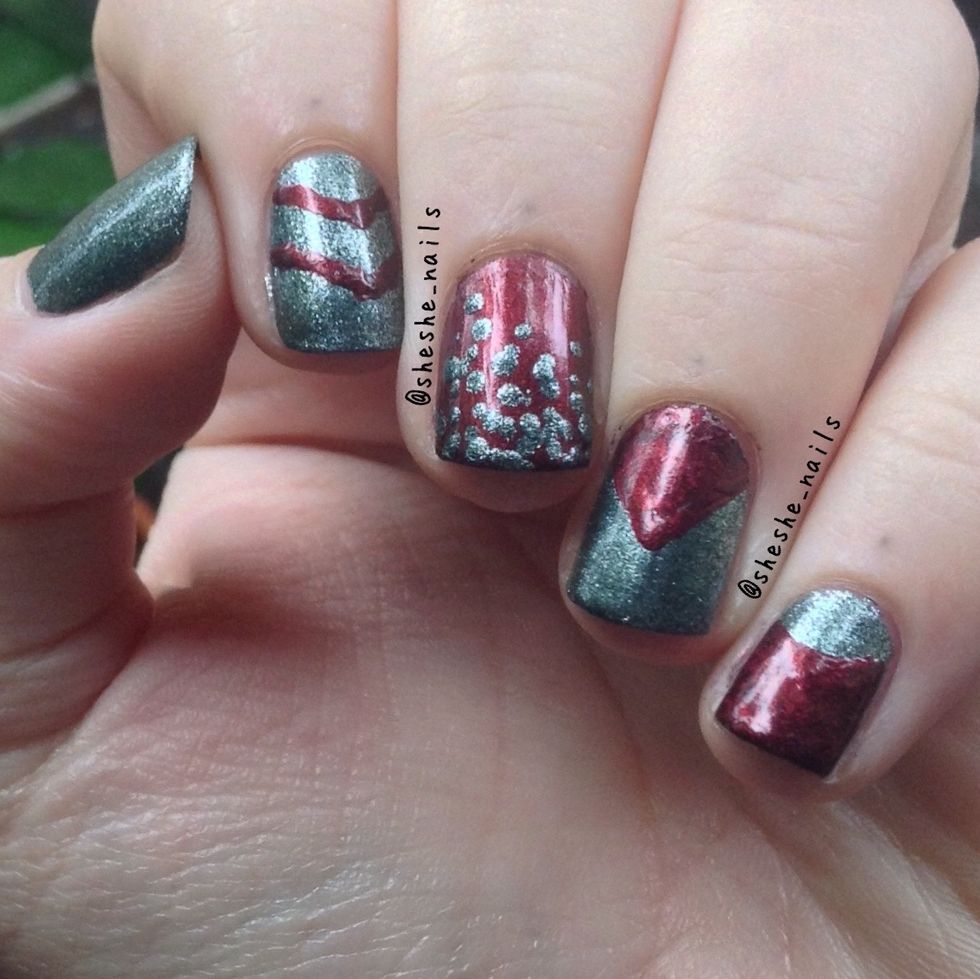 Hope your nails turn out great!!
Base coat
Top coat
Two different nail polishes
Dotting tool or toothpick
Nail polish remover
Small brush or q-tip