Start with collage. I used pieces of scrapbookpaper and tissuetape.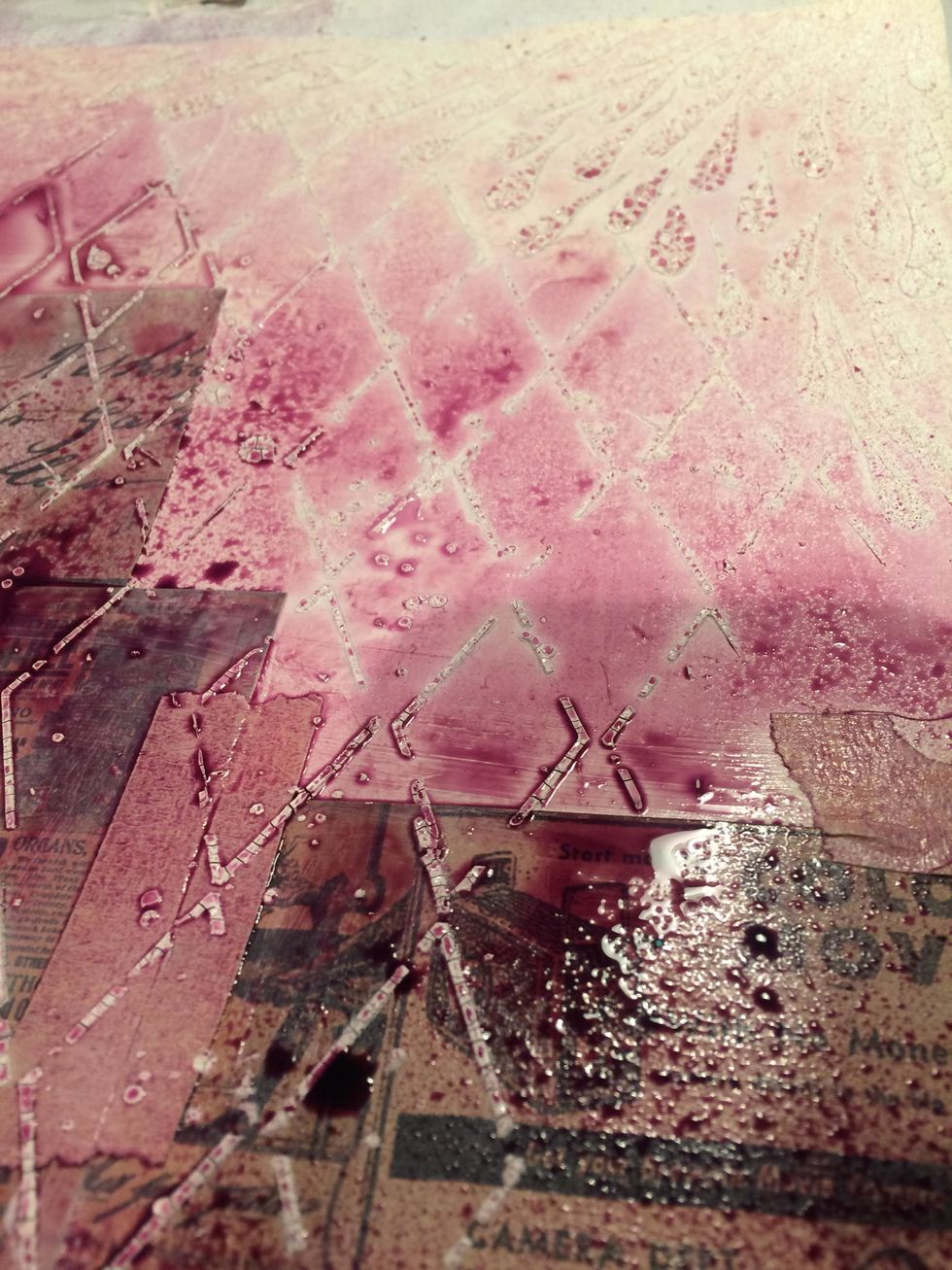 With the Lattice stencil, I added some crackle paste. Let it dry. Next add colorations spray.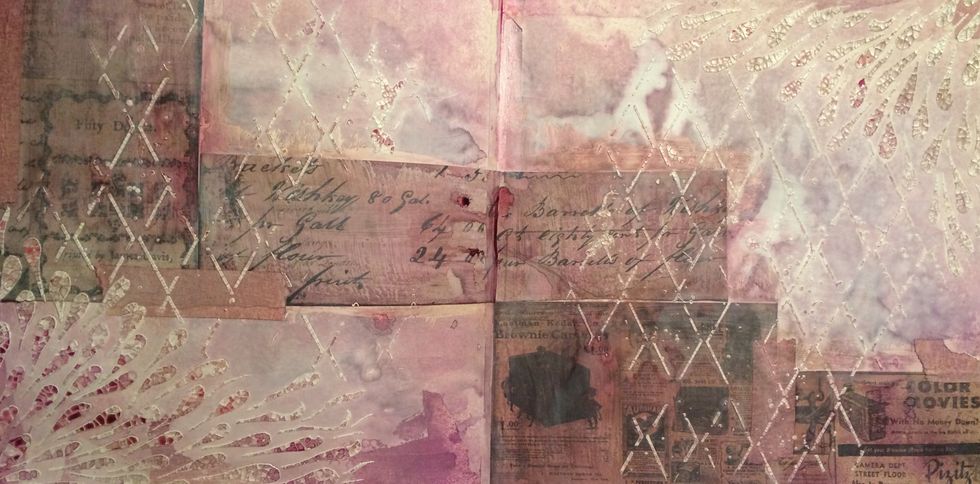 This is what my page looks like now. For some sparkle, I added fairy dust.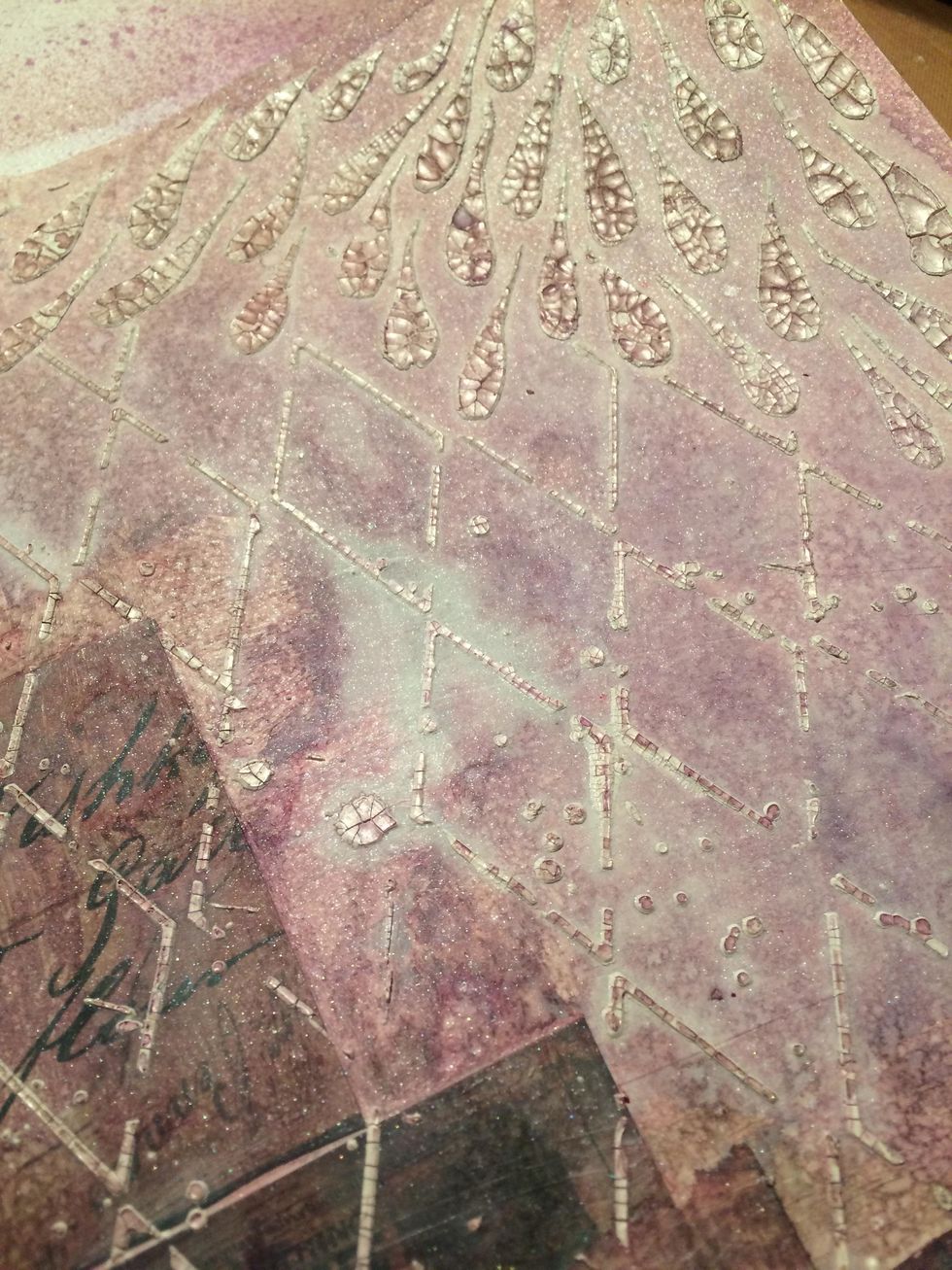 Close up of the lattice stencil with the crackle paste and colorations and the fairy dust.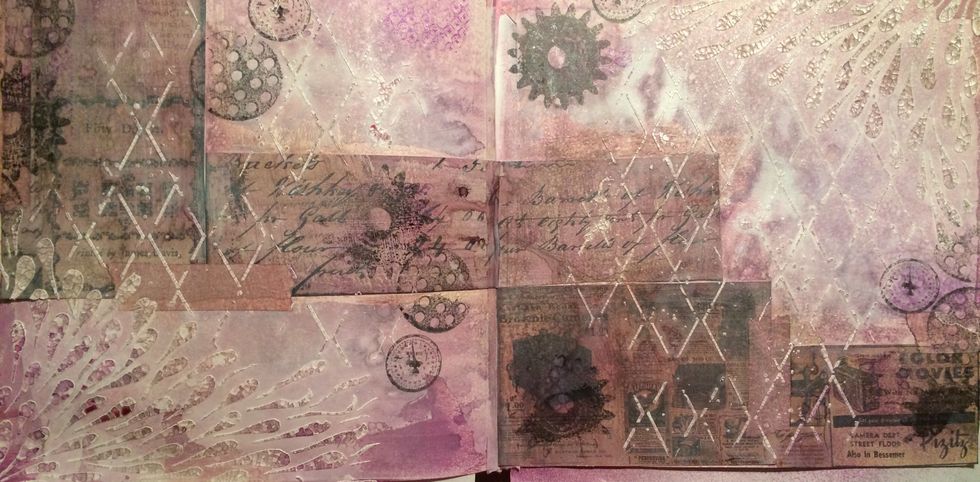 Next I added some background stamps in two different colors, purple and grey.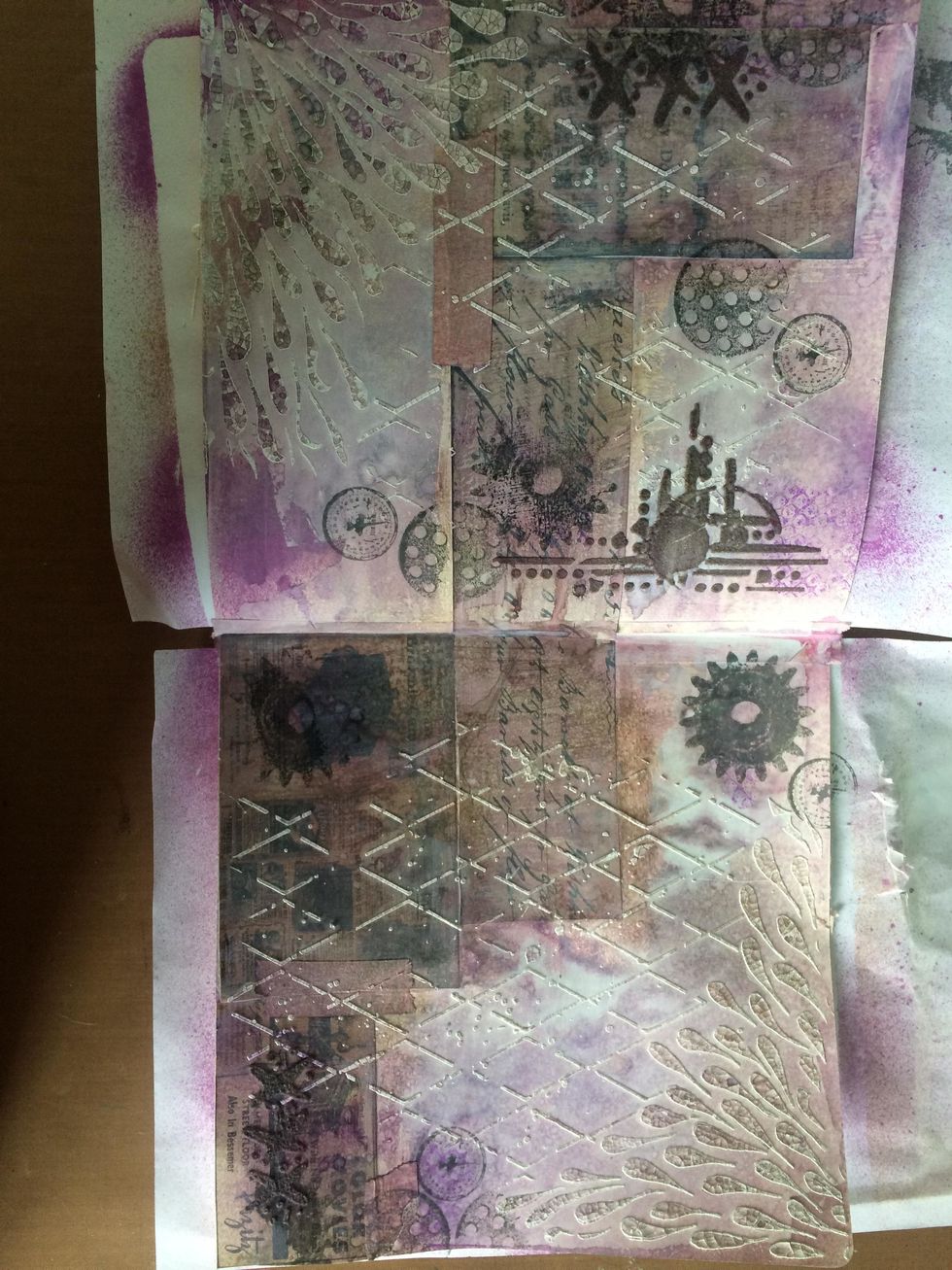 Next step: with the Bits of Grunge stencil and the concrete stone effects, add some more texture.
While my pages were drying I stamped some hearts on tissue paper and on regular paper and colored them with wisteria sorbet.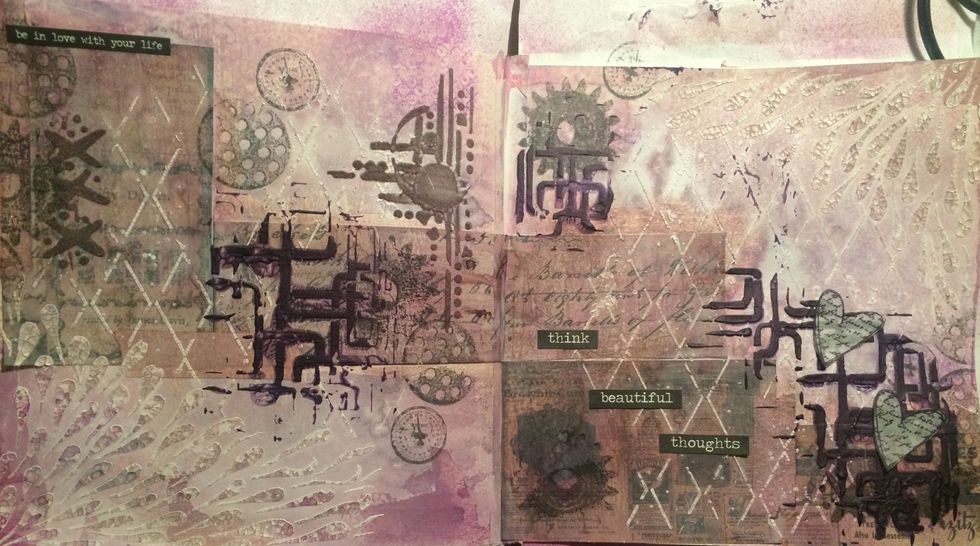 I also added some Mardi grass velvet as a paste through the pipe dream stencil.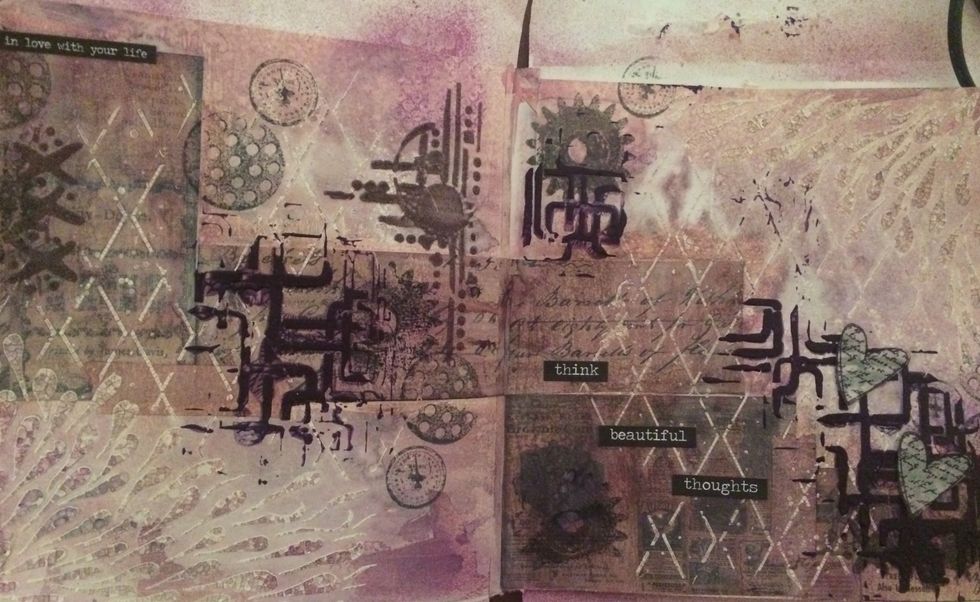 Add some tekst stickers you like.
And the last step is to add the colored hearts. Now your page is done!
Colorations: Sedona, Wild orchid, Plush
Fairy Dust: Ice
Sorbet: Wisteria
Velvet: Mardi Grass
Stone effects: Concrete
Stencils: Pipe dream, Lattice, Bits of Grunge
Art Anthology
Art Anthology is a manufacturer of dimensional mediums.\n\nCome chat with us in our Facebook Group: Art Anthology Adventures in Art