I'll be using a stamp, but you can use just about anything to make the pattern! From a small nail art brush to a toothpick or a sewing pin.. Try different techniques to see what works for you.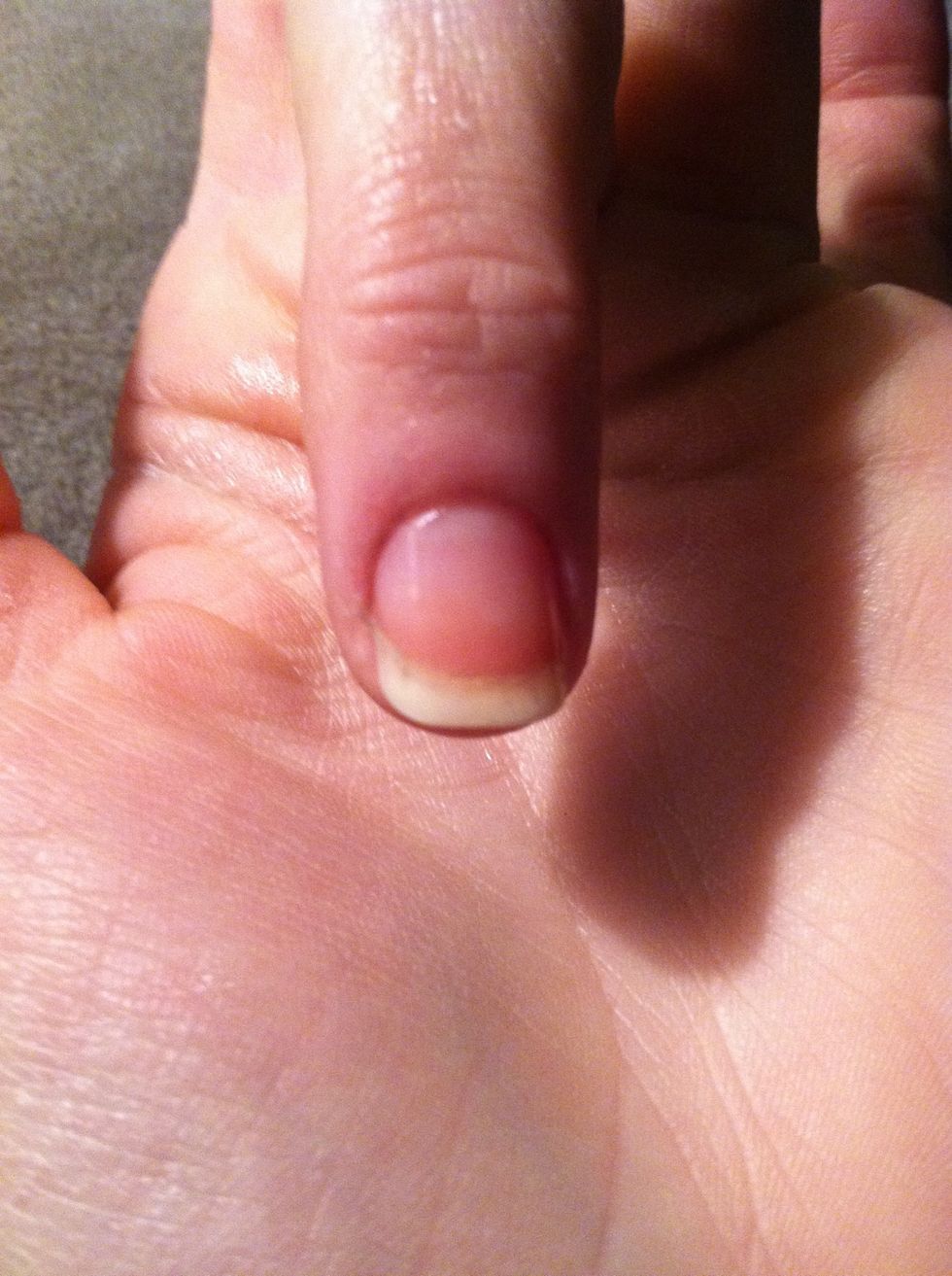 Always start with a base coat! This protects your nail from staining and makes the polish and nail art adhere better!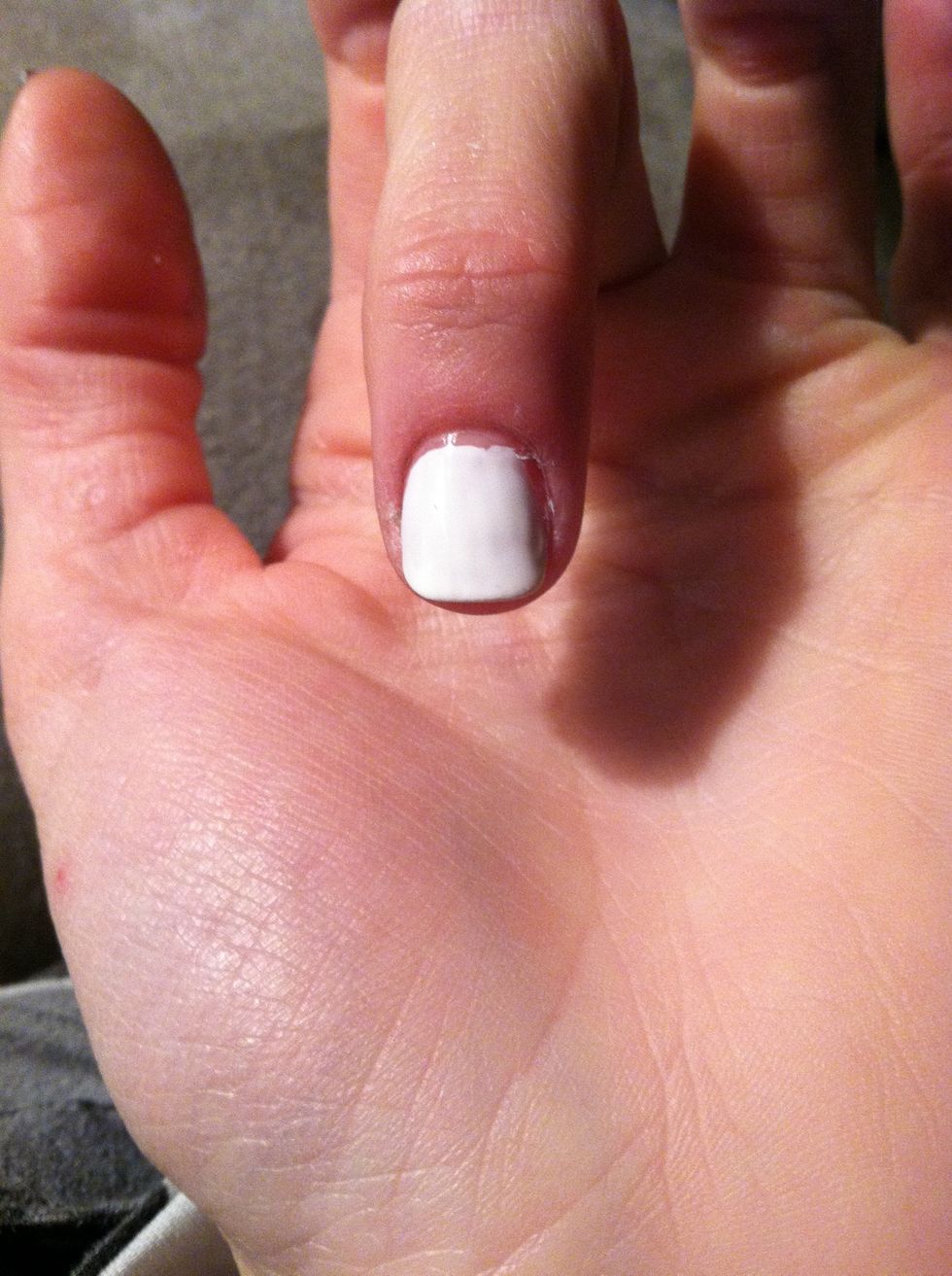 Paint your nails white and let dry. (*You can use a THIN layer of a fast dry top coat to speed up the process*)
Cut a small piece off a makeup sponge and grab some tweezers.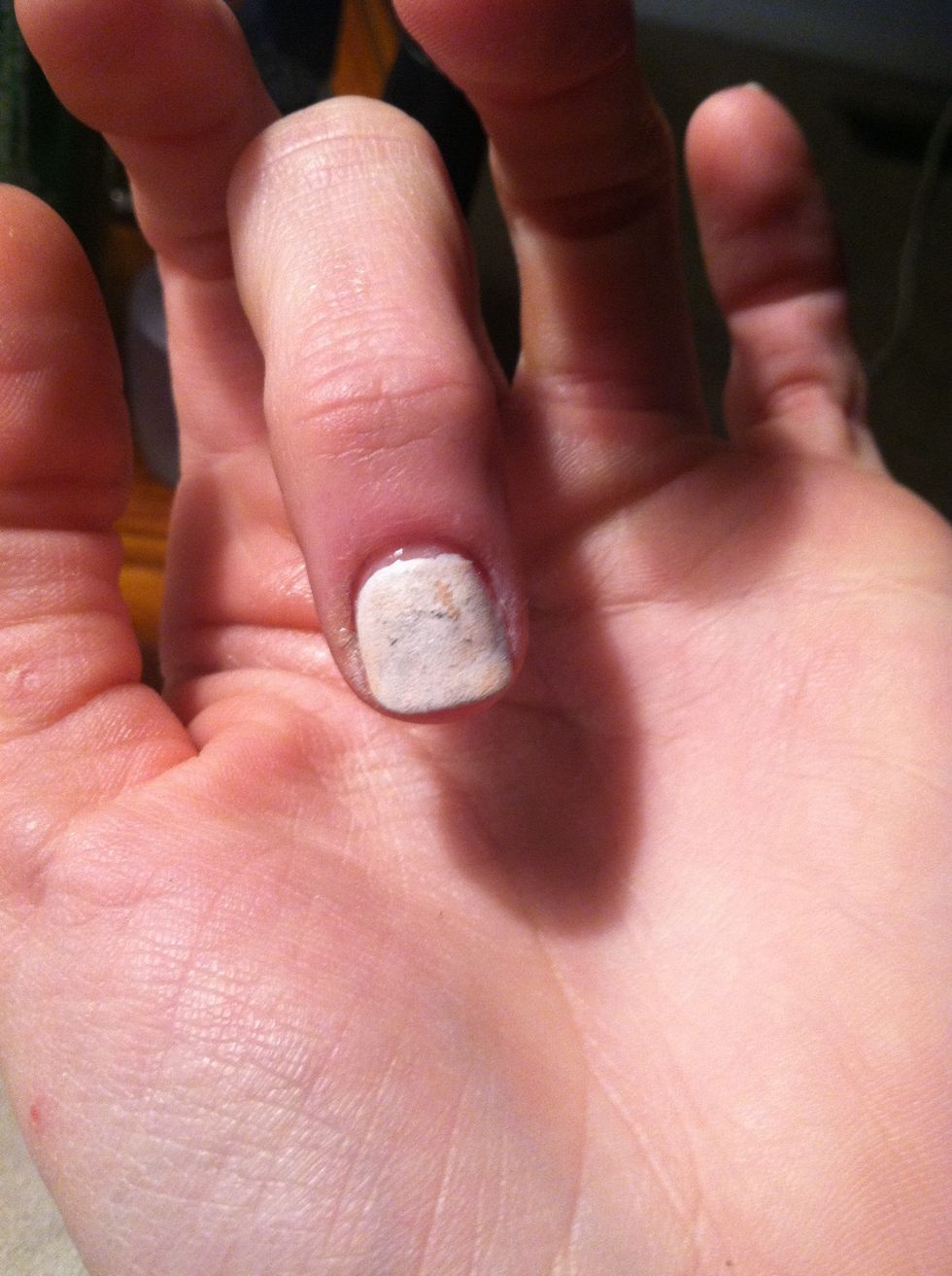 Sponge on some tan and light gray. Doesn't have to be perfect at all. The messier the better!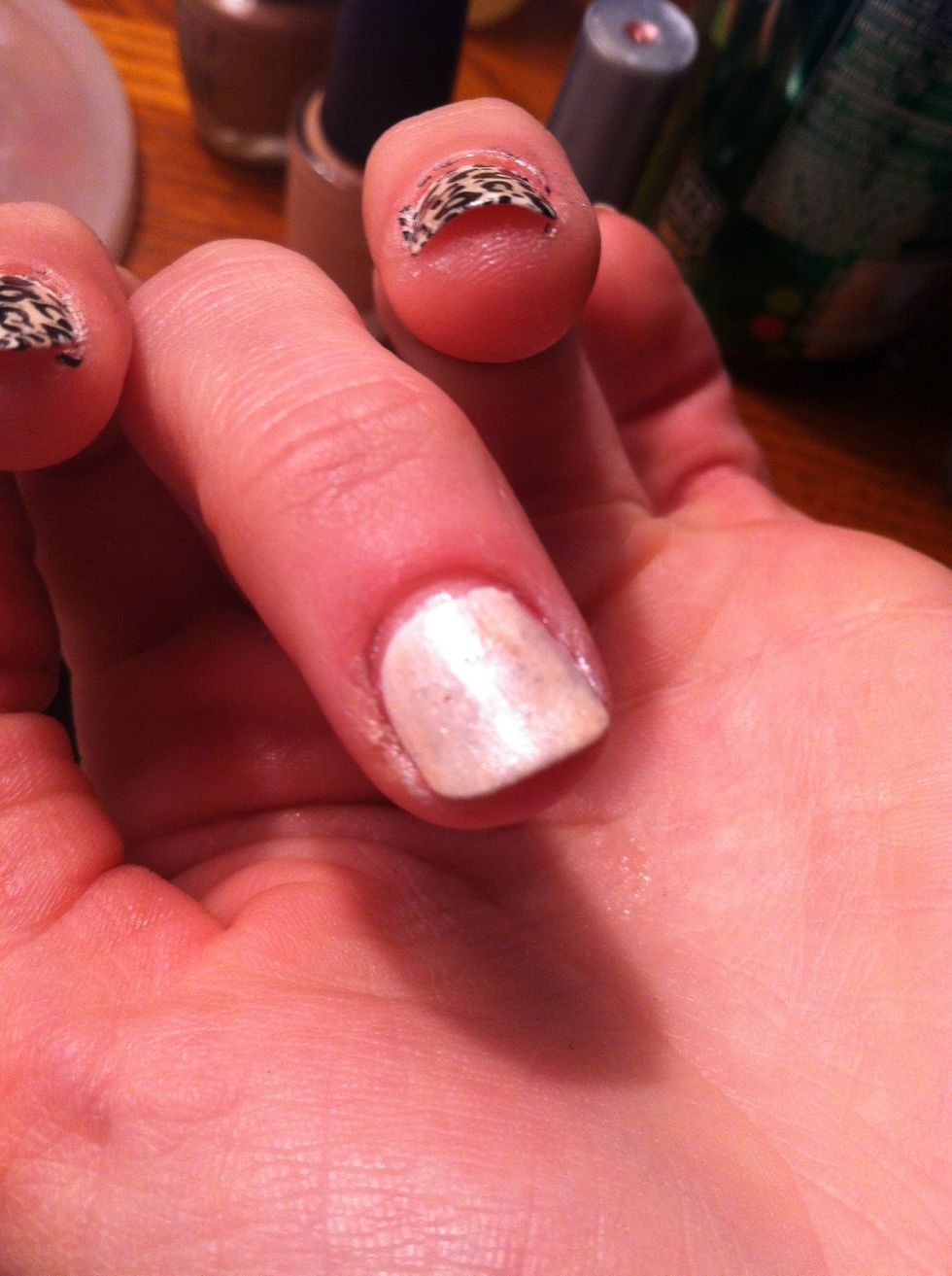 You can use another THIN layer of a top coat or spice it up and use a sheer shimmer like I did here to smooth things out a bit.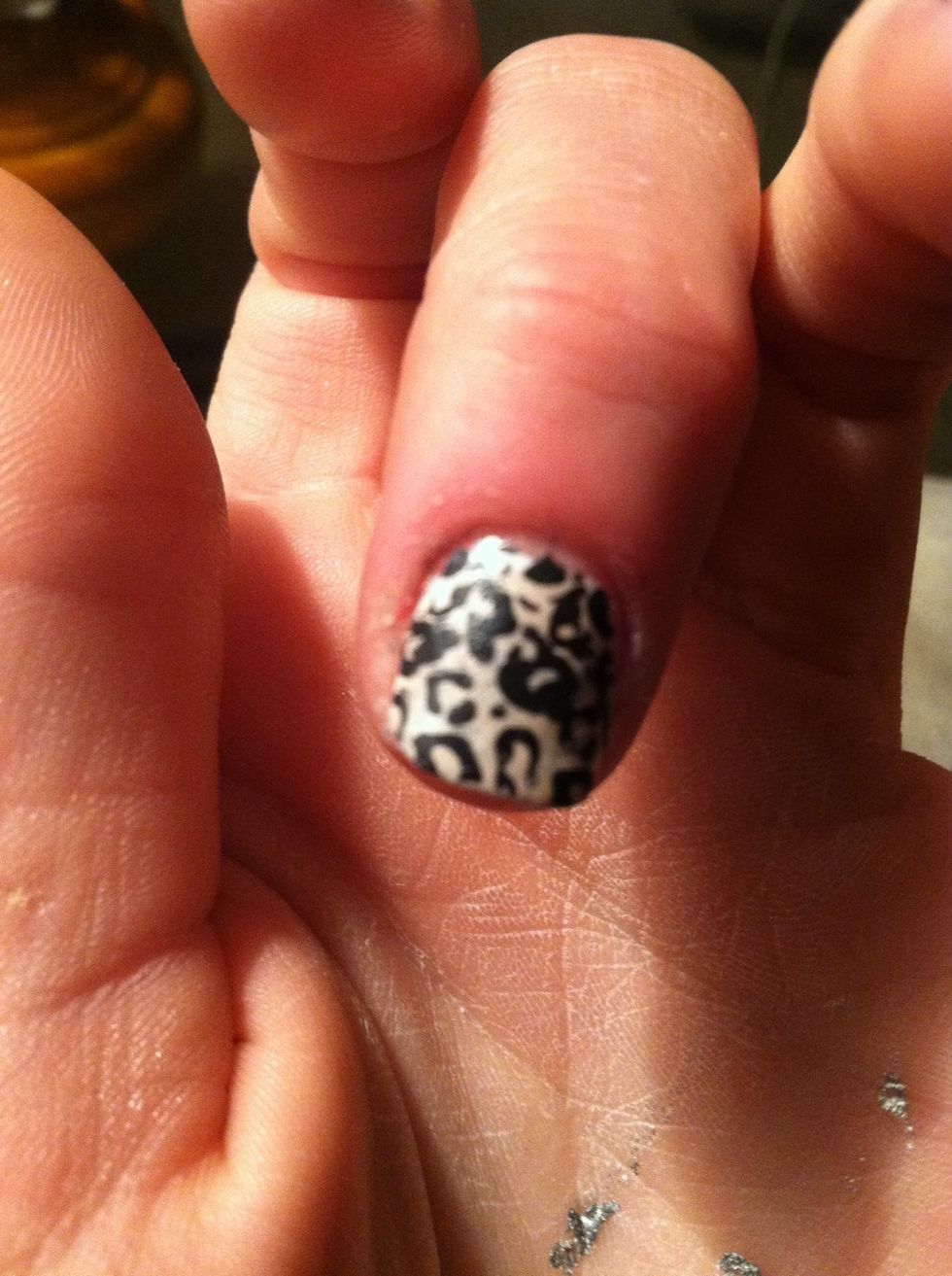 Add your animal print. It's basically just a bunch of irregularly shaped blobs. If you're nervous about messing up, try practicing on paper. (Acrylic paint will wash off with water. 😉)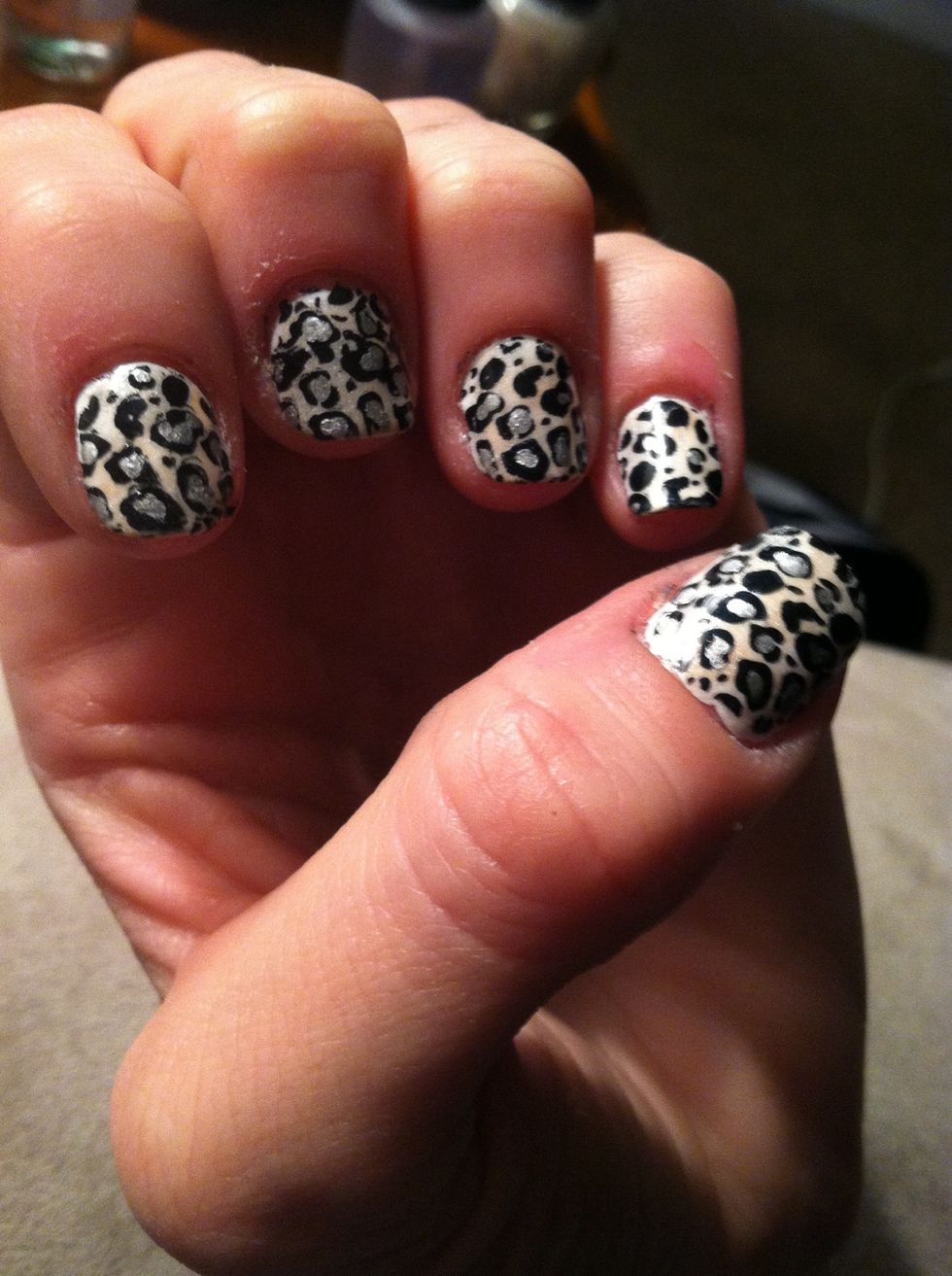 I added in some silver to highlight the spots using a dotting tool. (A toothpick will work just fine!)
Add a top coat and you're done!
Make sure to allow your nails to dry between steps! Any questions or if you'd like to know exact colors used, feel free to leave a comment! I hope you like it!
Base Coat
White Polish
Tan/Nude Polish
Gray Polish
MakeUp Sponge
Tweezers
Shimmer/Glitter Polish (optional)
Black Polish or Black Acrylic Paint
Toothpick, Nail Art Brush, Stamping Tools, Etc.
Silver Polish (optional)
Top Coat