If you have any questions, feel free to comment them in.
11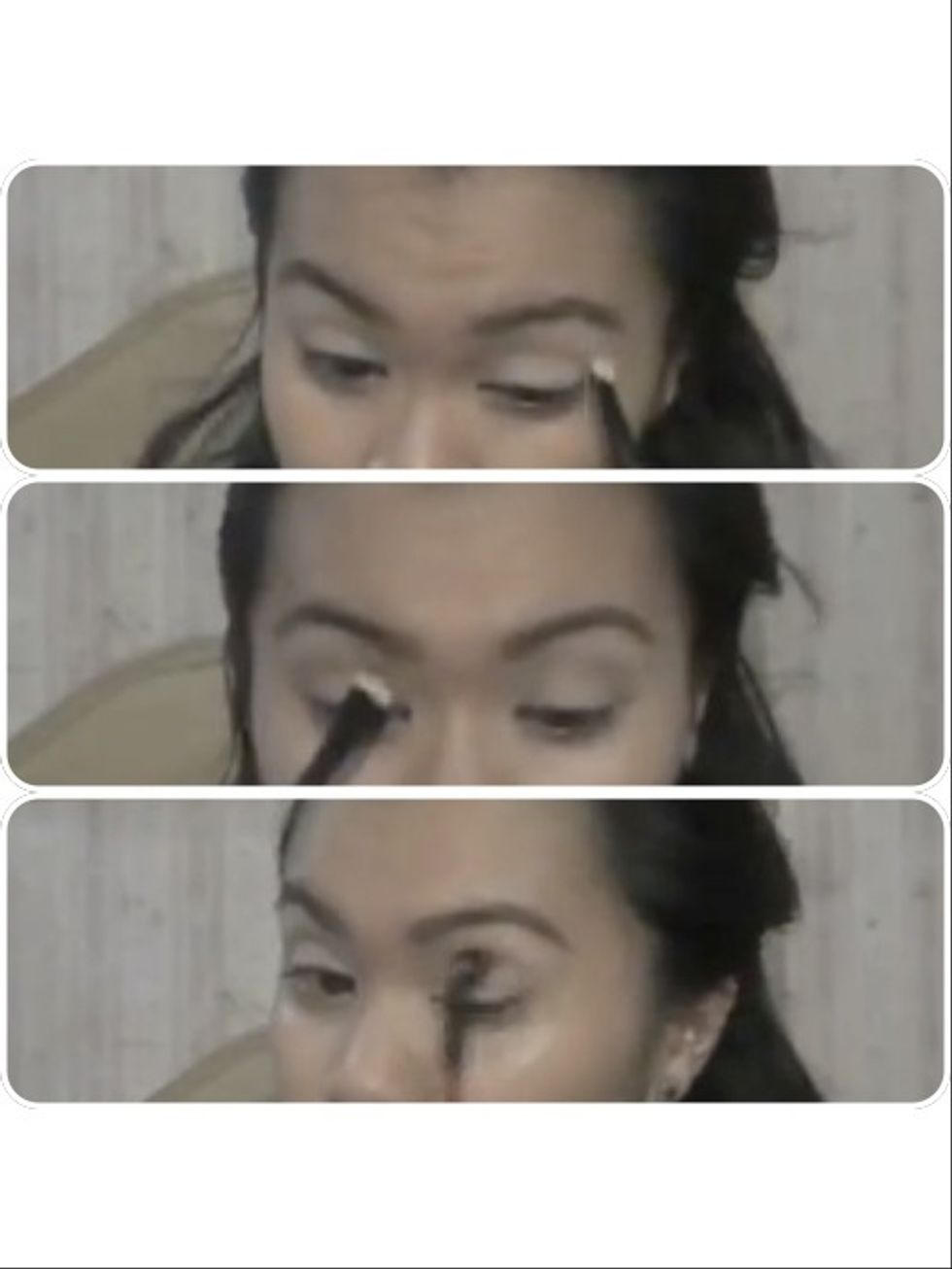 Apply white e/s all over lid up to the brow bone. Using a crease brush or (flat brush) run the mocha brown e/s along the crease line. Feather out w/a fluffy brush.
With a dark brown eye pencil, line the upper outer corner of your eyes. Smudge and push the pigments toward the inner corner with a smudge brush. Line lower waterline w/white eye pencil.
On a moisturized lips, Create an outline with a red lip pencil and fill it in after. Layer it off with your favorite Red lipstick.
To make the color pop and define my lips, I applied concealer around my lips' area with a small foundation brush. Curl lashes and apply mascara.
I used a corally toned blush but with this i leave it all up to you as it may vary according to your mood, style, and preference.
And we're done. Voila!
Eye shadow brush
Flat/smudge brush, either
Concealer/mini foundation brush, either
Fluffy brush
White e/s
Cool toned mocha brown e/s
Dark brown eye liner, can be in gel or cream
White eye liner
Eye lash curler
Mascara
Lip balm
Red lip liner
Red lipstick
Concealer
Pattieta Cruz
Ultimate girl. By profession, i am a fashion stylist and a beauty junkie by heart. Here to help you with fashion and beauty emergencies.