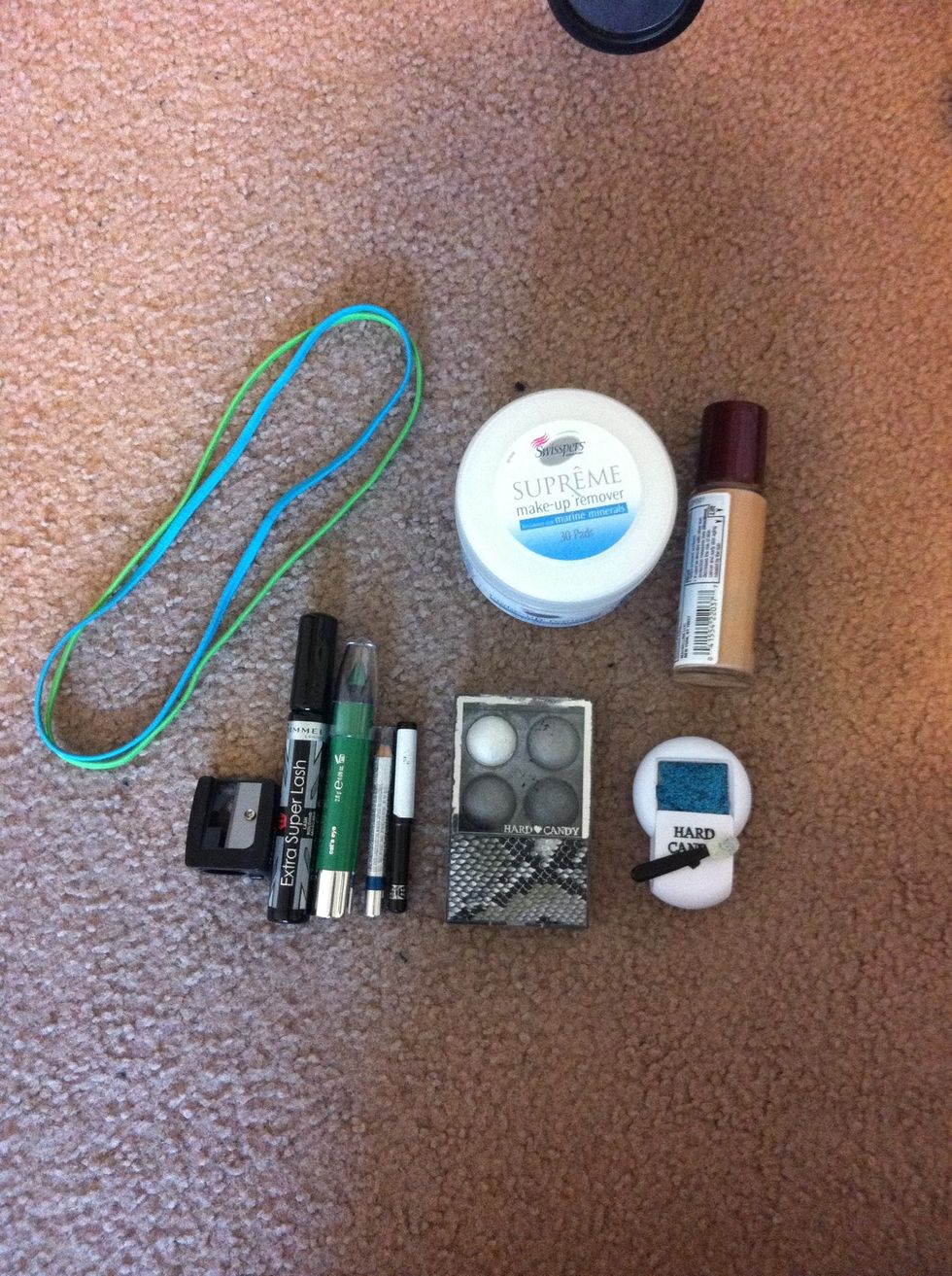 Here's what I'm using. Blue and green makeup are very important, and really all you need to fit the Seahawks look! But I have a little extra for some more fun. ;)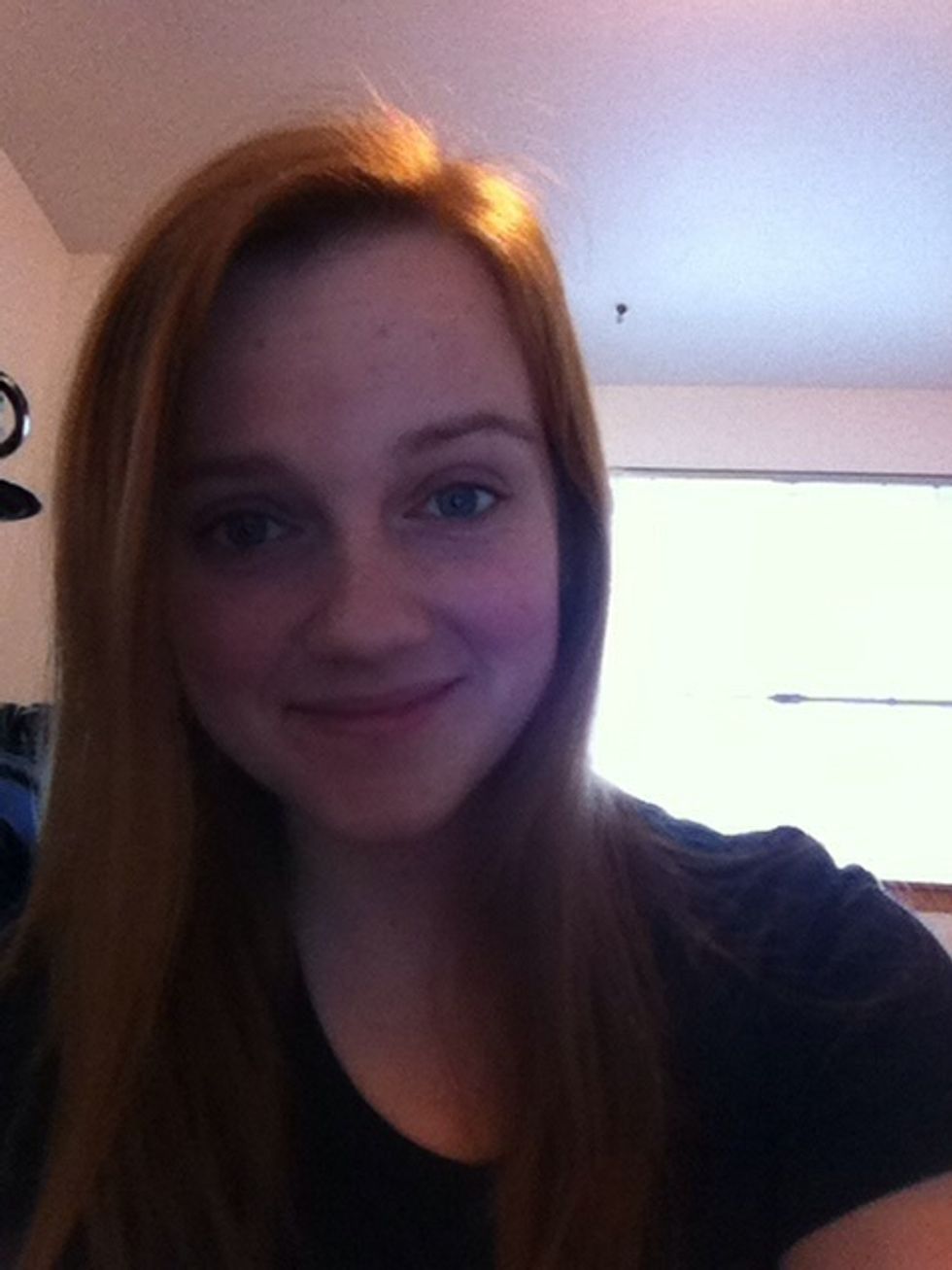 First, make sure you've removed any makeup that's already on your face. It feels nice sometimes to not have so much gunk on!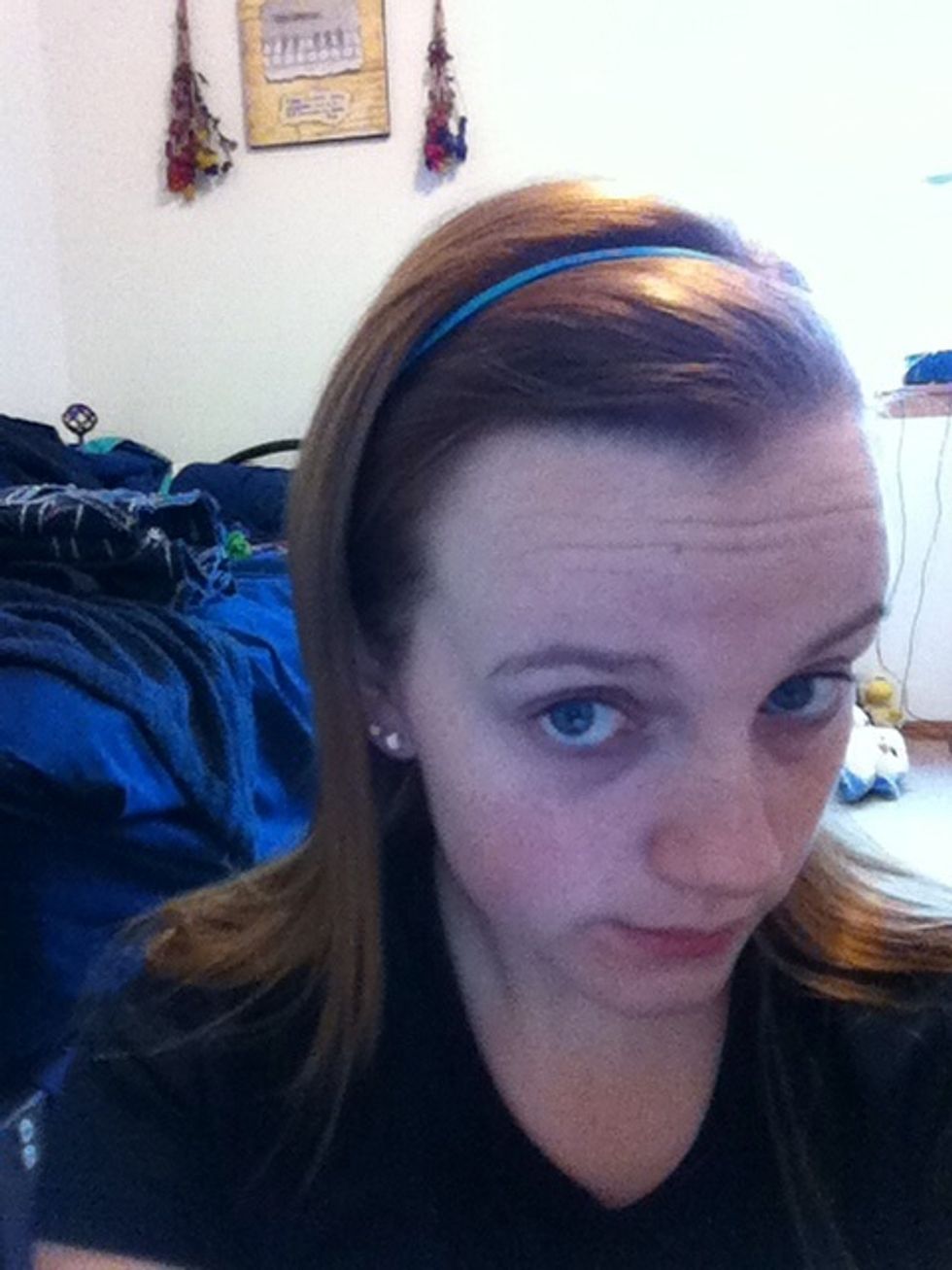 Use a headband to pull your hair back from your face, making sure to get all loose strands.
Step 1 of the makeup process: Apply foundation. I don't normally use this stuff, but it helps the rest of my makeup to stick, so I might as well! Now to blend it all!
You can use whatever else you want for your skin in between the last step and the next one. I'm not using anything else at this point, so when you're ready you can join me at the eyes!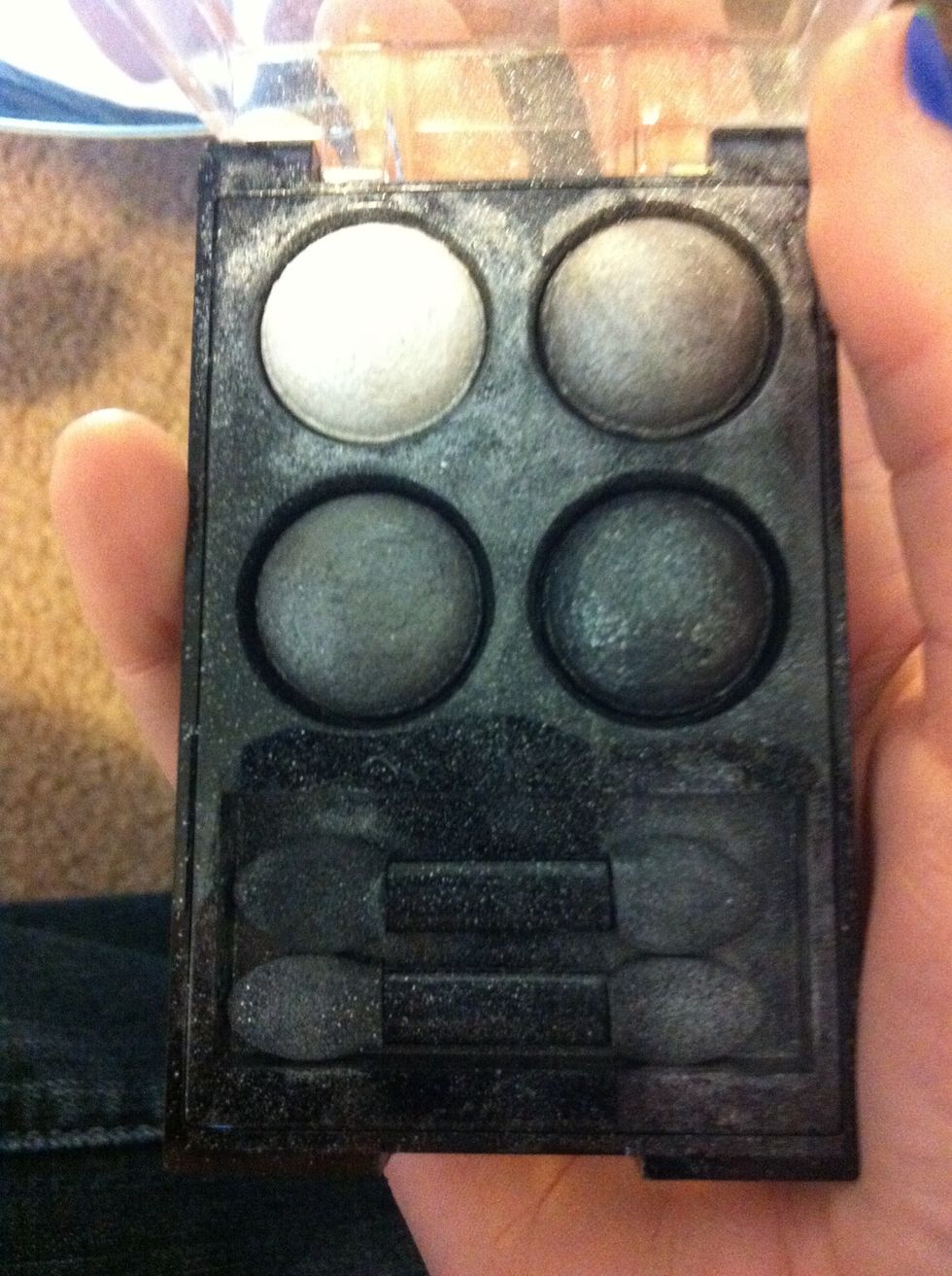 I'm going to start with the white as my base eyeshadow.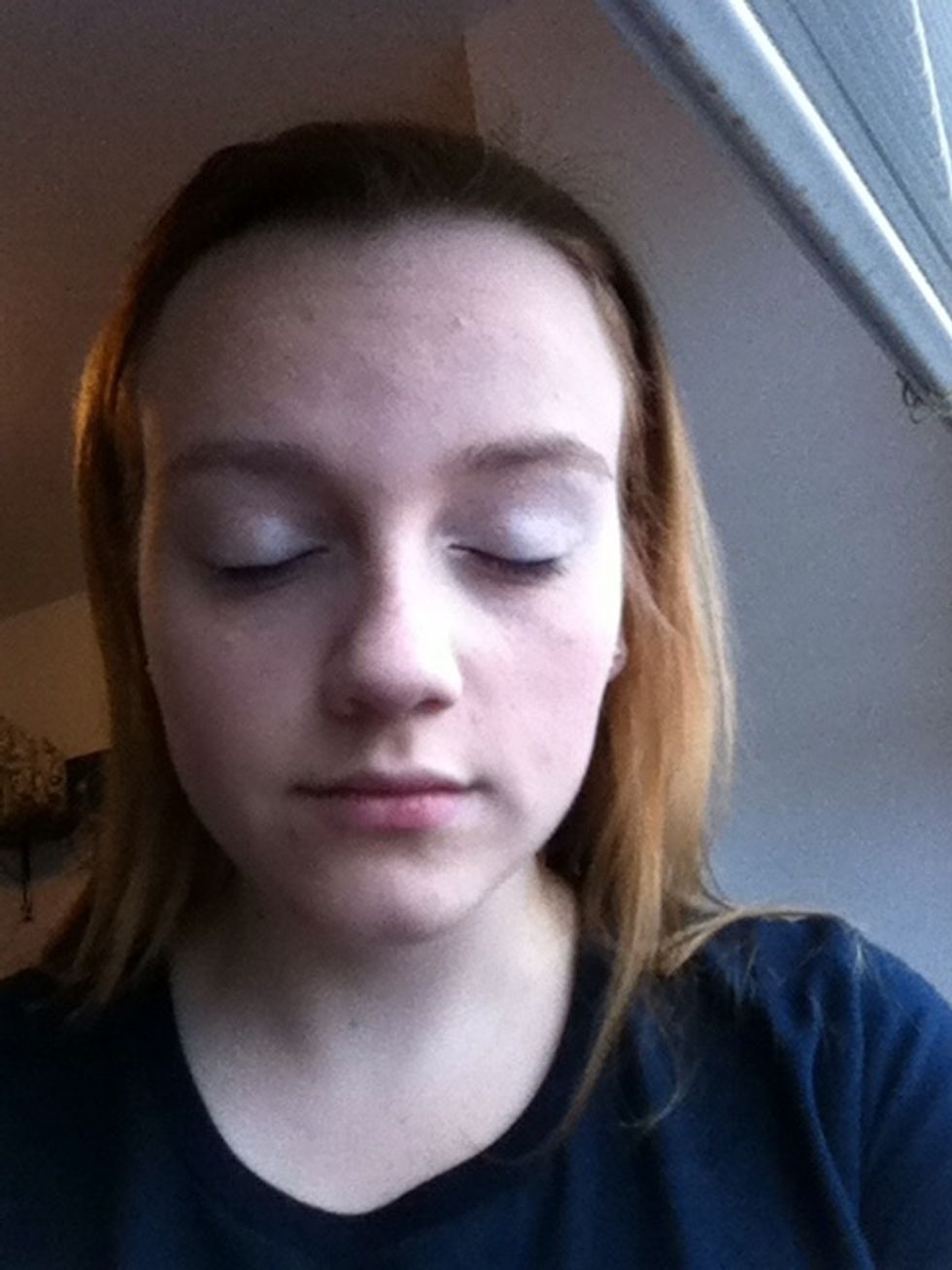 It's pretty light, but that's what I want. It's very sparkly, however, even though you can't tell in this picture.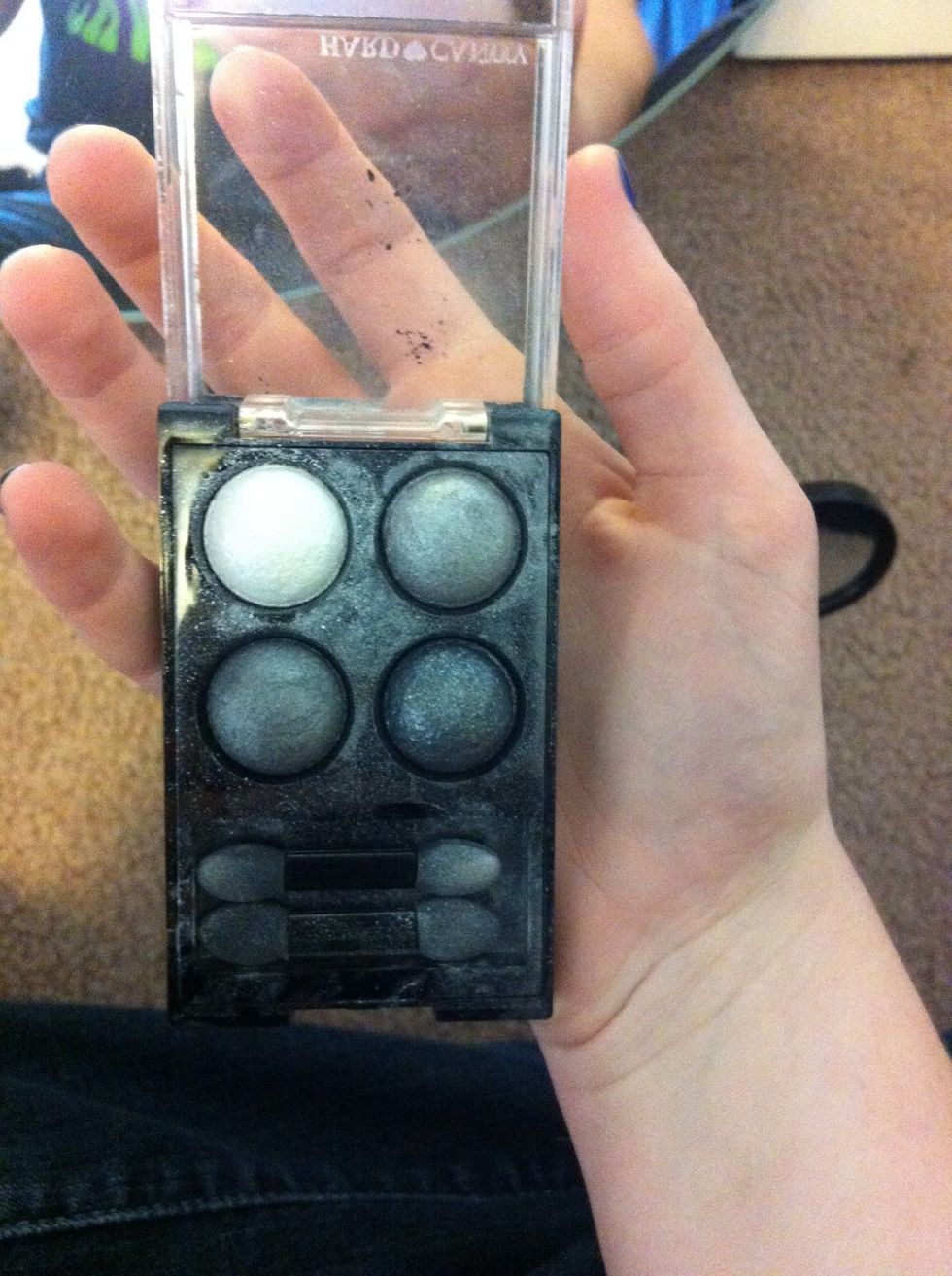 Now I'm gonna use the silver right next to the white. It's a very metallic color, and also very sparkly! I'm placing this on the inner half of my eyelid.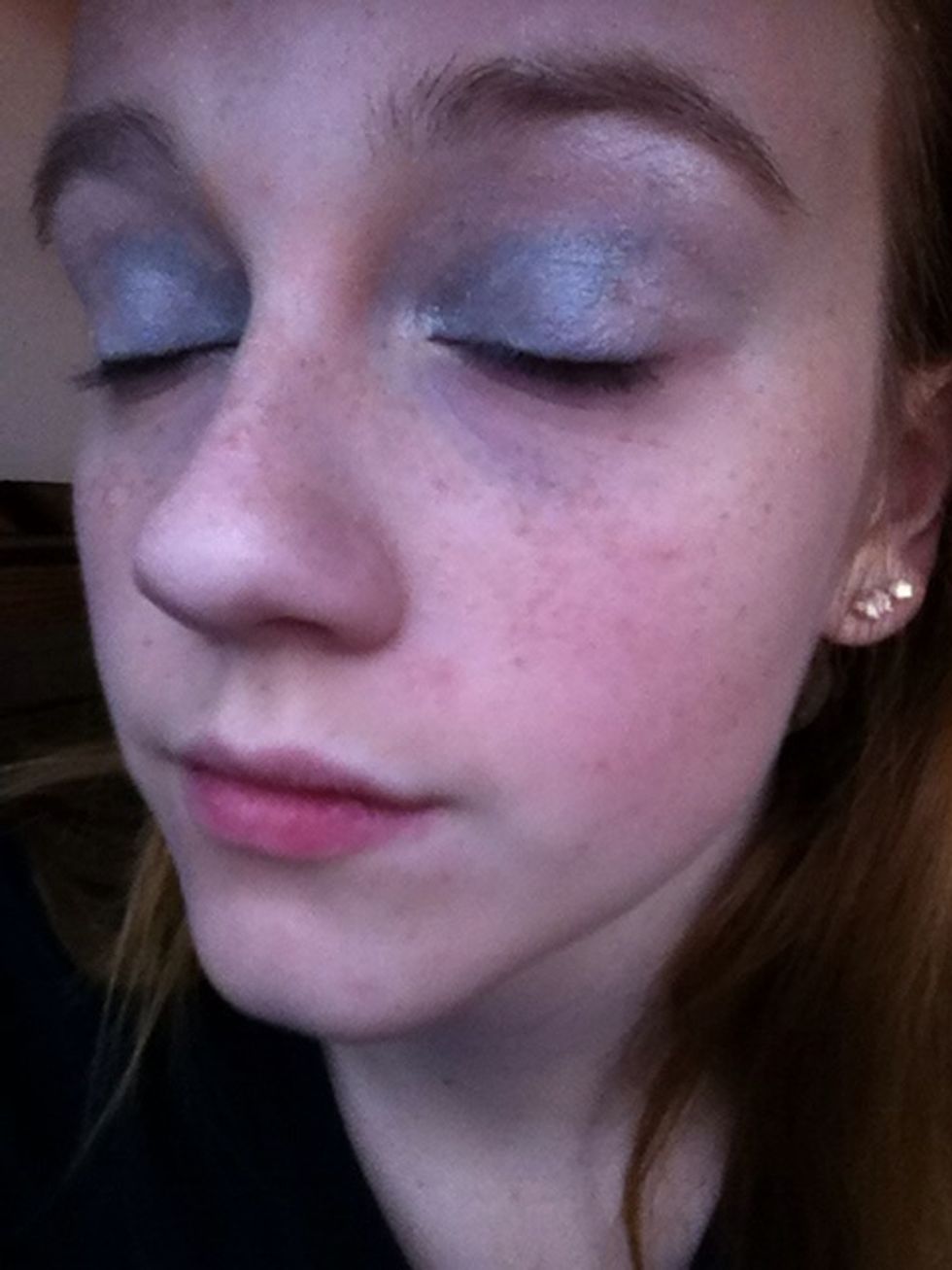 Tada! Ok, now onto the blue! I'm using a glitter/gel eyeshadow from Hard Candy. We'll start with the eyelid. Fill in the spot next to the silver on your outer lid, and blend.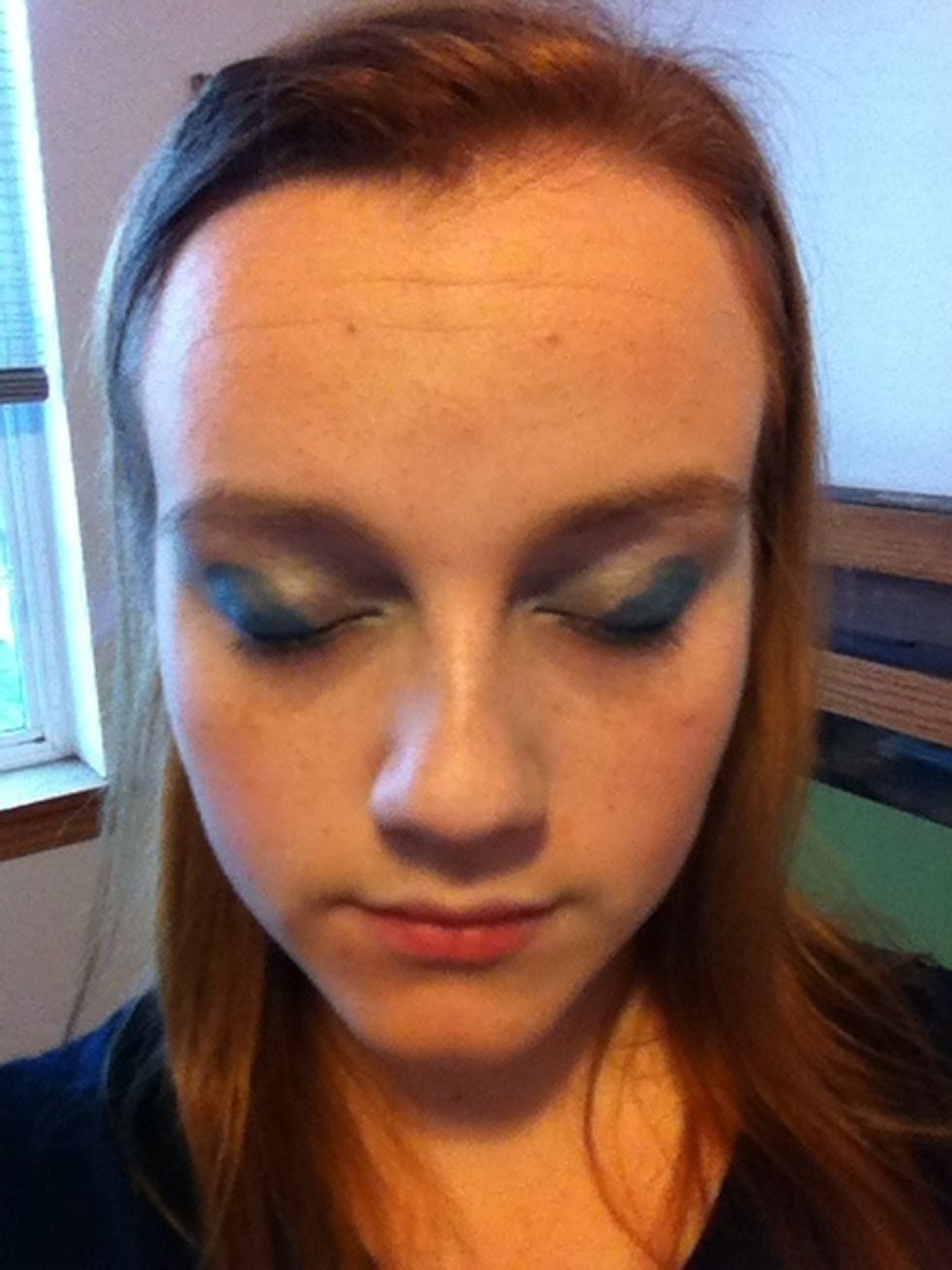 There's the blue! Kinda scary-looking in this picture... Oh well! I'll try to get a shot of the finished work in a spot with better lighting. Okay, now use some matching blue eyeliner!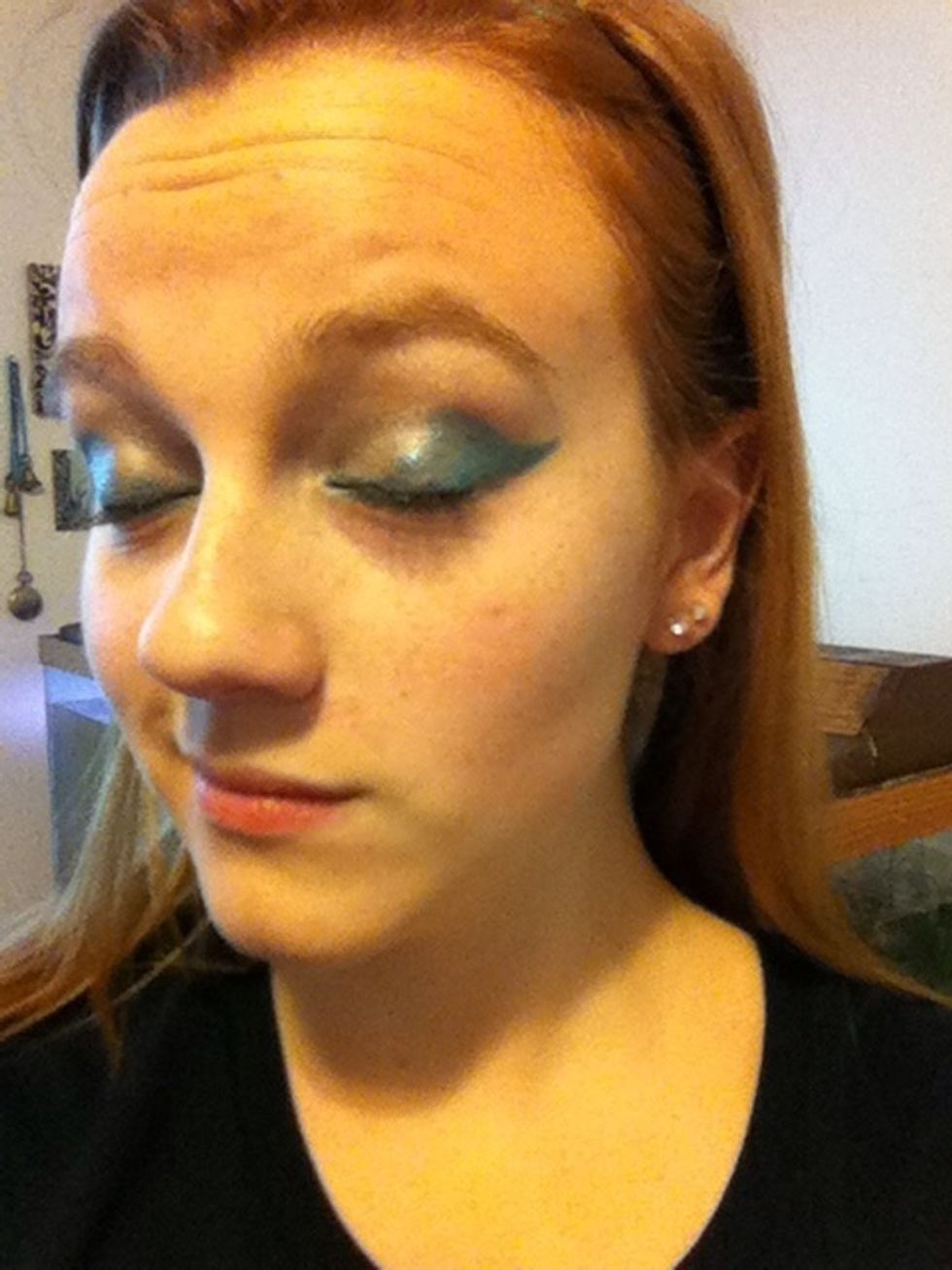 Got me some Hawks wings now! Okay, now some green!! I'm going to put a little green eyeliner in to add some new color.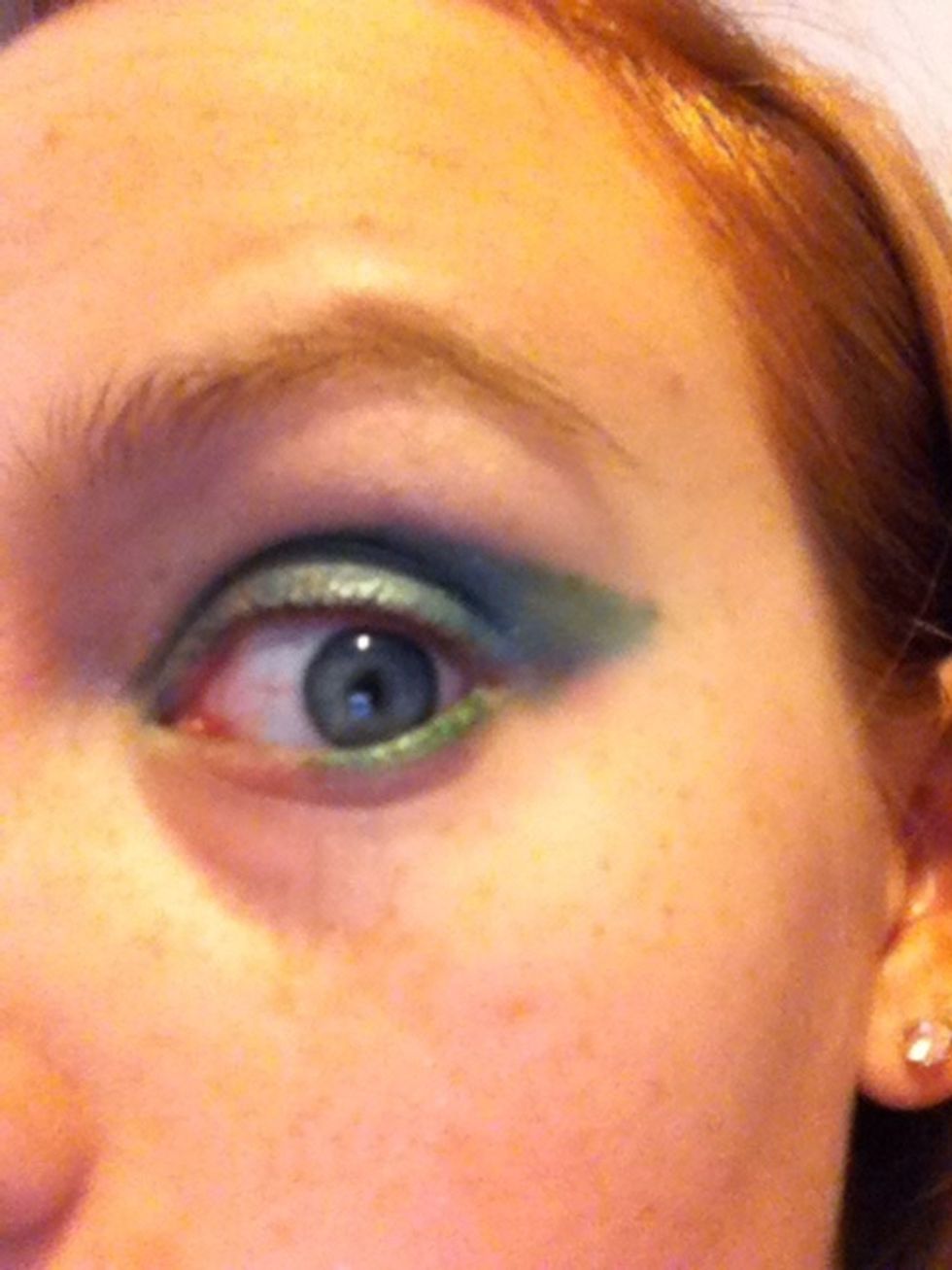 A little under the eyes and over, but you can't see the top green. Oh well! Now I'm going to add a little black liner to make it all look a little more solid.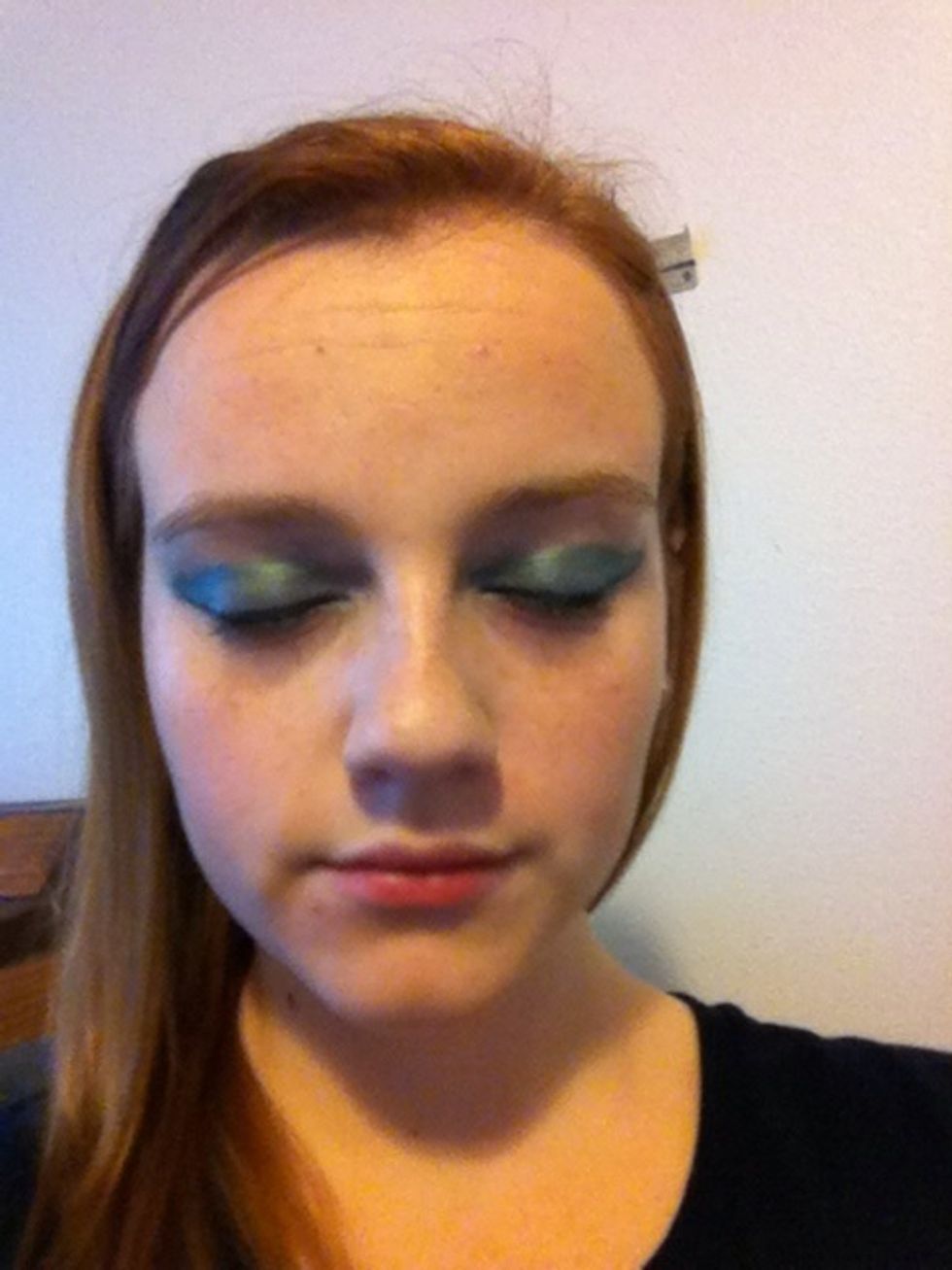 Okay, now some mascara!!
After mascara, some touch ups, and a little more fun, I came up with the following look that says Seahawks fan in one glance!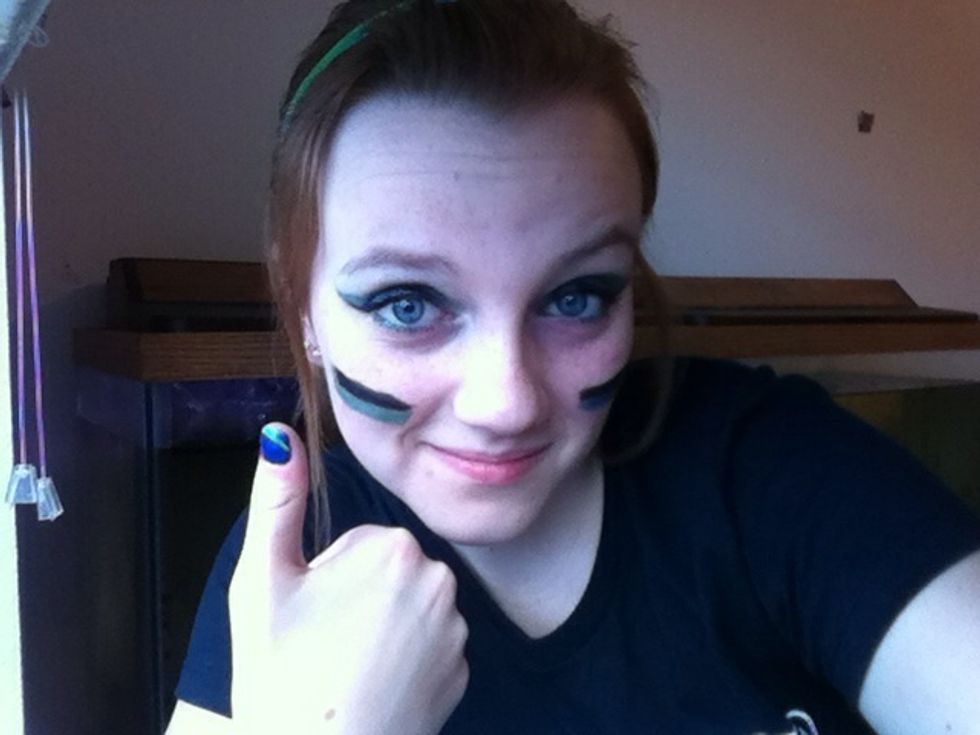 Go Hawks!!!
The creator of this guide has not included tools