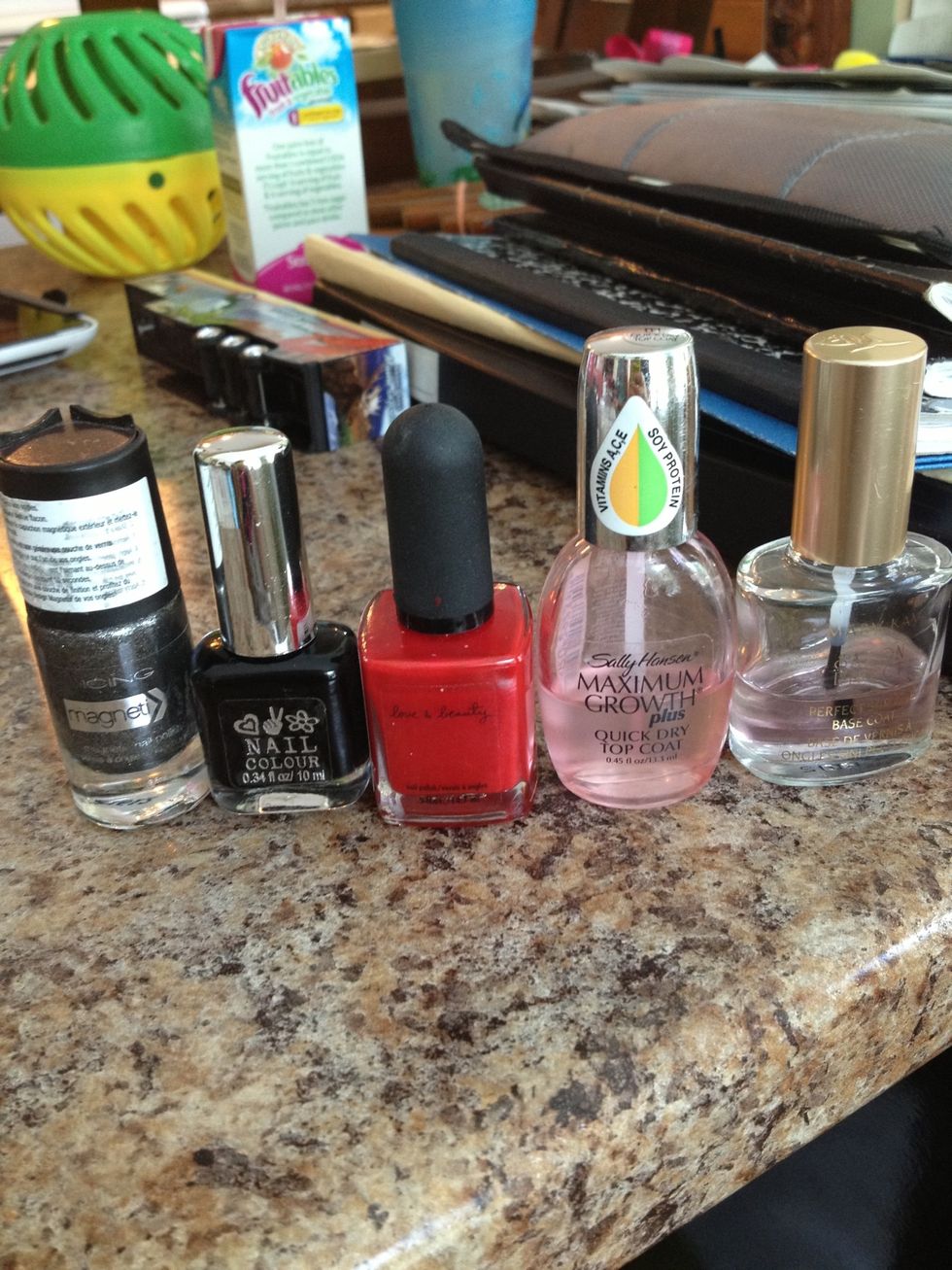 Nail polish colors (left to right): Grey, black, red, top coat, base coat.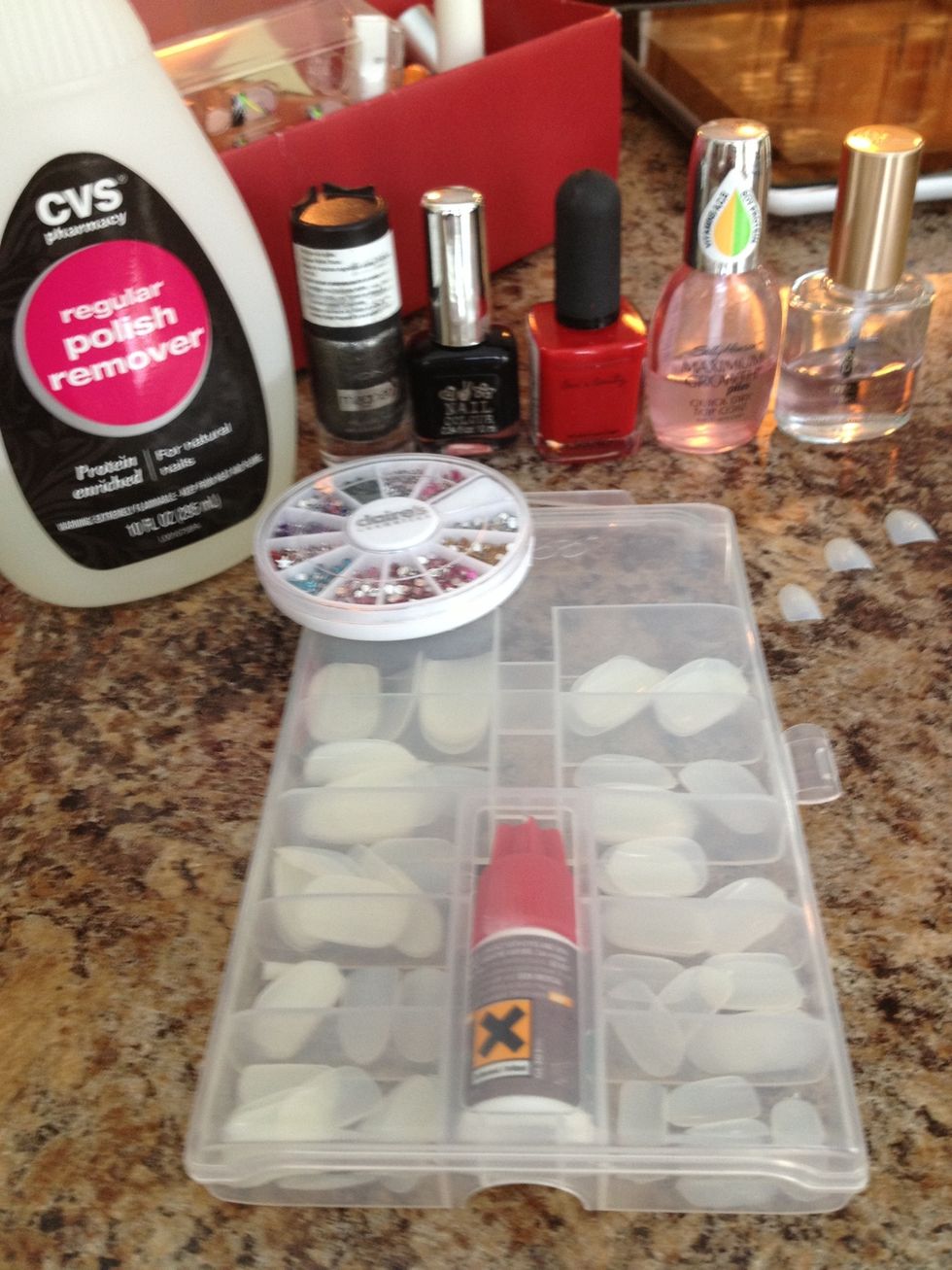 Supplies. I got the plain fake nails at a CVS, but I think you can get it at any pharmacy.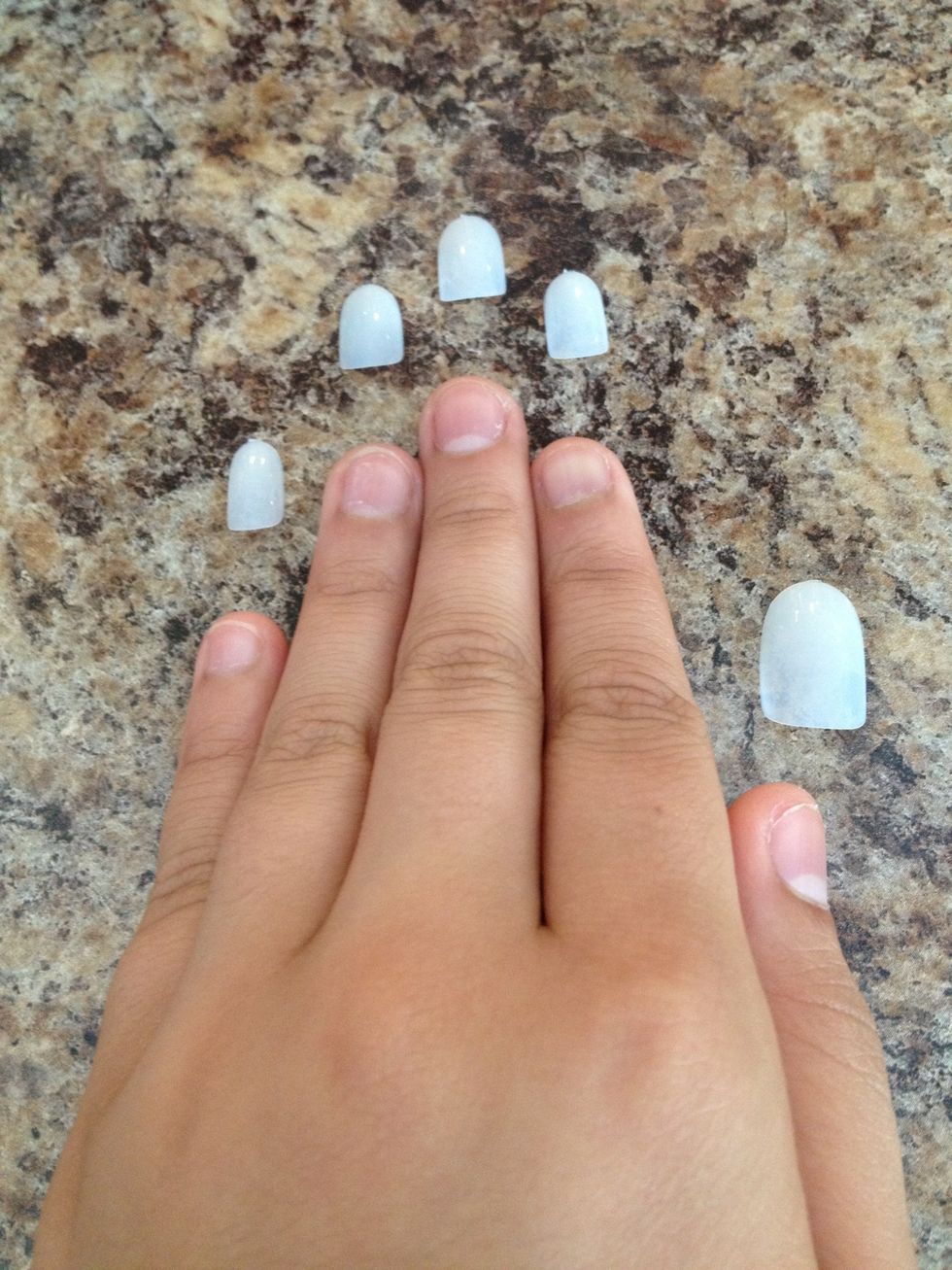 I measured which nails fit which, and I put them in order to remember.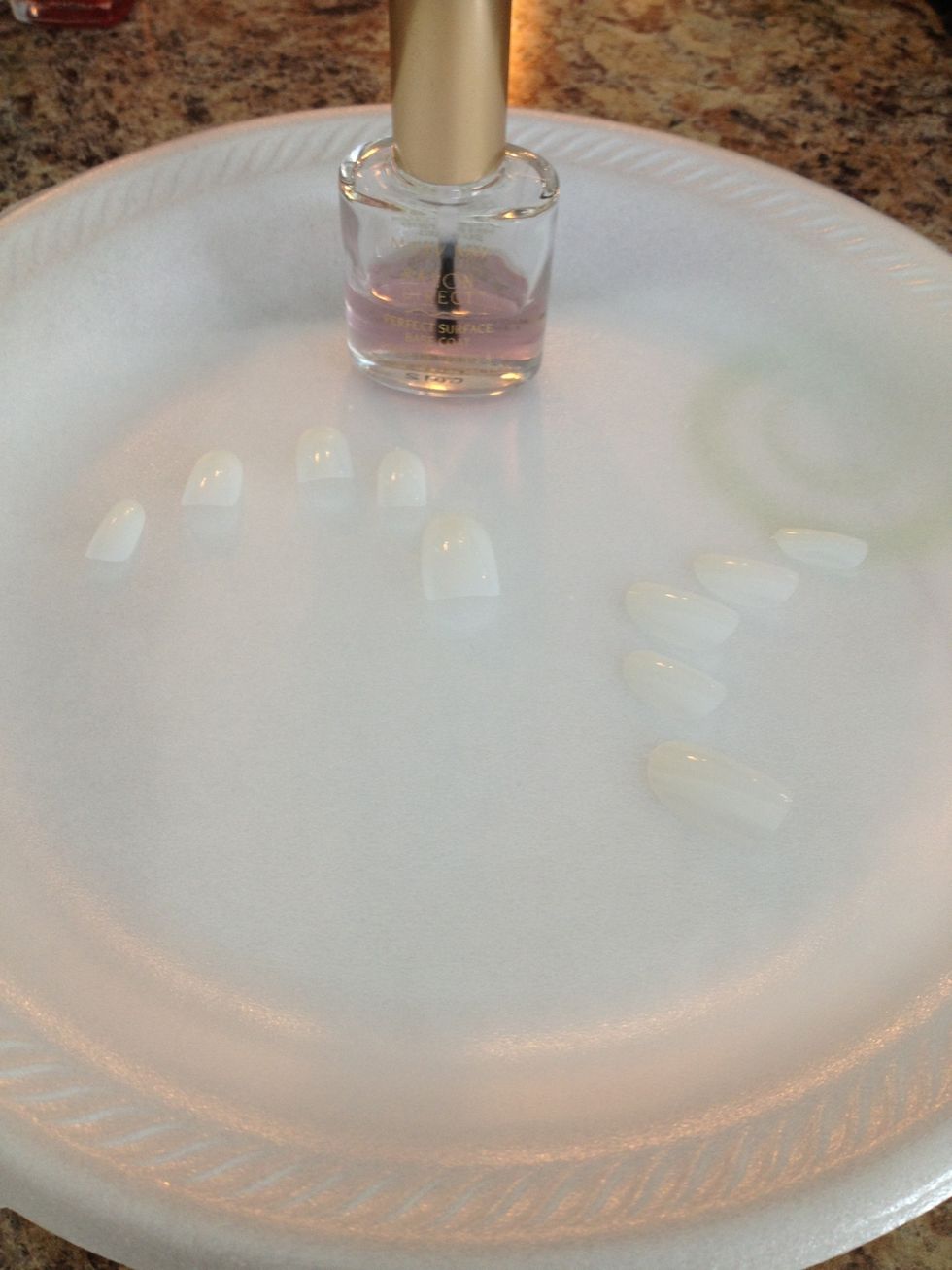 Apply base coat to each nail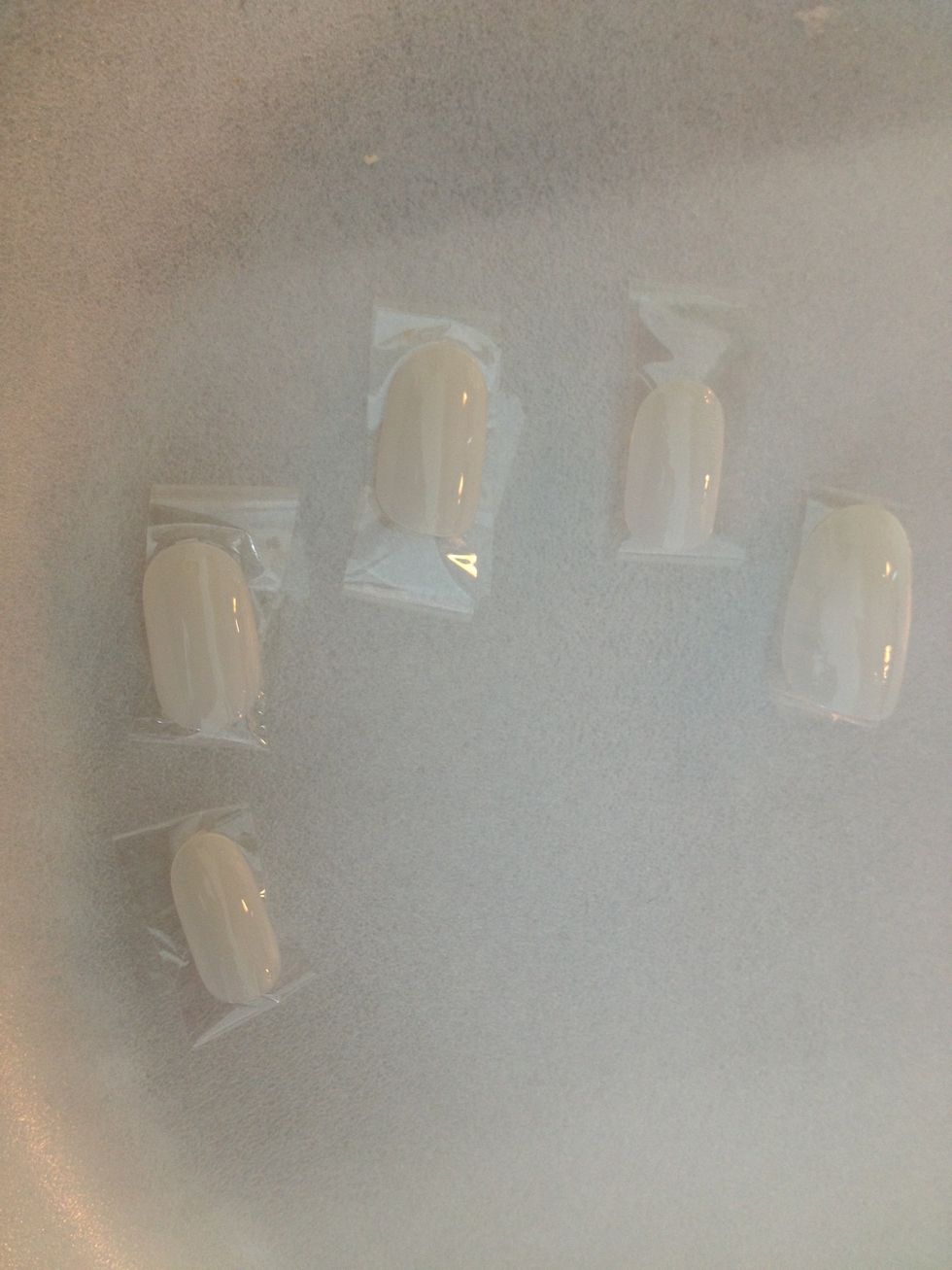 I added tape to keep the nails in place.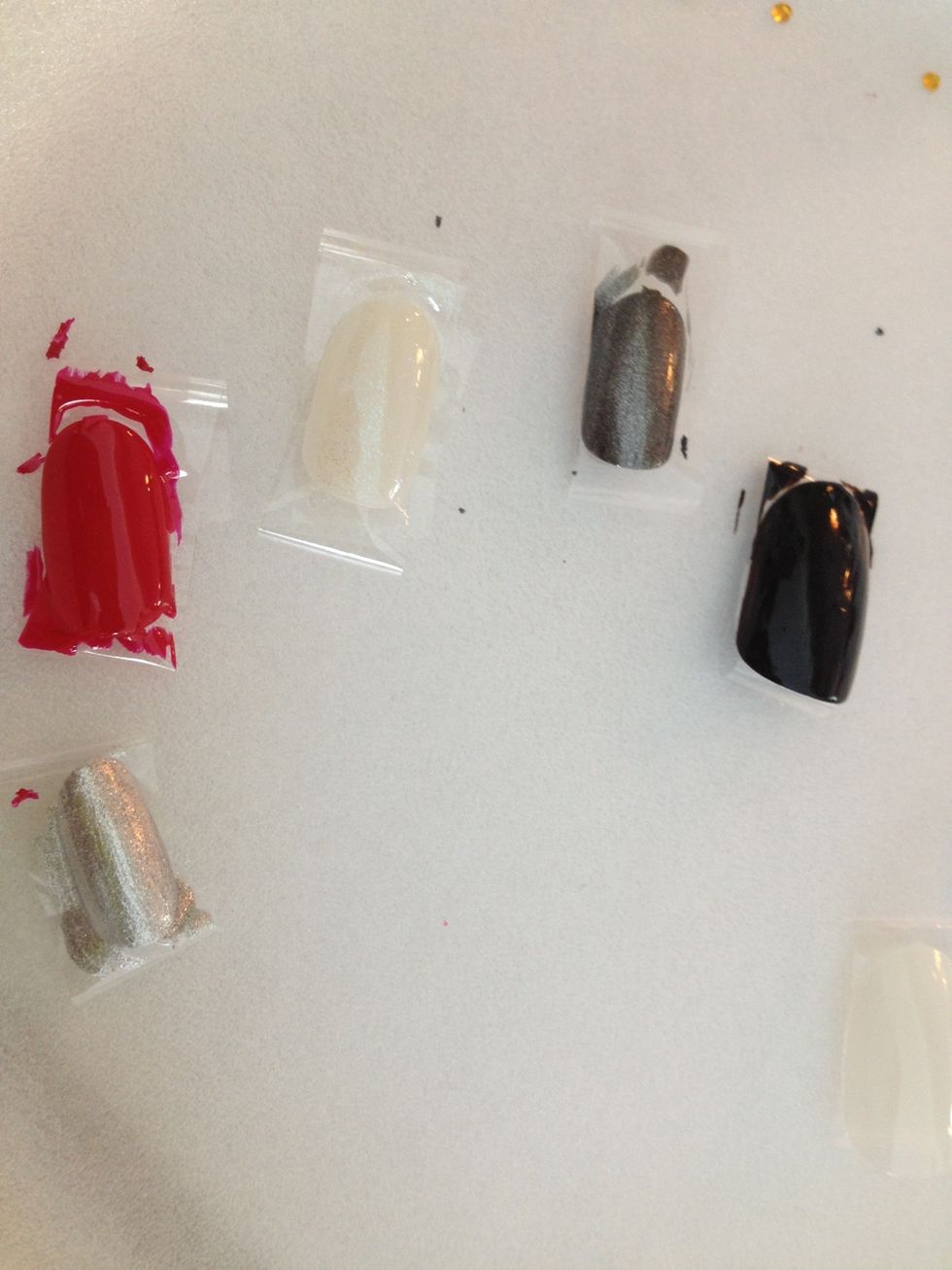 For the middle finger I used a sparkly white. And for the pinky finger I used a sparkly silver.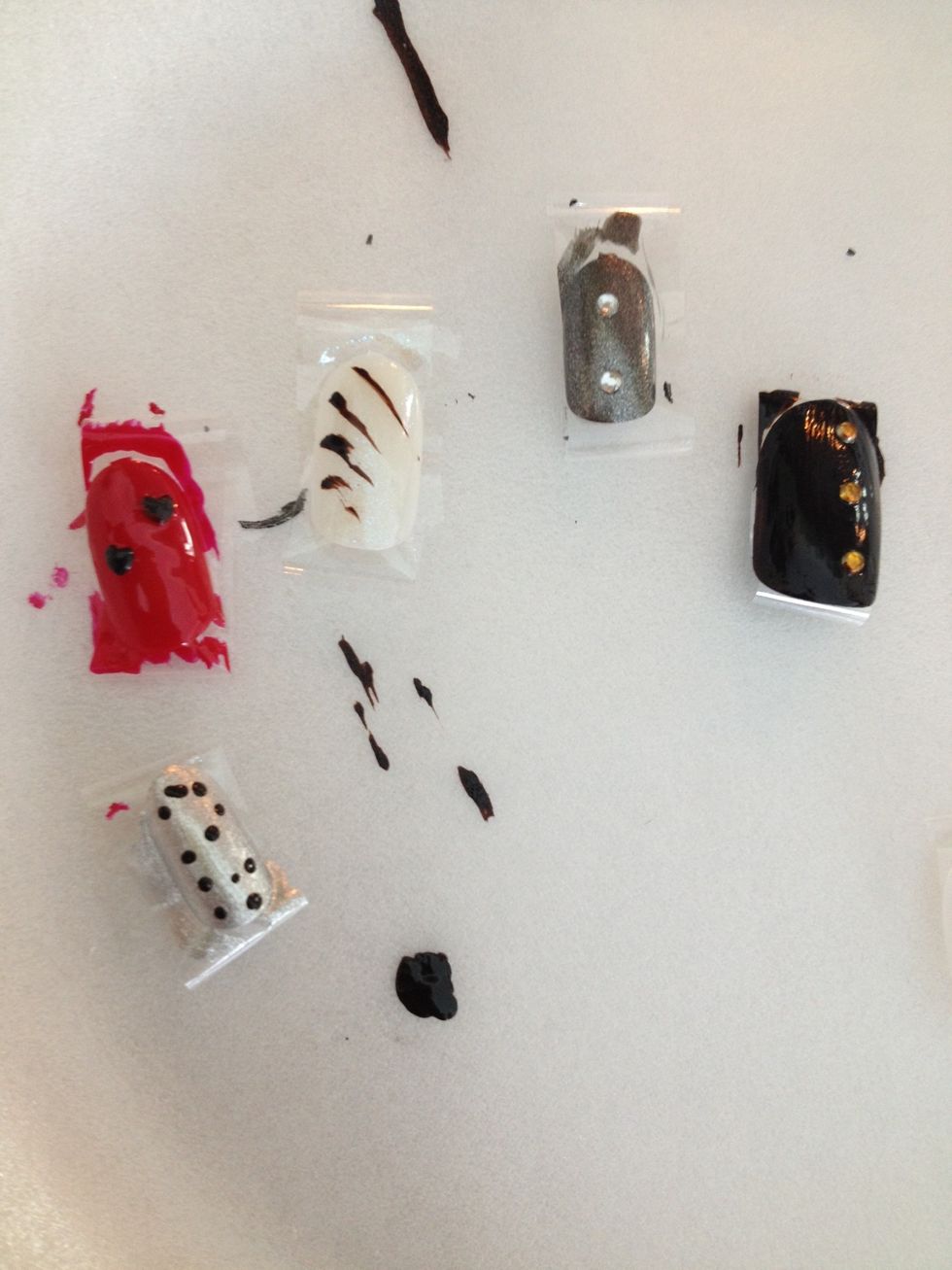 Add any design you want.
Then when your top coat dries you can wear them and enjoy! I hoped this helped you. Thanks for watching!
I will update my guide and show you what they look like actually on my nails. 😉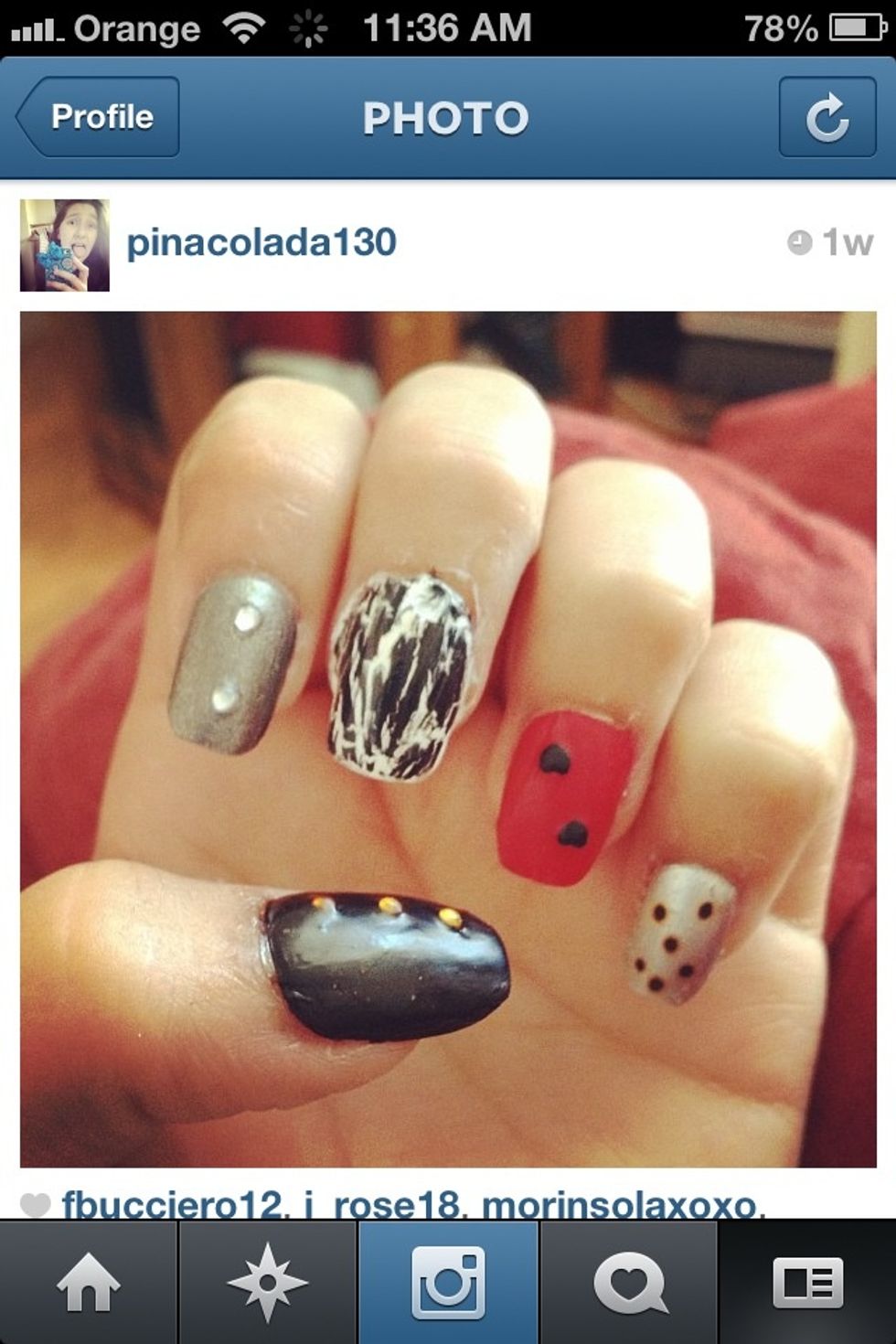 I had to change my middle finger to crackle because I lost my nail.
Nail polish
Plain fake nails
Nail sequence/gems
Nail polish remover