This look is achieved by setting the hair with pin curl clips and then combing out and shaping the hair into a low swept side bun.
5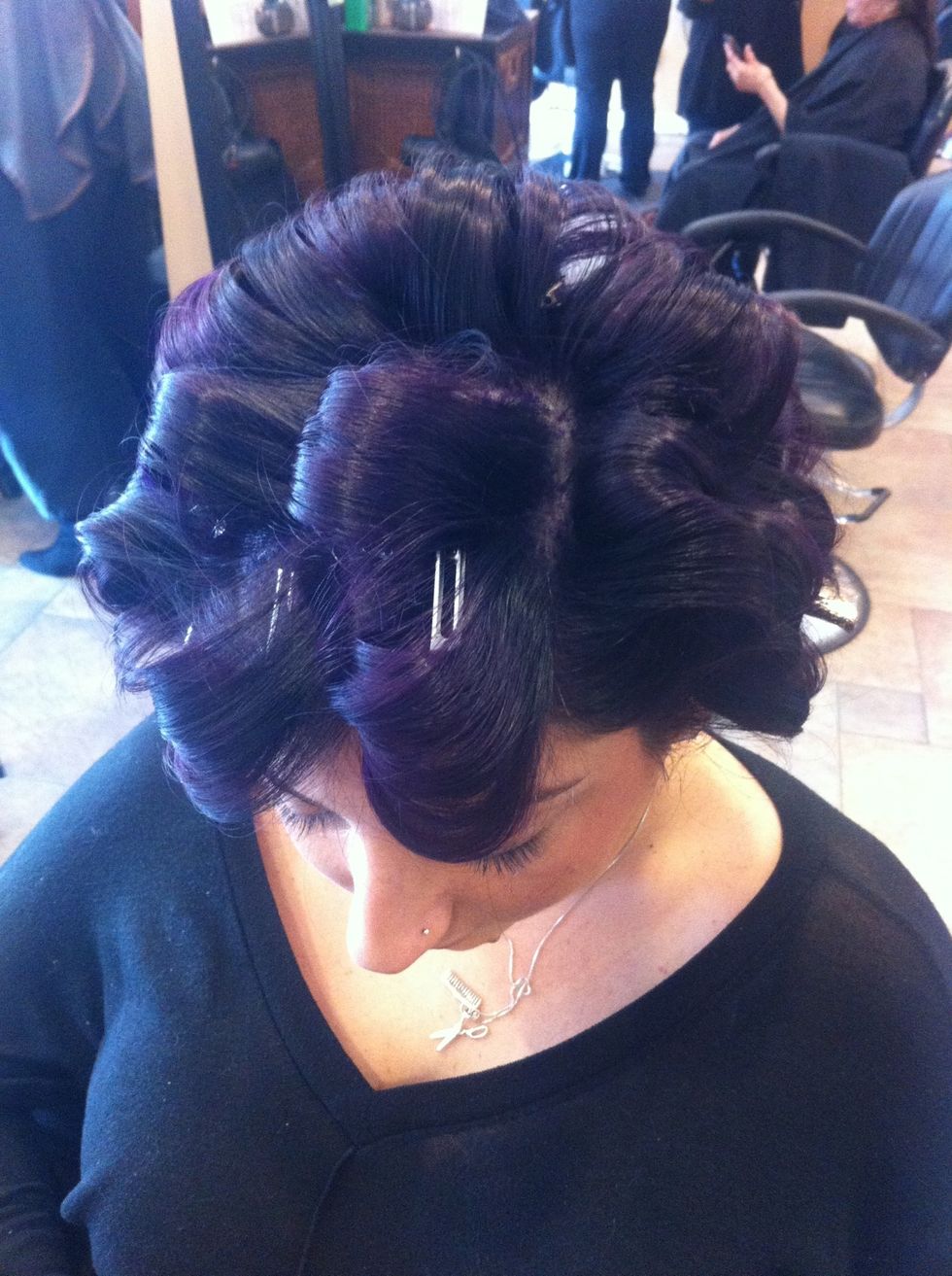 Set hair using a curling iron from a deep side part down the head in a horizontal fashion..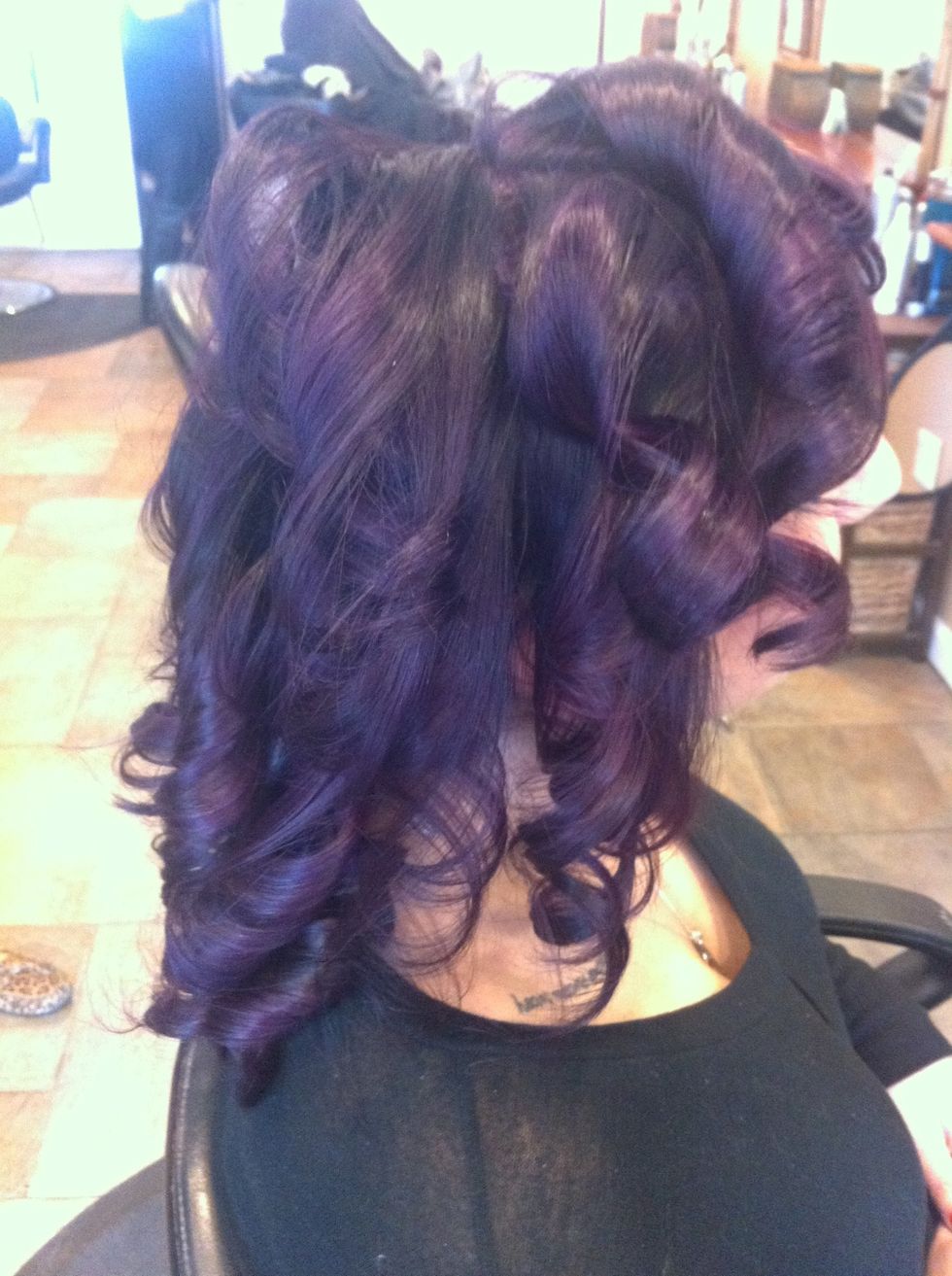 Remove pin curl clips once the set has cooled..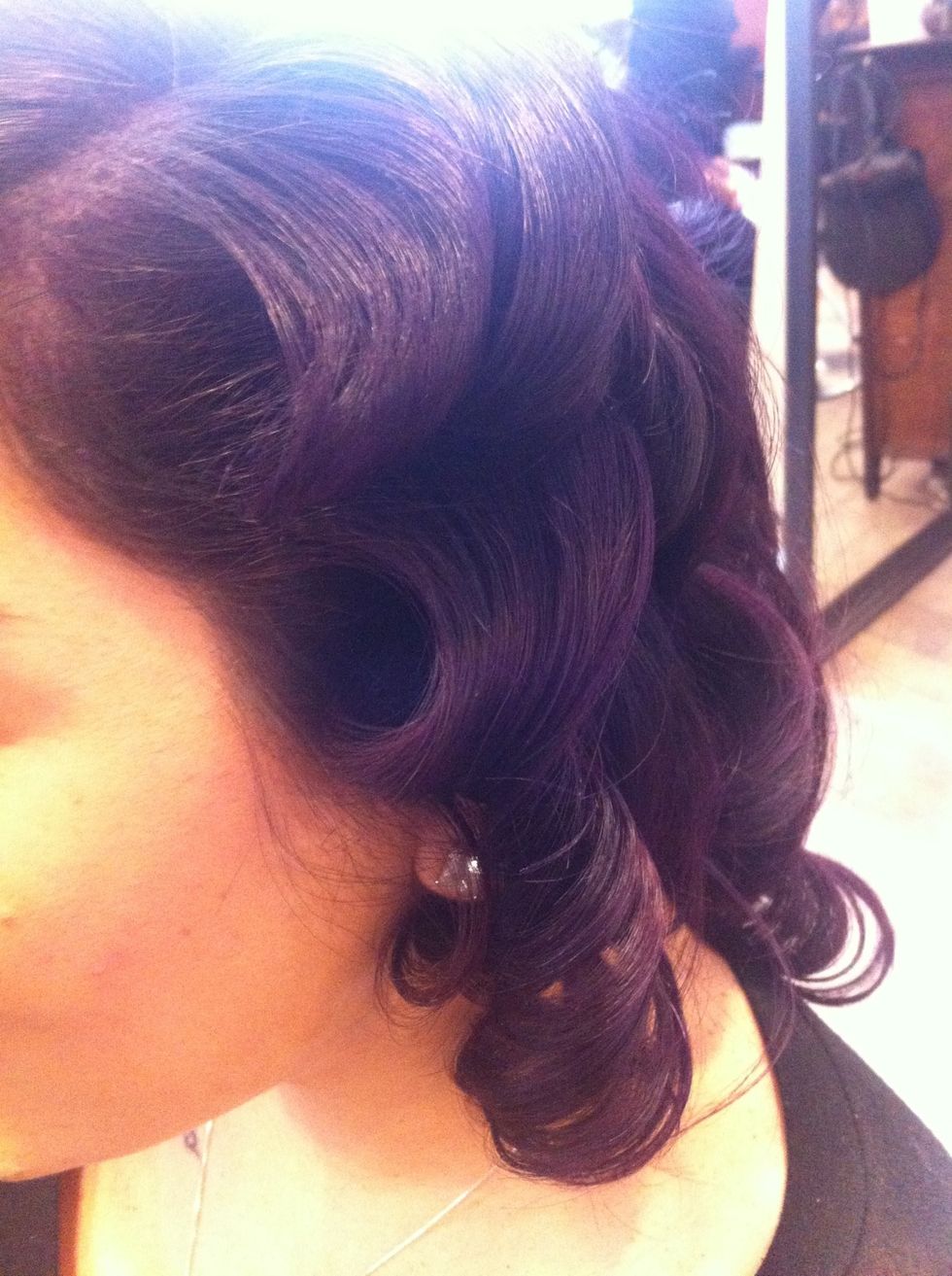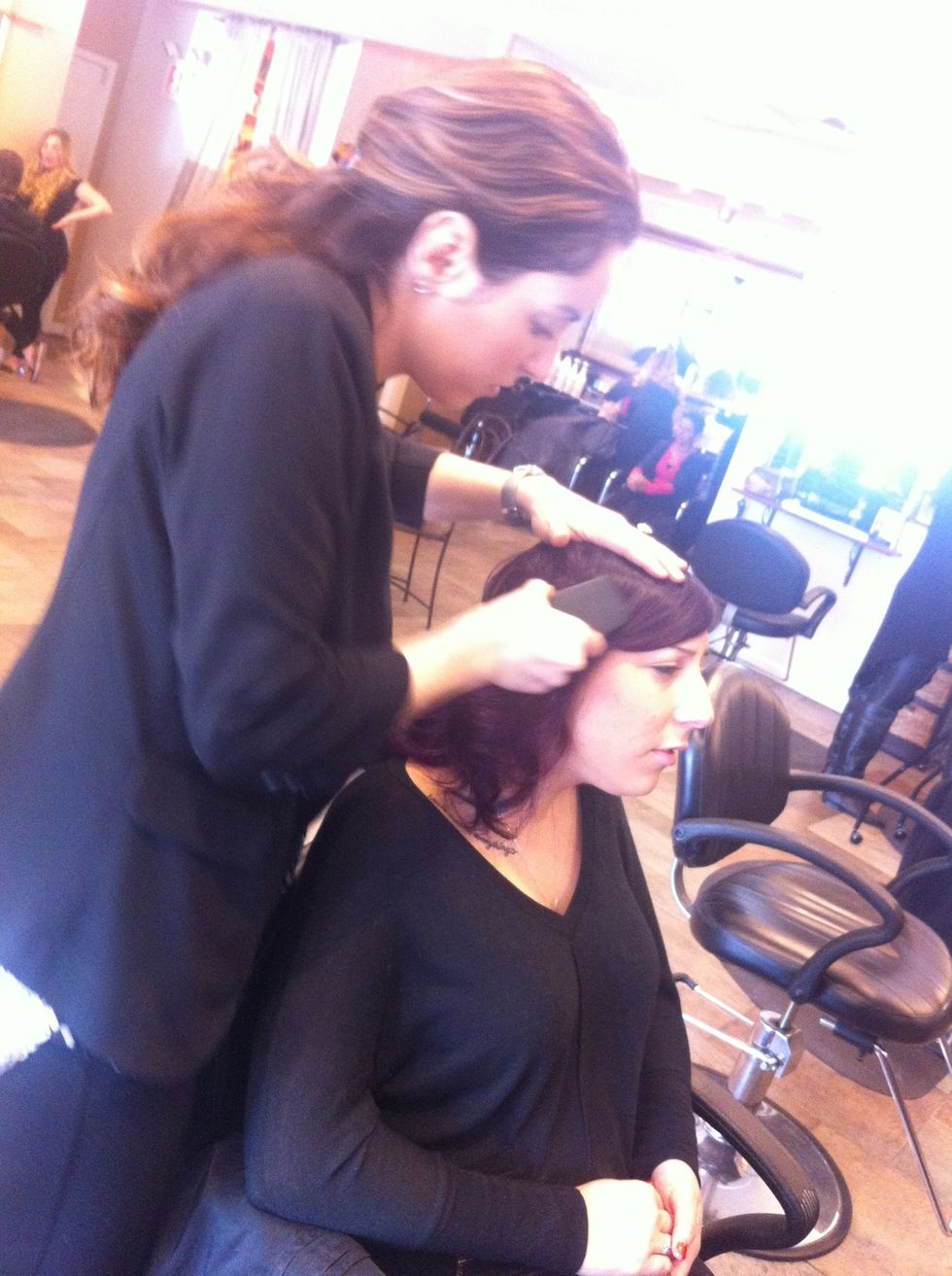 Comb set out while at the same time shaping the front into finger wave like pattern...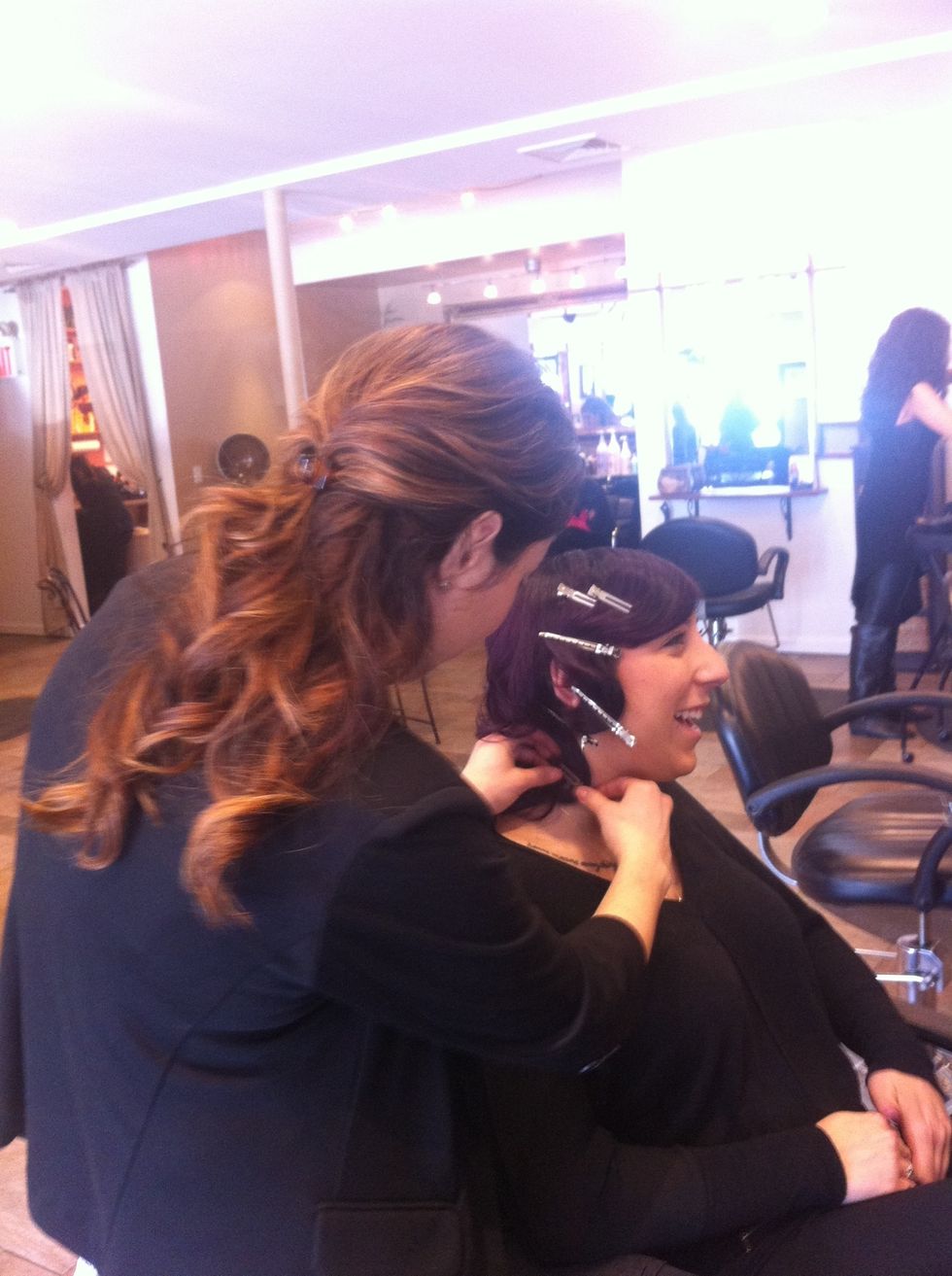 Set wave pattern in place with pin curl or duck bill clips (insert the clips into the ridges of the hair)..repeat this step on the opposite side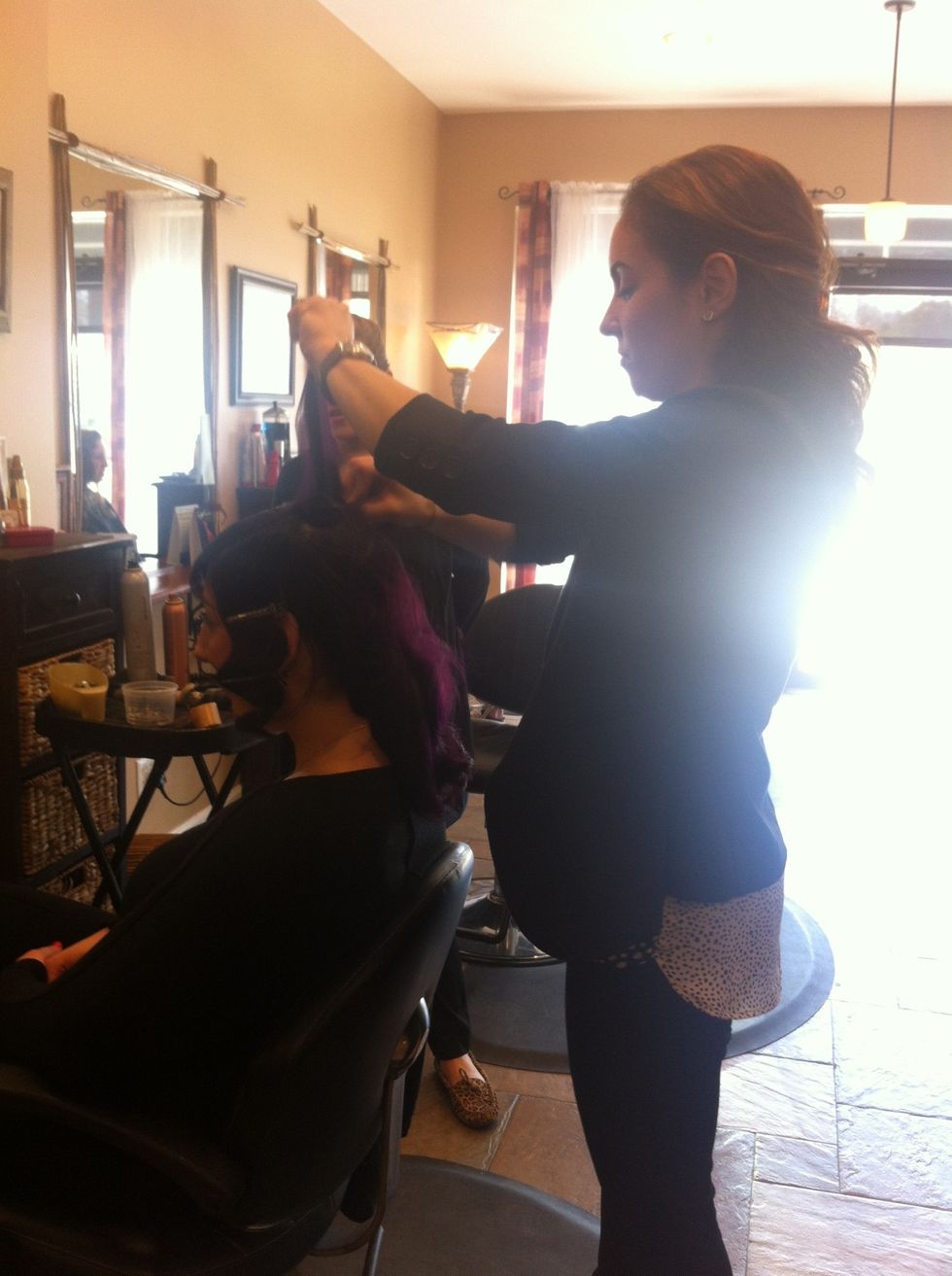 Back comb hair in the crown area to give lift ..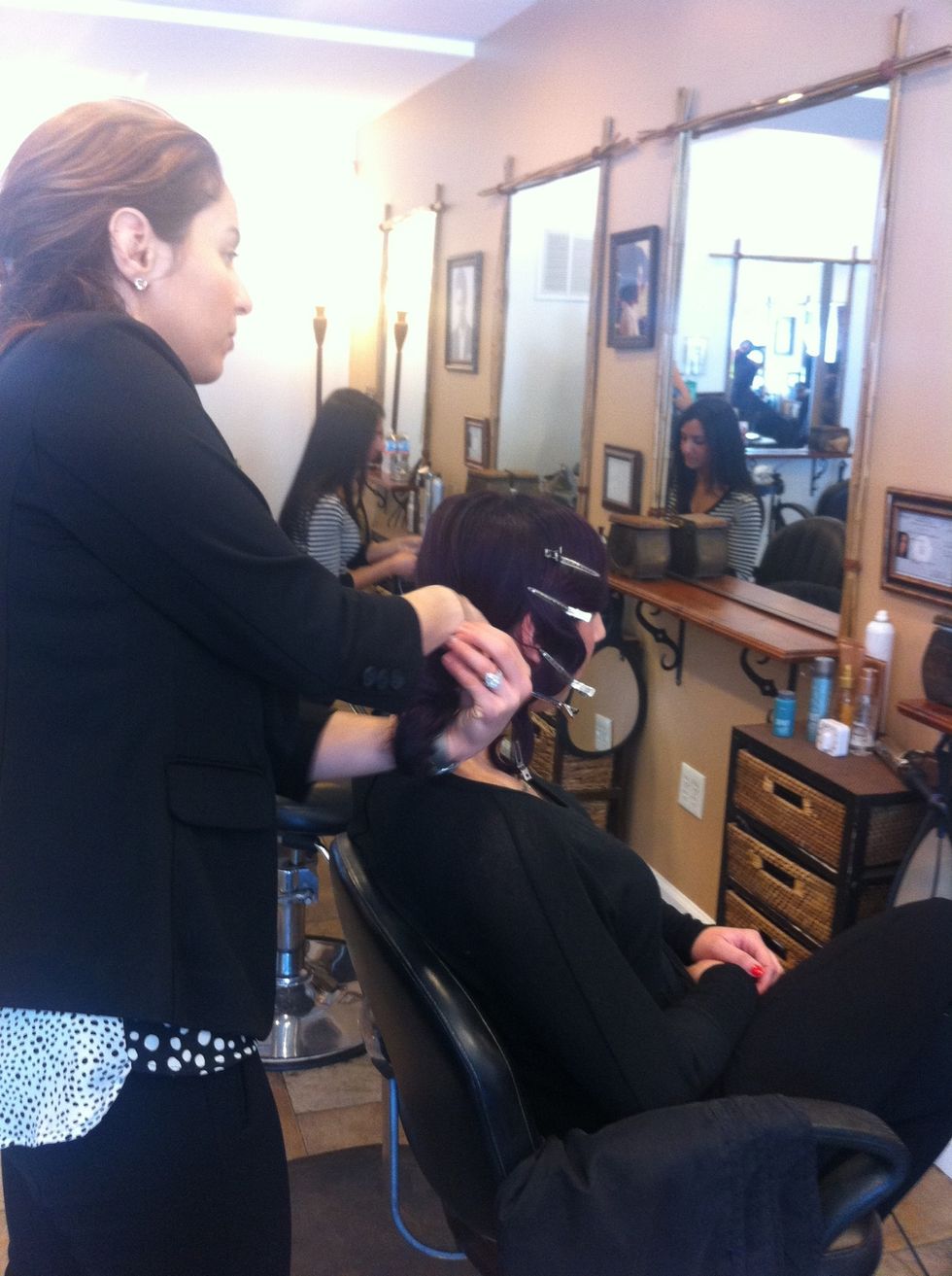 Comb lightly over teased hair and create a low-pony on the desired side of the head..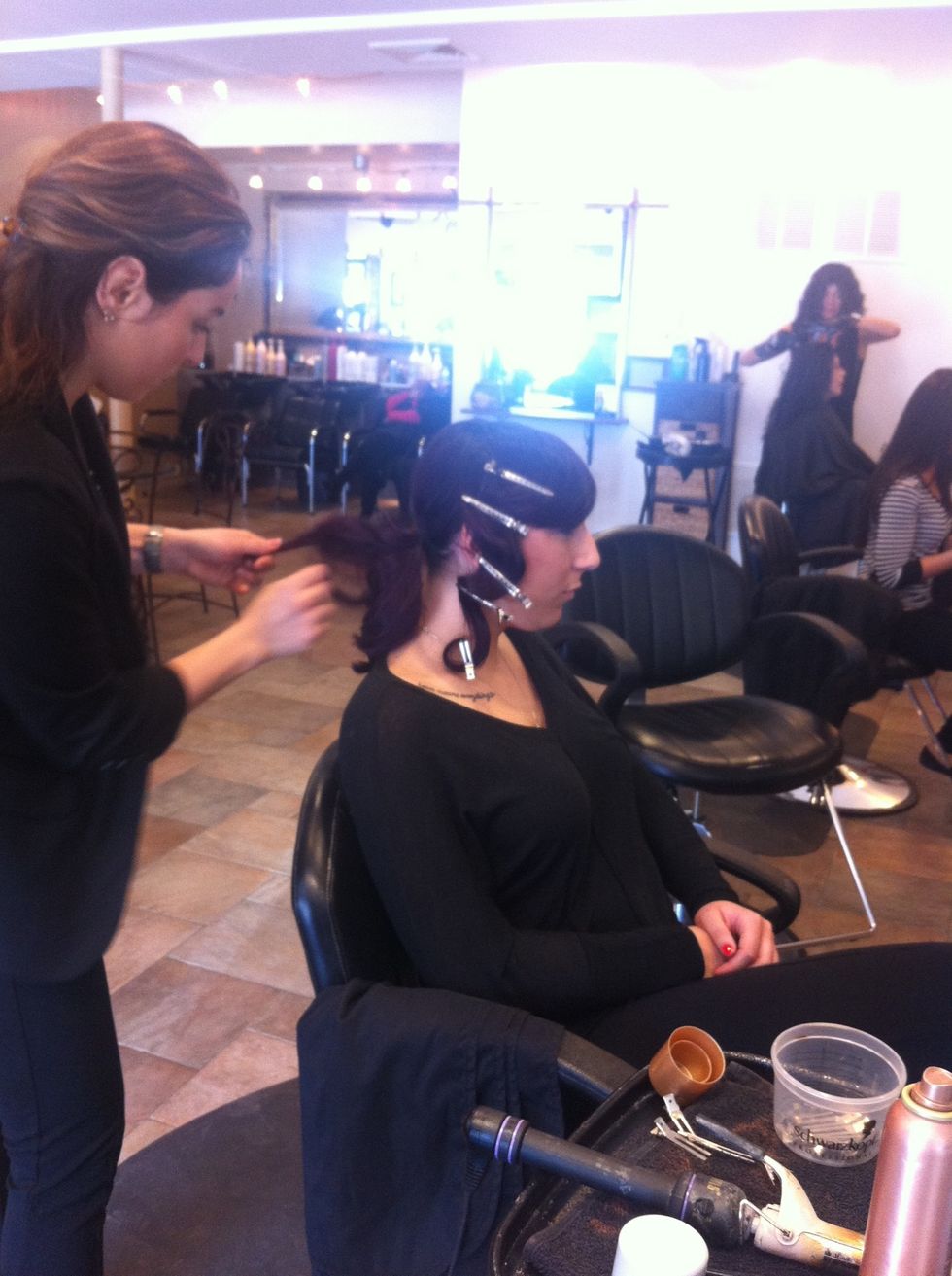 Back comb hair in pony..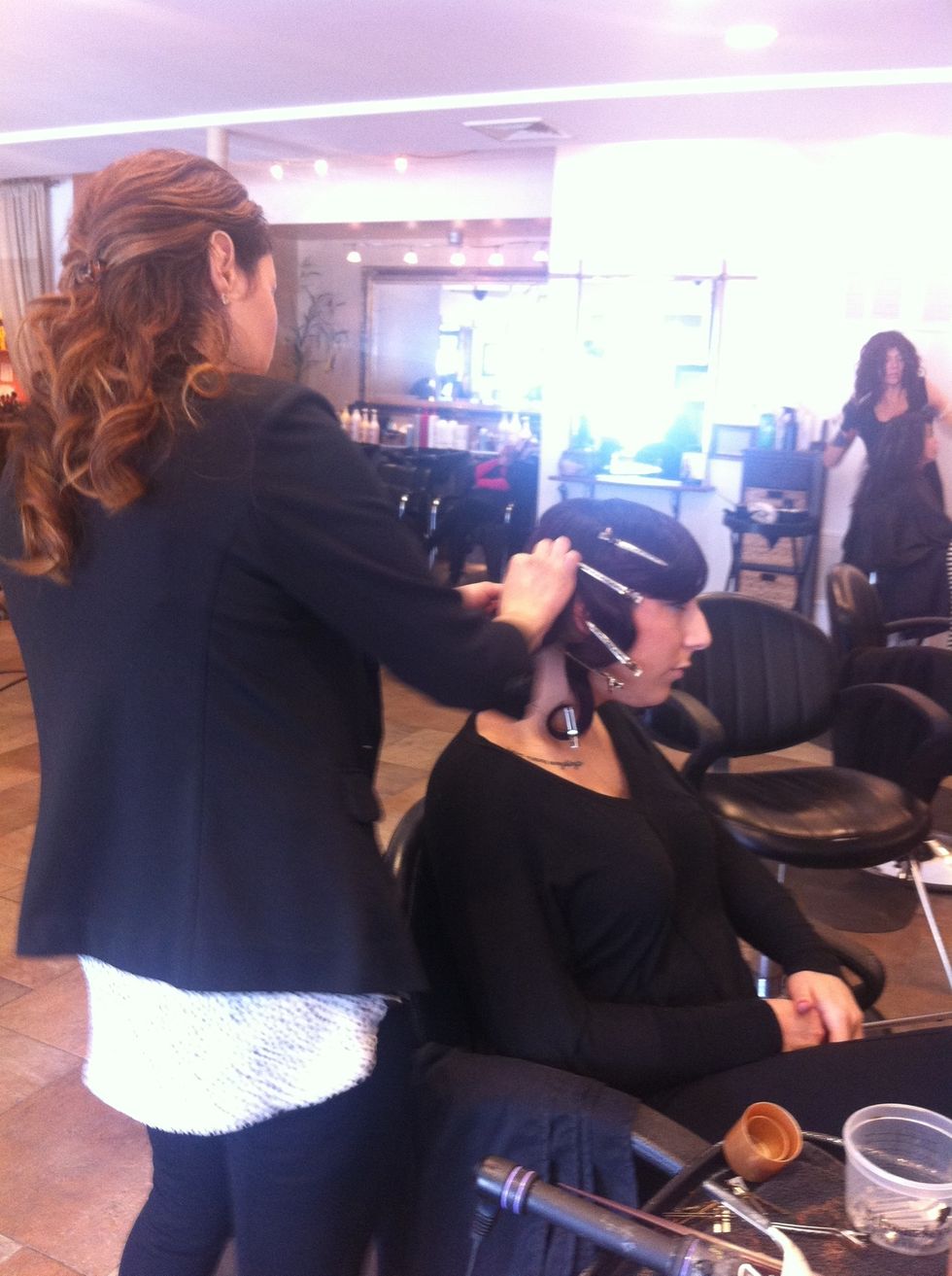 Begin shaping hair into bun..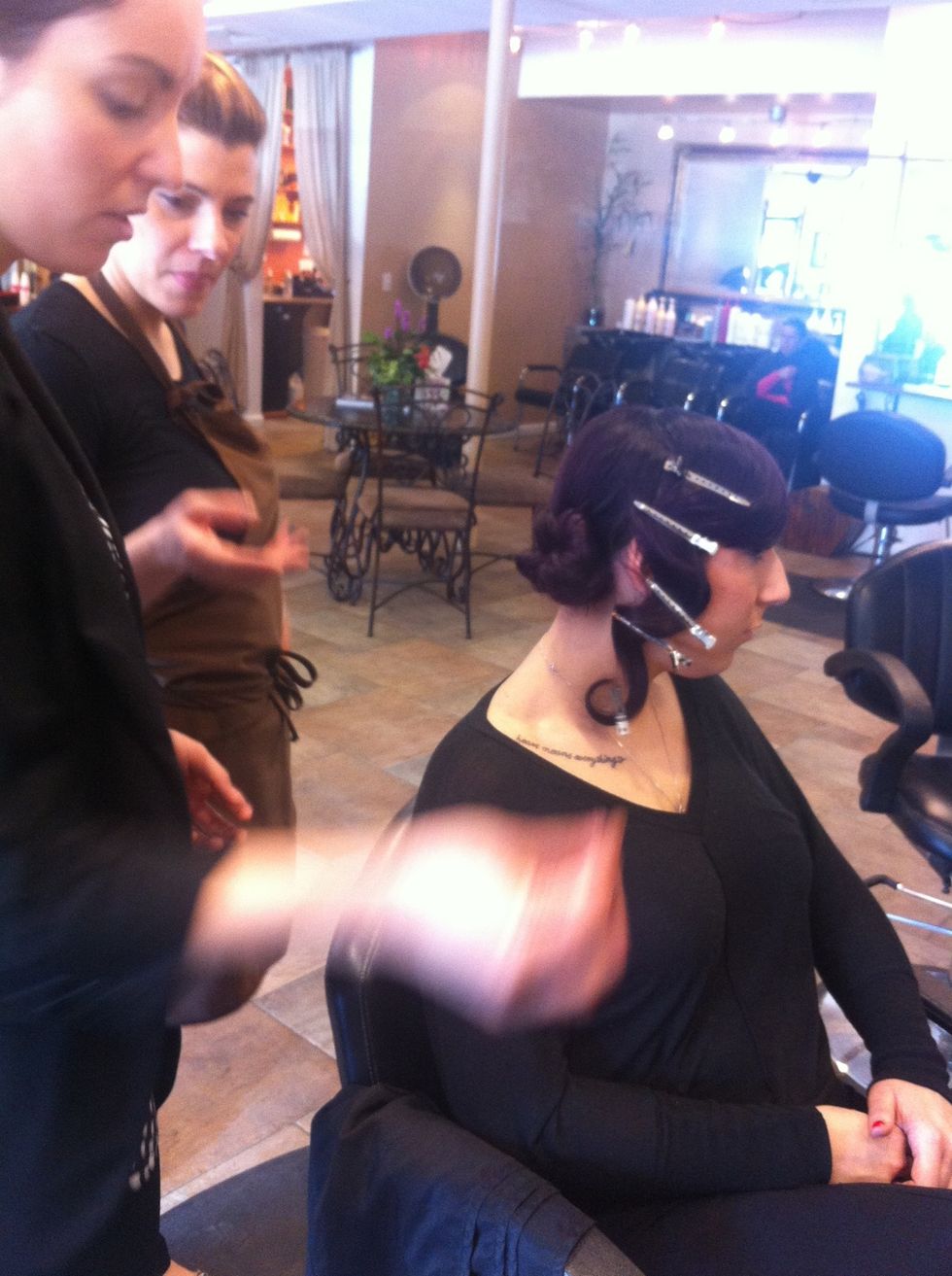 Using bobby pins to secure hair.. wrap hair in a circular motion to create a bun like shape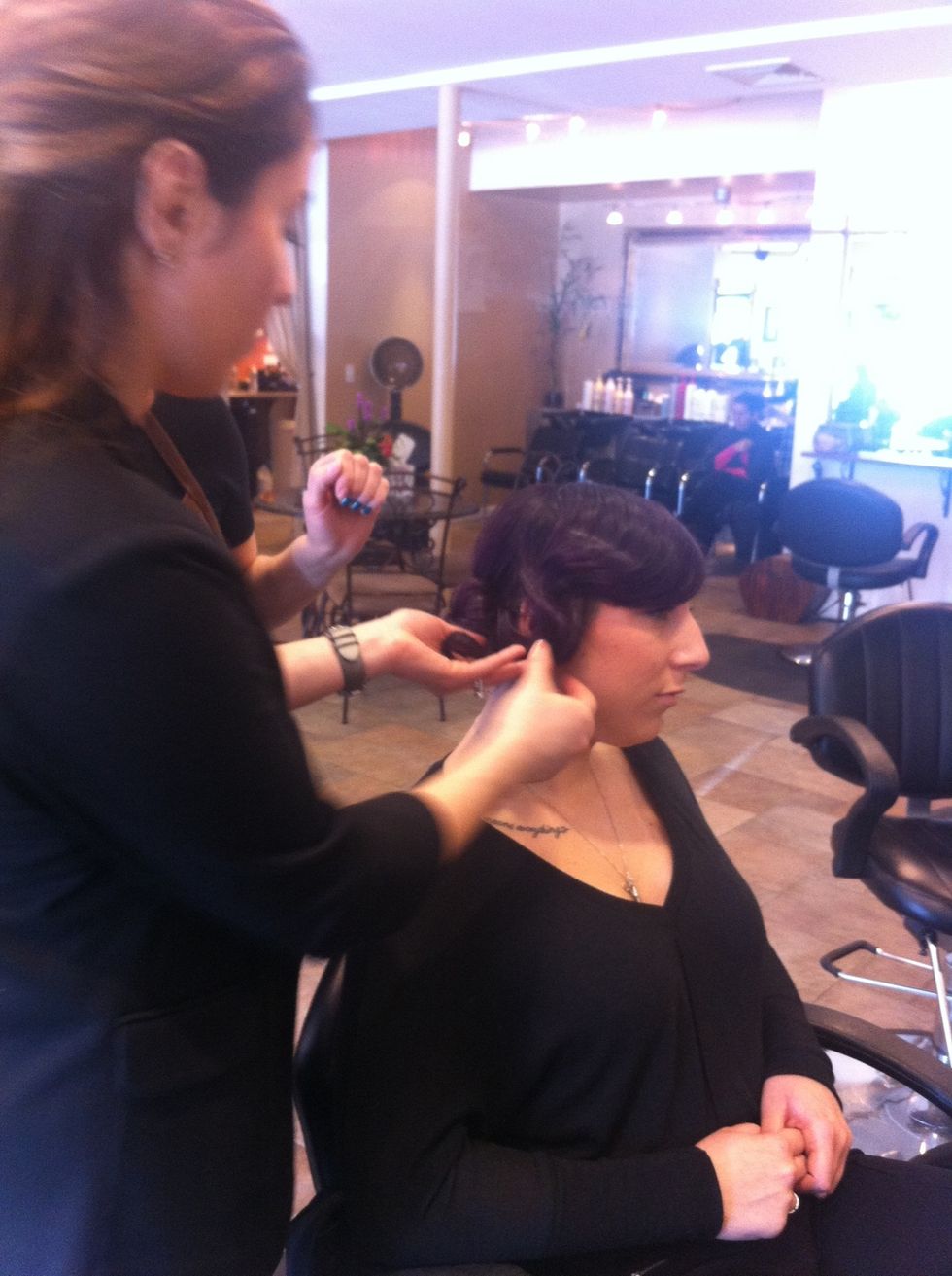 Remove pin curl clips and with disturbing the wave as a little as possible, set hair back into the bun. Secure with bobby pins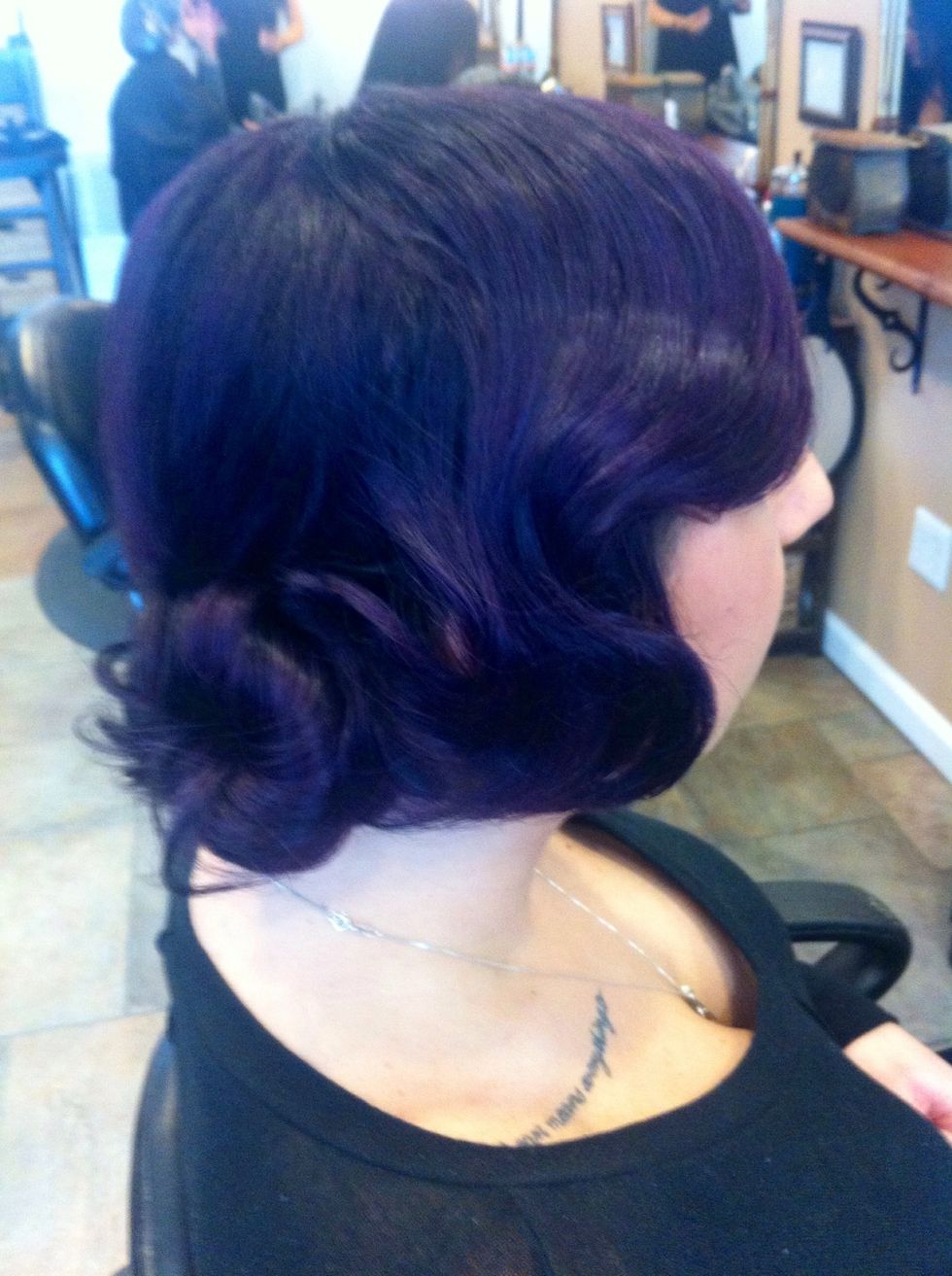 Finish with a light hold hairspray. We love Joishape by Joico!
Bobby pins
Comb or soft bristle brush
Light hold hairspray
Pin curl or duck bill clips
1in. Curling iron