Pick a story!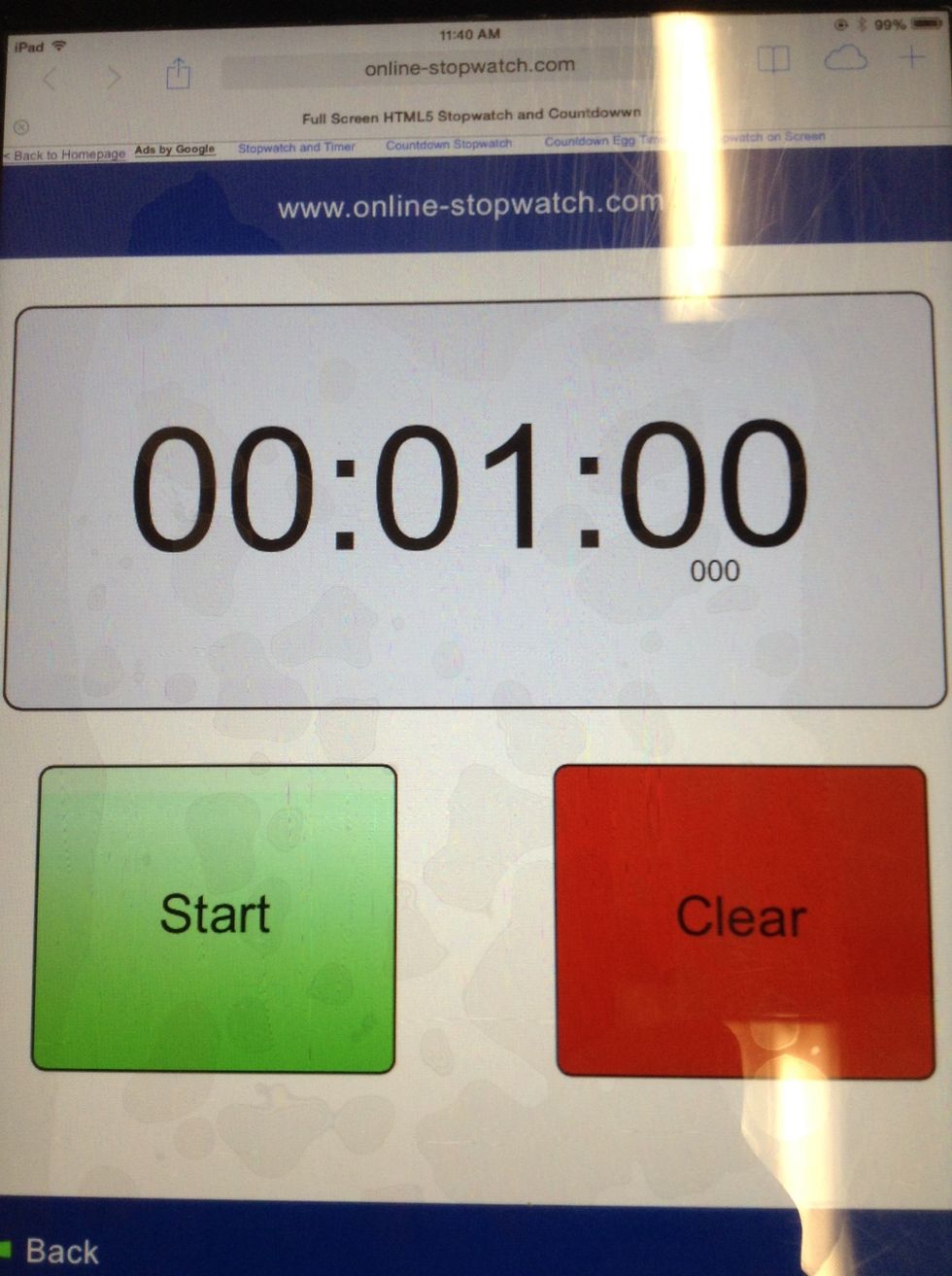 Set timer to 1:00.
Mark where you stop and write it down in the spaces shown.
Set a goal to read to.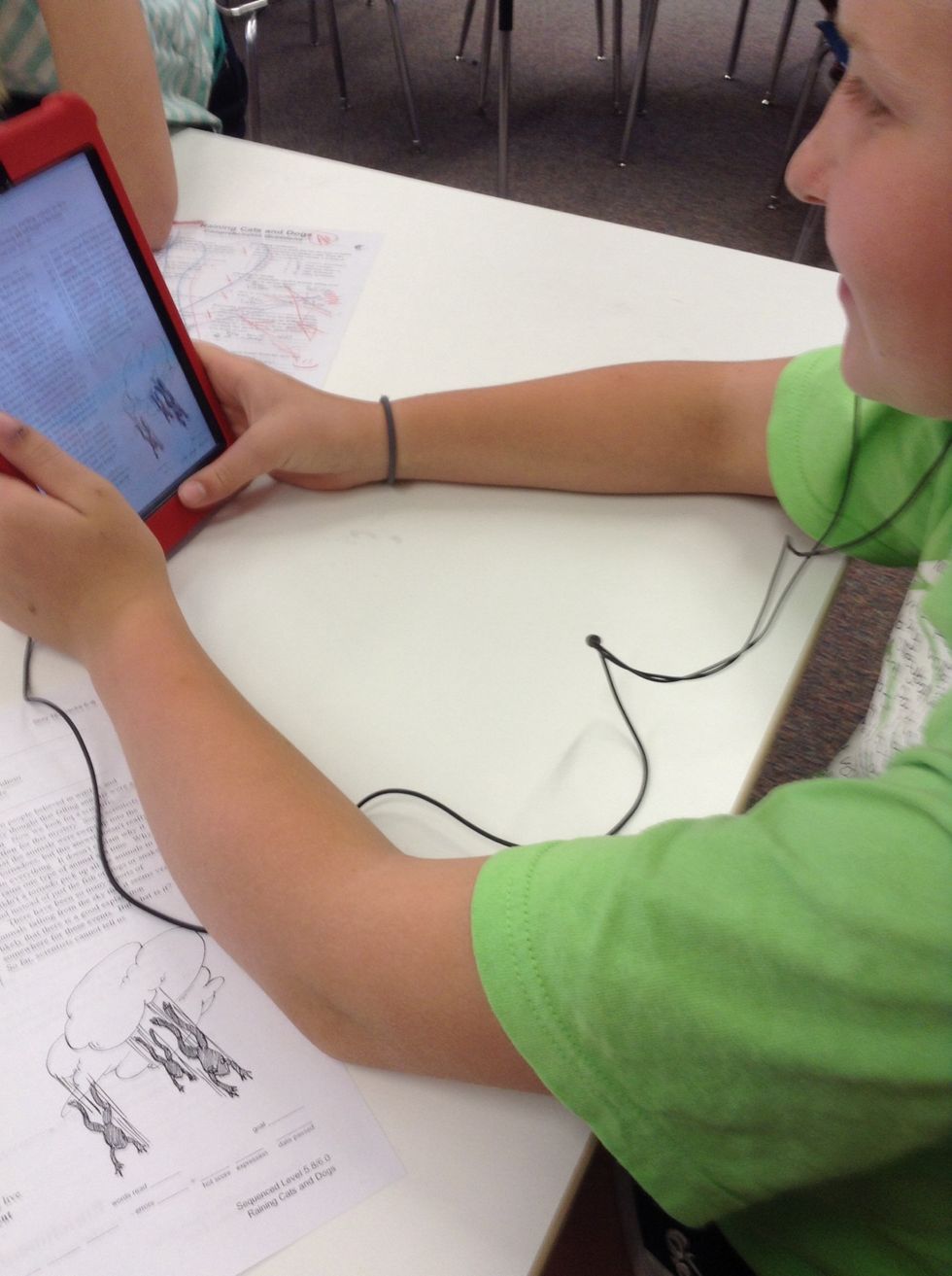 Listen to the story 3 times.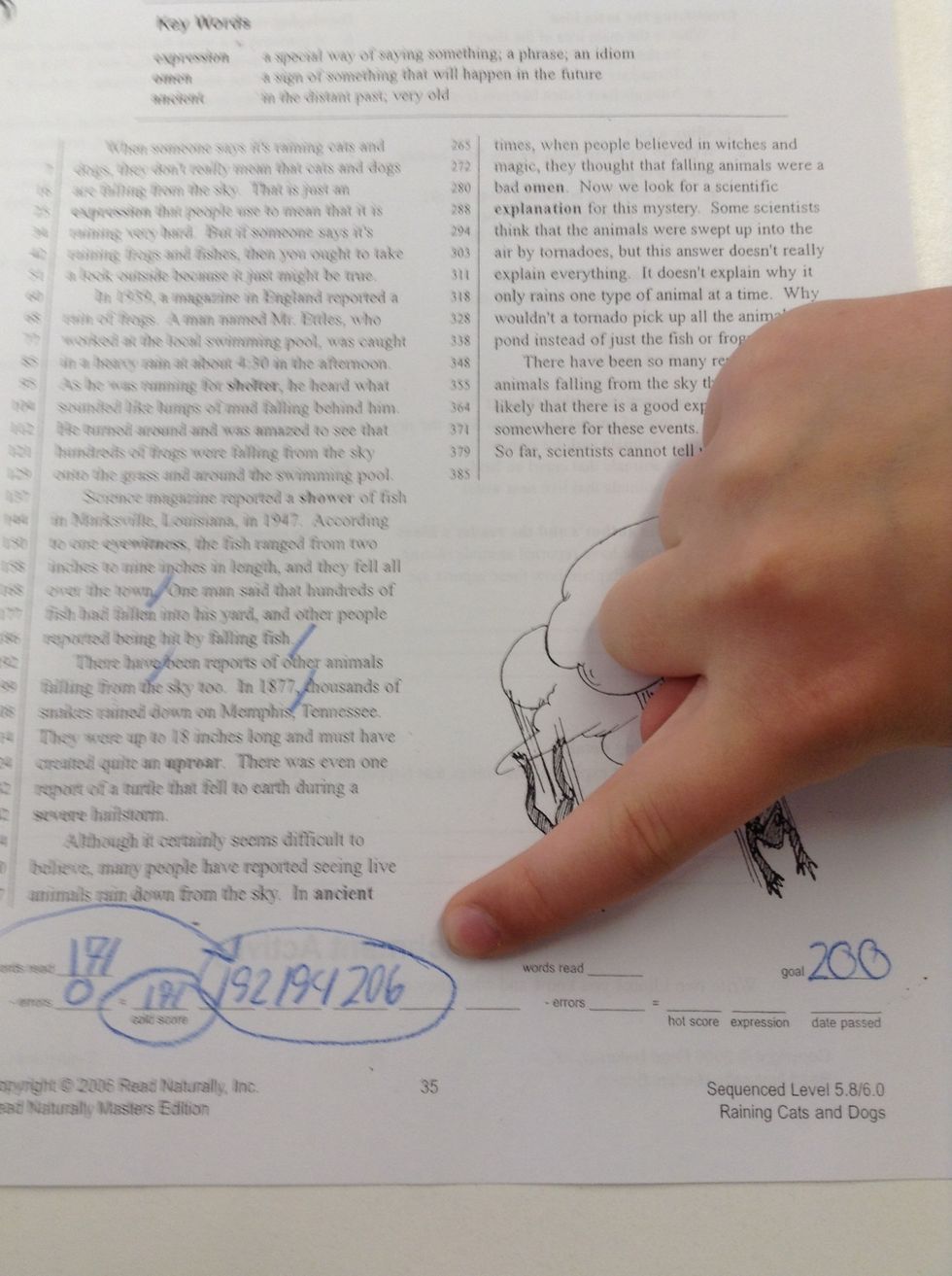 Read independently to your self 3 times for 1 minute.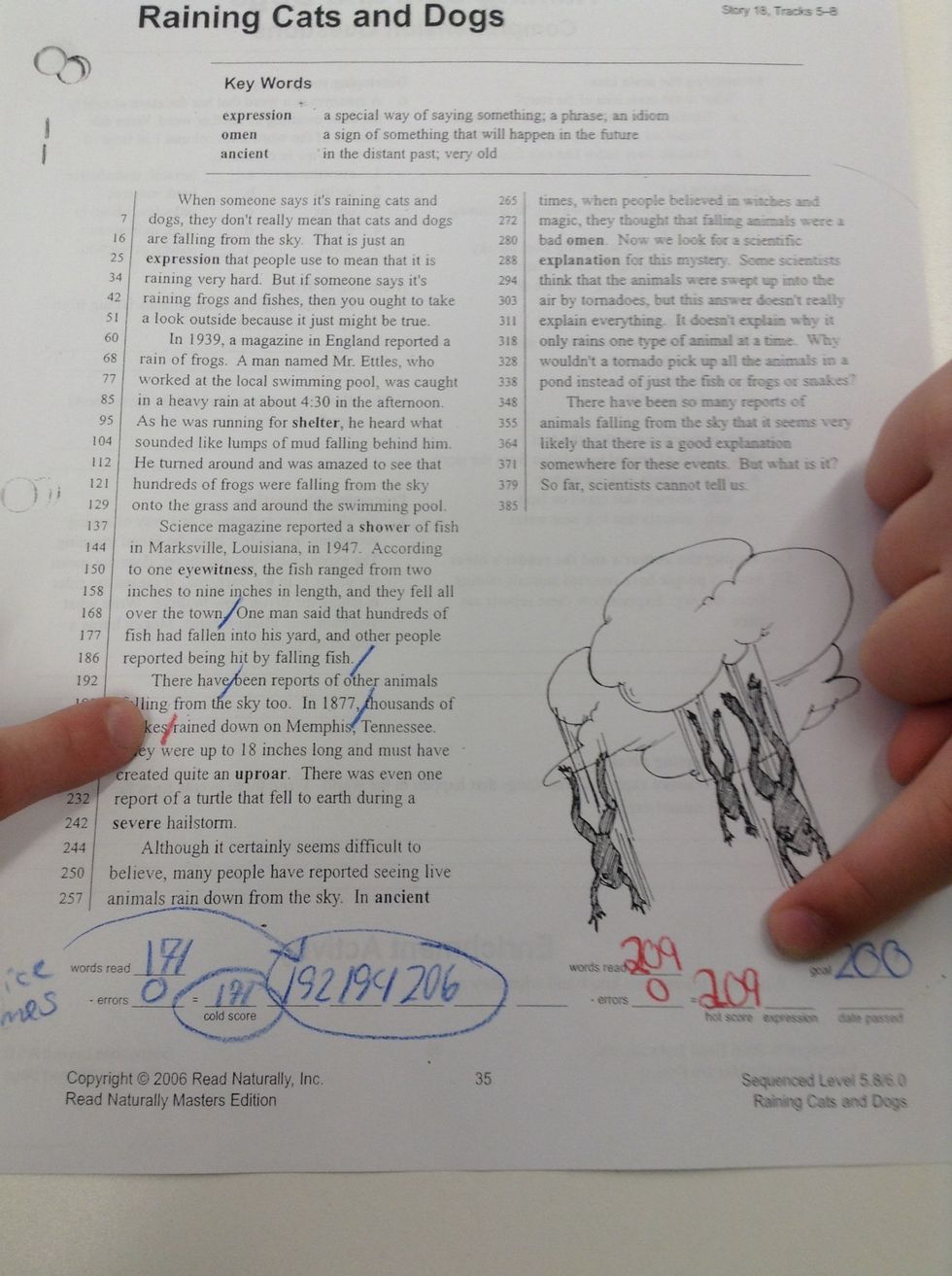 Mark where you stopped in RED.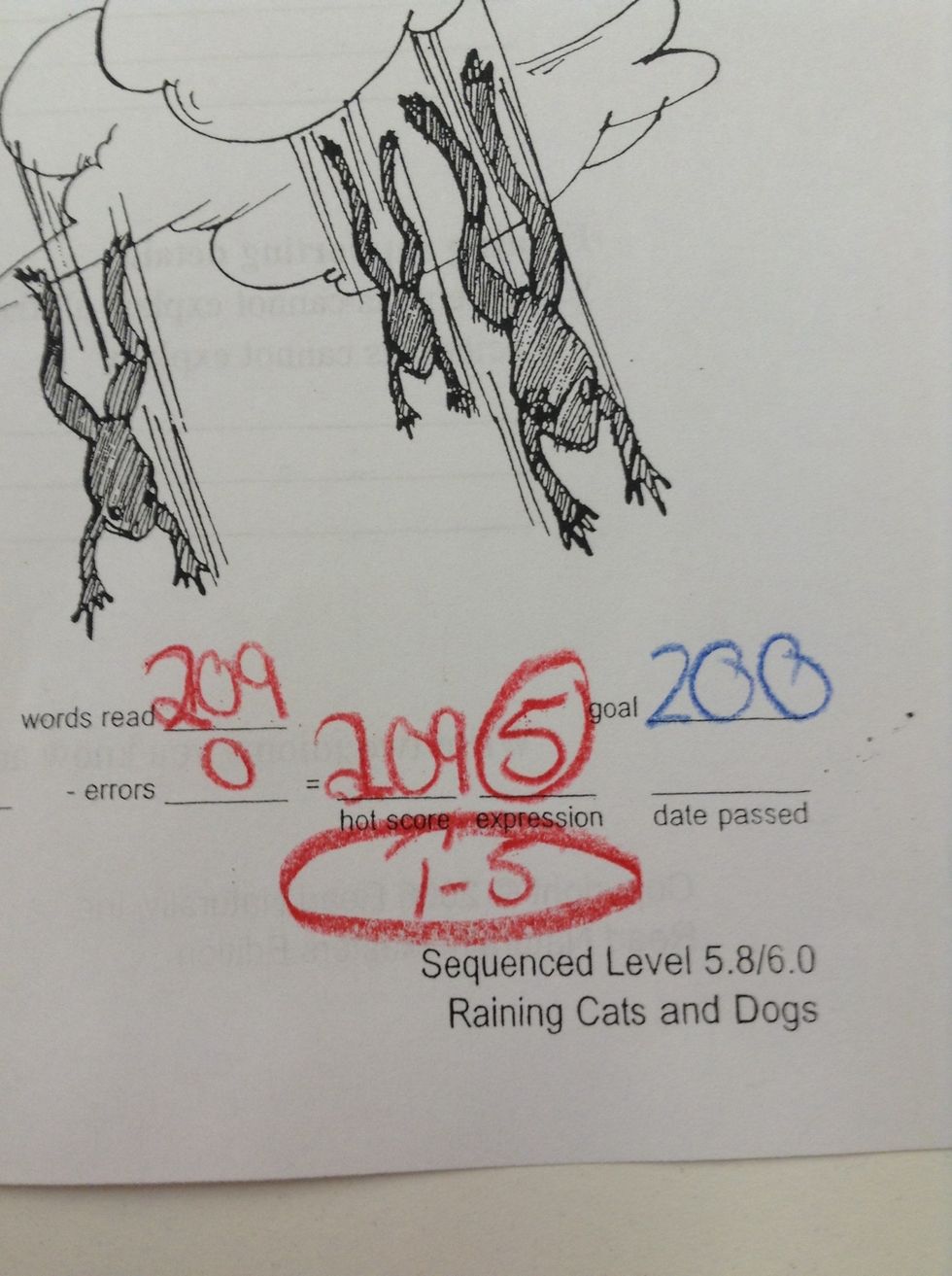 Have the person your reading to set your expression.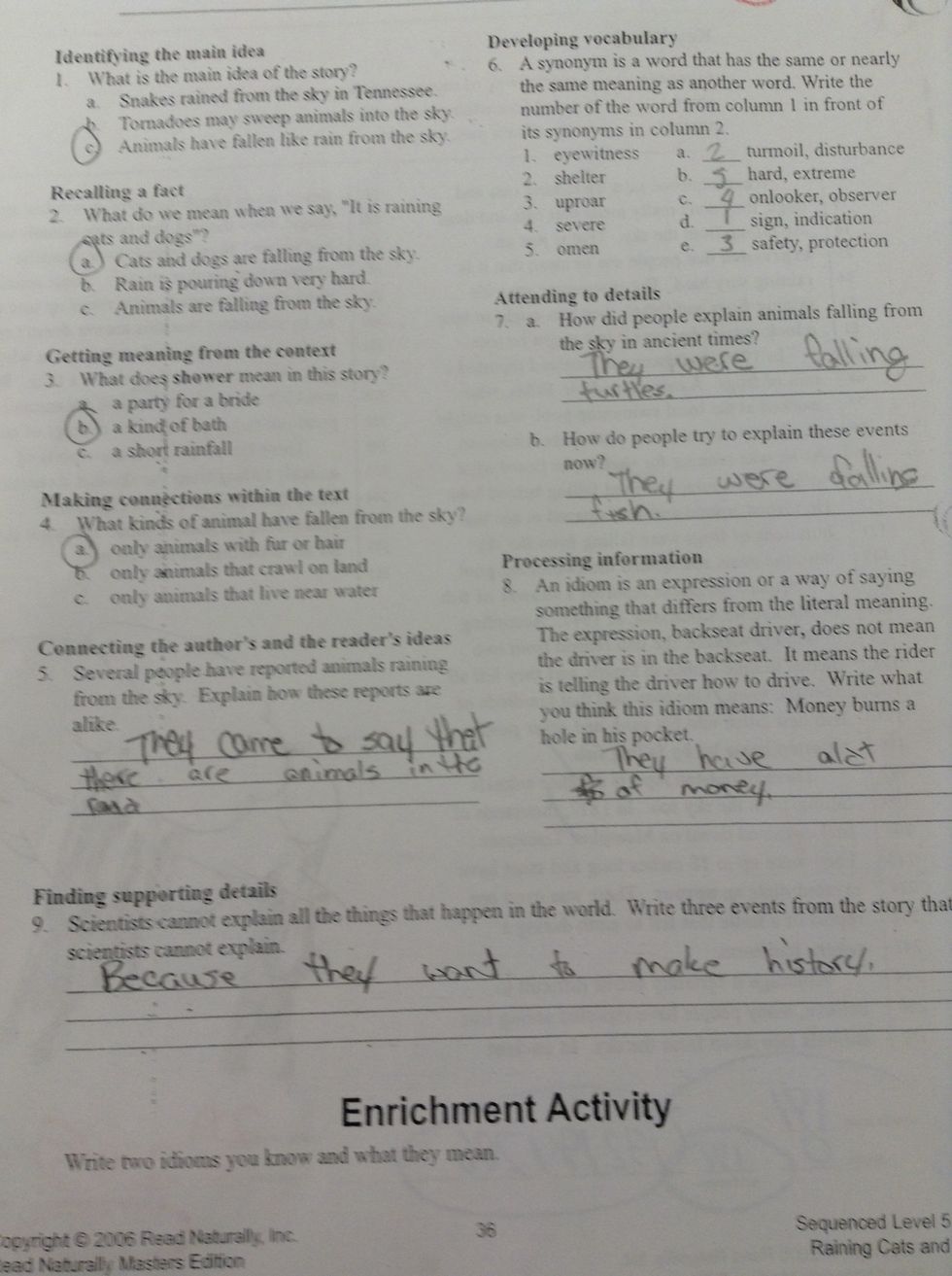 Do the questions.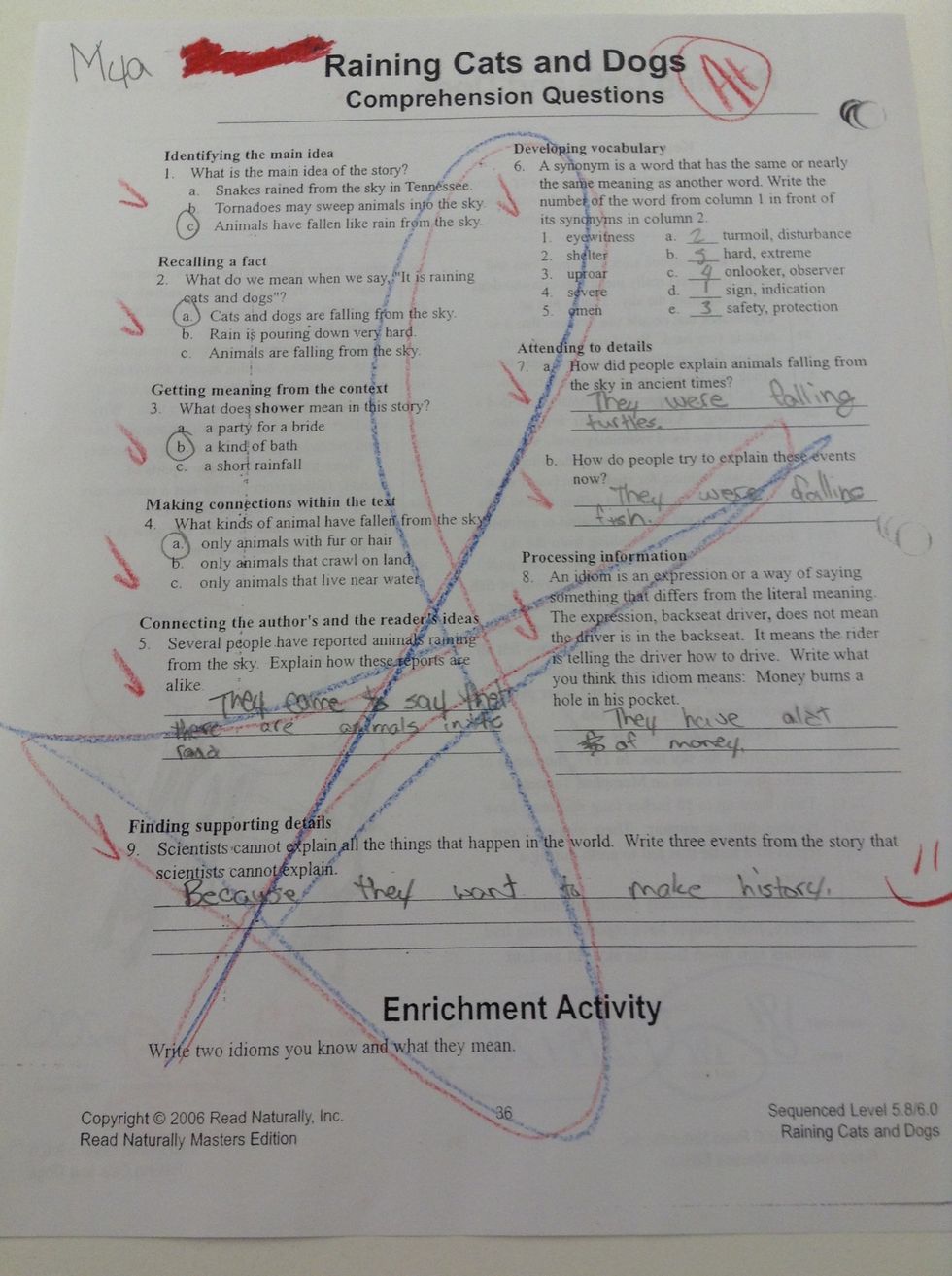 Have your person grade your paper.
A reading passage
A teacher or another student
A red and blue pencil
A timer
A pencil