Start off with a base coat to protect your nails from harmful chemicals.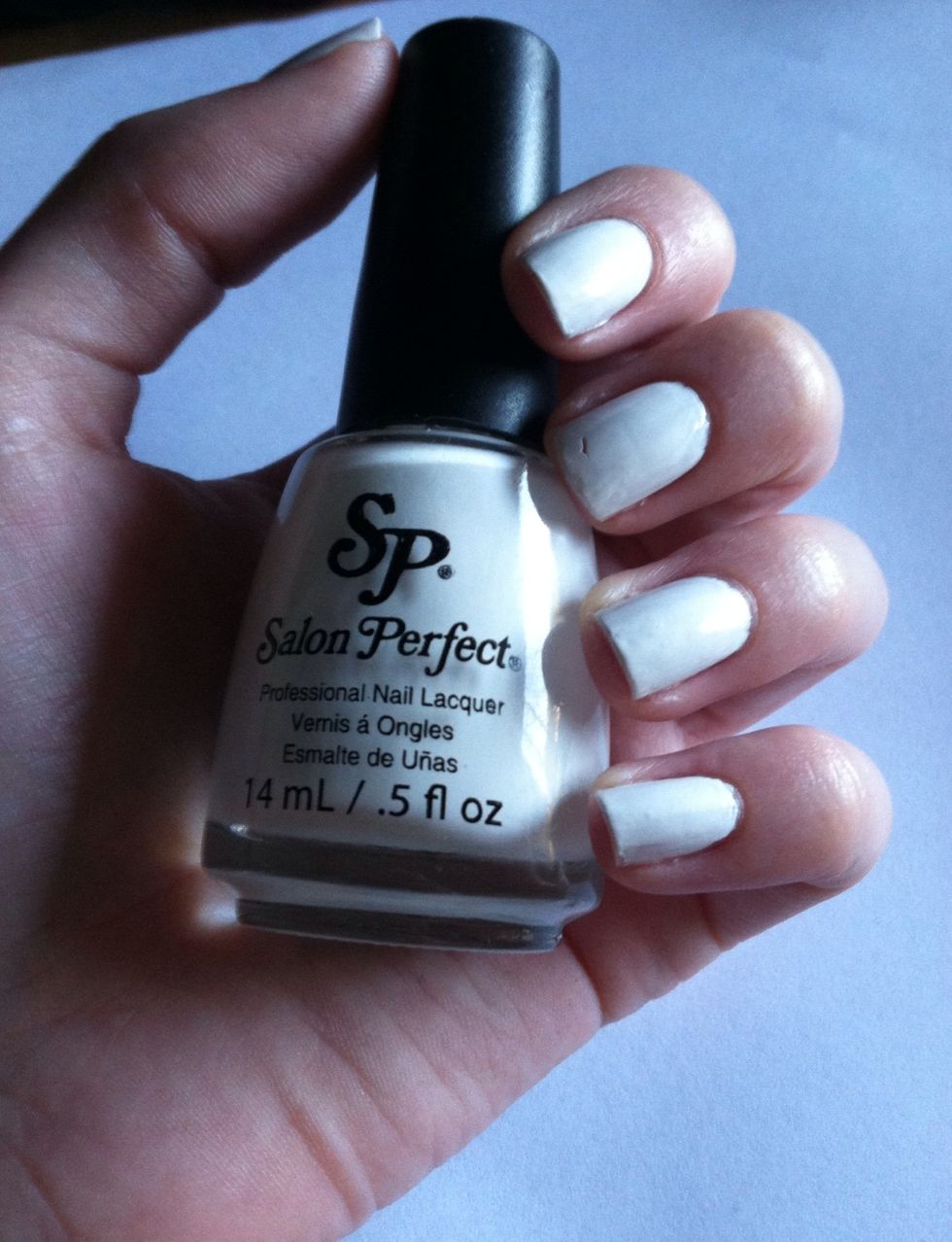 Paint your nails white.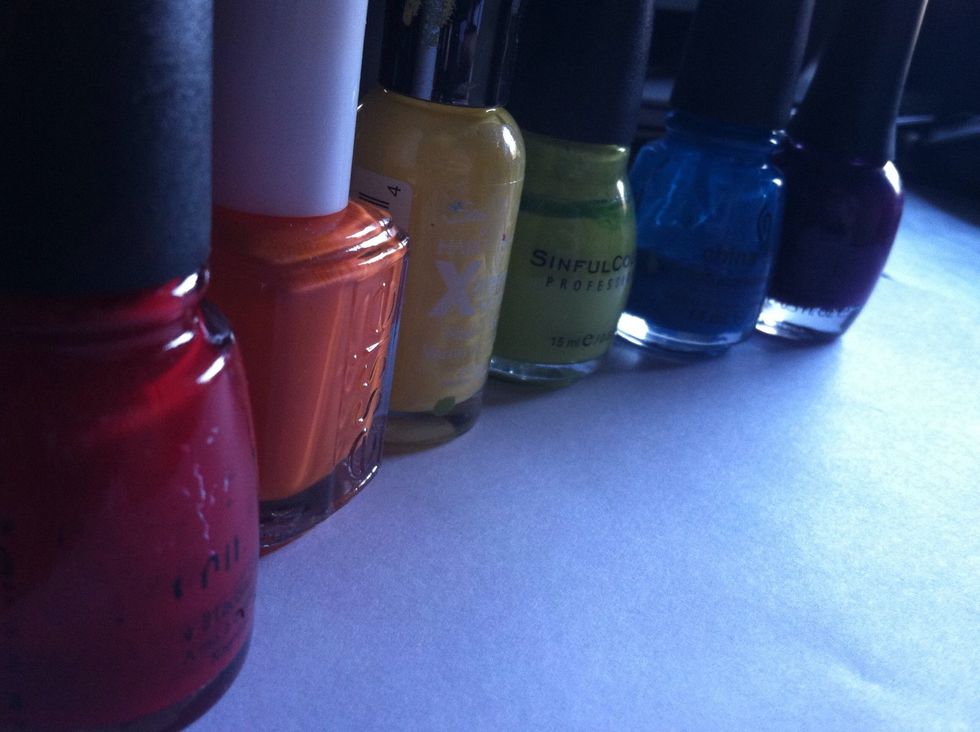 Gather your nail polish. You will need all the colors of the rainbow: red, orange, yellow, green, blue, and purple!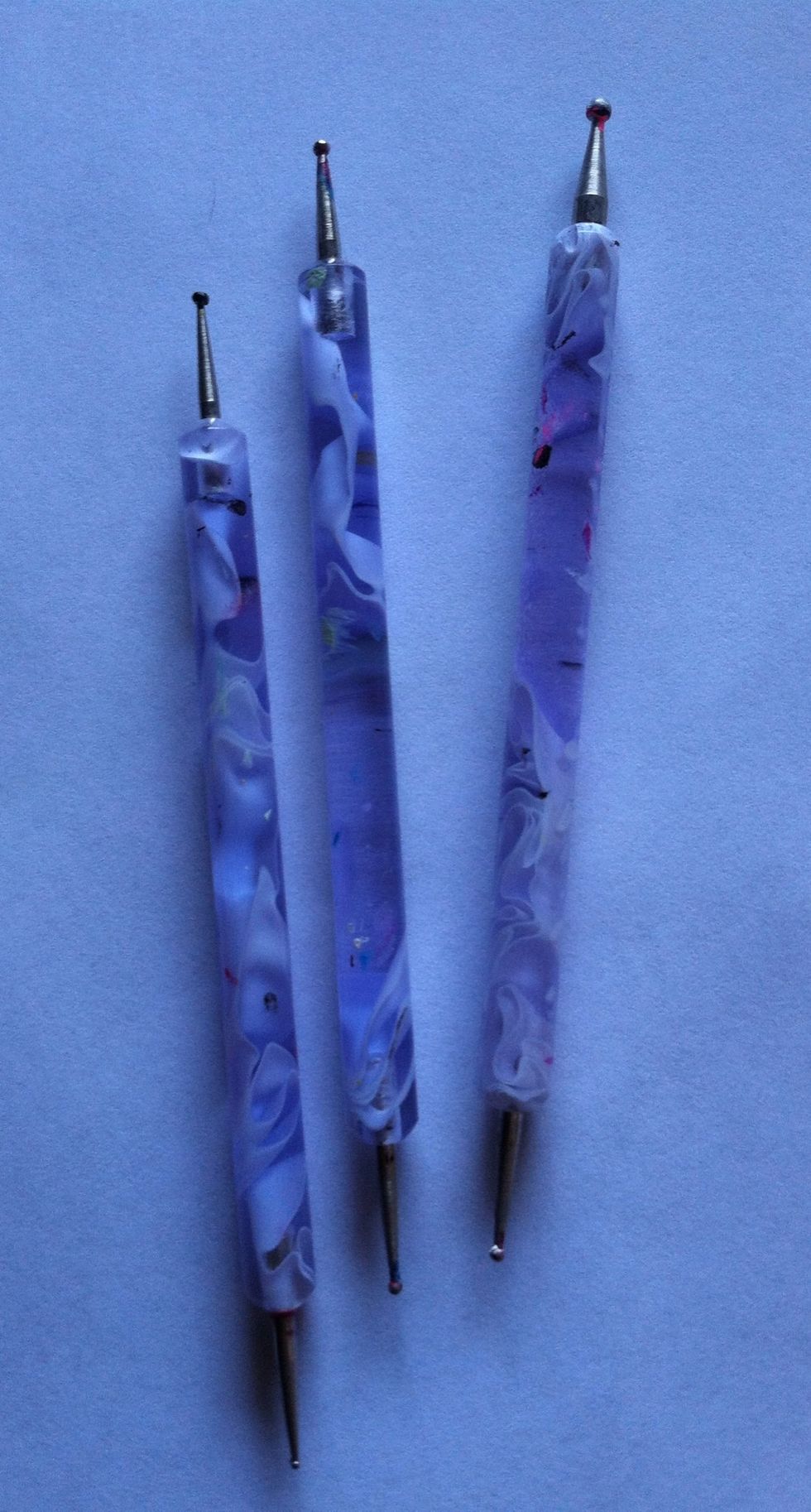 You will need either dotting tools or toothpicks. You can buy dotting tools on eBay pretty cheap plus they make way better dots then toothpicks.
Start with the red polish and make a dot in the upper left corner of your nail.
Then grab your orange and make about 3 dots going sideways along the nail.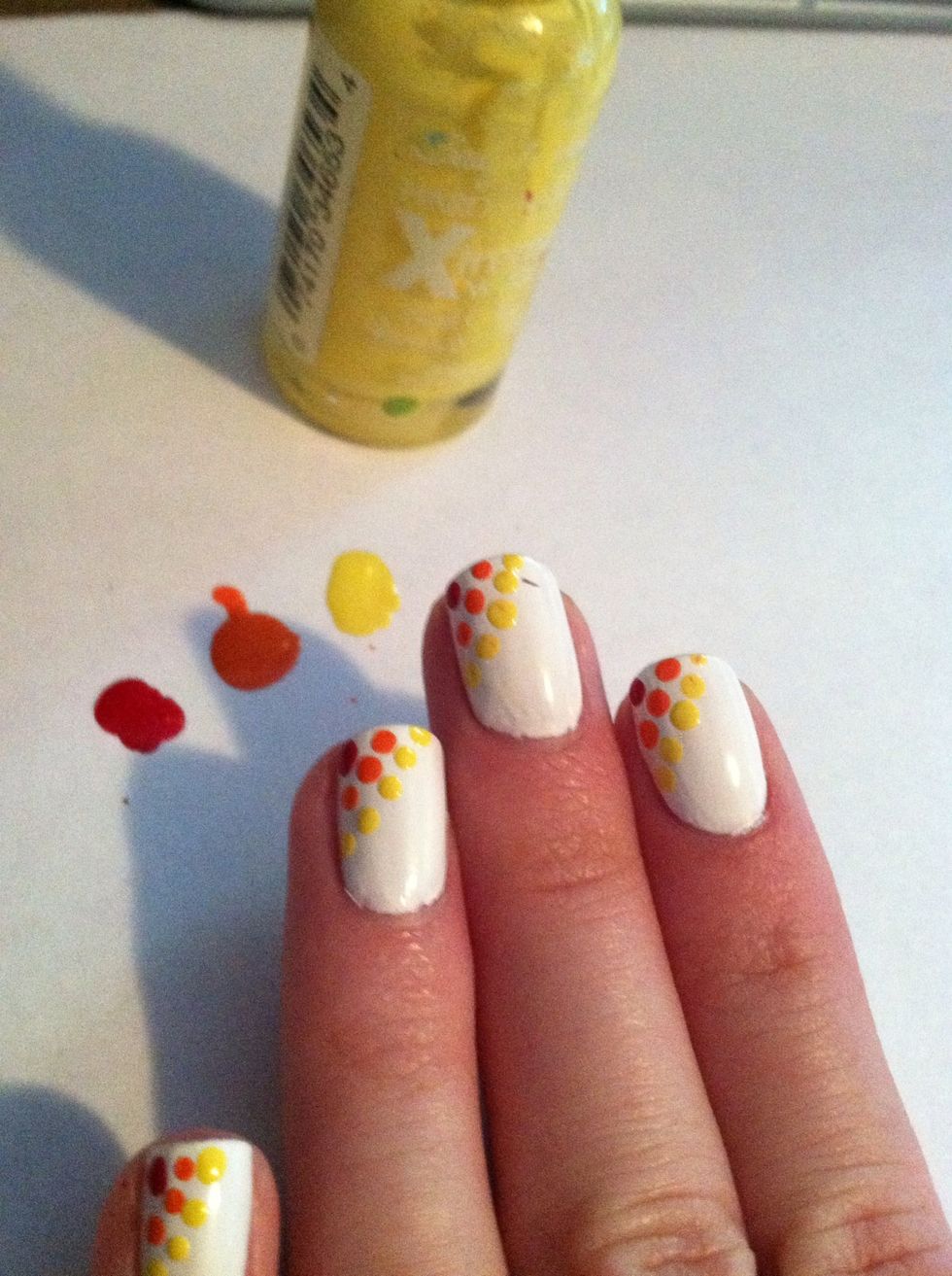 Continue with yellow....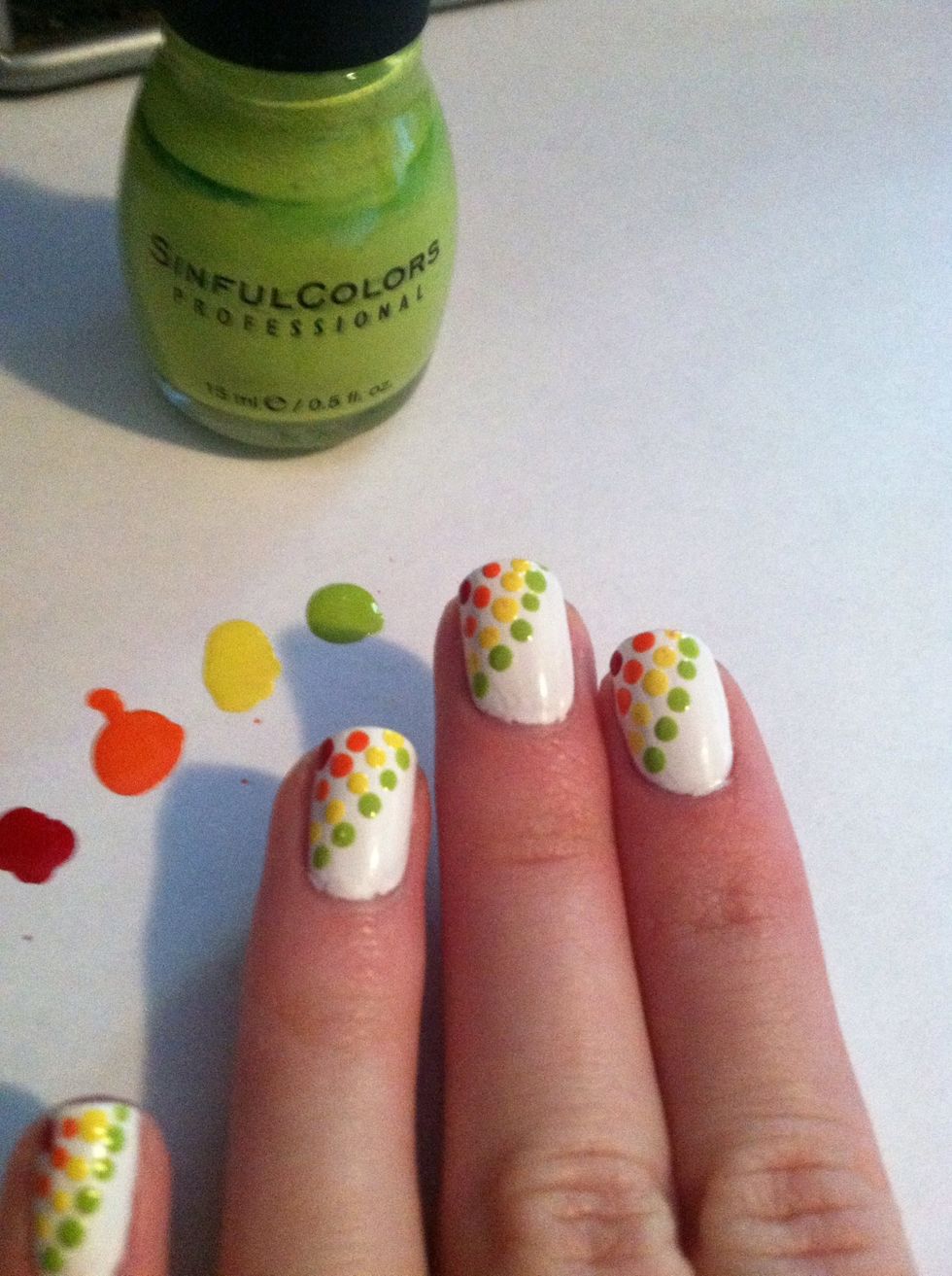 Green....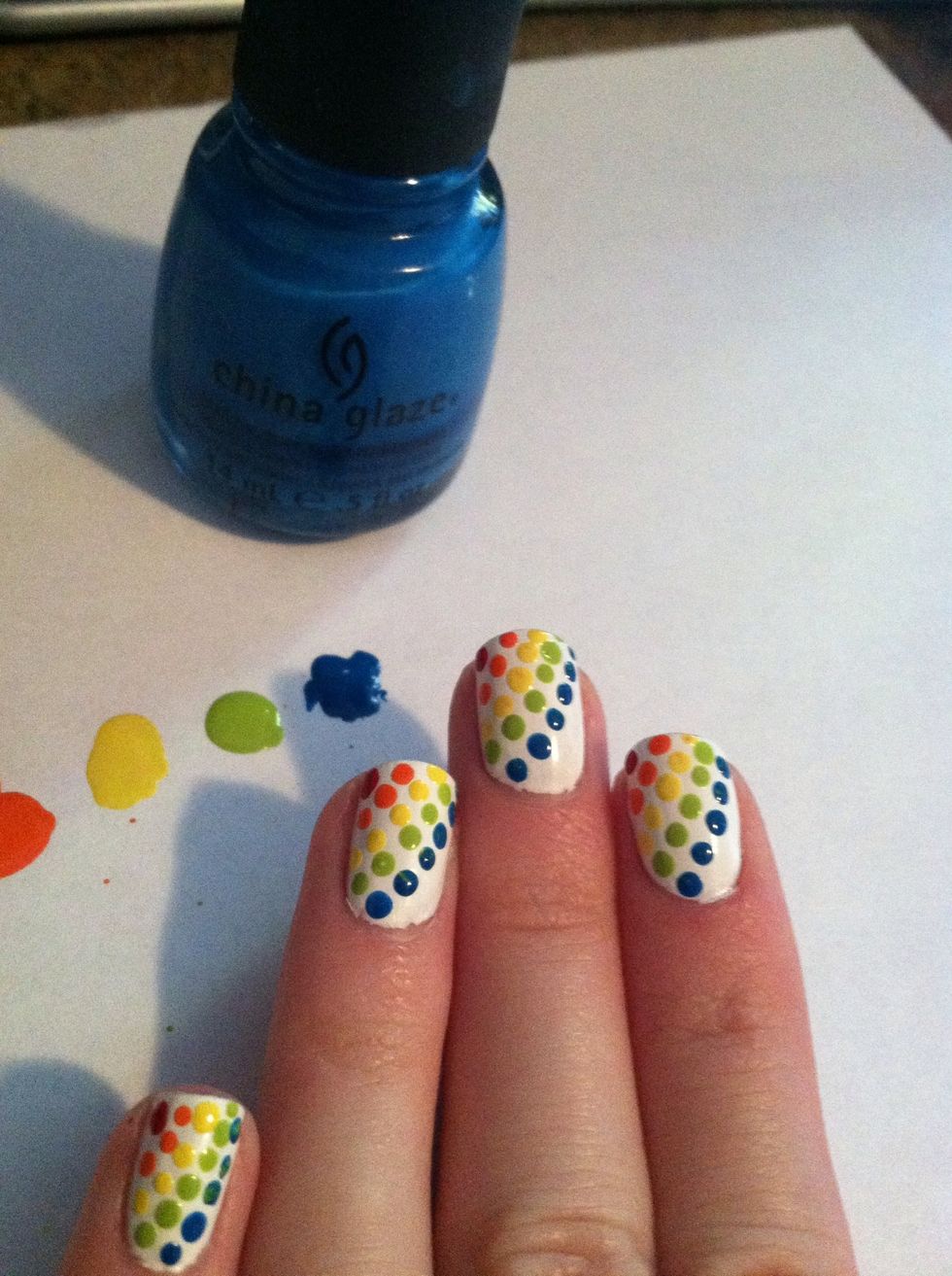 Blue...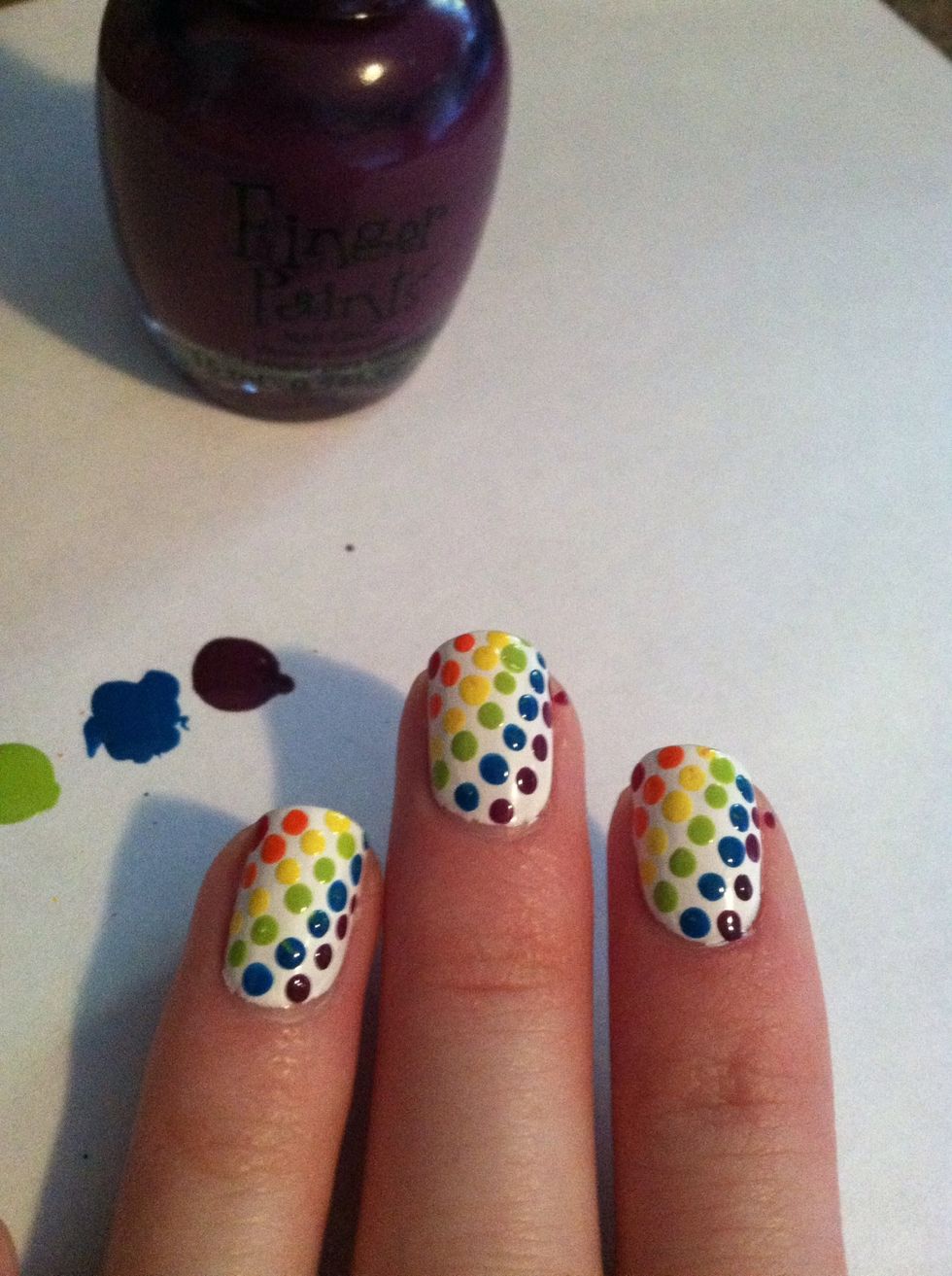 And purple!
Add a top coat to make your nails shiny and your design last longer!
If you liked this guide, please push the heart above and follow me! Check out my other nail guides! :)
The creator of this guide has not included tools
Erin Bywater
I post guides on nail tutorials and gluten free foods! Feel free to request designs and recipes. Follow me for more upcoming guides!