How to do rainbow crackled nails
An awesome rainbow crackled nail polish tutorial! You could also do black zebra stripes/cheetah spots instead of the crackle/shatter look. Enjoy! ♥
21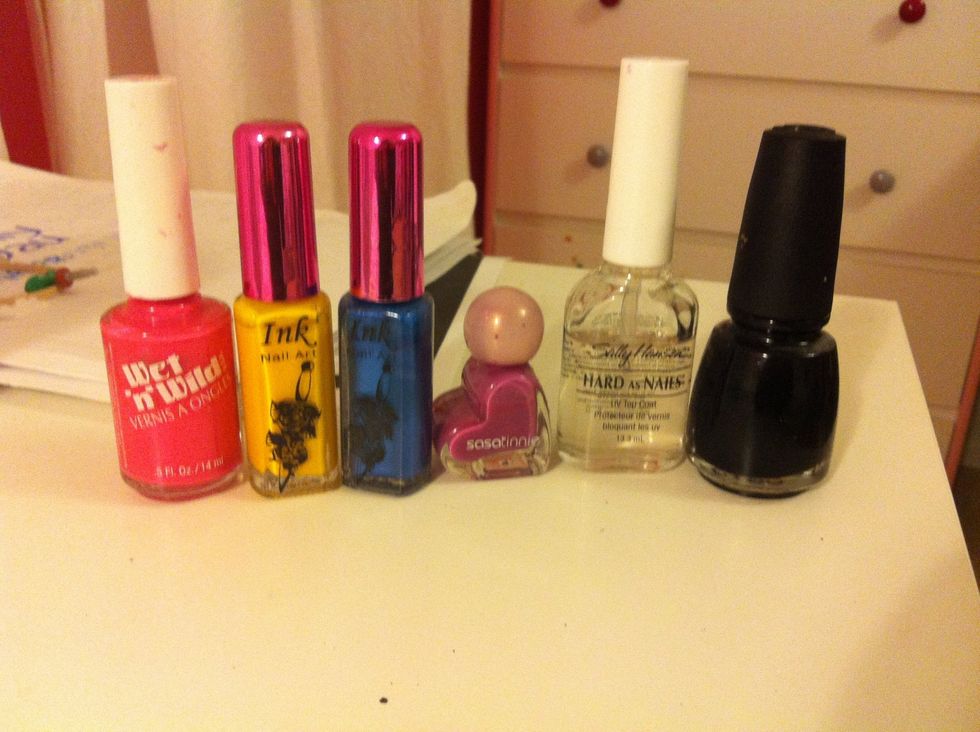 You will need 4 bottles of nail polish that create a sort of rainbow looking effect. & Top coat and a black shatter/crackle. You could also do zebra patterns if you want instead.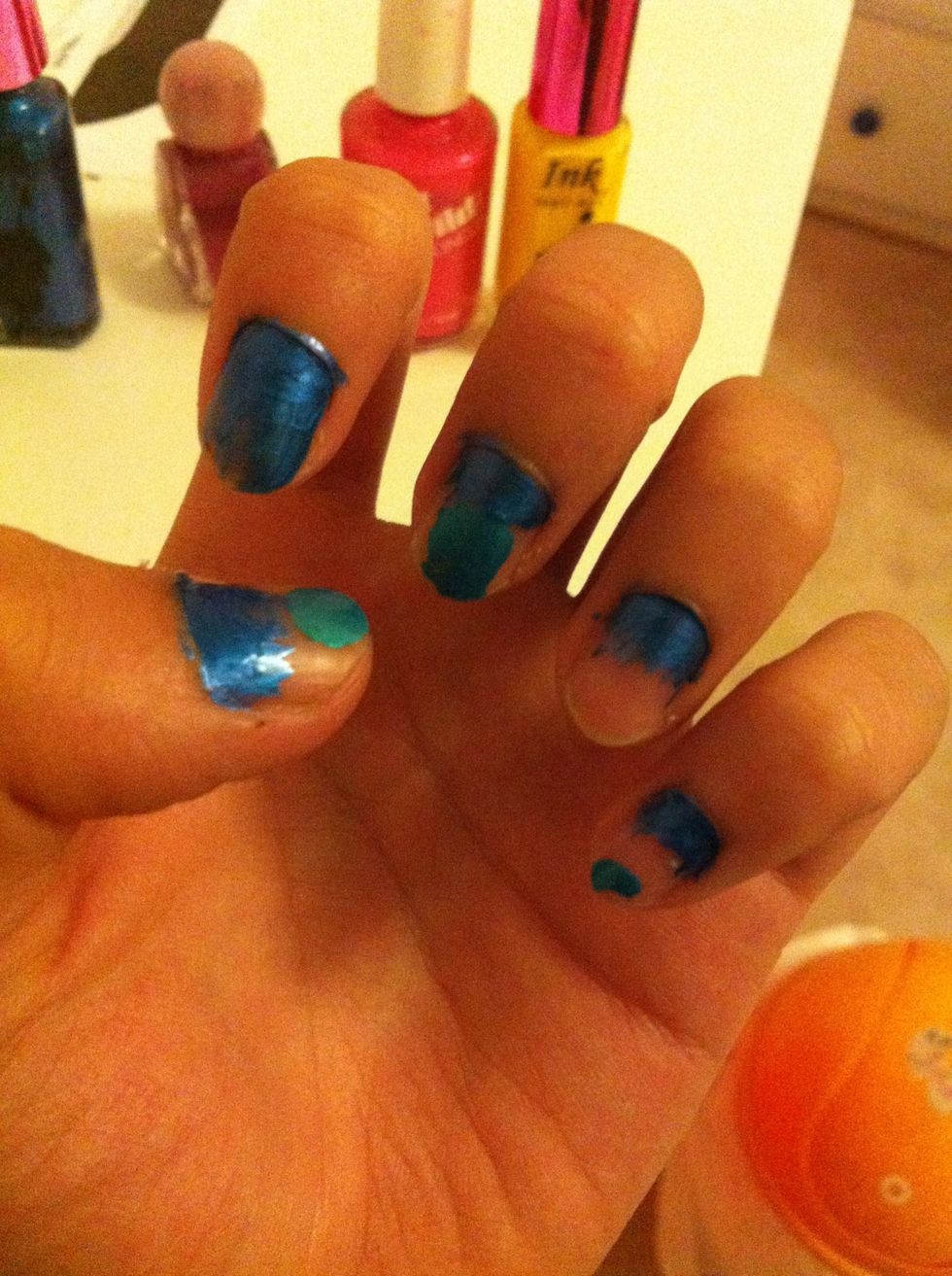 Paint the blue/darkest colour at the top of your nail. (Ignore the teal patches I have, I didn't take off my old nail polish 😝)
Add a strip of purple, don't worry if it's not perfect. :D You will barely see it. You don't need to blend it.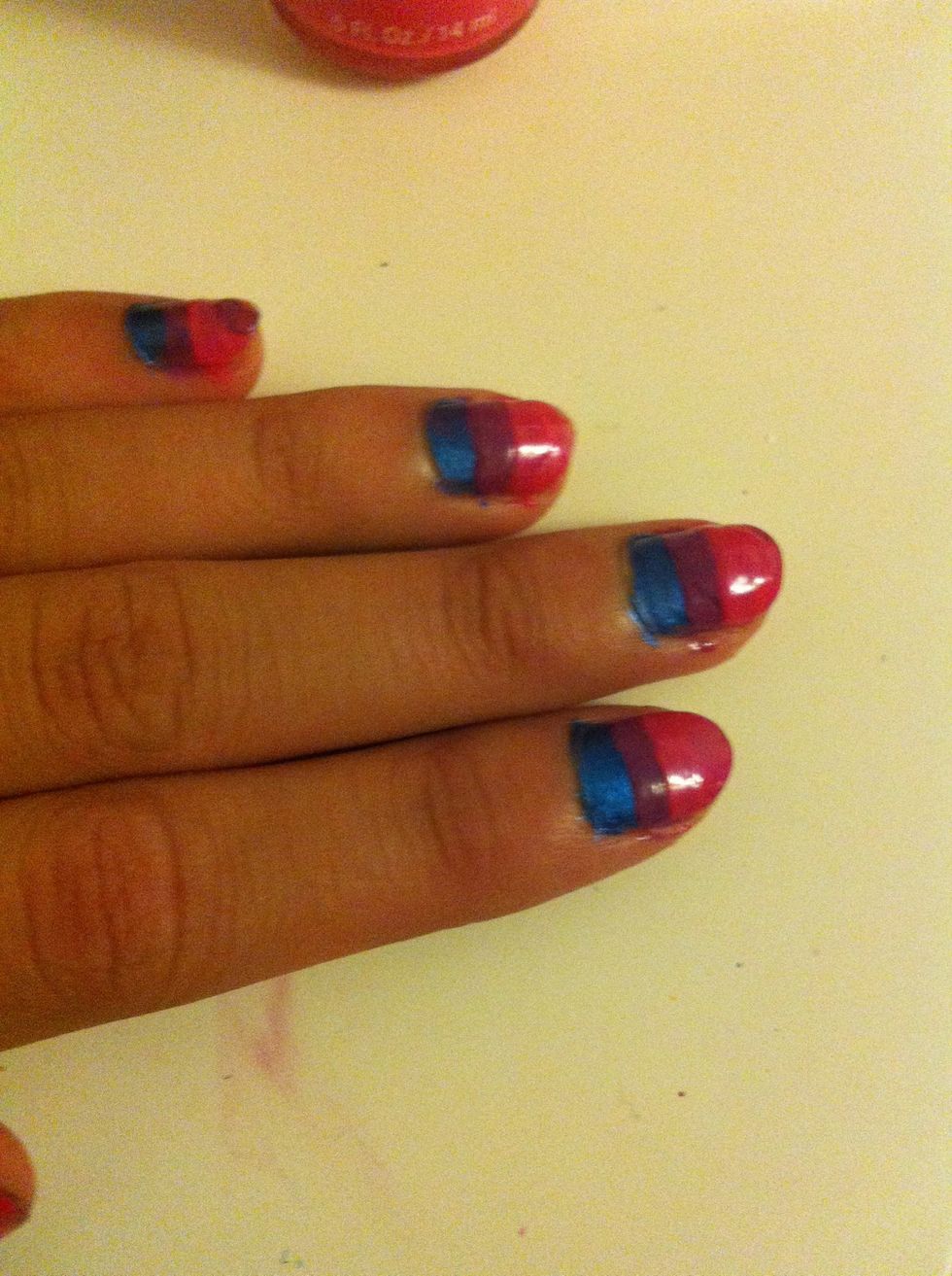 Add a strip of pink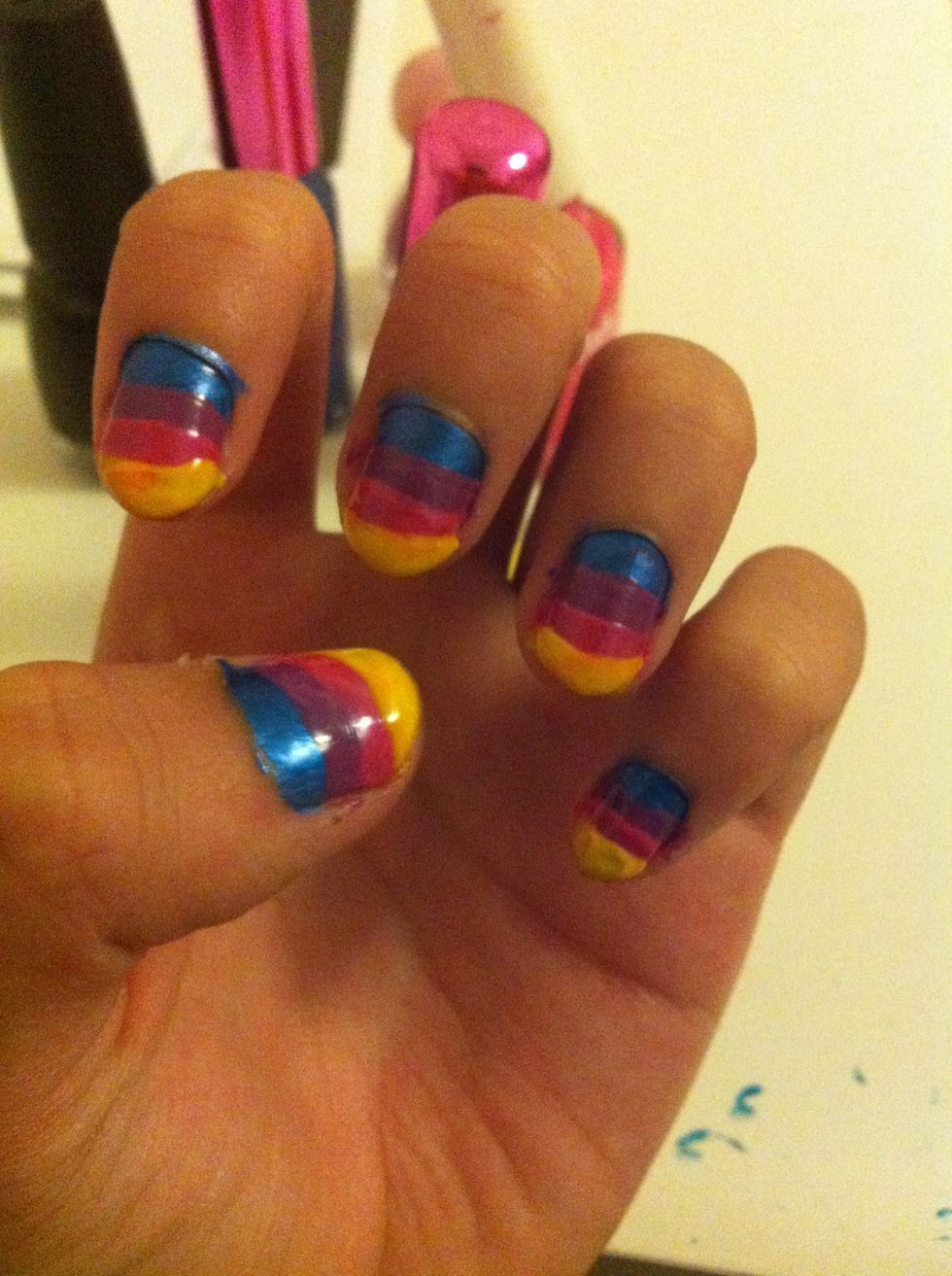 Add the lightest colour, in this case, yellow.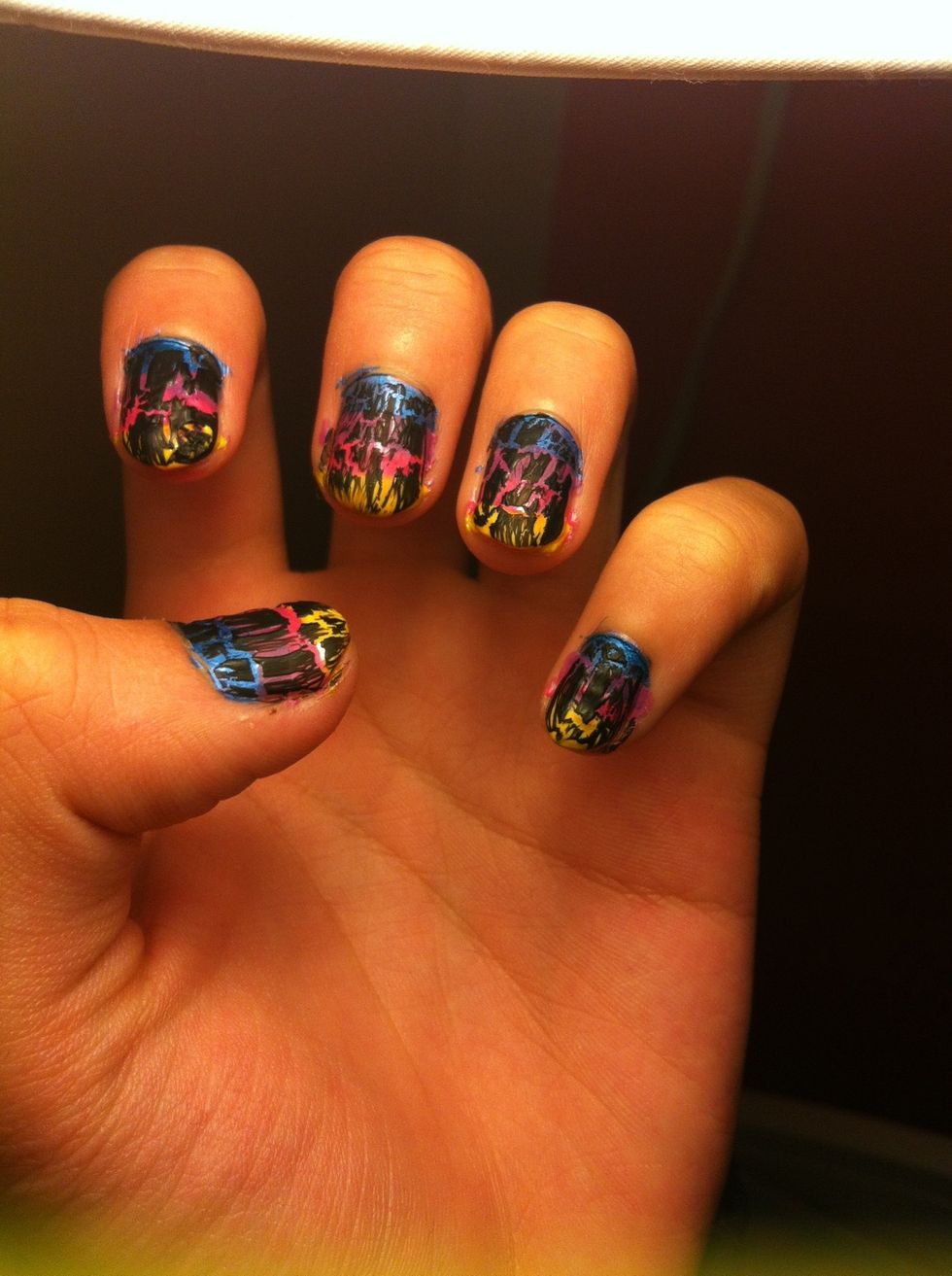 Paint the black shatter/crackle on top. You can be messy with this and it'll still look good (:
Lastly, add a top coat & TADA! You're finished :D
I hope you all enjoyed this mega cute look! You could try experimenting with different colours too :D ENJOYYY! ♥
1.0 Blue Nail Polish
1.0 Pink Nail Polish
1.0 Yellow Nail Polish
1.0 Purple Nail Polish
1.0 Black Crackle/Shatter Nail Polish
1.0 Top coat