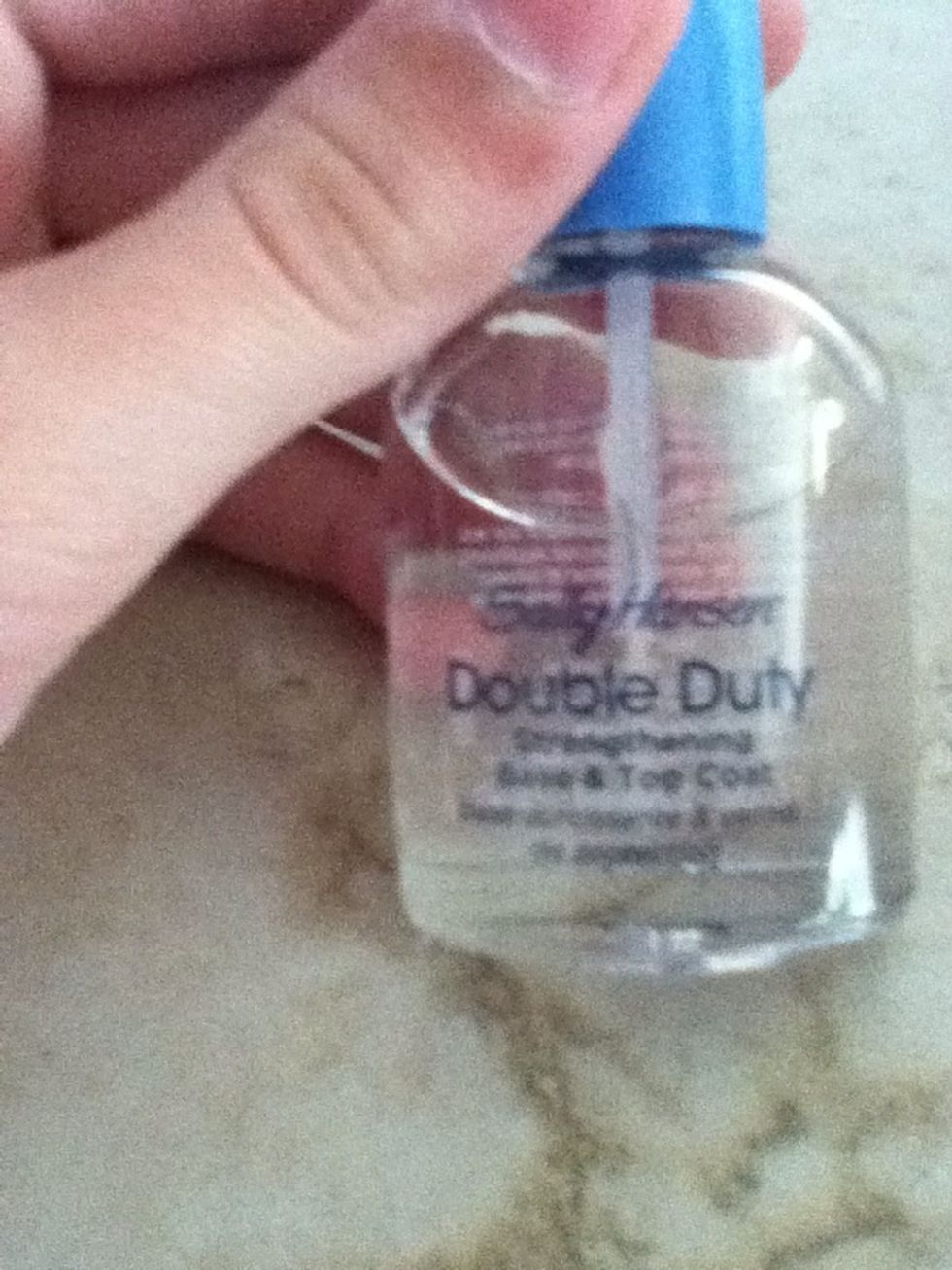 This is my base coat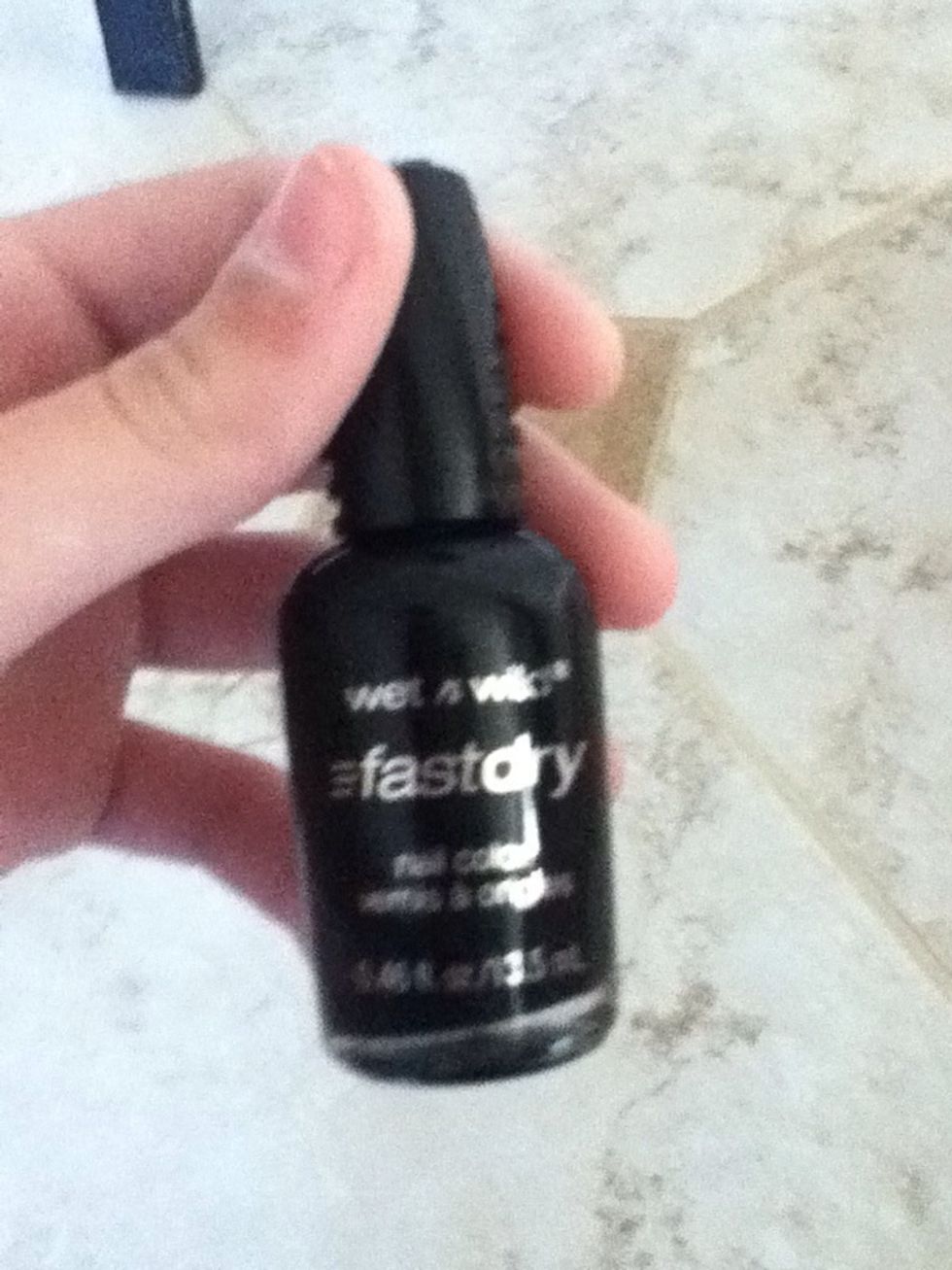 Black polish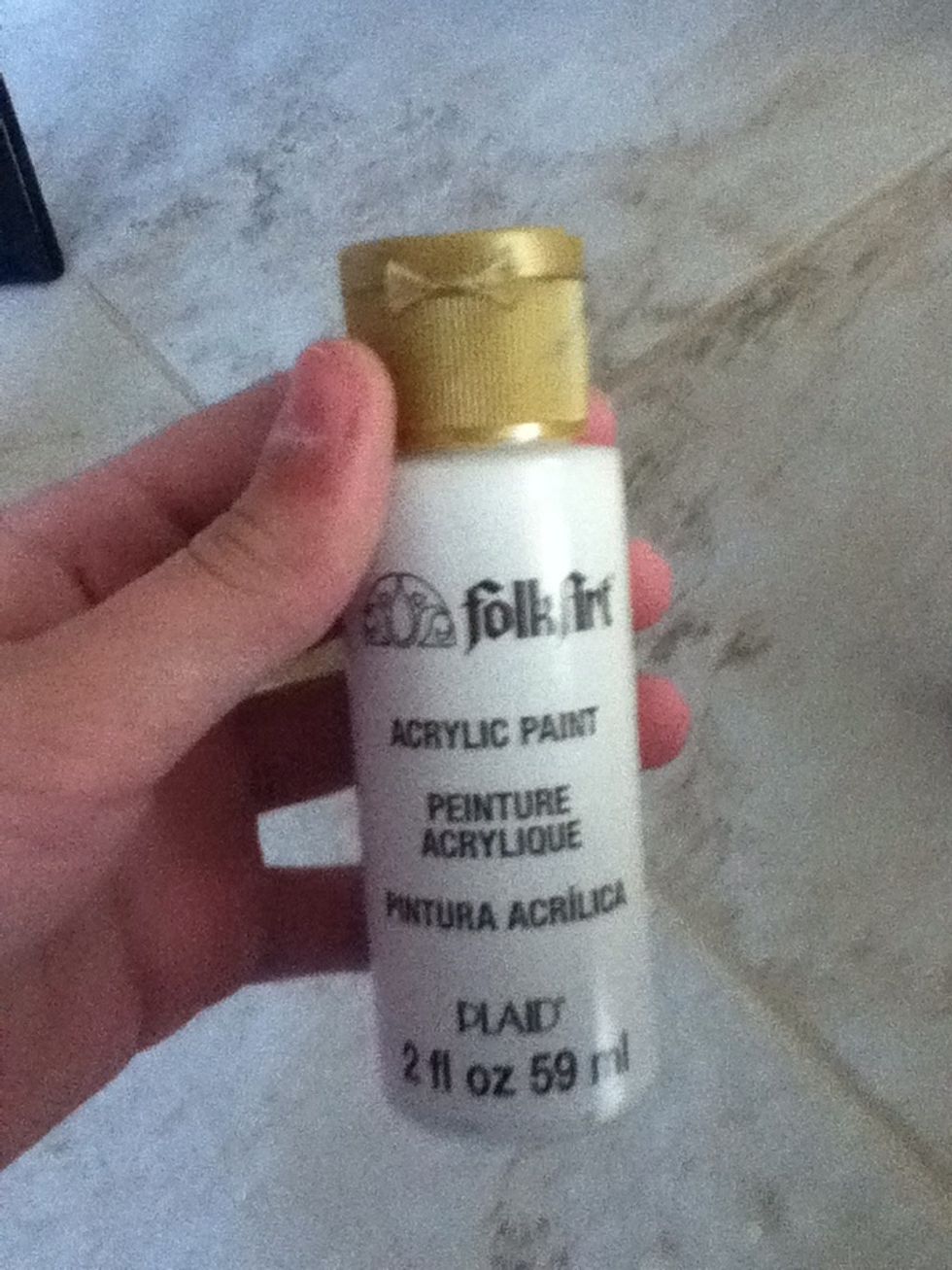 White acrylic
Green and pink acrylic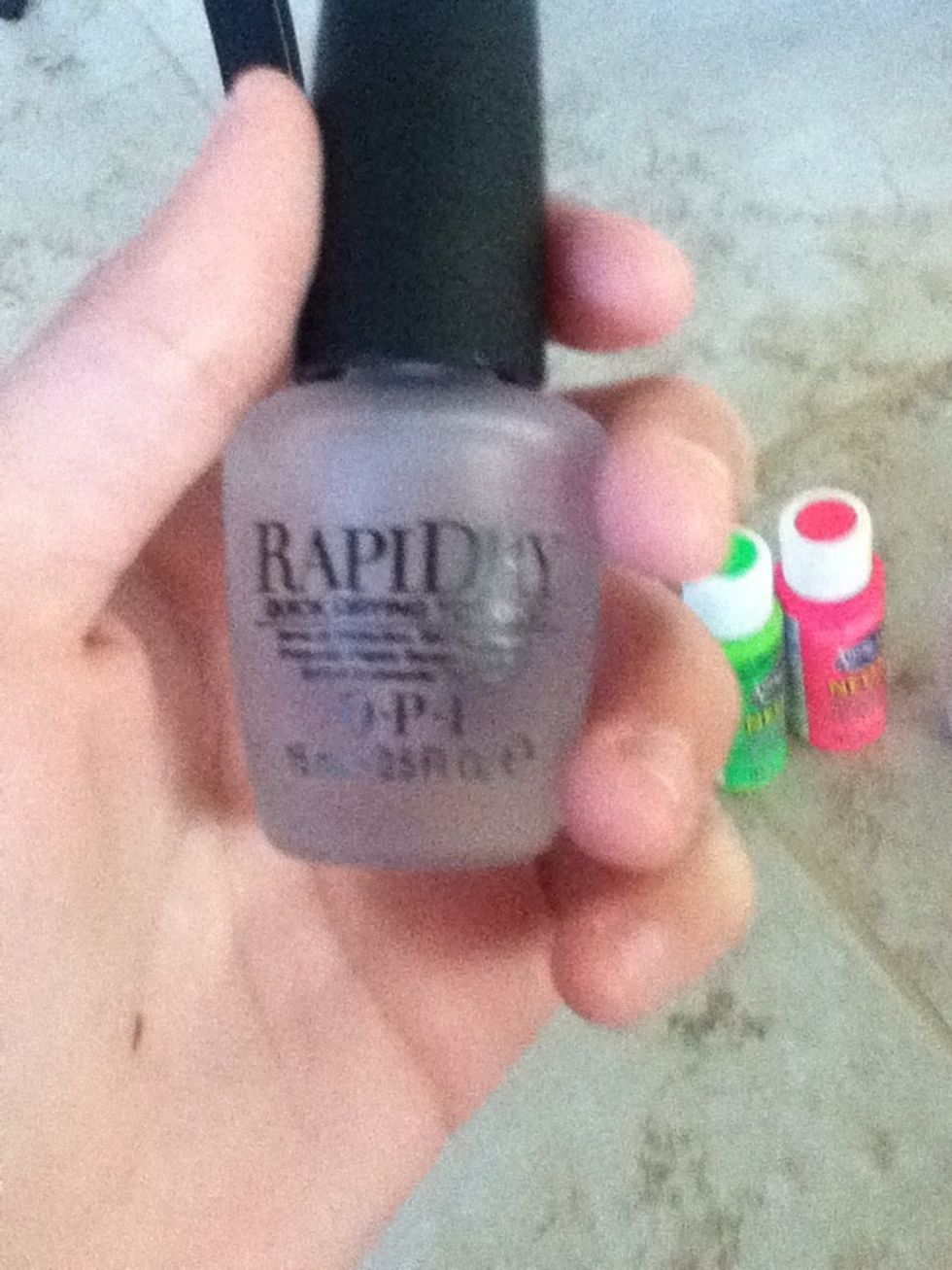 Top coat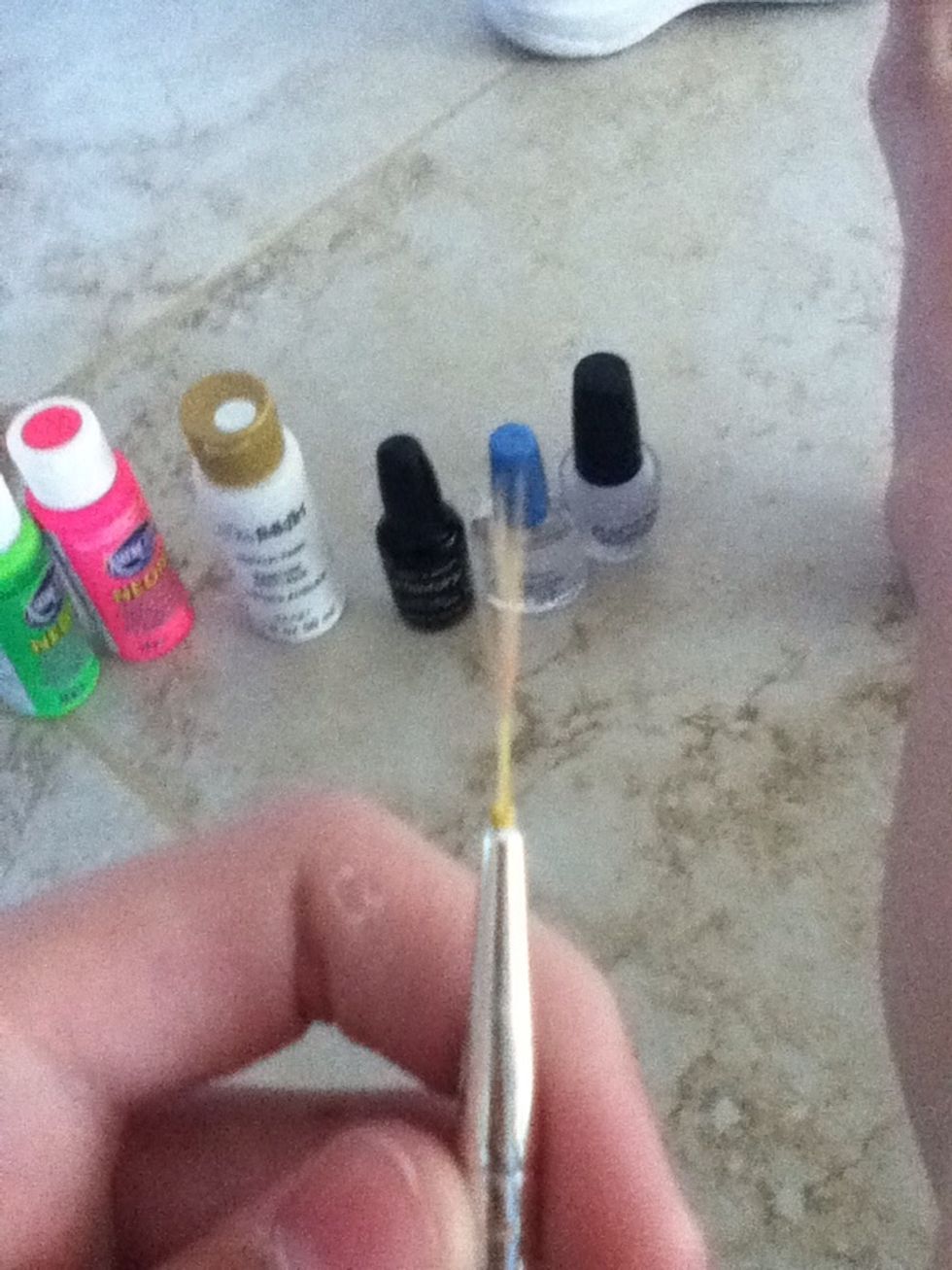 Striping brush. This is just a normal brush that had the edges cut off so just the middle is left.
Put on the top coat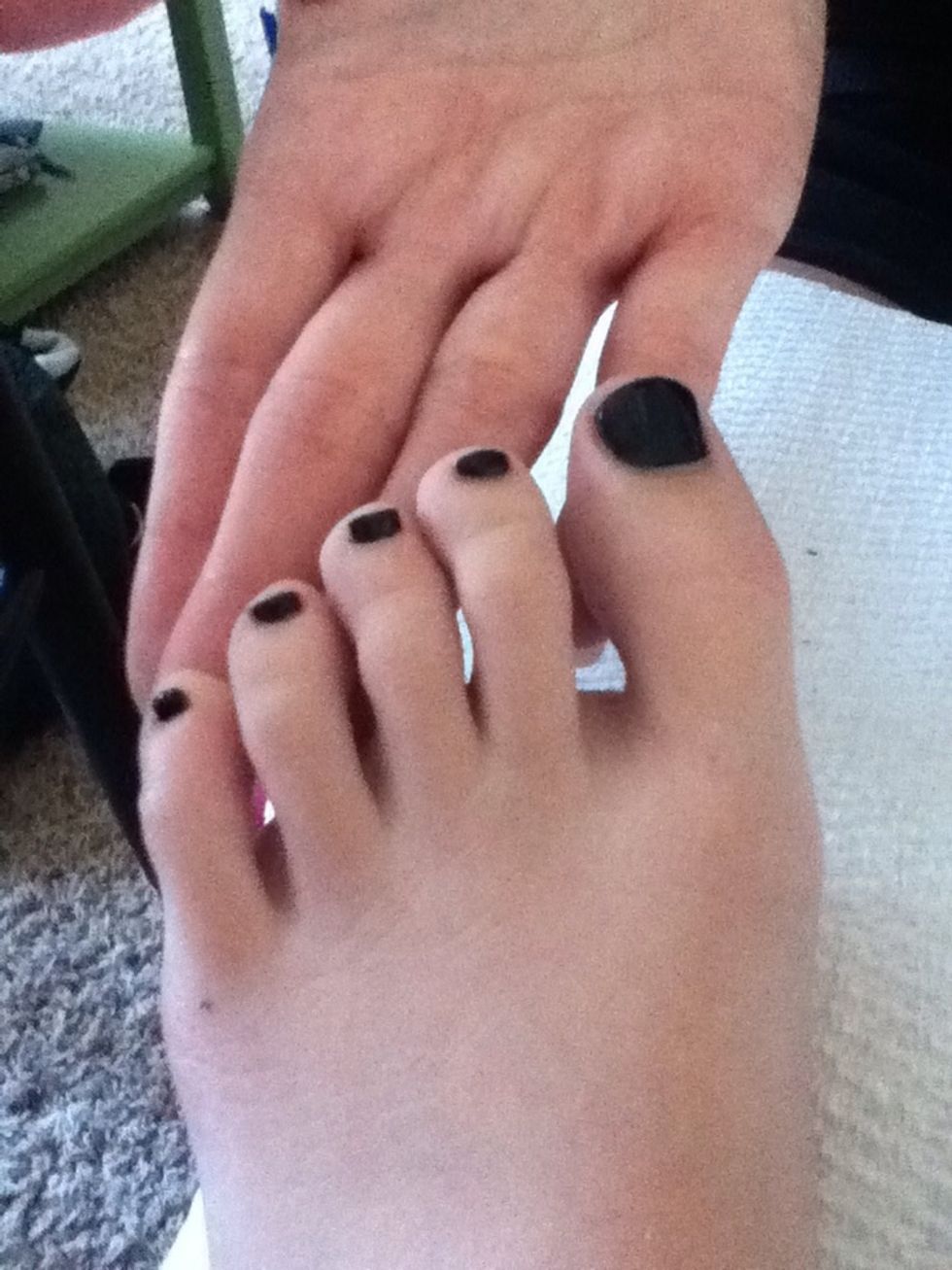 After it dries put on black polish. Let it dry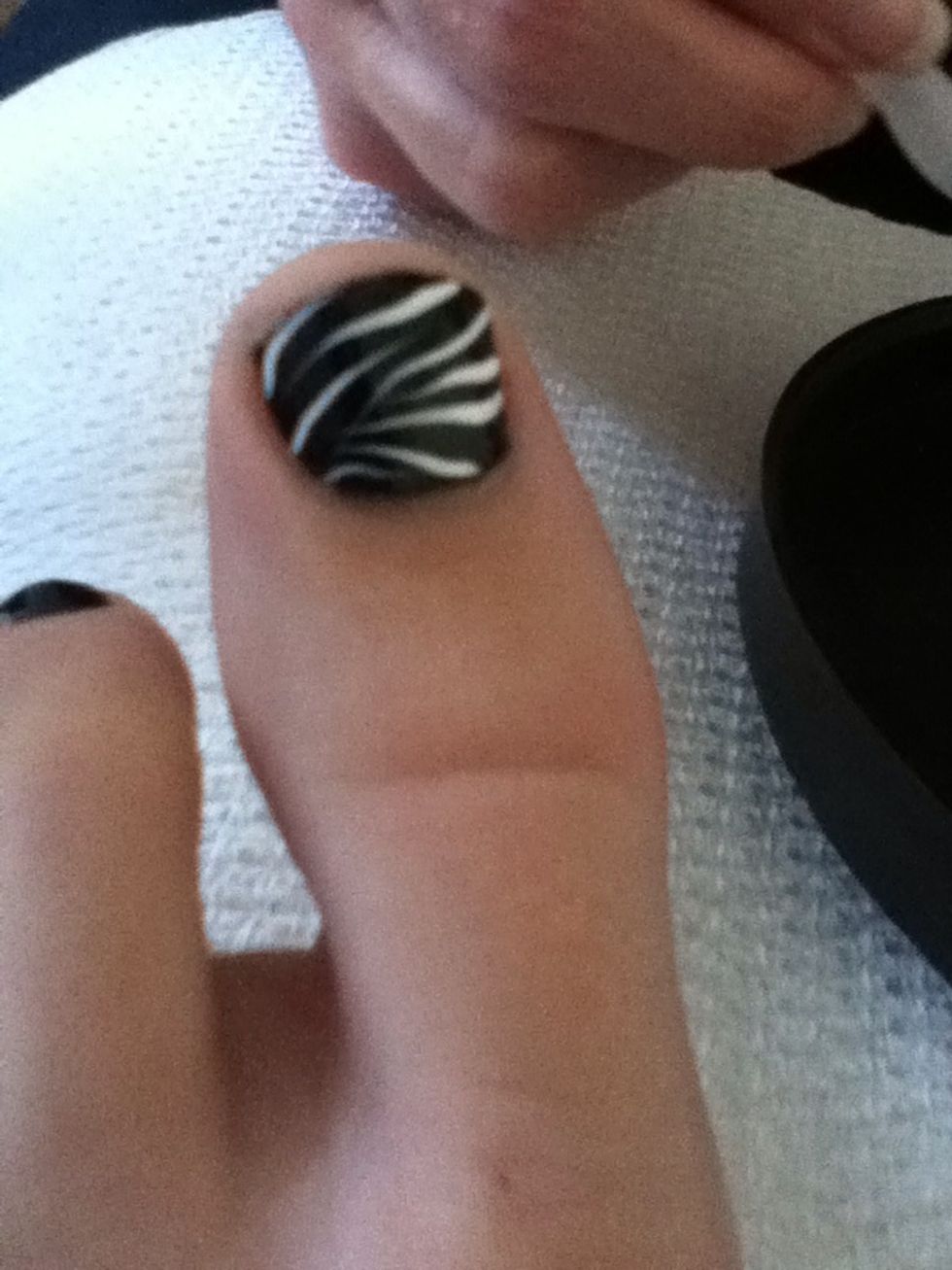 Zebra stripes with white. The reason we do this is cause if you put white under neon it makes the neon really *pop*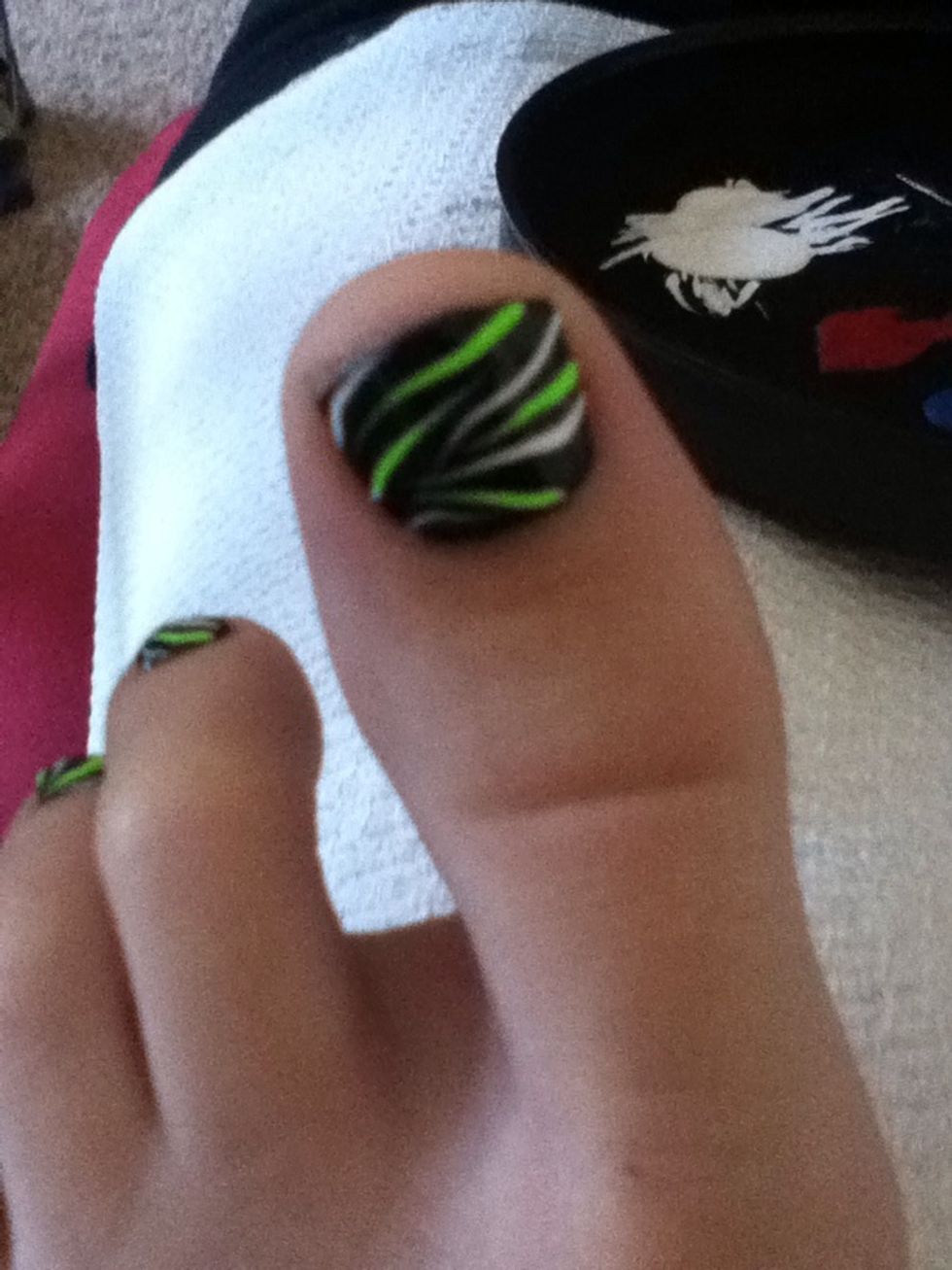 Put the green on over some of the white stripes.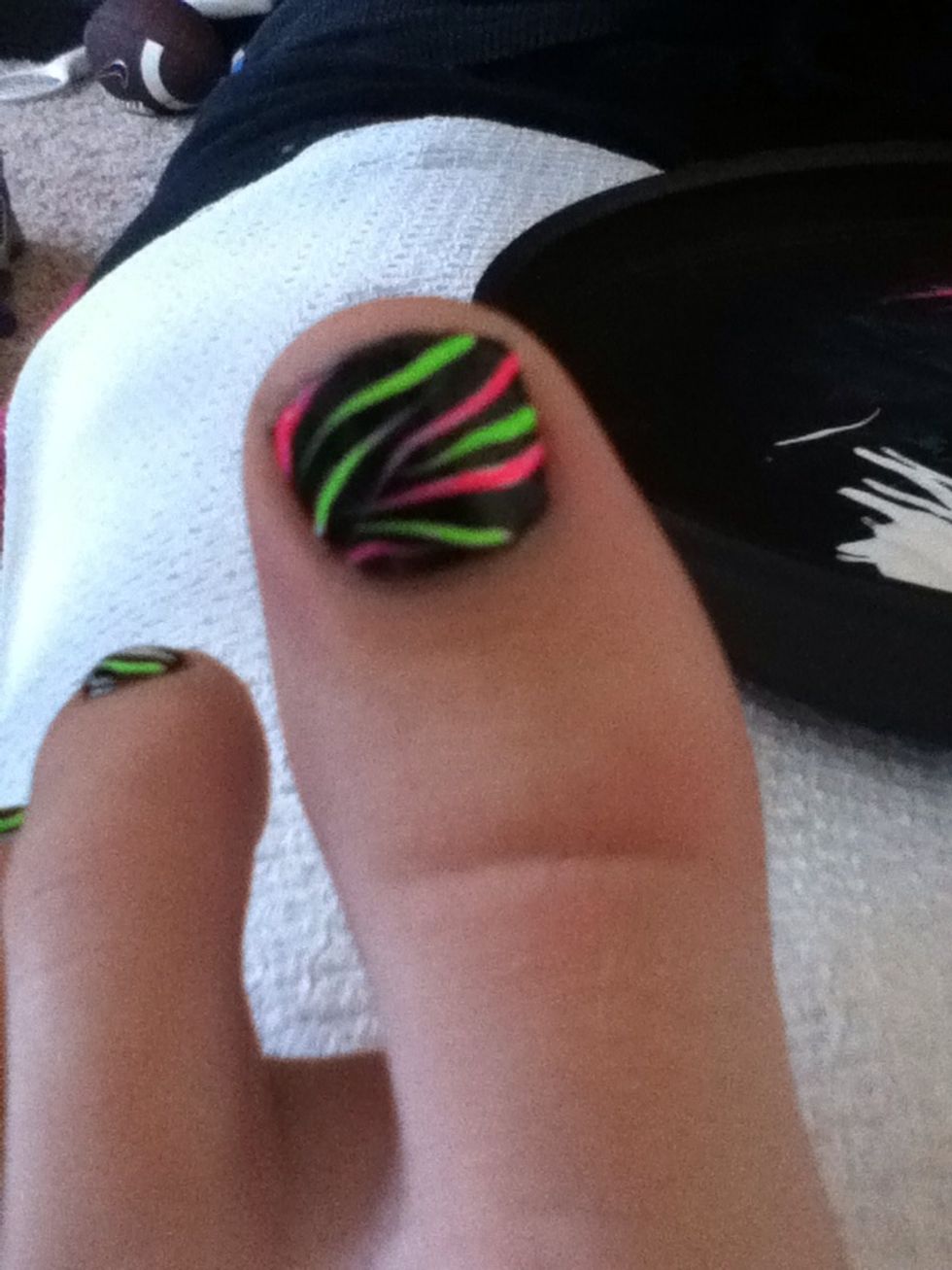 Then pink. Make sure NO WHITE is showing.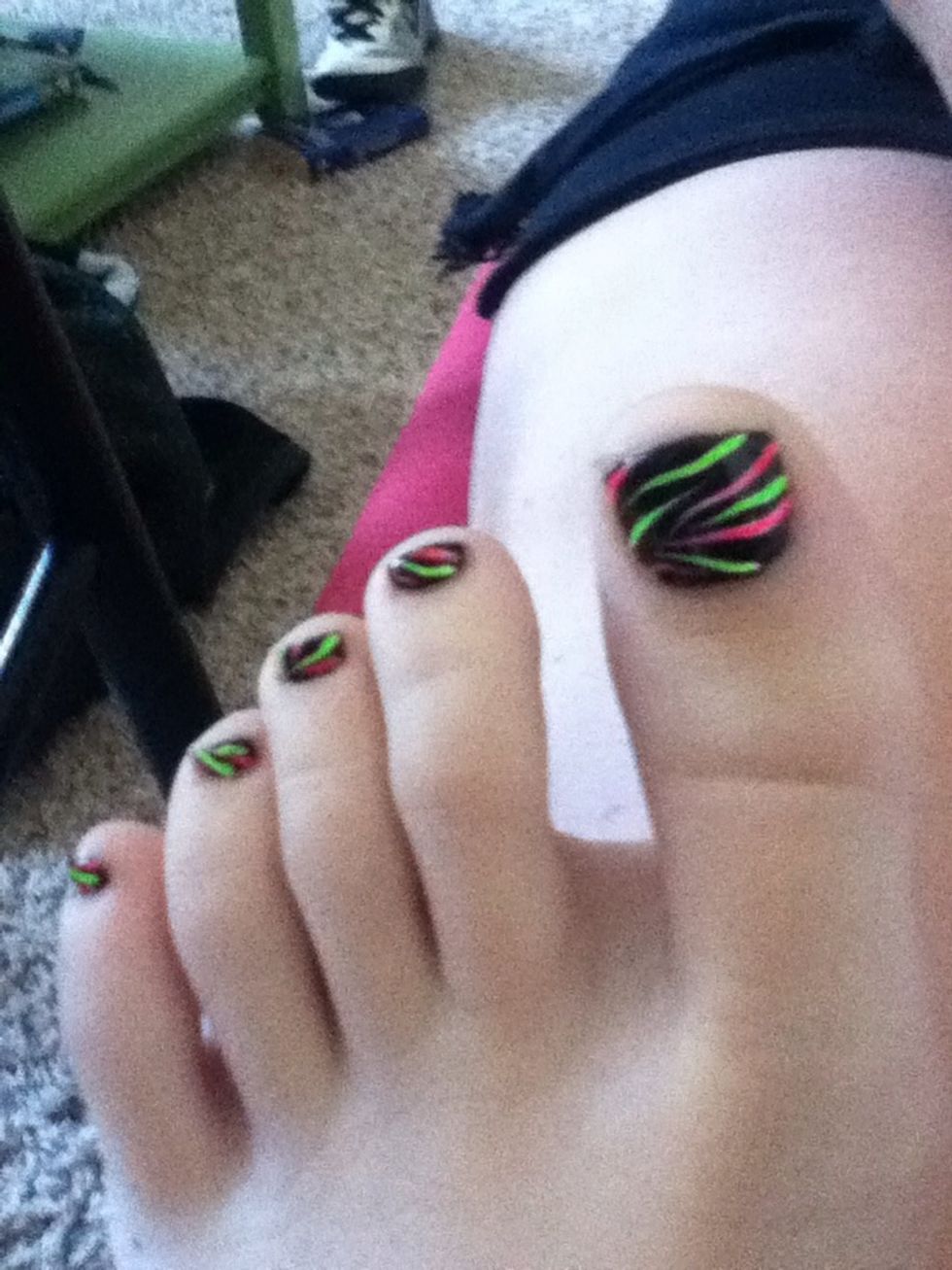 And you're done! Hope this turned out good!
Base coat
Black nail polish
White acrylic paint
Green neon acrylic paint
Pink neon acrylic paint
Top coat
Striping brush