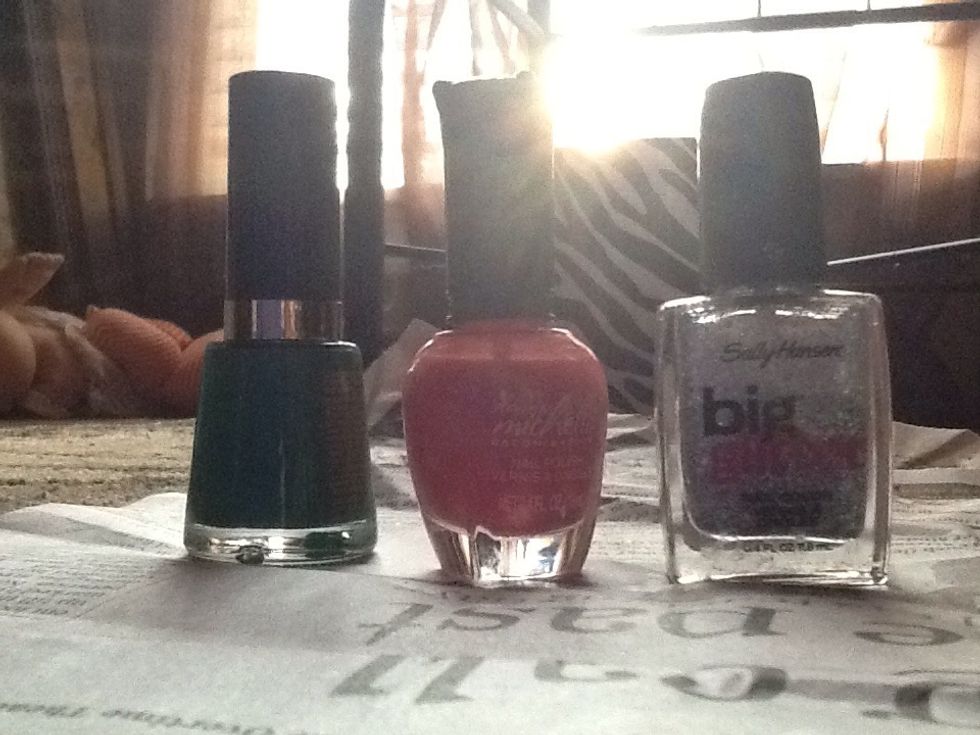 These are the colors I will be using, but fill free to change them if yo think that you would rather have another color.
Paint a yellow base coat or white. (Or any light color)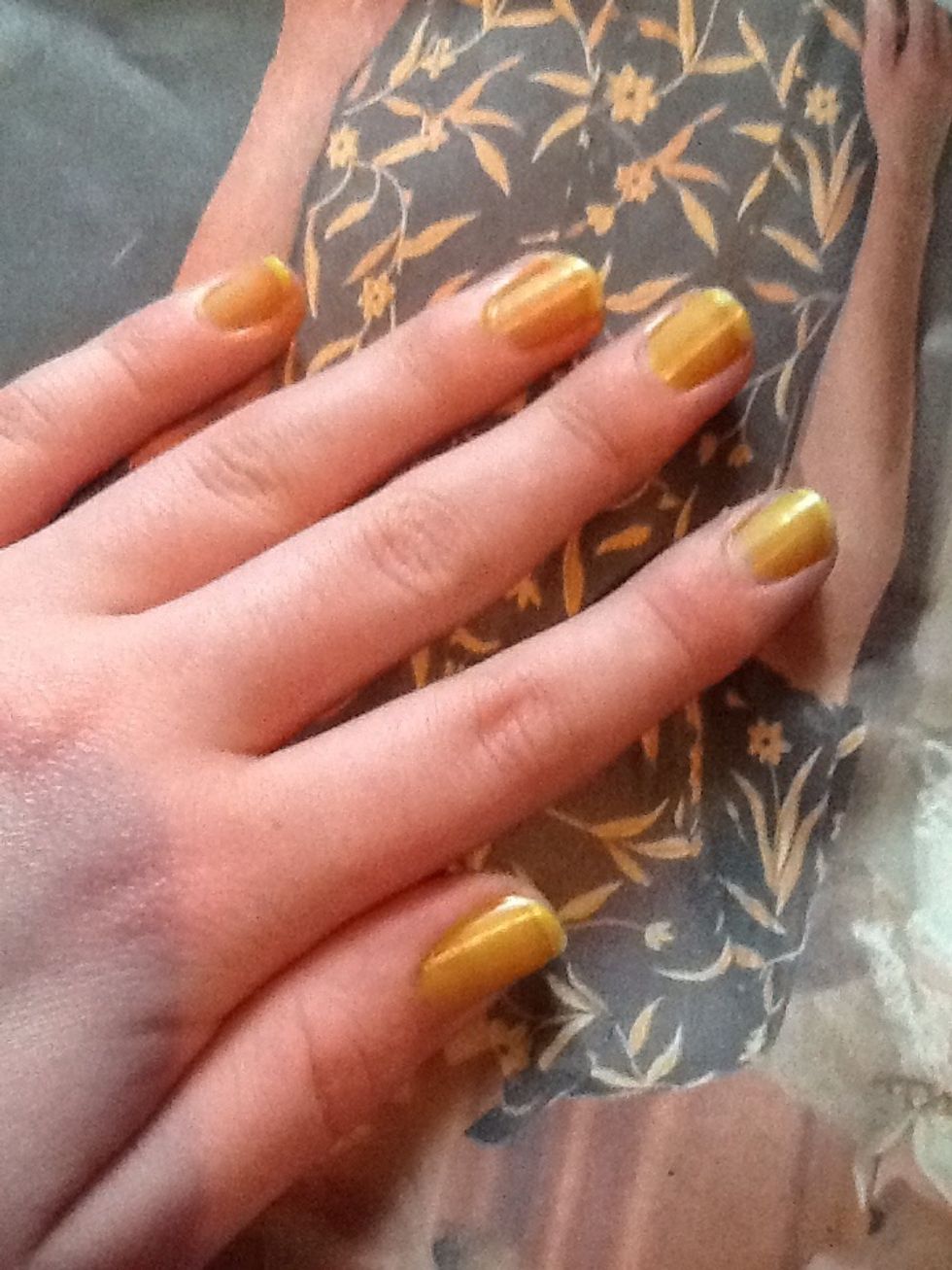 Let them dry for about a minute!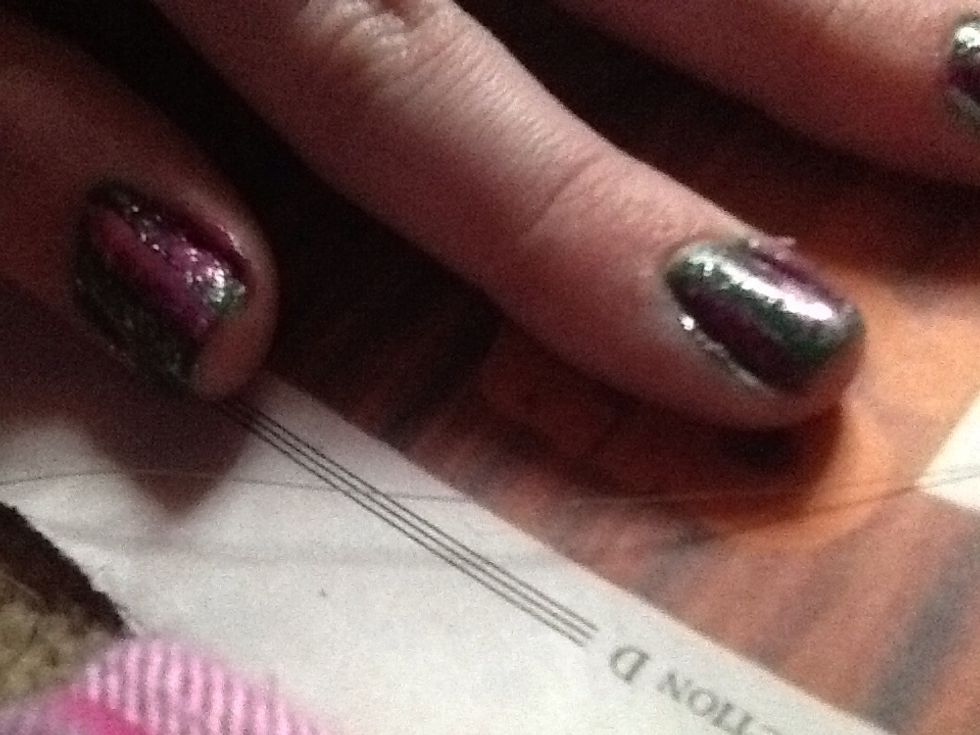 Now paint pink stripes.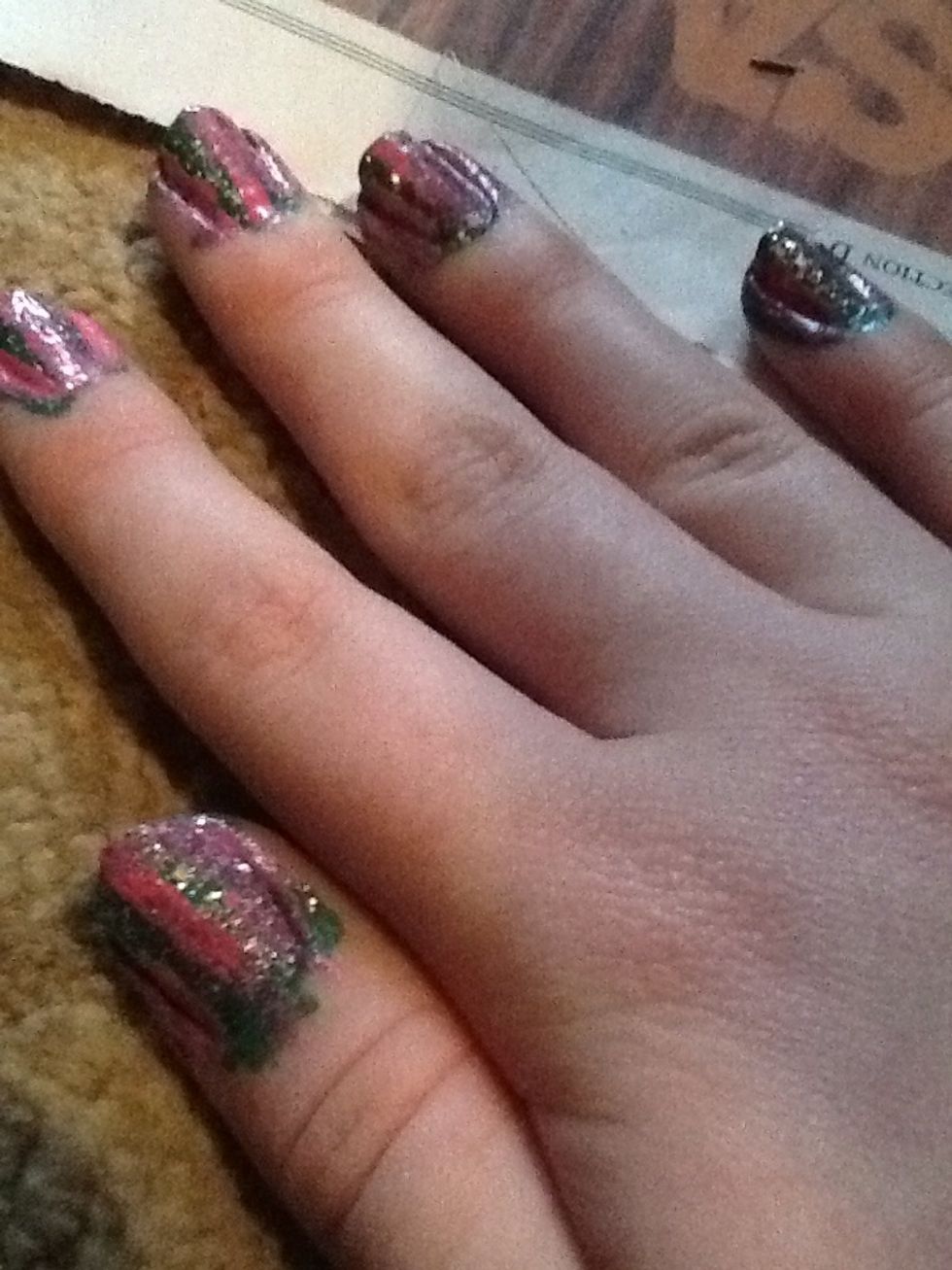 Then you are done. Later you can clean up the edges.
1.0 Nail polish
1.0 Mint (blue-green) nail polish
1.0 Light pink nail polish
1.0 Sparkle nail polish