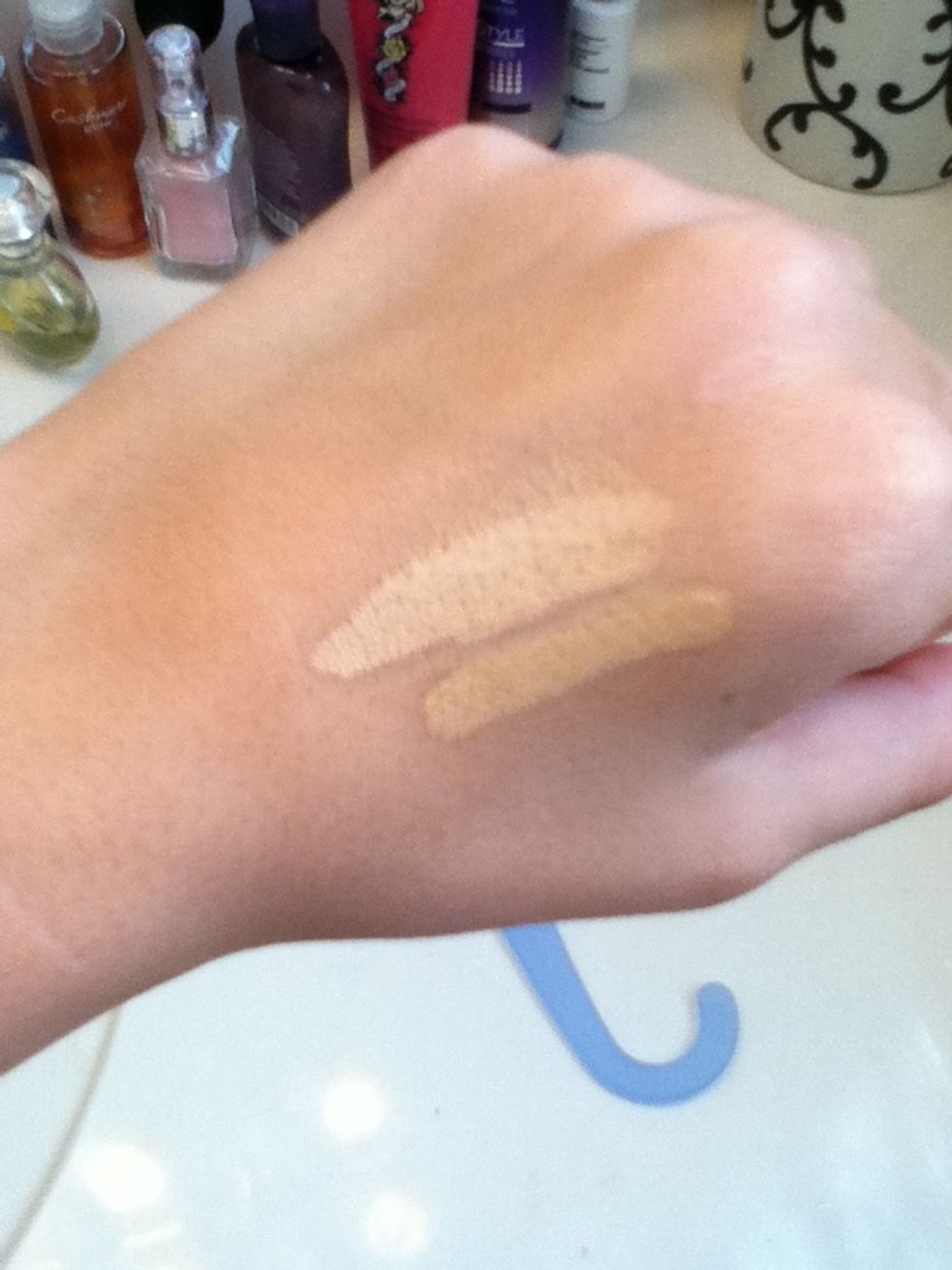 Here are the two concealers I will use. the top one (lighter)is Maybelline's medium beige and the bottom (darker) is Maybelline's deep beige.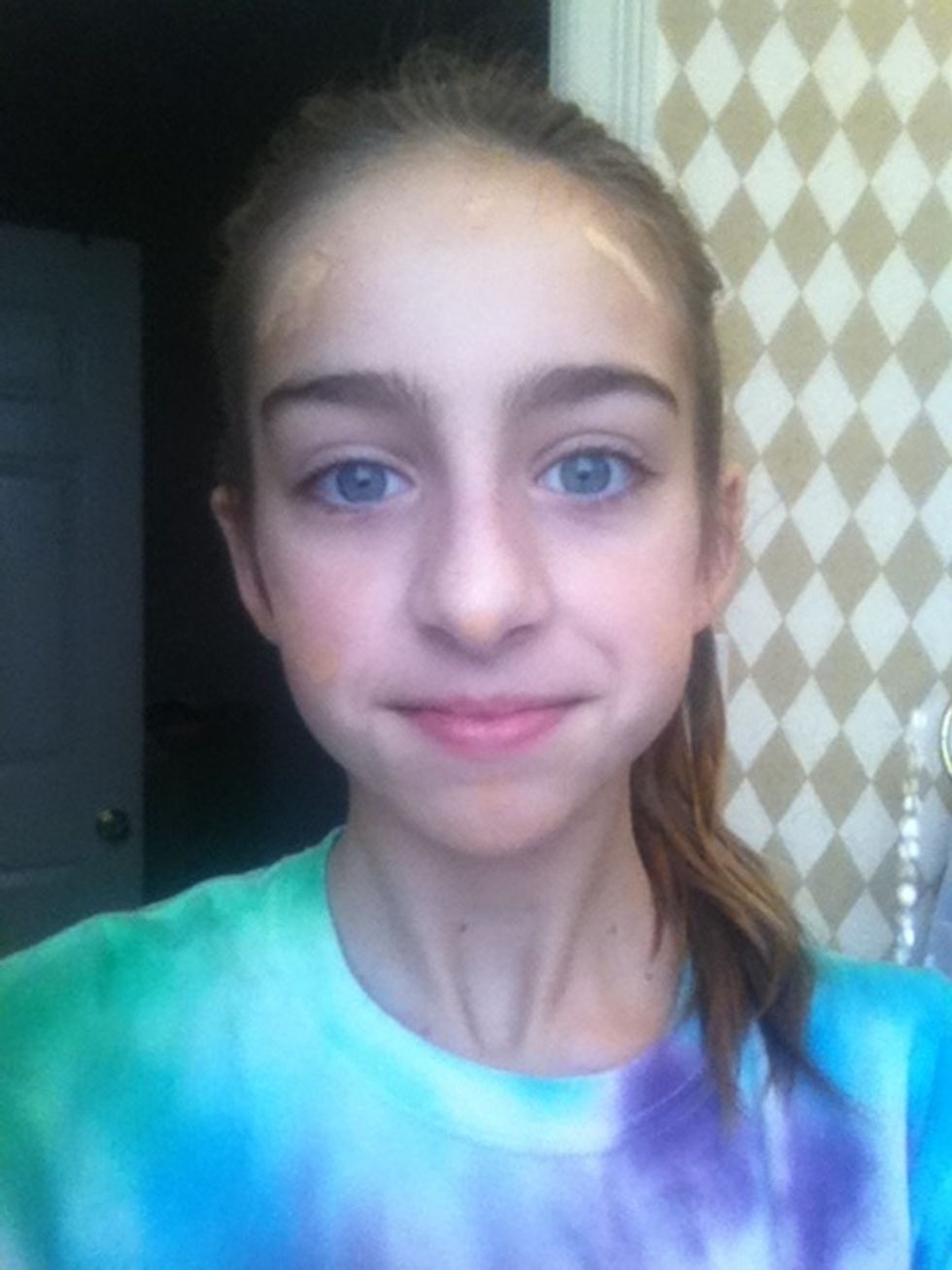 (Lol awkward face) I put the darker shades on the places where I usually contour and the top of my forehead,tip of my nose, and chin.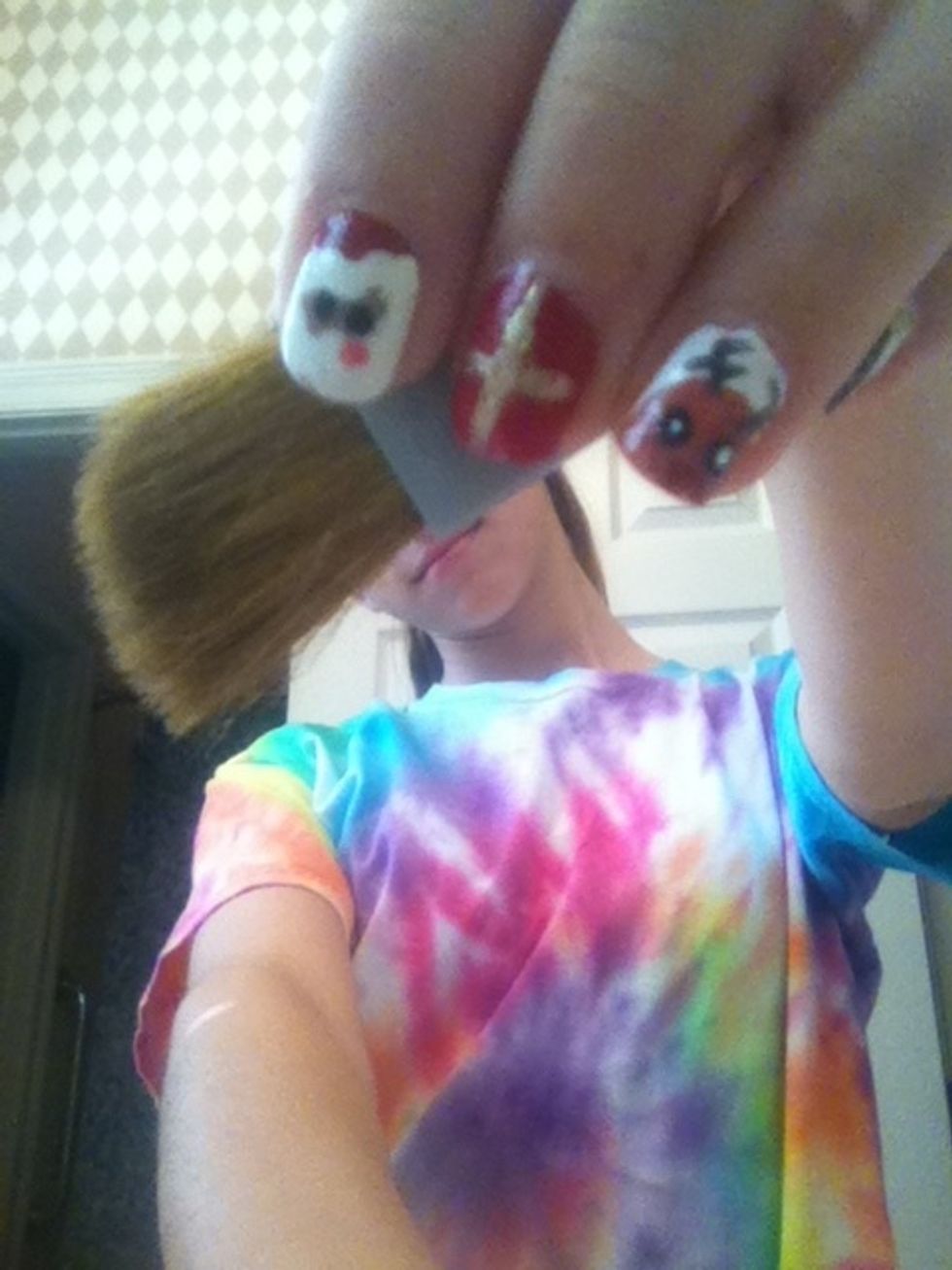 Like my new mani😜? Ok next step is to blend out these colors with a brush (I use this travel size one from L'oréal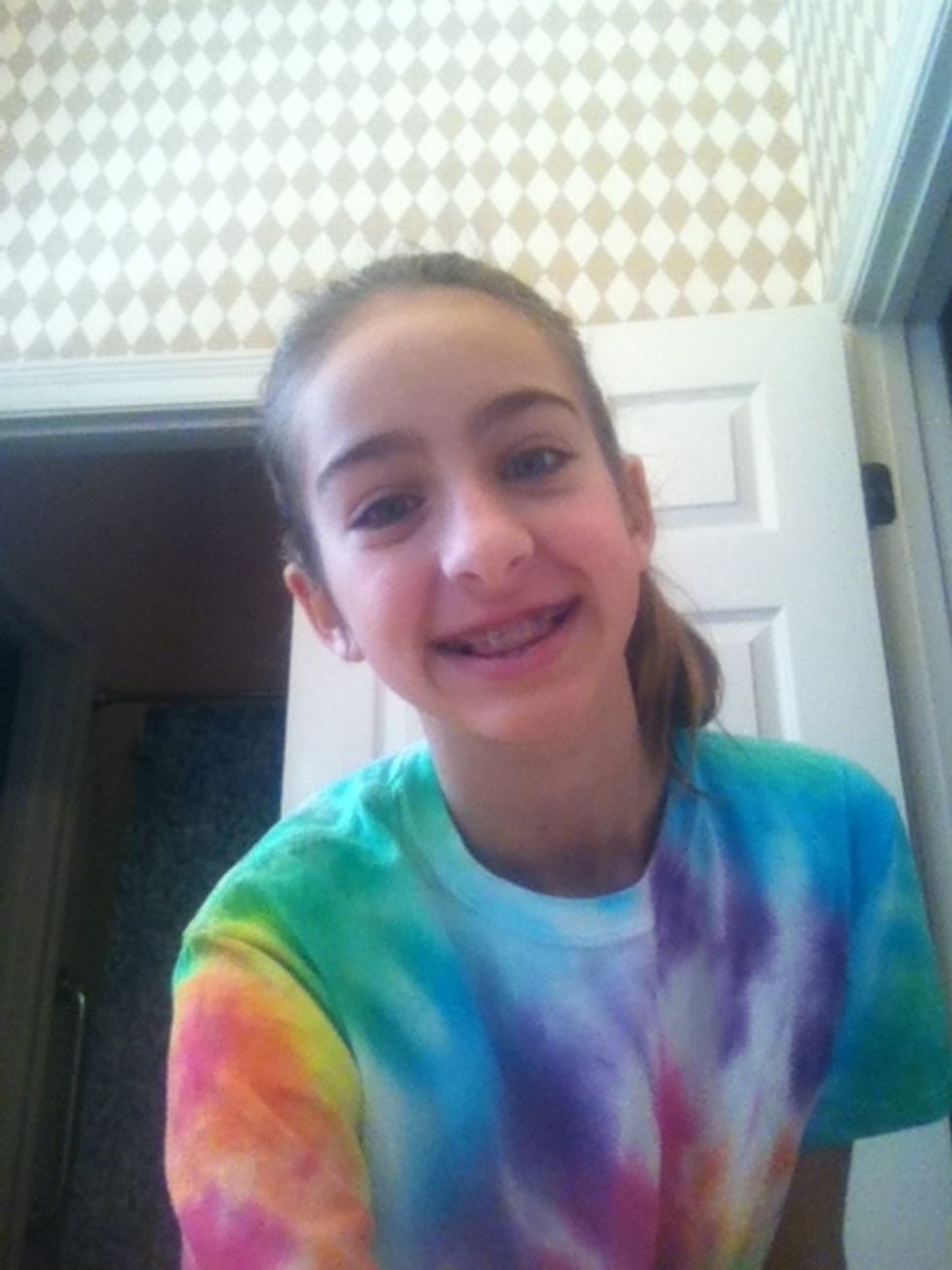 Doneeeeee and if you liked my mani in the last pic comment if you want a guide on it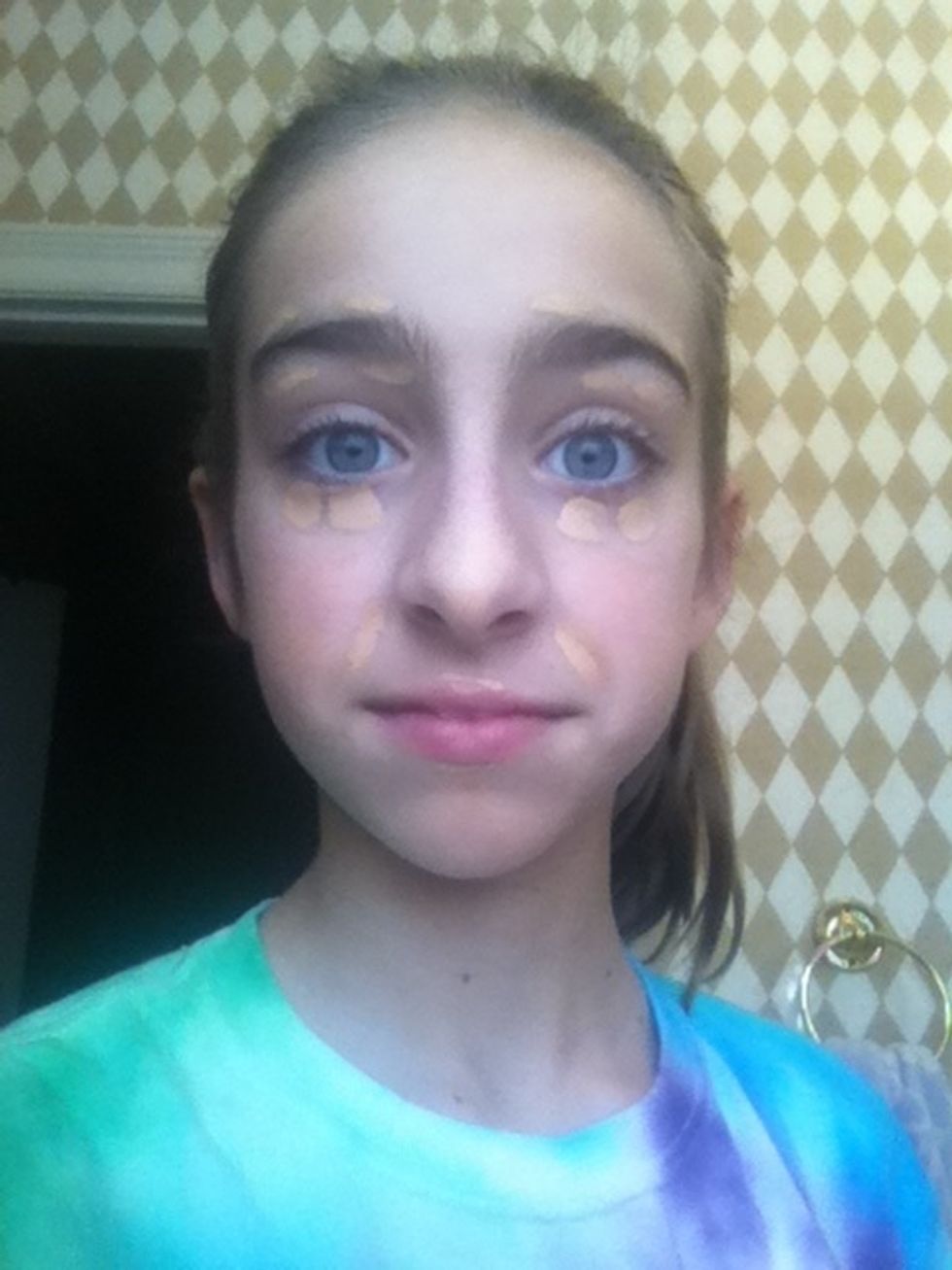 Another awkward face! Apply lighter concealer under eyes, under nose, and near eyebrows and don't forget on the top and bottom of your lips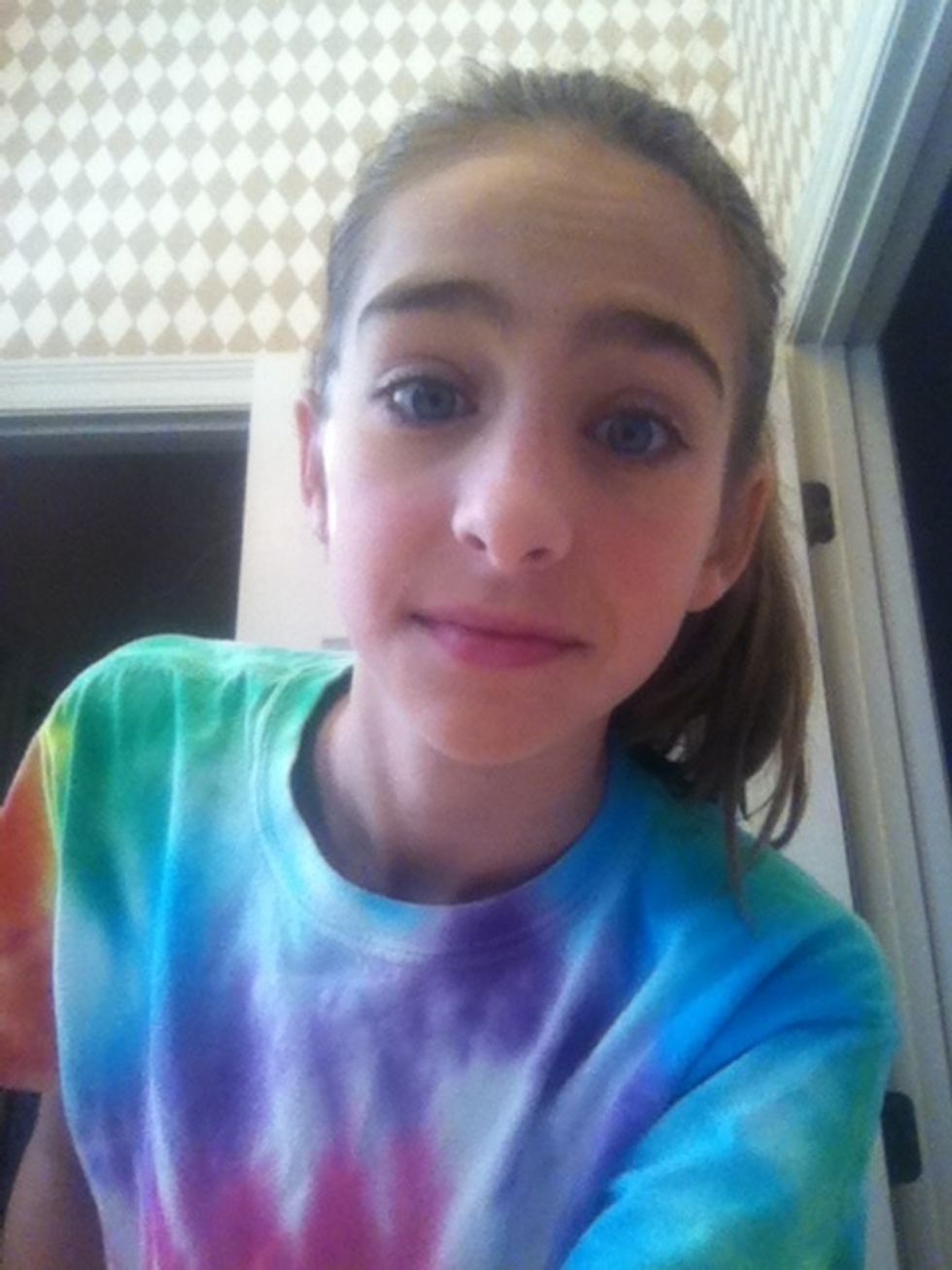 Blend, blend, blend
Next take a somewhat damp towel and dab your face with it to take off unnecessary concealer splotches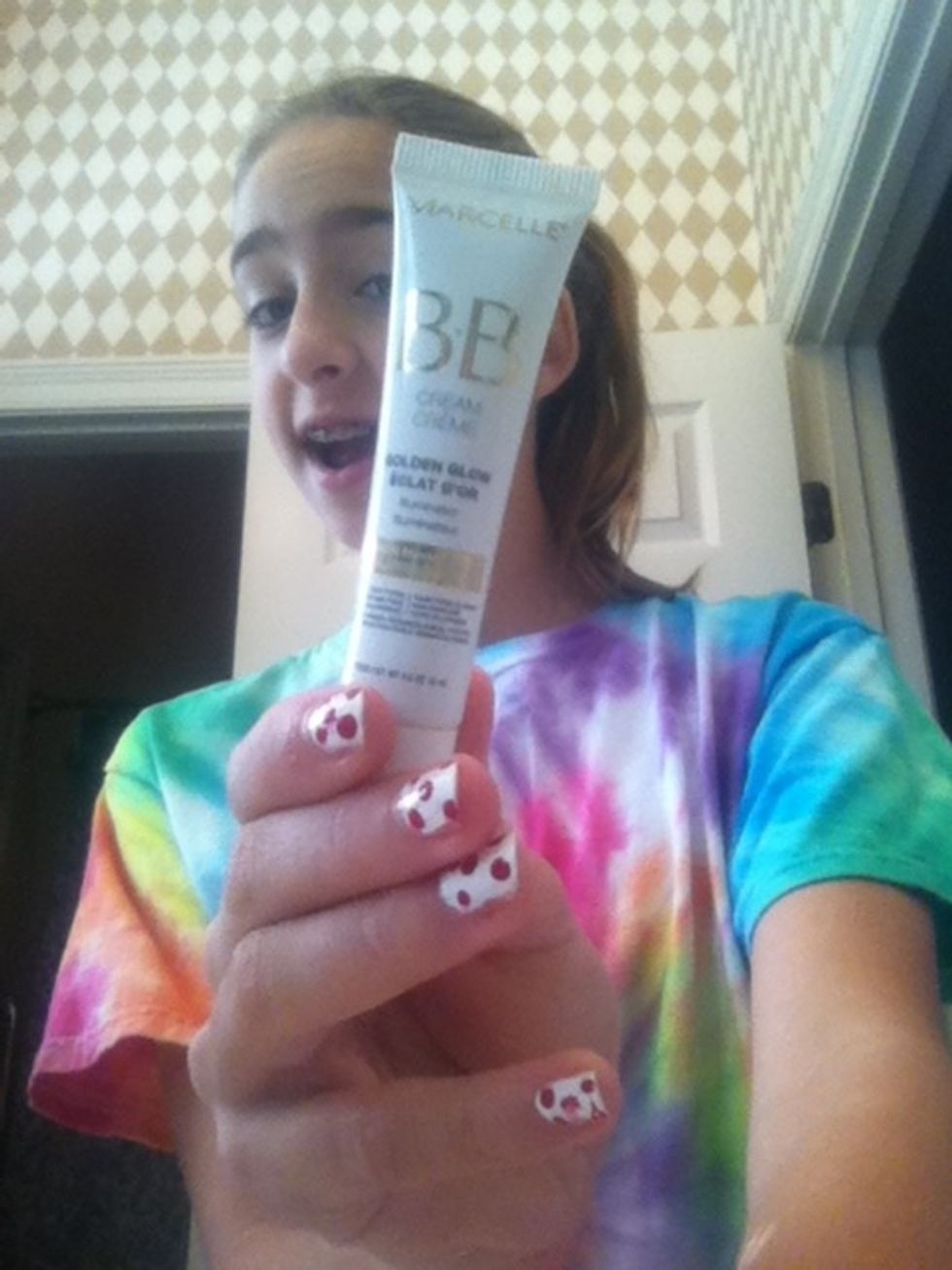 The BB cream I use is from Marcelle and has no shade (that's fishy) and just put that on your face (I use a brush for this)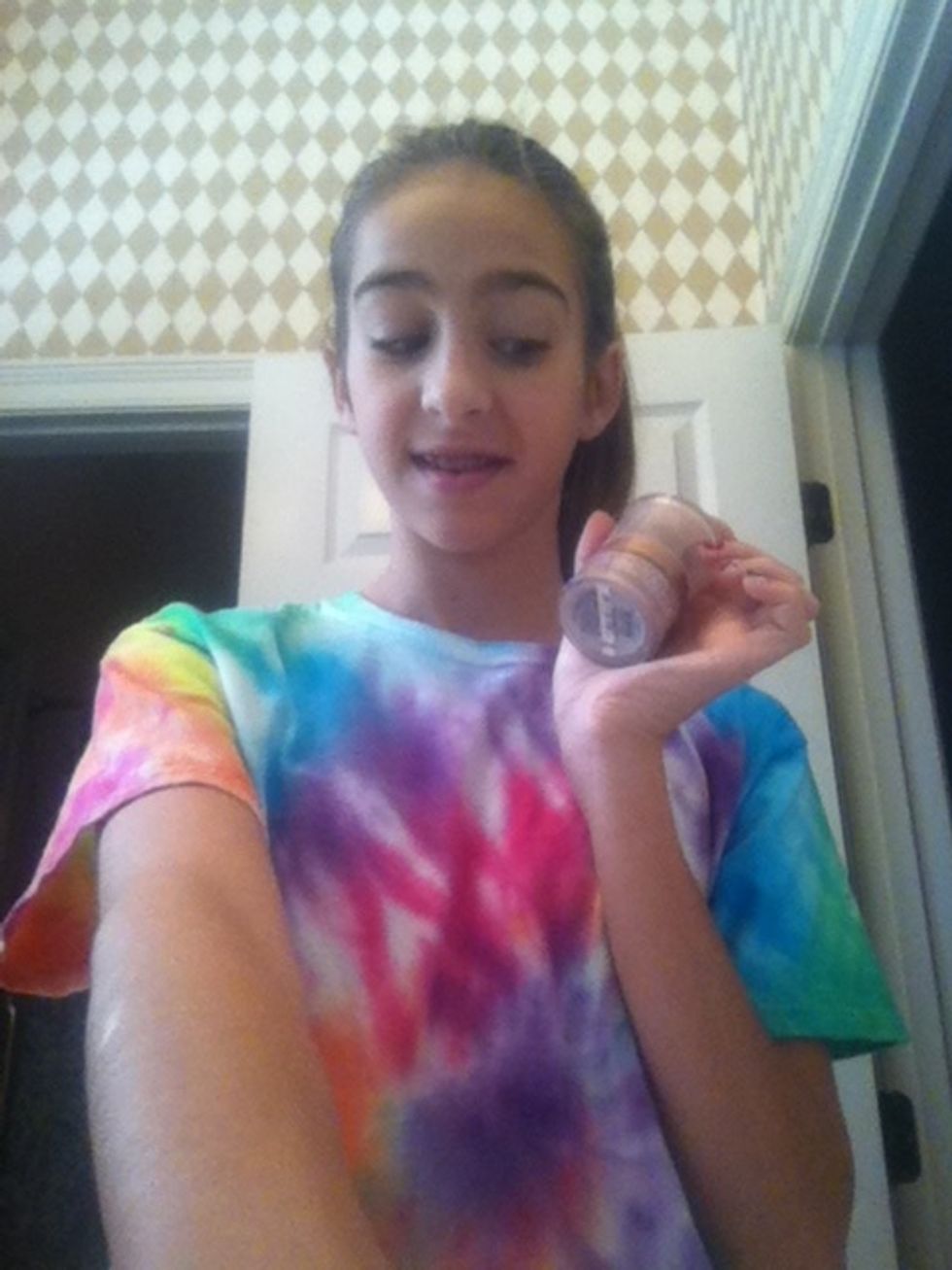 Next put on an illuminator or powder. I used an illuminator and it is L'oréal's illuminator in nude glow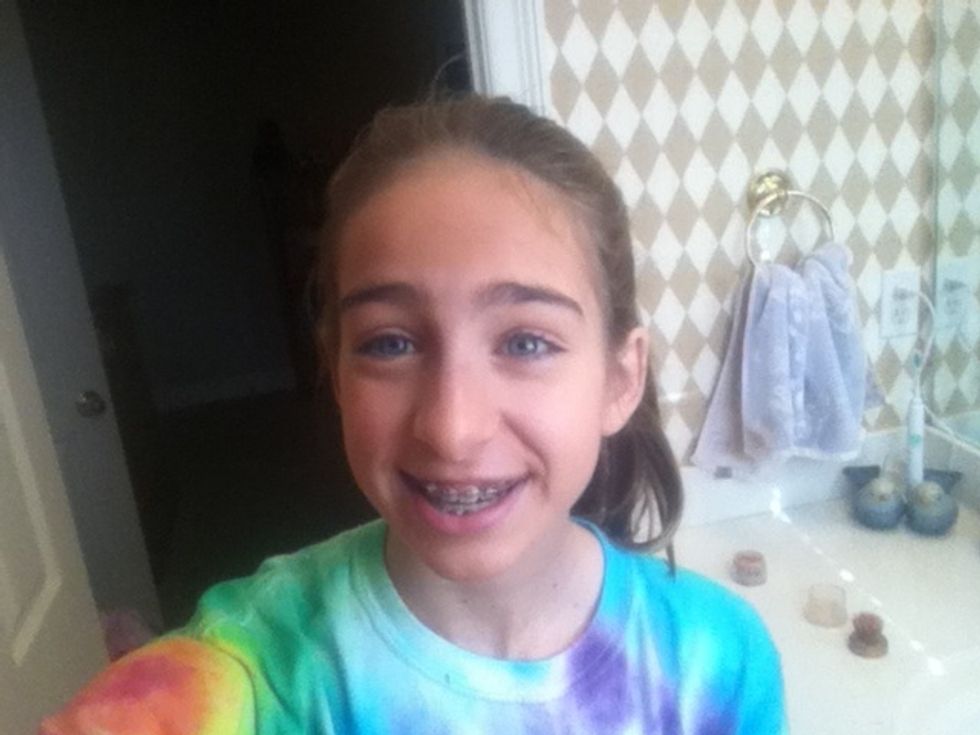 Lol random selfie but we're done with phase 1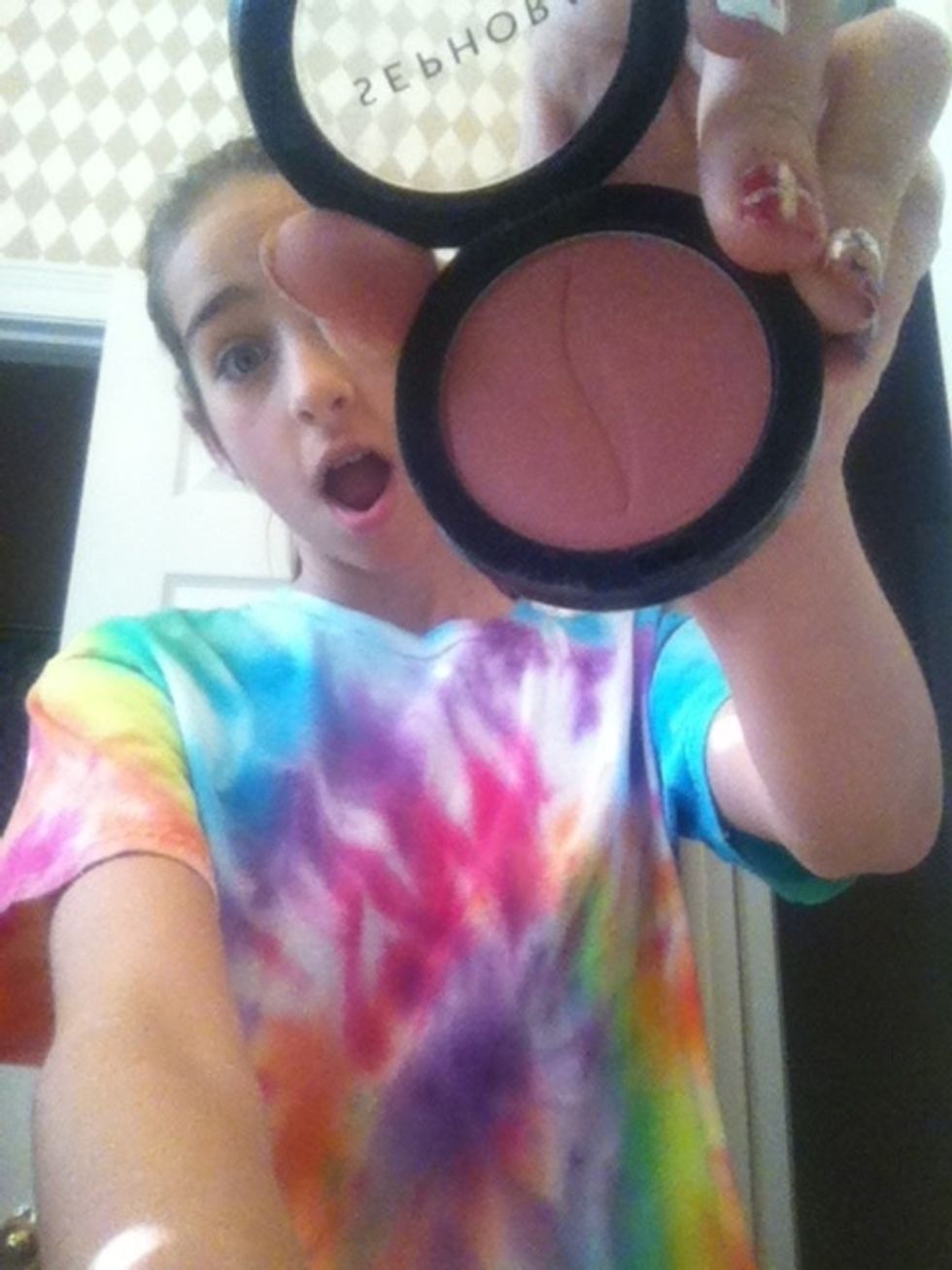 Just bronze how you want and then get the darker shade of blush and apply it to your upper cheekbone. This blush is by sephora and called raspberry sheen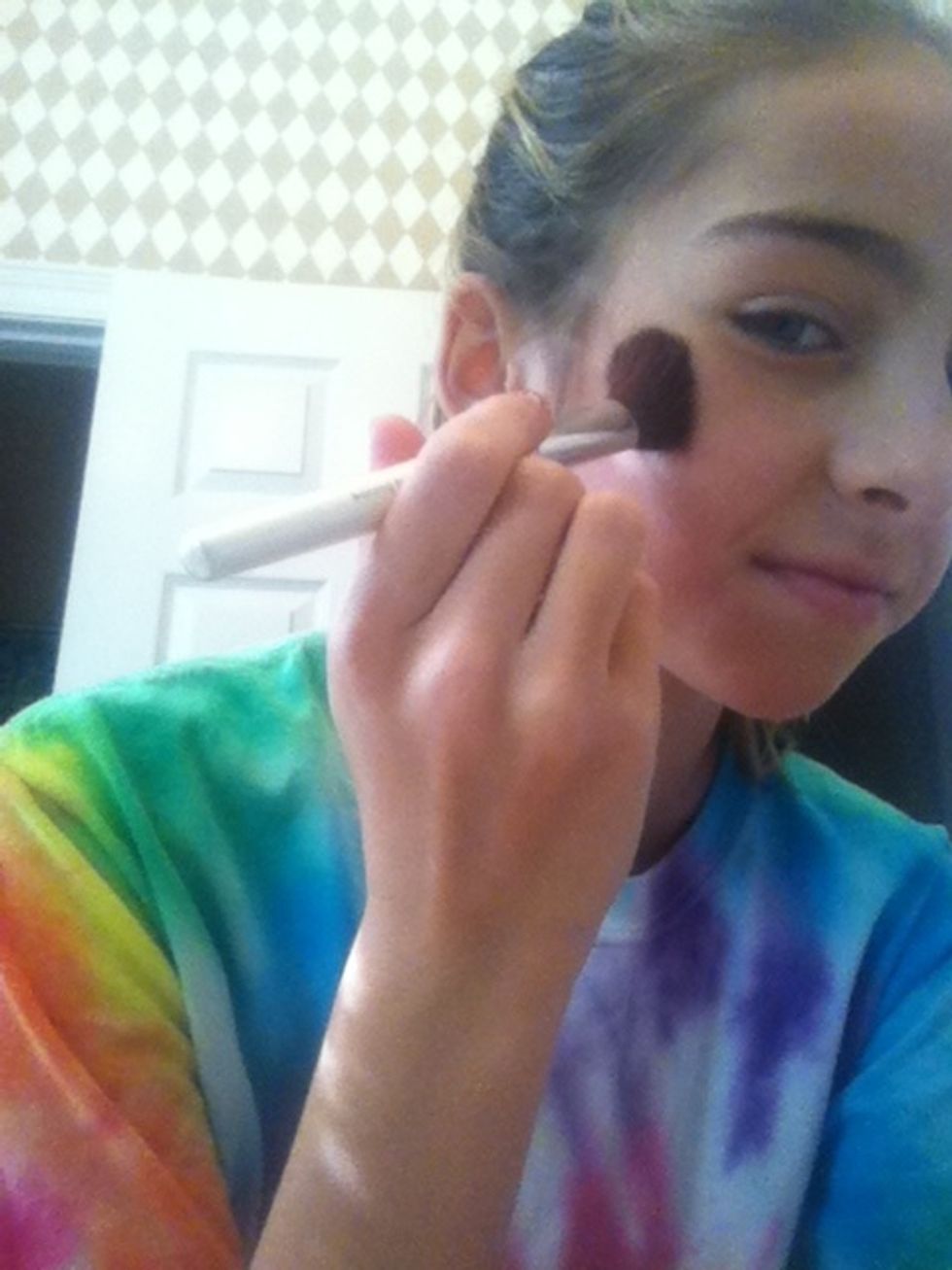 And here is a pic of me doing just that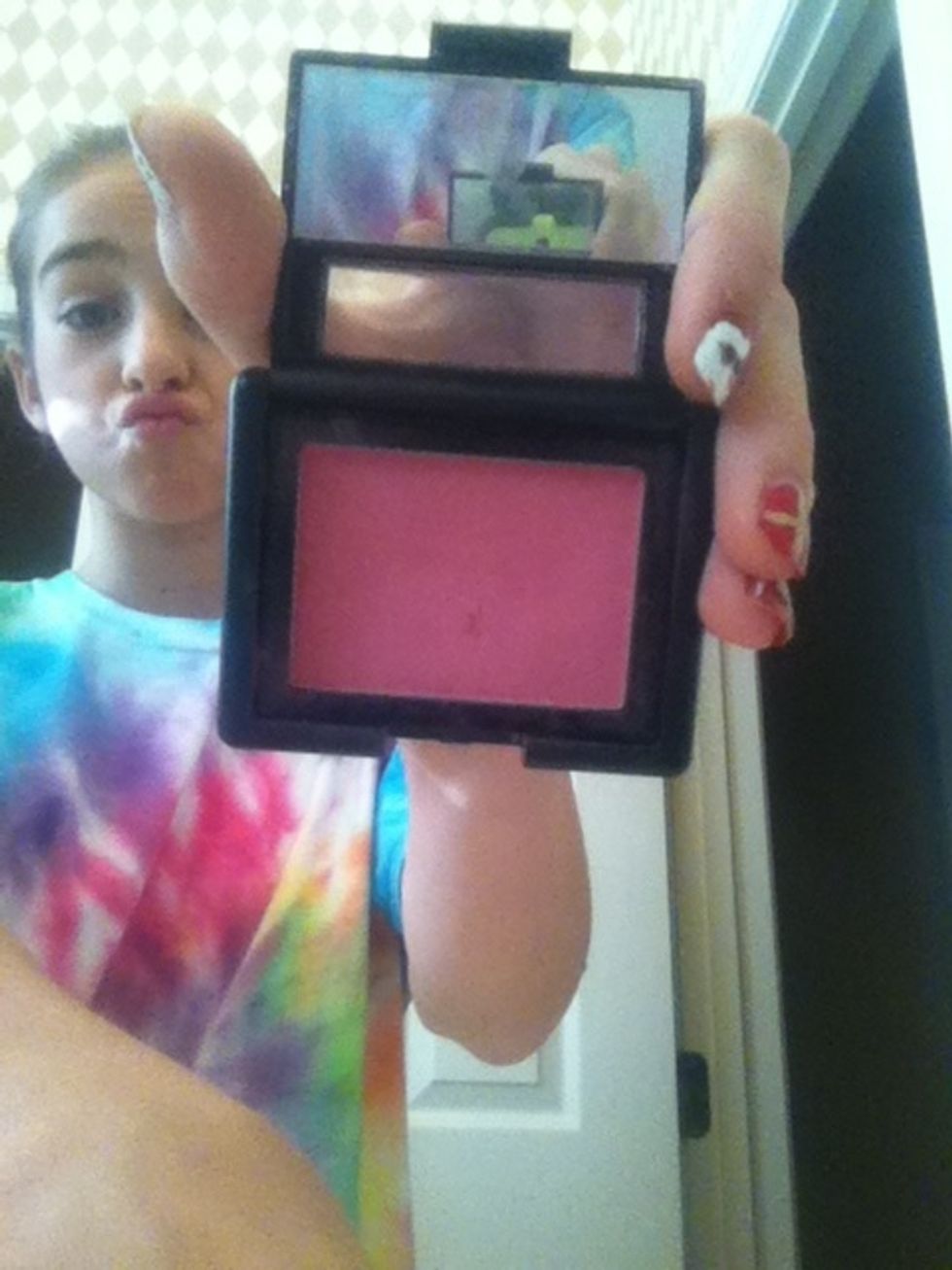 Now get a lighter shade and put it on the apples of your cheeks. This is e.l.f.'s fushia fusion (lol that is how they spelled fuchsia on the blush)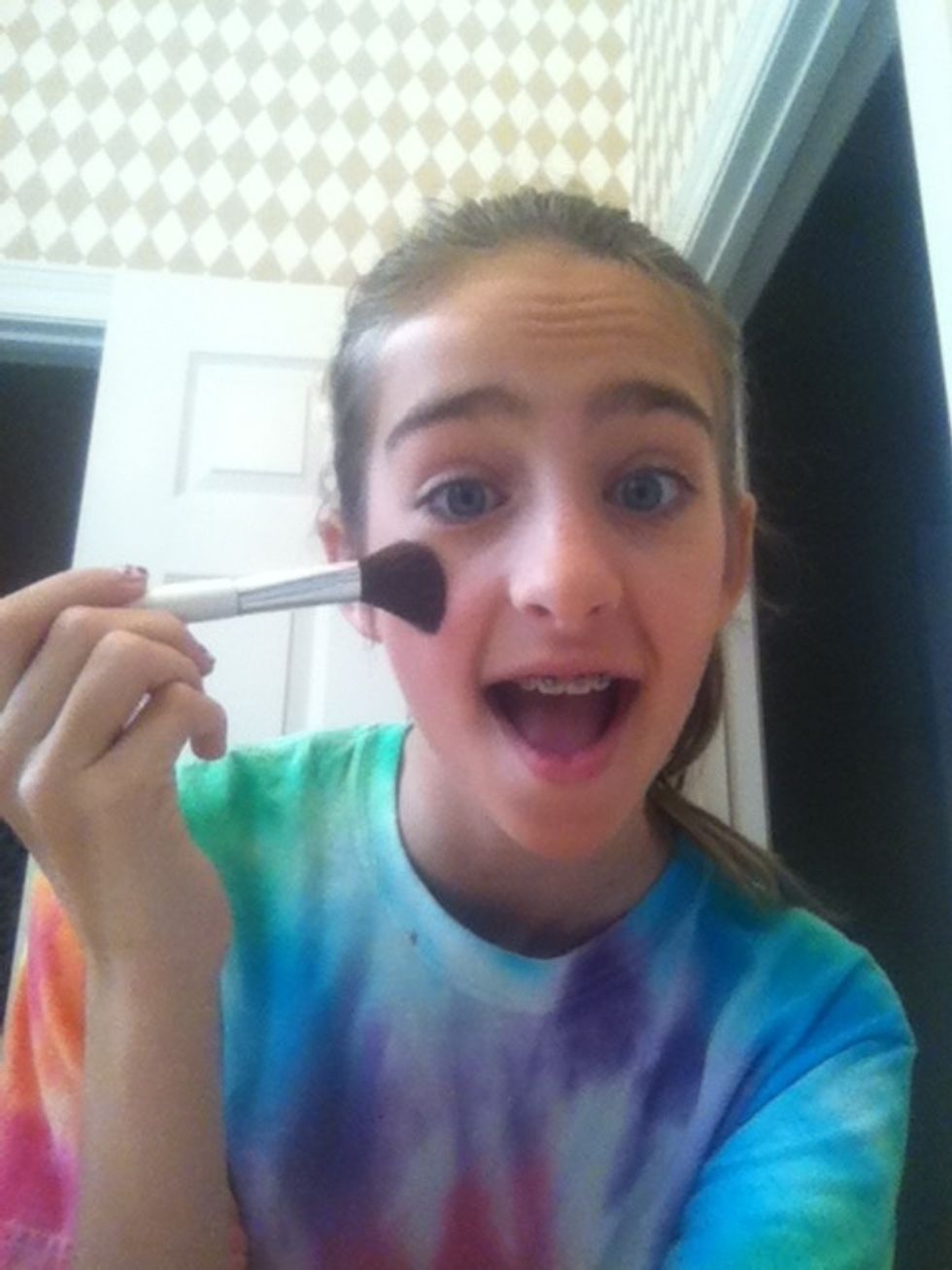 And here is me doing so. If you were wandering I was listening to music that was coming from downstairs and rocking out.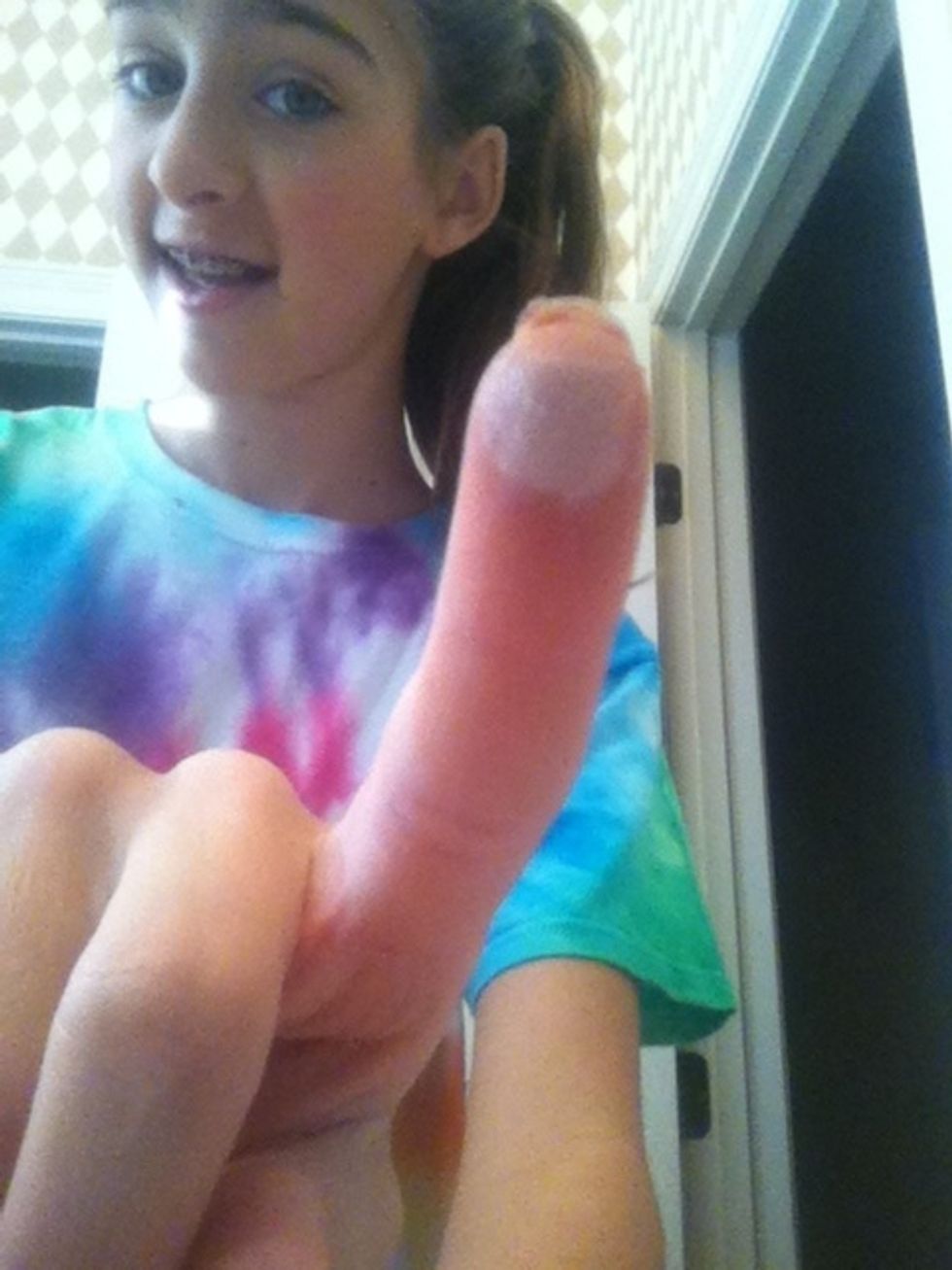 Now highlight your face this is my highlighter it was in some highlighter palate with the labels scratched off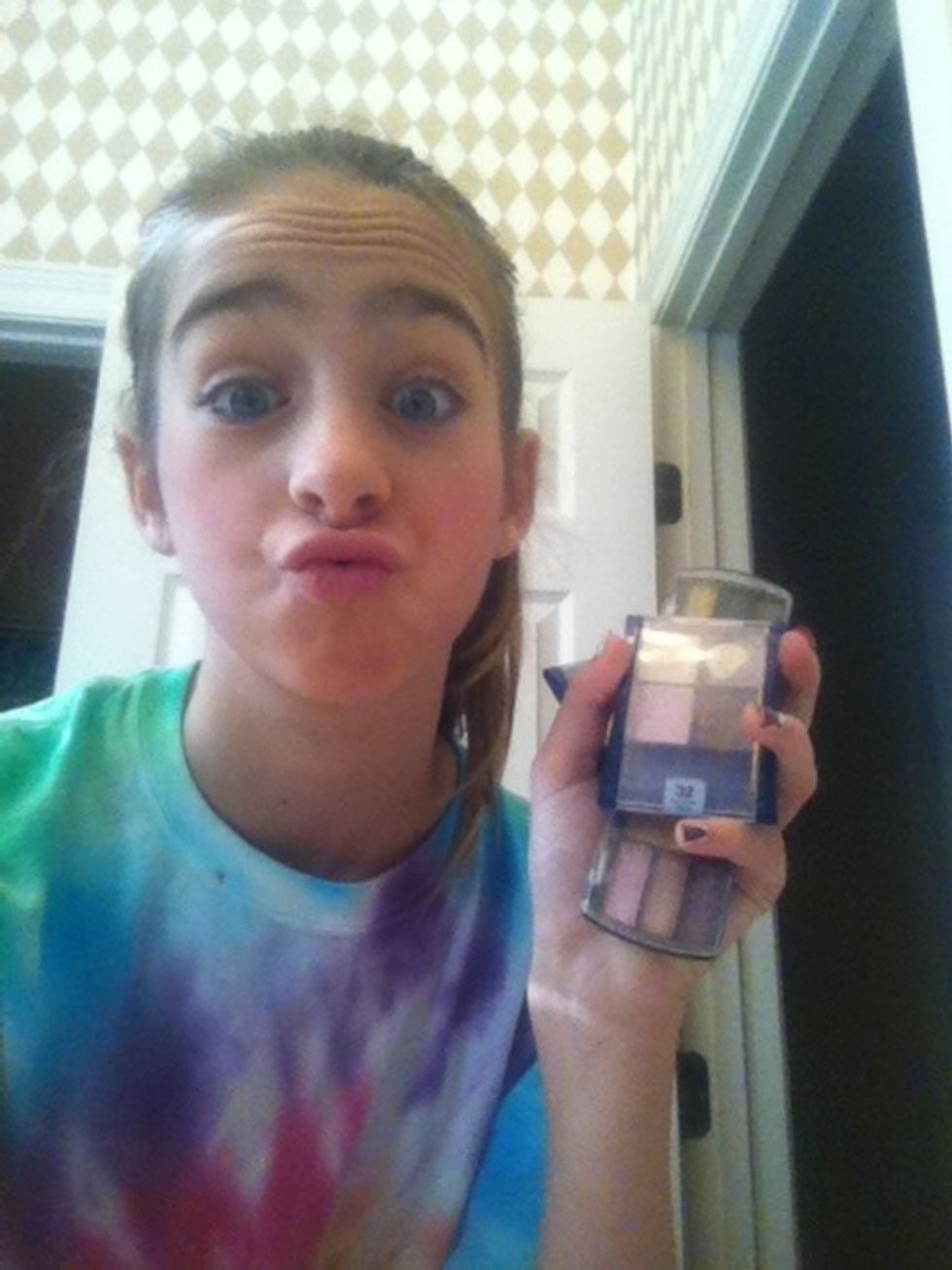 Eyeshadow time!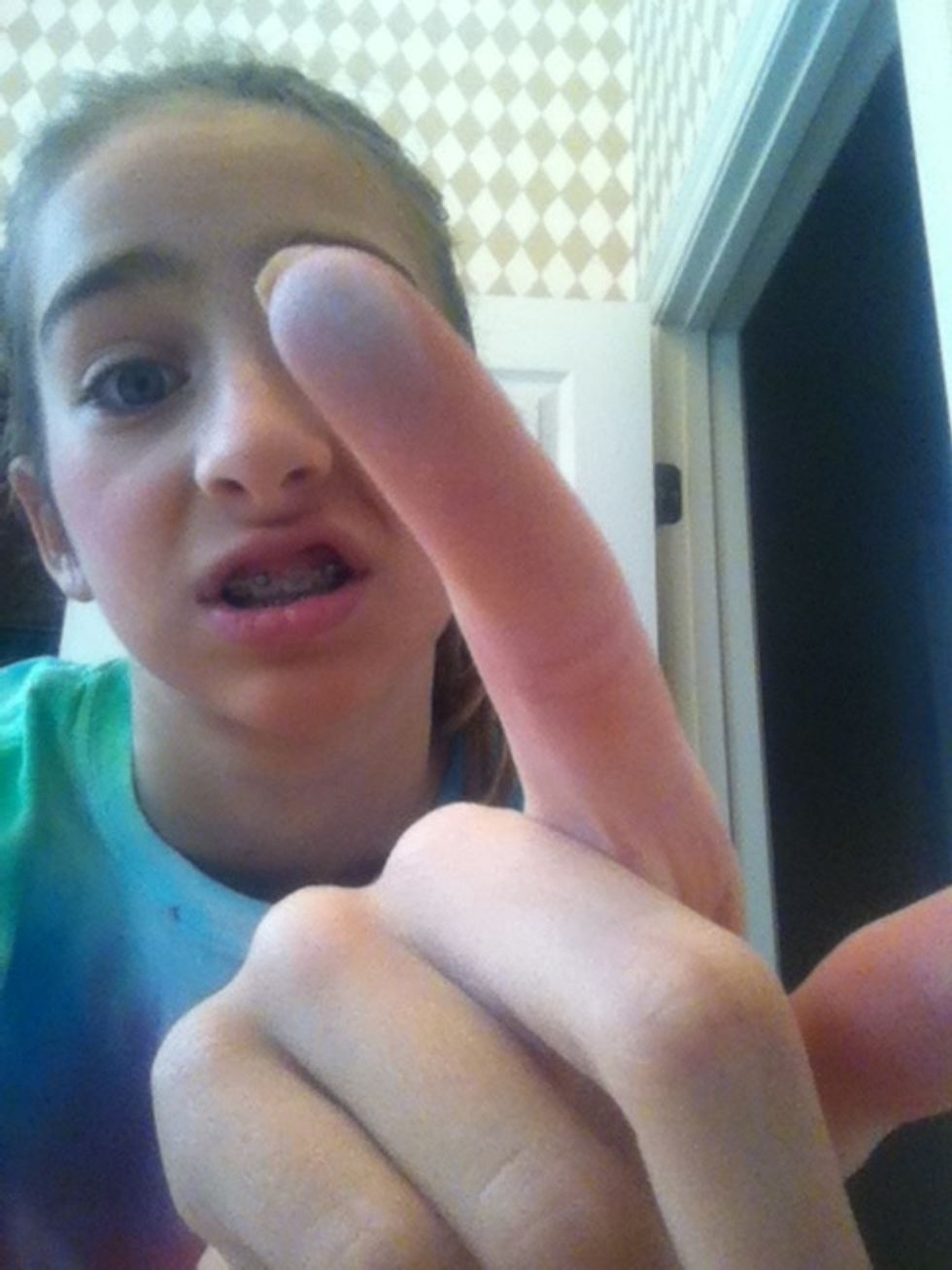 2nd darkest color goes on the lid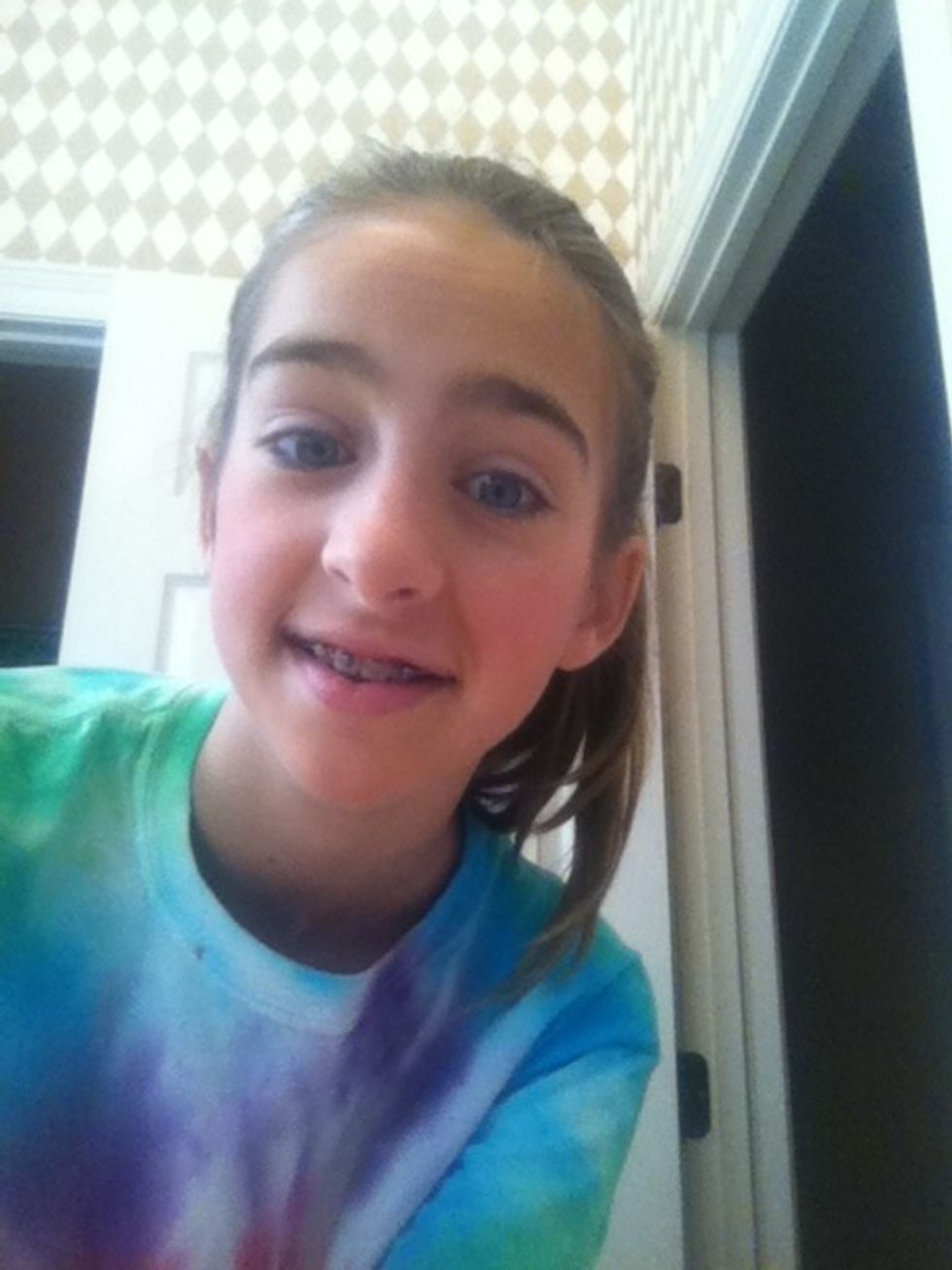 Ba-bang there it is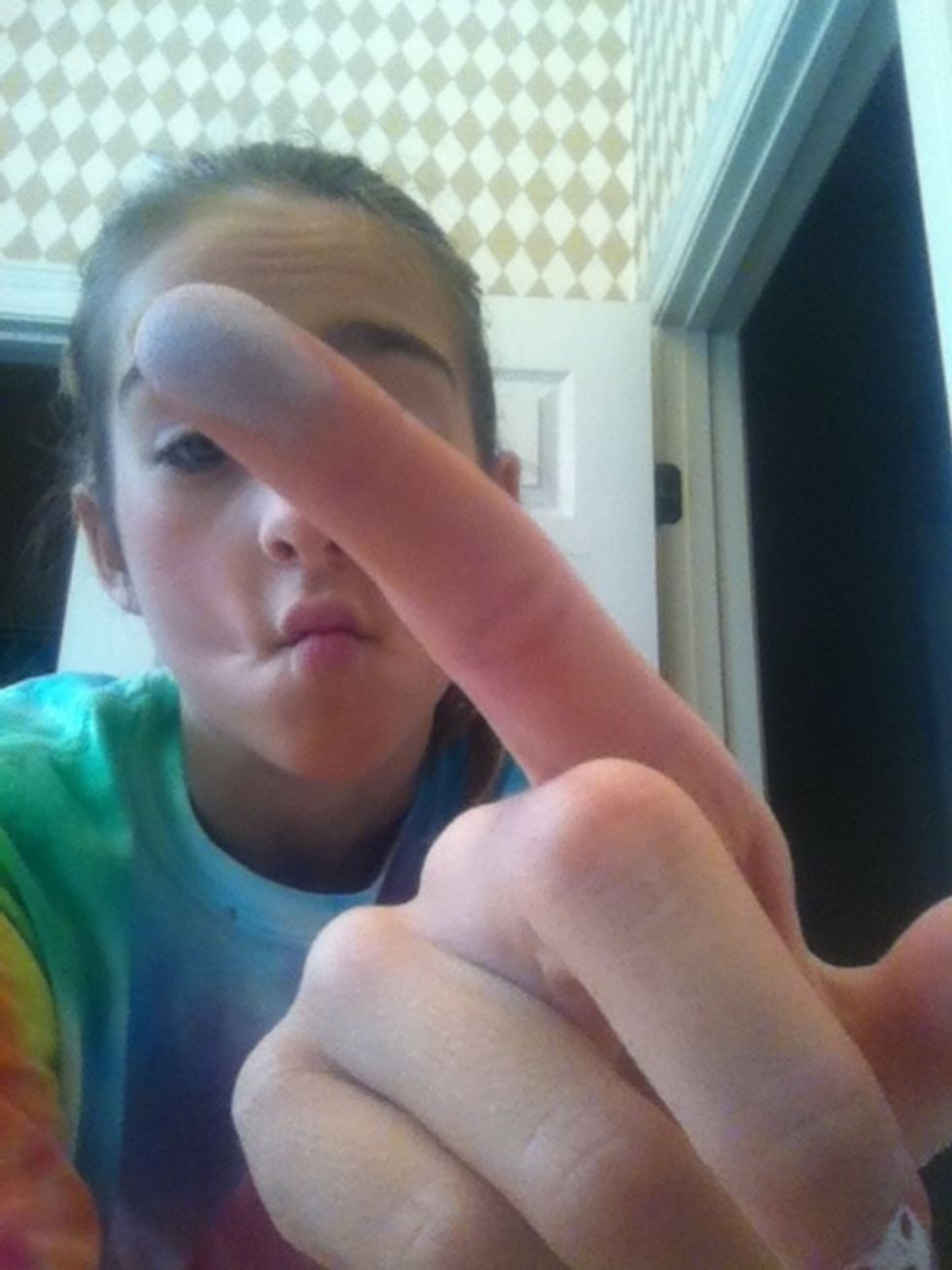 Lightest color under eyebrow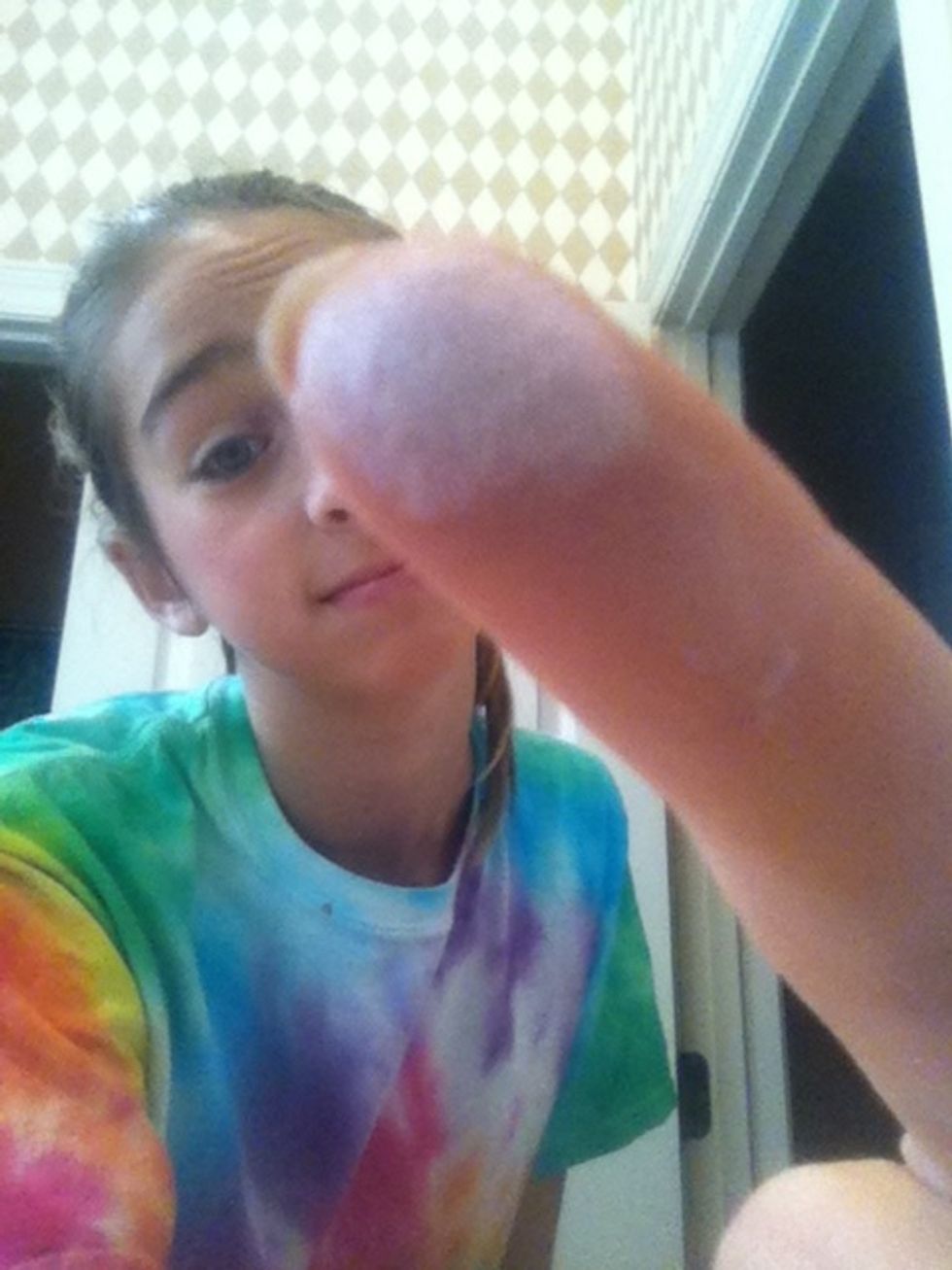 Darkest on crease
Yet another weird facial expression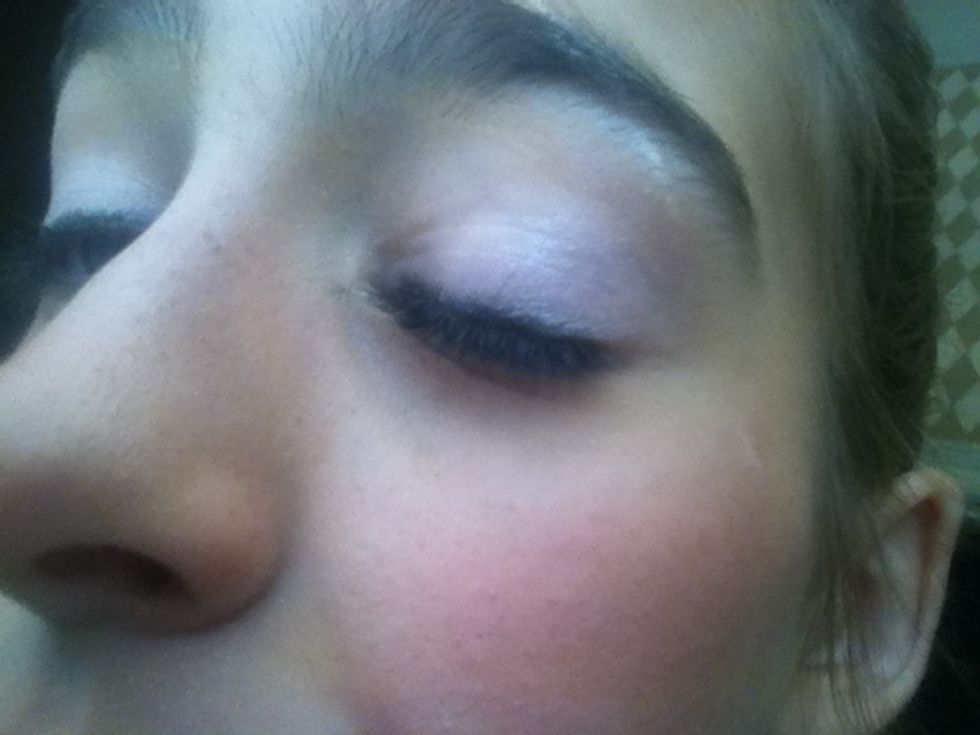 Line your eye very tightly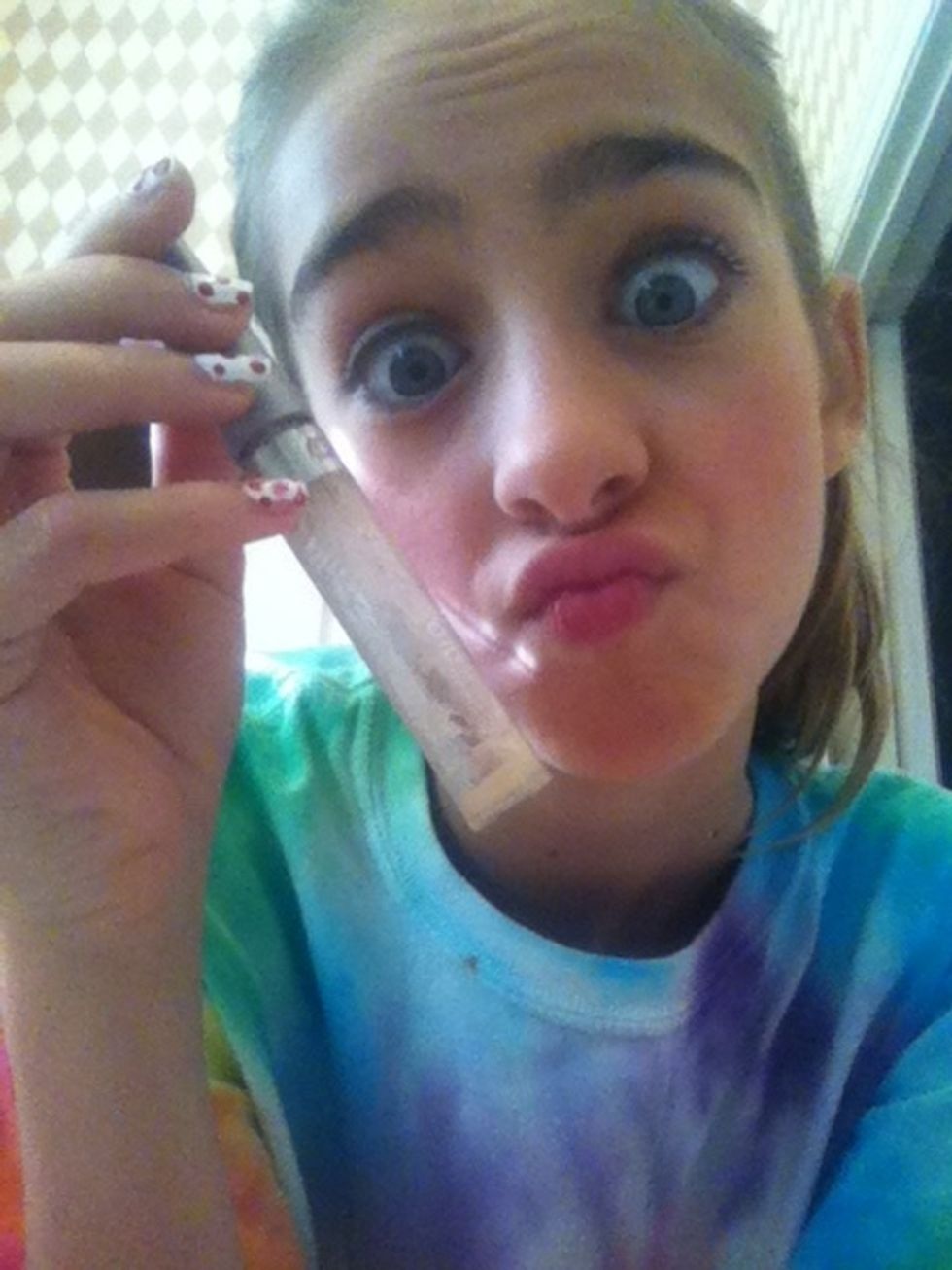 Weird face😜 but put clear mascara on your eyebrows. Mine is especially made for eyebrows.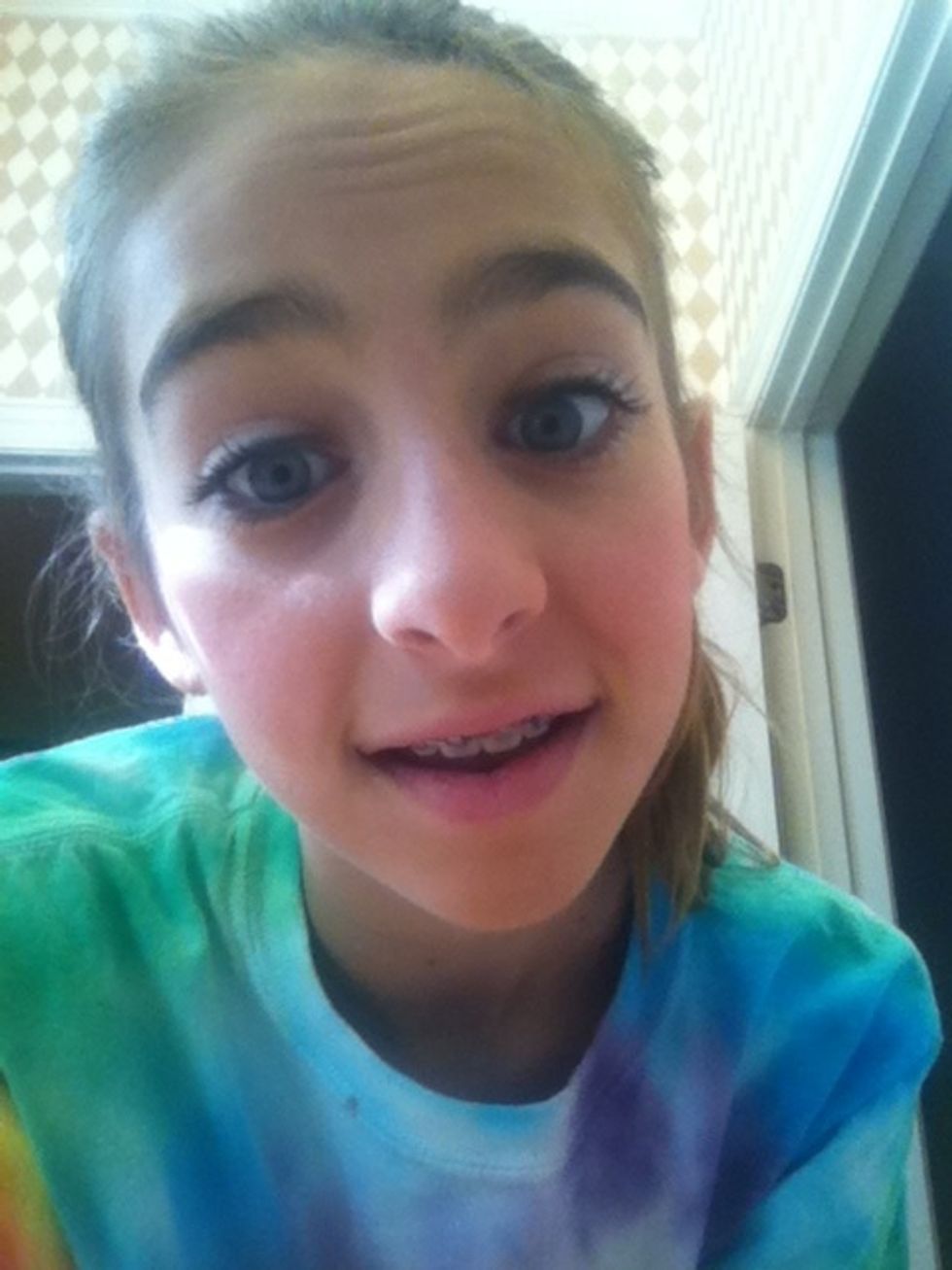 Add first mascara this one is M.A.C. in black b11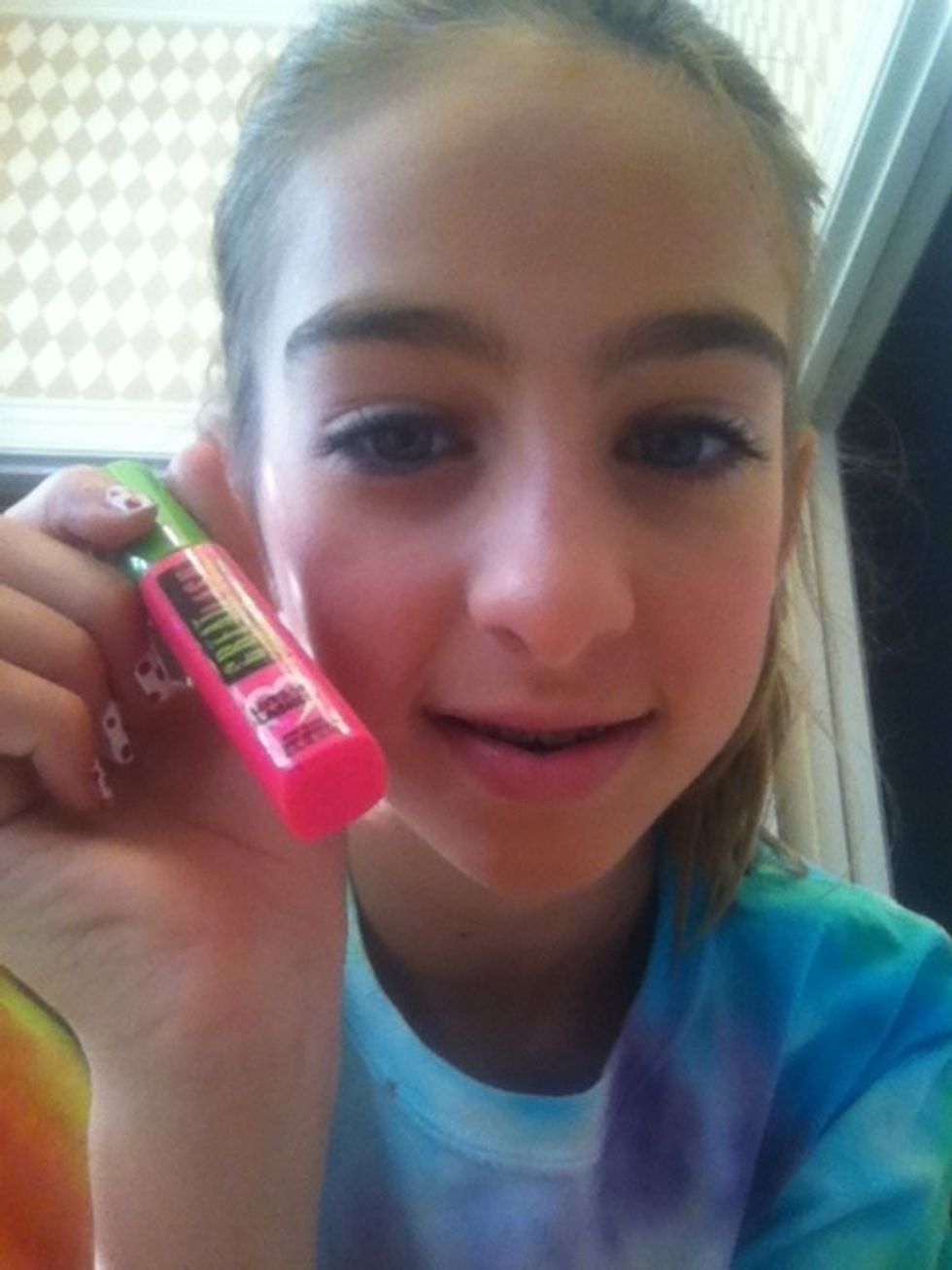 Top with a thinner mascara to take out clumps this is the great lash lots of lashes in very black
Doneeeee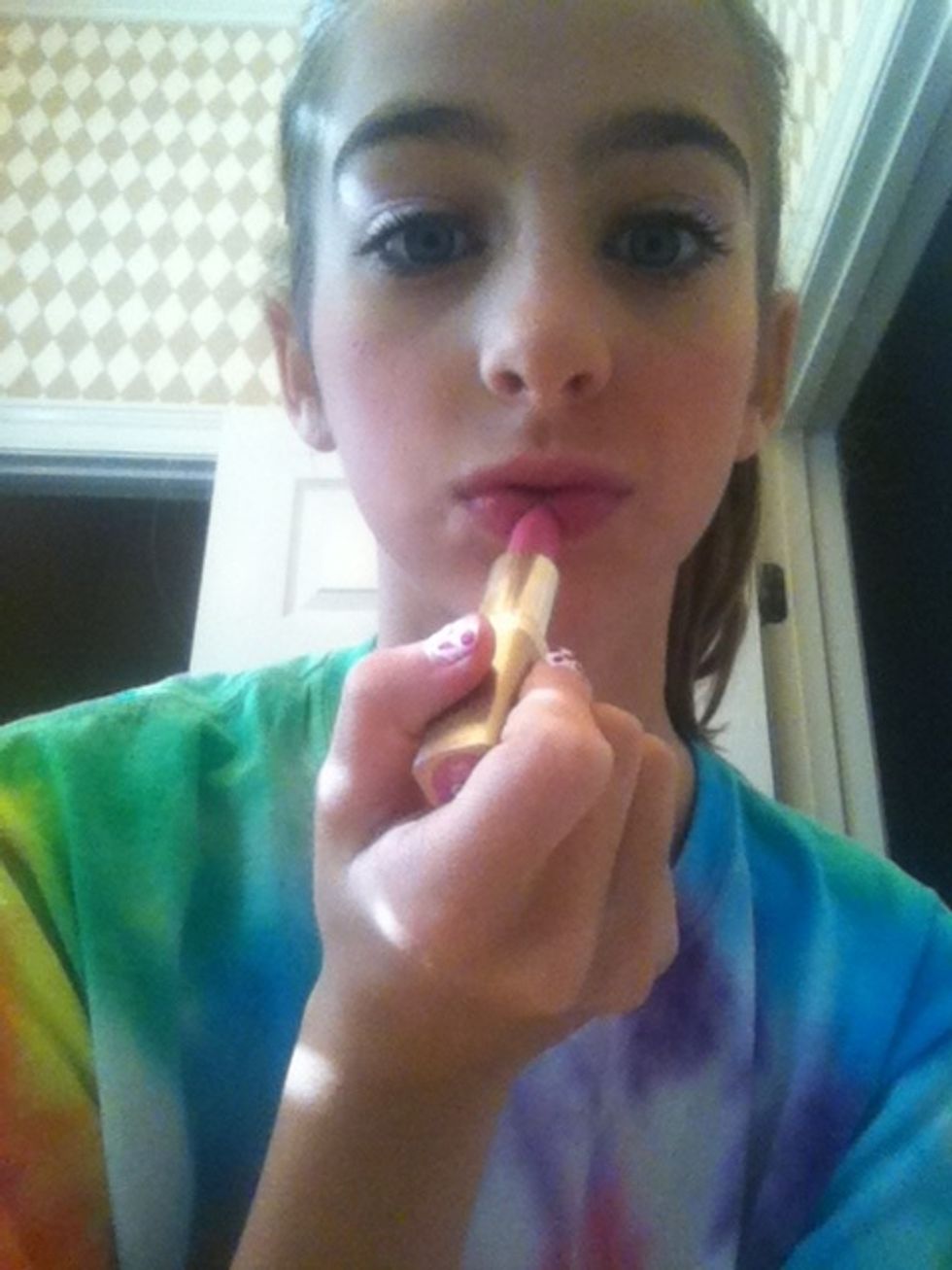 Add lipstick this is L'oréal in tickled pink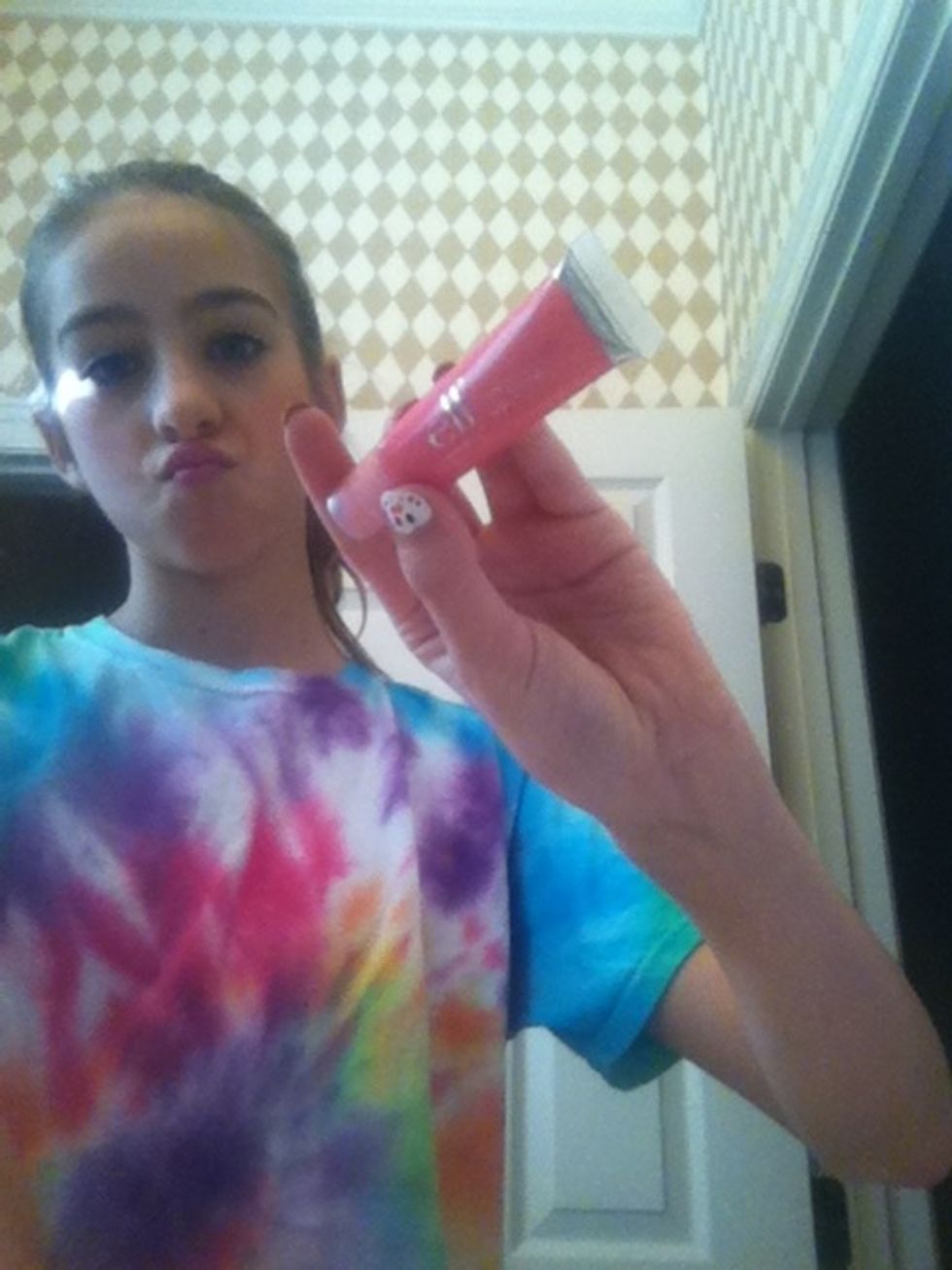 Lip floss this is an E.L.F. one with no name
Doneee☺☺☺☺
Bb cream/foundation
Concealer (2 shades)
Blush (2 shades)
Eyebrow mascara
Regular mascara (2 kinds)
3 shades of eyeshadow
Chapstick
Lipstick
Lip gloss
Highlighter
Comb
Bronzer
Eye primer
Eye liner
Brushes