My Supplies.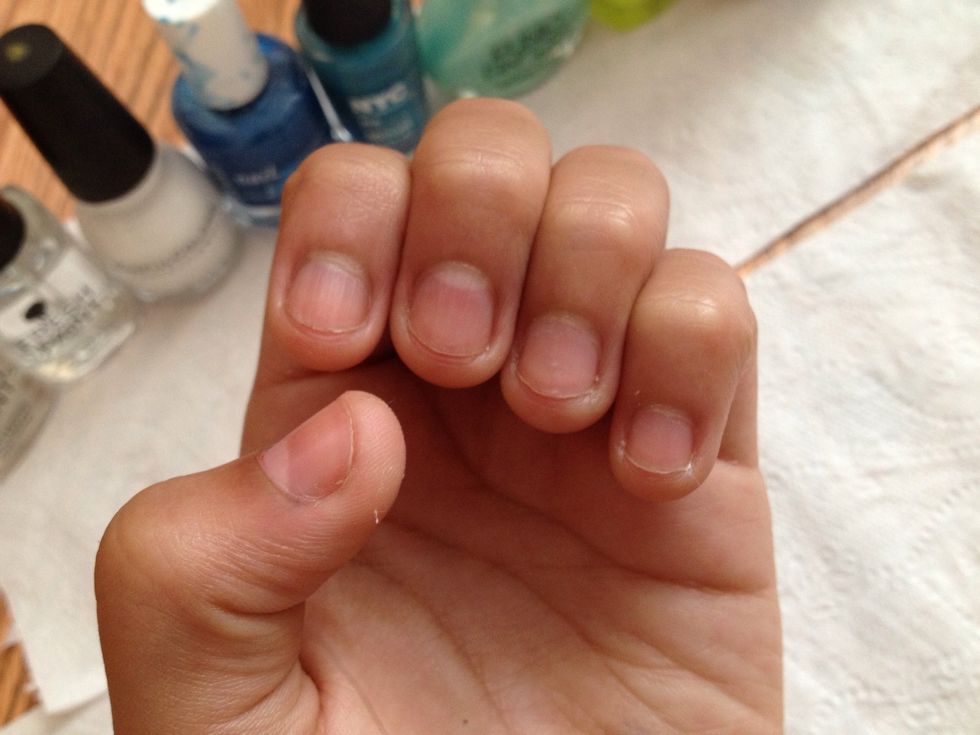 Start with clean nails
Paint your pointer and ring finger white.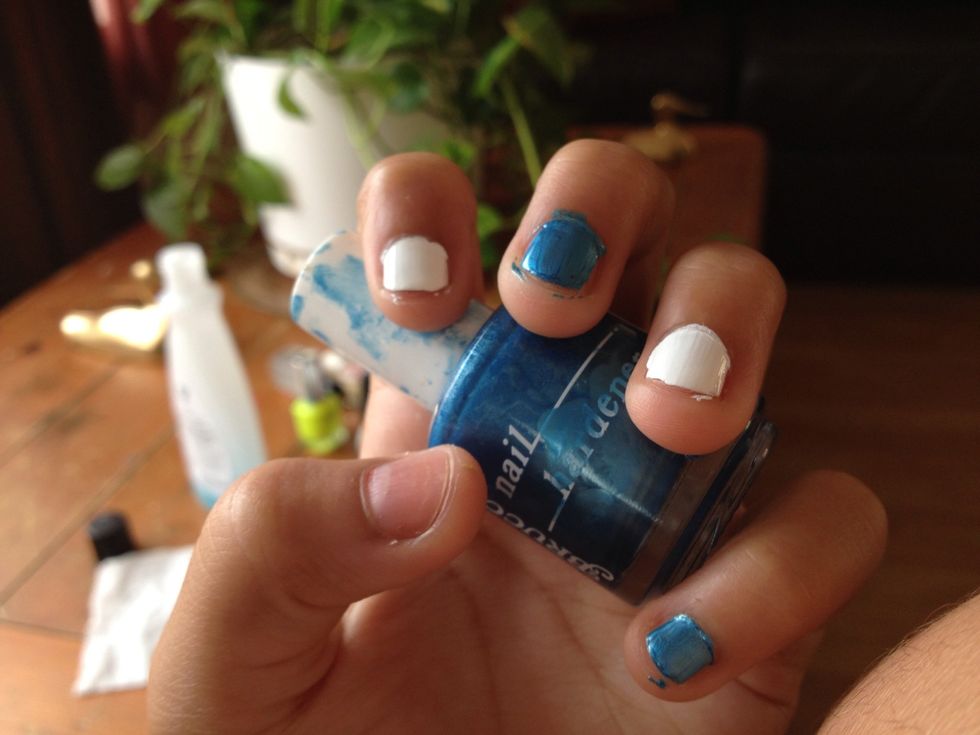 Paint your pinky and middle finger dark blue on you left hand. On your right paint only your thumb and pinky.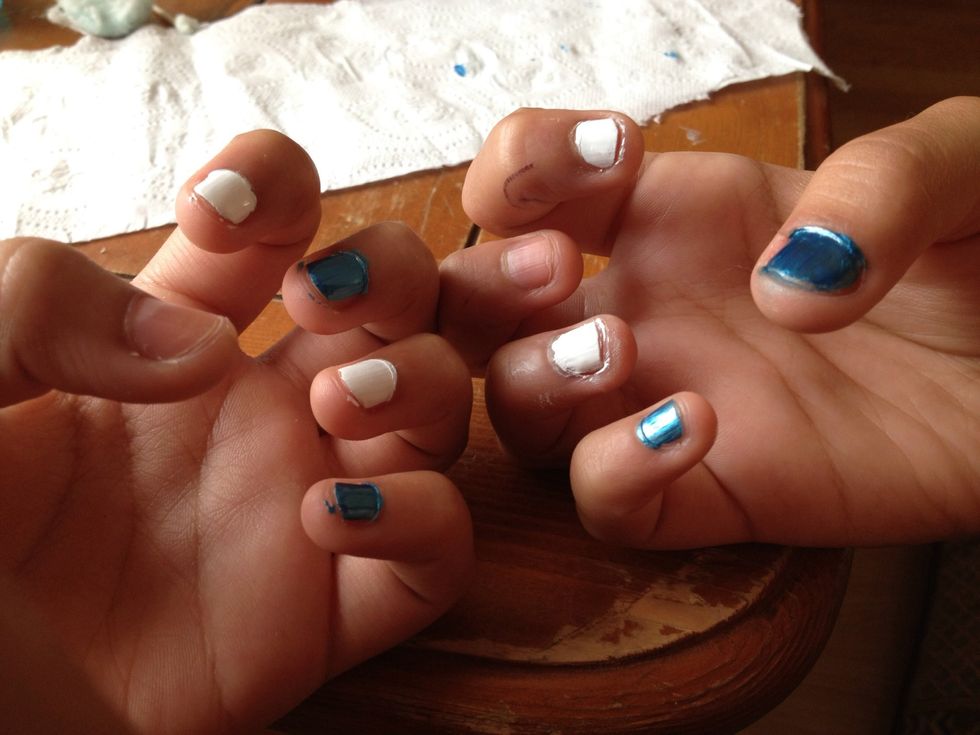 This is what it should look like.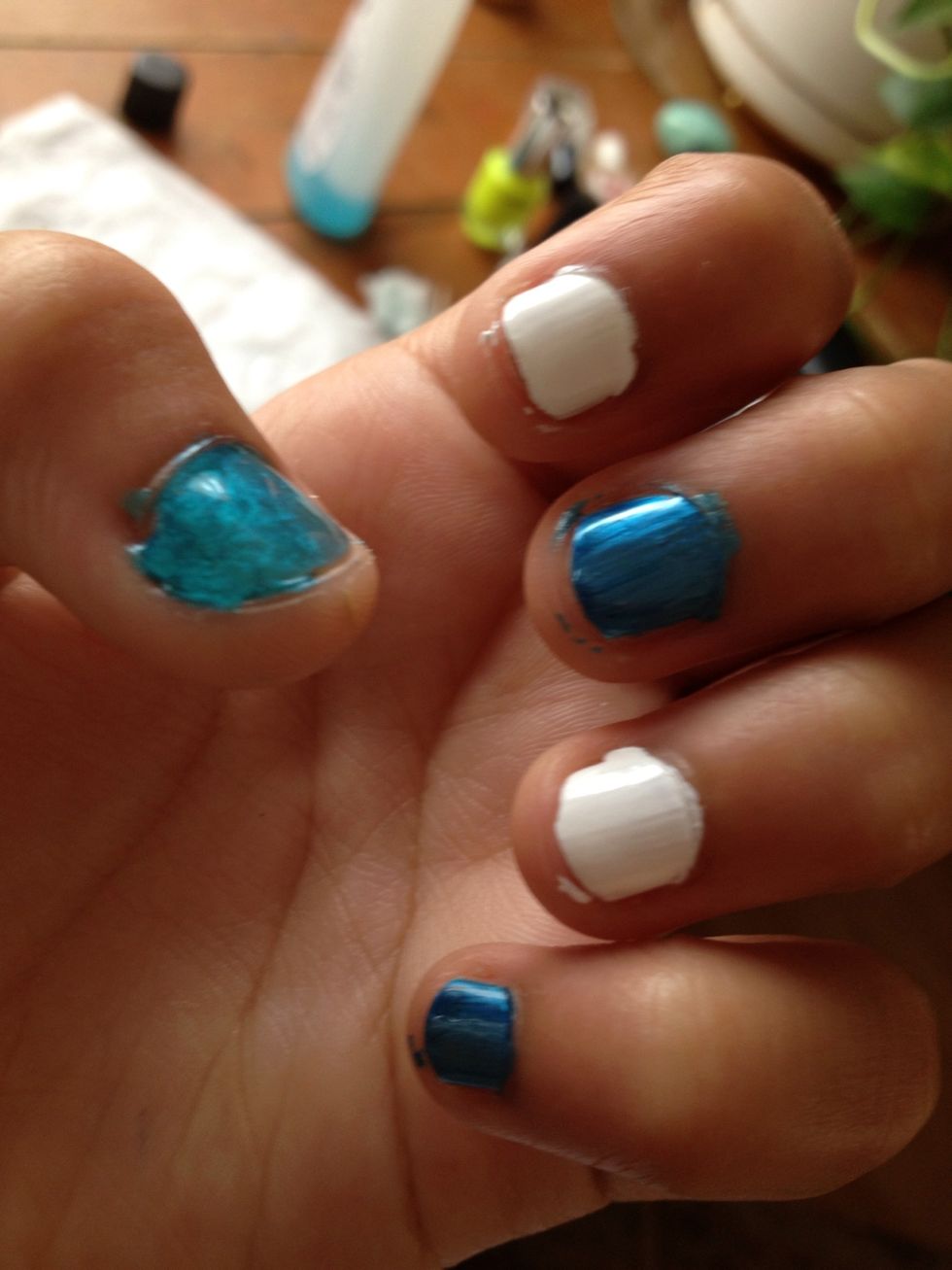 My thumb messed up a little so I had to redo it. I looks really bad in this pic. Sorry. I promise it looks better now.?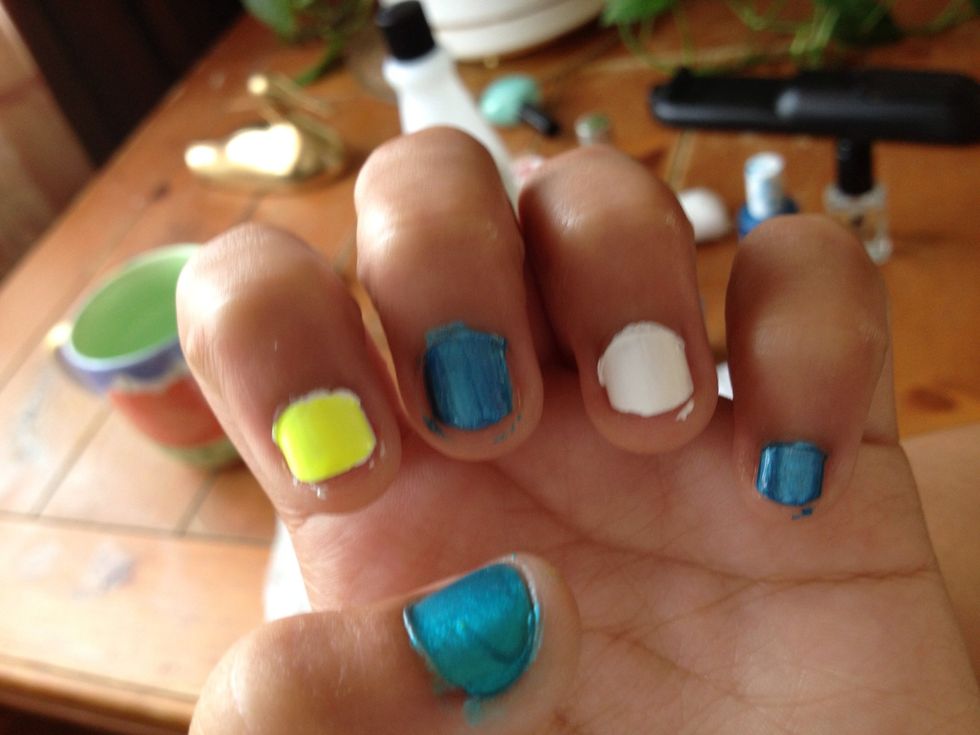 Left hand : Use your neon yellow on your pointer finger on both hands. The yellow only works if you put white underneath, otherwise it doesn't come out neon.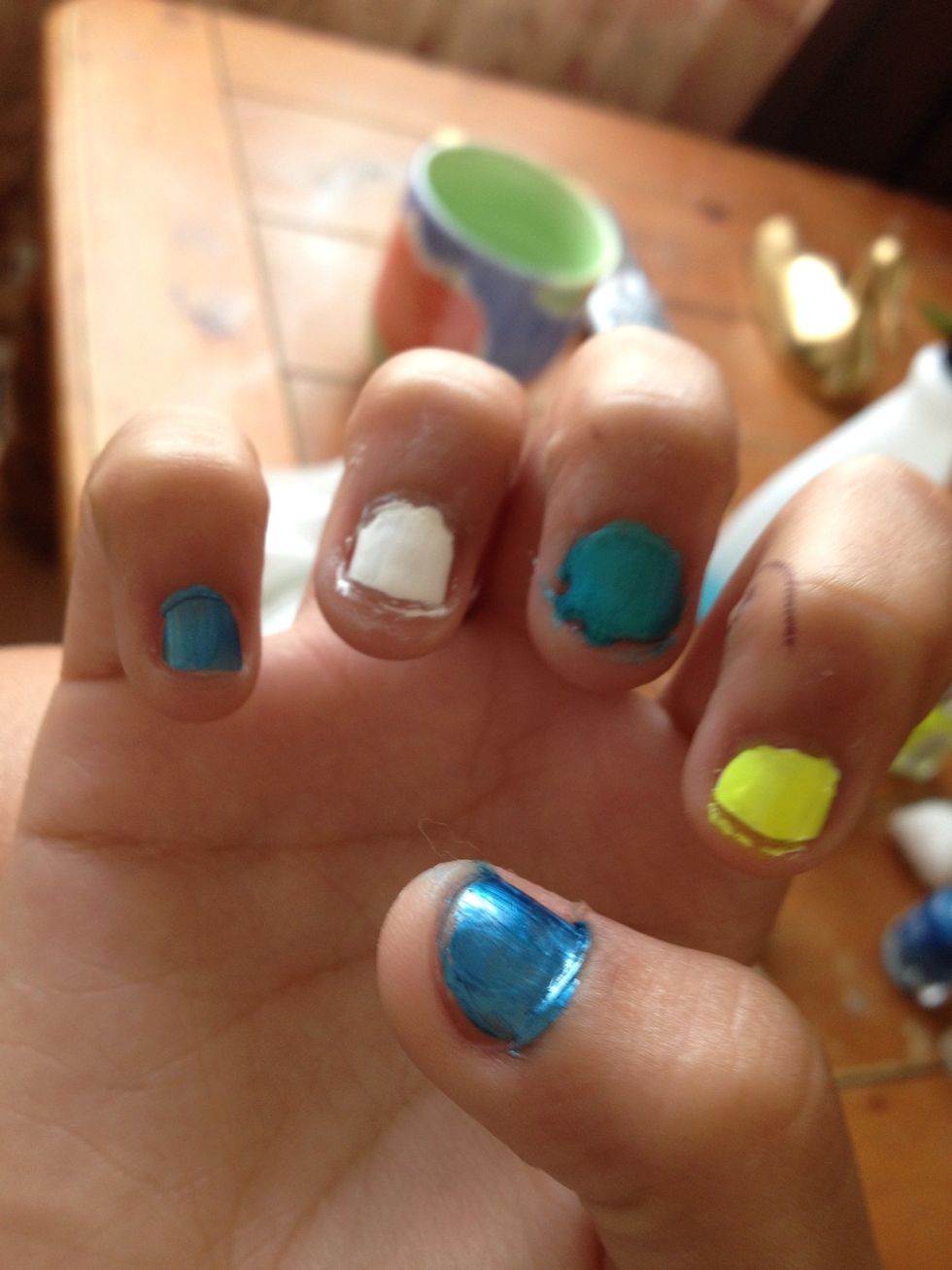 Right hand.
Now wait until your nails are fully dry. You can use drying drops or you can use any other drying method.
Add any kind of design you want.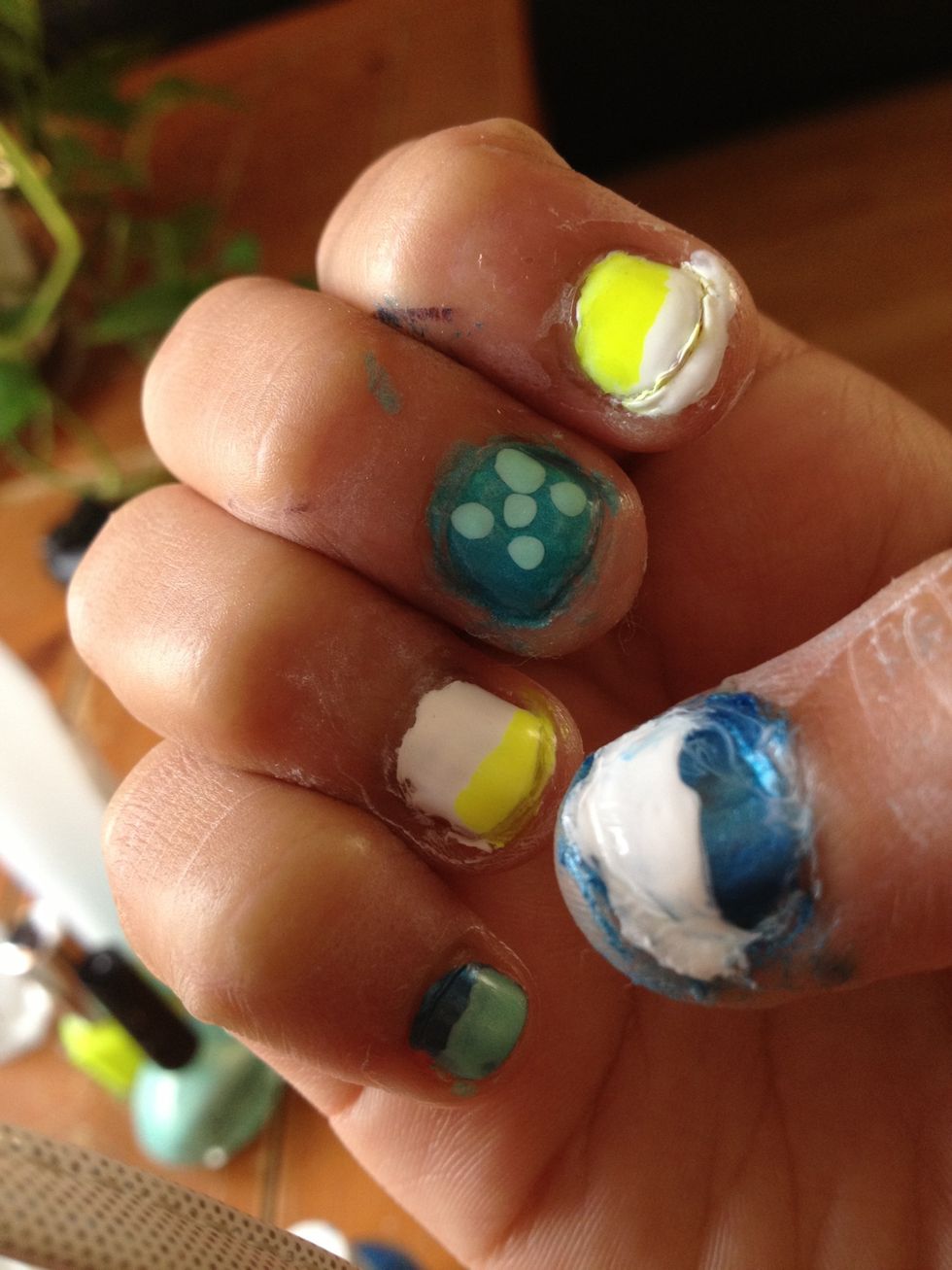 Right hand. Sorry they look messy and ugly so once they dry I am going to fix them up.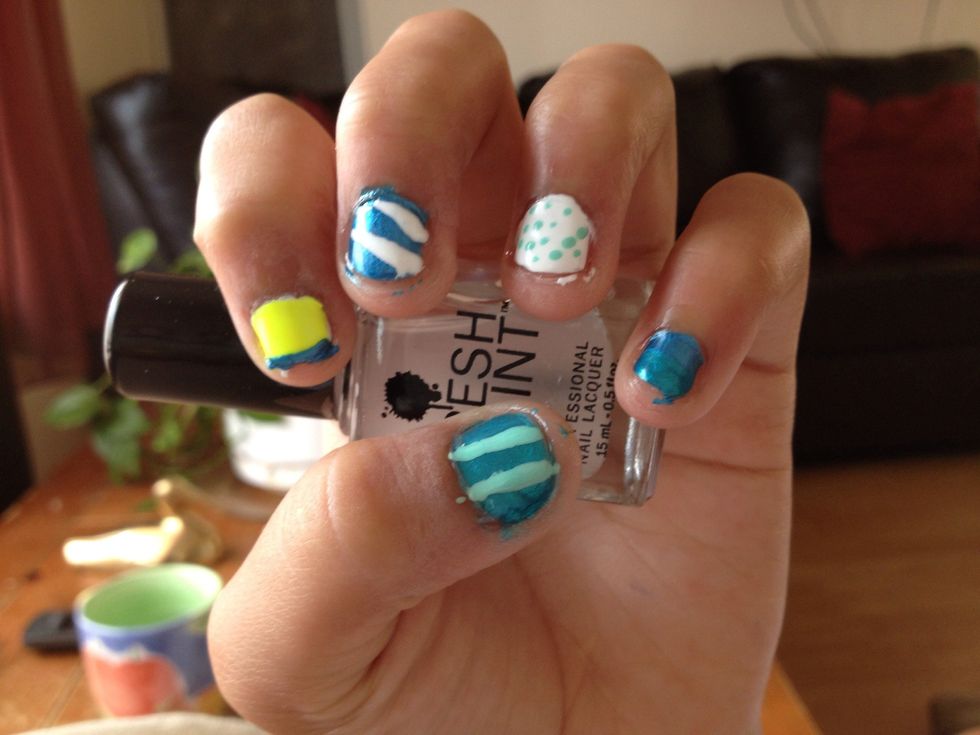 Add top coat.
I just redid my right thumb. Better, right?
Both hands. (Sorry it's messy!)
Top Coat
Dry Drops (optional)
Dark Blue Nail Polish
Dark Turquoise Nail Polish
Like Turquoise Nail Polish
White Nail Polish
Neon Yellow Nail Polish
Cotton Balls
Tooth Picks
Nail Polish Remover
Toilet Paper (or paper towels)