How to do makeup for blue eyes
If you have blue eyes, and need a makeup look that works perfectly for casual days or big events, this is the tutorial for you! :)
10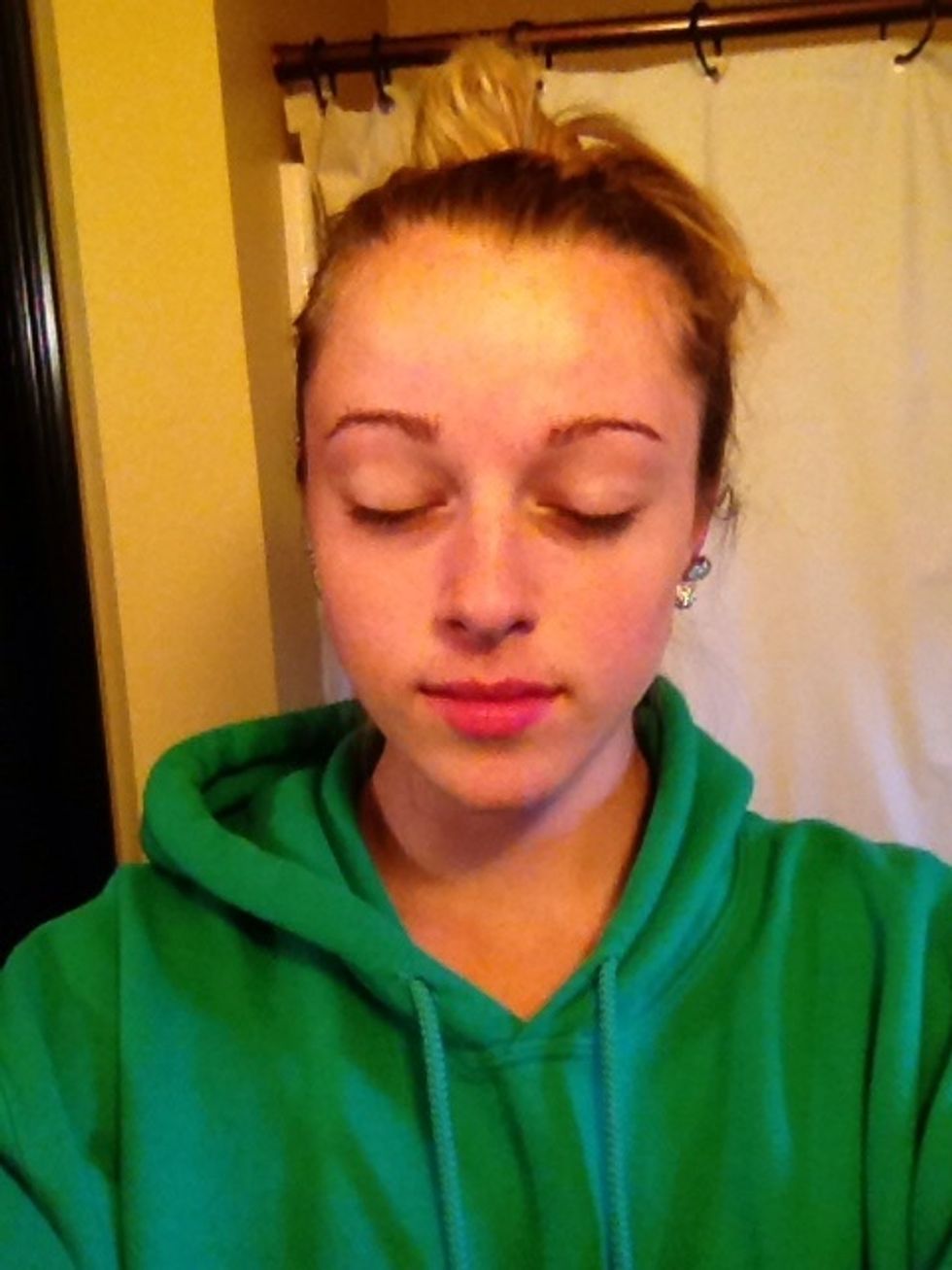 Start with no eye makeup! Try not to even have wrinkle creams or moisturizers on.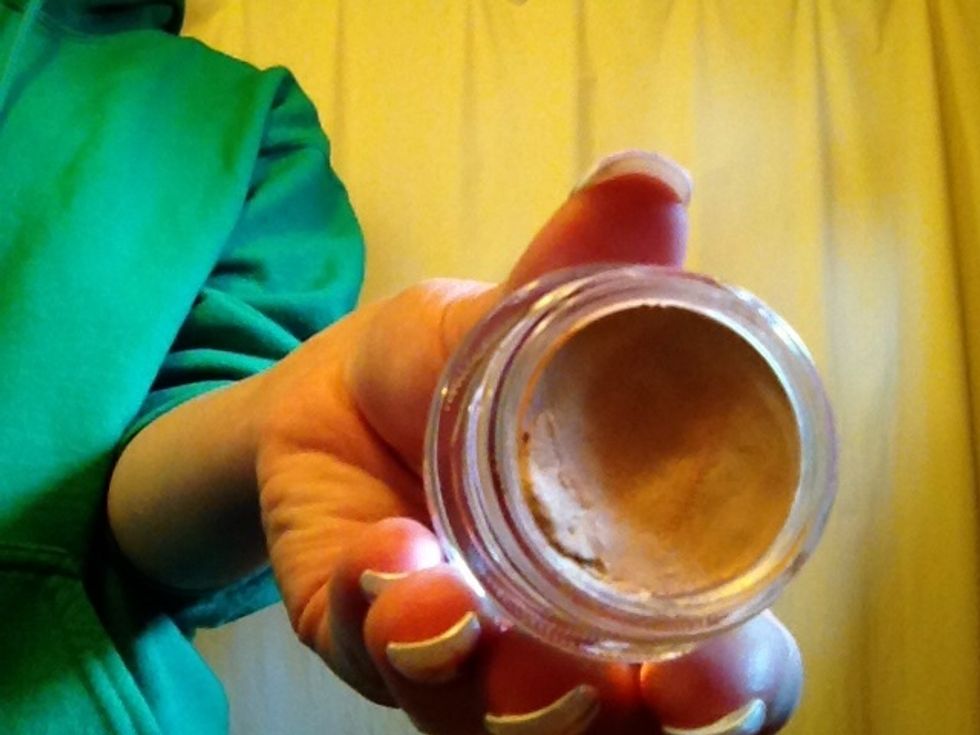 Take out your nude colored cream eyeshadow. This acts as your primer so your makeup will stay on throughout the day, even if you sweat.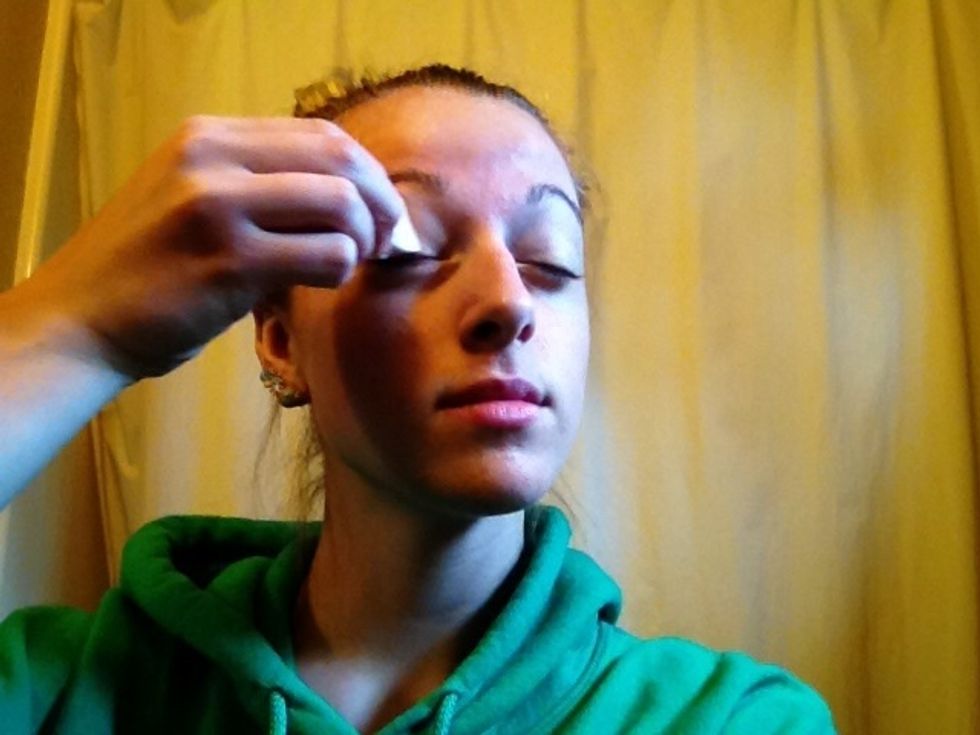 Dab the nude cream eyeshadow onto the tip of a foundation block, then proceed to blend it over your eyelid. Go up to your eyebrow and under your eye. It will conceal any discoloration you might have.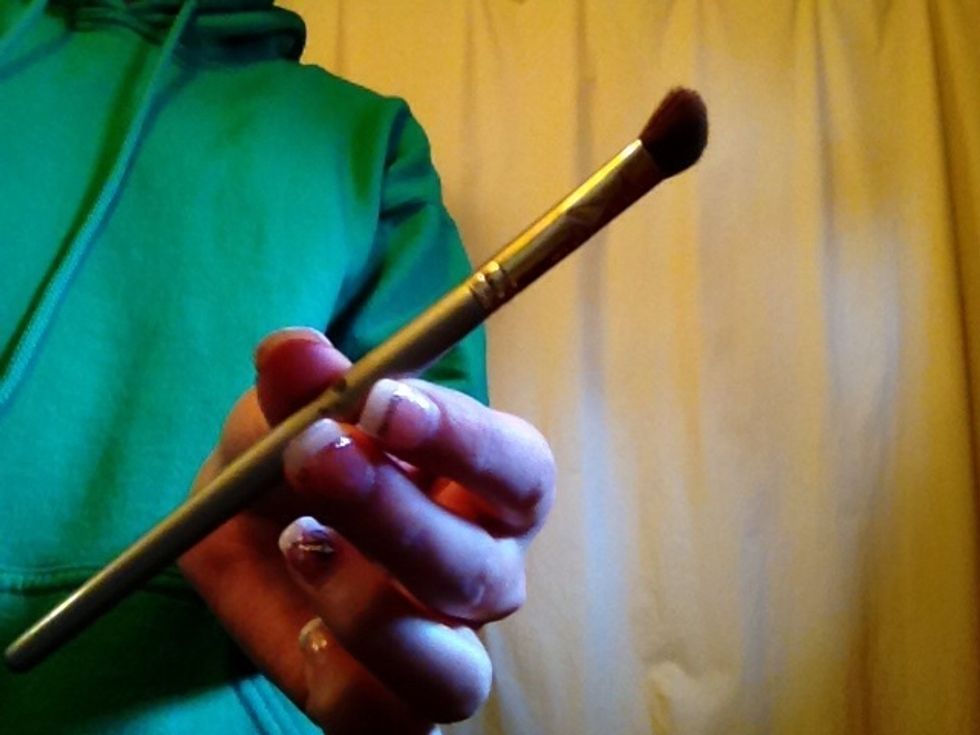 Take out your small brush.
Take out your white eyeshadow, also.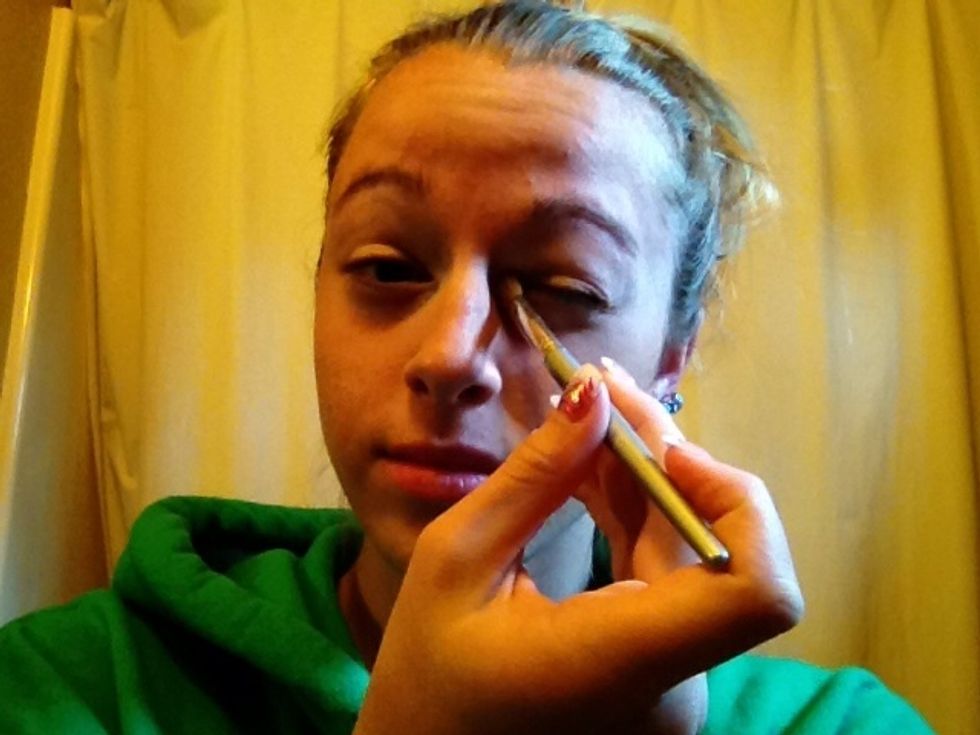 Put your eyeshadow on the inside corners of each eye. It makes your eyes pop! Go under your eye a bit if you have dark circles. It will help to conceal them.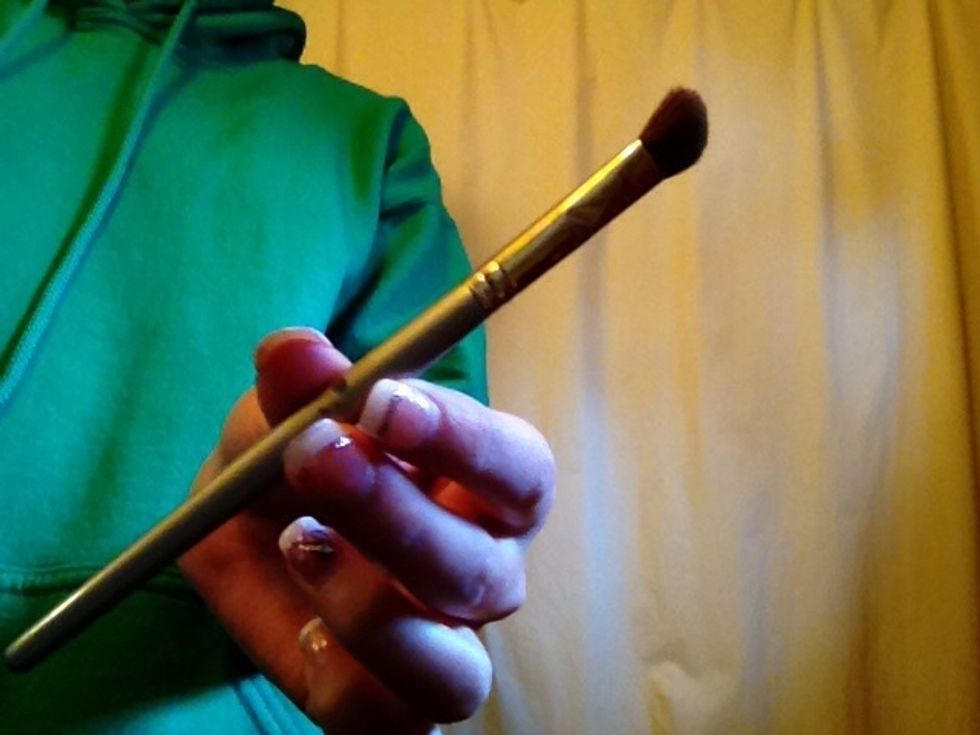 Rub the white off of your small brush.
Take out your light brown. (It doesn't have to be very light as long as it is lighter than your other brown.)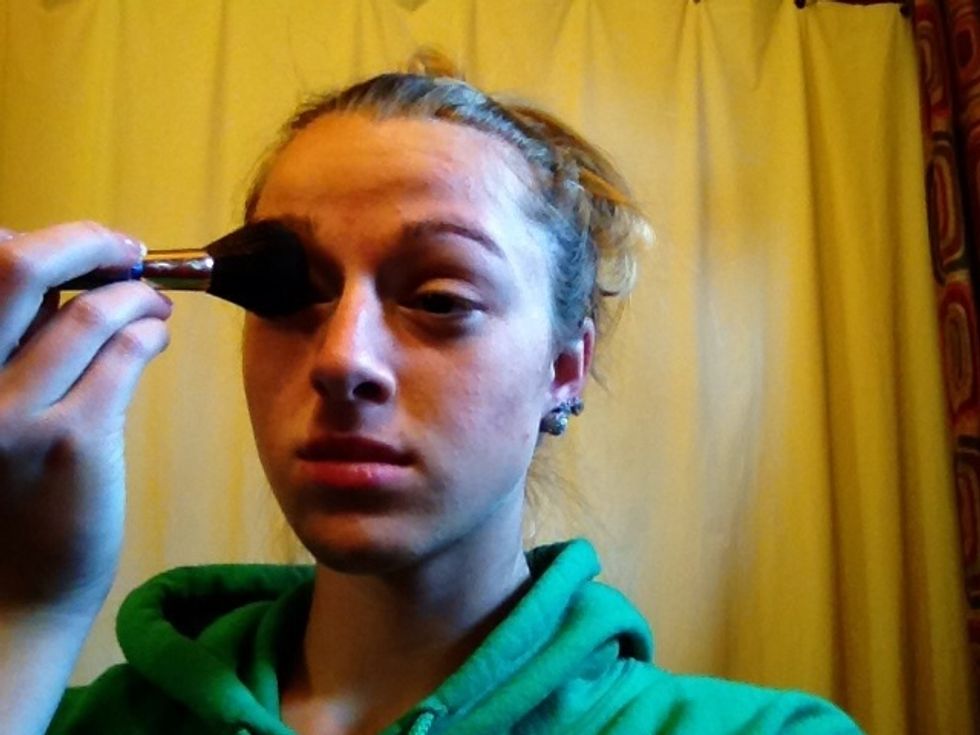 Blend it out with your large makeup brush. If you blend it to the point where the makeup is too light, just re-apply it and repeat this step.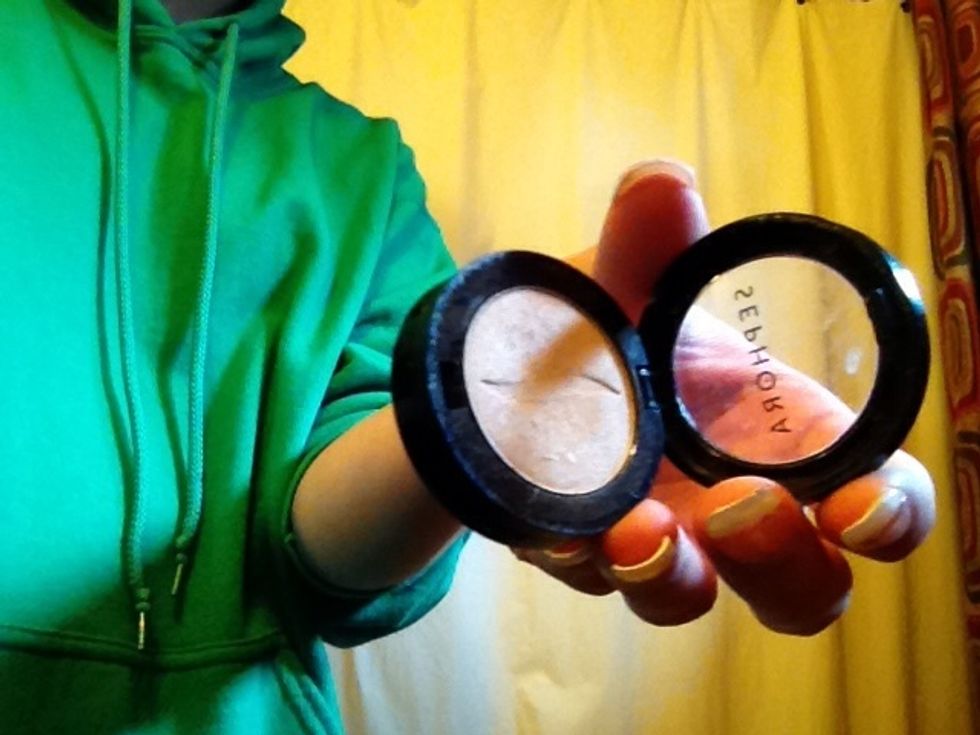 Take out your nude colored eyeshadow. (*NOT your nude colored CREAM eyeshadow!)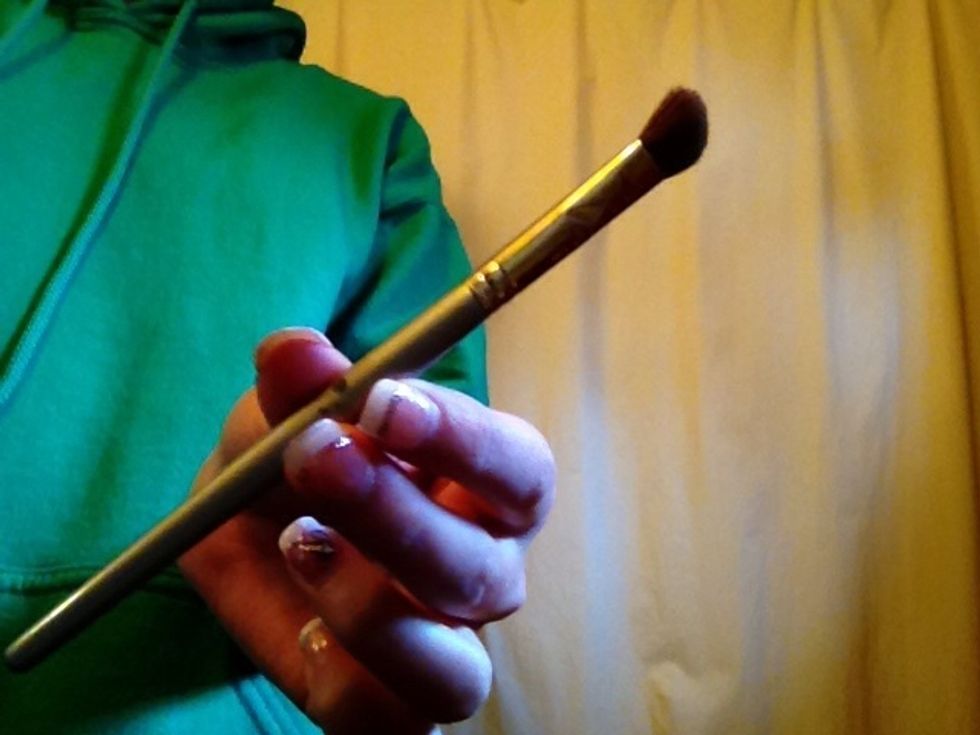 Rub the brown off of your small brush.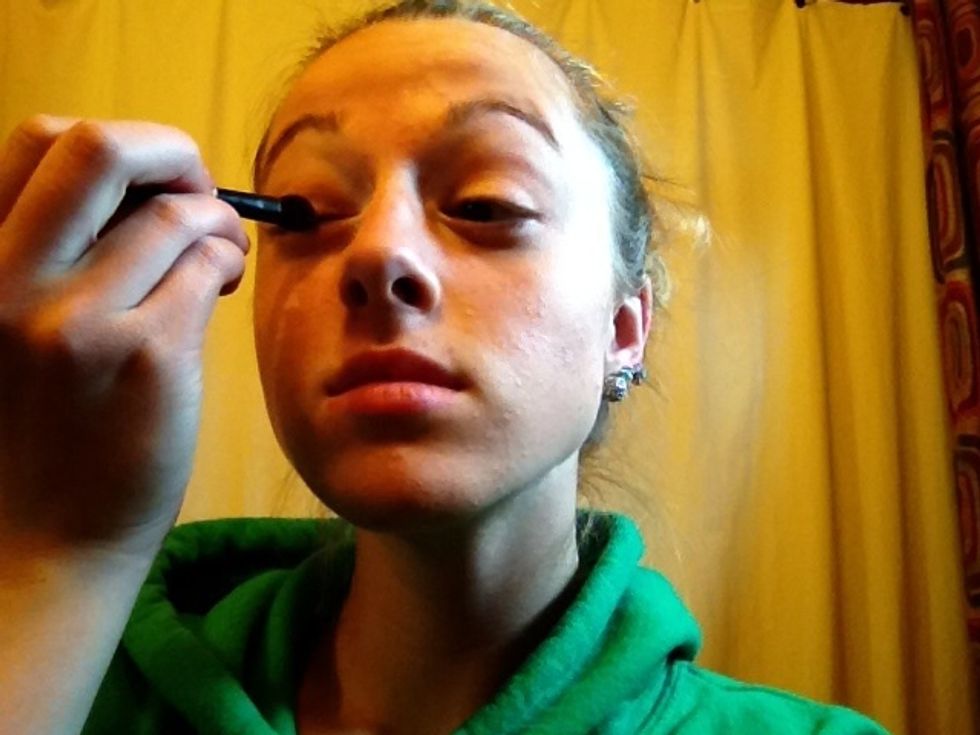 Apply the eyeshadow on your eyelid, just under the light brown you just applied.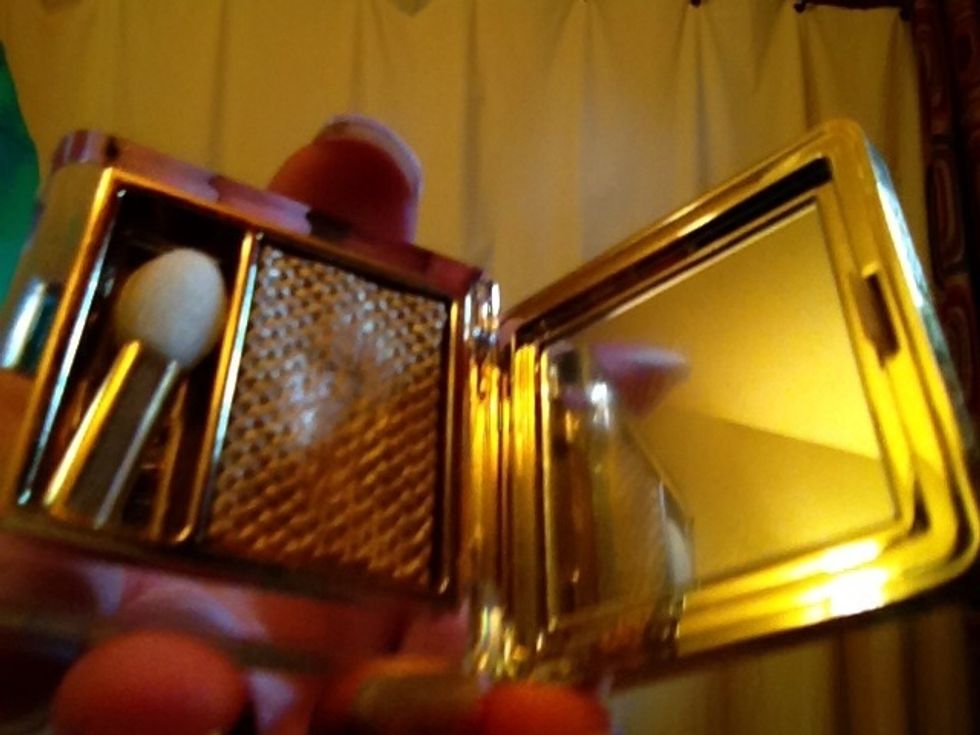 Take out your metallic gold eyeshadow and rub the nude color off of your small brush.
Starting at the outer half of your eyelid, work your way out with the eyeshadow brush when you are applying the gold. Stop applying it when you run out of eyelid to cover. You are not a clown.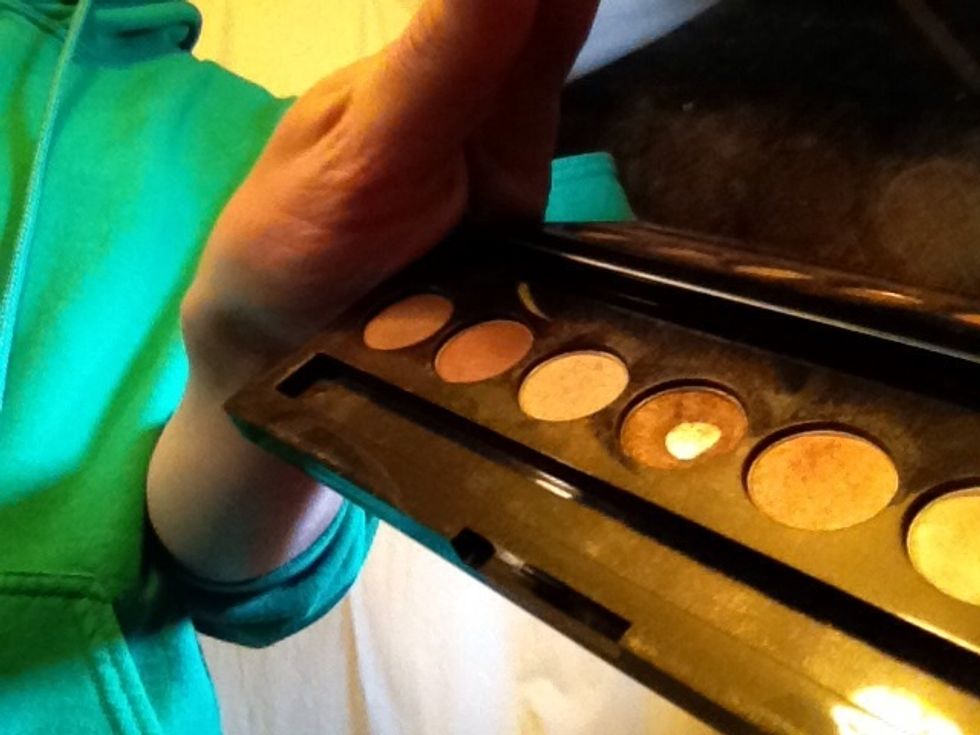 Get out your extra small brush and dark brown eyeshadow.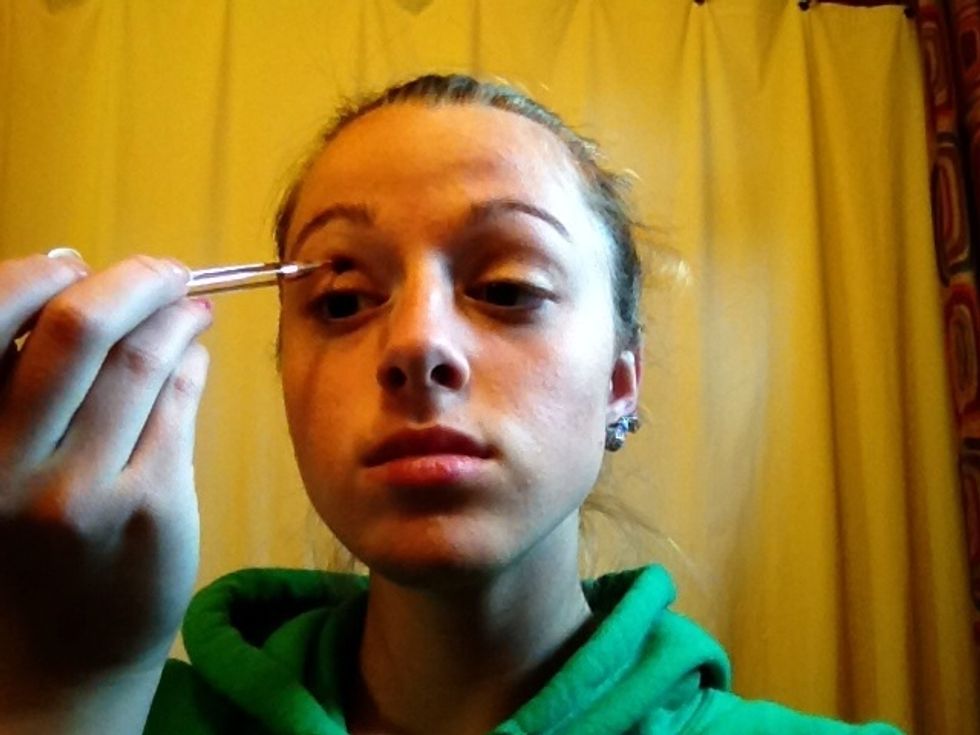 Apply a more concentrated amount between your eyelid and brow bone in a "windshield wiper motion", like last time.This time, blend it out gently with your extra small brush.This layer is here to stay.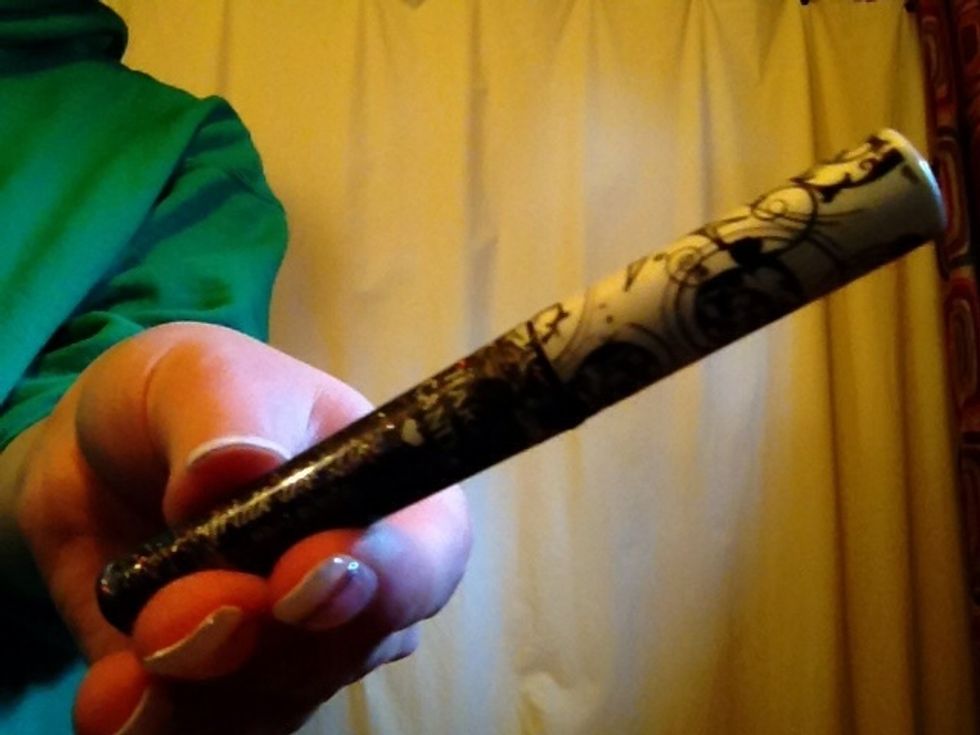 Take out your liquid eyeliner.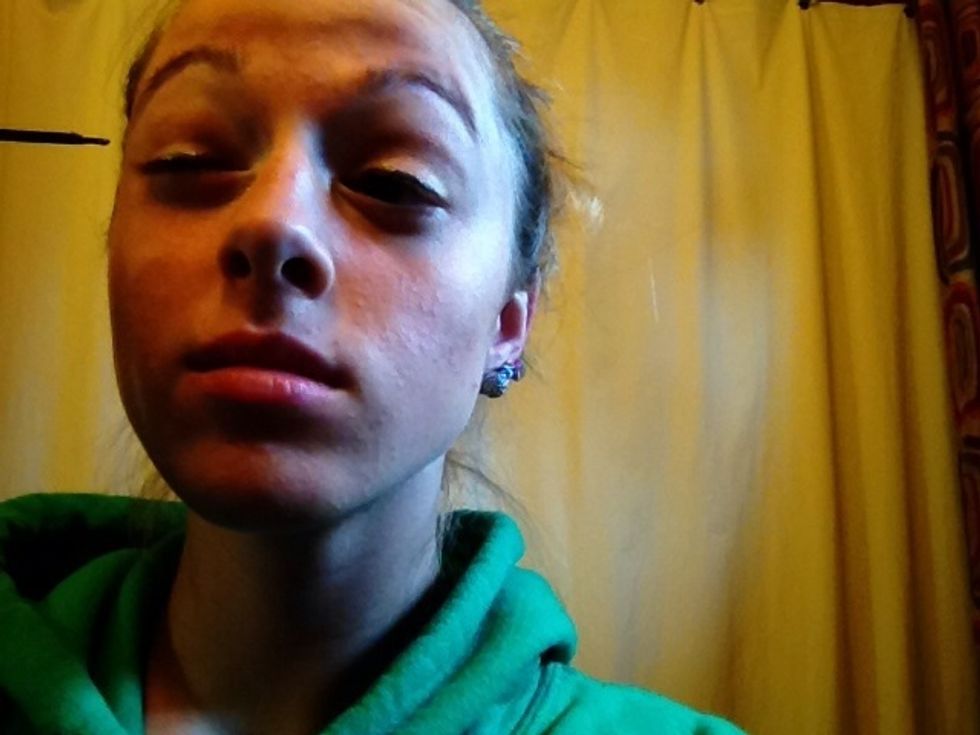 Apply this as close to your upper eyelashes as possible. Allow time for it to dry, otherwise it will smudge and you will be forced to start over.
Take out your mascara.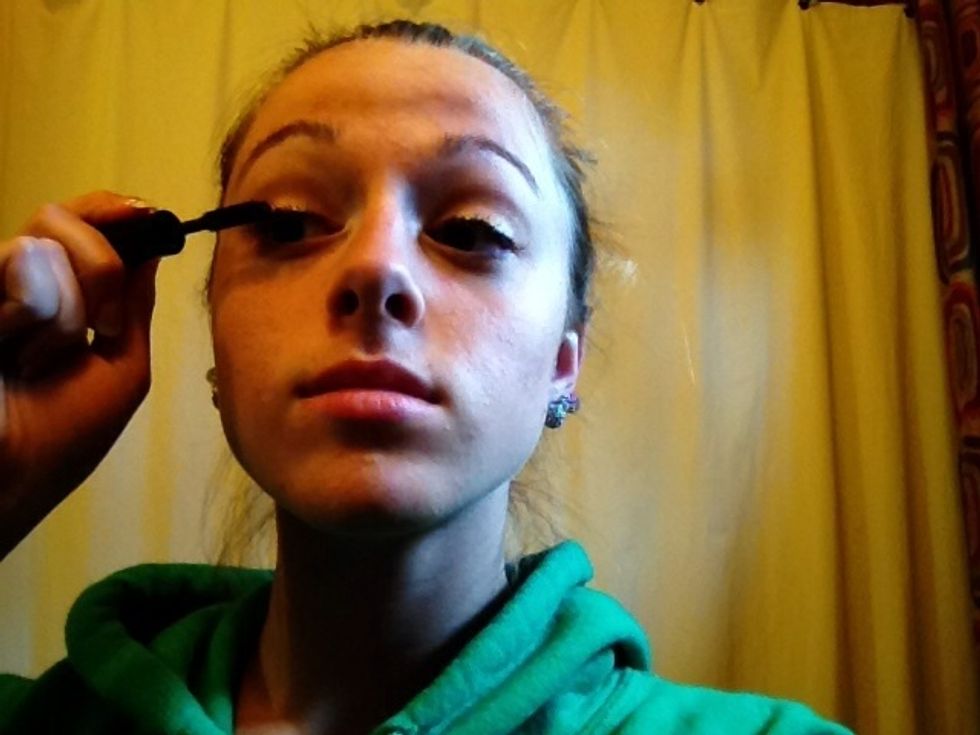 Apply this first to your upper eyelashes in a side-to-side motion as you pull outward. This will make them appear to be thicker and longer.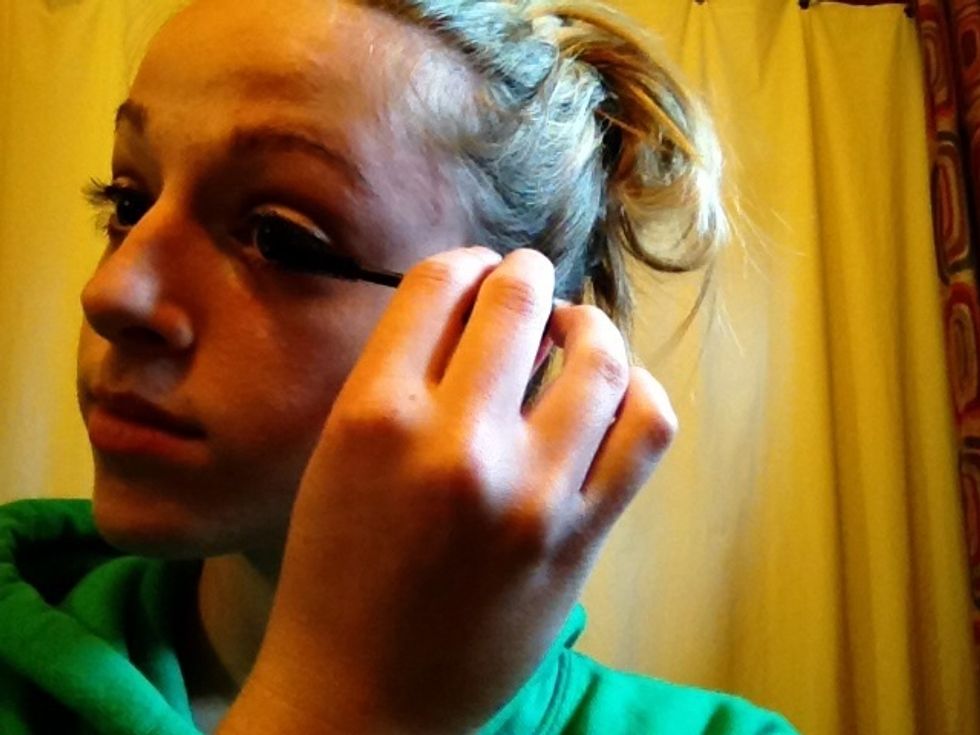 Then, apply your mascara to your bottom eyelashes in the same side-to-side motion.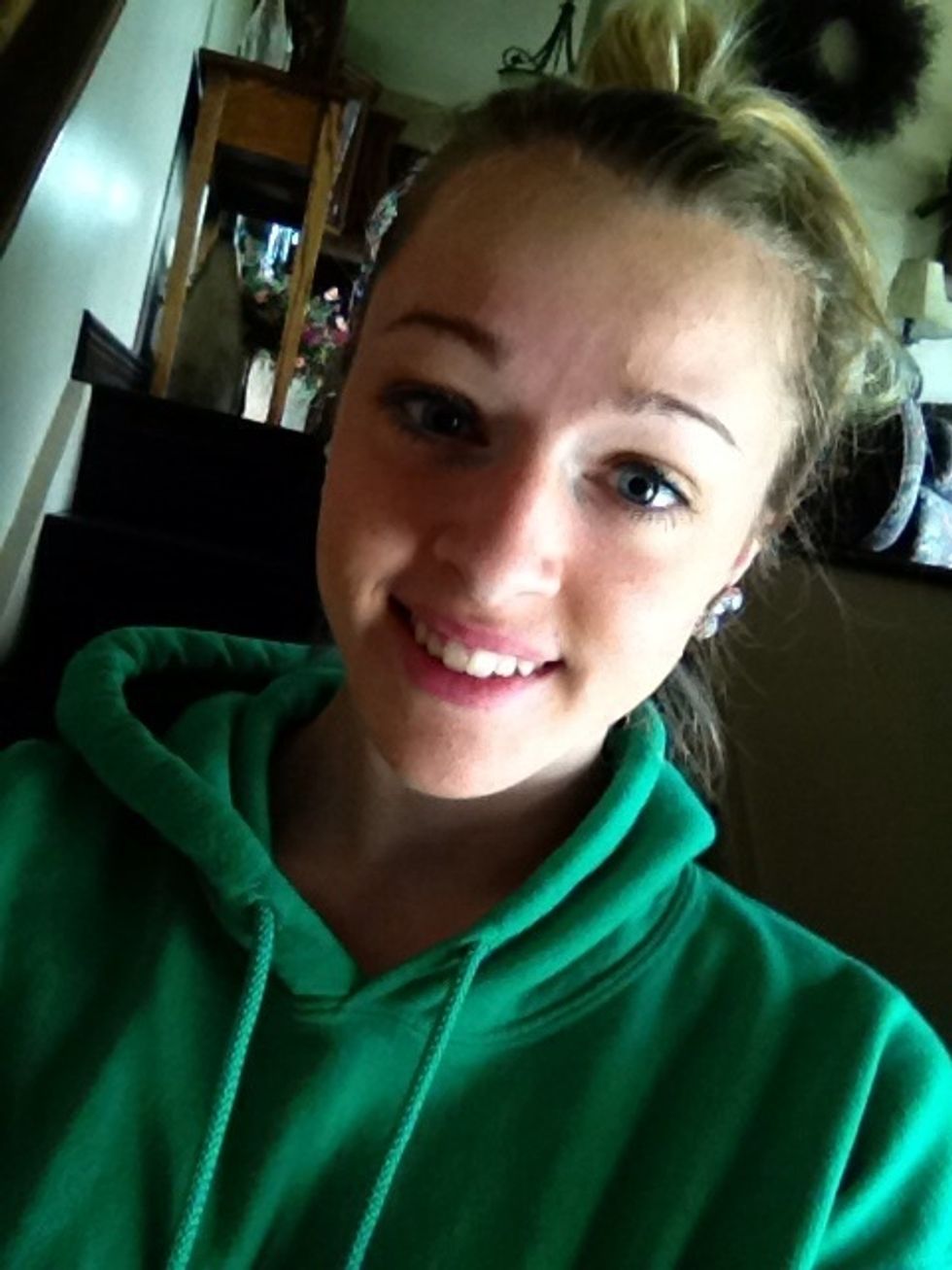 Now, you have completed your look!
Extra small eyeshadow brush
Small eyeshadow brush
Large makeup brush
Light brown eyeshadow
Deep brown eyeshadow
Nude colored eyeshadow
Metallic gold colored eyeshadow
Nude colored cream eyeshadow
Liquid eyeliner
Mascara
White eyeshadow
Foundation blocks (any shape will work)