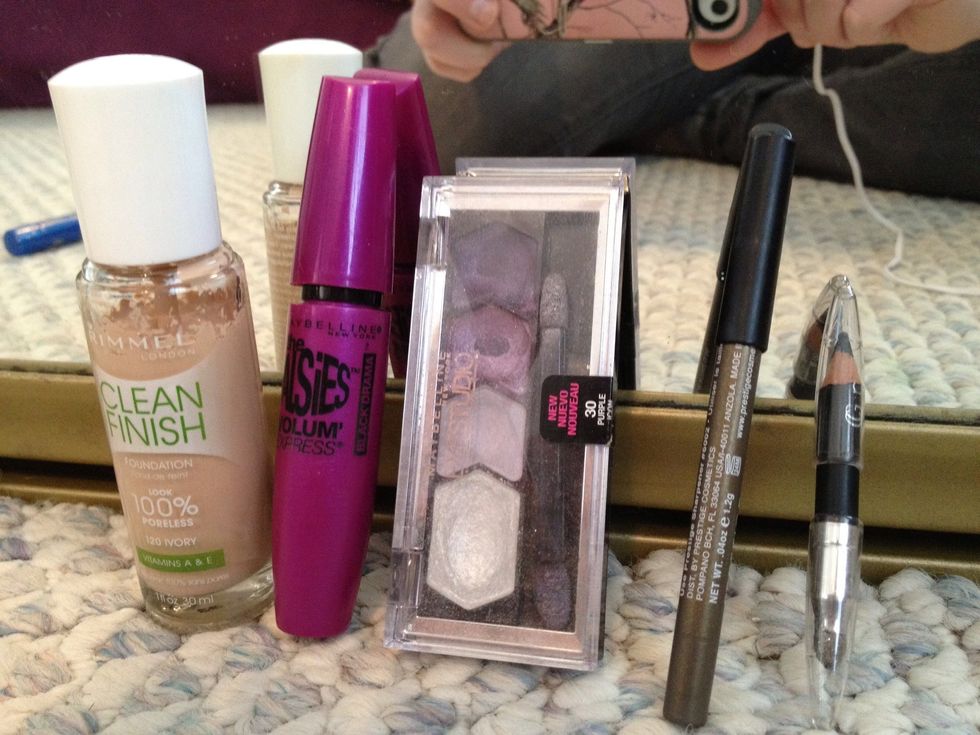 This is the make up I will be using today. It's my everyday fail safe make up. Make sure you test your cream foundation on your hand before you buy!!!!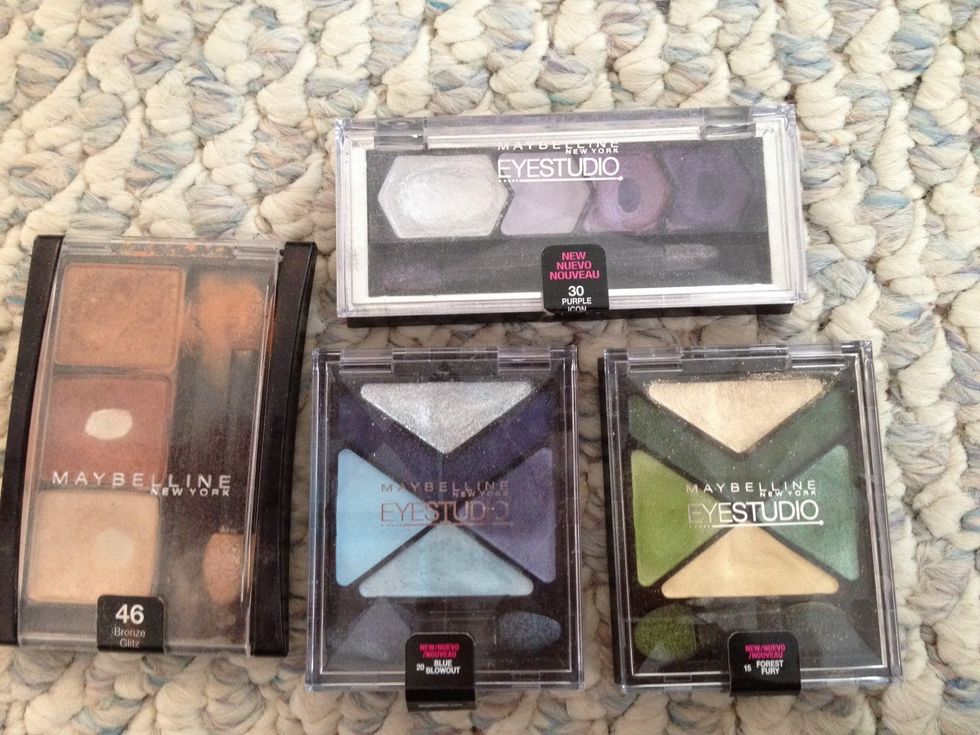 These are my selection of eye shadow, I really enjoy these specific colors and they look fantastic on anyone. Any color tone of skin.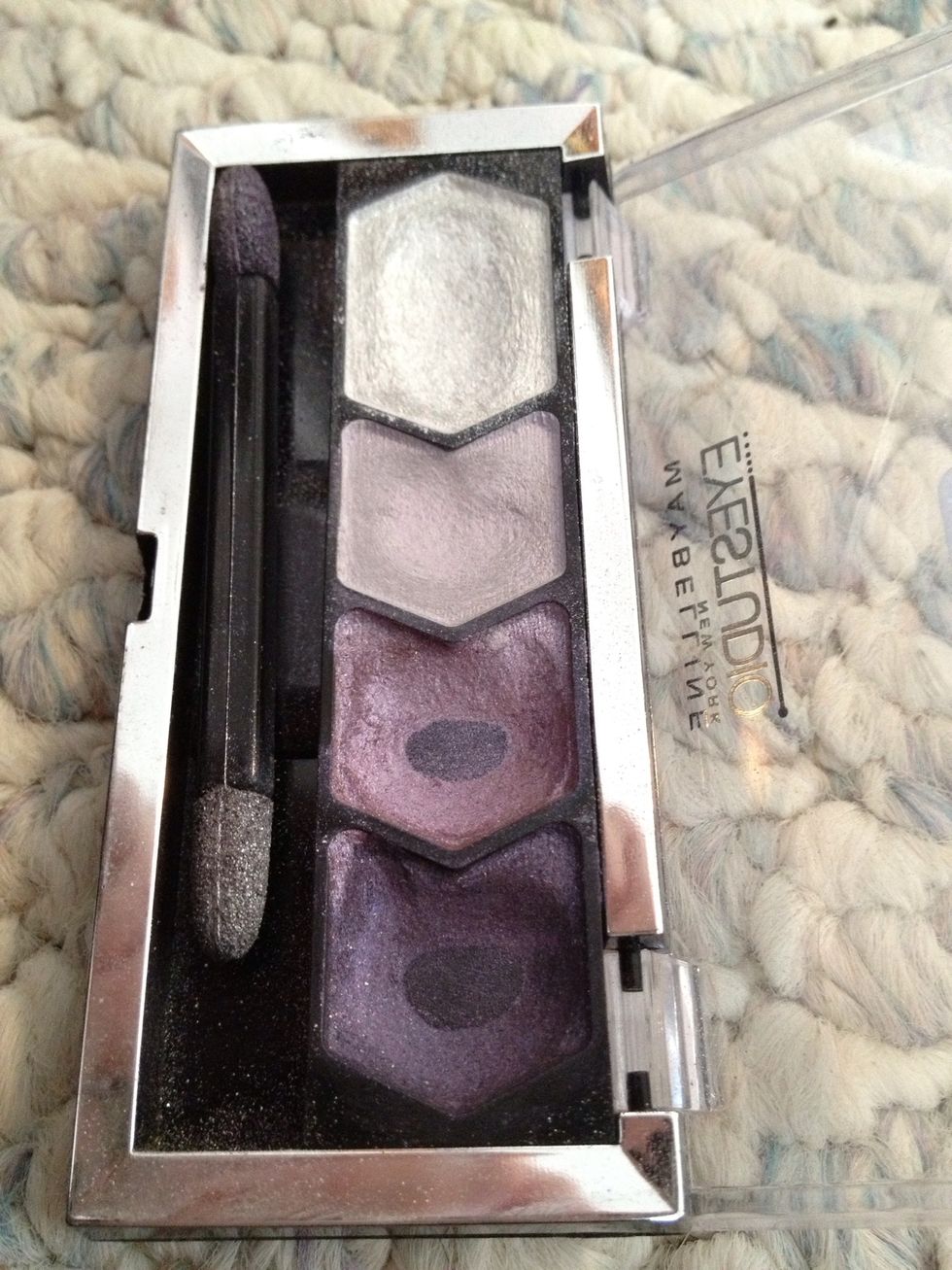 Today I'm using "purple icon" it's a Maybelline eye studio collection. I like them because its a strong color and stays nicely and bold all day long and easy to clean off.
First step, foundation. I only use a cream, I use Rimmel London Clean Finish. It has vitamins A and E. and It just gives a smooth look.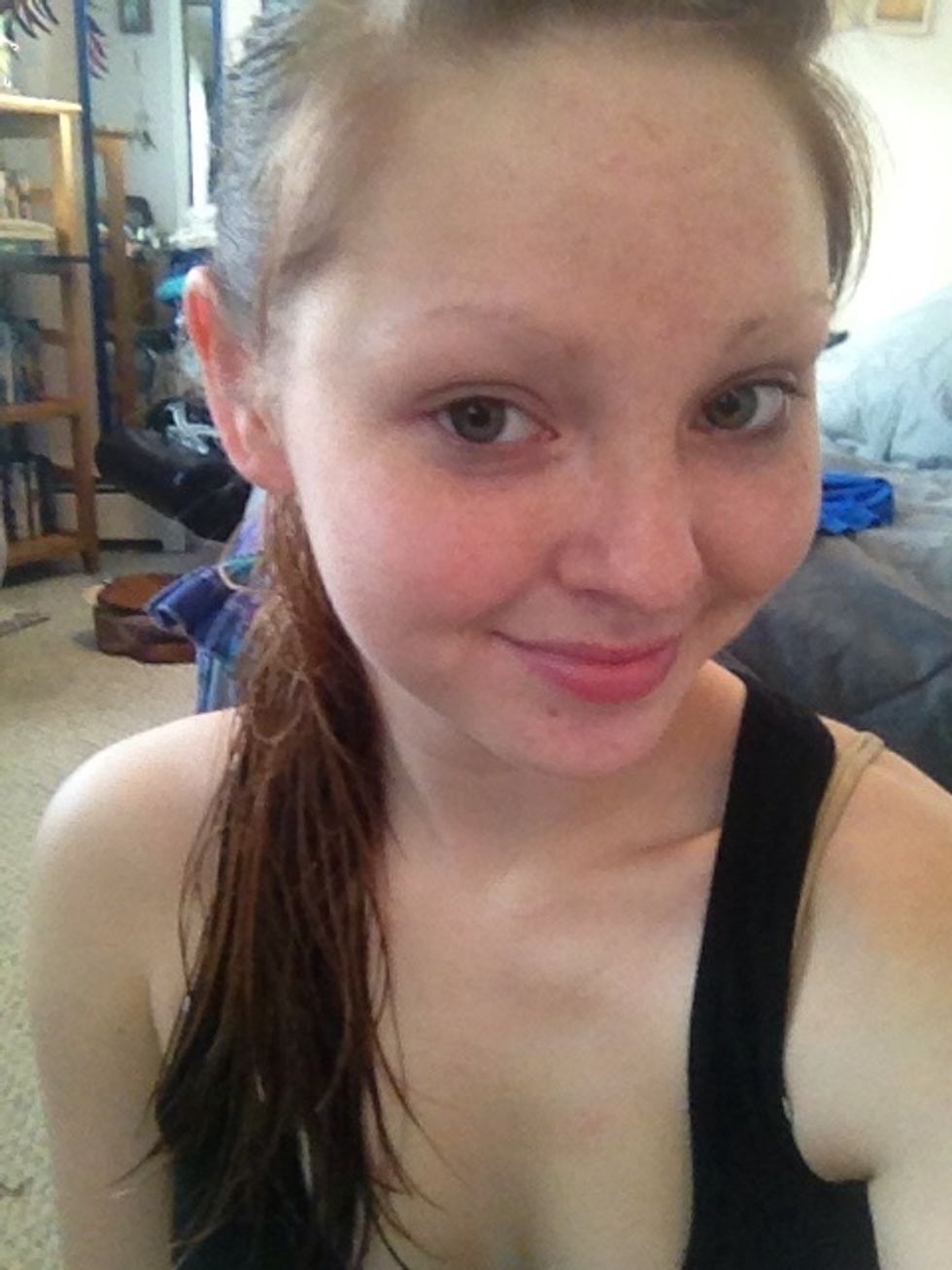 Here's my face all clean of make up, I also like my Rimmel foundation because I have a huge scar on my forehead and its a little blochy looking and this covers it up well. It also hides acne great too
I start with my forehead. I only use a little bit, too much and it make your face way darker than the rest your skin. You want your make up to look natural. Boys like natural!!!
Smooth it out with finger tips.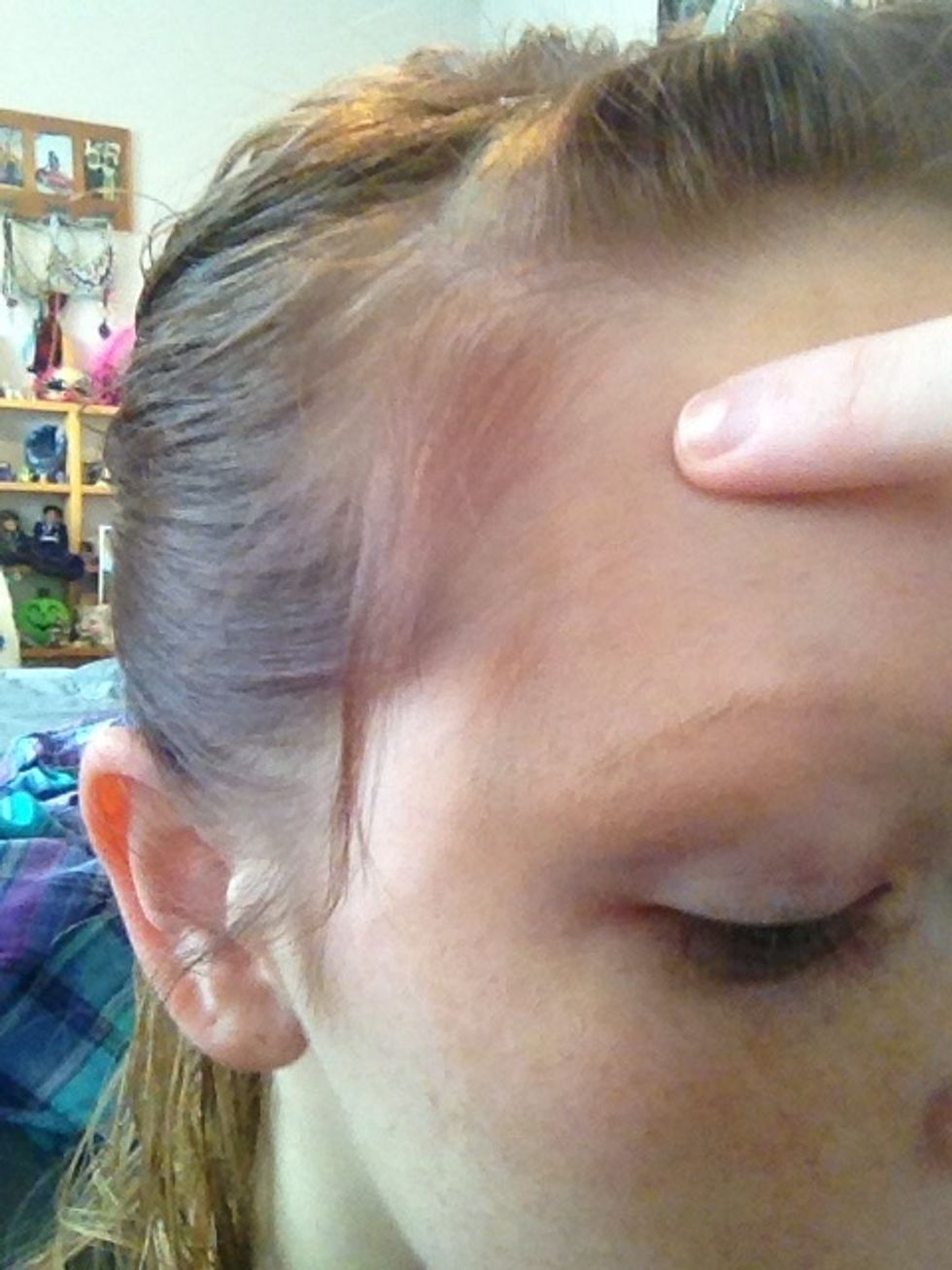 Make sure you BLEND your hairline. You don't want to look like an ugly barbi. Younger girls, please note; less is more and boys will like you more!!! Seriously.
A little on the cheek! Blend evenly!
Make sure you blend to your hairline and your ear line and down just to the underside of your chin. The goal is to look natural!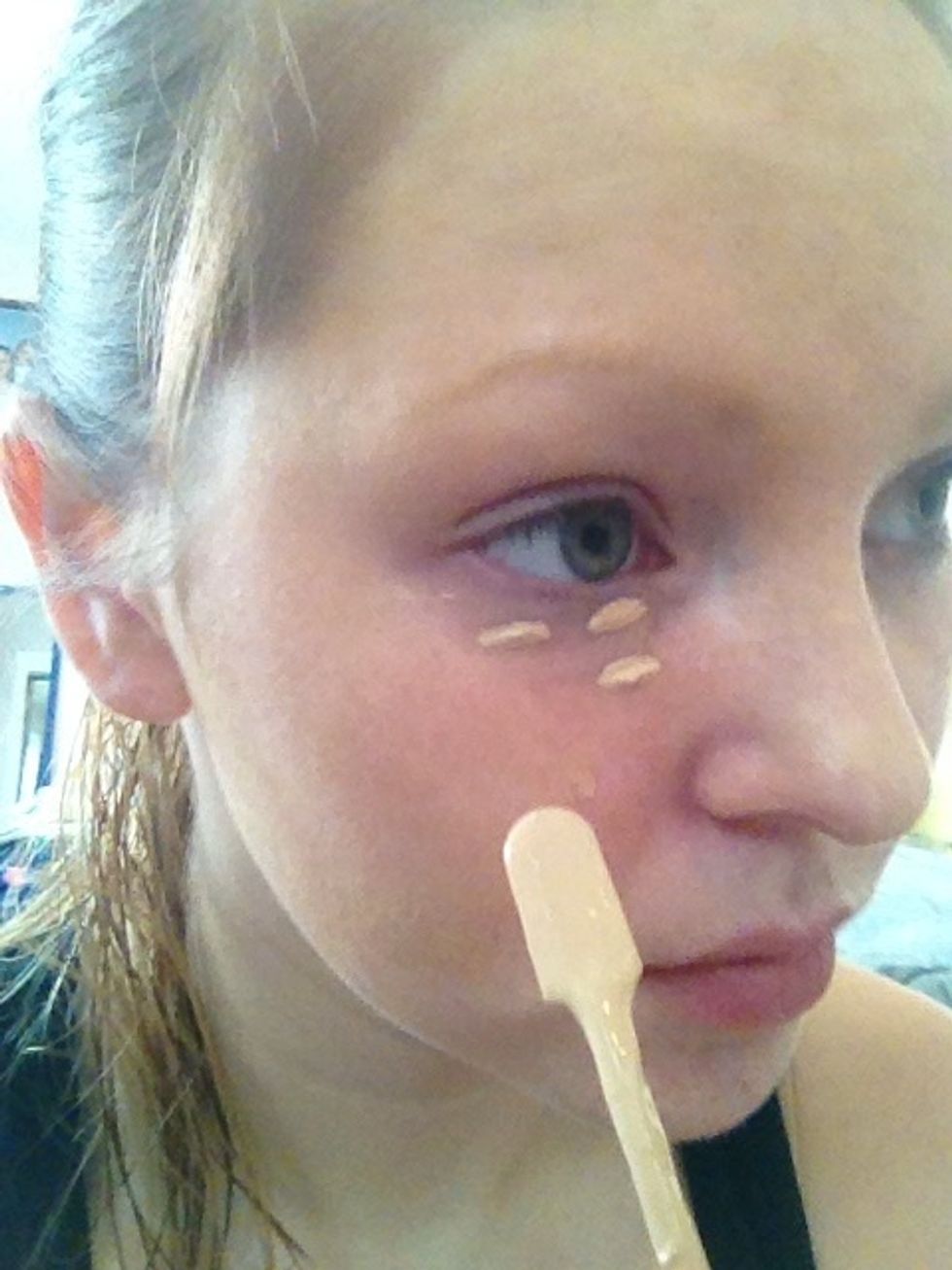 Now, dab a tid bit under your eye.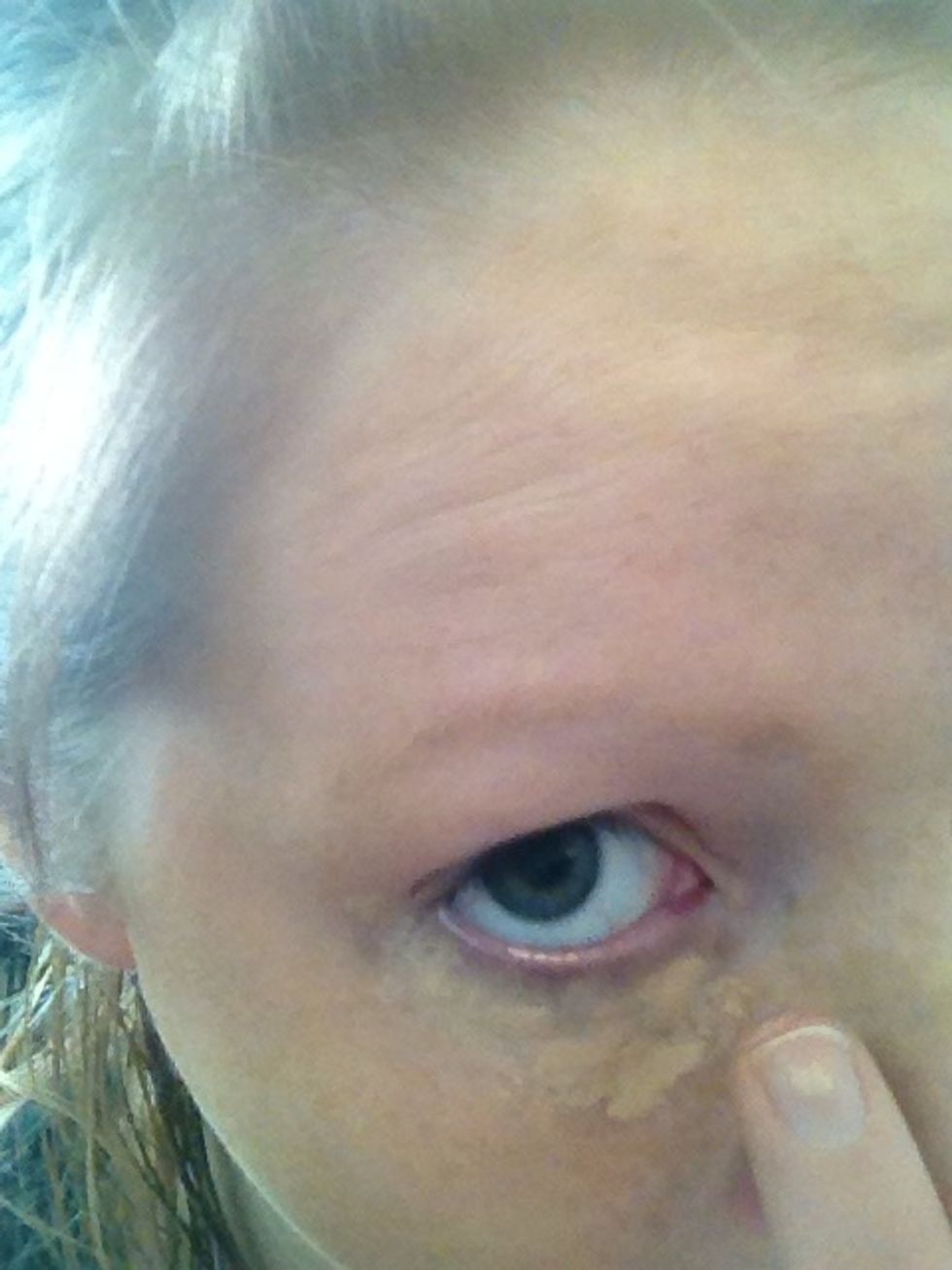 Tap your finger on it before you smoth it out. This will make those dark circles vanish!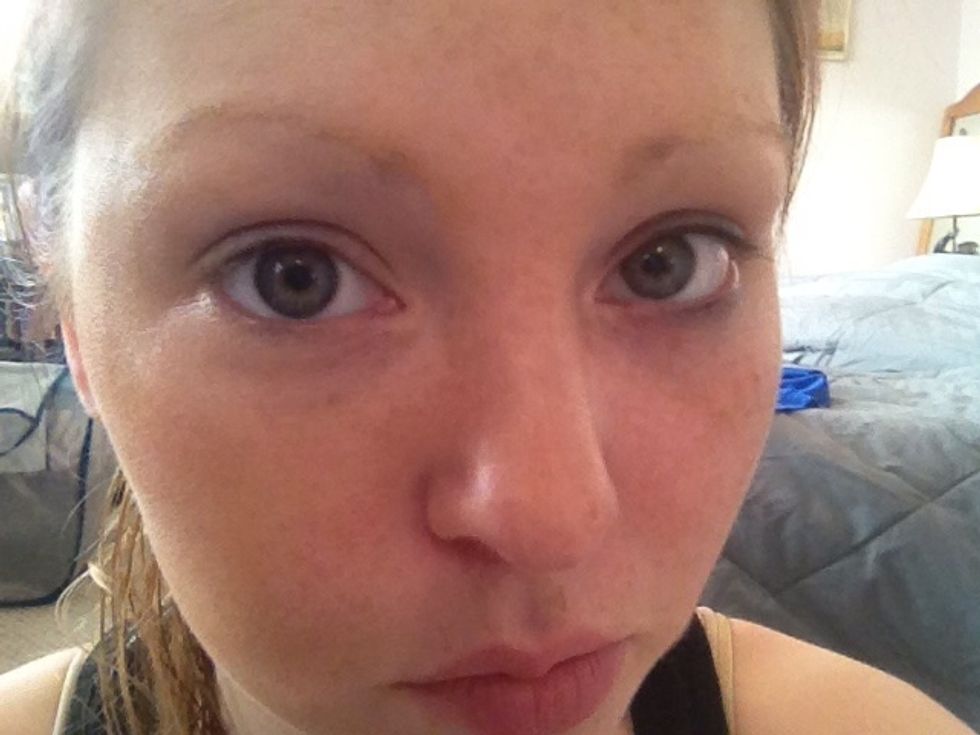 This is one side of my face done.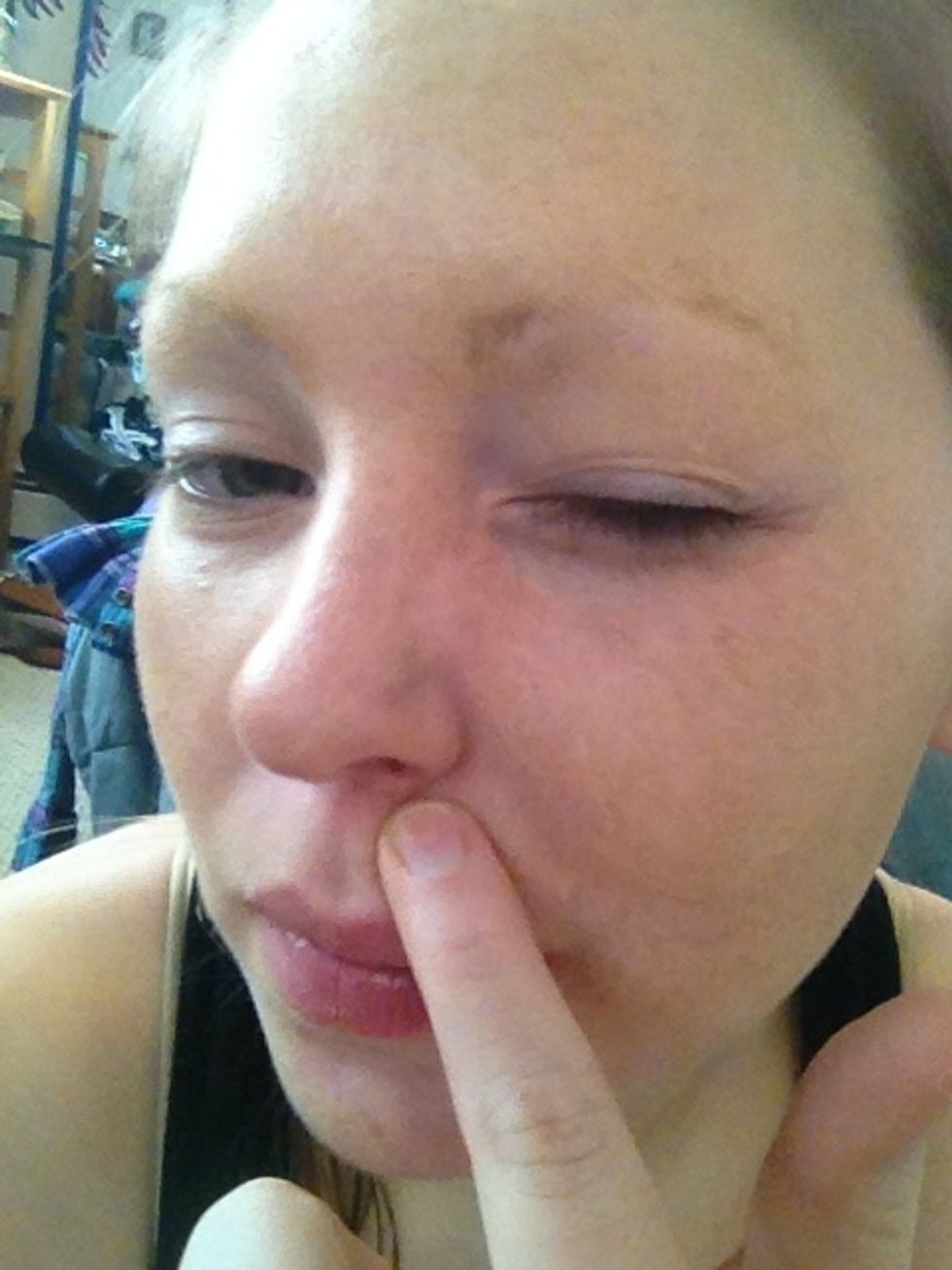 Make sure you get all around your nose, creases are bad.
Blend that chin line!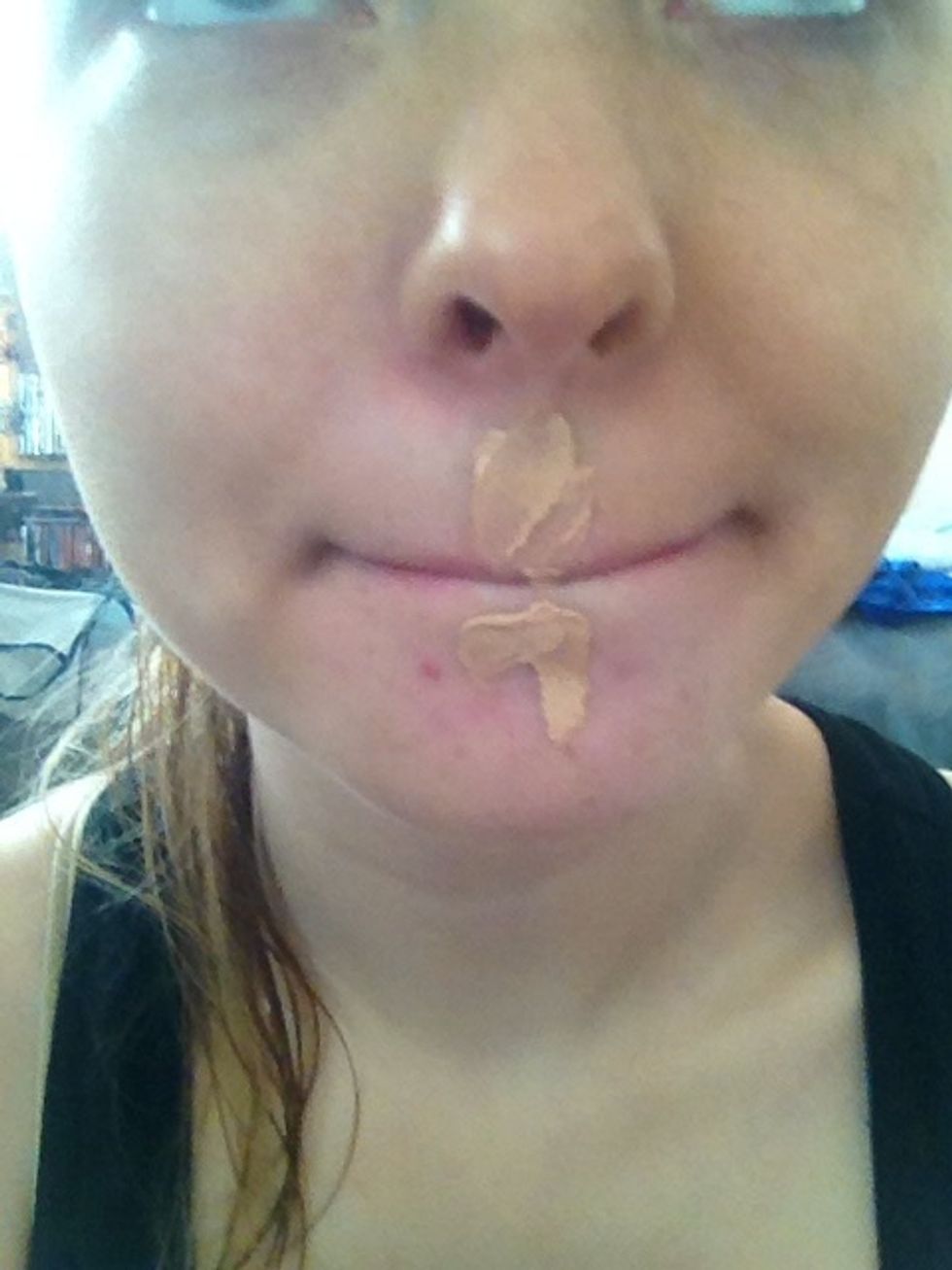 Suck in lips like so, and blend your chin.
Make sure it's all even, you want the look of a clean pretty face not a creepy make up mask!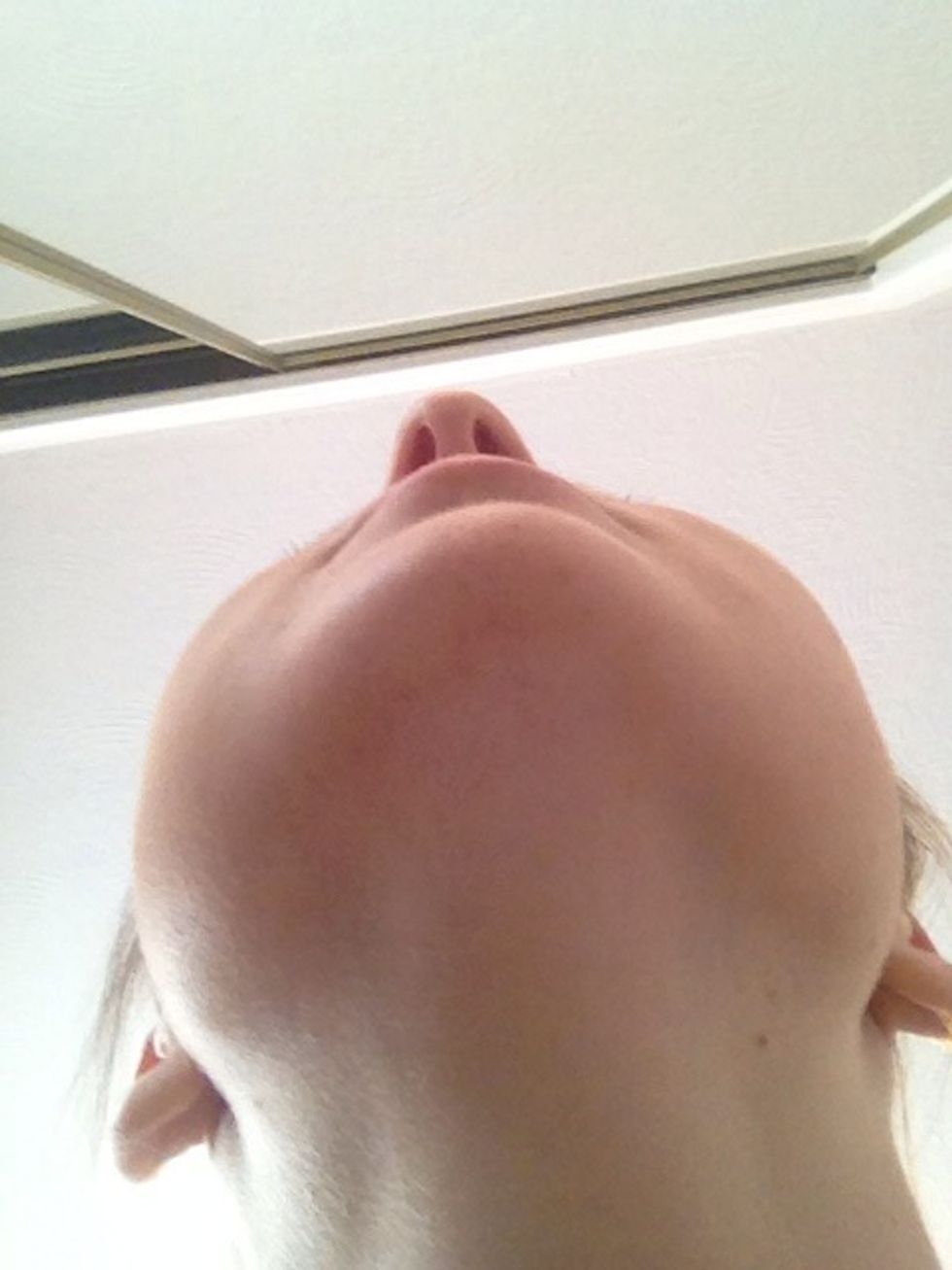 Blend blend that chin line! You only want the bottom edge of your chin, not down your neck, otherwise it looks like a nasty mask.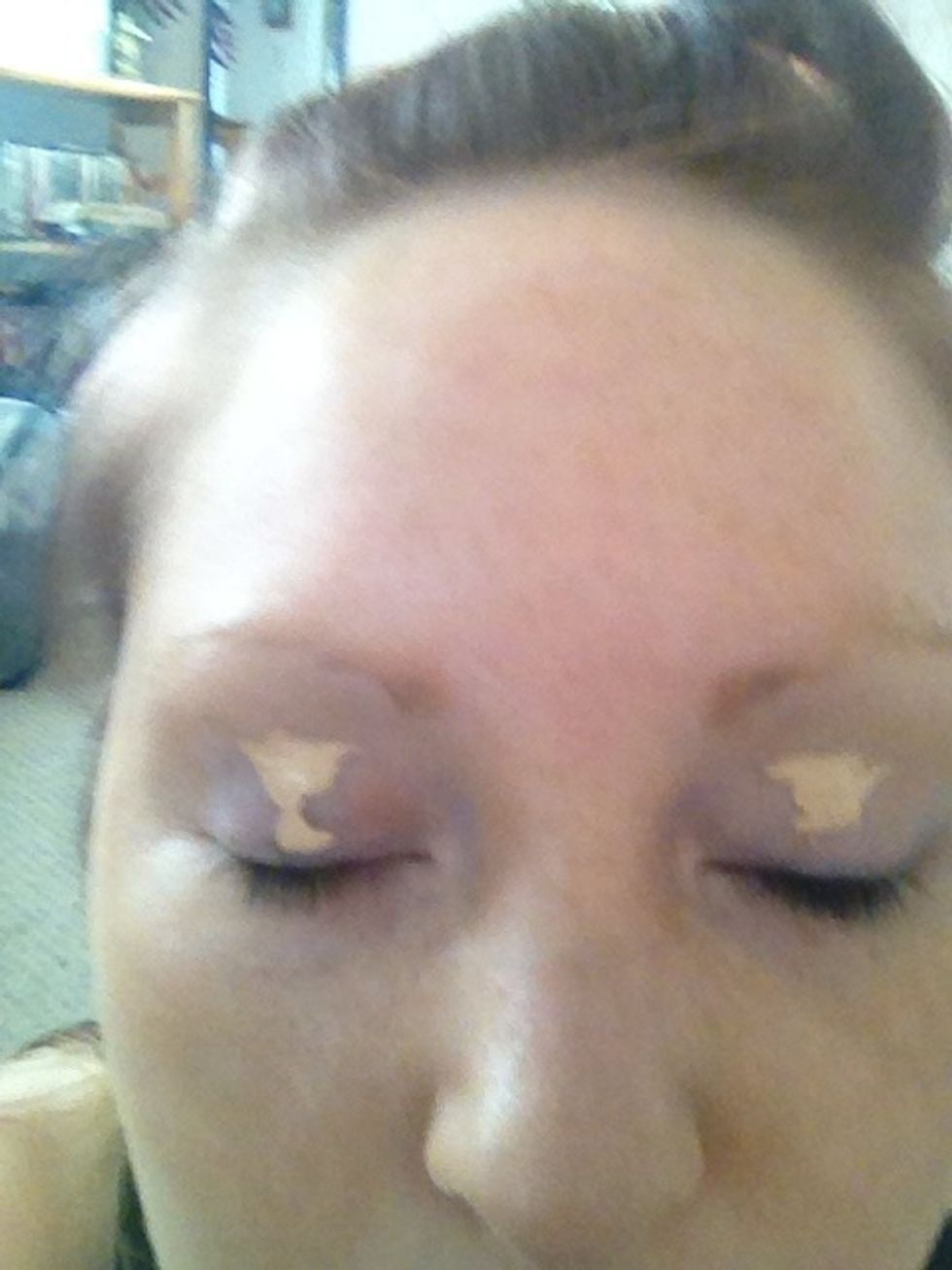 Eyelids! Foundation on your eyelids is a helpful because your eye shadow will look bolder and stay longer and won't smudge!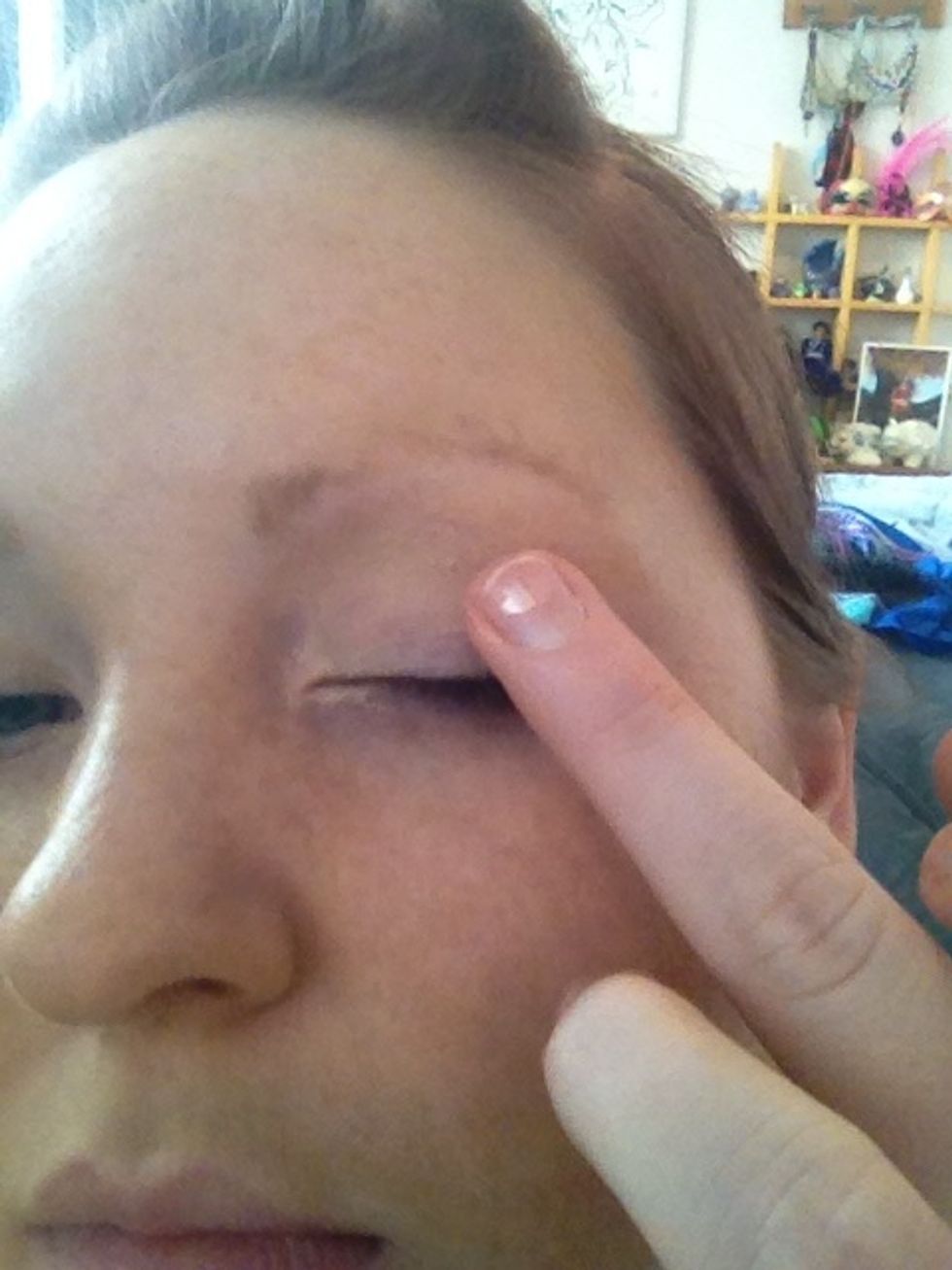 Blend!
All done!!!
Next is eye shadow and eye liner. This is where the pin up style comes in. Pin up girls were the top models of the 30's-50's. everything about them was flawless, and they were all different sizes!!
Pin ups had big wide eyes, to do that, only put eye liner along 3/4 of your eye, leaving the innermost corner clean.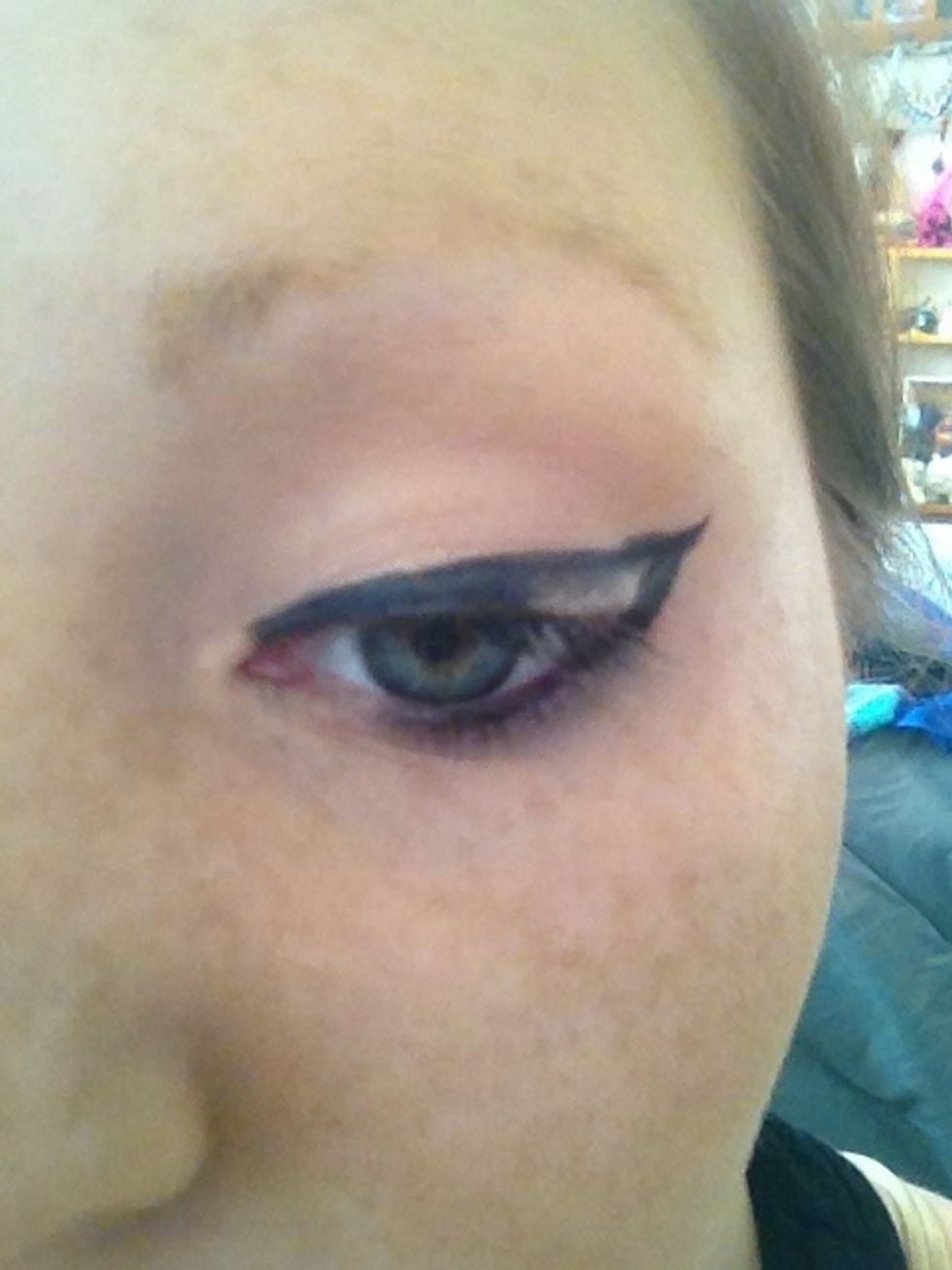 Pin up points or kitten points! These are classy, and sexy.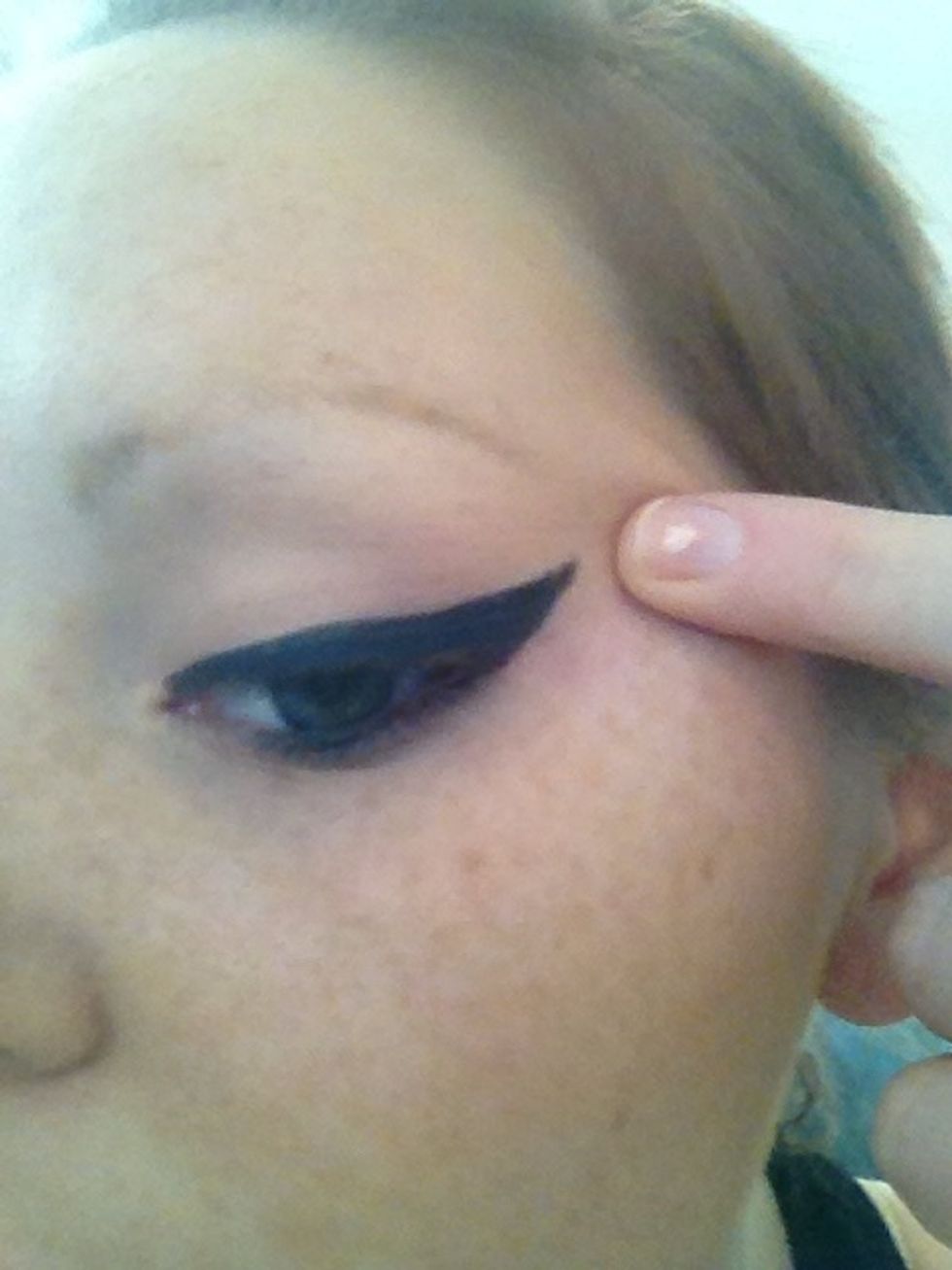 Make sure your points don't go past your eye brow corner. Keep the geometry of your face in tact.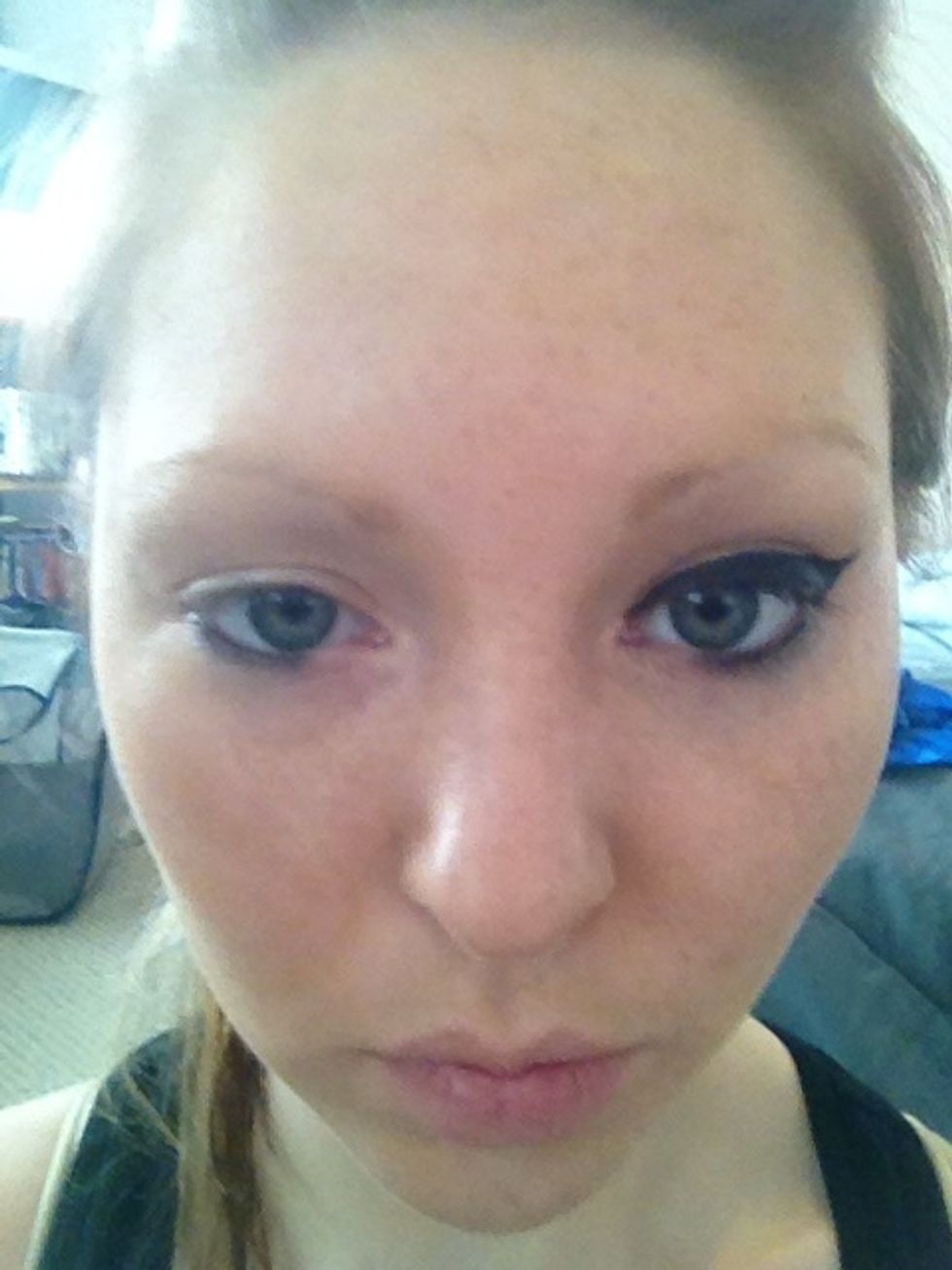 One eye done!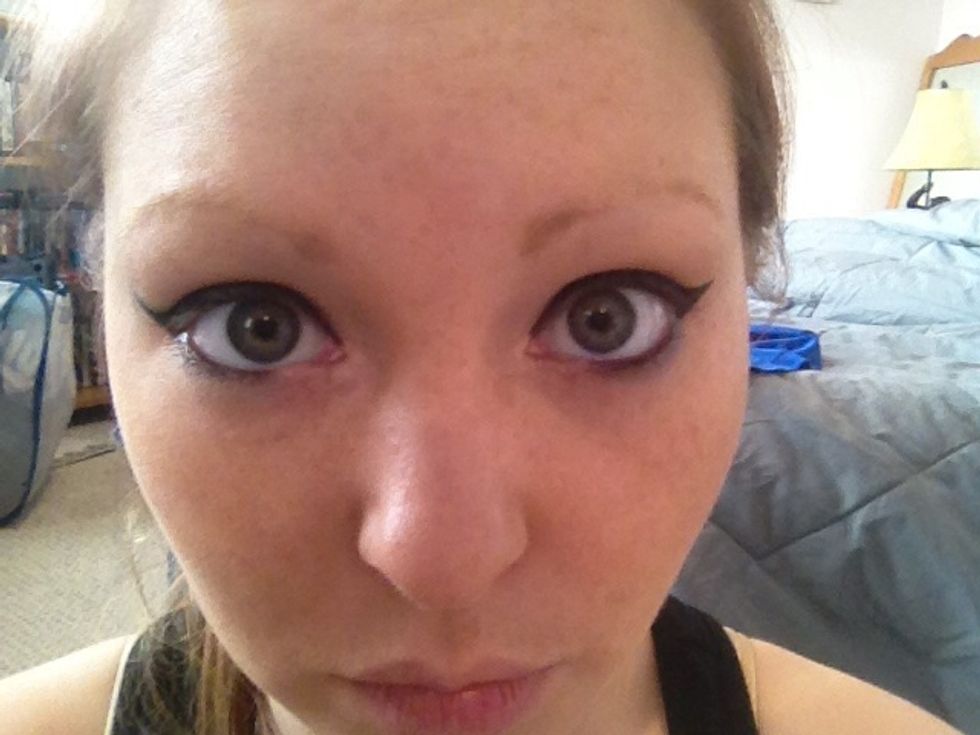 Both eyes done! Yay now eye shadow!
The trick here is to do little tiny strokes, keep it even. The more layers you do the darker it gets.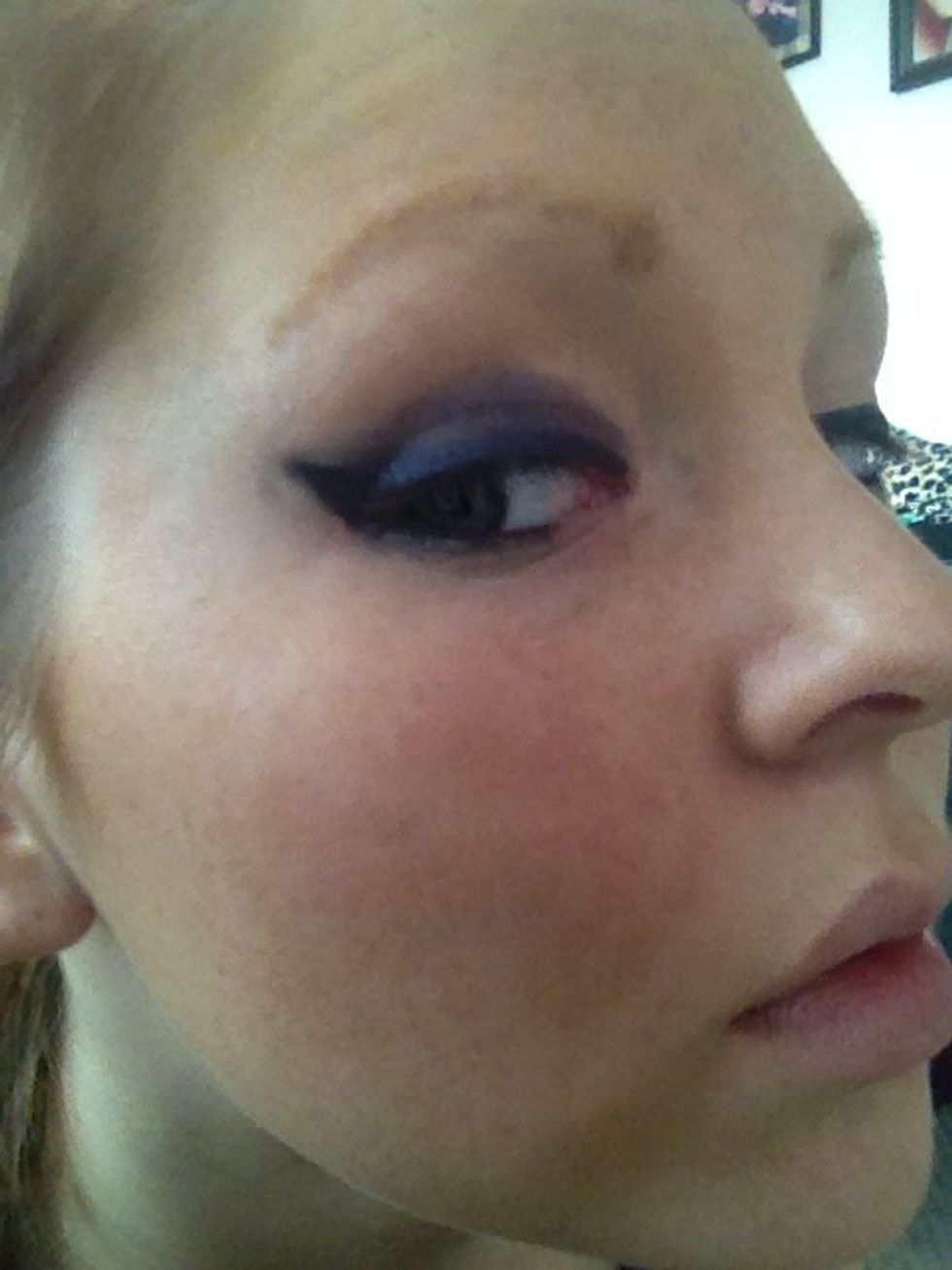 Bring the shadow to the curve or tip of your points.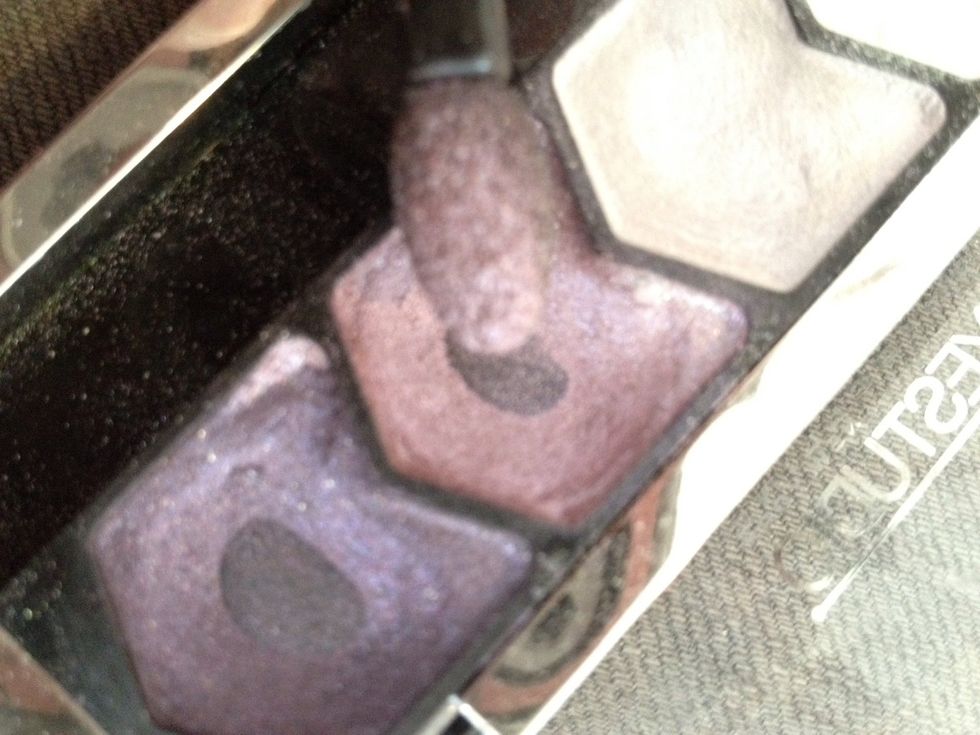 Darker first, then next lighter.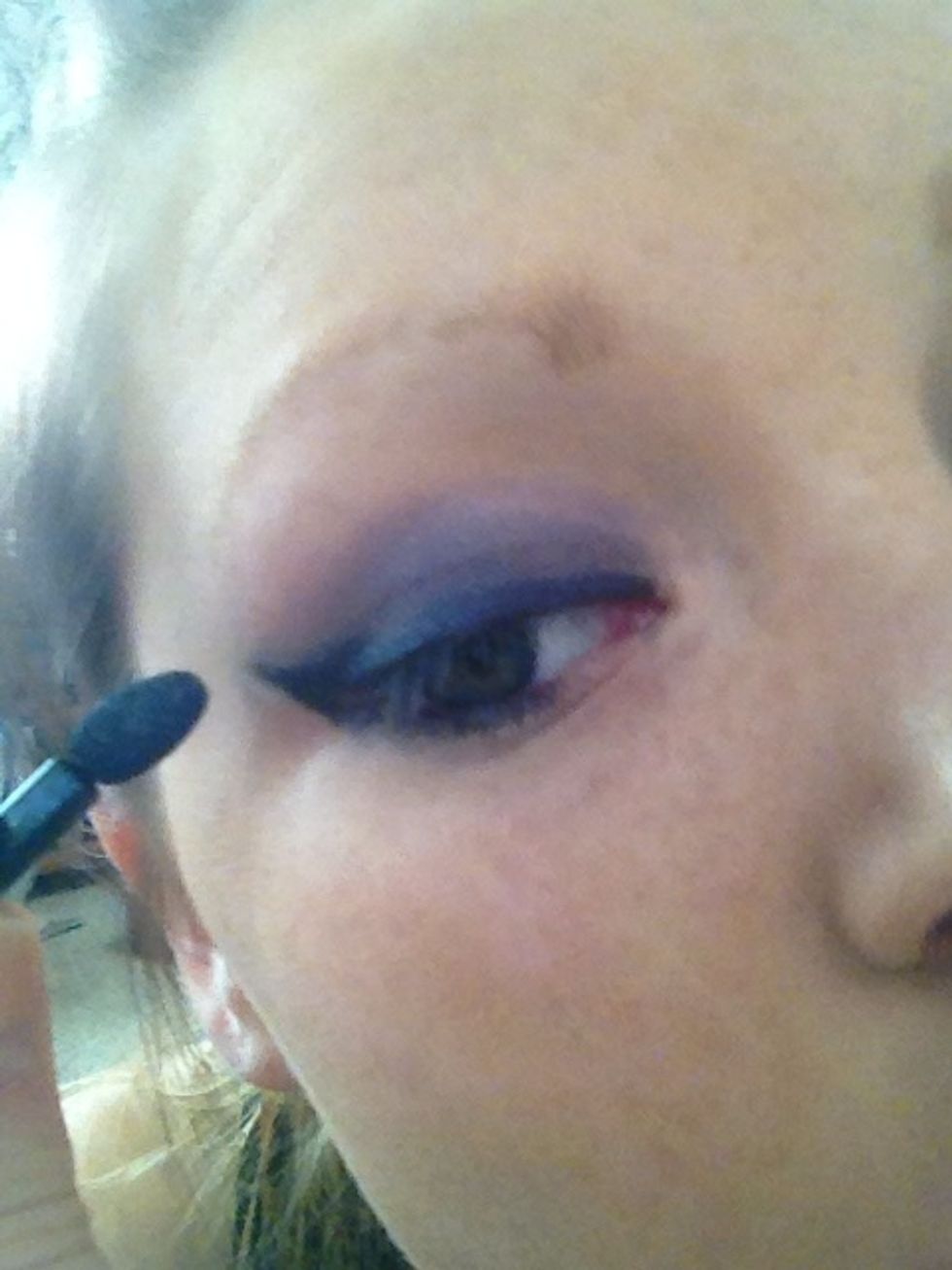 Just a small line of the lighter color.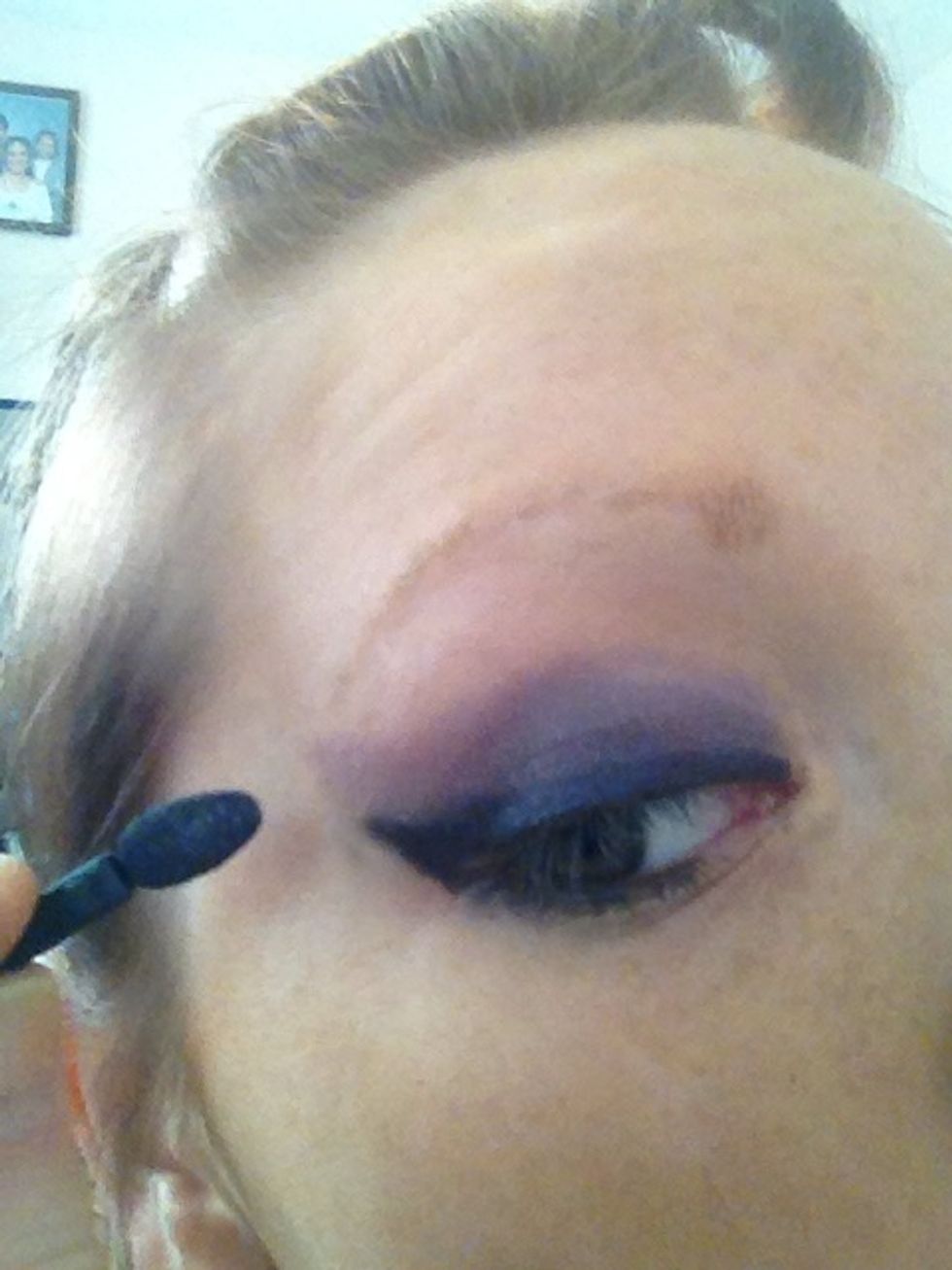 I like to bring my lighter color out to make a shadow point, this gives your eyes more depth.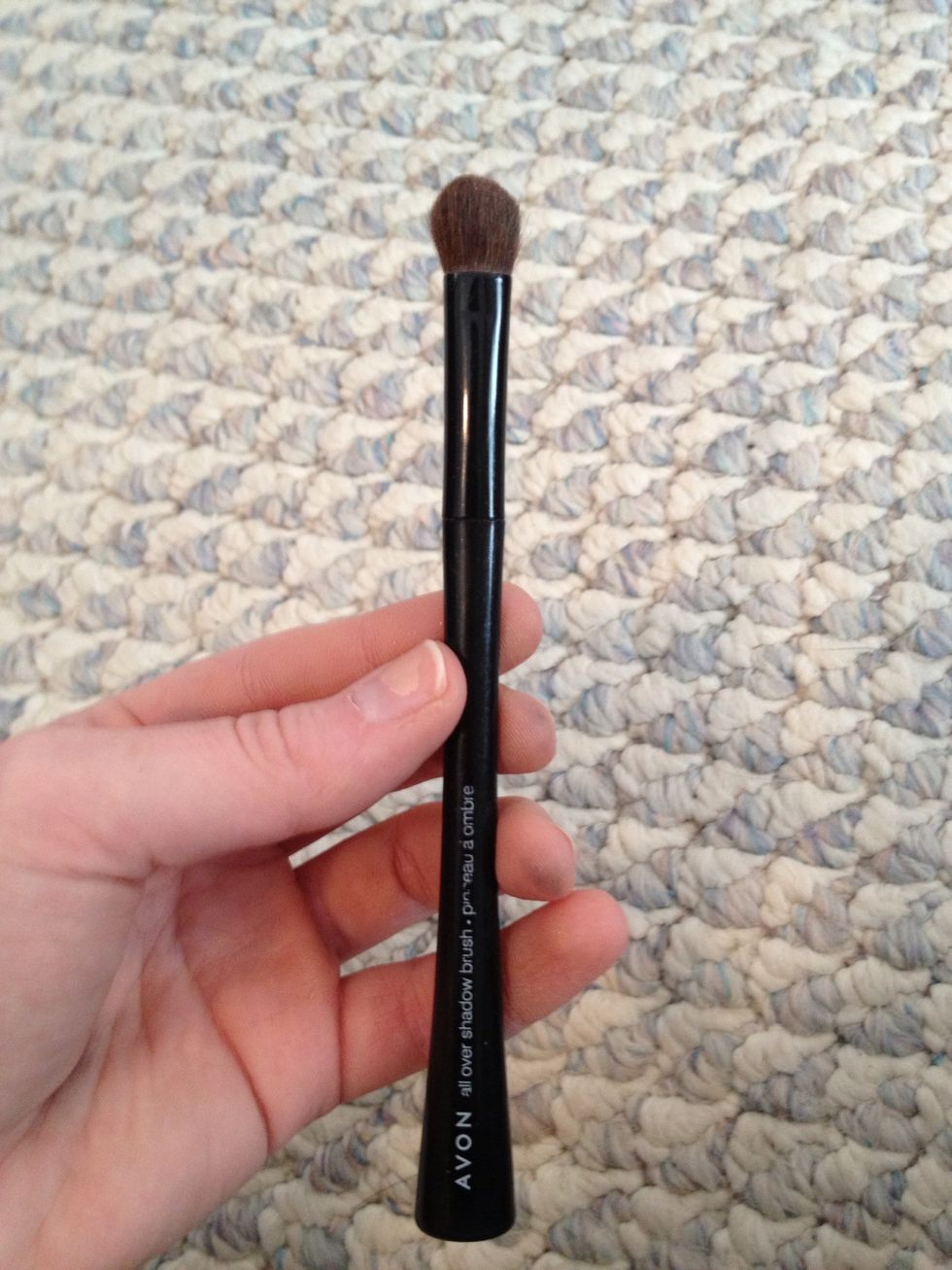 This the brush I use. It's an Avon all over small/medium brush.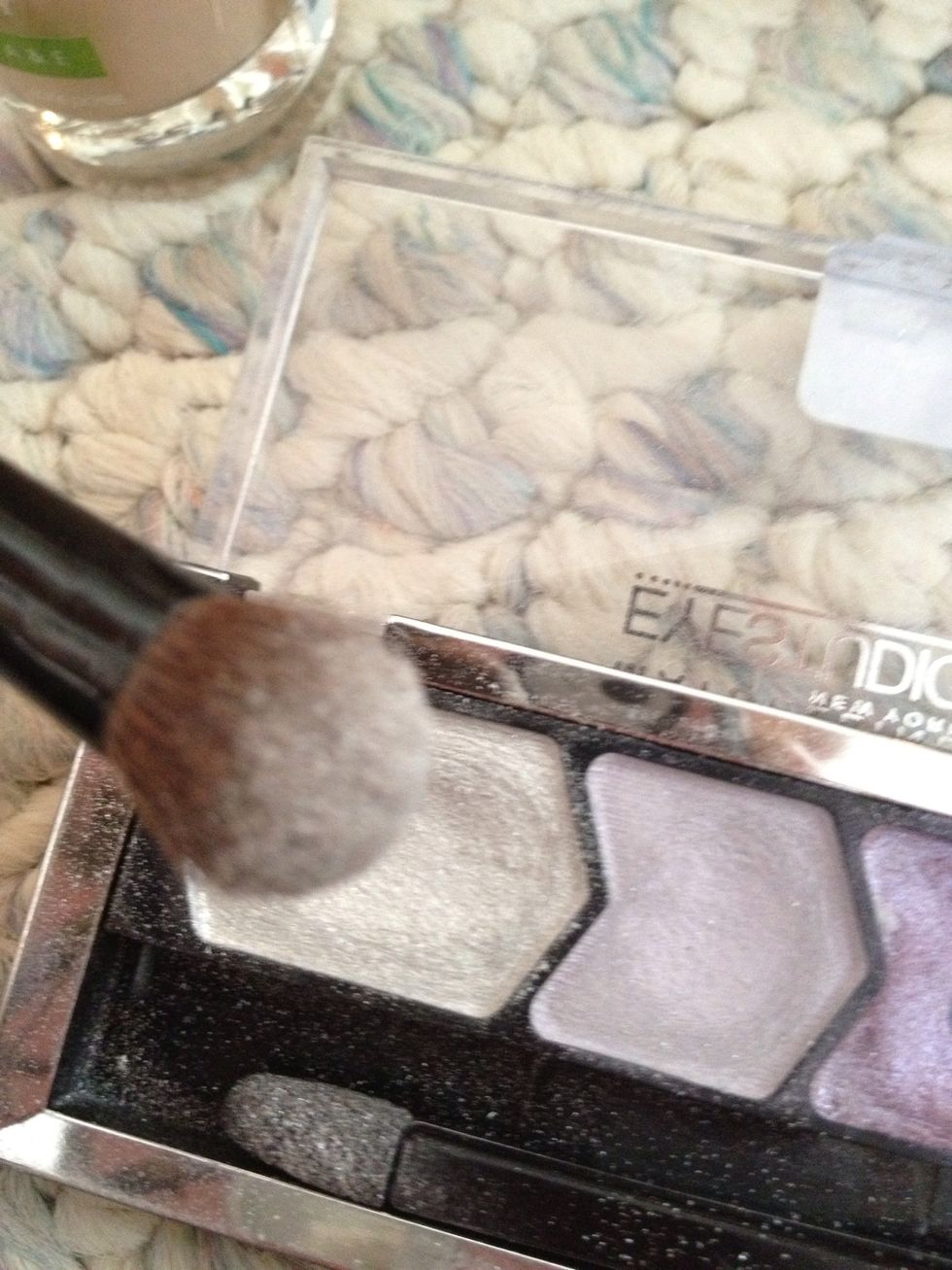 Now we're going to use the lightest color!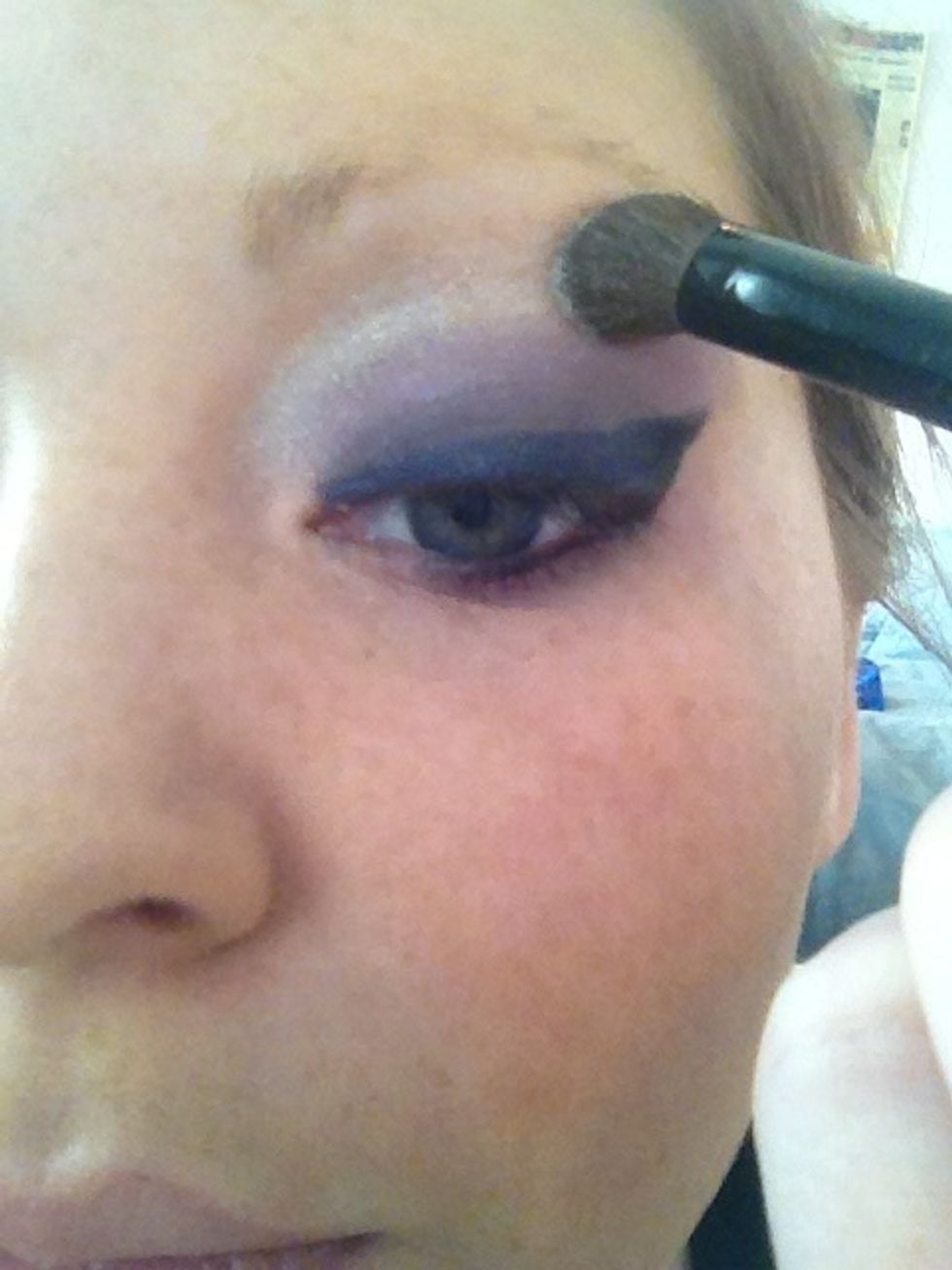 Start from just above the corner of your eye and smooth your lines.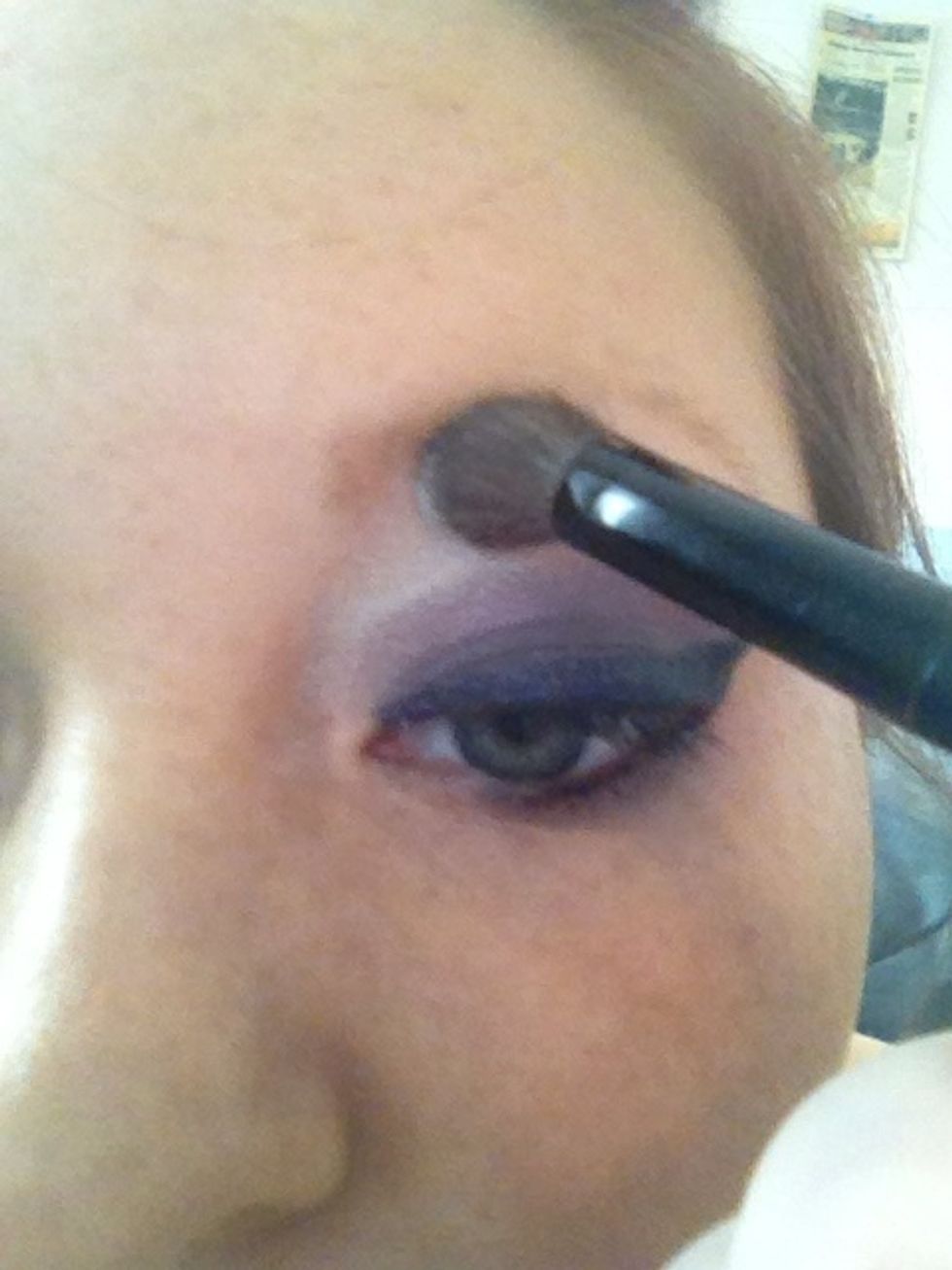 Bring this color all the way up to your brow.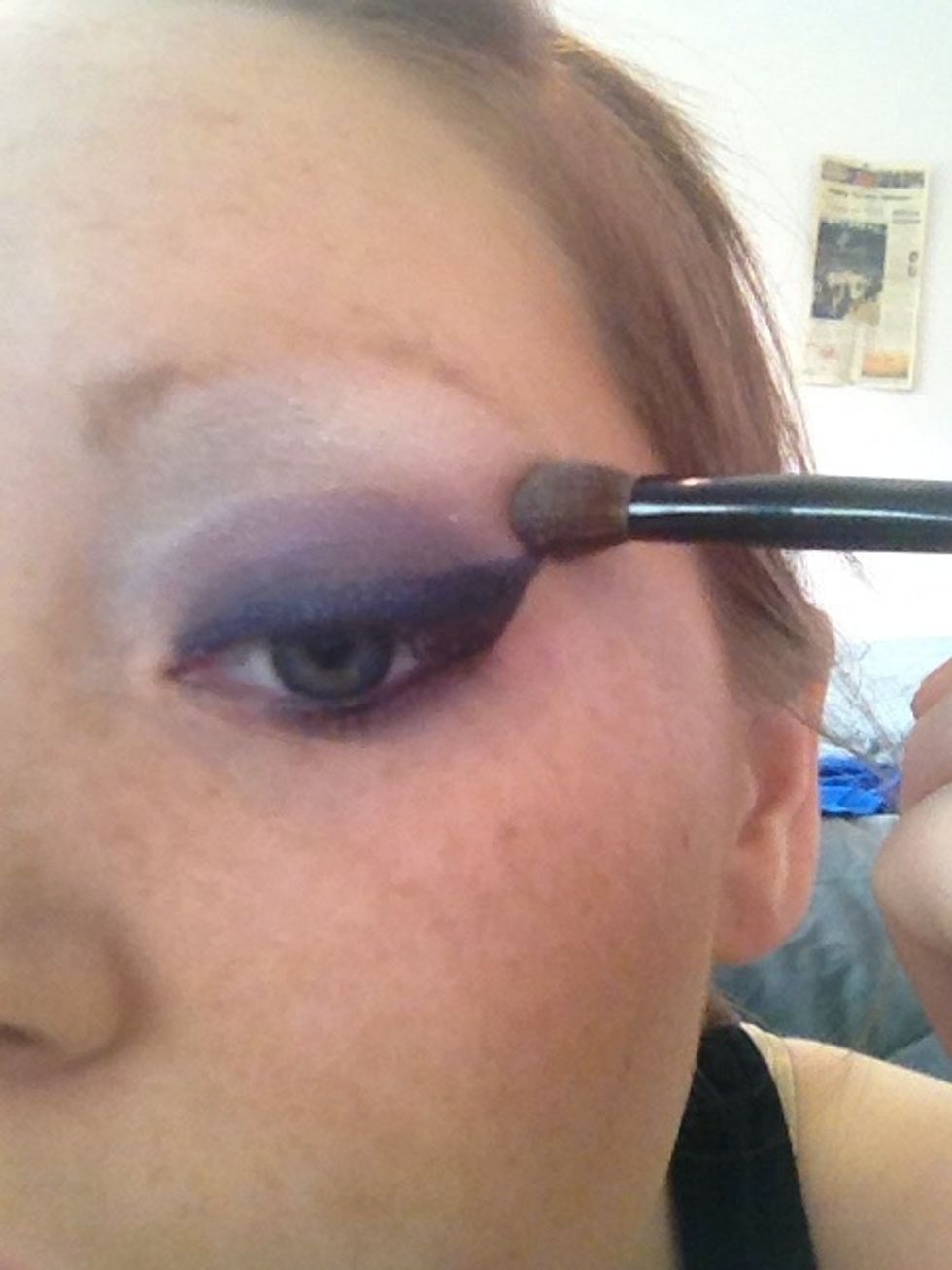 And down to your points.
You can still see your points and shadow points, but your lines are blended and it all looks line one piece.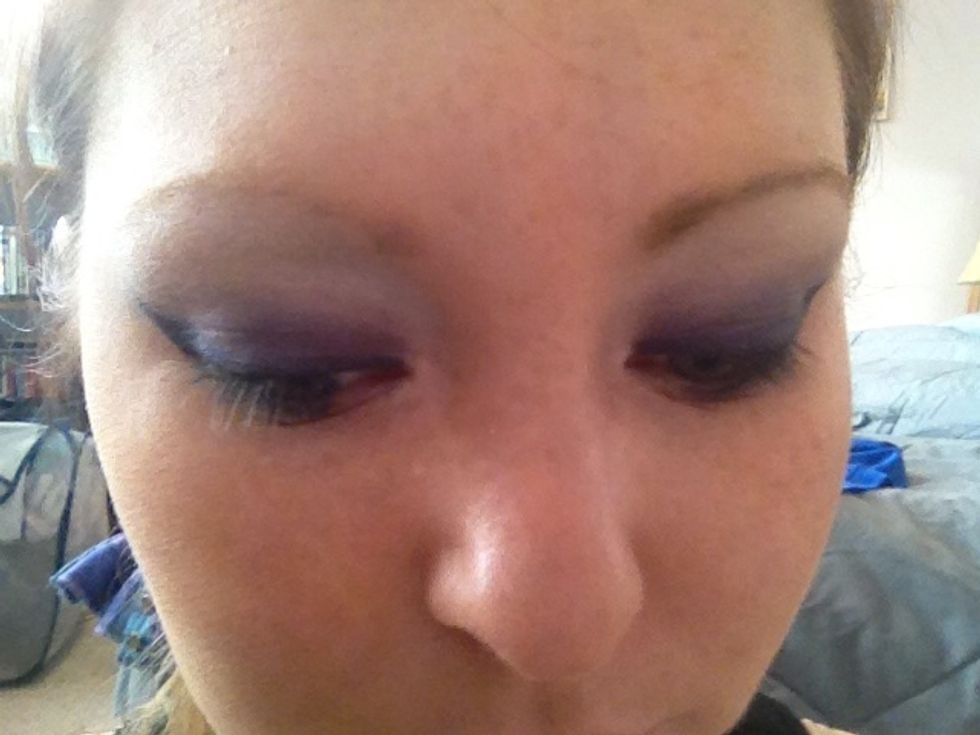 All done!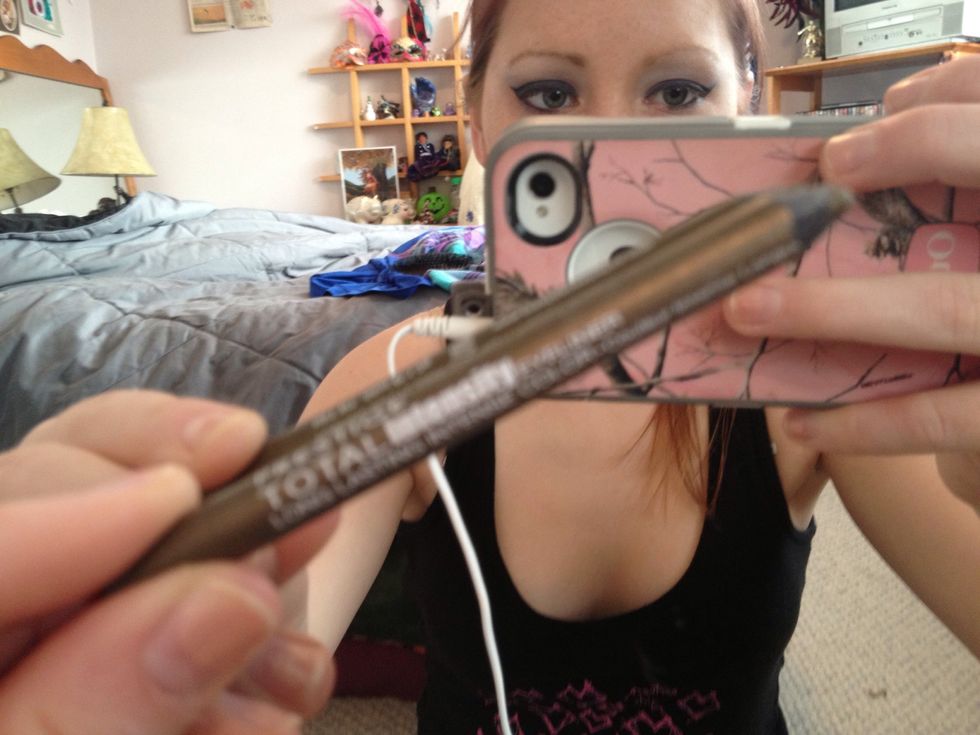 I have really light colored eye brows.. And my hair is a dark auburn color (at the moment) my natural color is flaming red. So I darken my brows.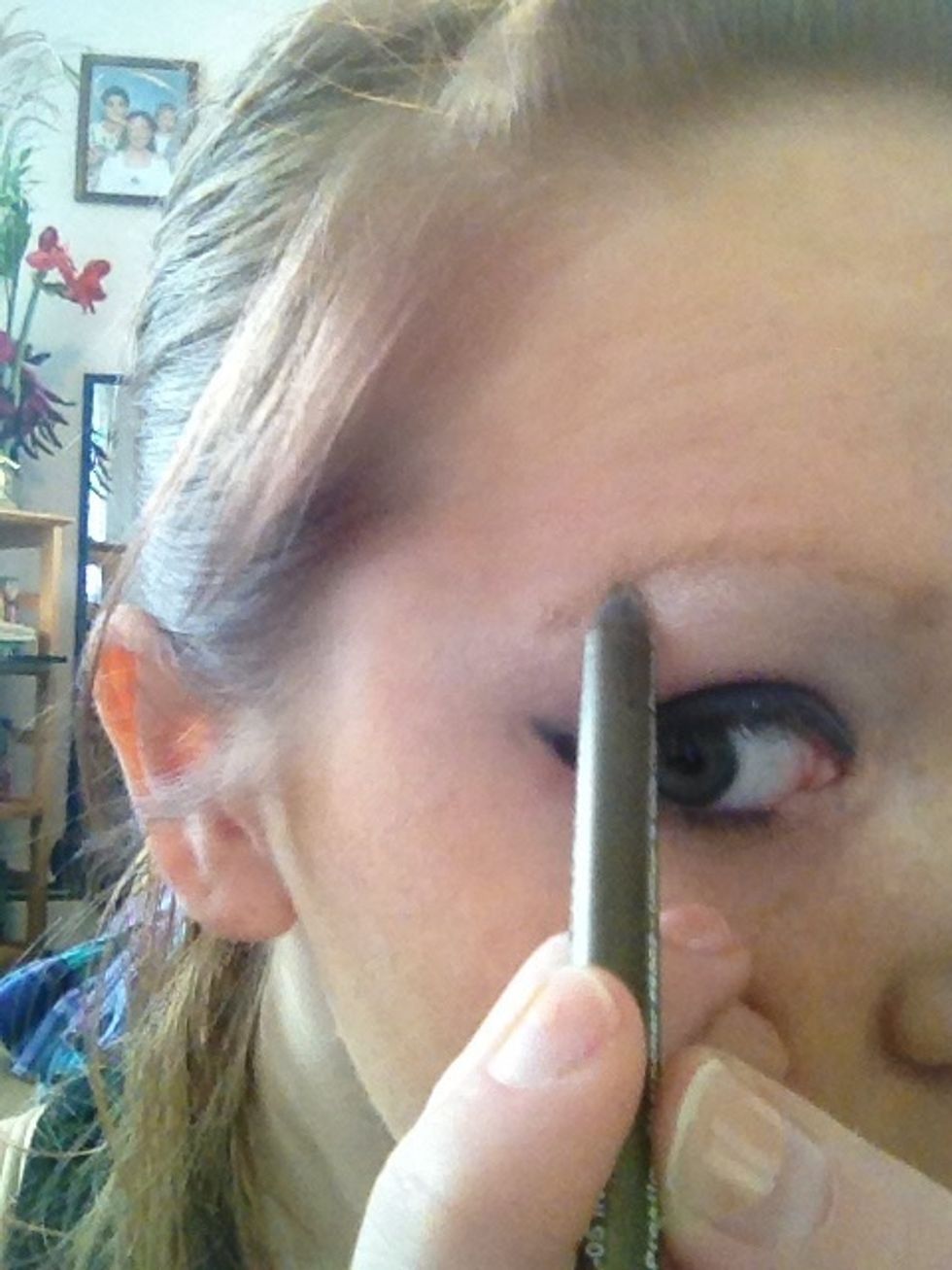 Only lightly go against the grain of your brow hair. I like a natural look and not a drawn on look. Drawn eye brows look disgusting and creepy!!! Yuck!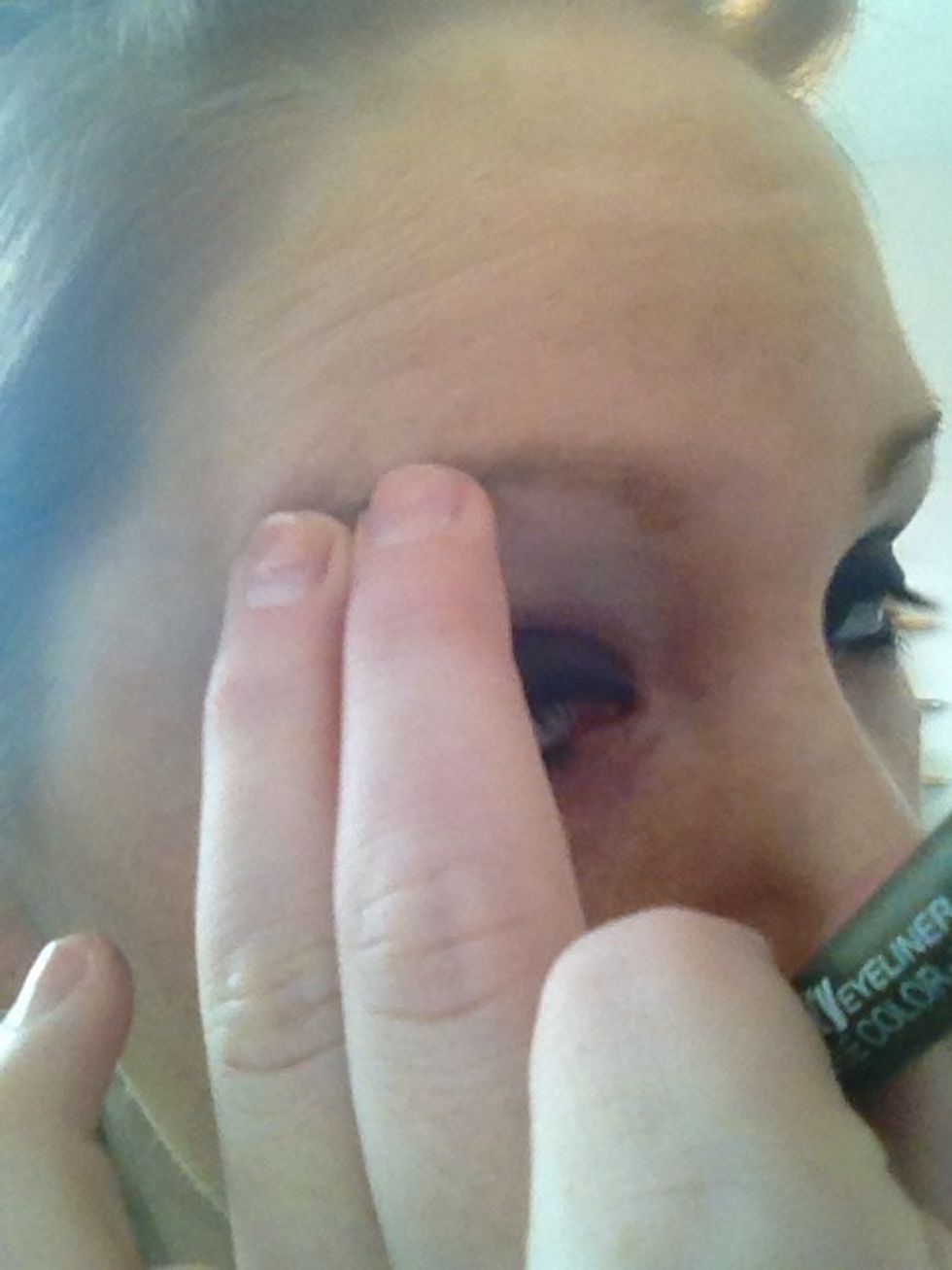 Most it out.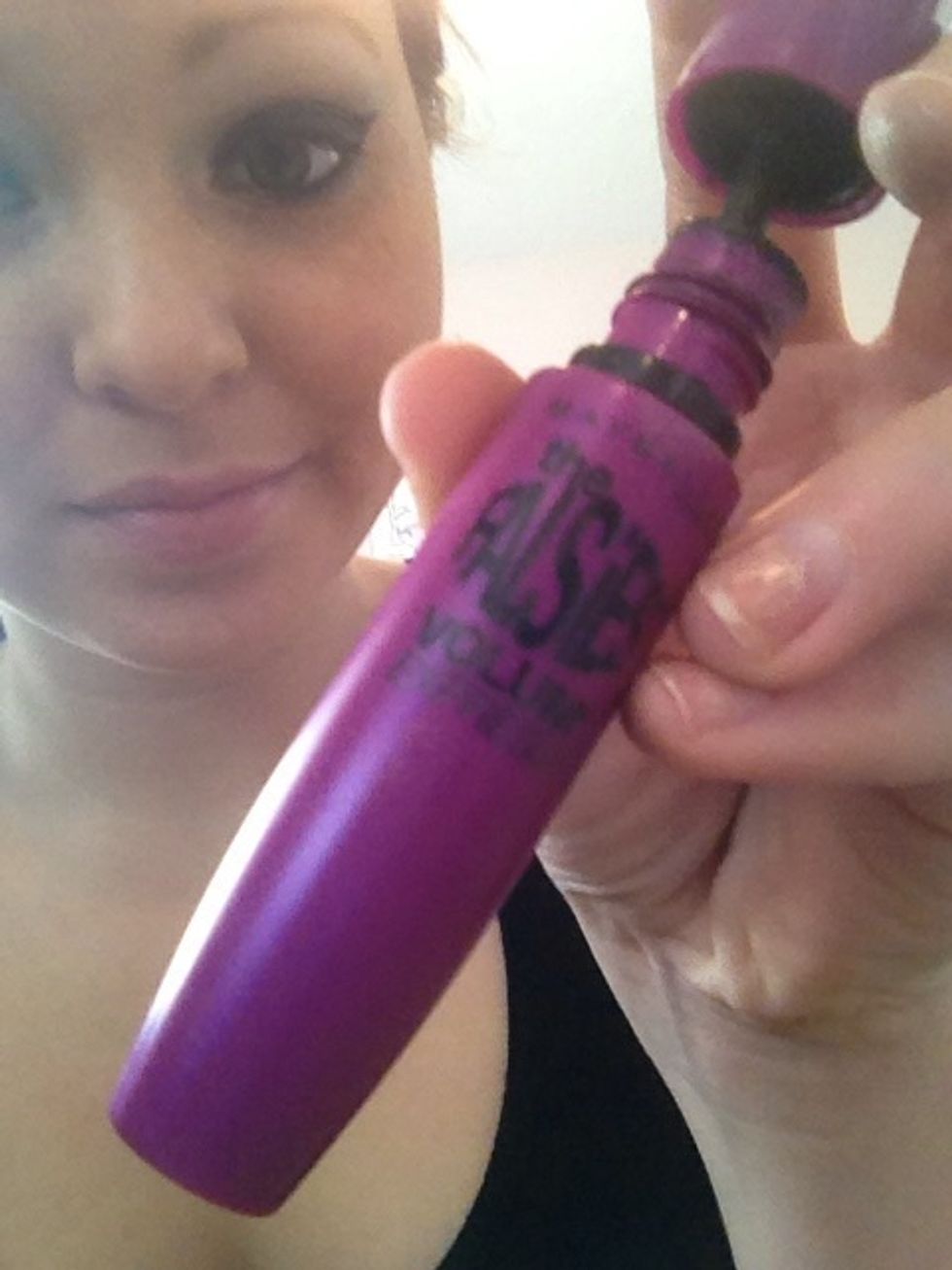 No mascara! I use Maybelline the falsies volume express. Dark drama. Its works okay. Yet to find the perfect mascara.
Nice smooth long strokes, make sure you keep it even and get all the lashes.
Now, use your sponge and the lightest color in your palet.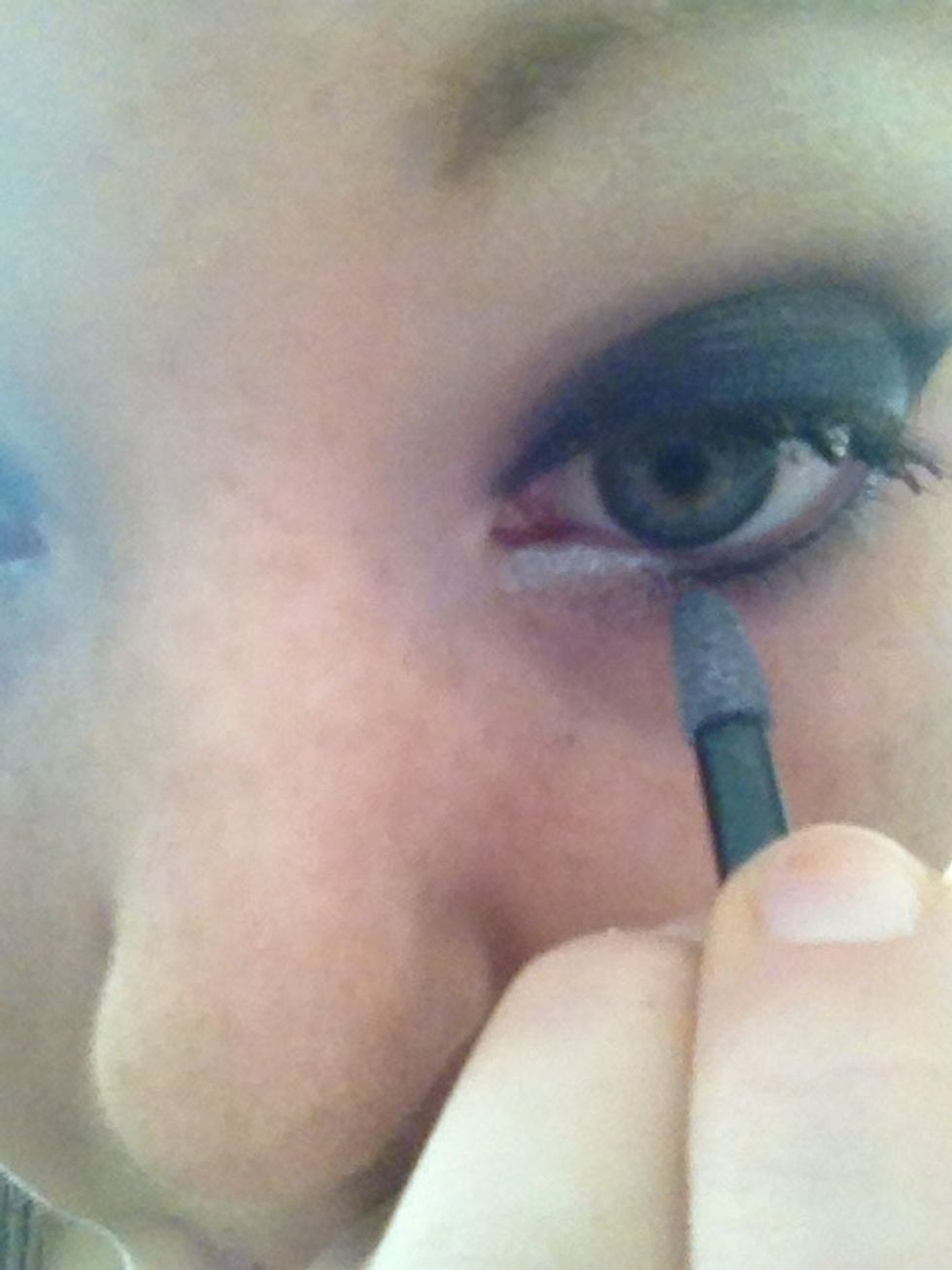 And lightly dap the corners of your eyes. This makes them look big and wide open!
All done!!! Yay!
Last steps I sware! Lipstick. Pin ups used only mate lipstick. No gloss, no shiny crap that makes your lips sticky. We want smooth and sexy.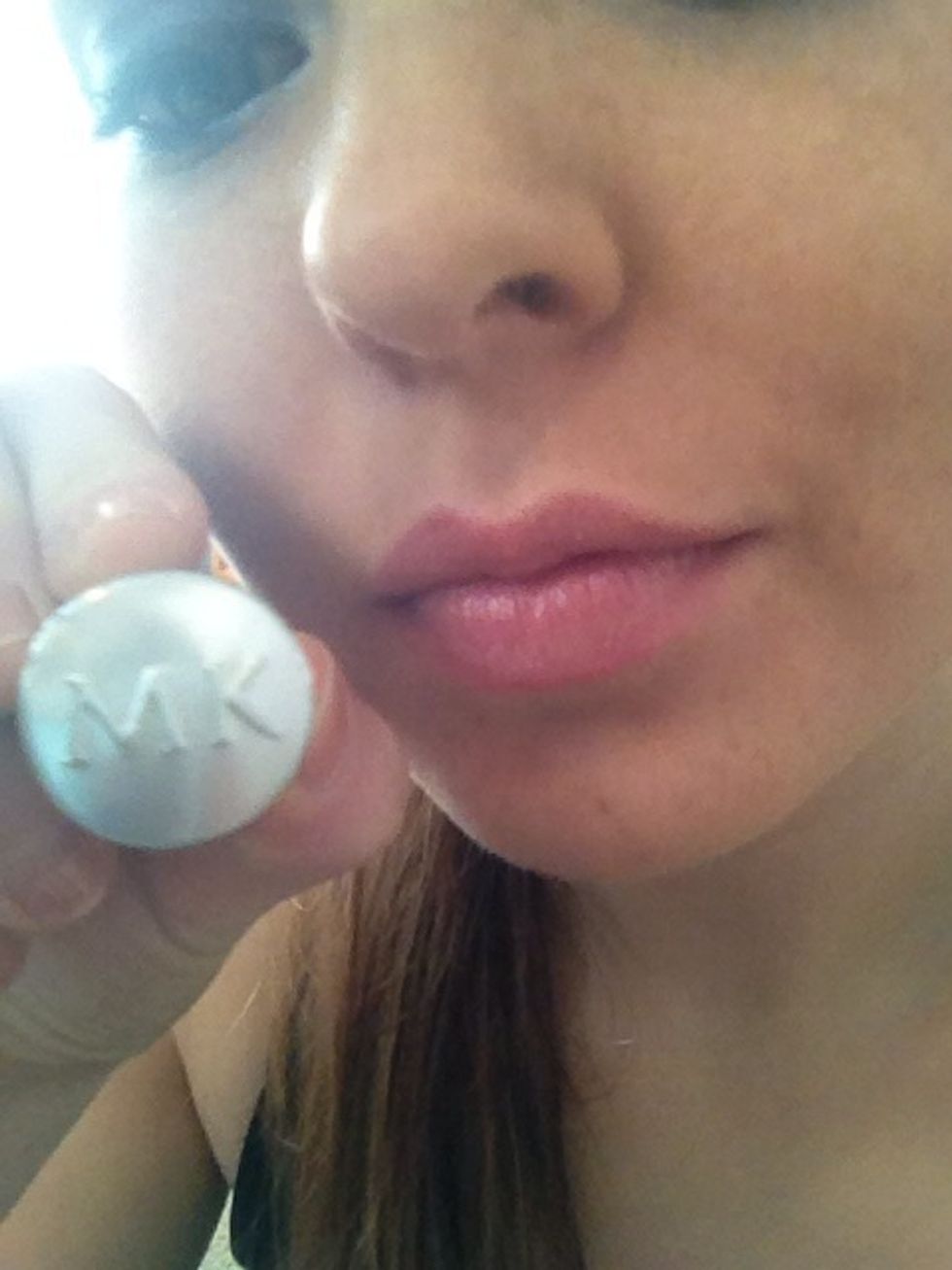 I use Mary Kay, I've had it forever. Not sure if they still make this color.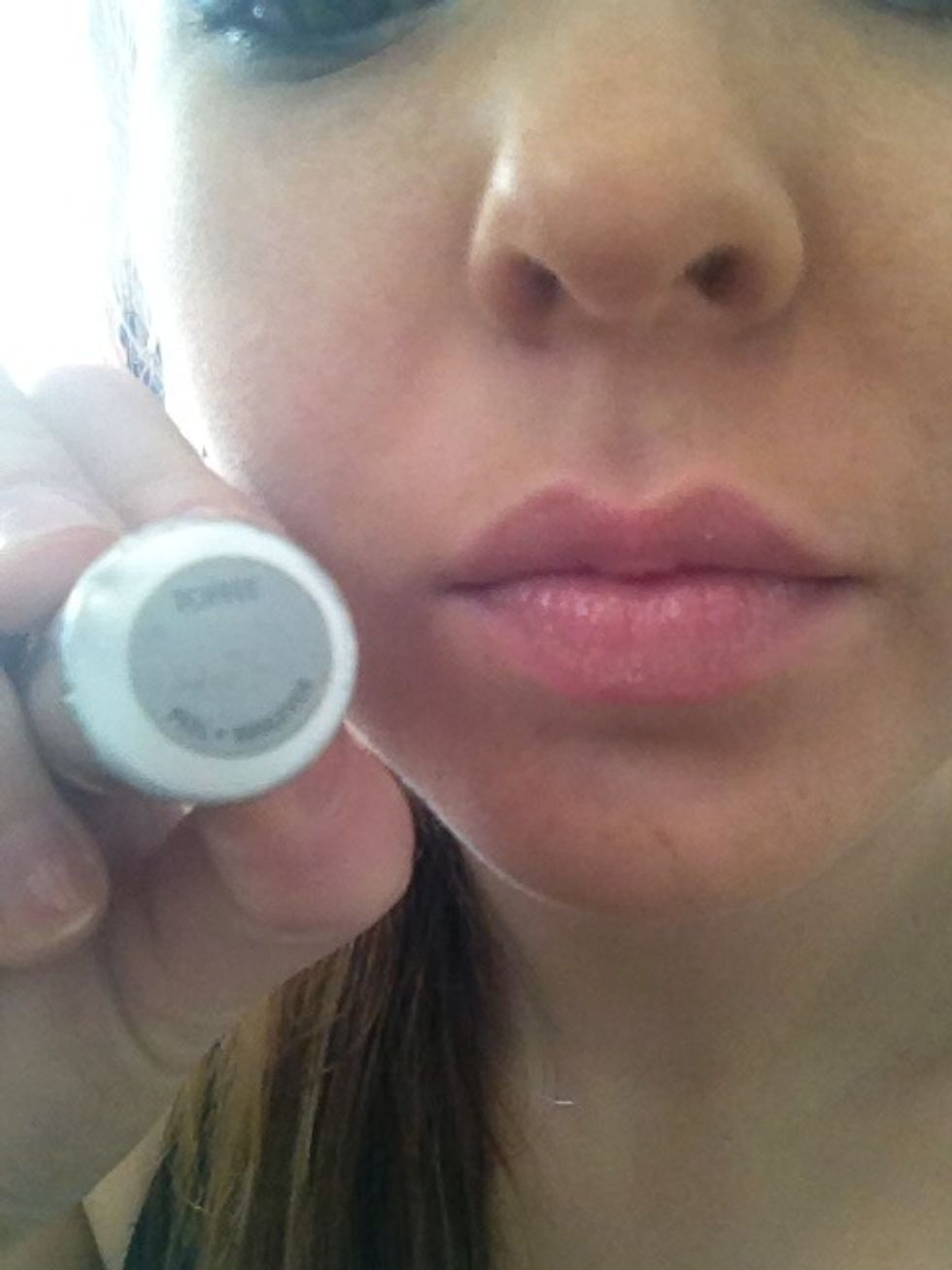 It's call toffee. You want a red color, but not super super red, you want a color that will compliment your skin tone.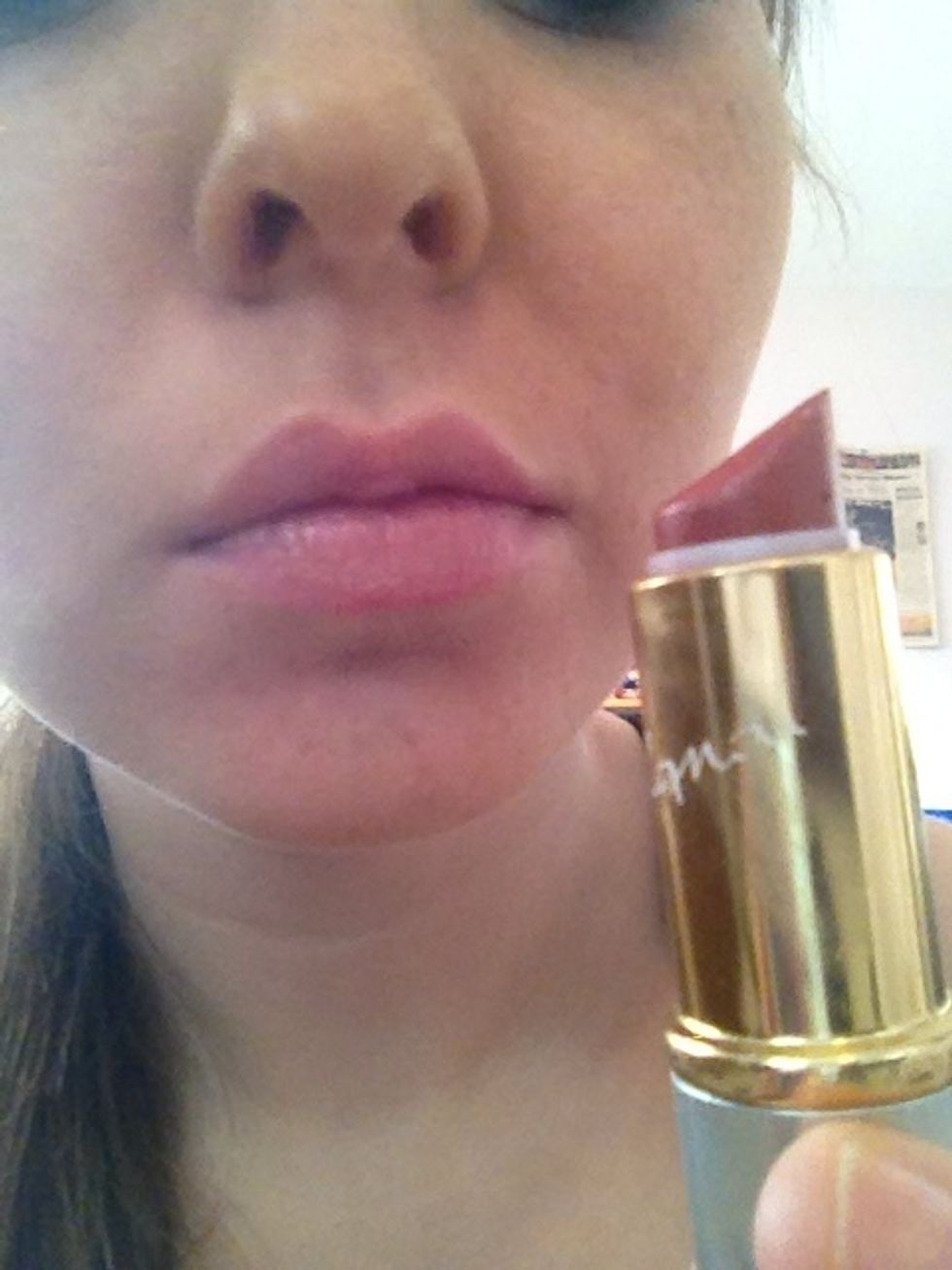 Almost gone. Sad face!
Dap first. A little bit of foundation will help make your lipstick last all day.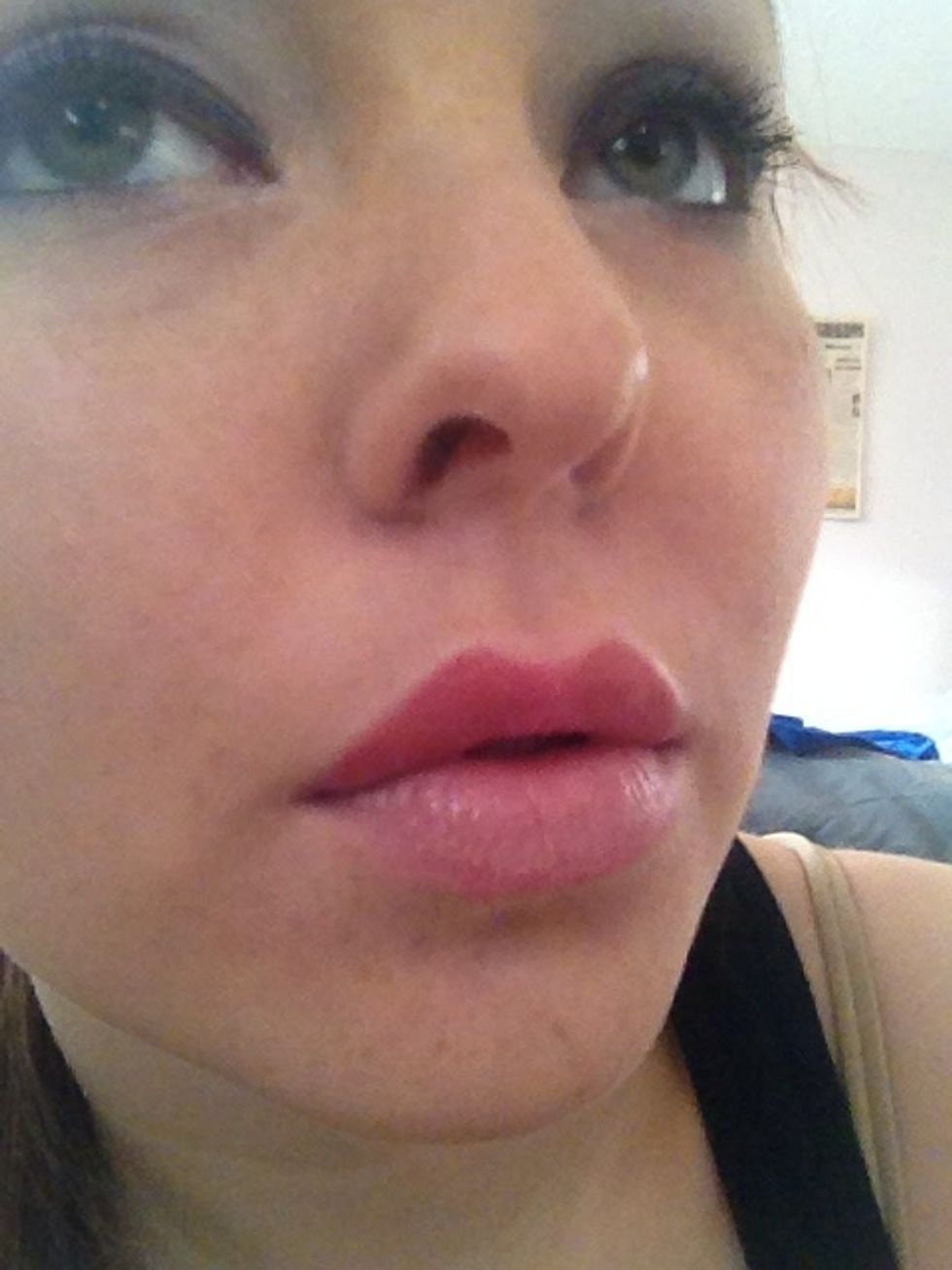 Dab, dab, dab smooth, dab dab dab!!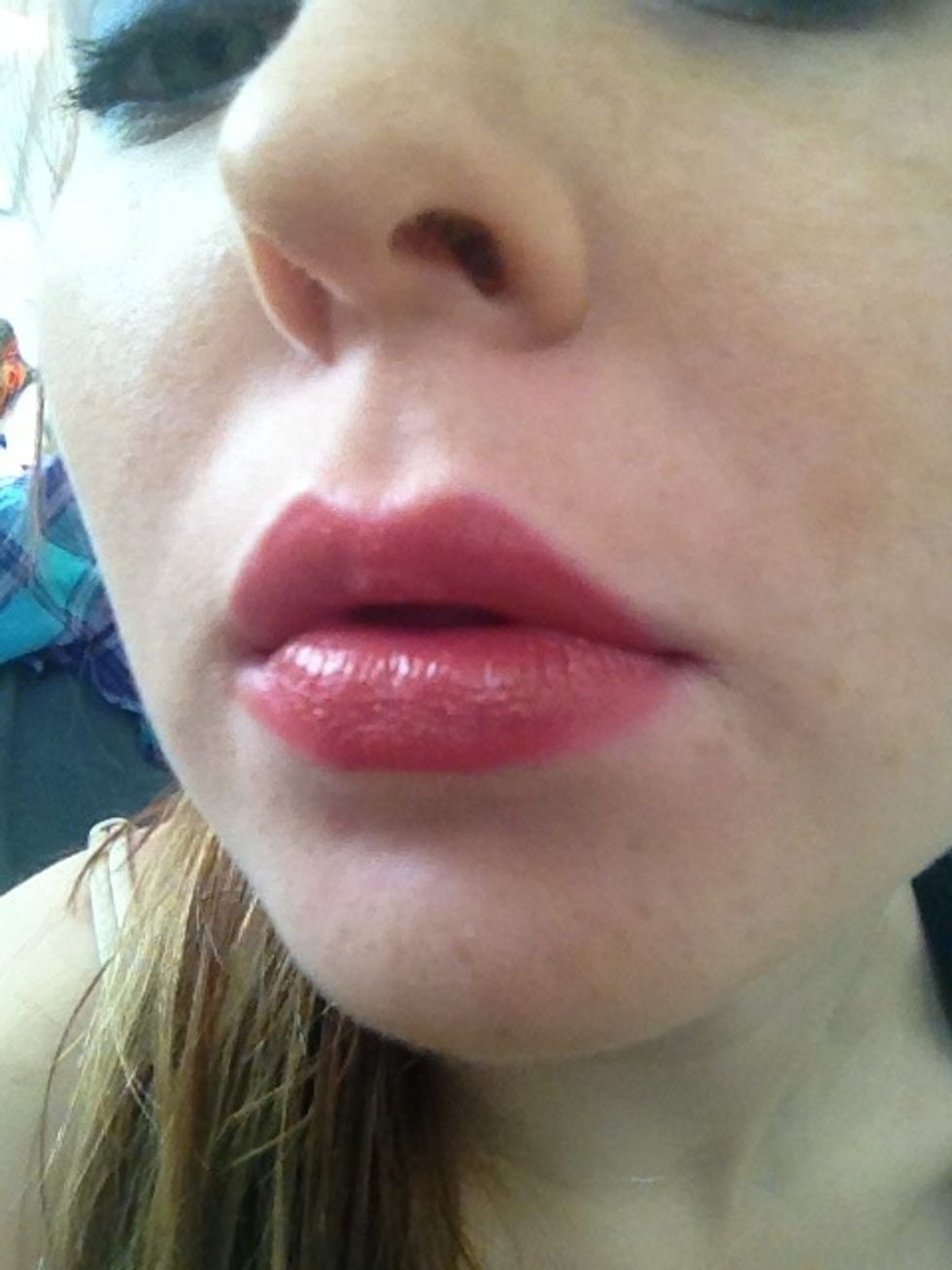 All done!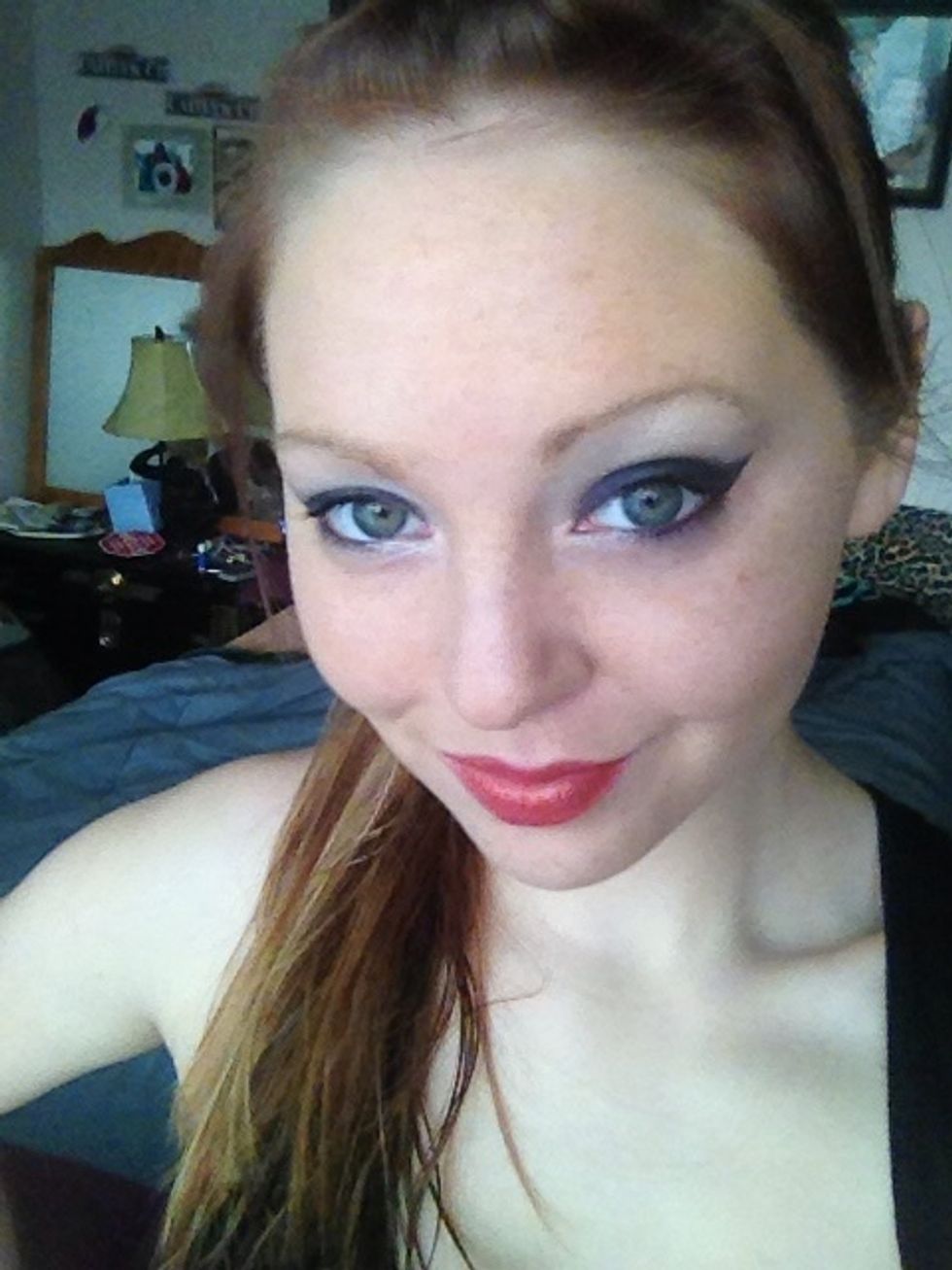 Finished product!
I get constant compliments on my make up. My boyfriend even likes it. It's not too much, but you still look like a rock star! Follow for more pin up style hair and make up!
Cream Foundation
Black Eye liner
Any 3-5 shade eye shadow
Mascarra
Small eye brush
Brow liner if needed
Mate semi dark lipstick
Caitlyn Pickett
Iñupiaq Eskimo, Norwegian Ginger. Alaska is a life style, most don't have what it takes.