Do Layout With Main Kit March by Cindy Brown
16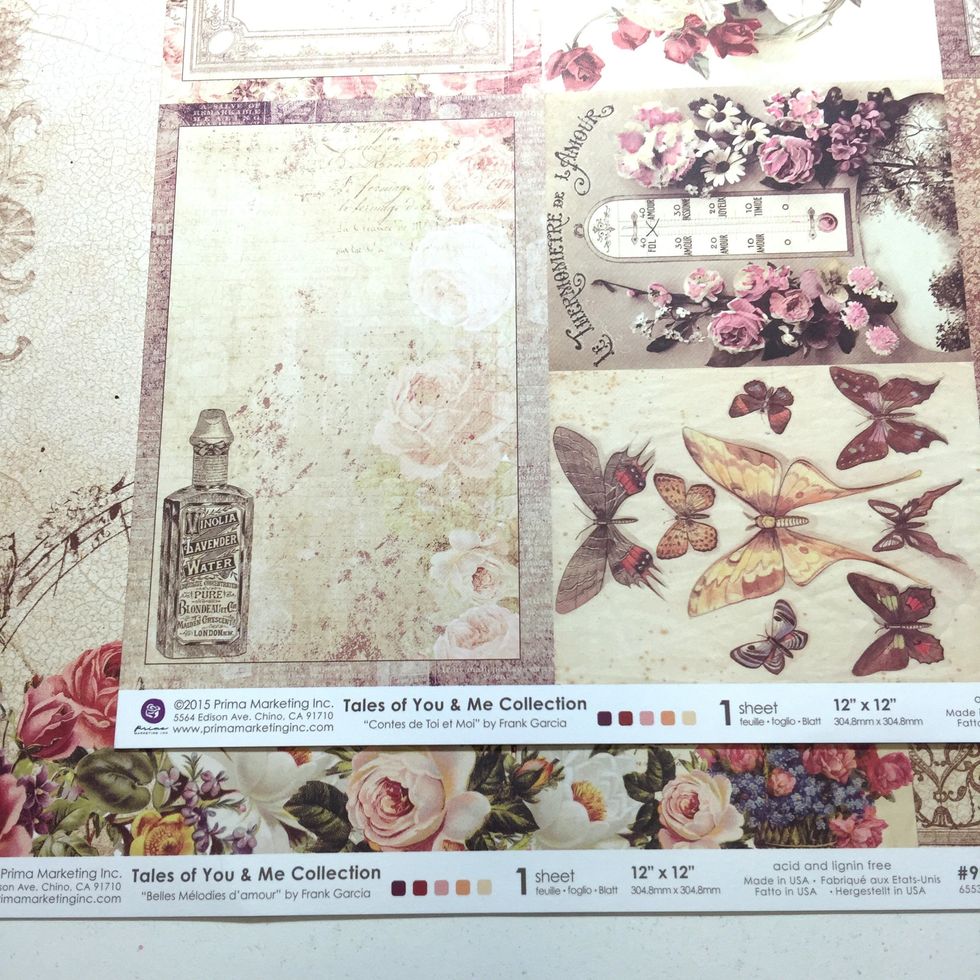 I begin by choosing two papers that go well together.
I cut the cards that are in the paper to make an arrangements behind the photo.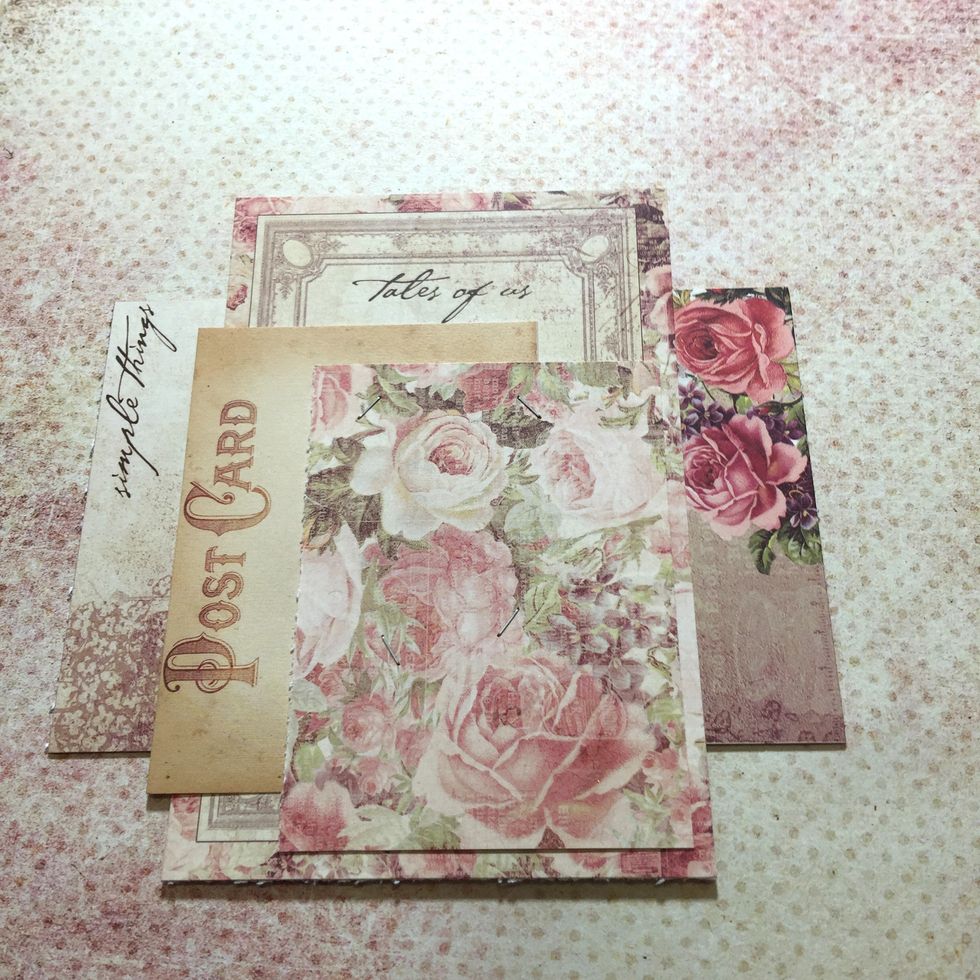 Voila!!!!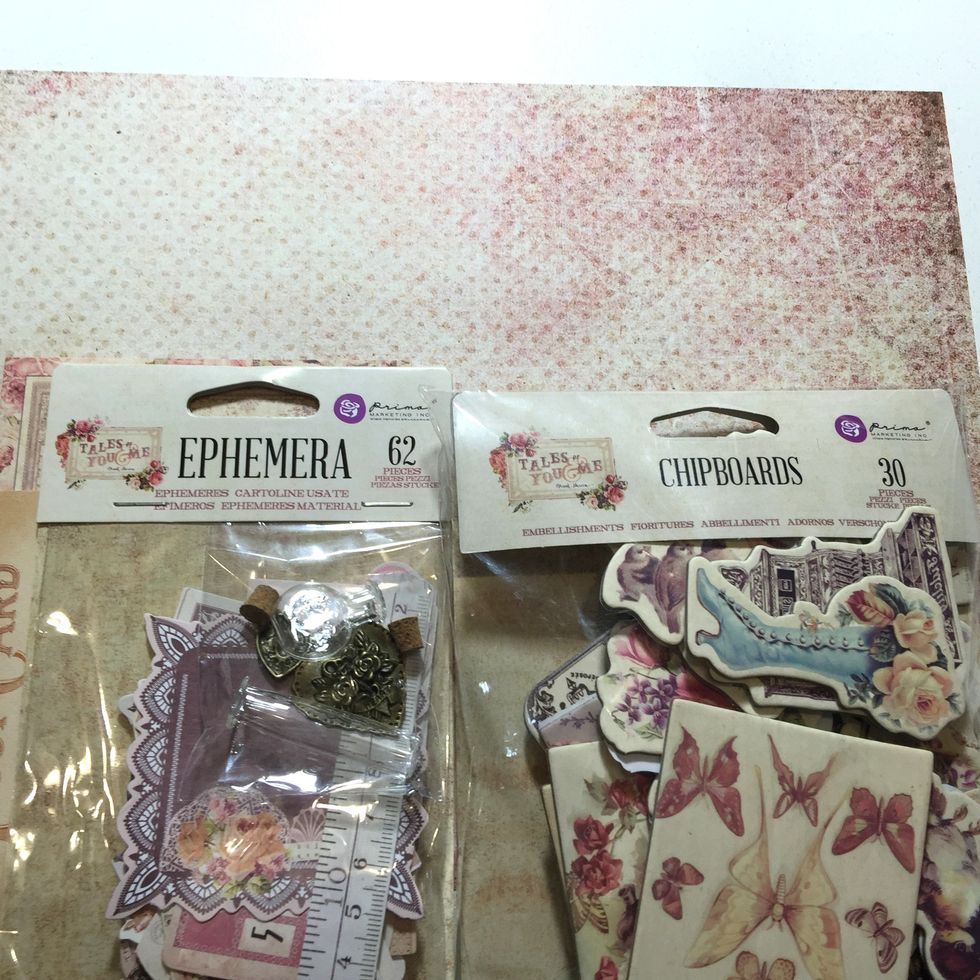 I add some Chipboard ant dies cuts in the magnifique collection Tales of You&Me of Prima.
I glue ....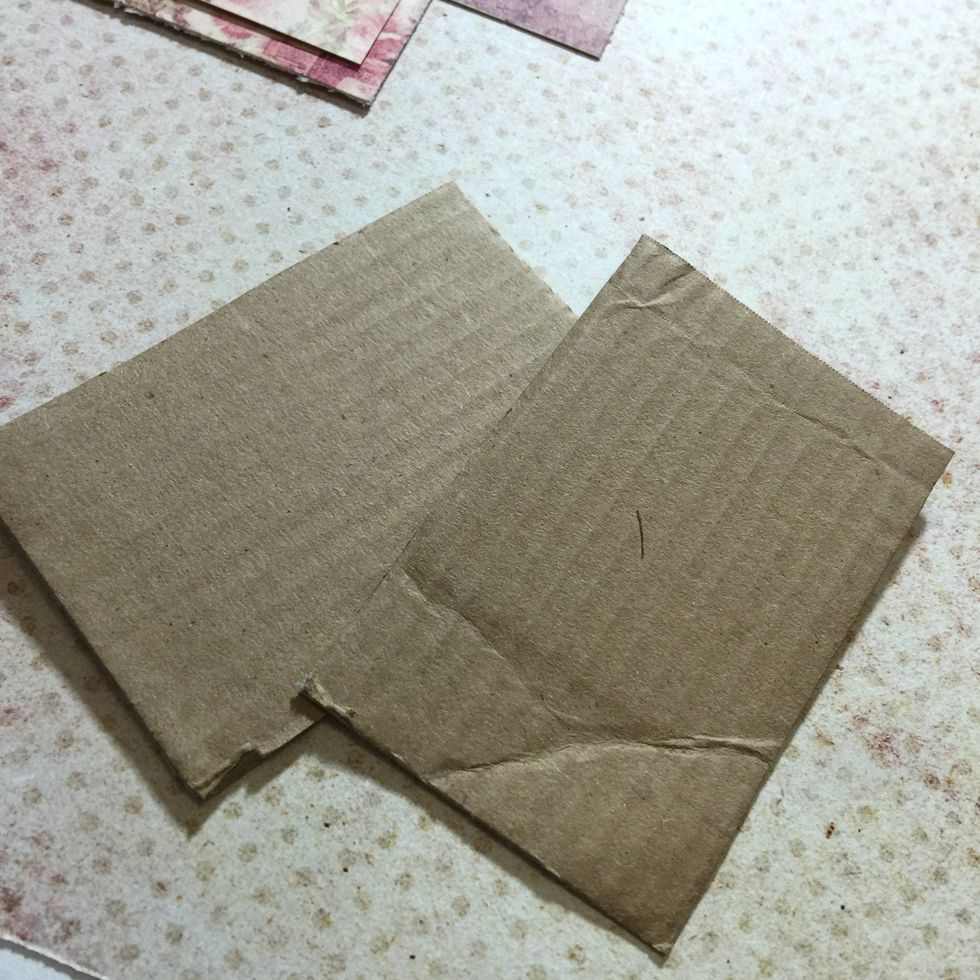 Cardstock chipboard for 3 Dimandionnal texture.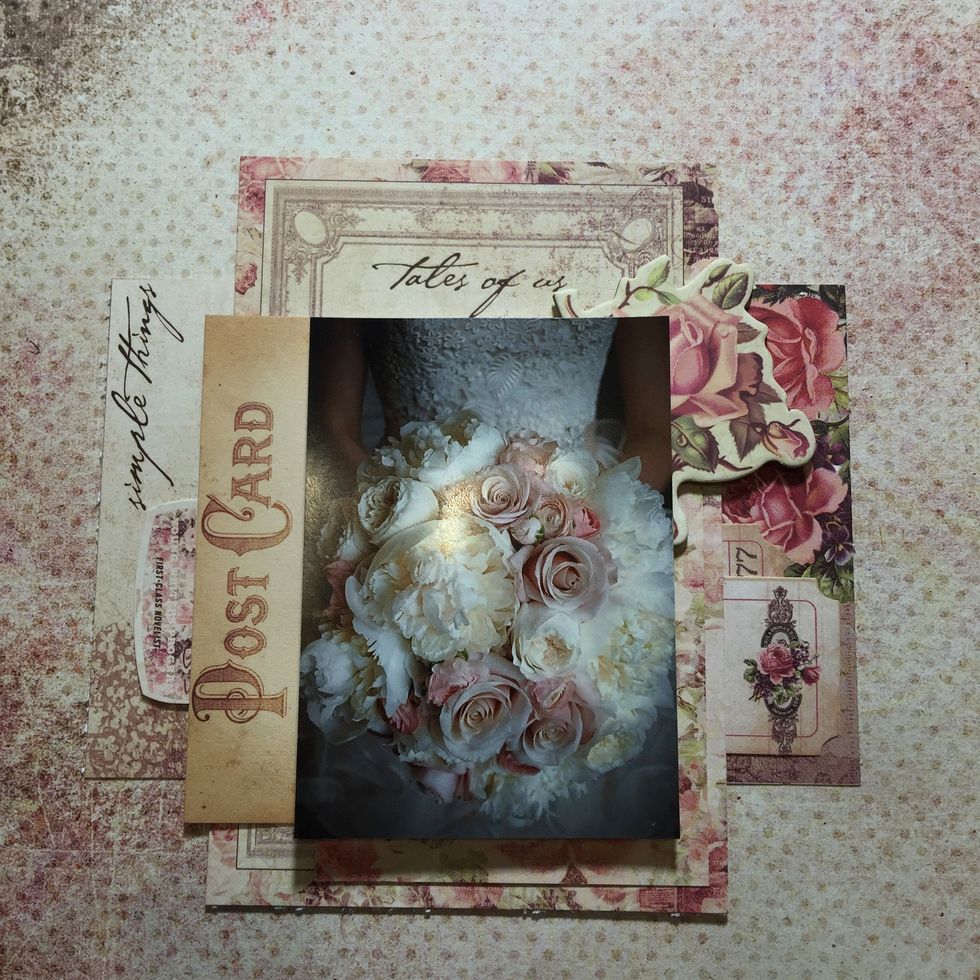 Do you see texture I love it.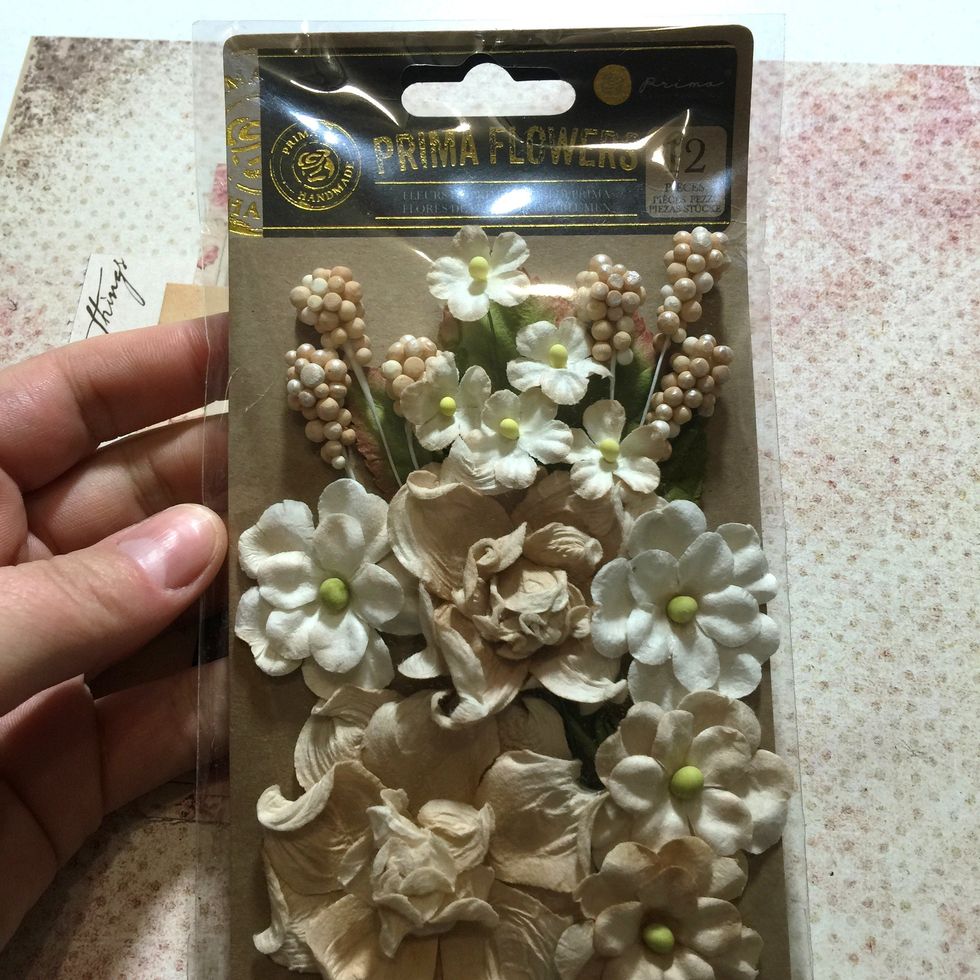 I add some beautiful Flowers of Prima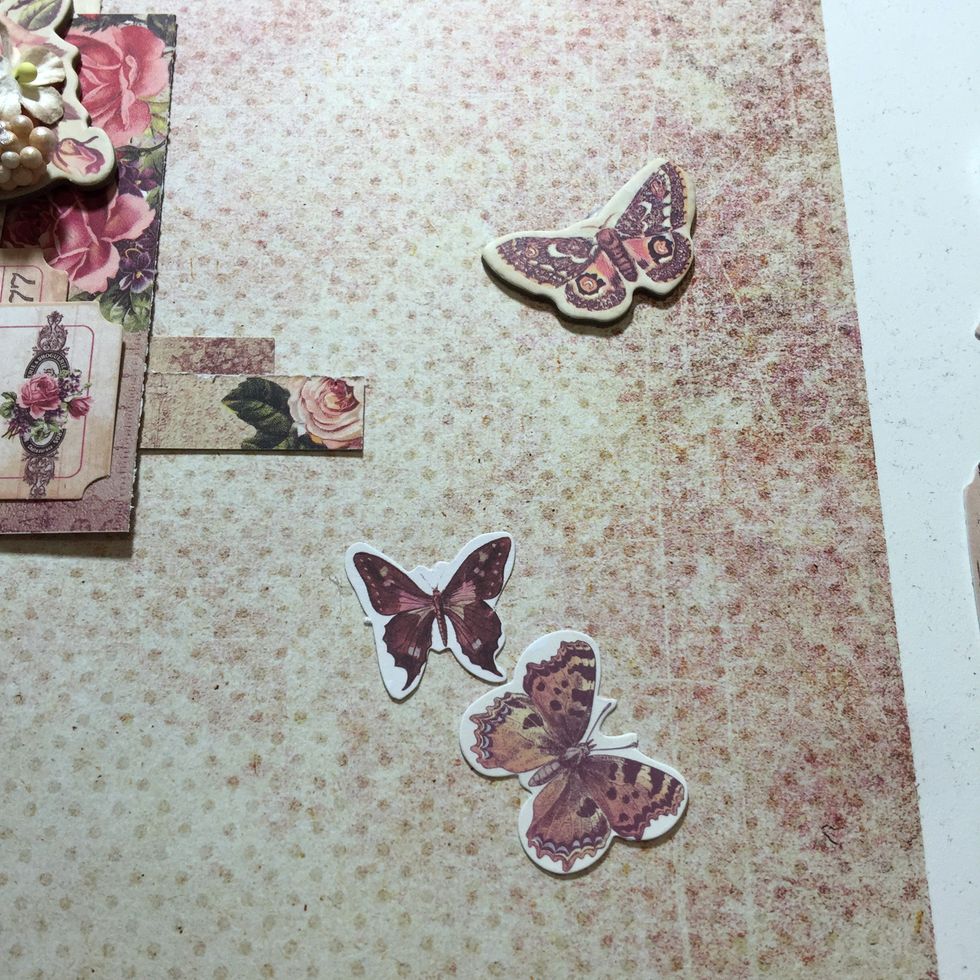 I add others Dies cuts of butterfly for look and lovely Texture.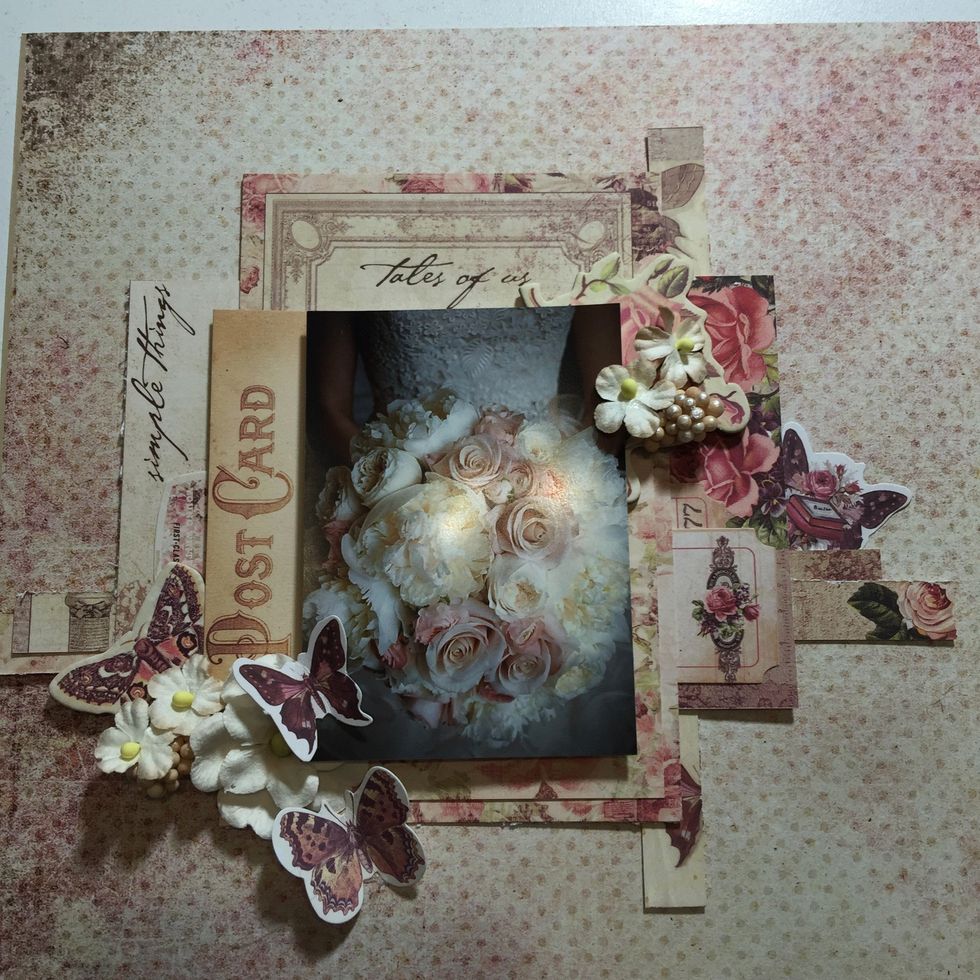 Love the result!!!!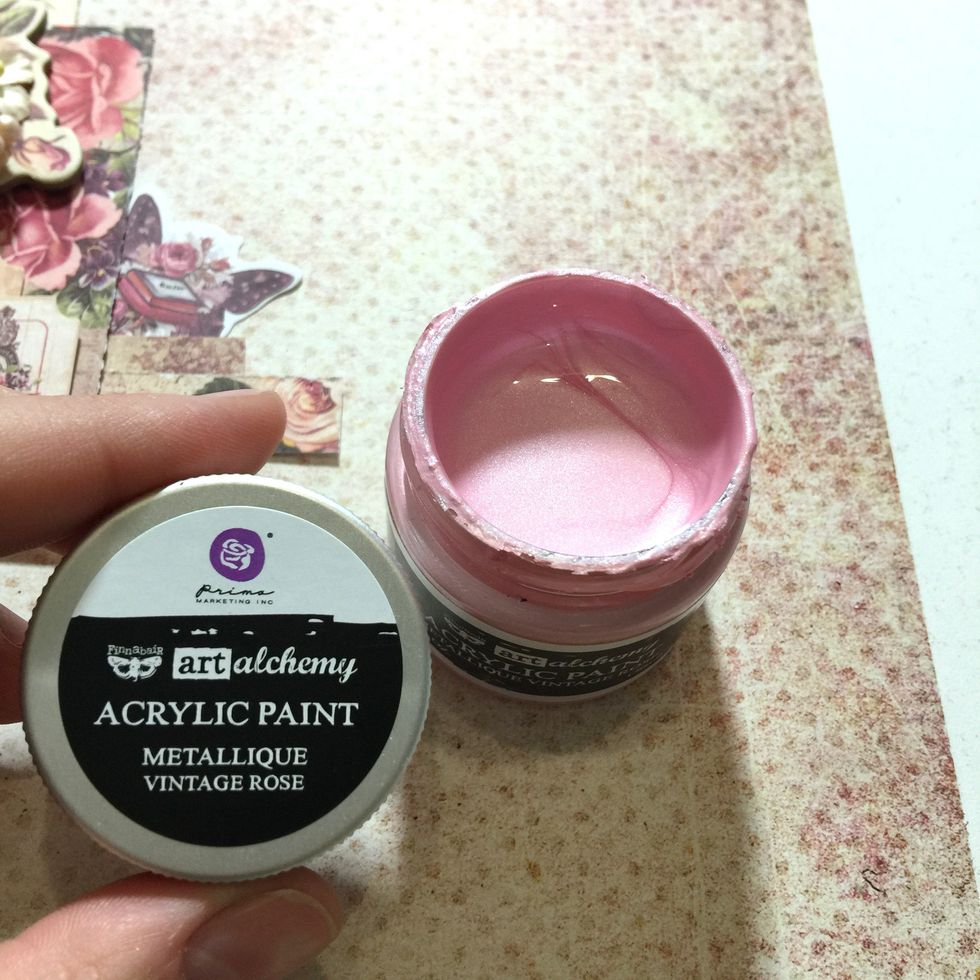 I add droplets of Magnifique Acrylic Paint Vintage Rose and Water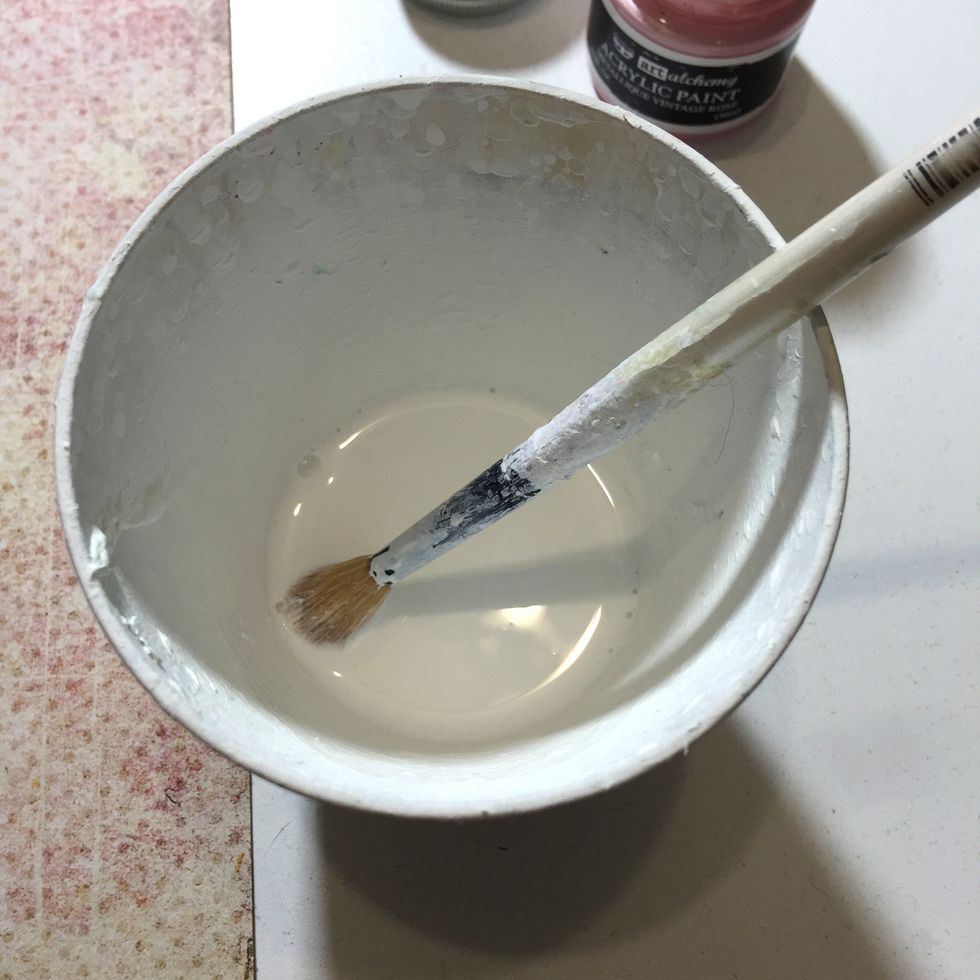 I do my lovely mixture gesso/water 50/50 for Droplets too.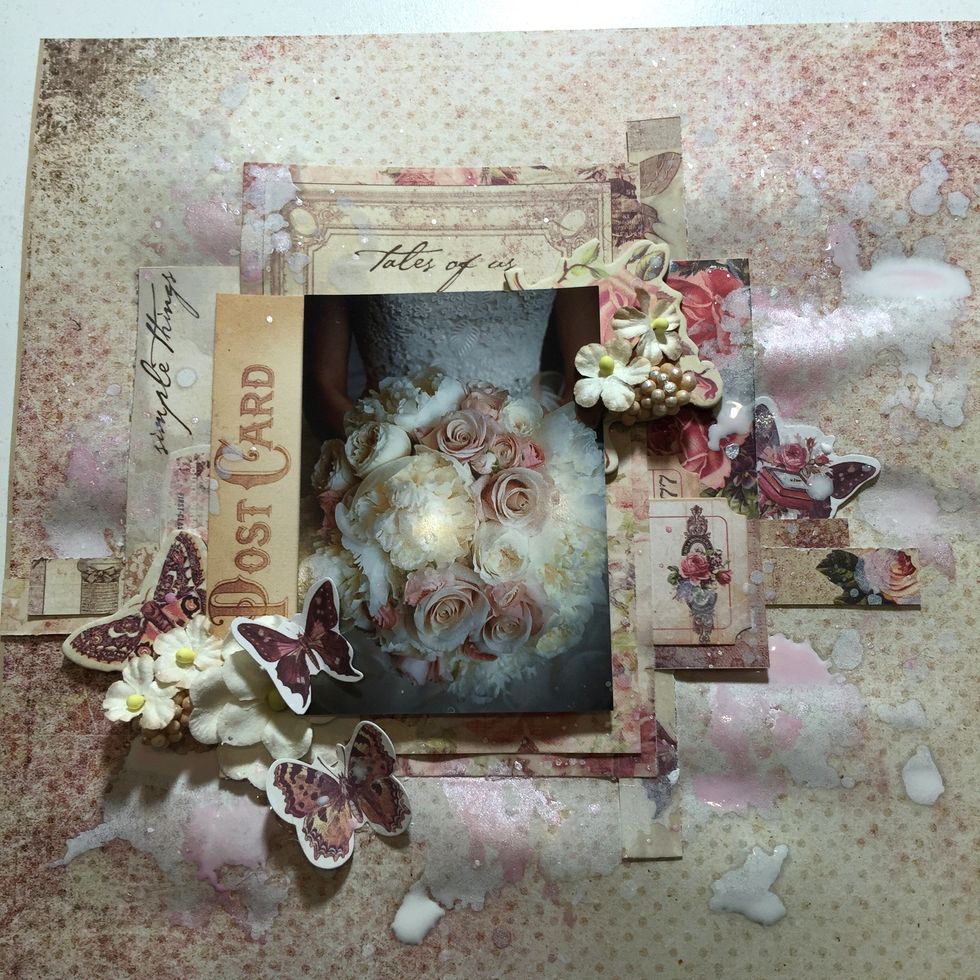 I Love the diluted effect of Gesso.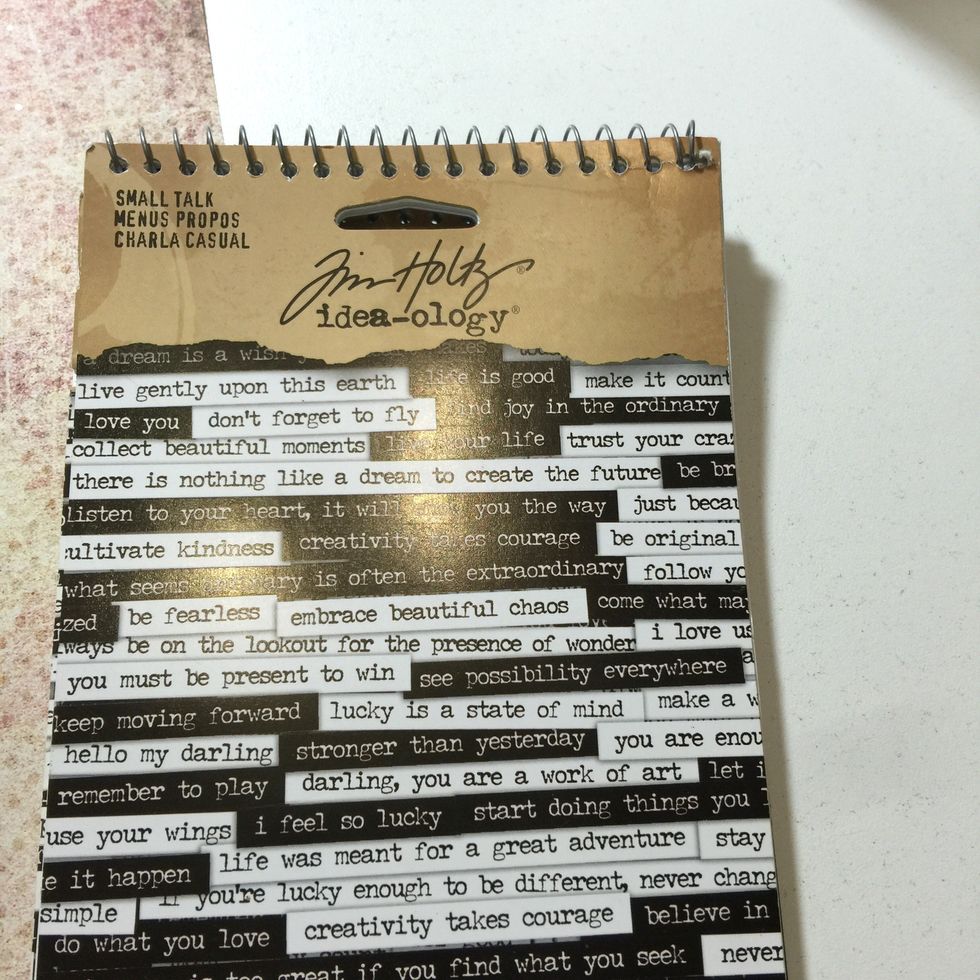 I add some title in my Layout.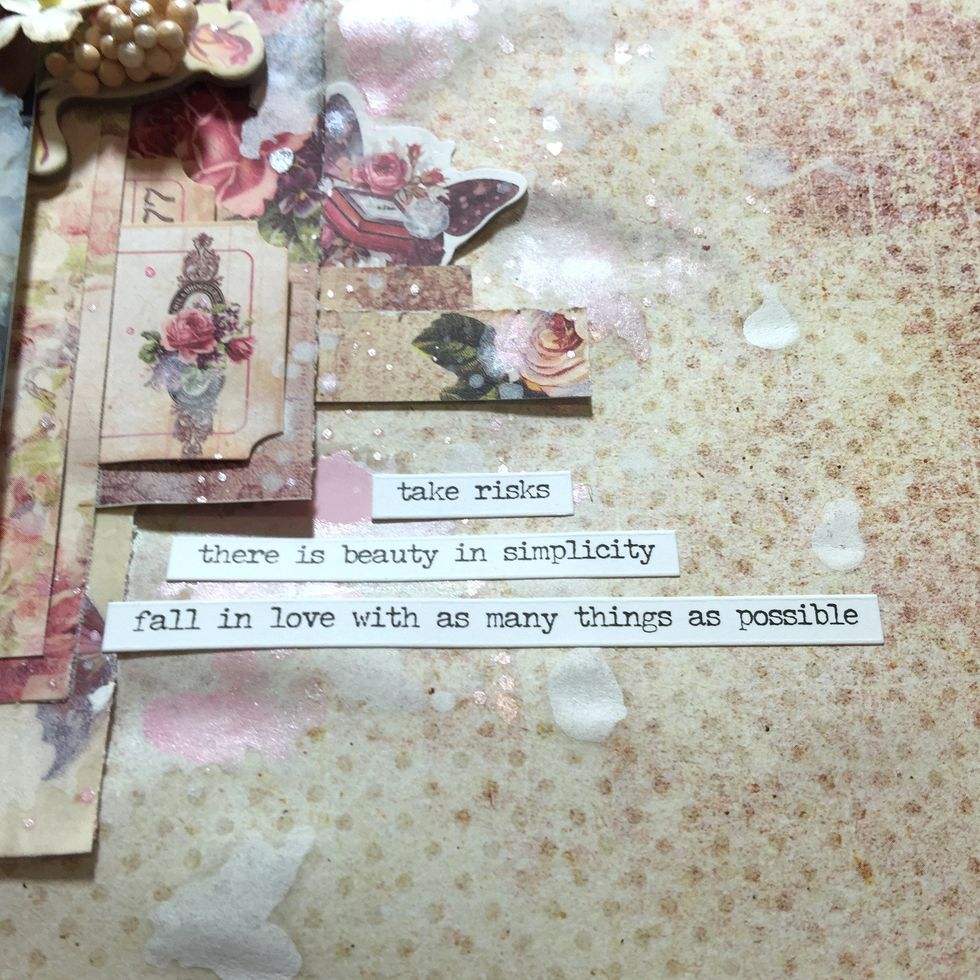 Voila!!!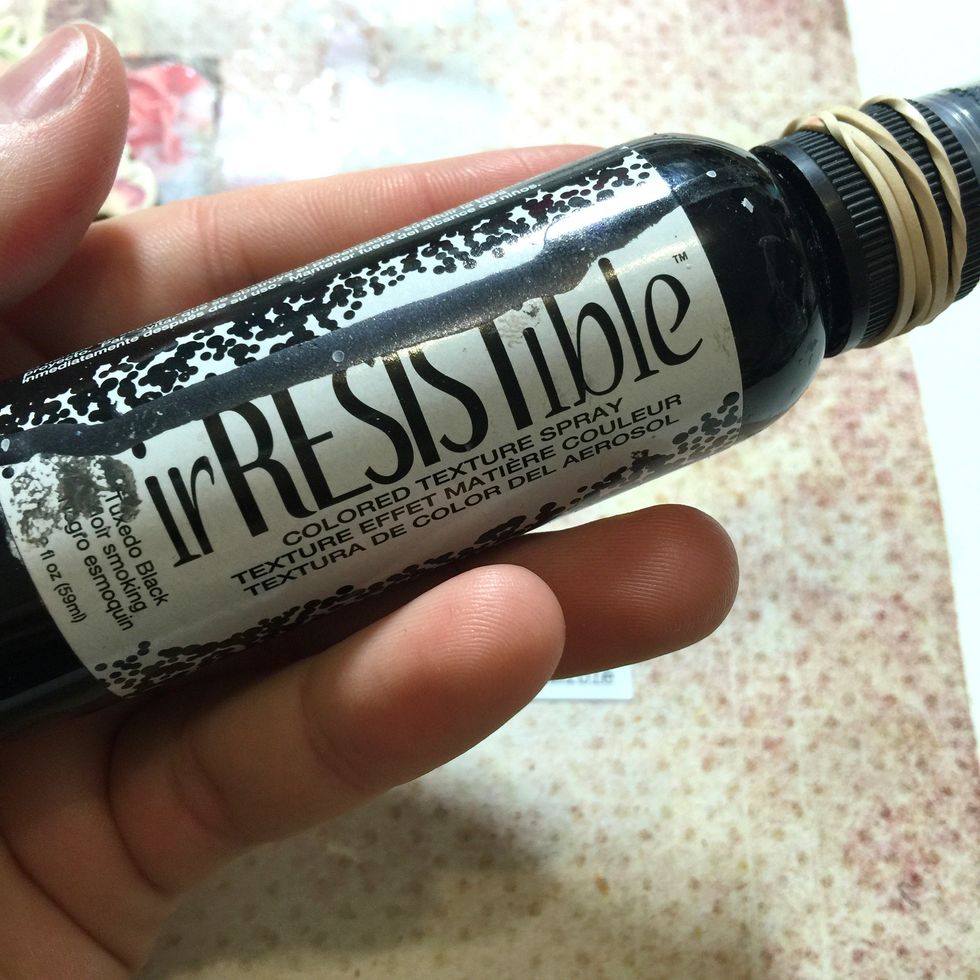 I add My lovely Ink irRESISTible Tuxedo Black.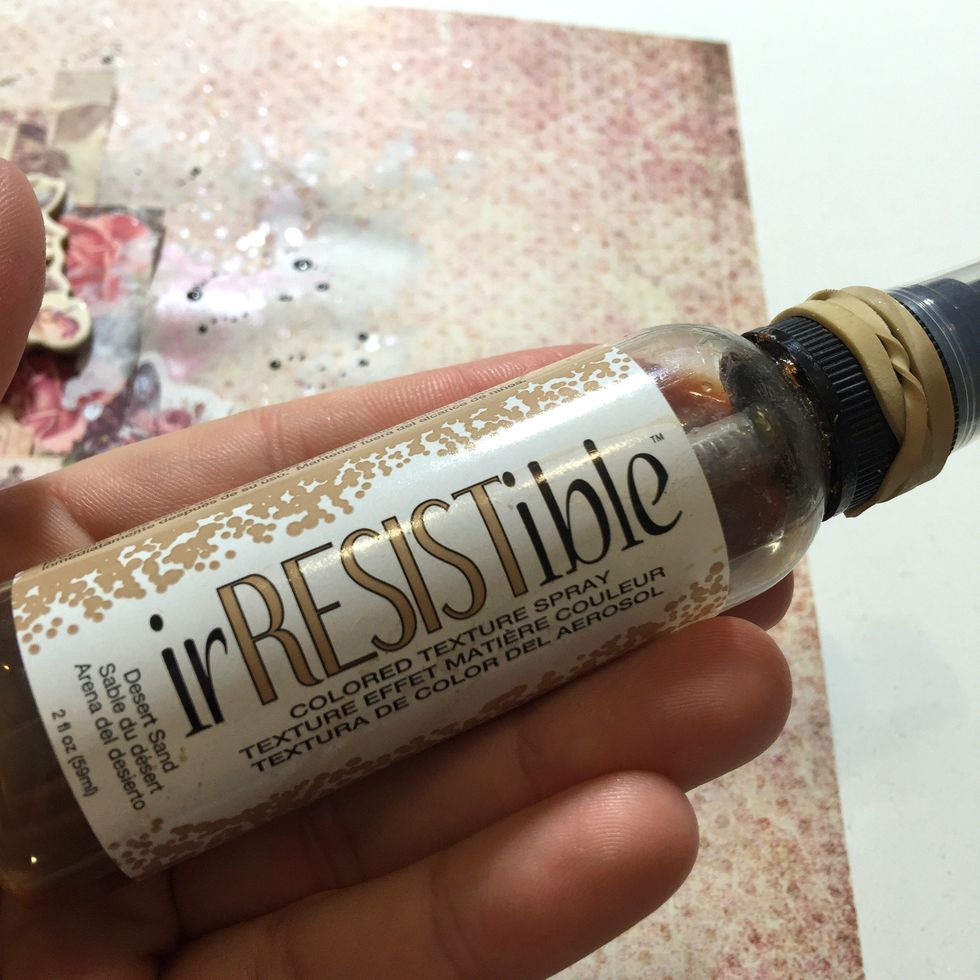 And the irRESISTible Desert Sand too. Love the splash!!!!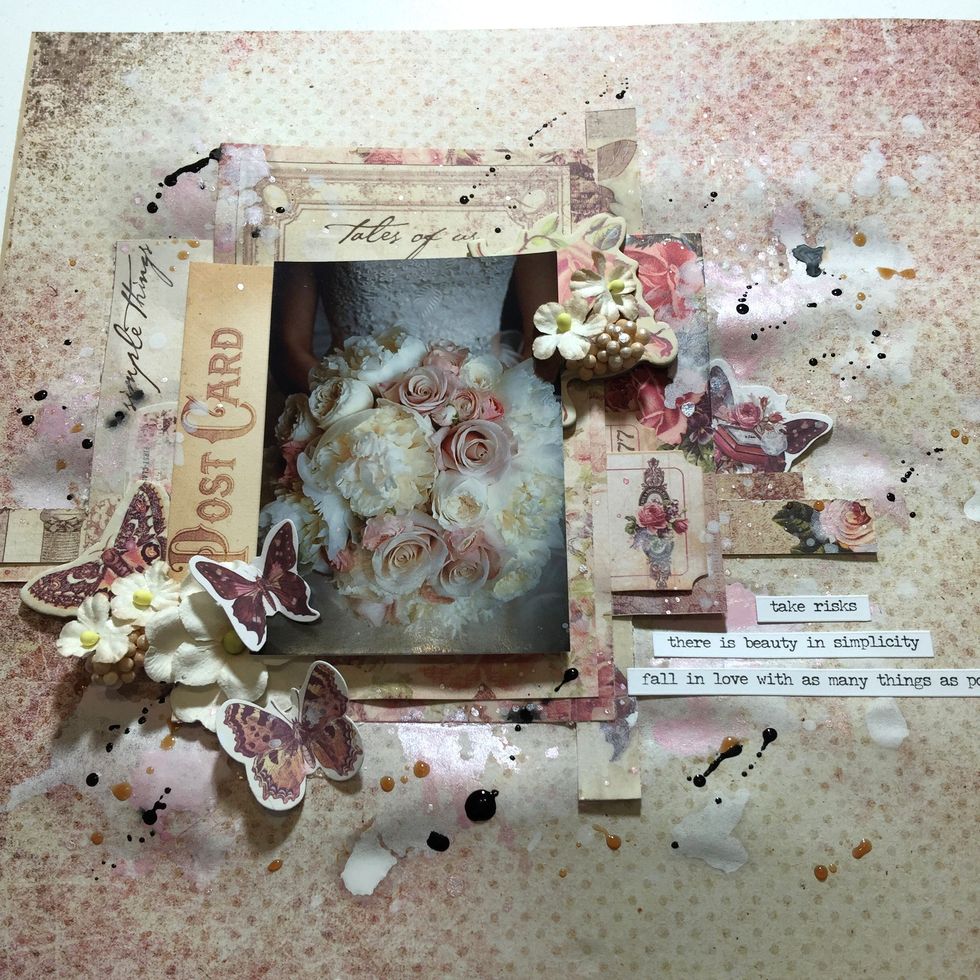 Here is the final result. I like to make a page with the Main Kit.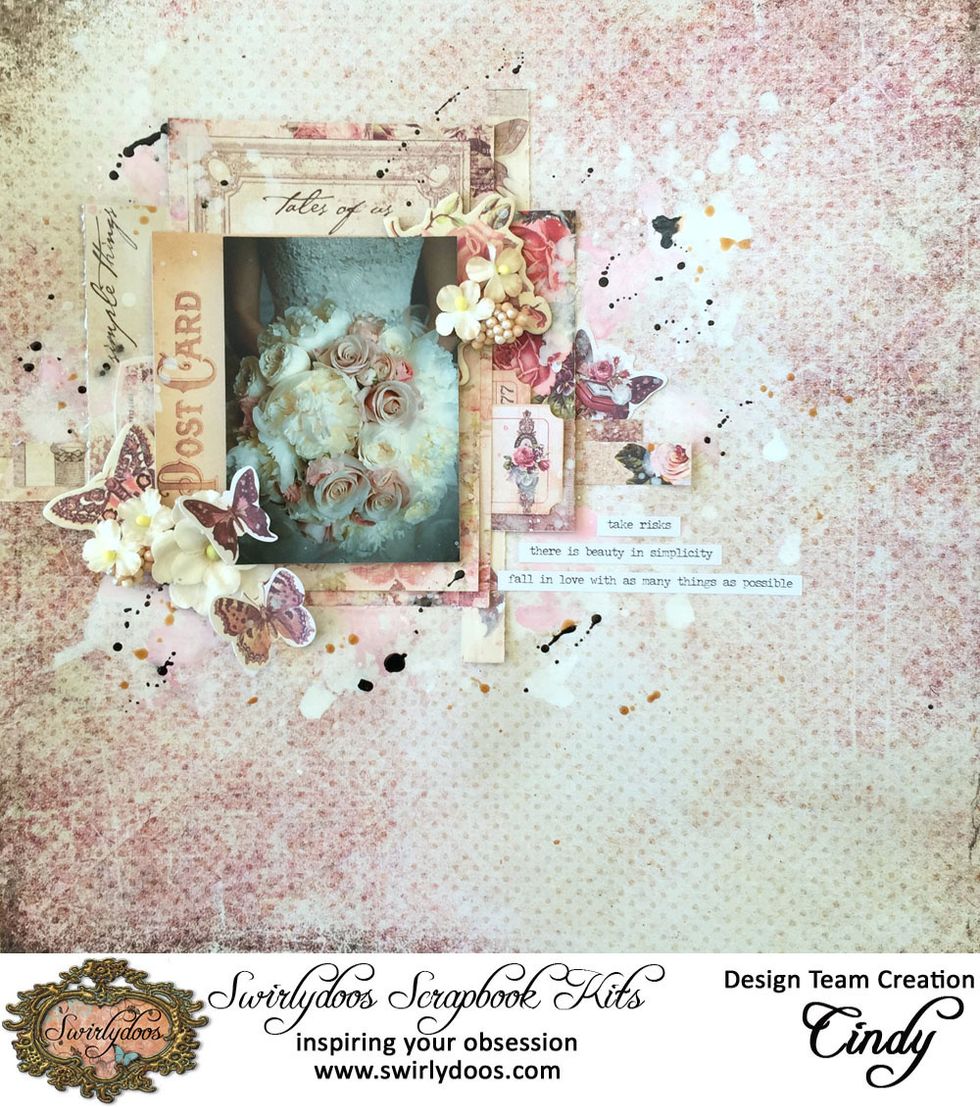 I hope you enjoyed the tutorial! Check out swirlydoos.com, when you join Mention my name (Cindy) and you'll receive 10% off your first kit, AND a 30% off coupon your purchase in the Swirlydoos store!
1.0 Belles Mélodies d'amour Tales of you&Me Prima
1.0 Contes de toi et moi Tales of you&Me Prima
1.0 Tales of you&Me Chipboards
1.0 Taales of you&Me Ephemera
1.0 Flowers Vintage Emporium 586560
1.0 Acrylic Paint Vintage Rose Finnabair
1.0 irRESISTible Tuxedo Black
1.0 irRESISTible Desert Sand
1.0 Gesso White Bob Ross