How to do layout anatomy with vineyard january main kit
Do Layout Anatomy With Vineyard January Main Kit
38
I begin by choosing my paper. Thoughts Keepers #3 of 7Dots Studio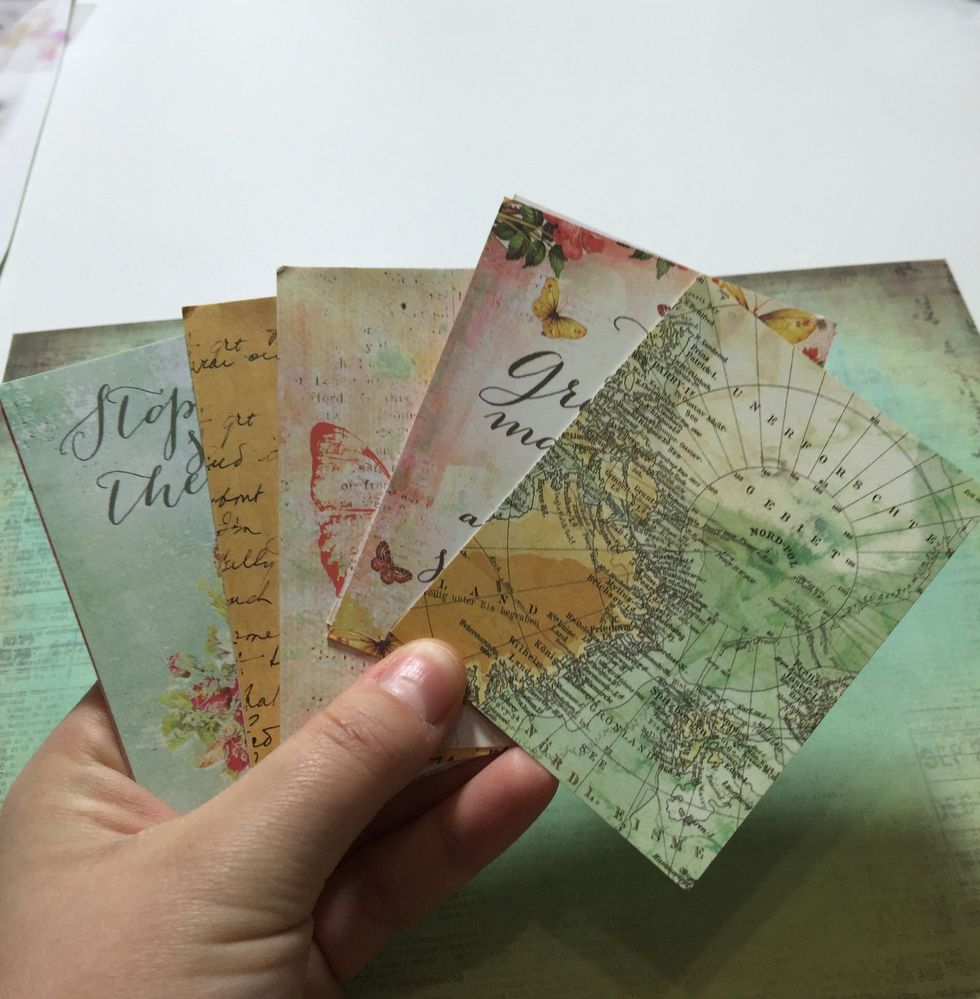 I choose cards of projects Life That go with my photo.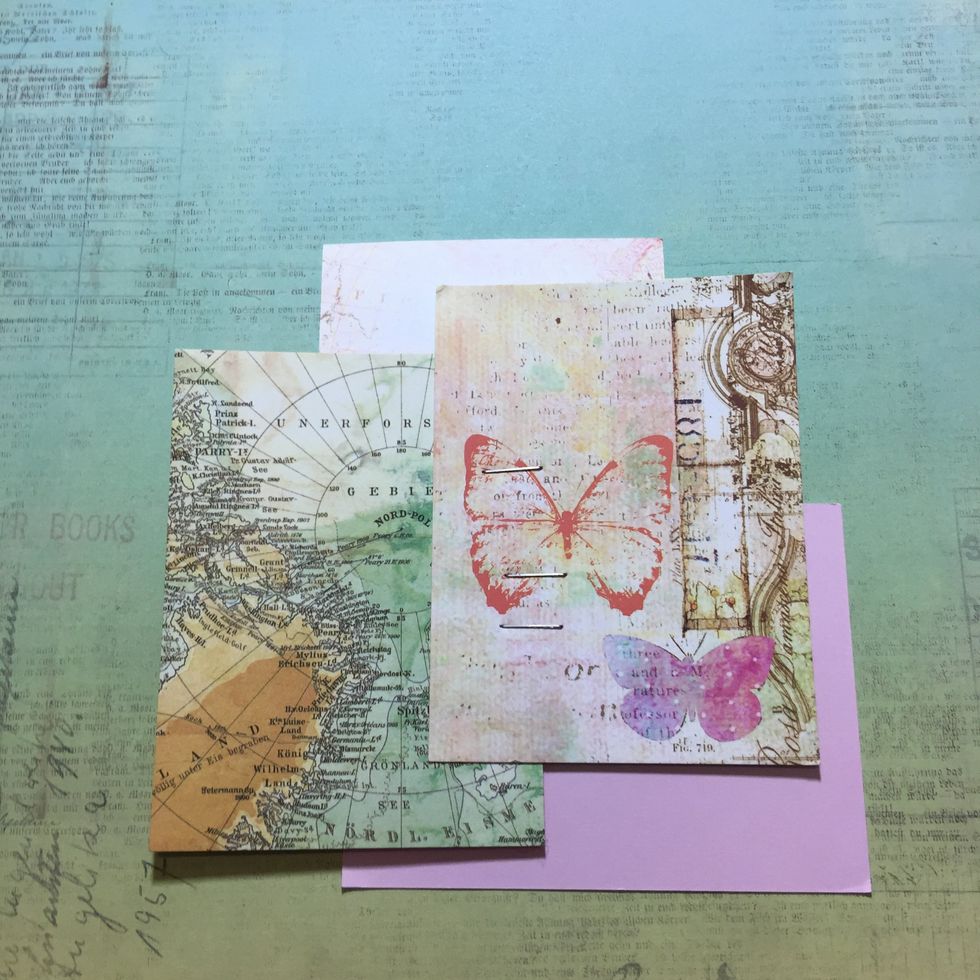 I organize and I bind with staples.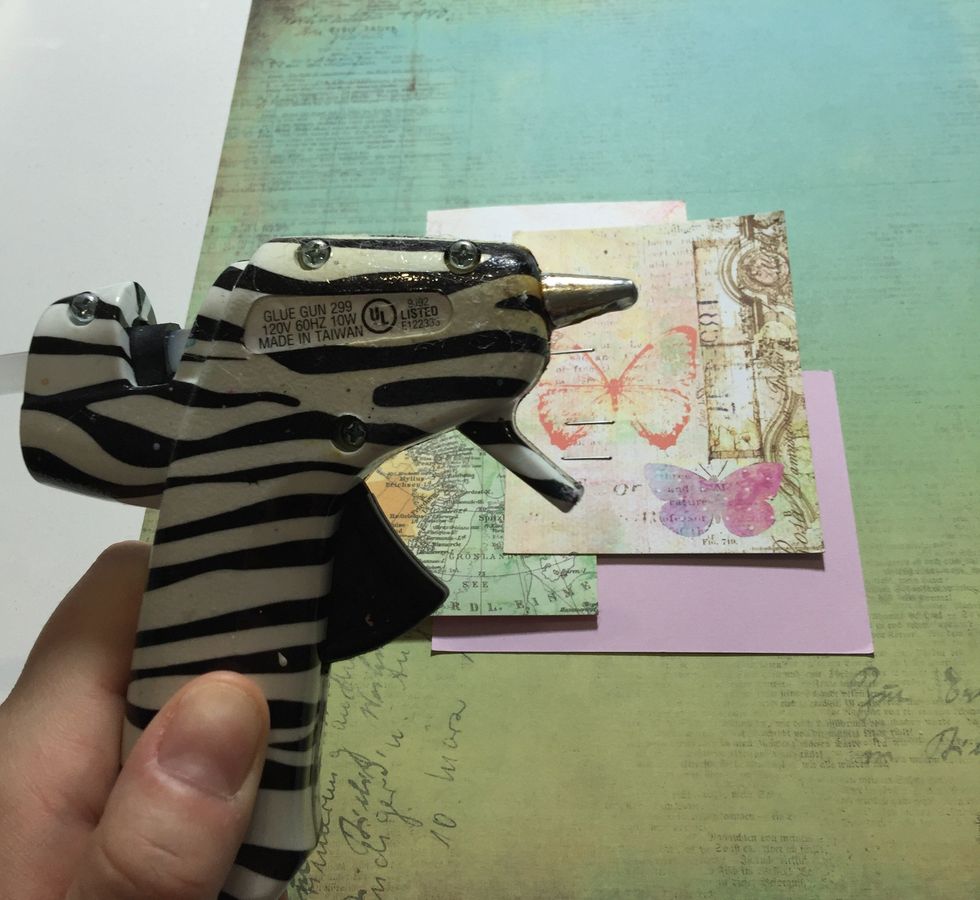 I glue my organization to my background paper.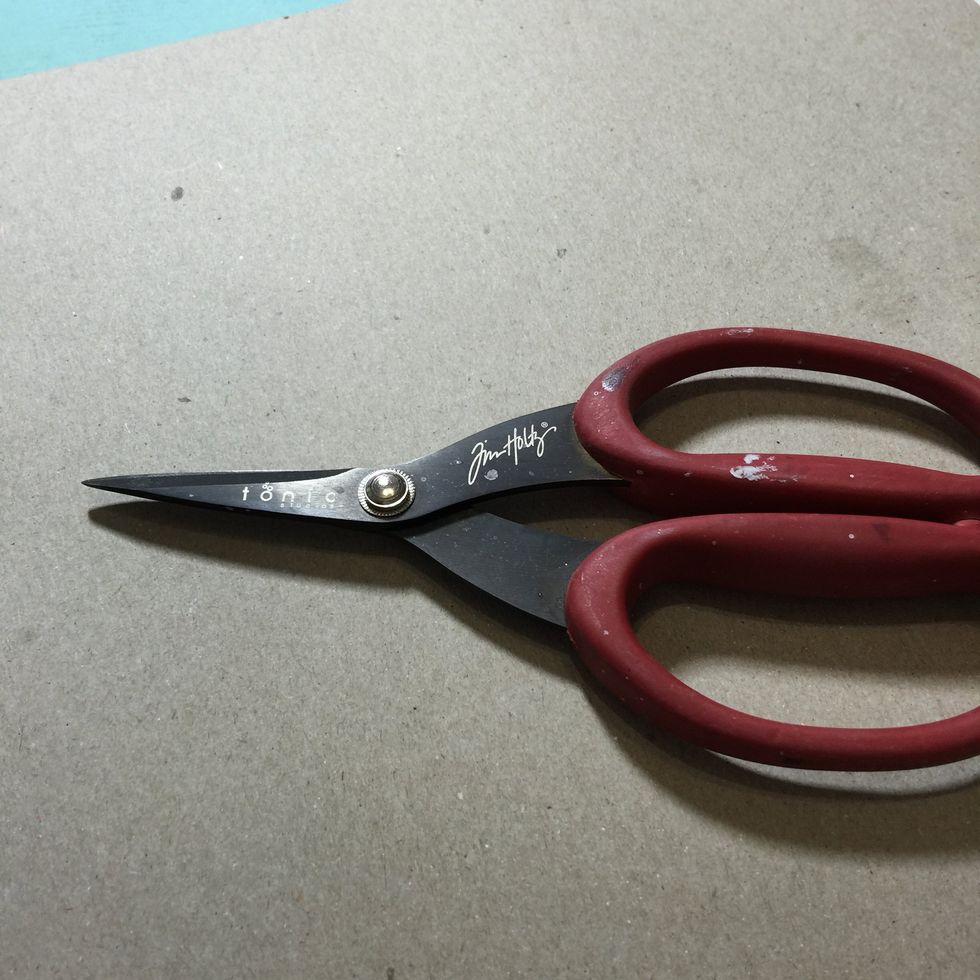 I cut out a piece of chipboard to put behind the my photo so it is 3D.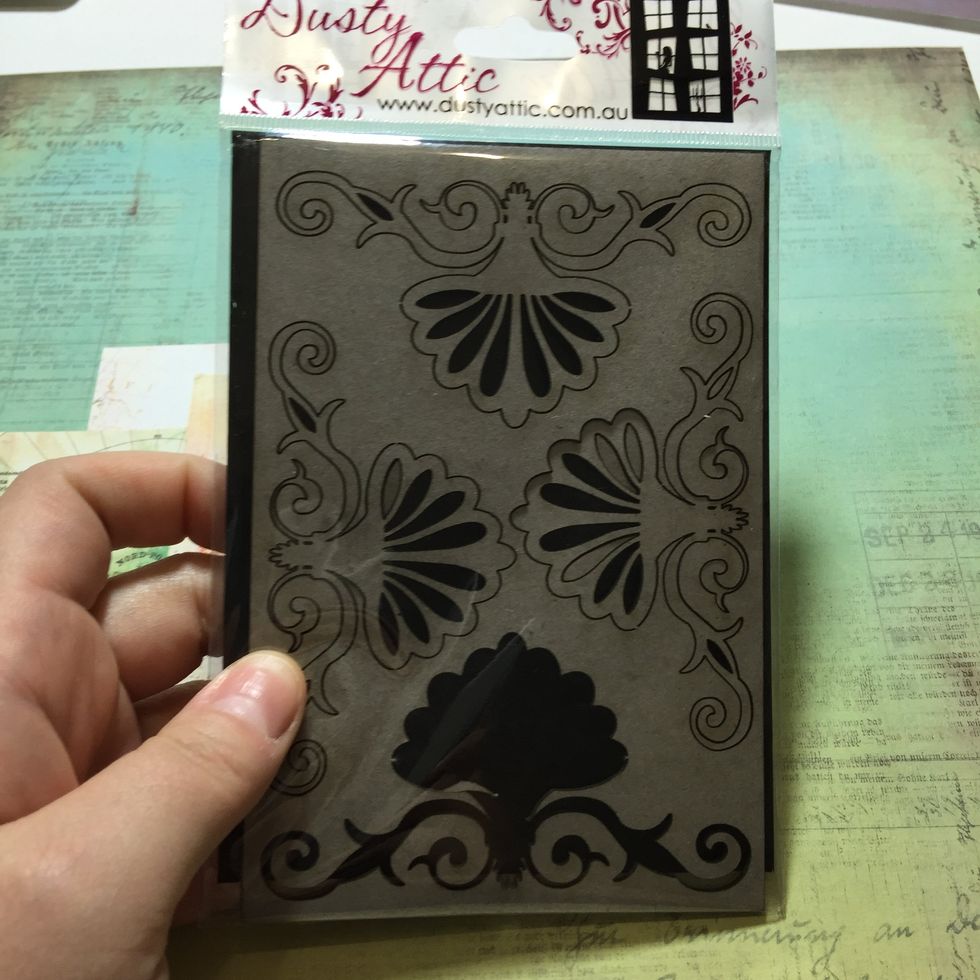 I add magnificient Dusty Attic Flourish #8 chipboard in kit.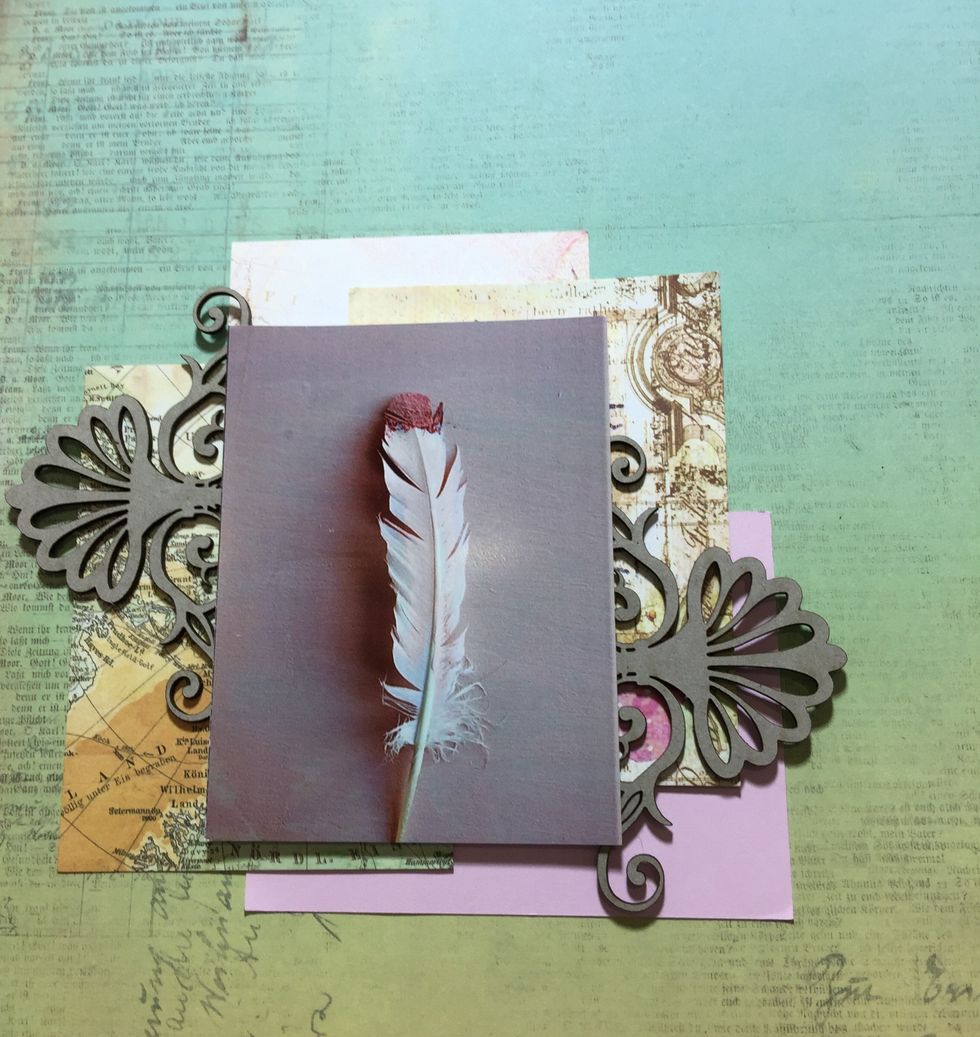 I begin has to see texture as I like.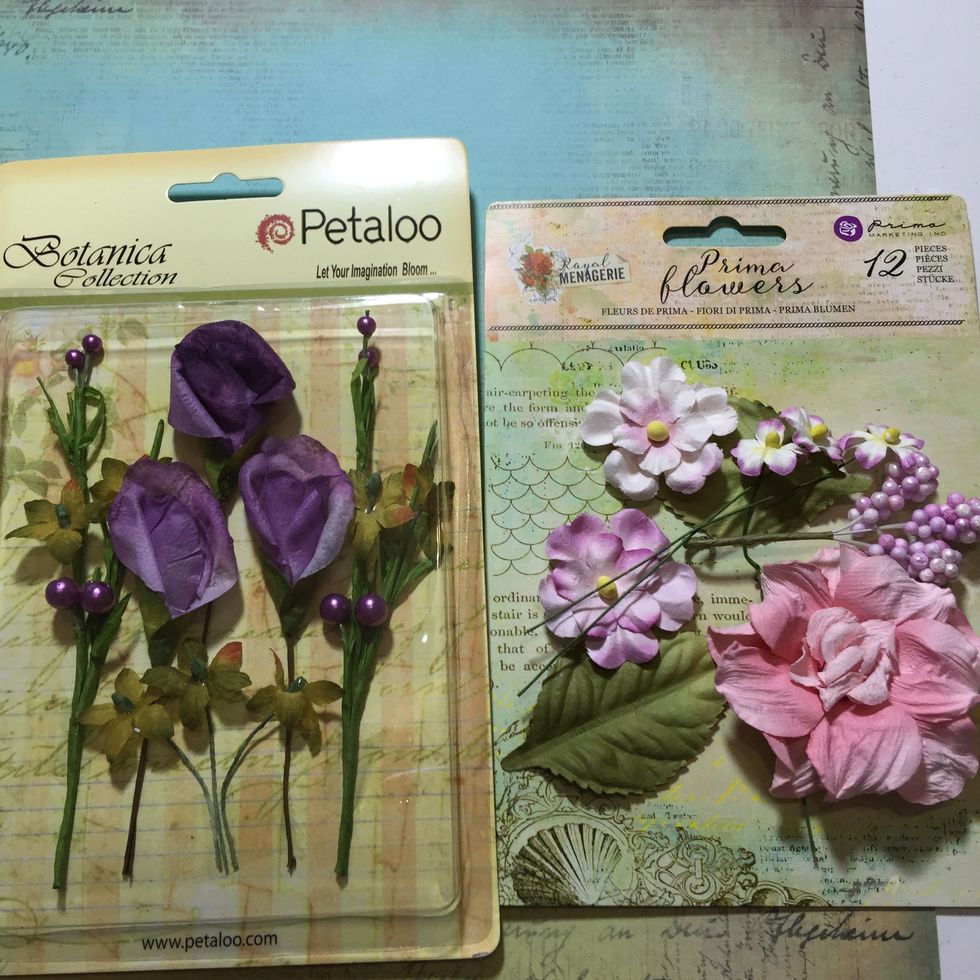 I add Flowers. Prima Royal Menagie and PetalooCalla Lilies and Berries Lav/purples.
I add wood Veneer Royal Menagerie of prima.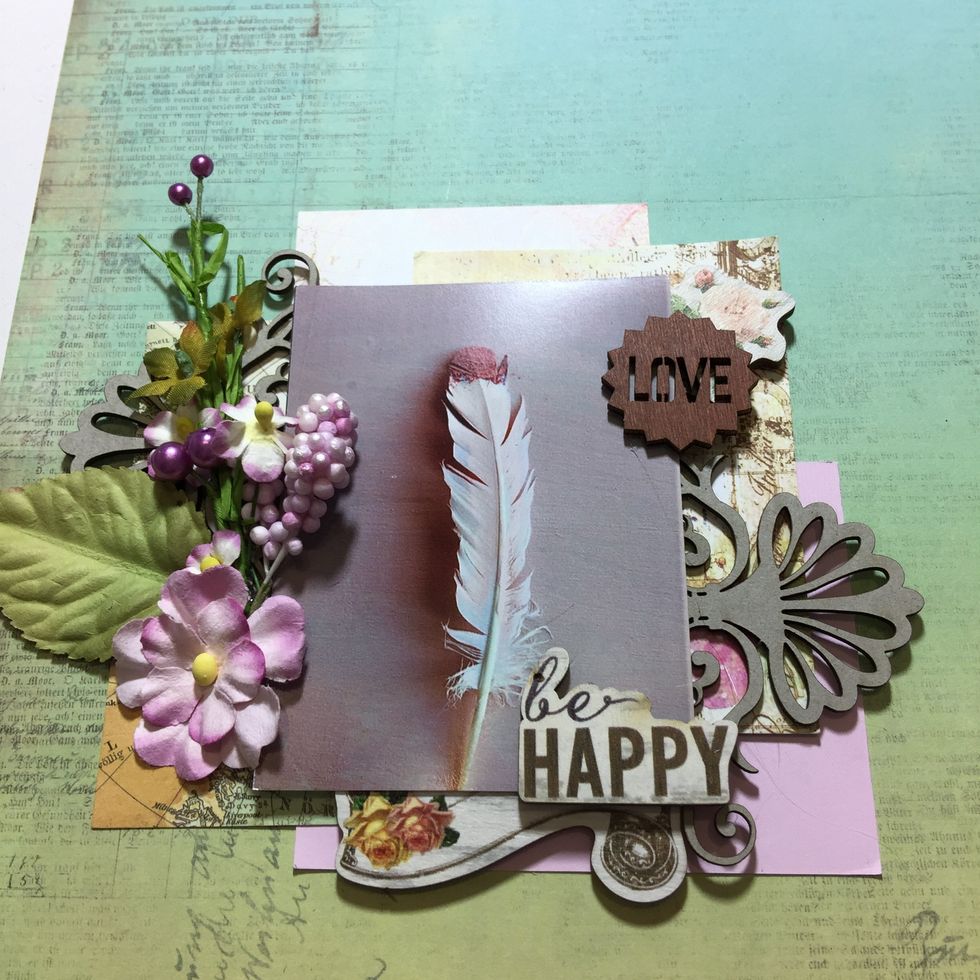 Love texture and embelishments.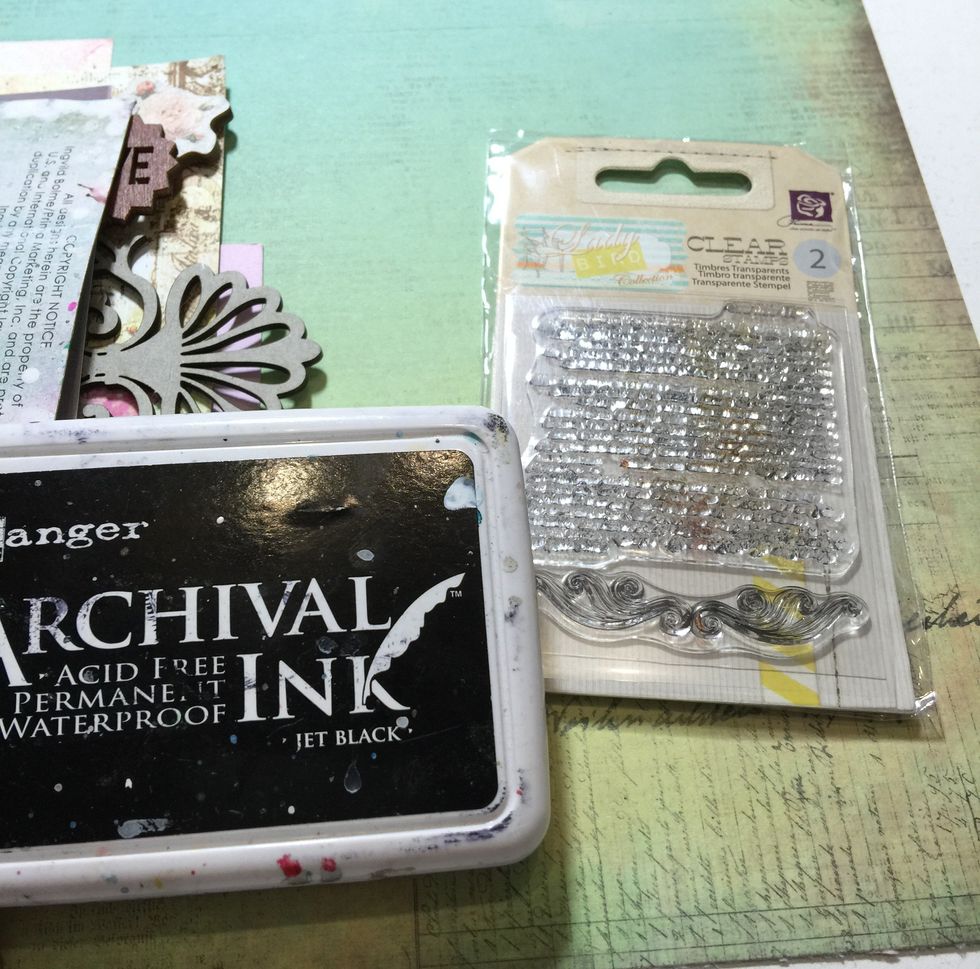 More and more texture with Archival Ink and Stamps of Prima.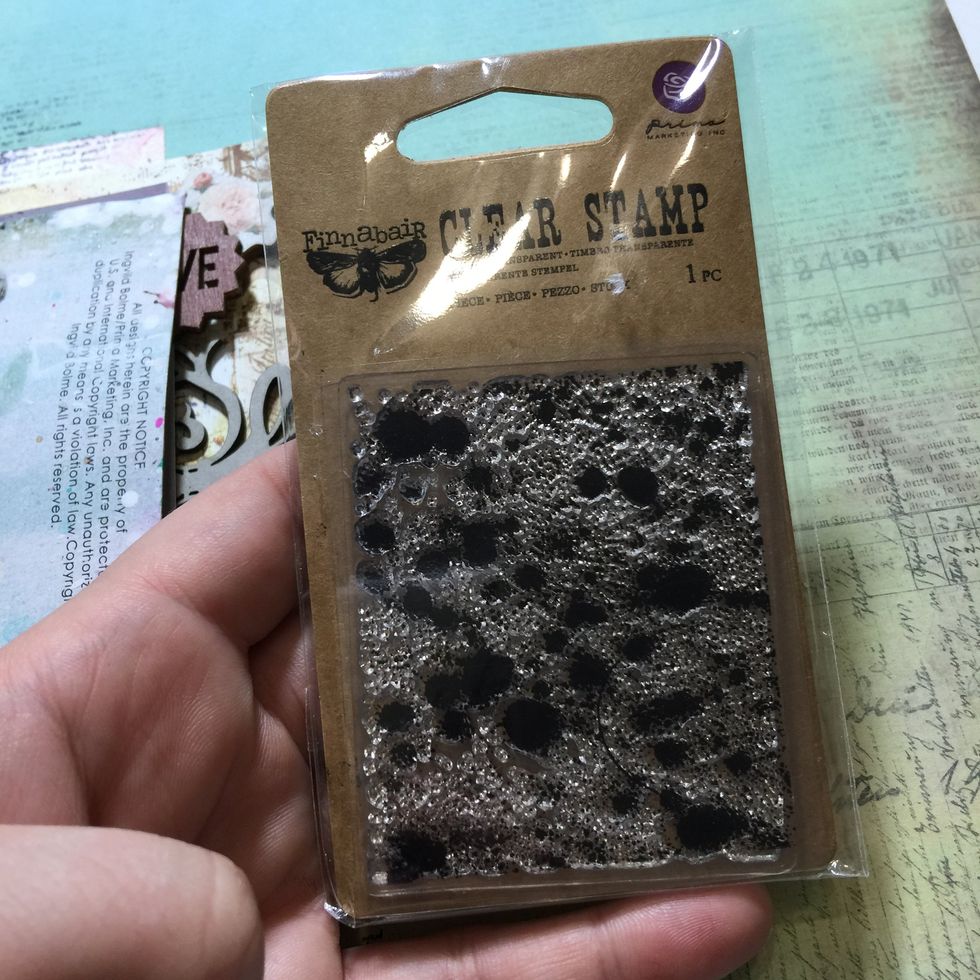 Other Stamp.
I add my magical texture Gesso with Water 50/50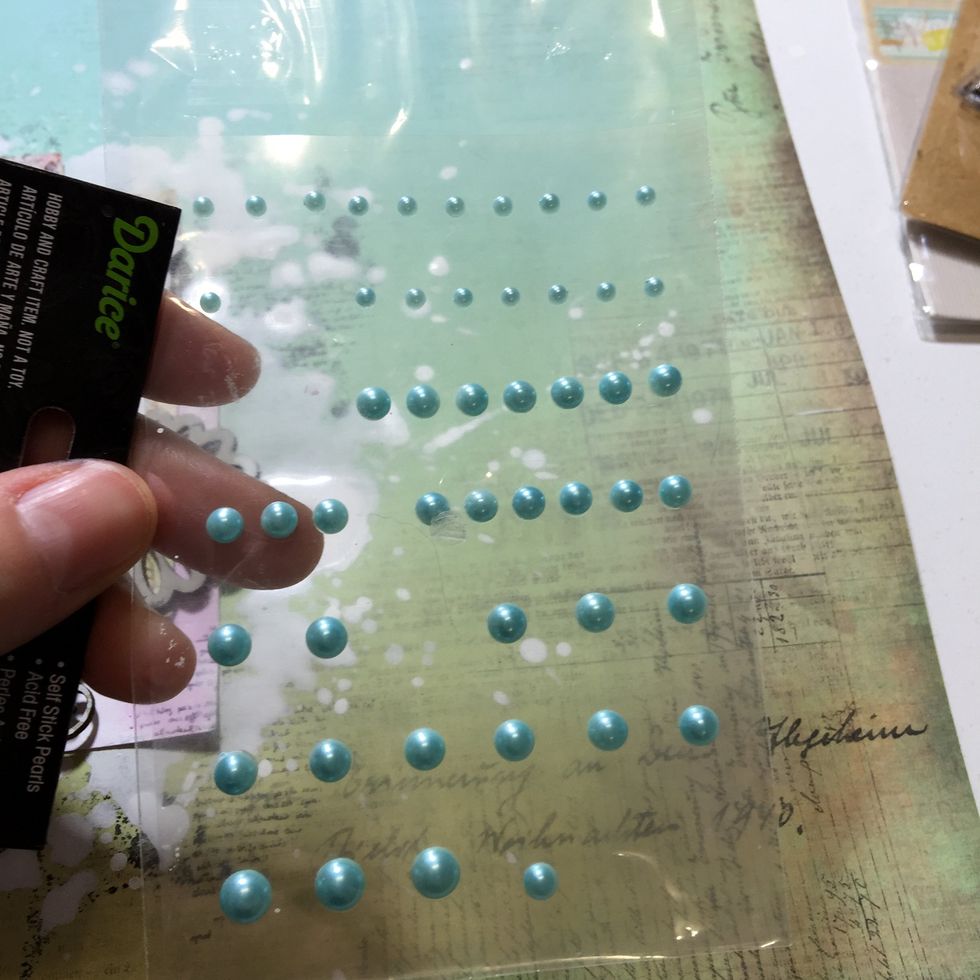 Some pearl in the kit by Darice.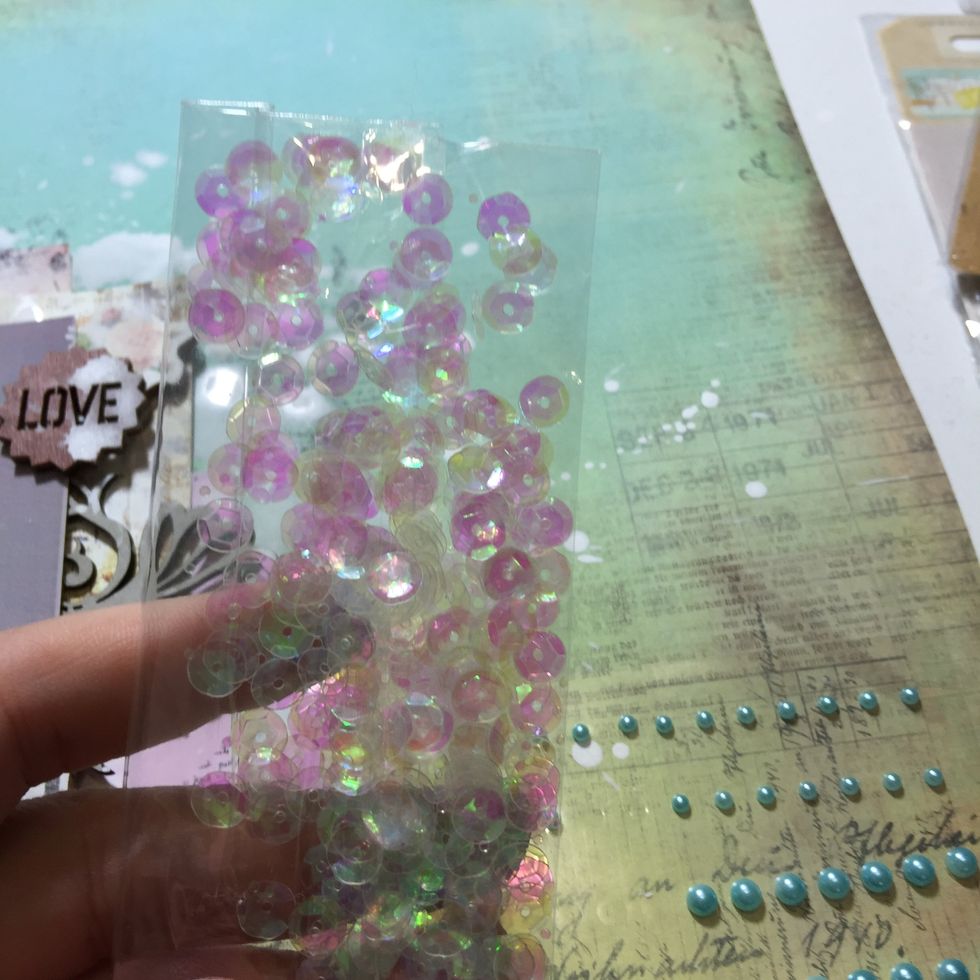 Add sequins in Royal menagerie chipboard.
Love the resulting layers. Spatter of gesso are a part of me. I adore them.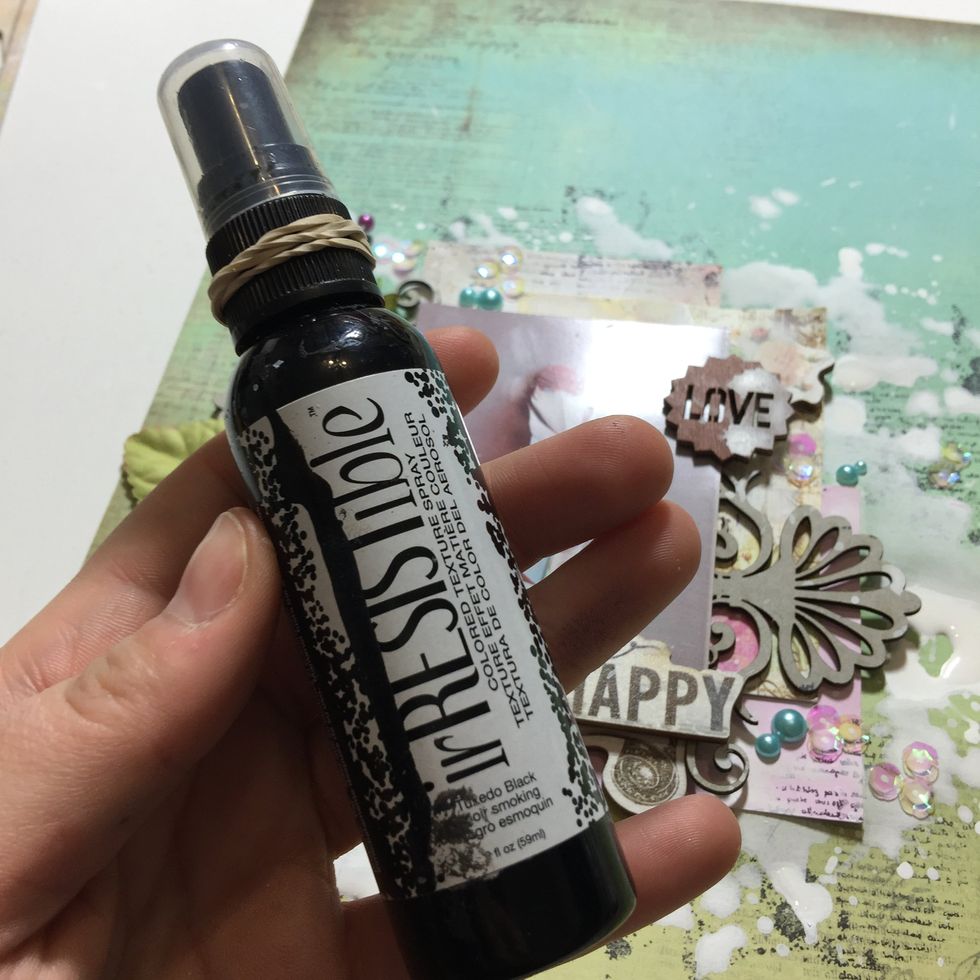 For others Splash I add irRESISTible Tuxedo Black I love the epoxy result.
Do you see Splash. Wow It's simple and the Layout is done.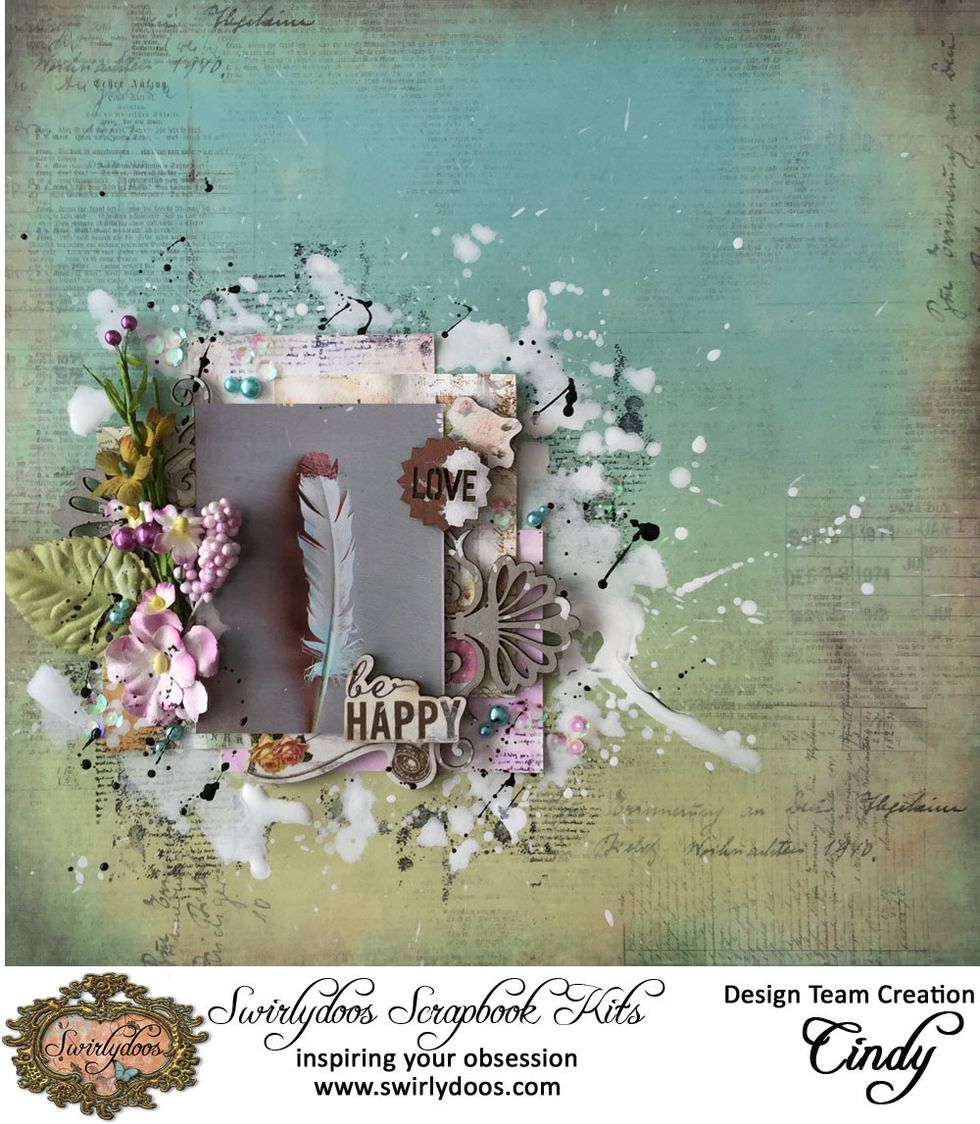 I hope you enjoyed the tutorial! Check out swirlydoos.com, when you join Mention my name (Cindy) and you'll receive 10% off your first kit, AND a 30% off coupon your purchase in the Swirlydoos store!
1.0 Swirlydoos January Kit Vineyard
1.0 archivail ink Jet Black
1.0 gesso white Liquitex
2.0 stamps prima 563134 - 961909
1.0 irRESISTible Tuxedo Black