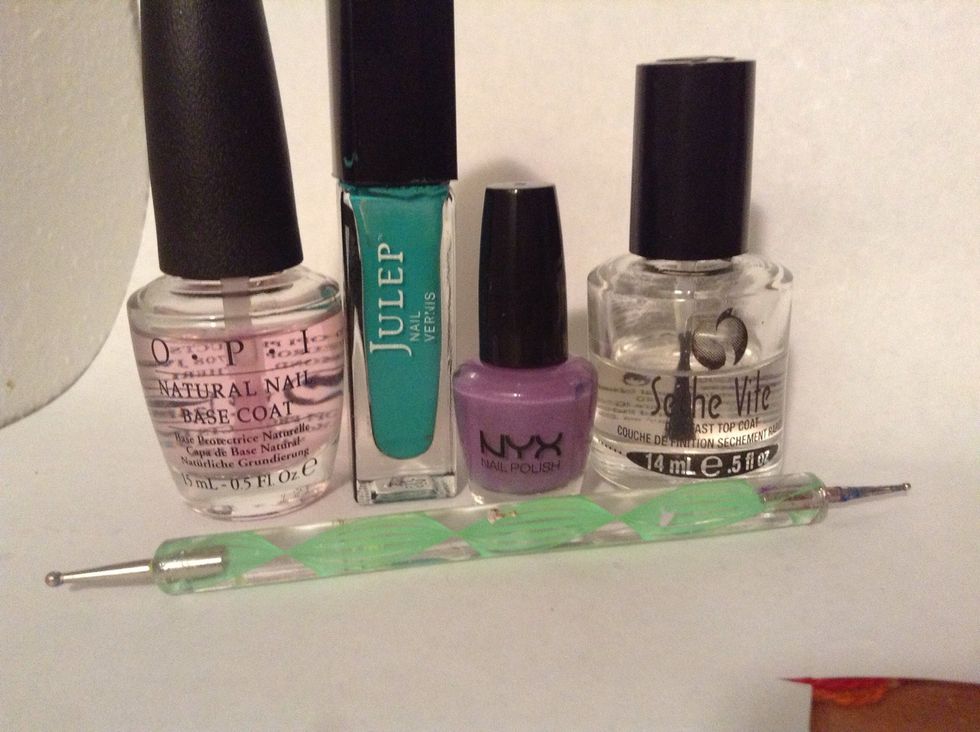 Gather your supplies!! Base and top coats. Two different color polishes, and a dotting tool. Or whatever you have that can make a dot. And tin foil!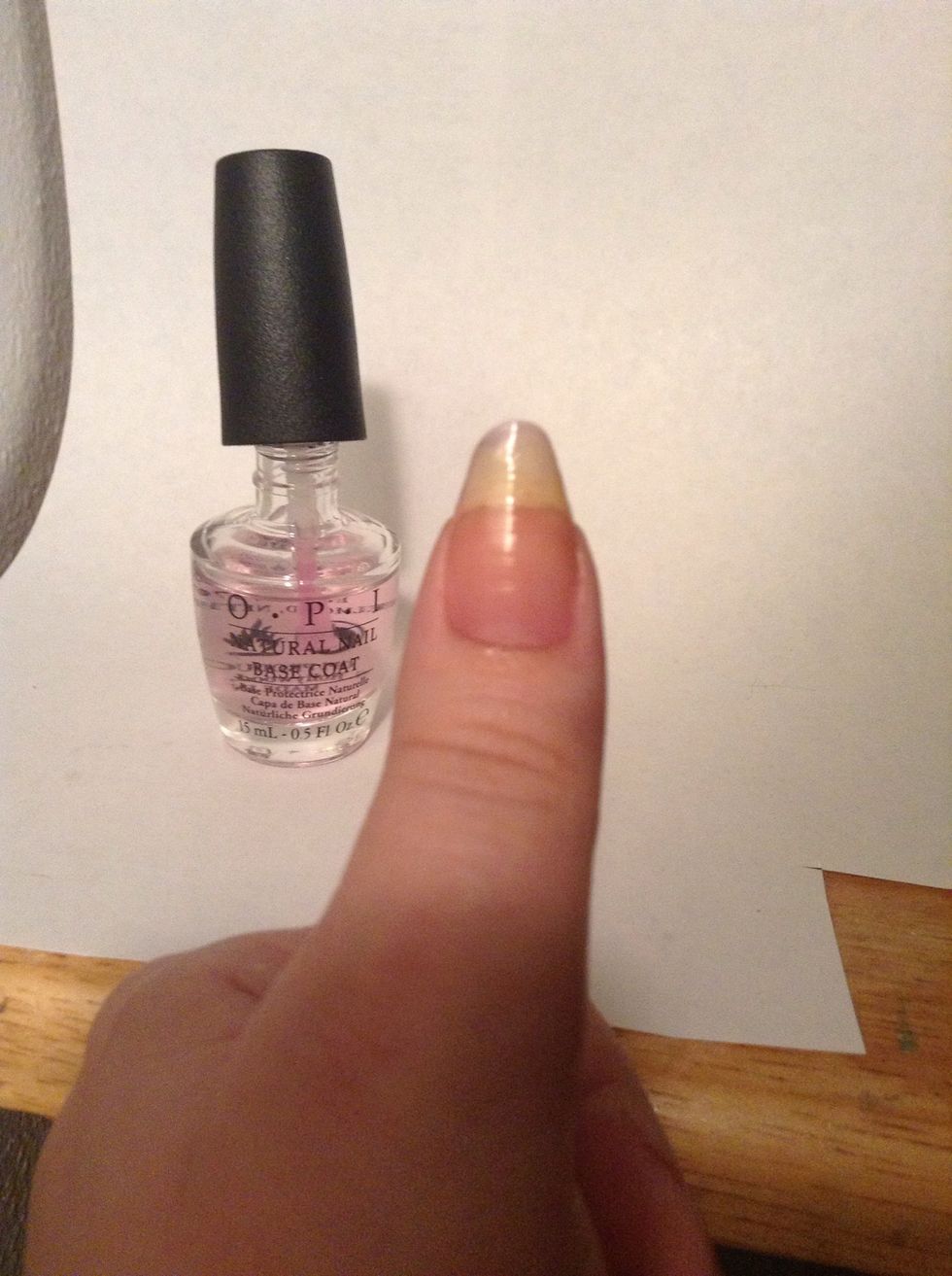 Apply base coat. I'm using OPI Natural Nail Base Coat.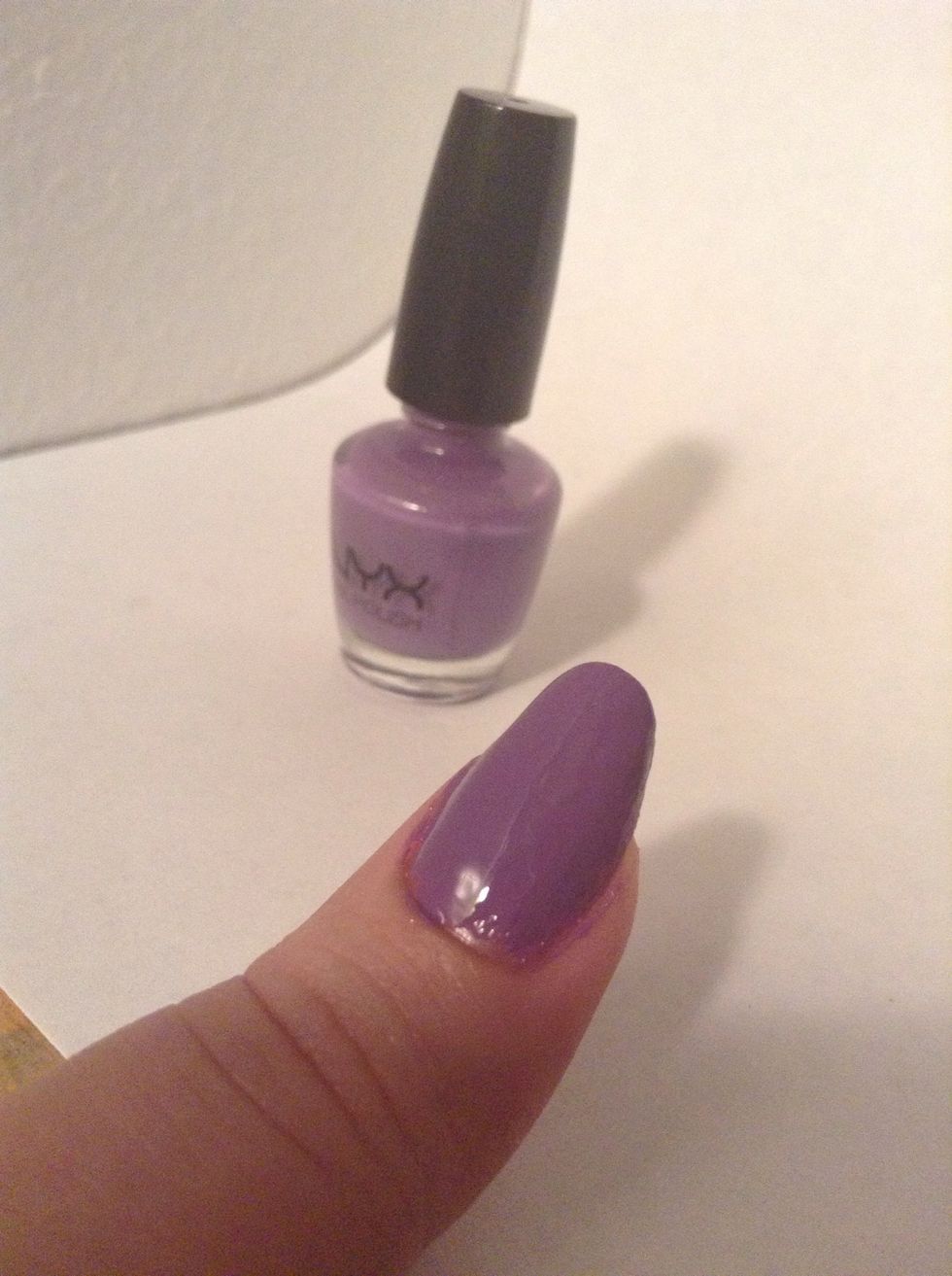 Apply two to three coats of your first polish. It's easier to start with the lighter shade. I'm using a purple nyx mini.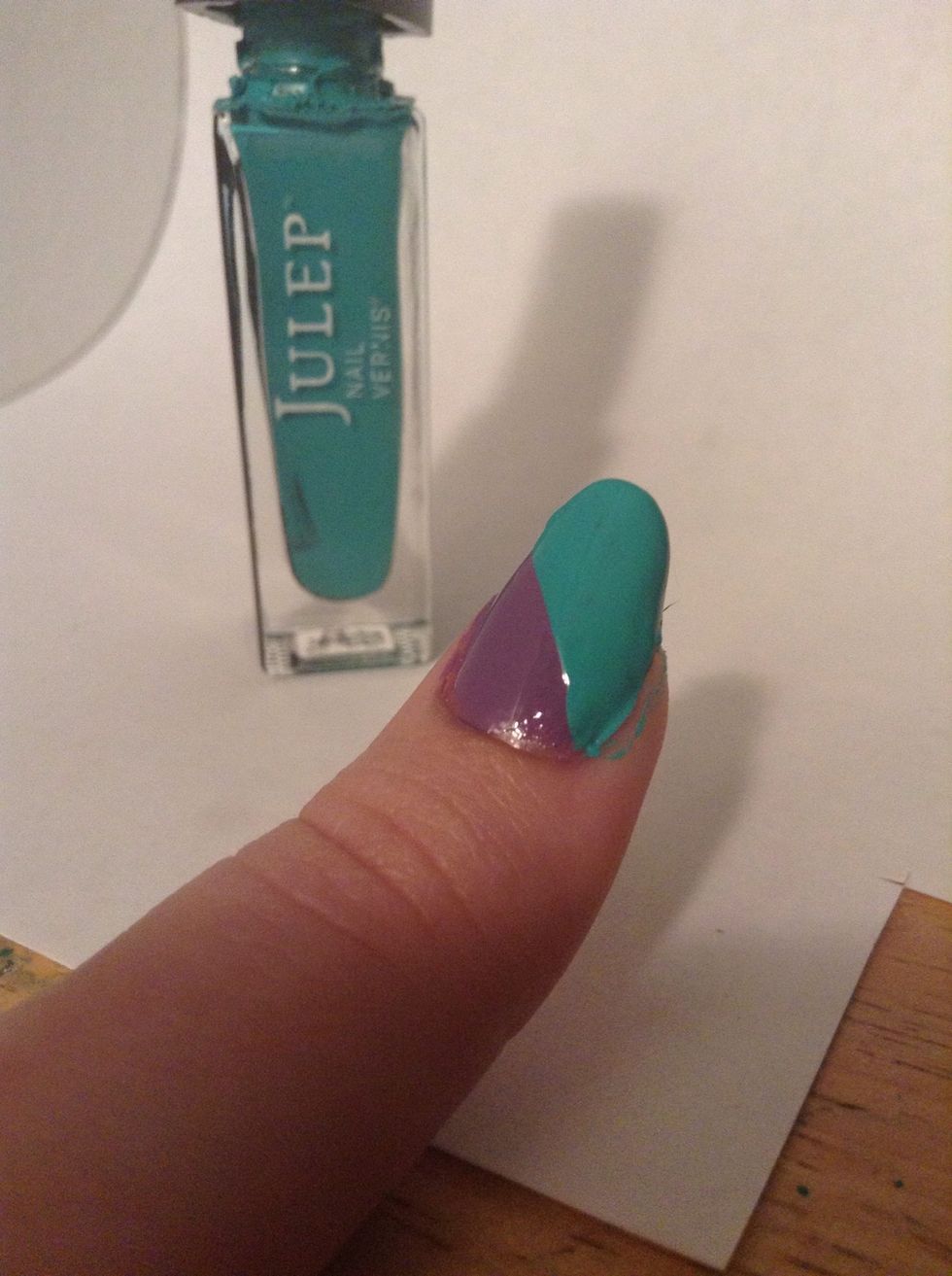 Swipe across the nail with your other color. You can do any direction. Fill in the side of your nail. You can do one or two coats. You can use tape to get the line perfect. I'm using a Julep teal.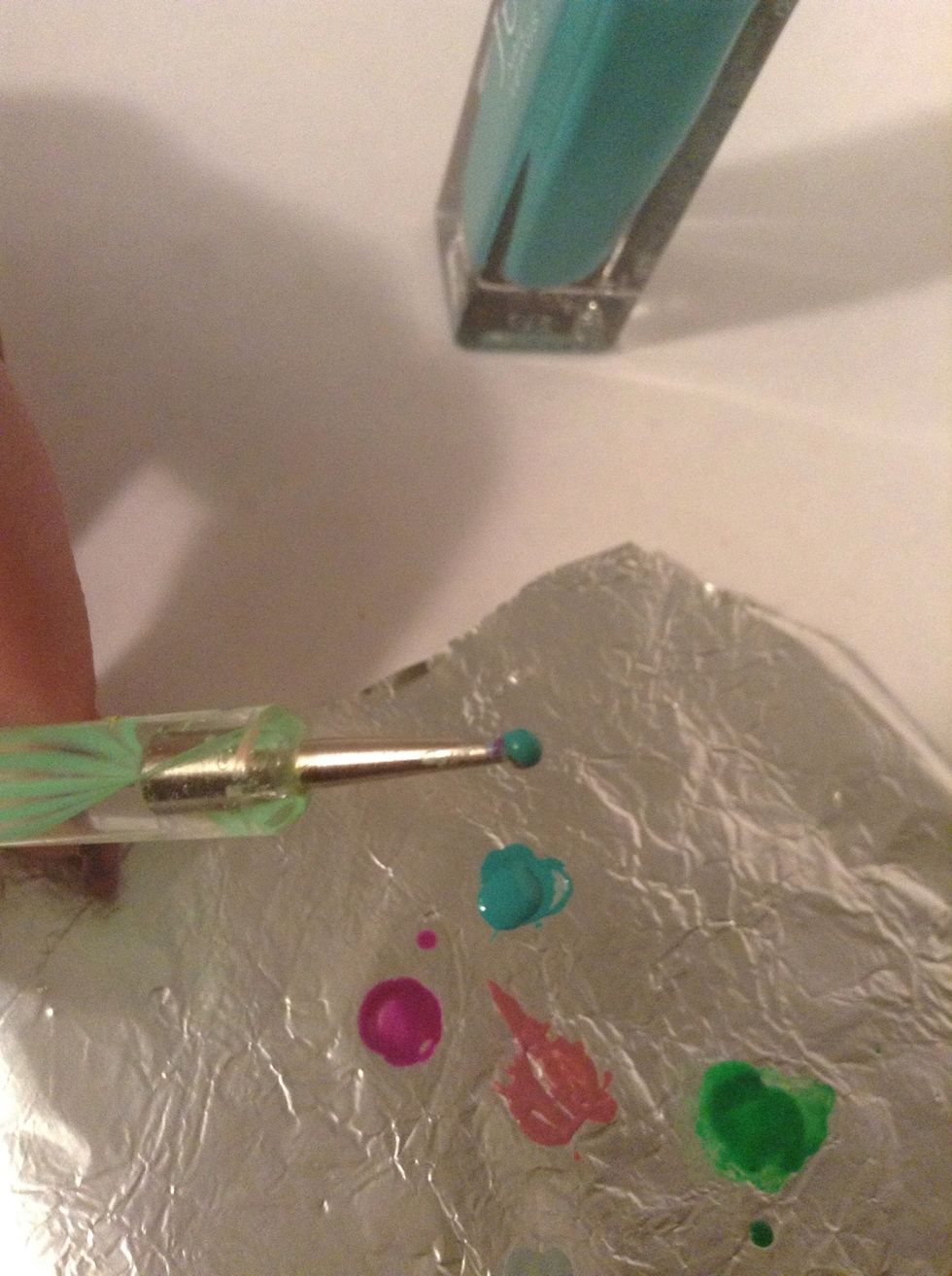 Put a drop of polish on a piece of tin foil (you can also use plastic wrap but tin foil doesn't dry as fast) and take your dotting tool....
Like this. I did three dots of purple on the edge of the teal.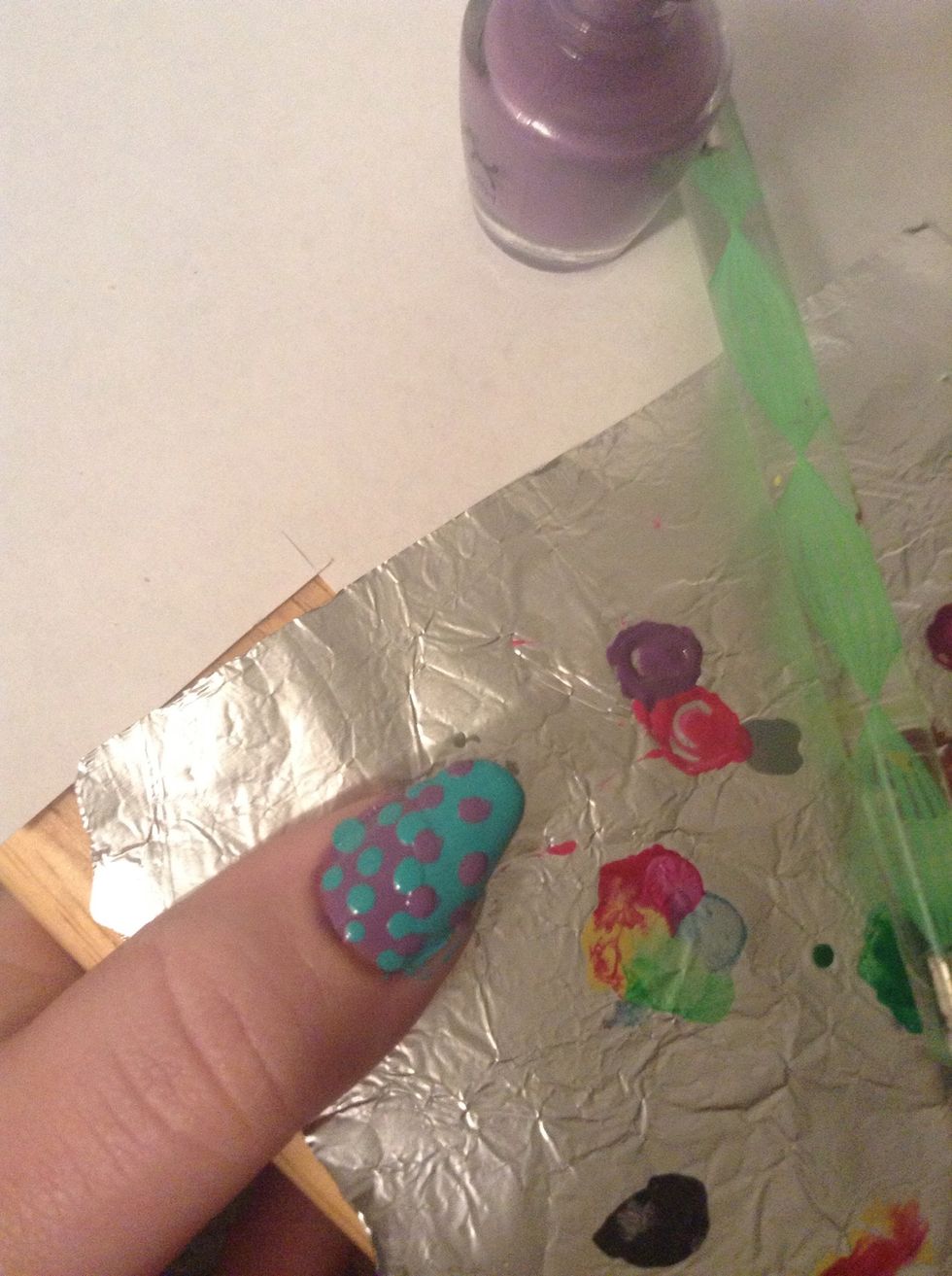 Make another line of dots- checkered pattern.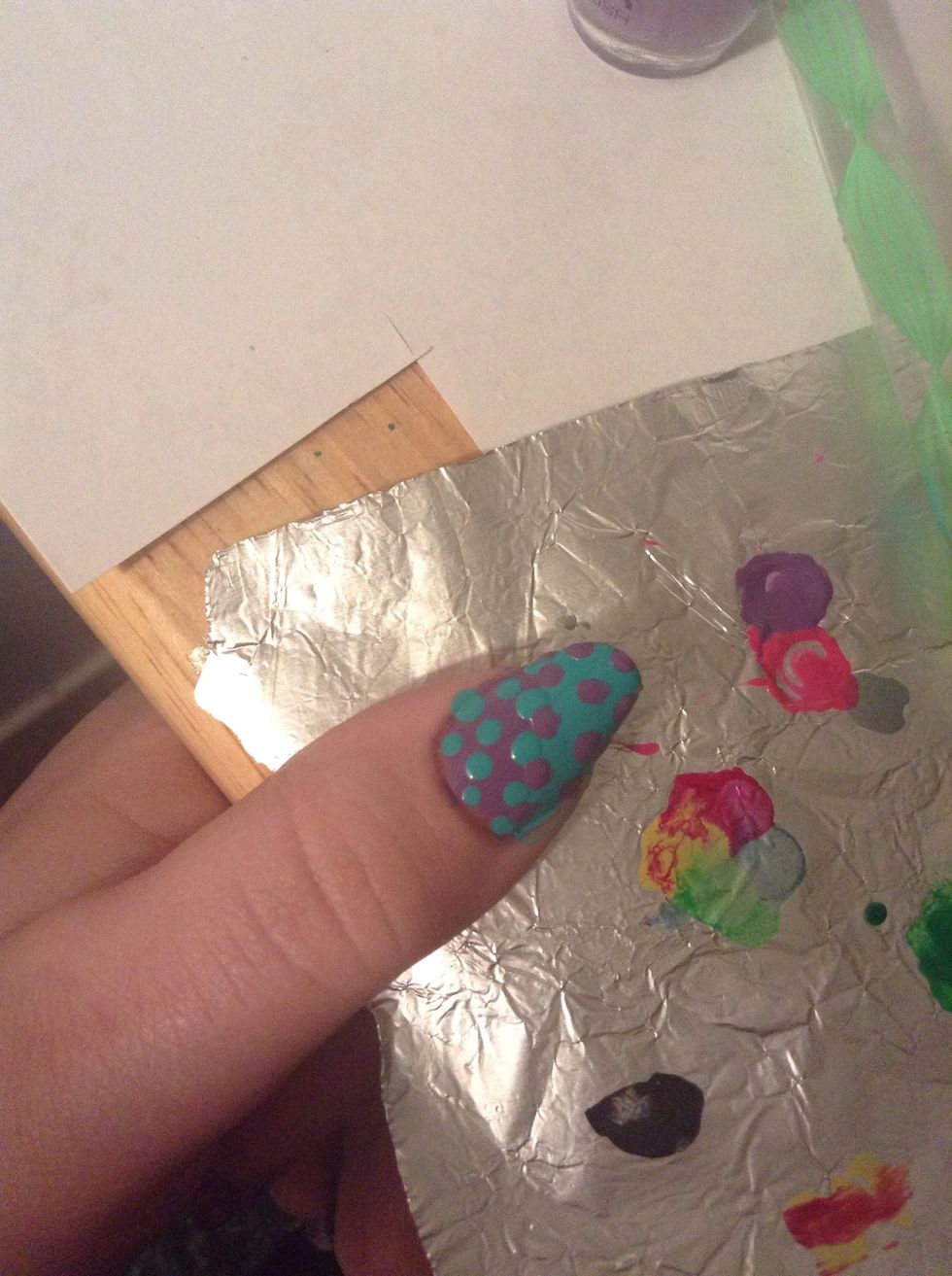 Finished. That's what it'll look like. And then...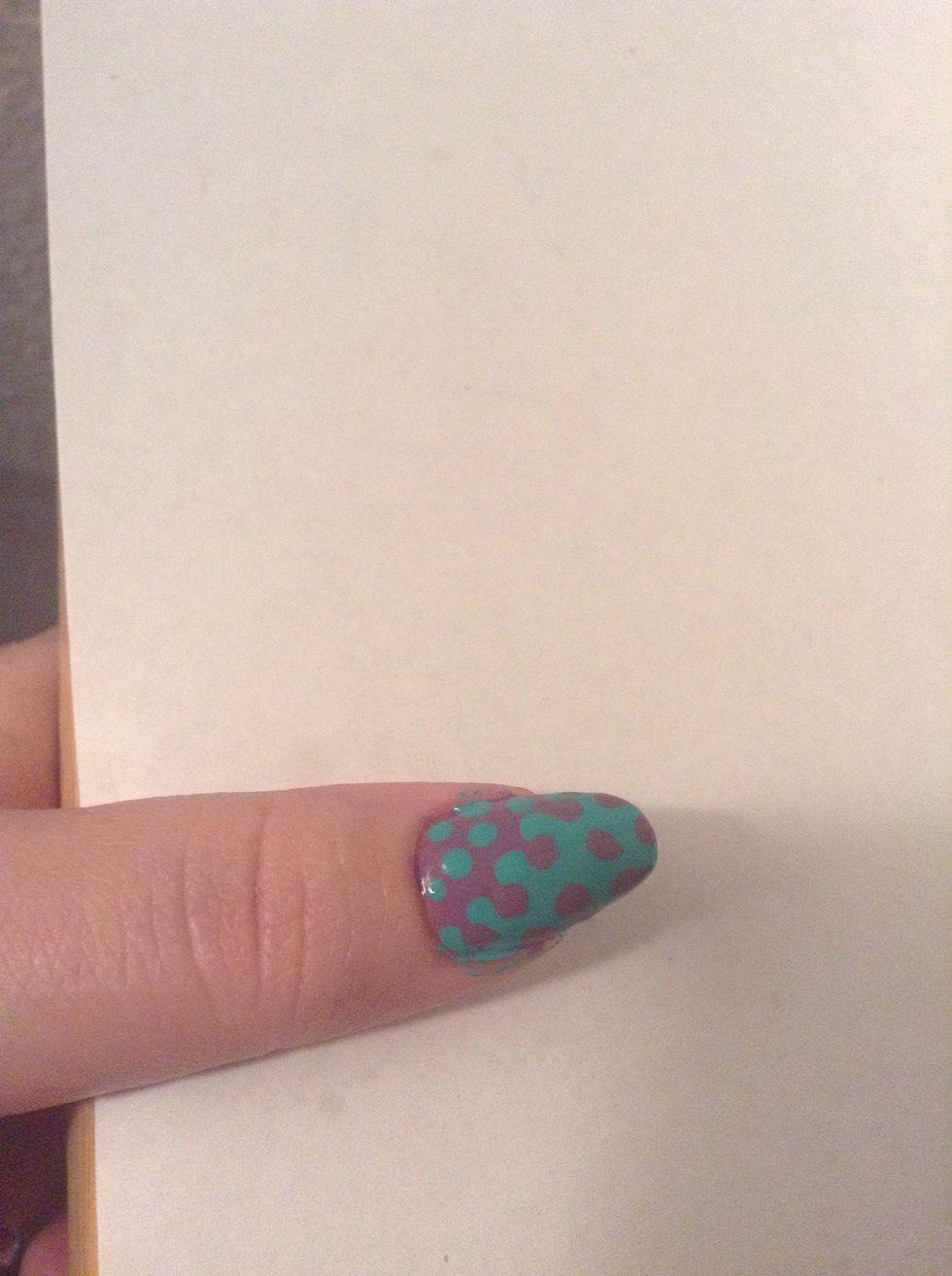 Add top coat. It'll smooth out the raised dots and make it look... Smooth.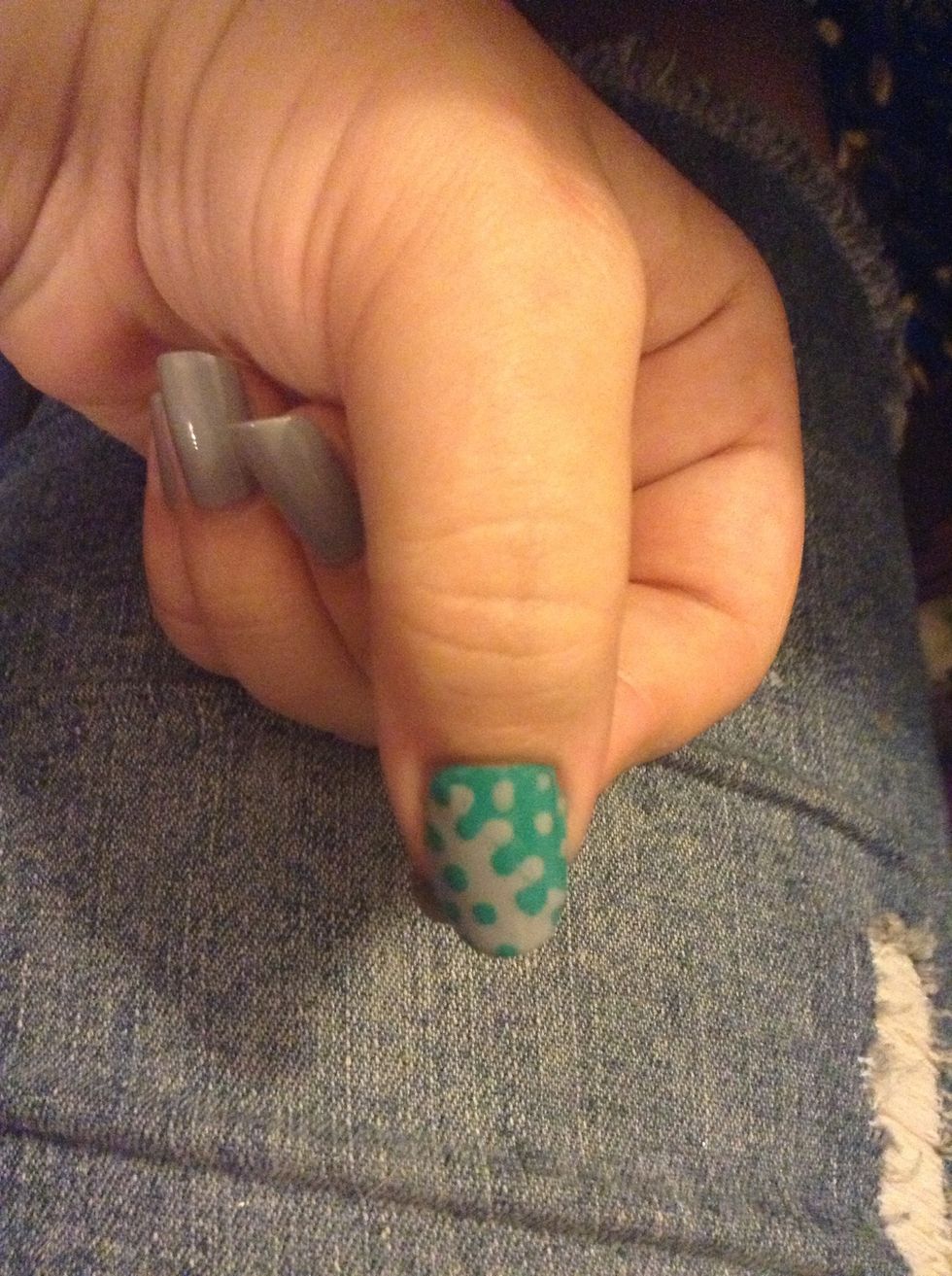 This is my thumb from the video.
Pour polish remover into the cap and take a q-tip or small brush and use it to clean up the skin around your nails.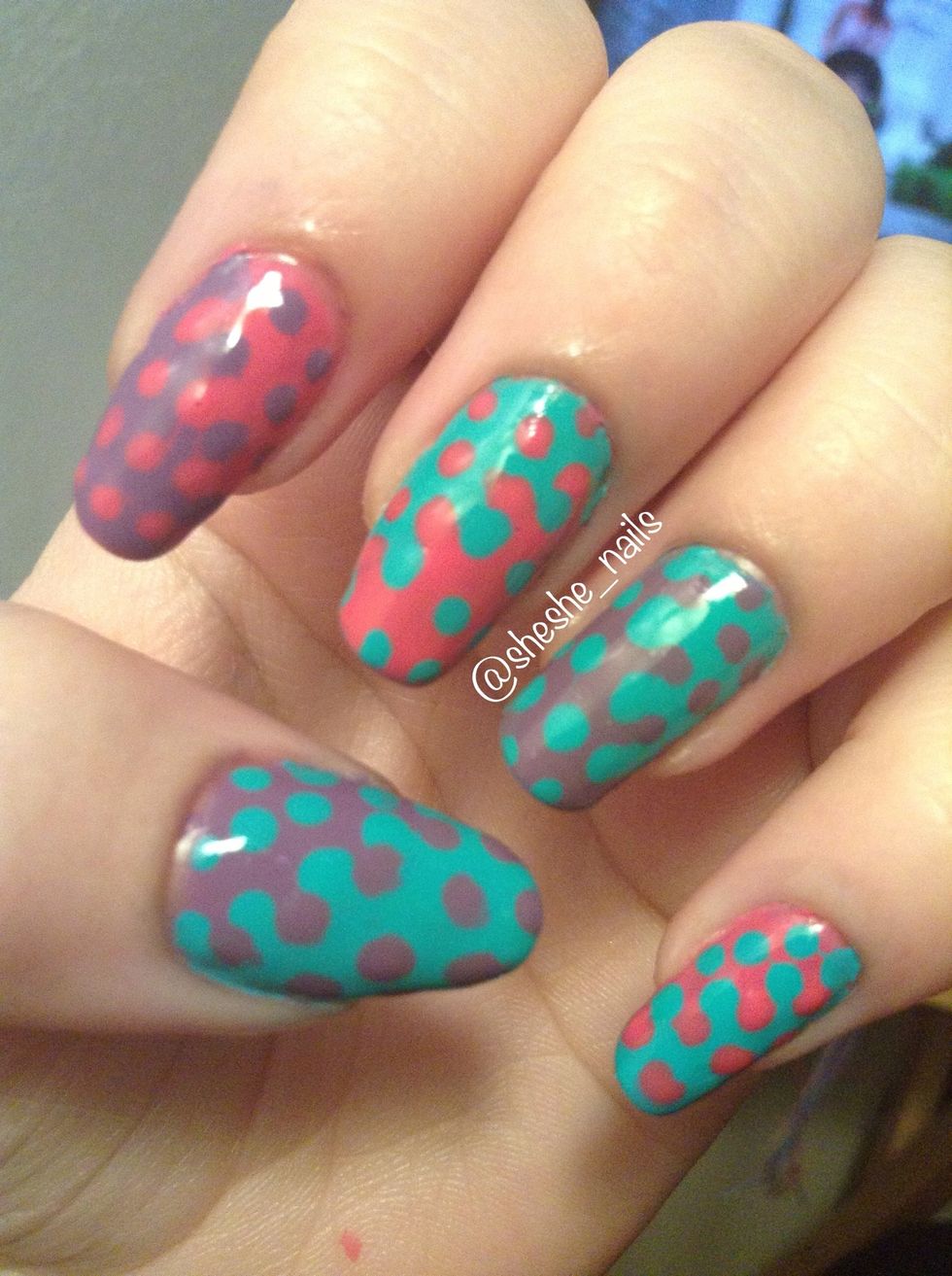 FINISHED. Hope you liked the guide and your nails turn out great!! Thanks. PS. Sheshe_nails is my Instagram so you can check out my nails there.
Base coat
Two different polishes
Top coat
Dotting tool (or bobby pin, pencil/pen)
Nail polish remover
Tin foil
Small makeup brush or q-tip