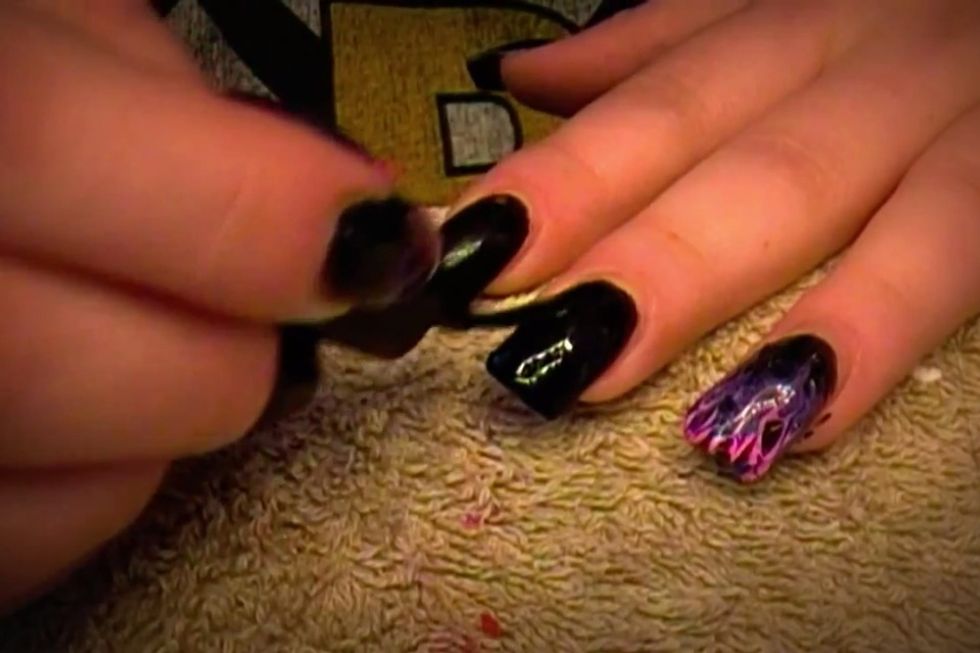 1. Paint the nails in your darkest color. I'm using black here.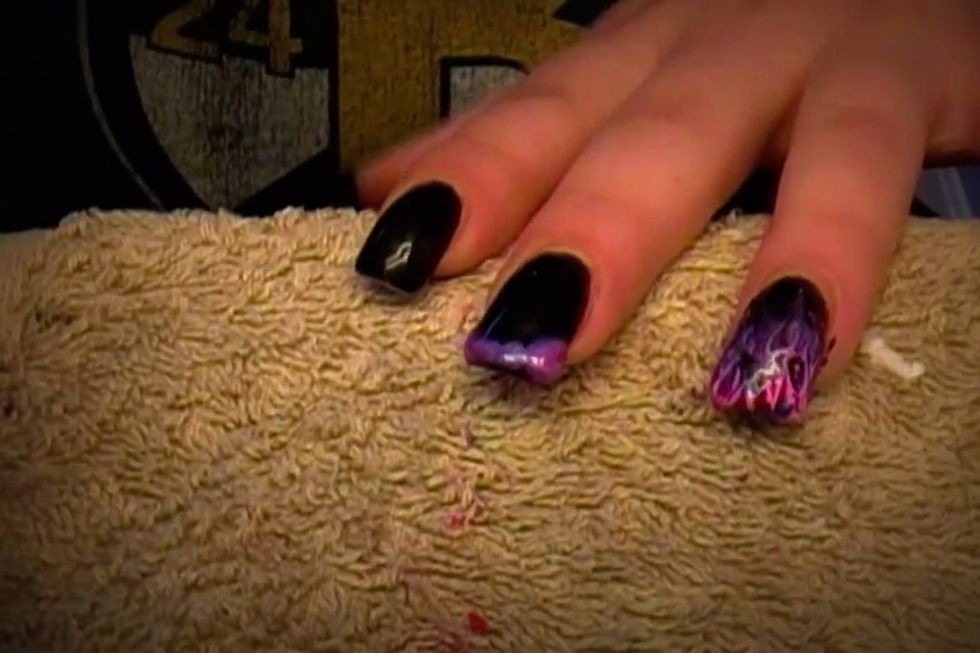 2. Add 3-5 drops of purple nail polish. These will be the first layer of flames.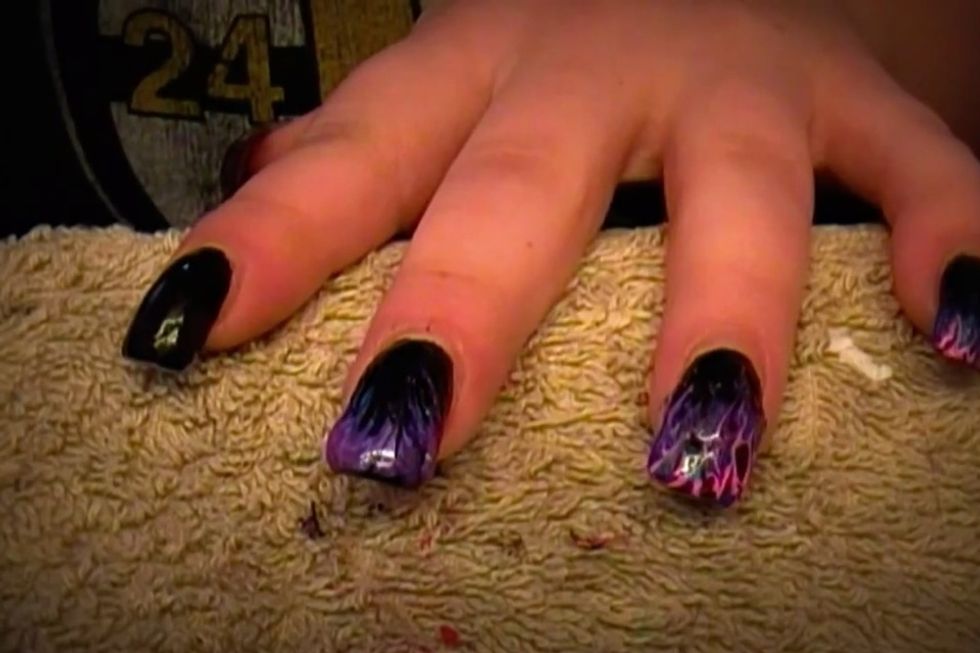 3.) Take your toothpick and drag it through the polish in an s pattern.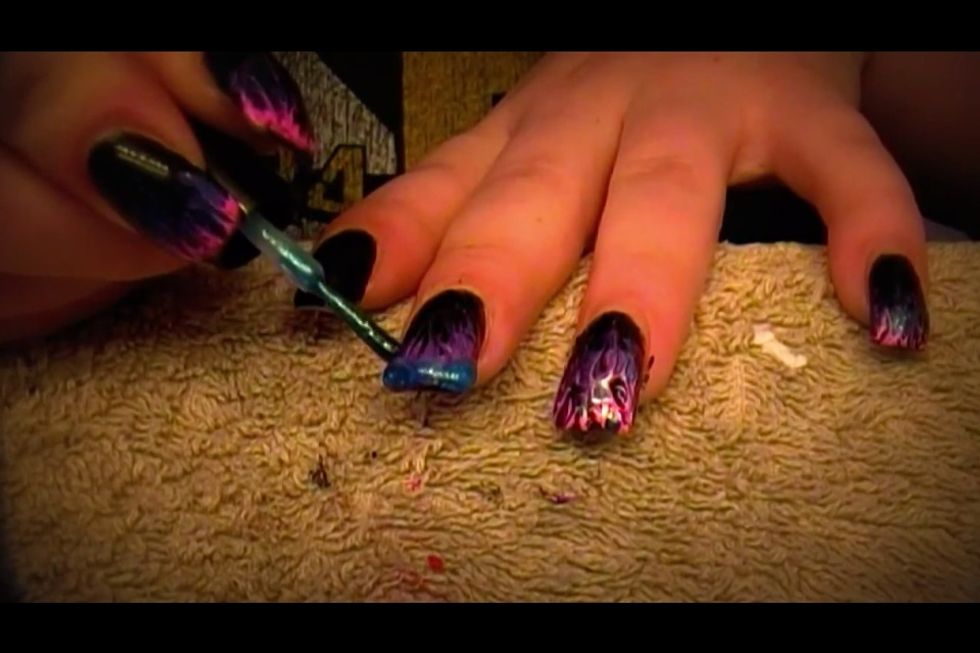 4. Add 3-4 drops of blue.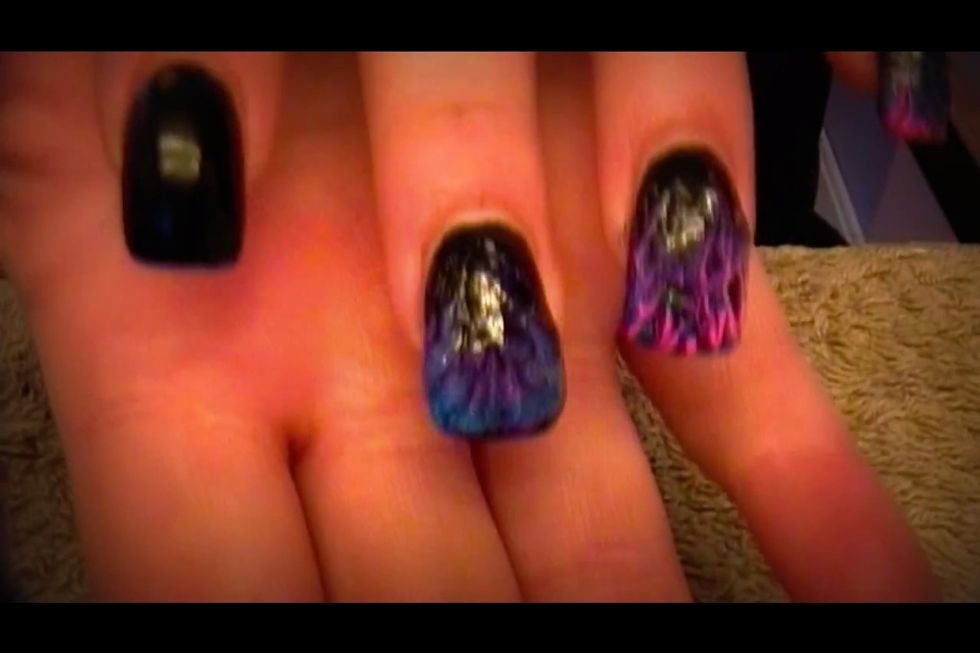 5. Drag the toothpick through the nail polish. If you want, you can leave it like this.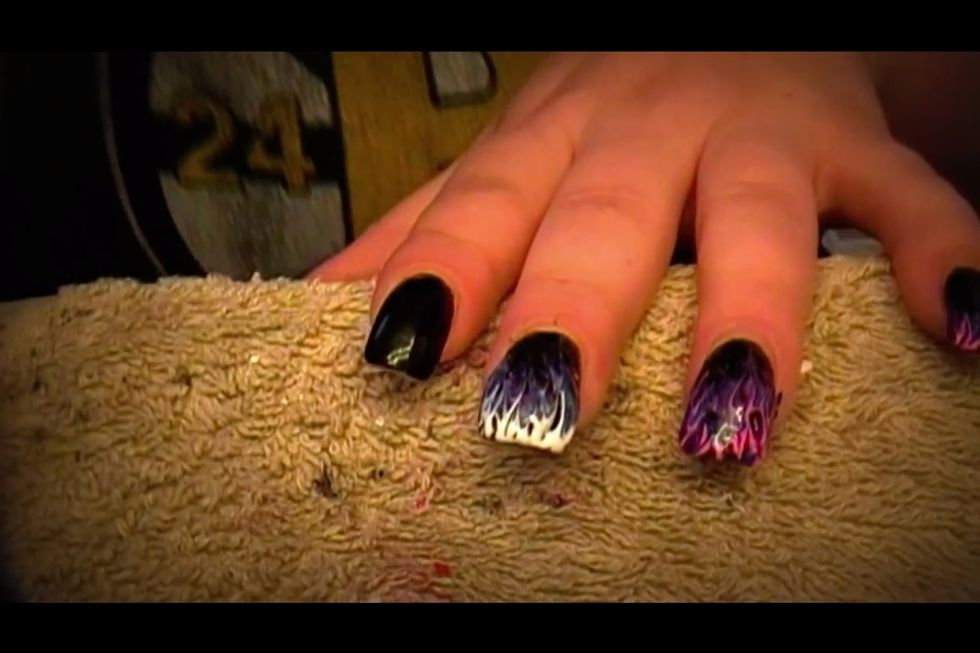 6. Repeat with the white color. Add just a small amount at first, because if you mess this layer up you'll have to start all over.
Finished product. :) Thanks for reading!
All pictures are not mine! Credit goes to a nail artist on YouTube. I have done these nails and they turned out amazing, but I am just sharing the idea. :)
3.0 Nail polish
Tooth pick
Paper towel
Nail polish removed
Q-tip
M H
Hey everyone! I do guides on random stuff. If you have any ideas for guides, please message me! :) I love reading books, and I'm a Christian. I love rock bands