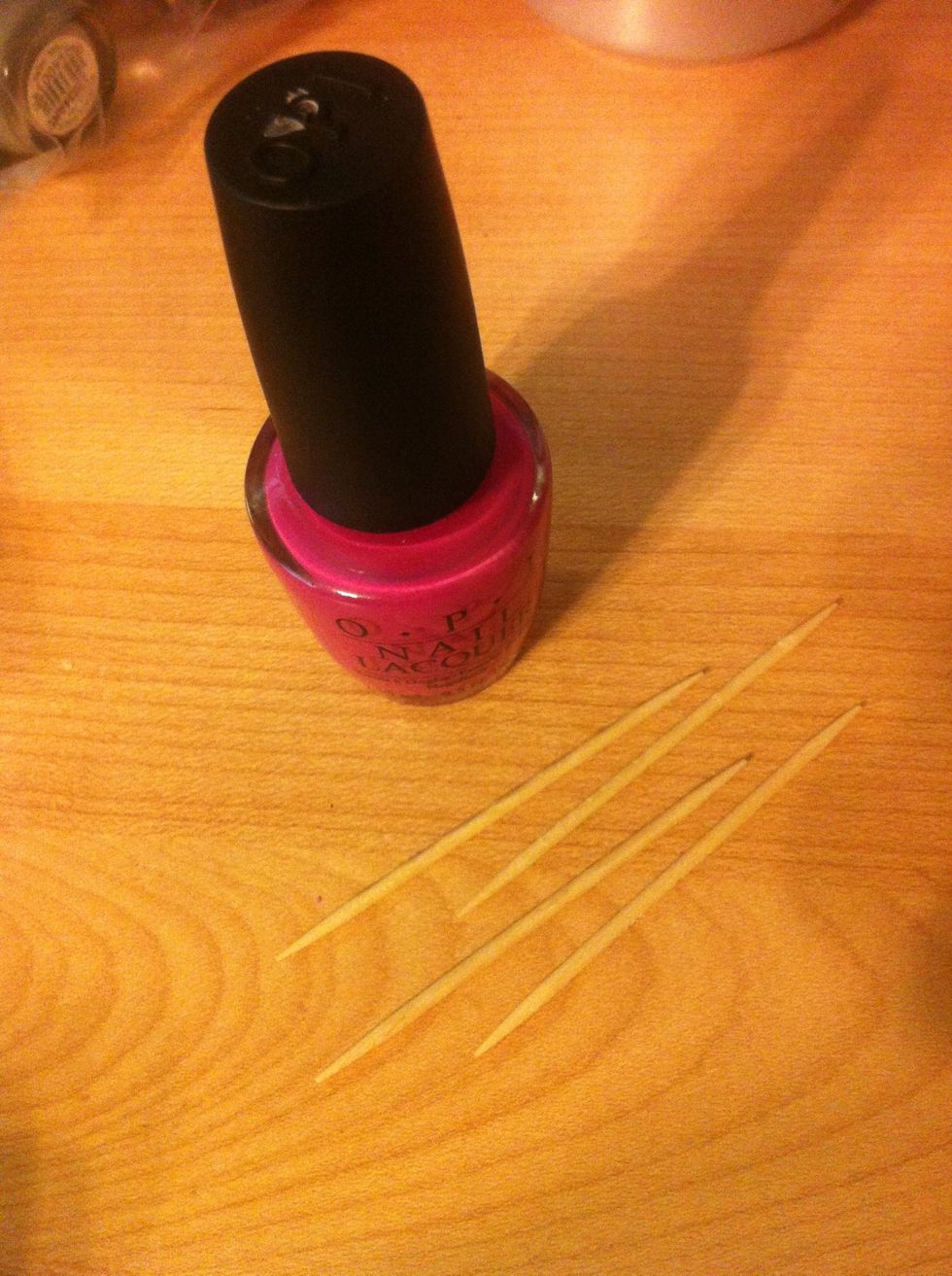 A toothpick (or 2), nail polish, and a disposable surface is all you need!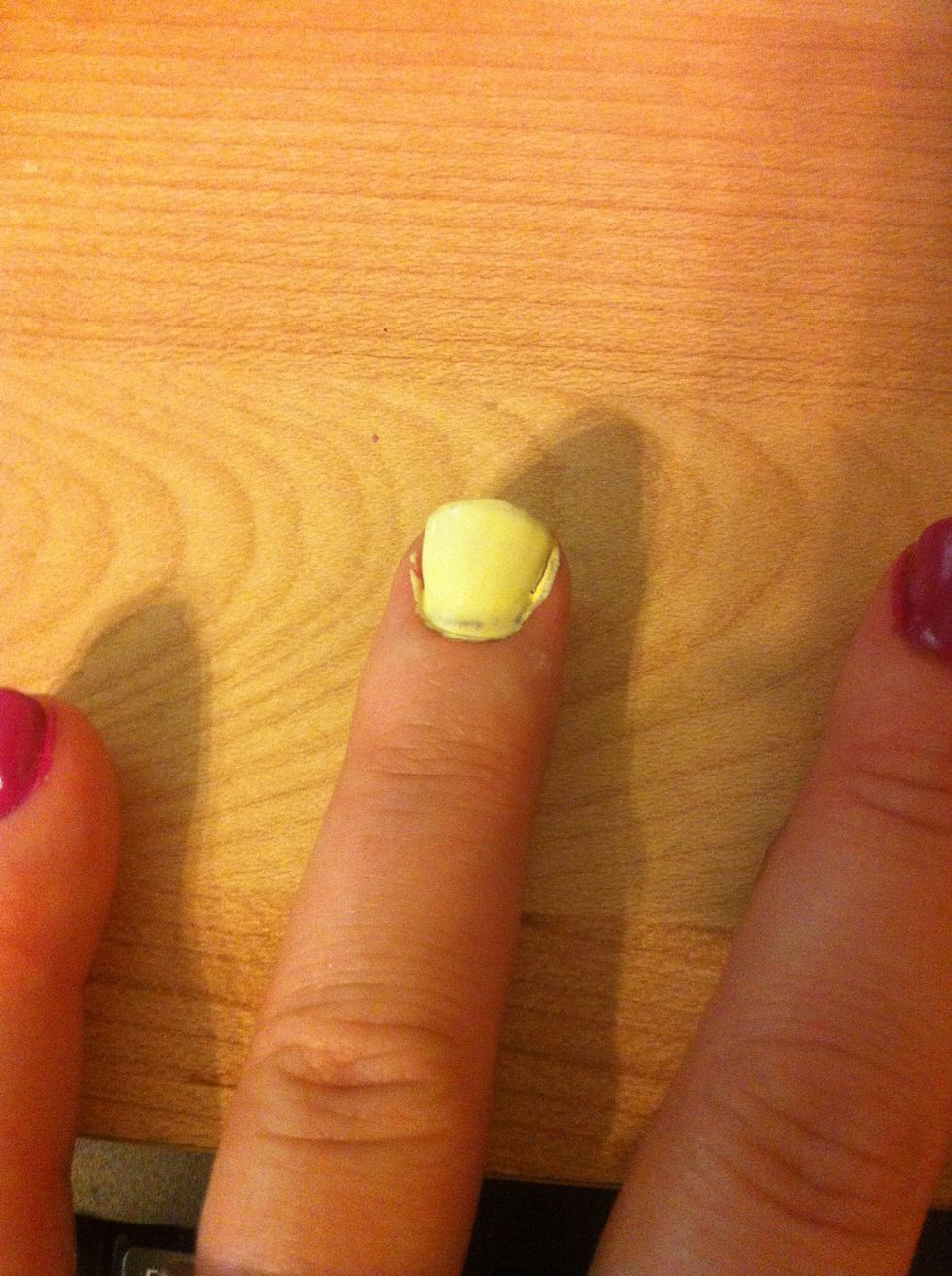 Prep your nail with a contrasting base color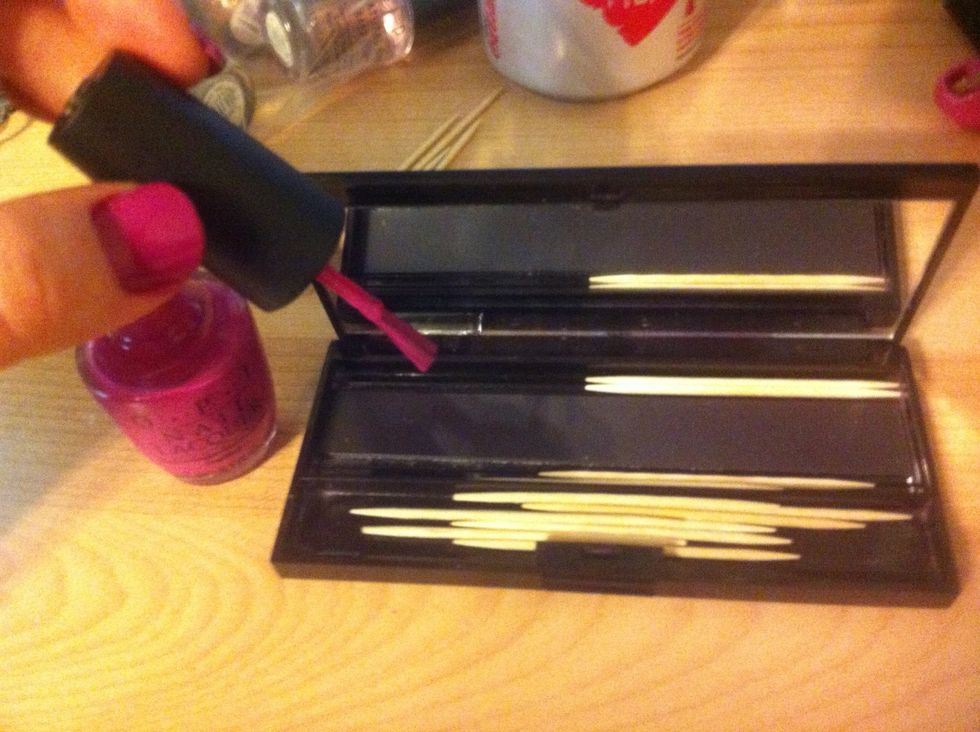 Deposit a few drops of the "heart" color onto a disposable (or cleanable) surface
Hearts are easier to do when you're not working straight from the bottle..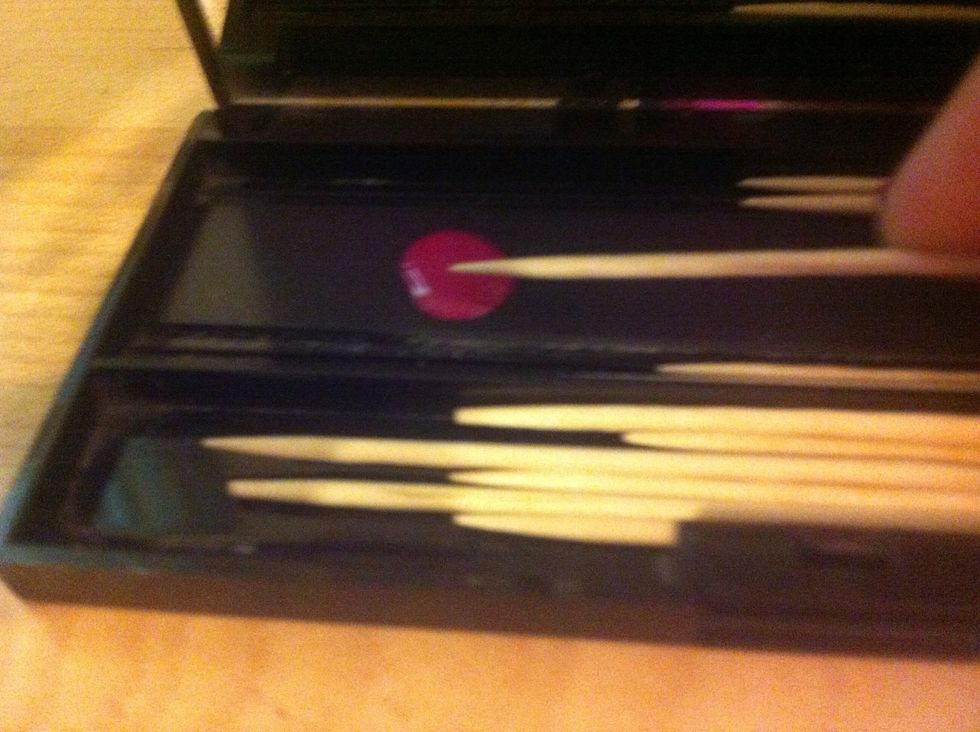 Roll the tip of a toothpick into the "heart" color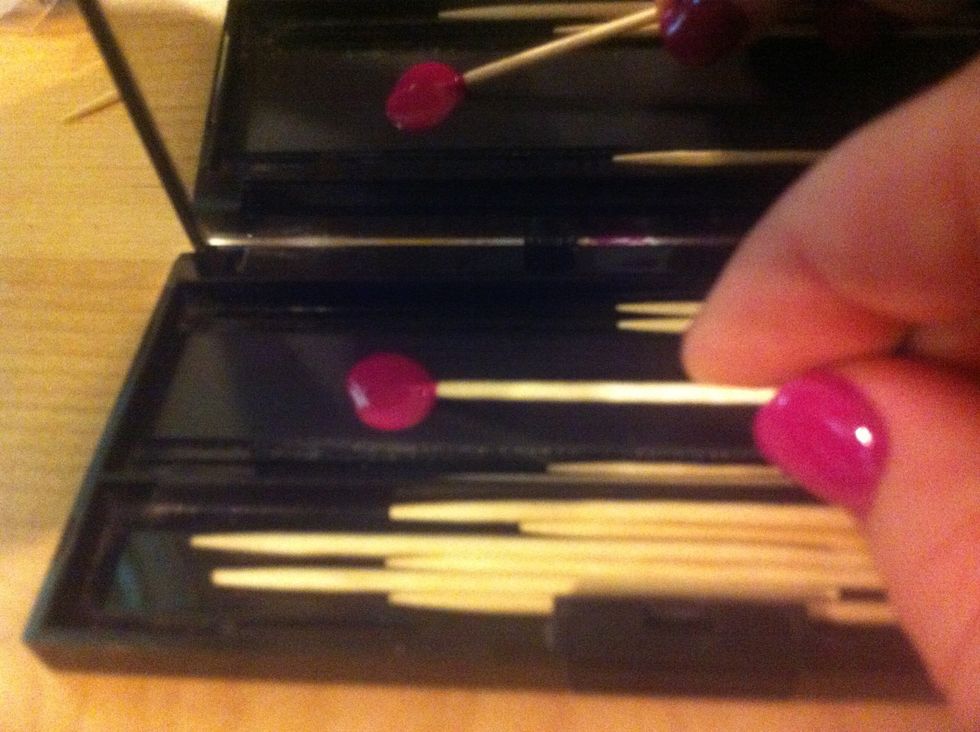 You want just enough polish to form a teeny drop on the toothpick - rolling it into the polish gets you just enough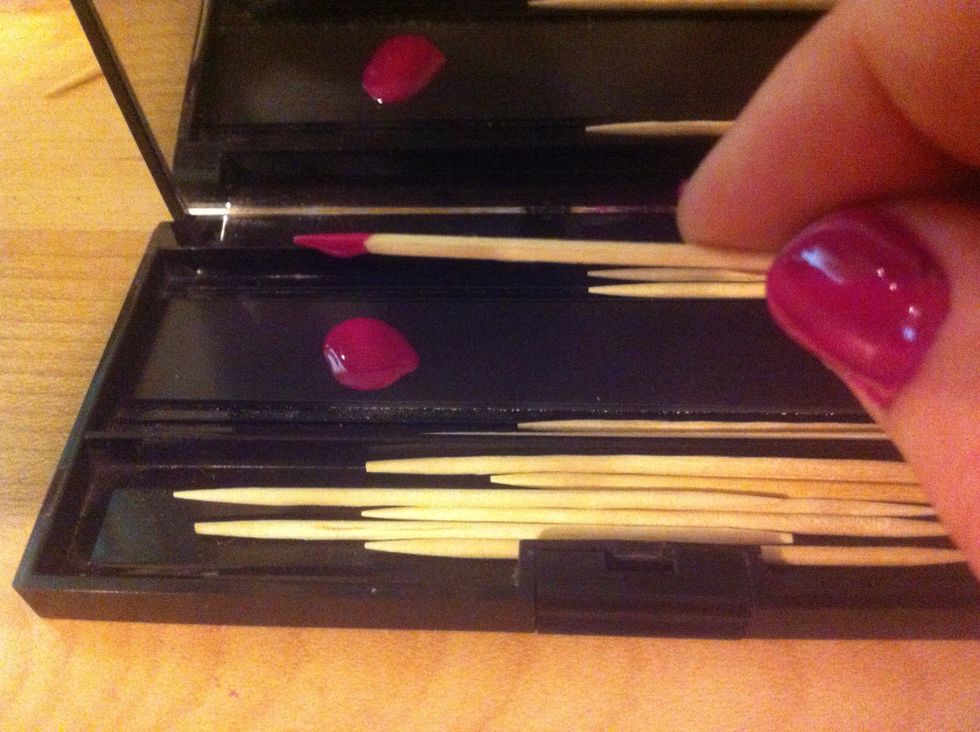 See the teeny drop starting to form? That's the fat part of the heart!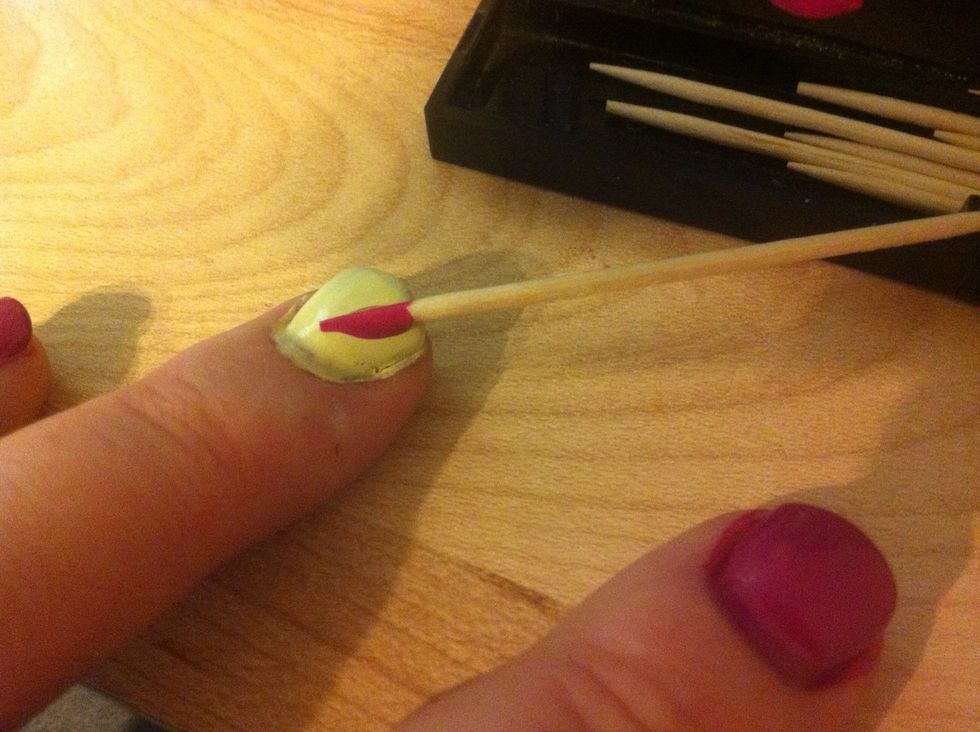 Lay the toothpick on your nail at angle. This is one side of the heart. LAY FLAT! Don't deposit a drop then drag - that makes uneven edges.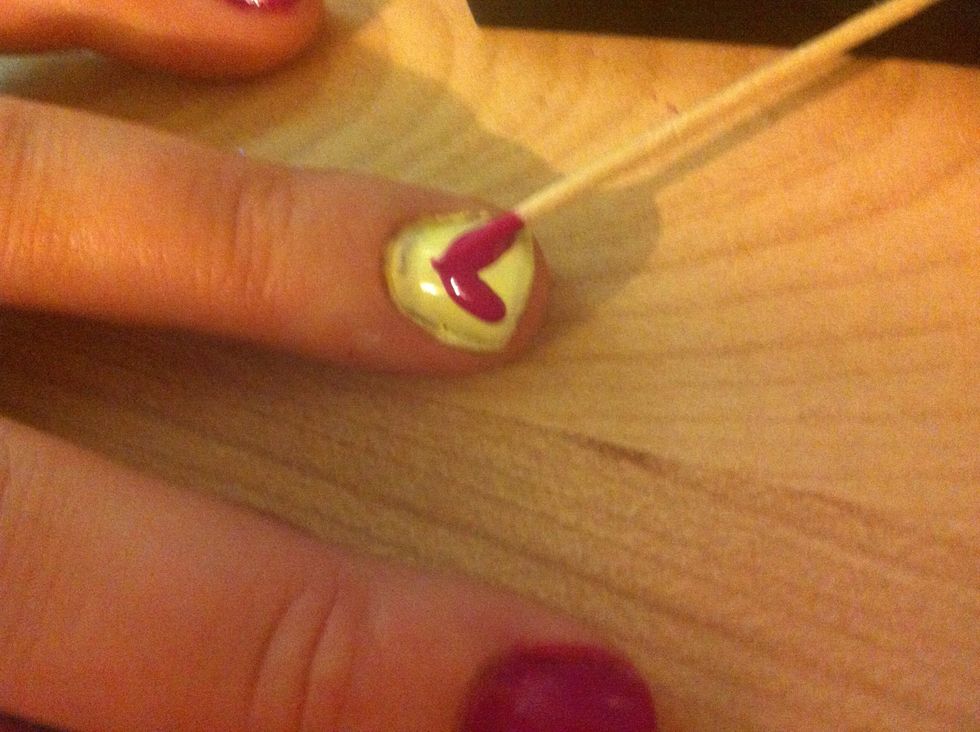 Repeat for the other side of the heart
Easy peasy!