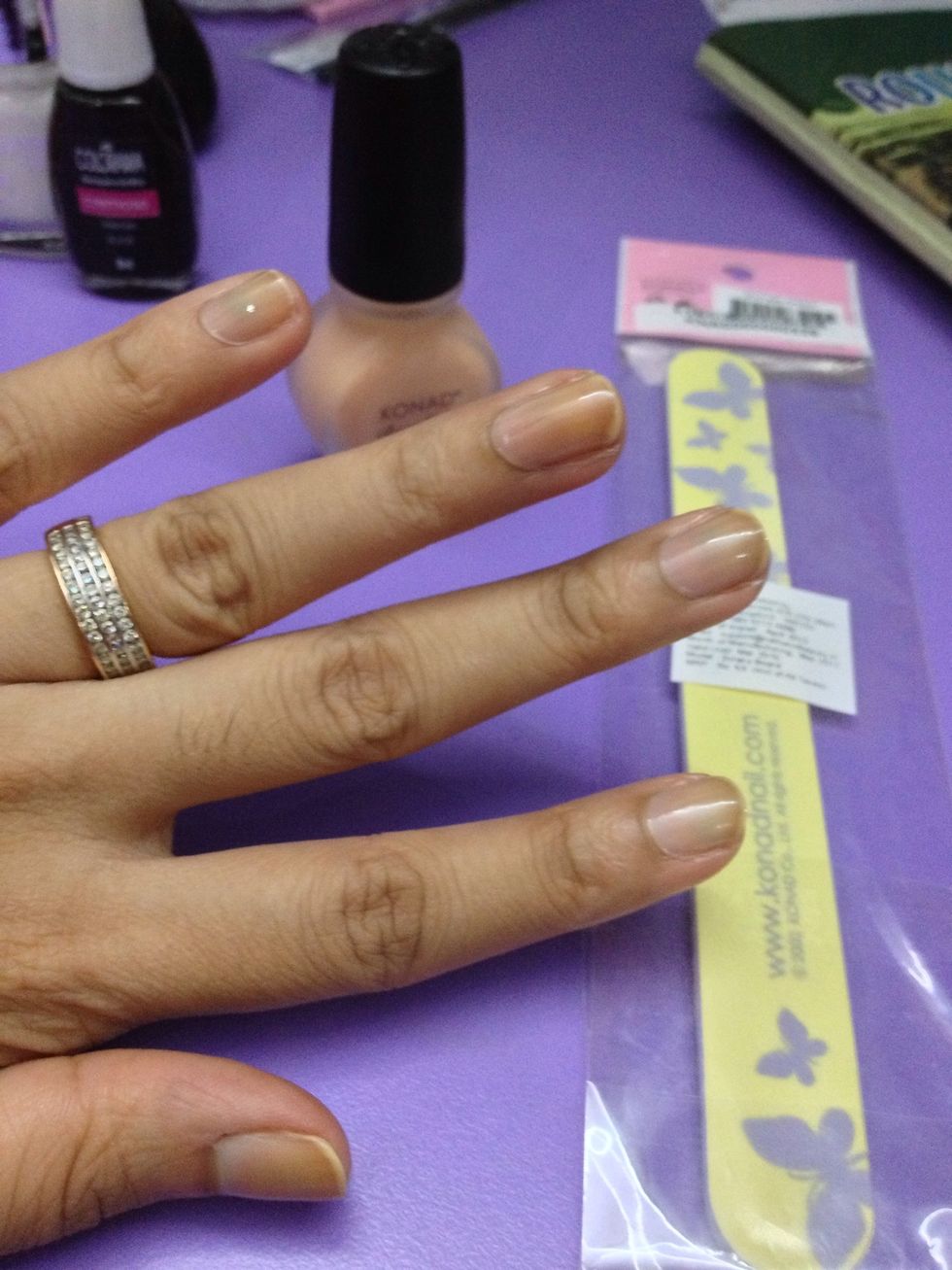 File nails and put base coat. My nails are stained blue from my previous polish cause I didn't put base coat.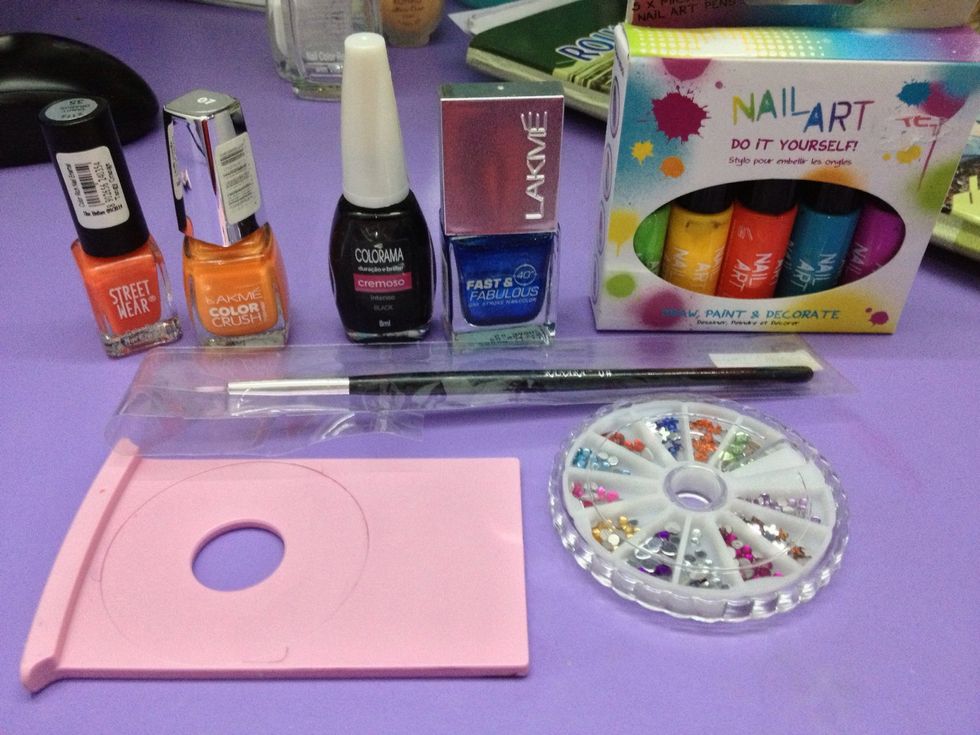 Gather all polishes. I forgot to add white polish and clear polish and I didn't end up using Rhine stone or the blue glitter polish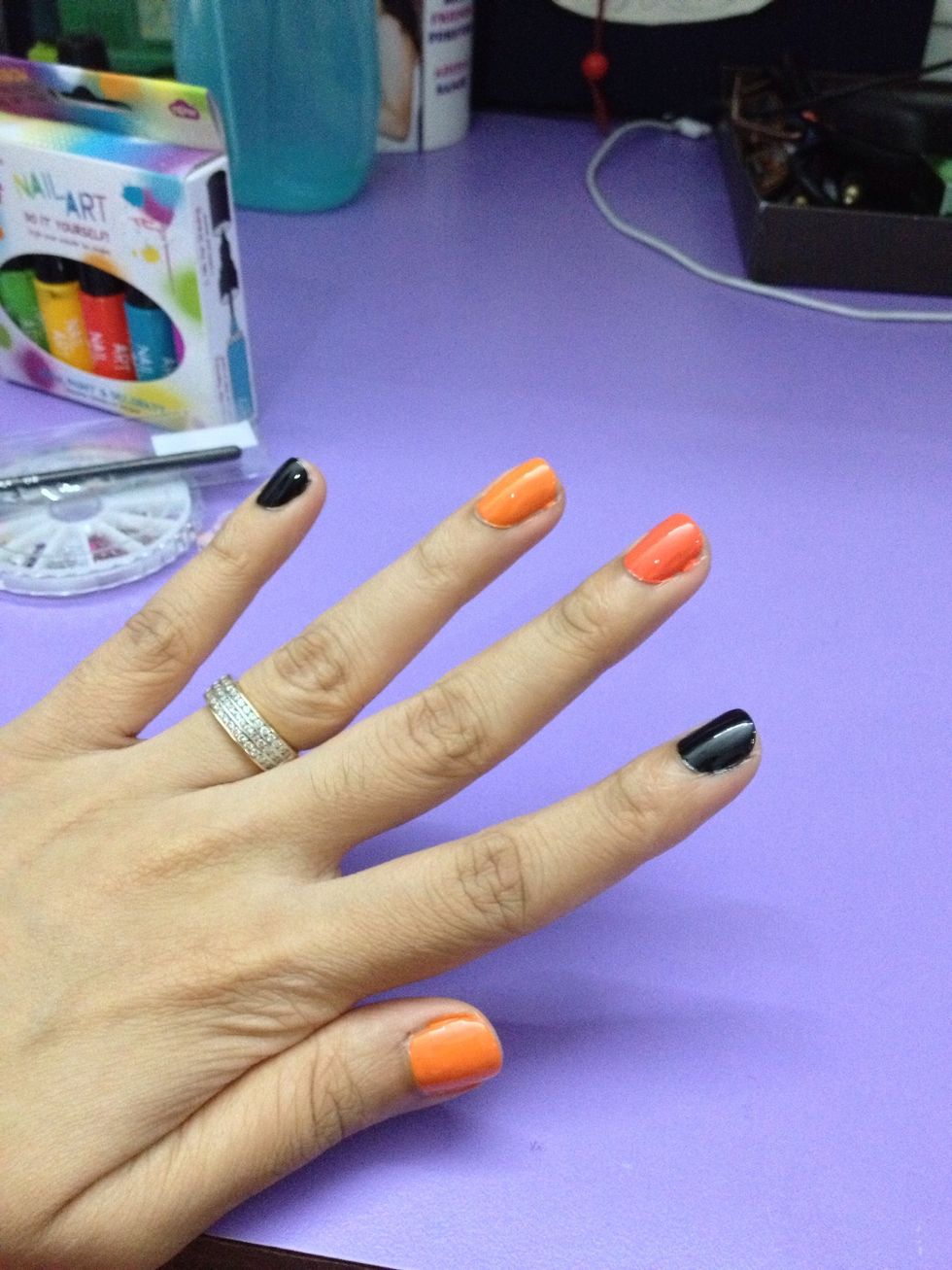 Apply two coats of polish on nails. Being a little clumsy is fine. We'll clean any extra polish on fingers later
For the spidey.. Draw a line a flat oval shape below and give it legs with the brush.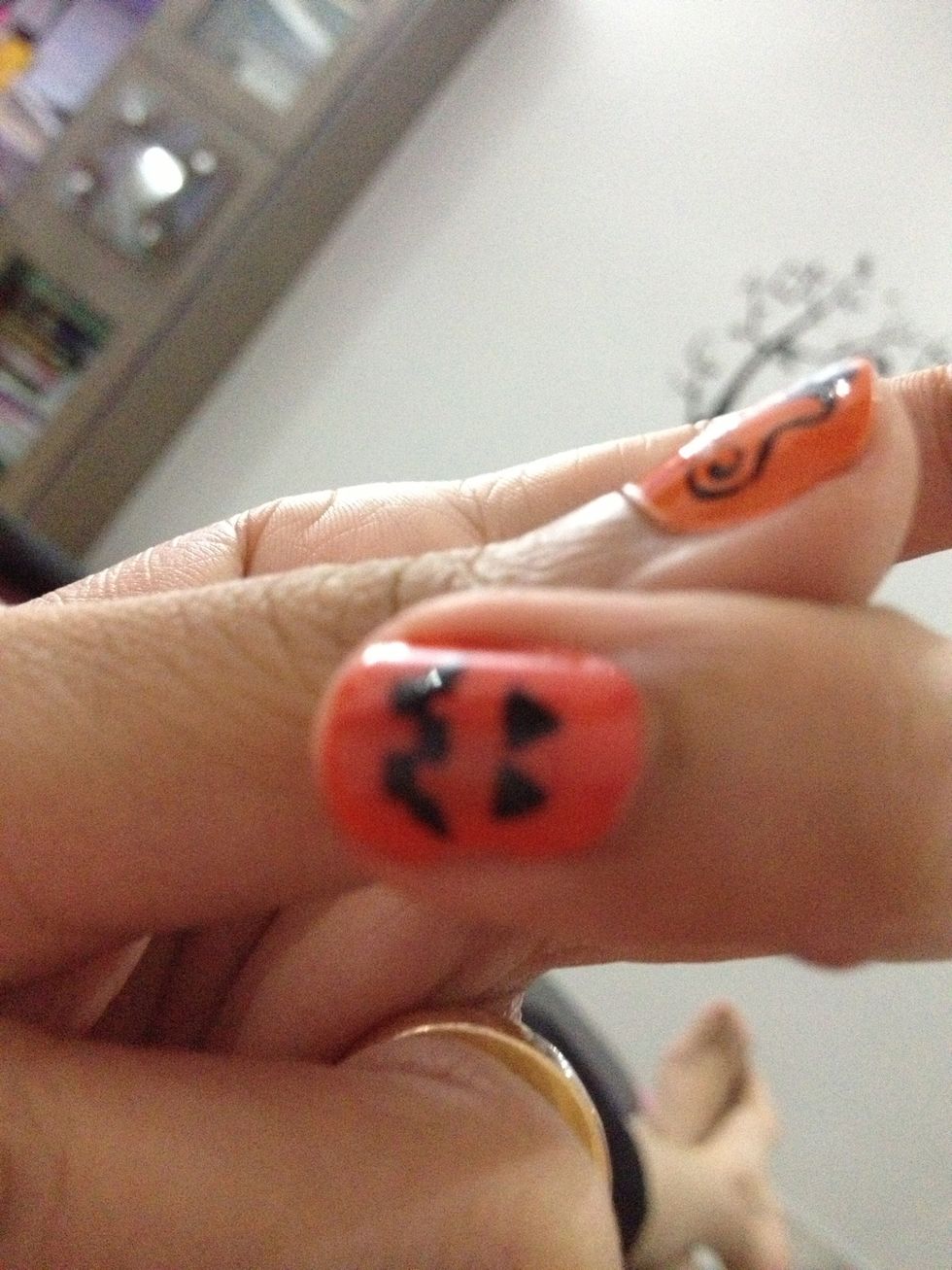 For the jack o lantern.. Using a brush and black nail paint, draw two triangles for eyes and the jagged teeth.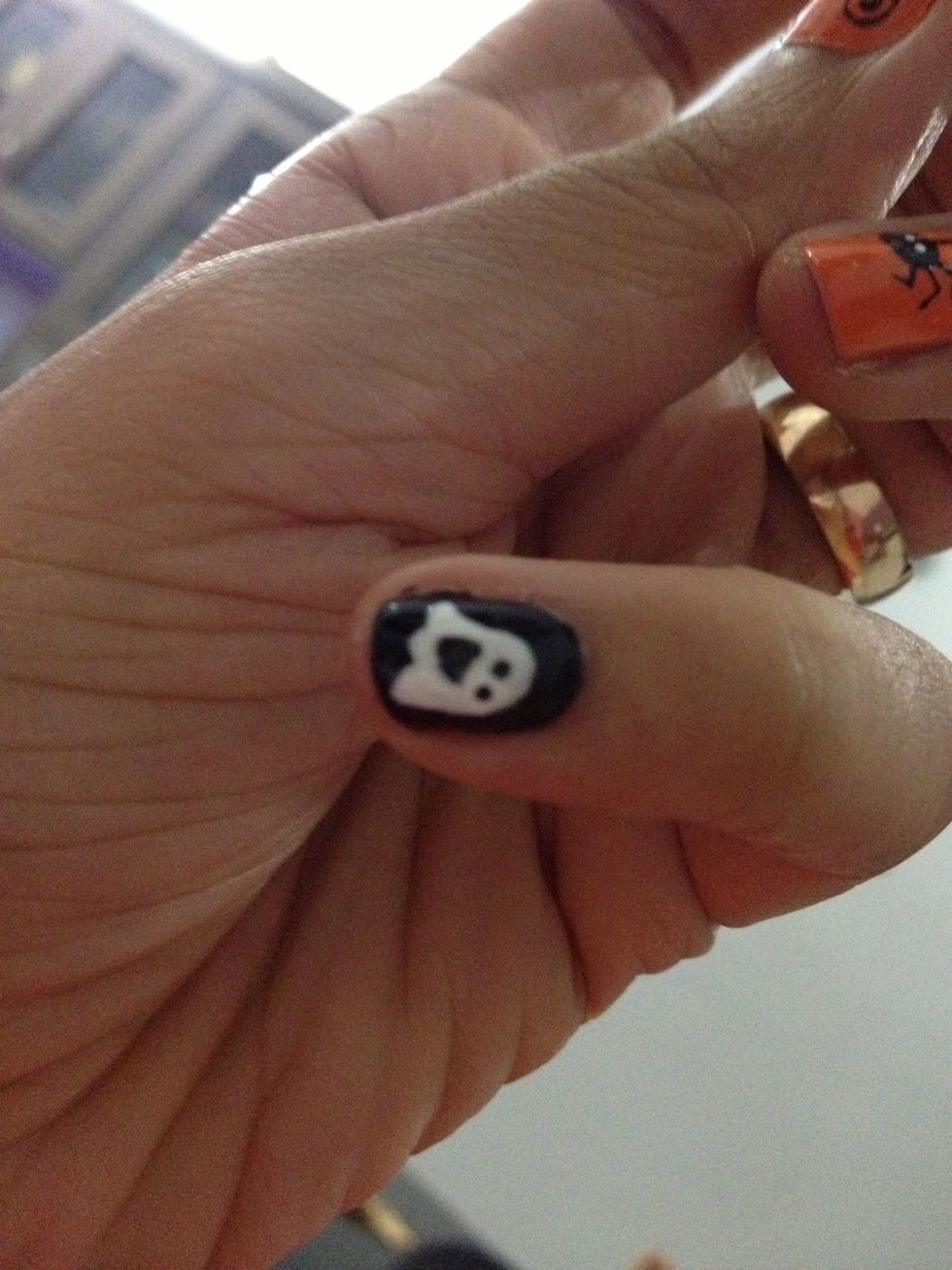 I love ghosts! So on the black nail using white polish draw a ghost like shape. Add mouth and eyes with black paint on top once the white dries. 👻👻👻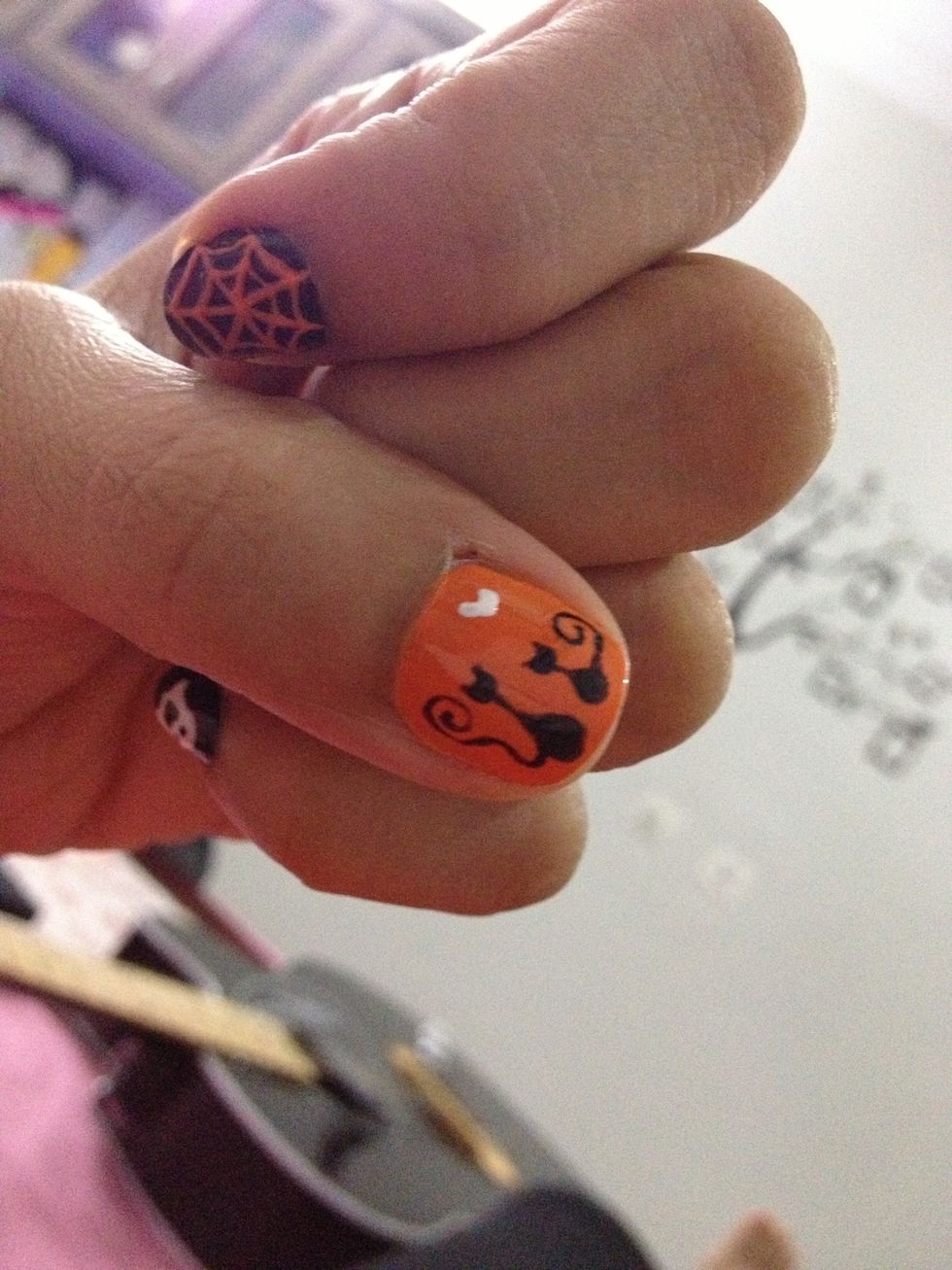 Cats and witches being symbolic to Halloween .. I drew two. Two tiny black ovals and two pears below them for their body. A twisty tail for each and a small white heart floating on top. I used a brush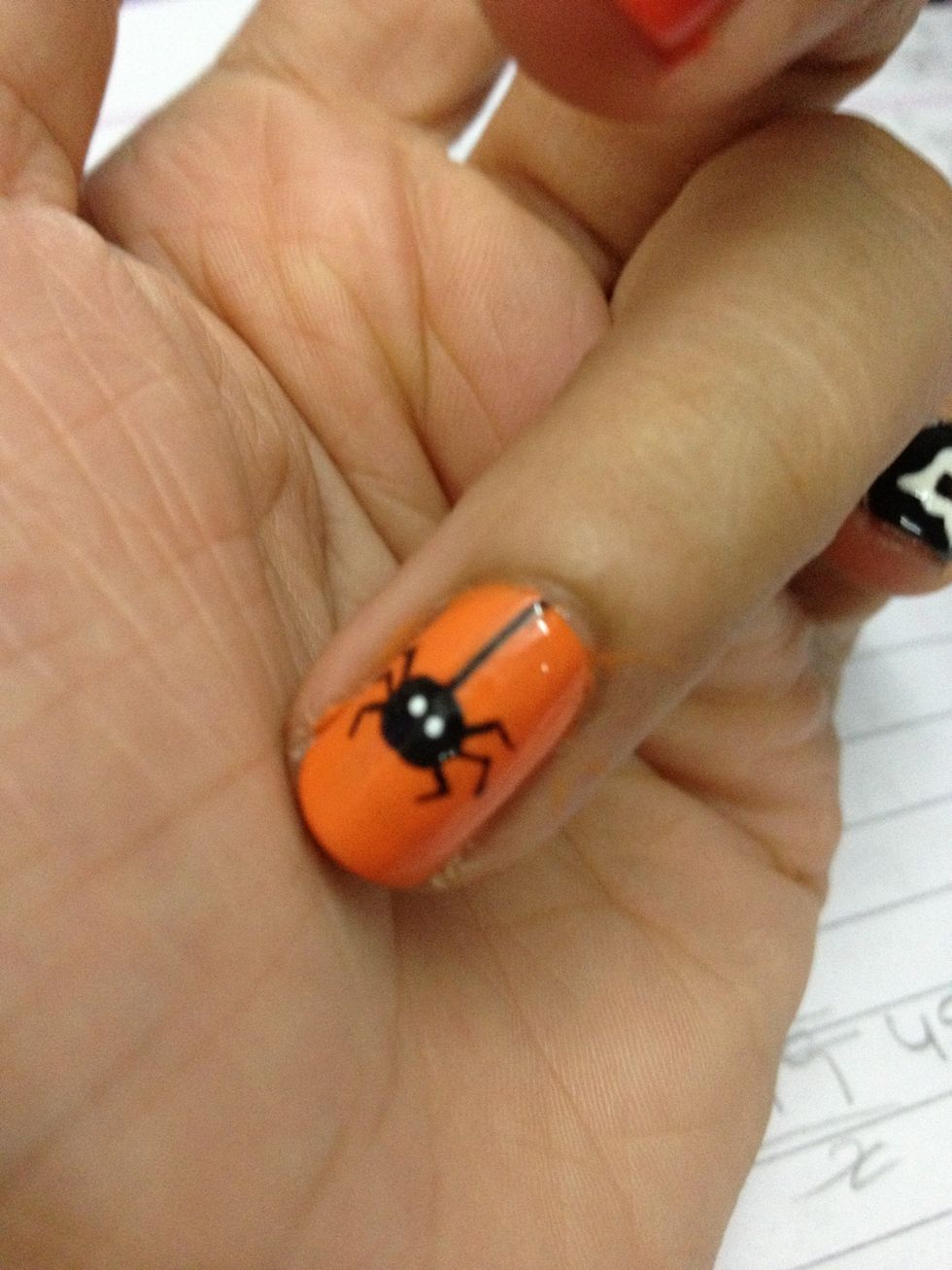 Oh the spidey we forgot about.. Give it eyes to bring it to life! One of my fav..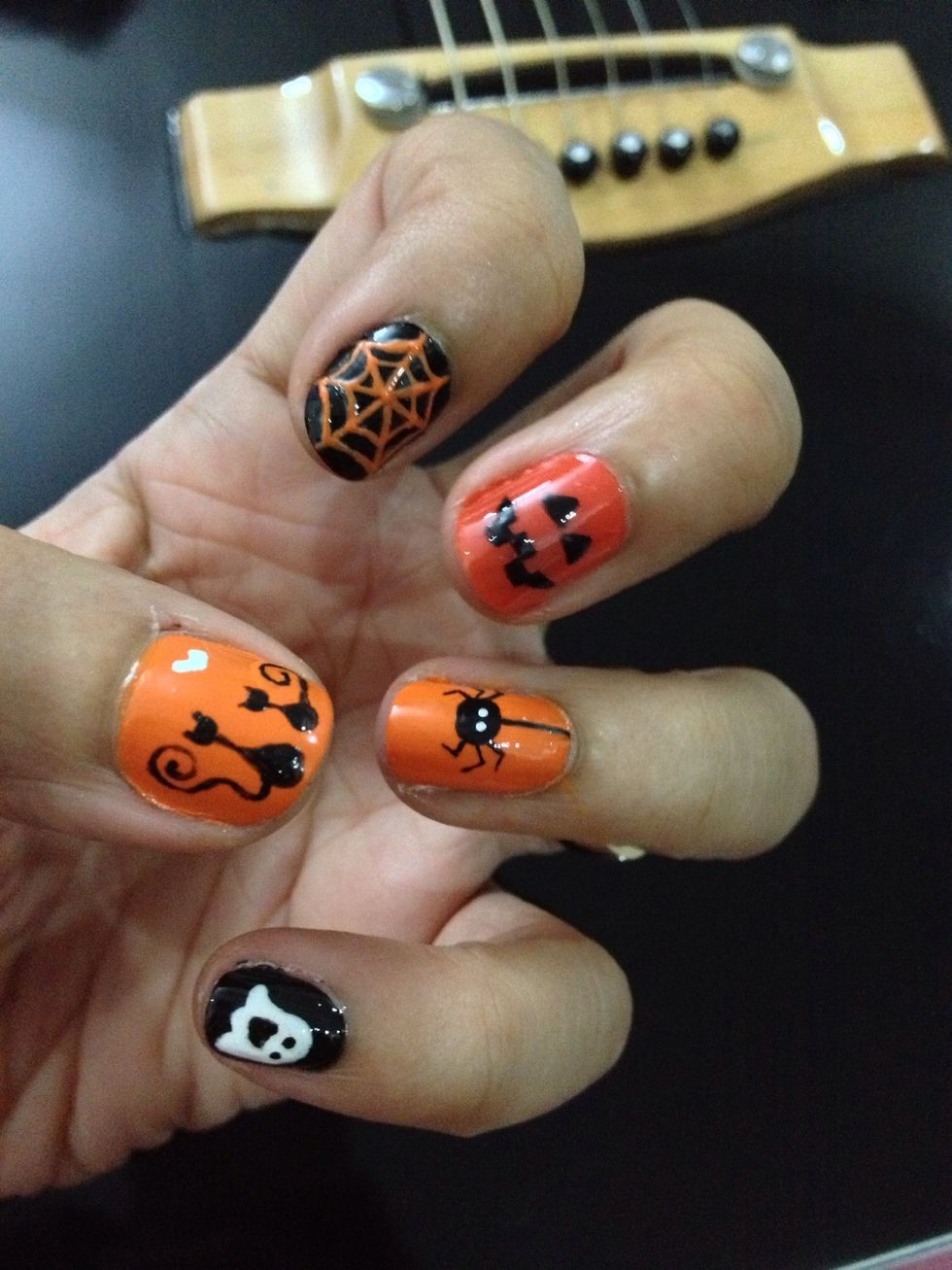 And this is what all five look like together! 🎃 Use cue tip and dip in remover to clean off the sides or the nails!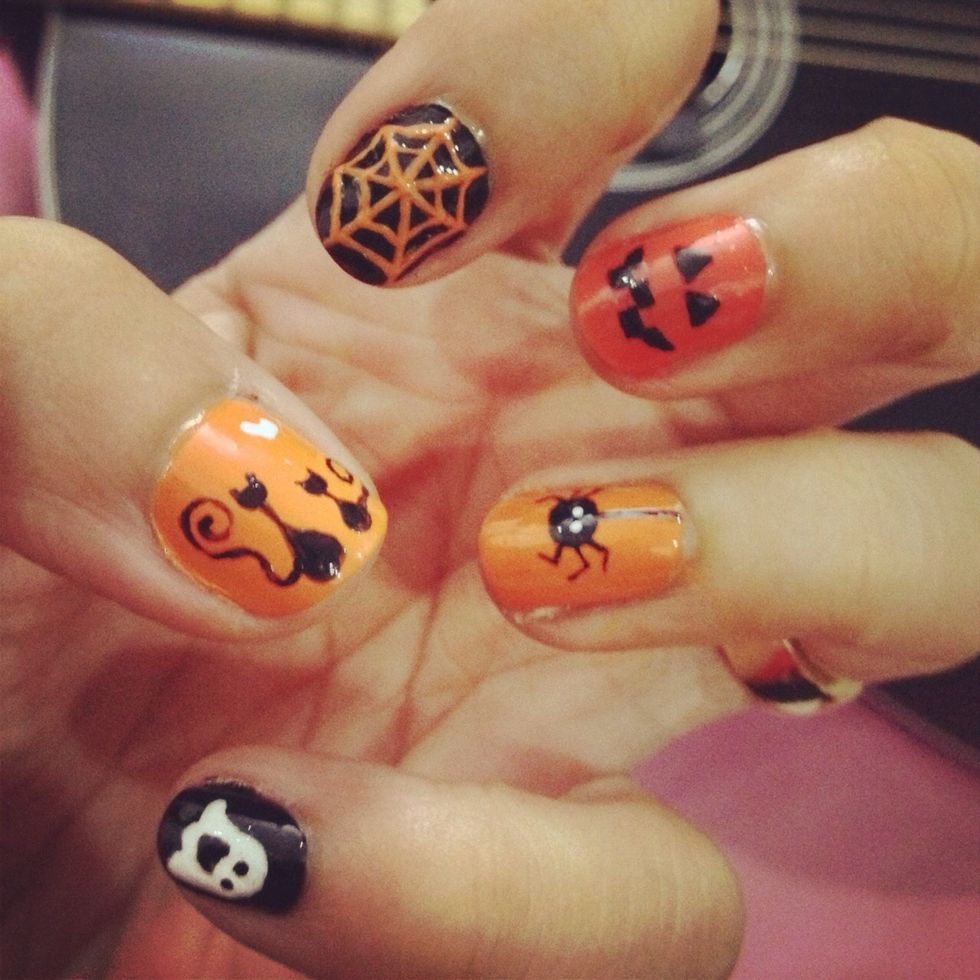 Add a top coat to seal in the design and give your nails a nice spooky shine! Variations to the these designs can be tried! Or a single design can be replicated on all nails in case u like uniformity
Let me know which nail u like best and any other suggestions. Also let me know what you're thinking of putting on ur nails this Halloween!
Nail file
Nail art brush
Base coat polish
Black nail polish
Orange nail polish
White nail polish
Acetone and cue tips
Top coat polish
Aditi Murarka
Love to bake, do desserts, nail art, DIY things, play the guitar, art n craft, and travel!