Complete your face makeup!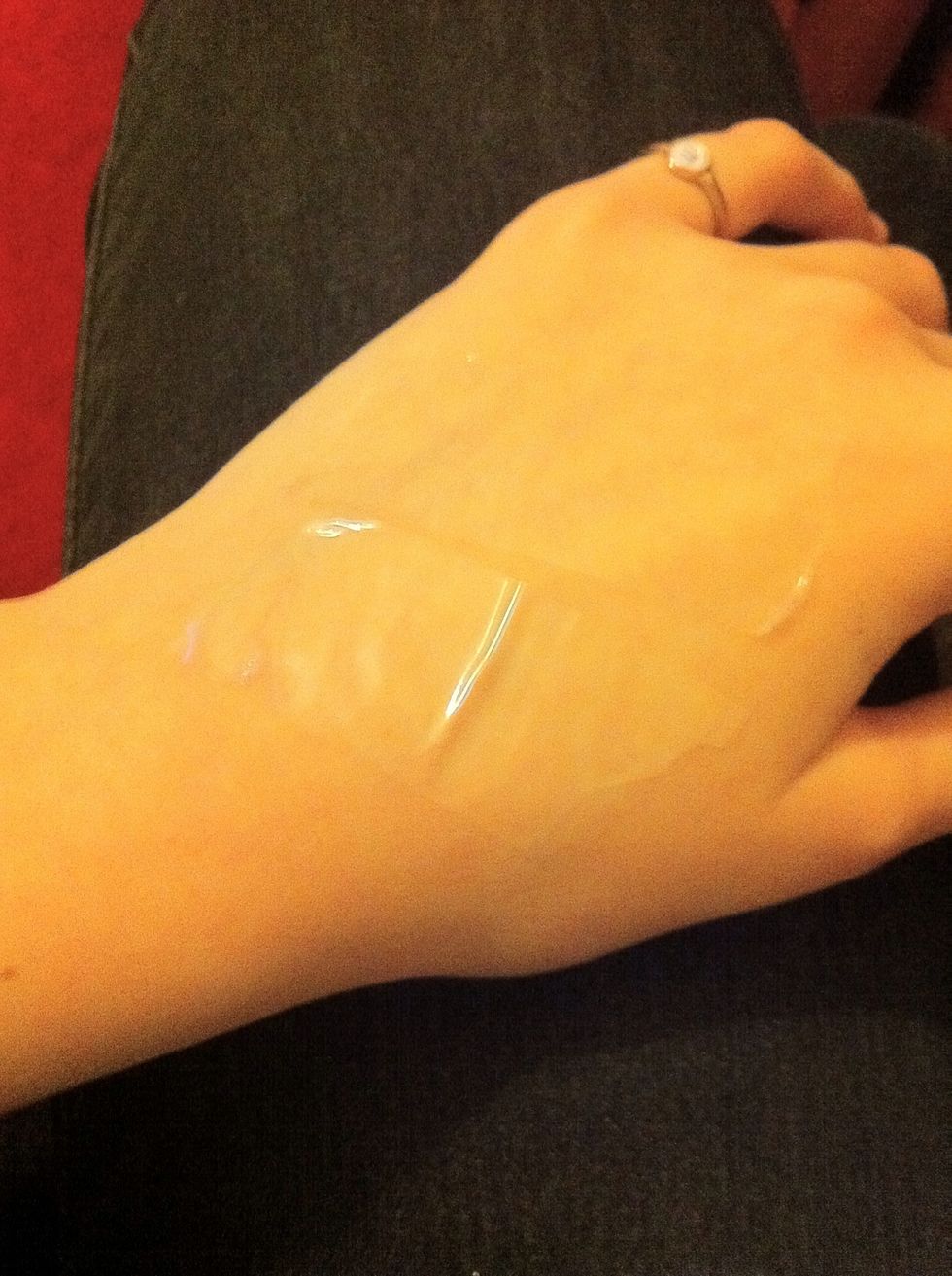 Apply sticky tape to the back of your hand. This is to lose some of the stickiness to insure the tape doesn't hurt or damage the delicate eye area.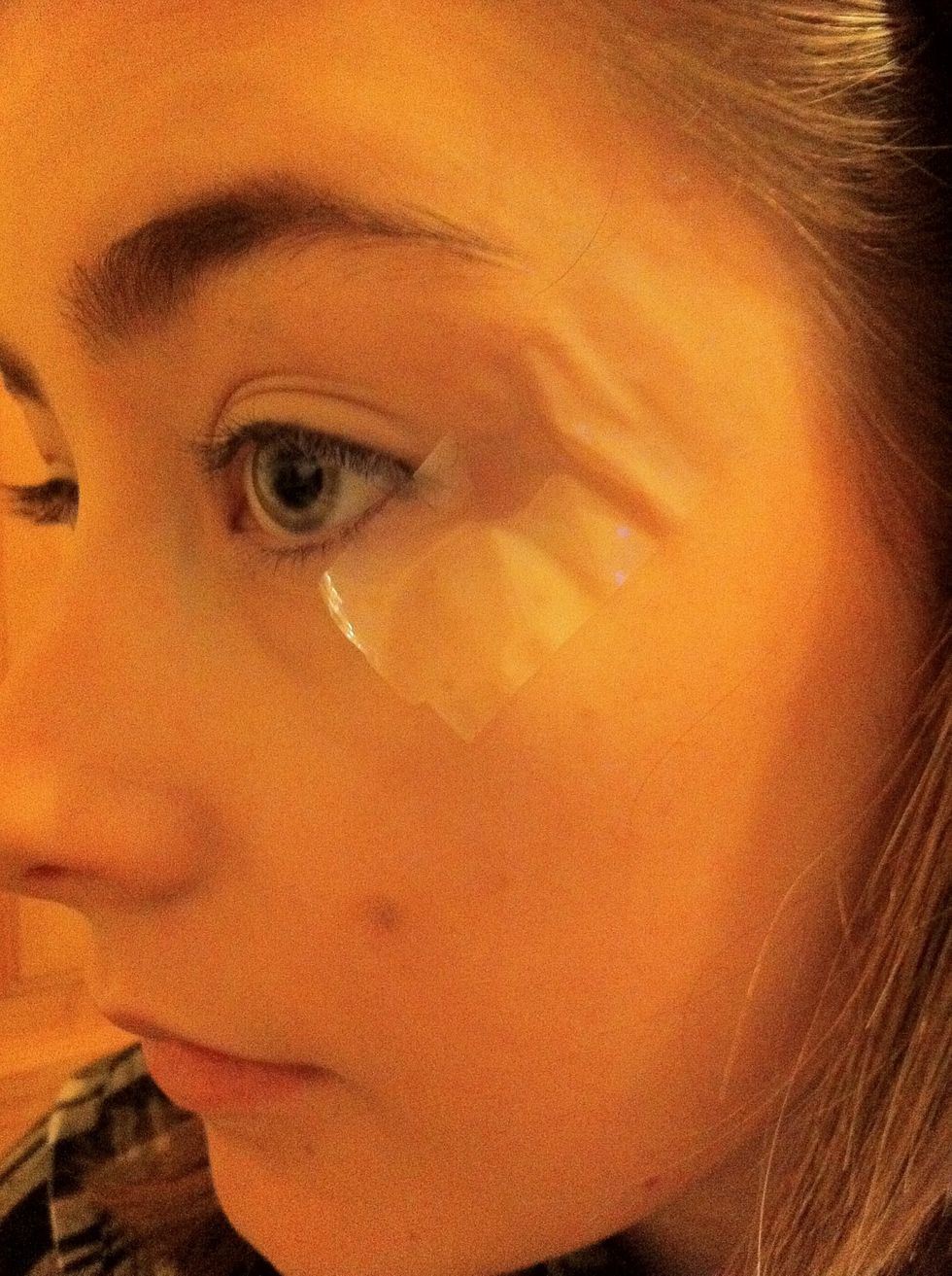 Apply the tape to the outer area of your eye, try not to tape any eyelashes!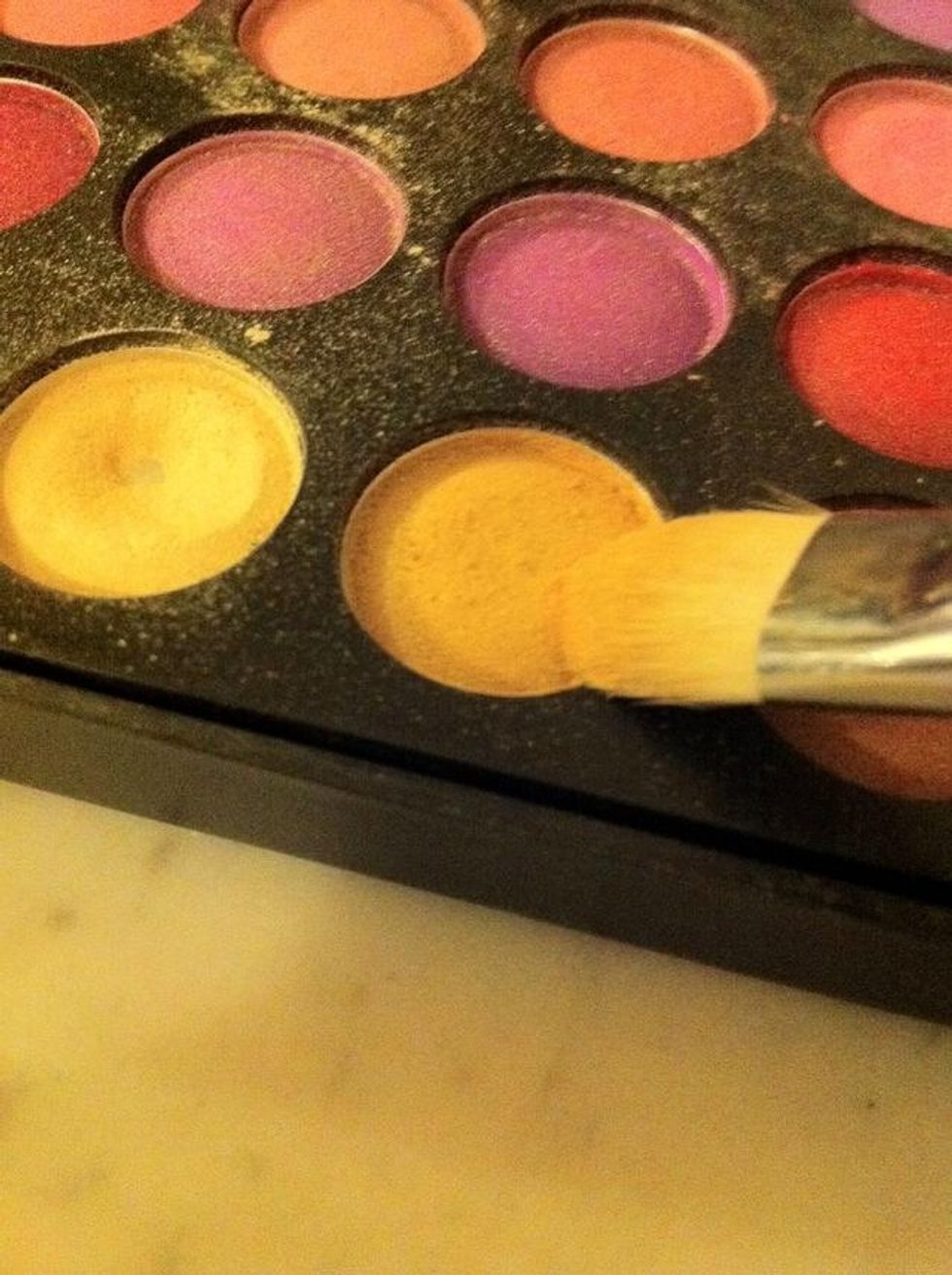 Taking a Dark Gold Eyeshadow...
Apply across the lid.
Taking a Black Eyeshadow...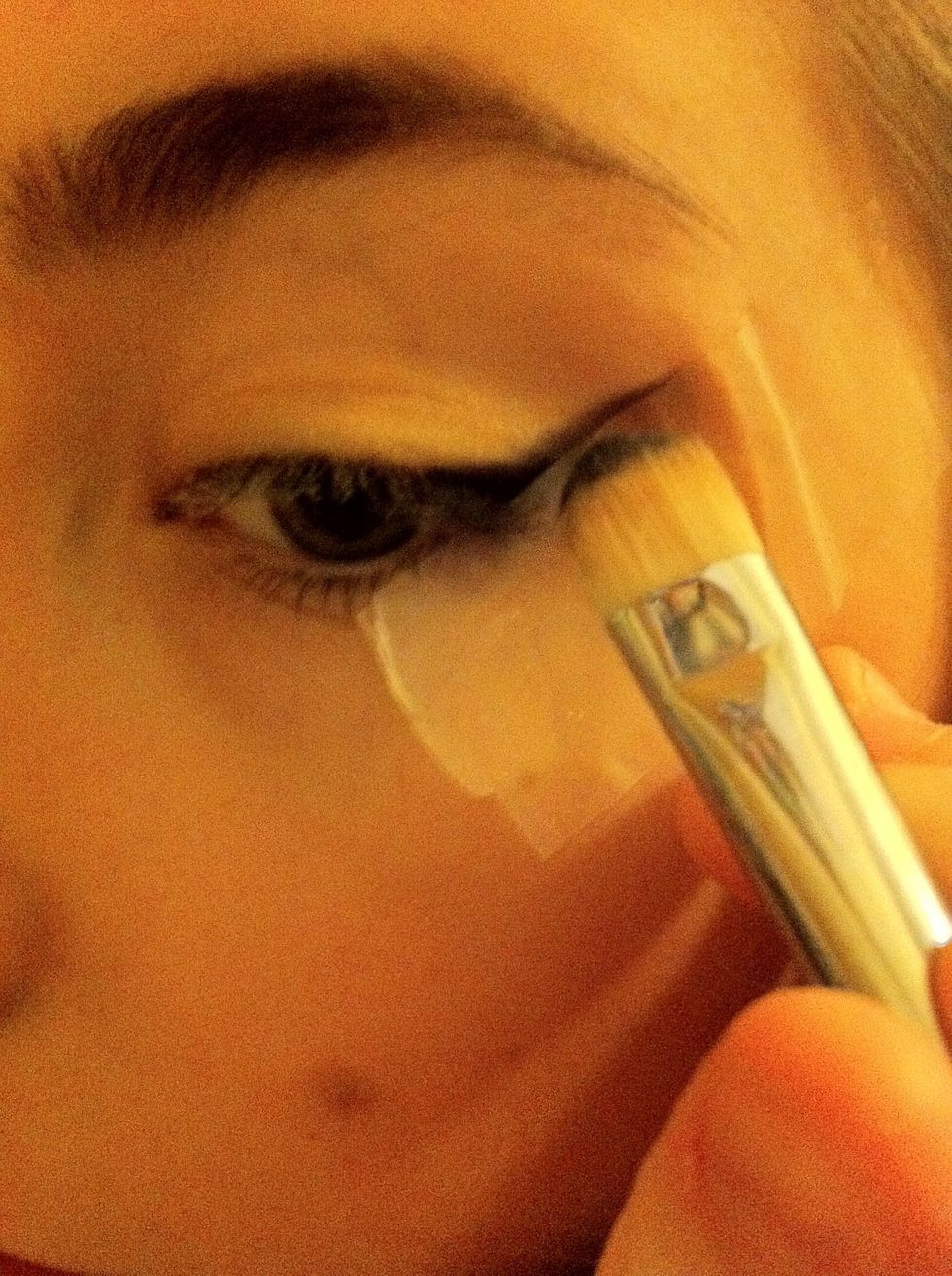 Draw a line like so...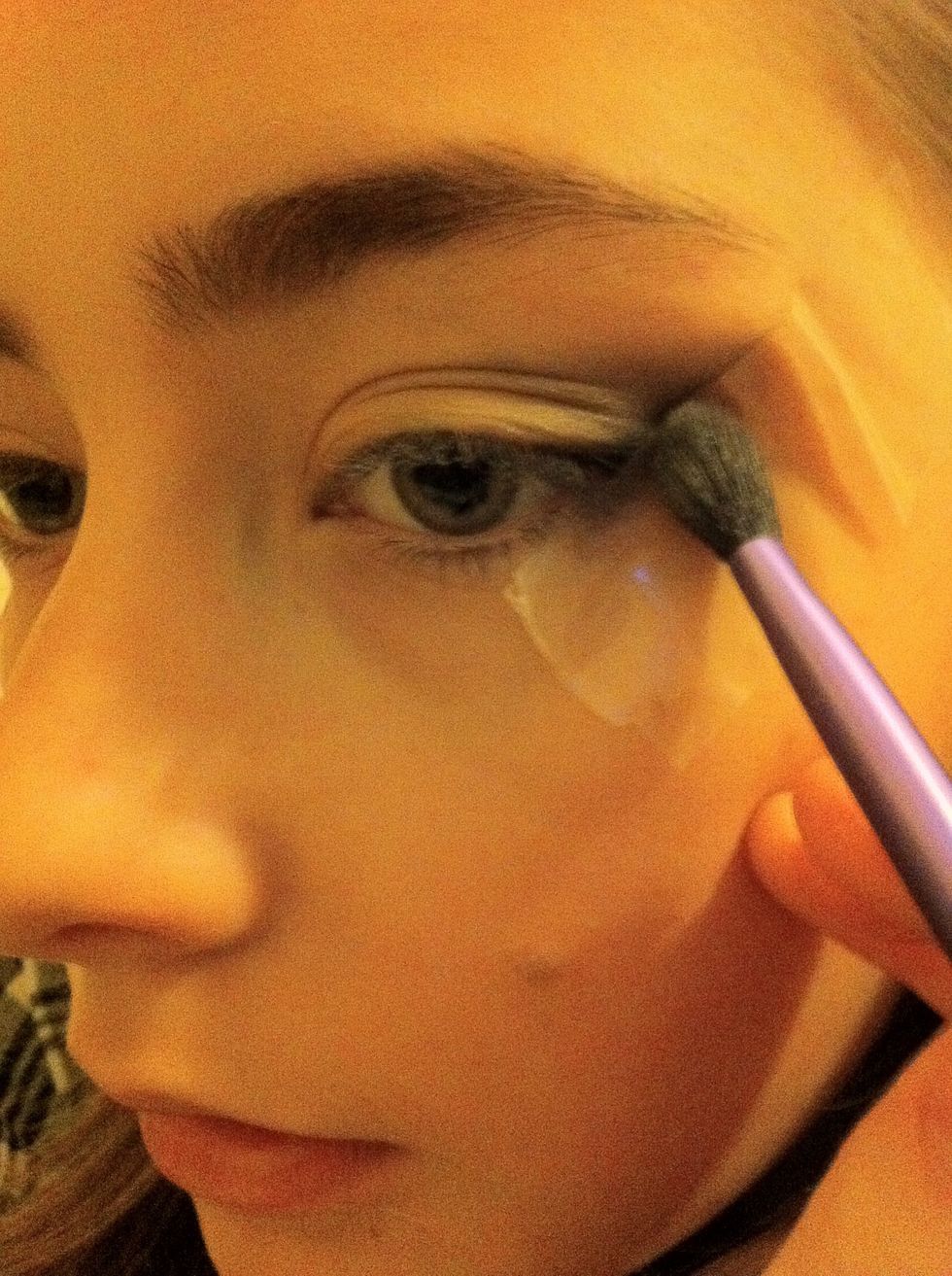 Then taking a fluffy brush, blend this in and up. Darken as much as you'd like.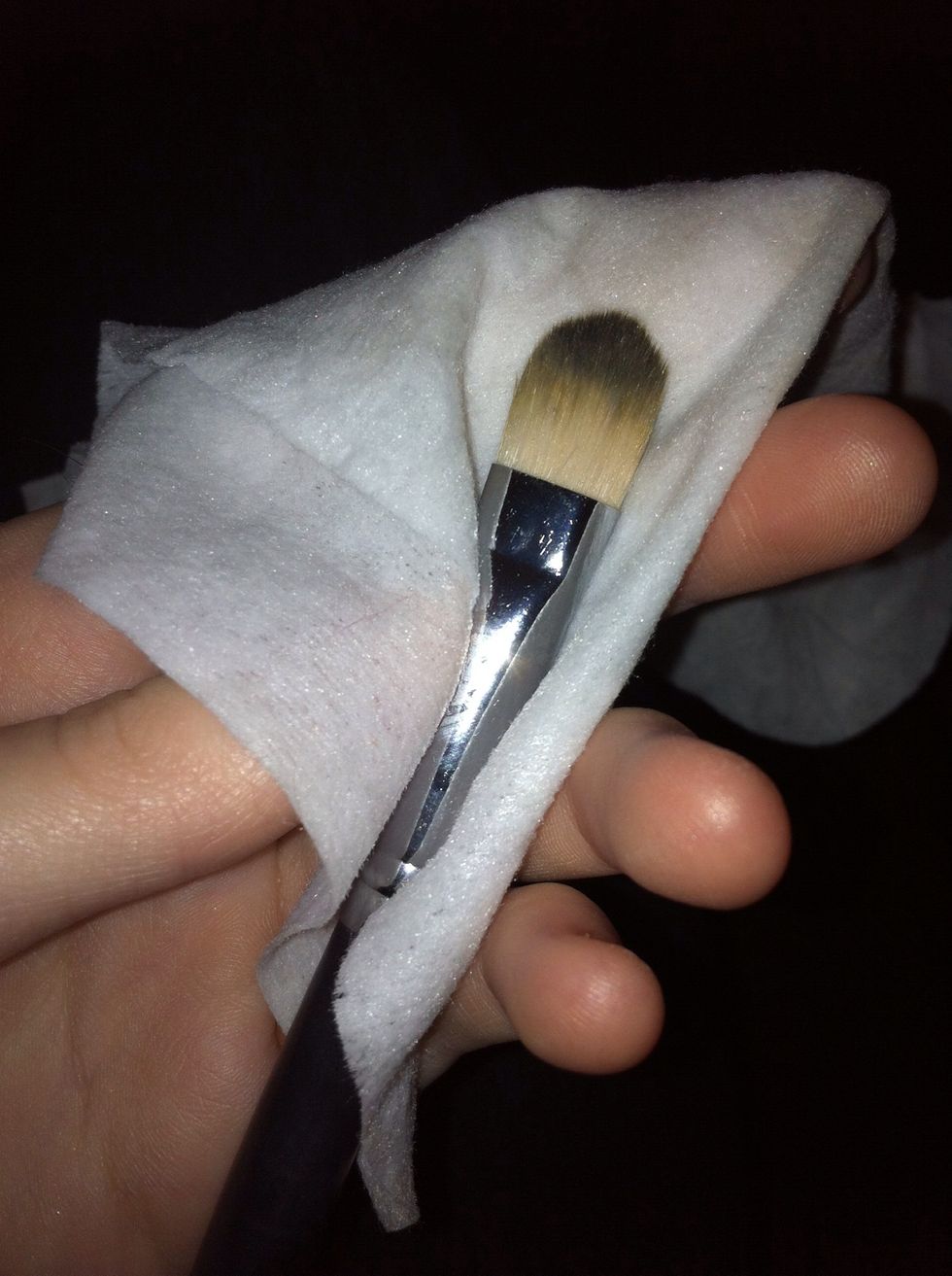 Dampen a flat eyeshadow brush...
This helps the gold pigment or glitter stick and decreases fall out.
Pat onto the lid.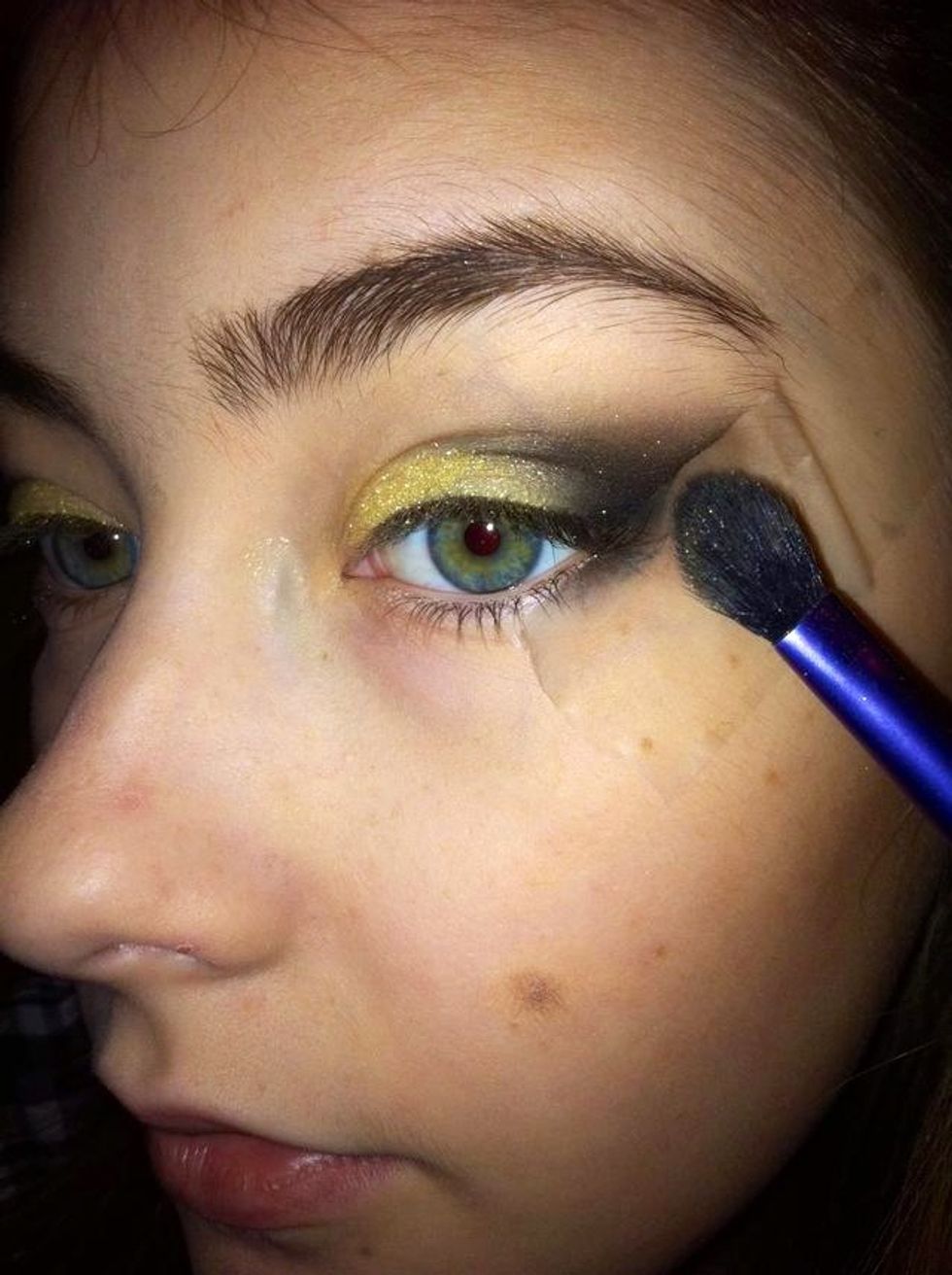 Blend a little more black in if needed.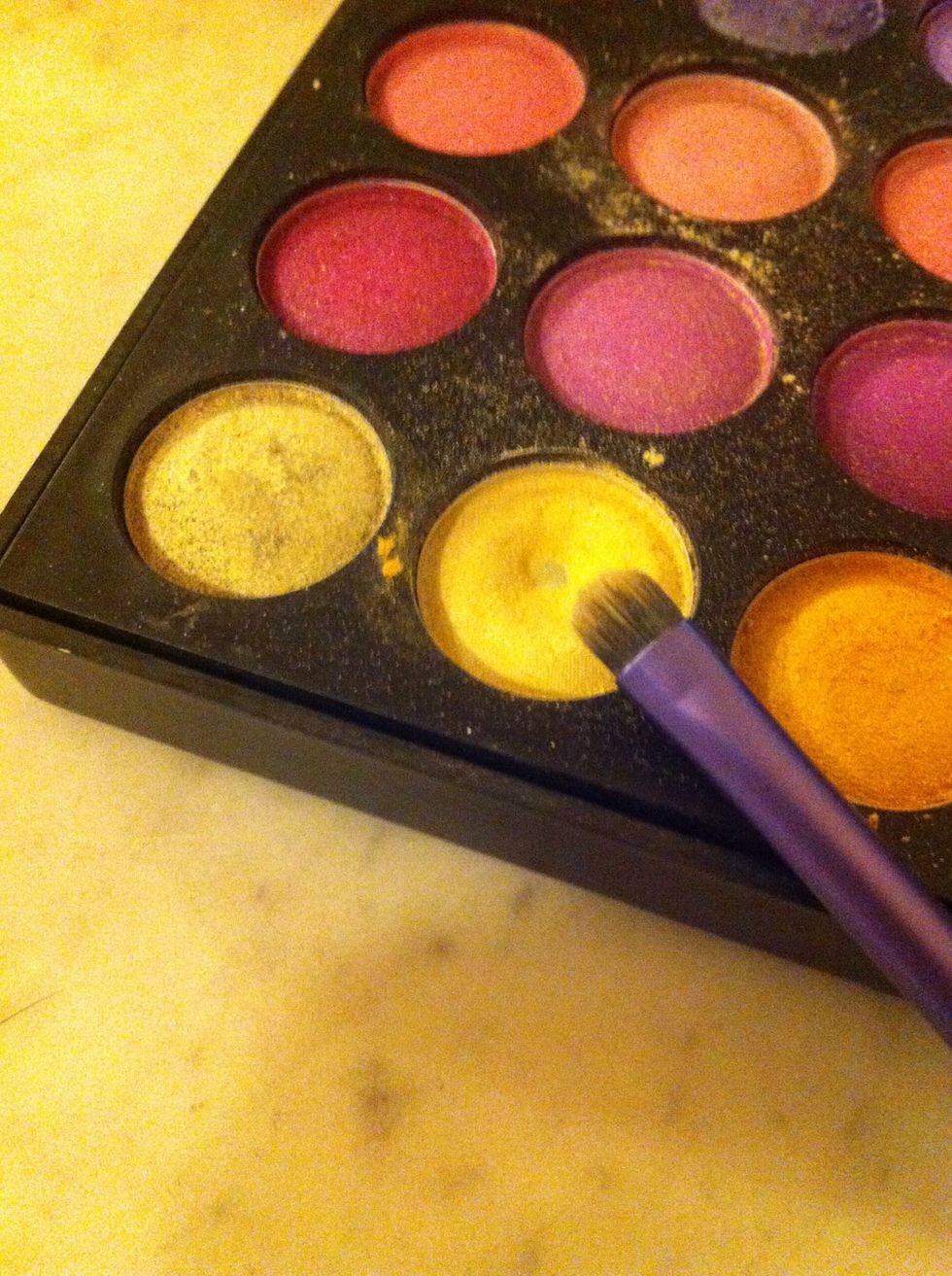 Now take a light gold eyeshadow in a small eye brush...
And apply to the inner corner of the eye as a highlight.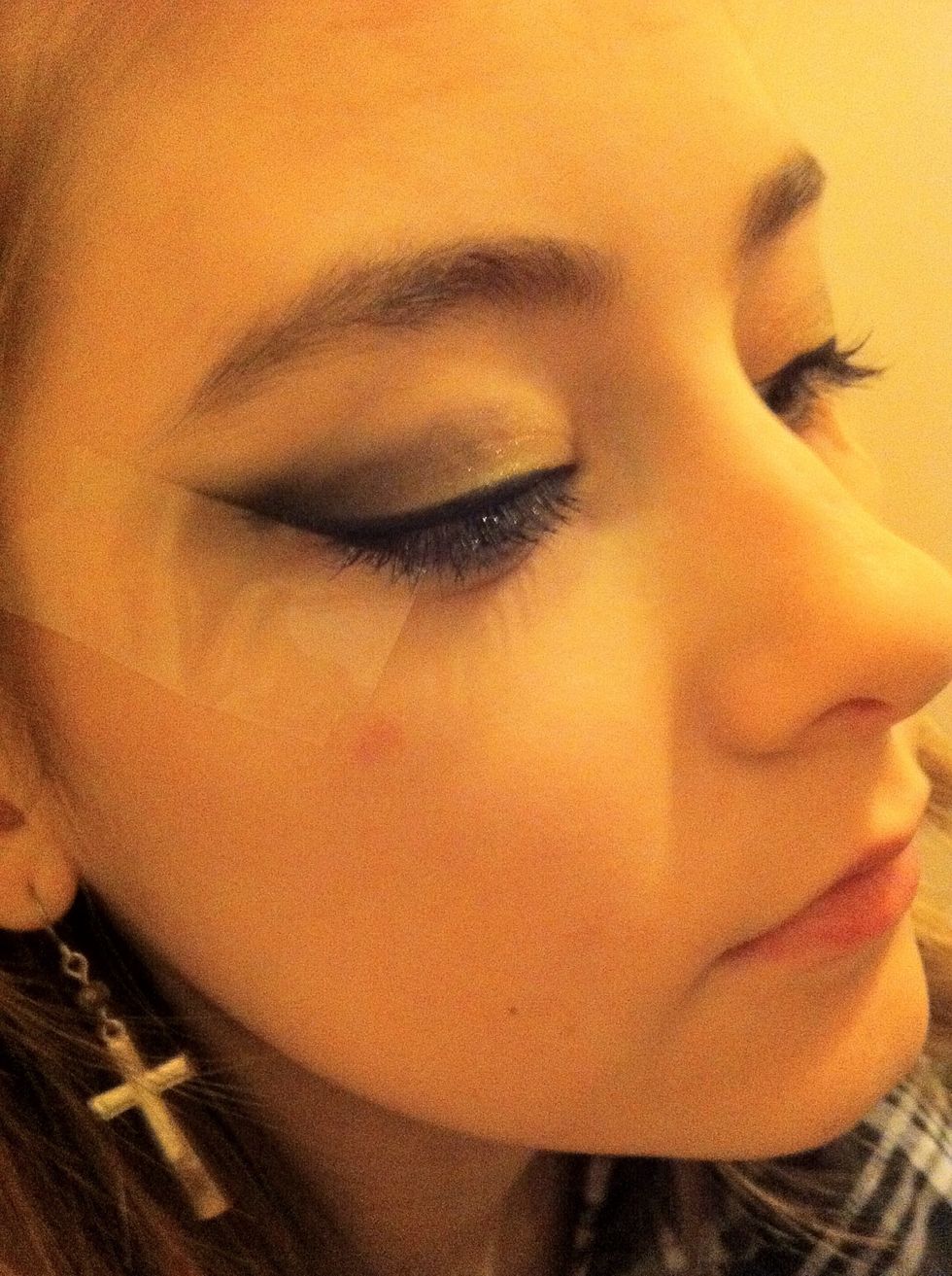 Line your lid with liquid or gel liner.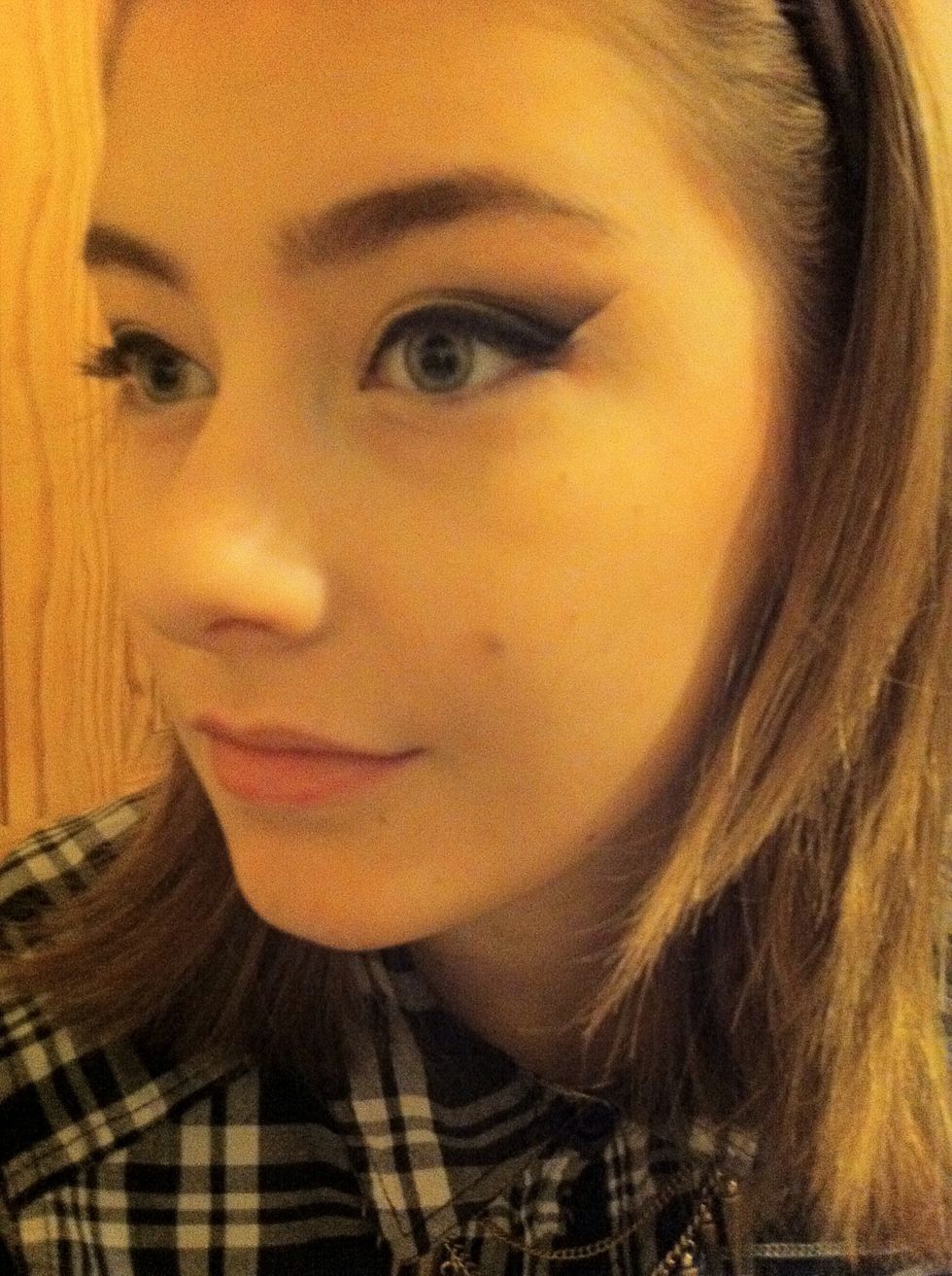 Remove the tape to reveal a clean line! It may take off some of your face makeup, simply touch this up carefully.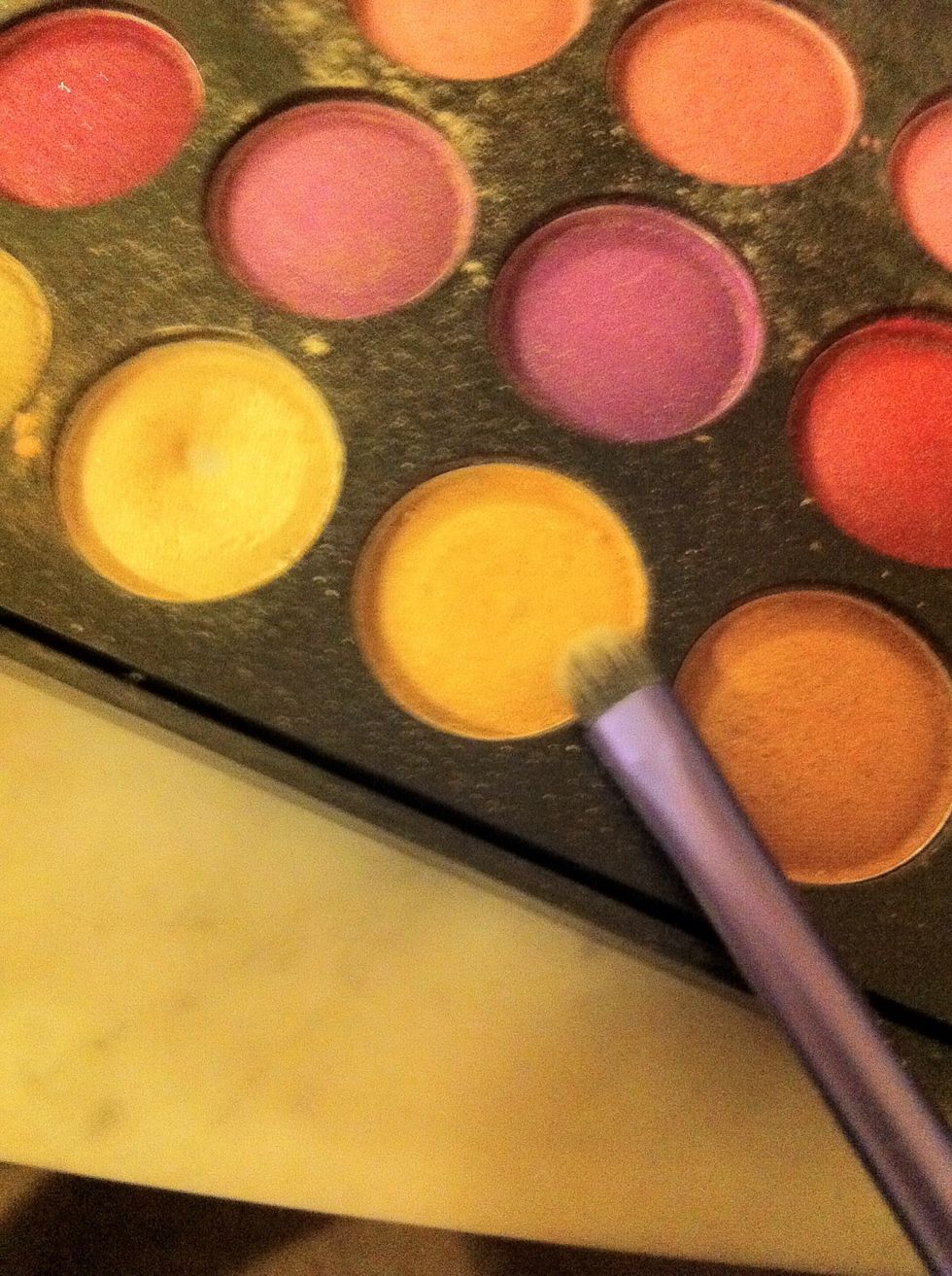 Take the base gold eyeshadow on small brush...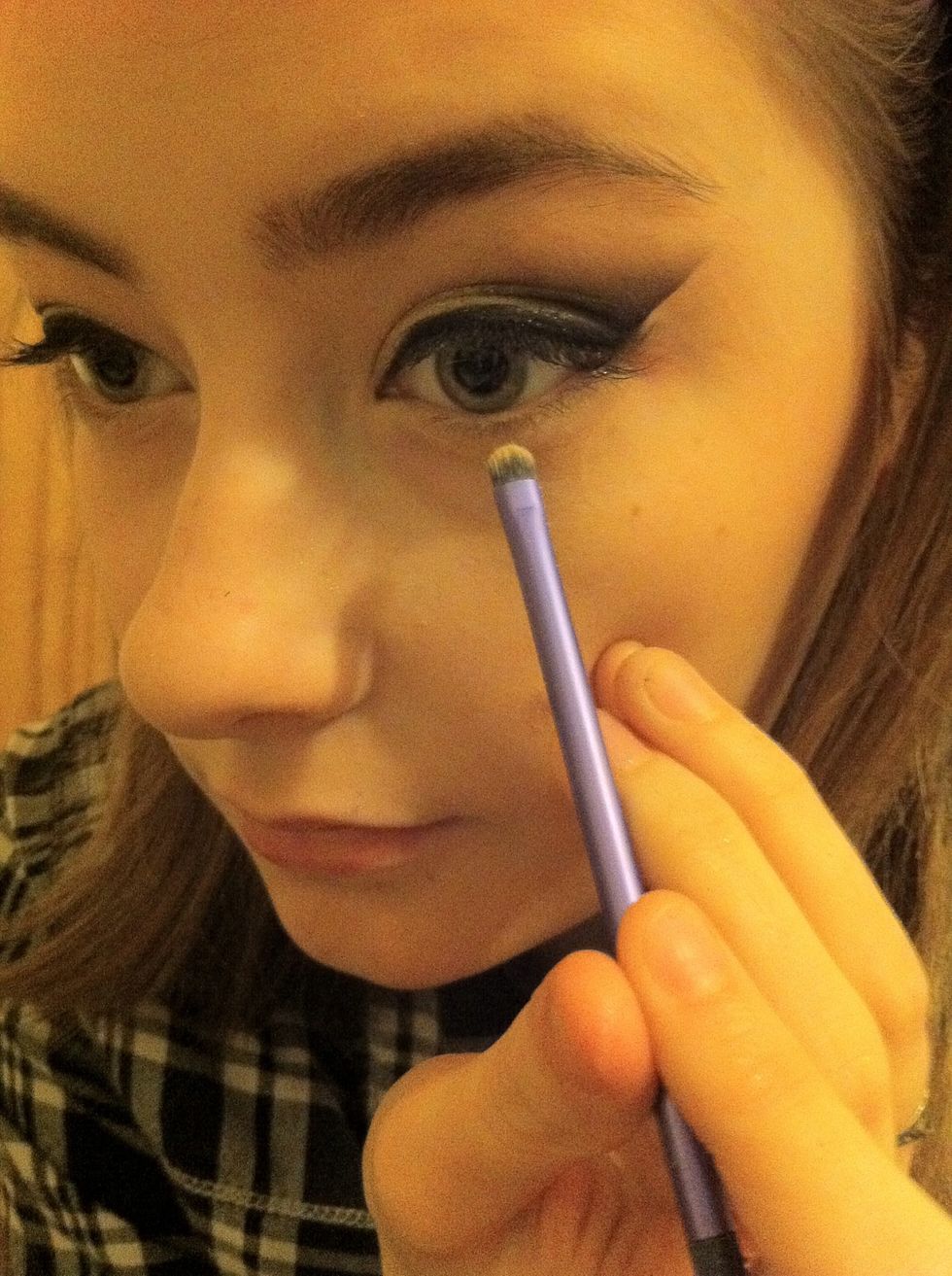 And apply to the lower lash line.
Now blend a little black eyeshadow along the outer lower lash line.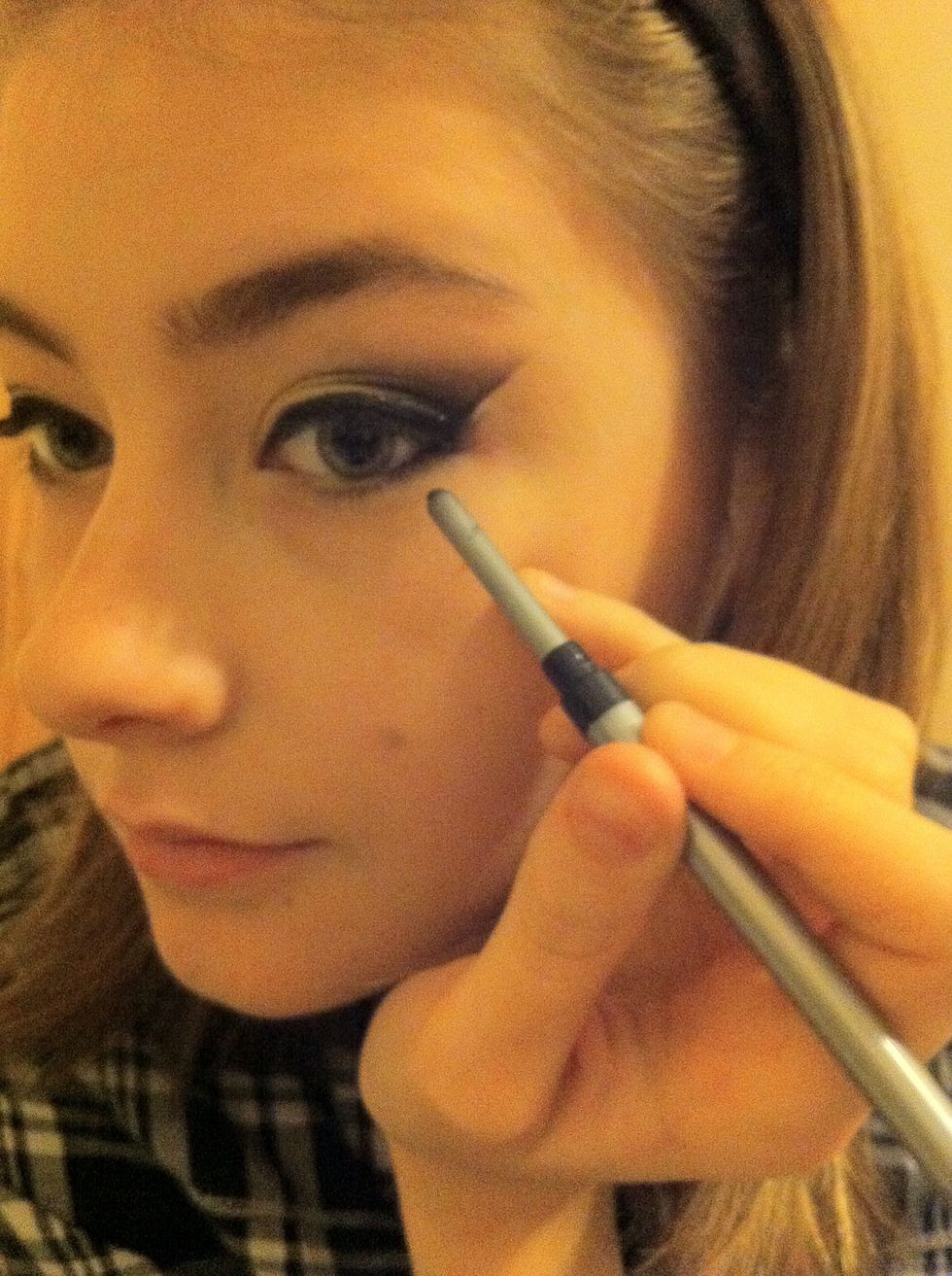 Apply a black kohl liner to the upper waterline and half way across the lower waterline.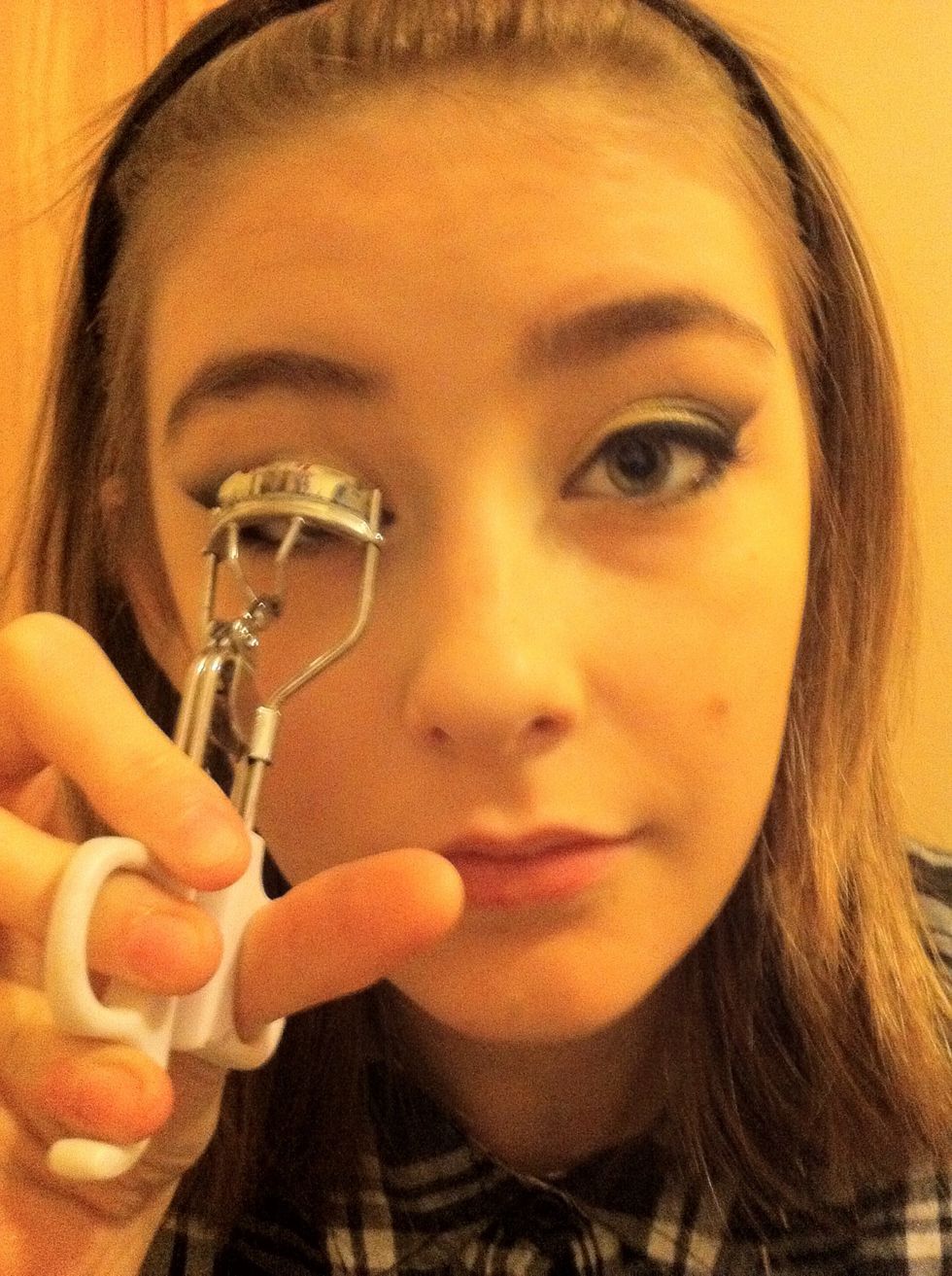 Curl your lashes!
Apply your favourite mascara!
And your done! I hope you enjoyed my guide! Remember to Comment, Like and Follow! Instagram: elisajps
1.0 Gold Pigment
1.0 Black Eyeshadow
1.0bnch Makeup Brushes
1.0 Role of Tape