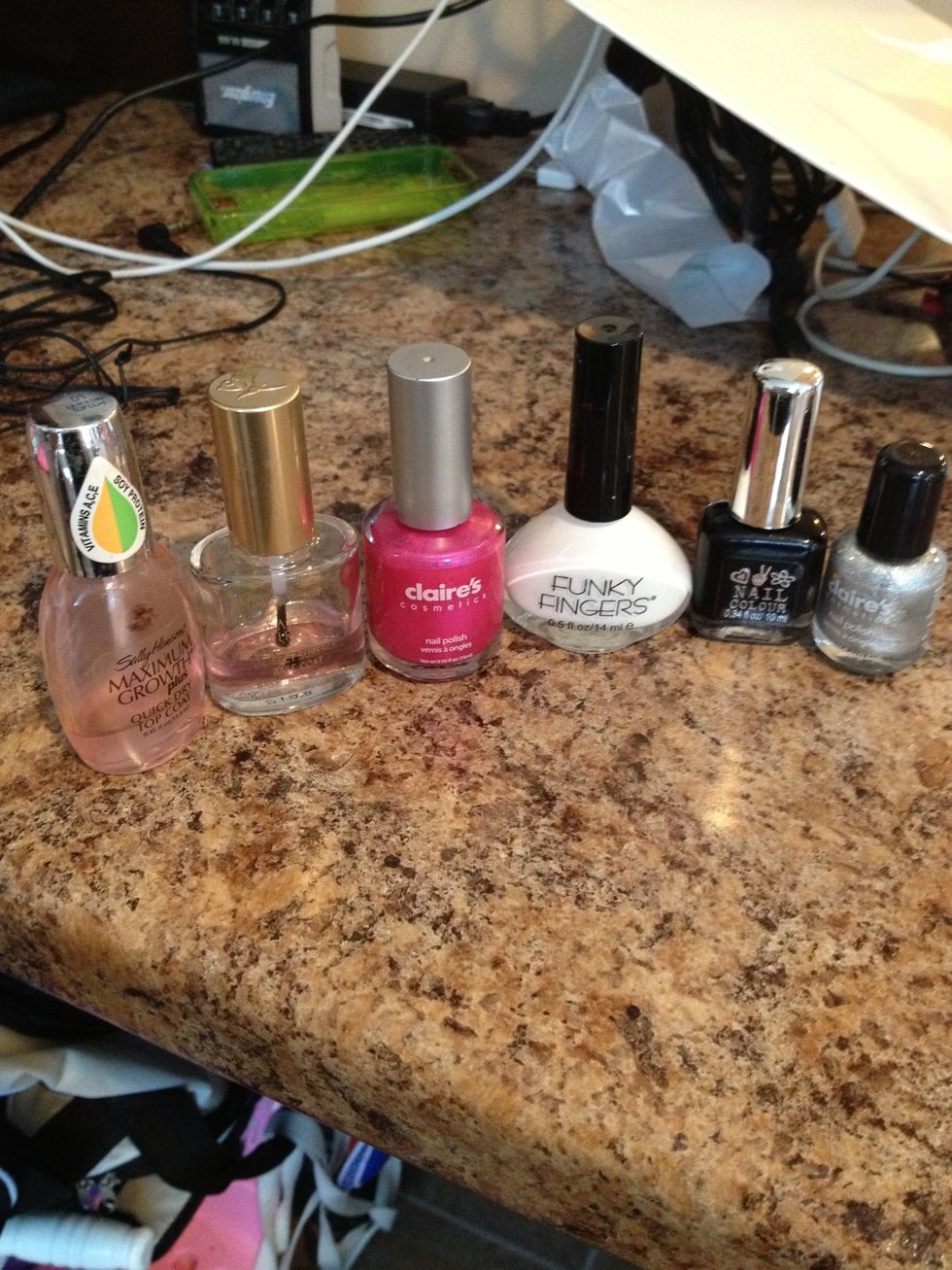 My supplies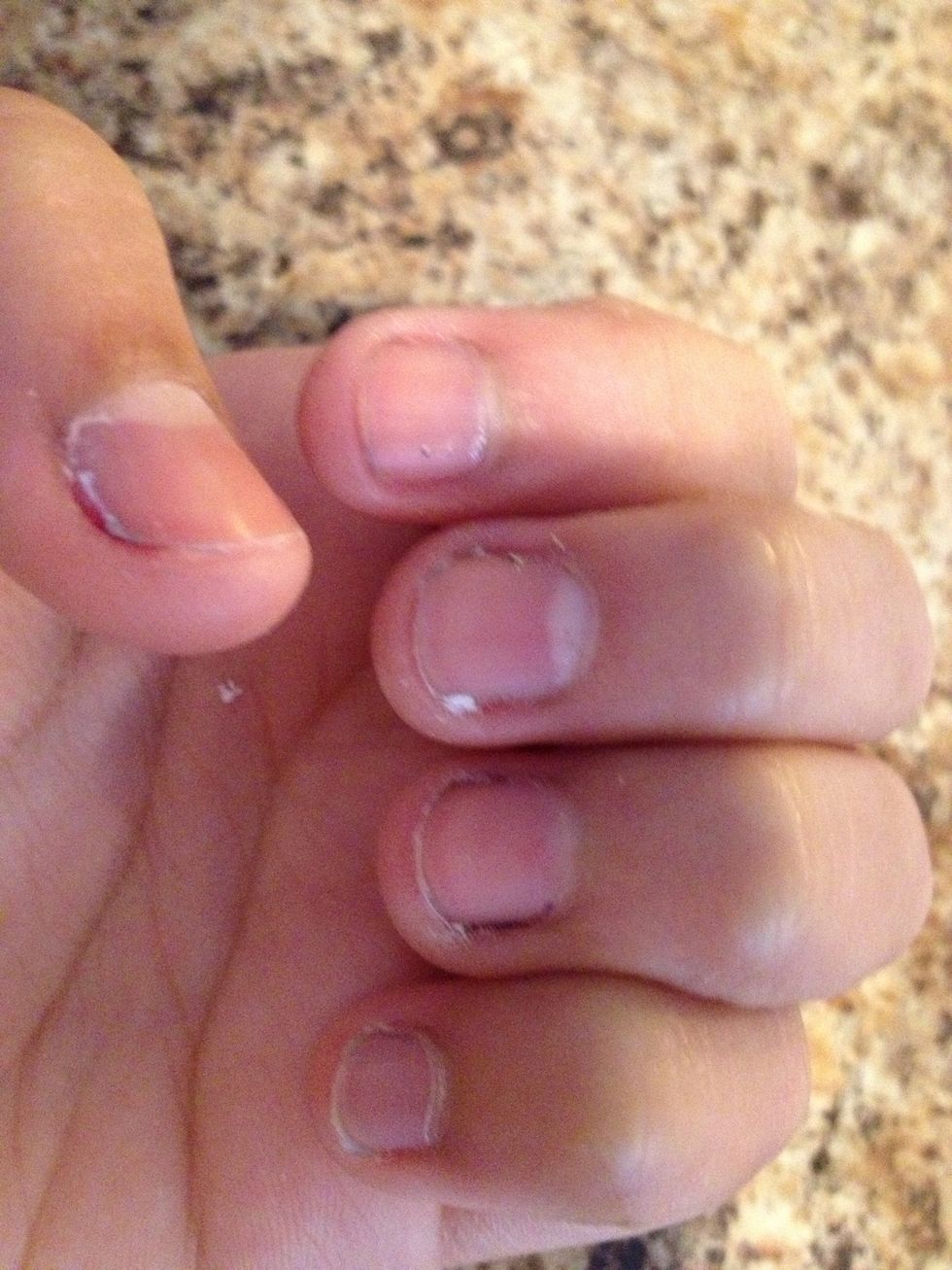 Start with plain nails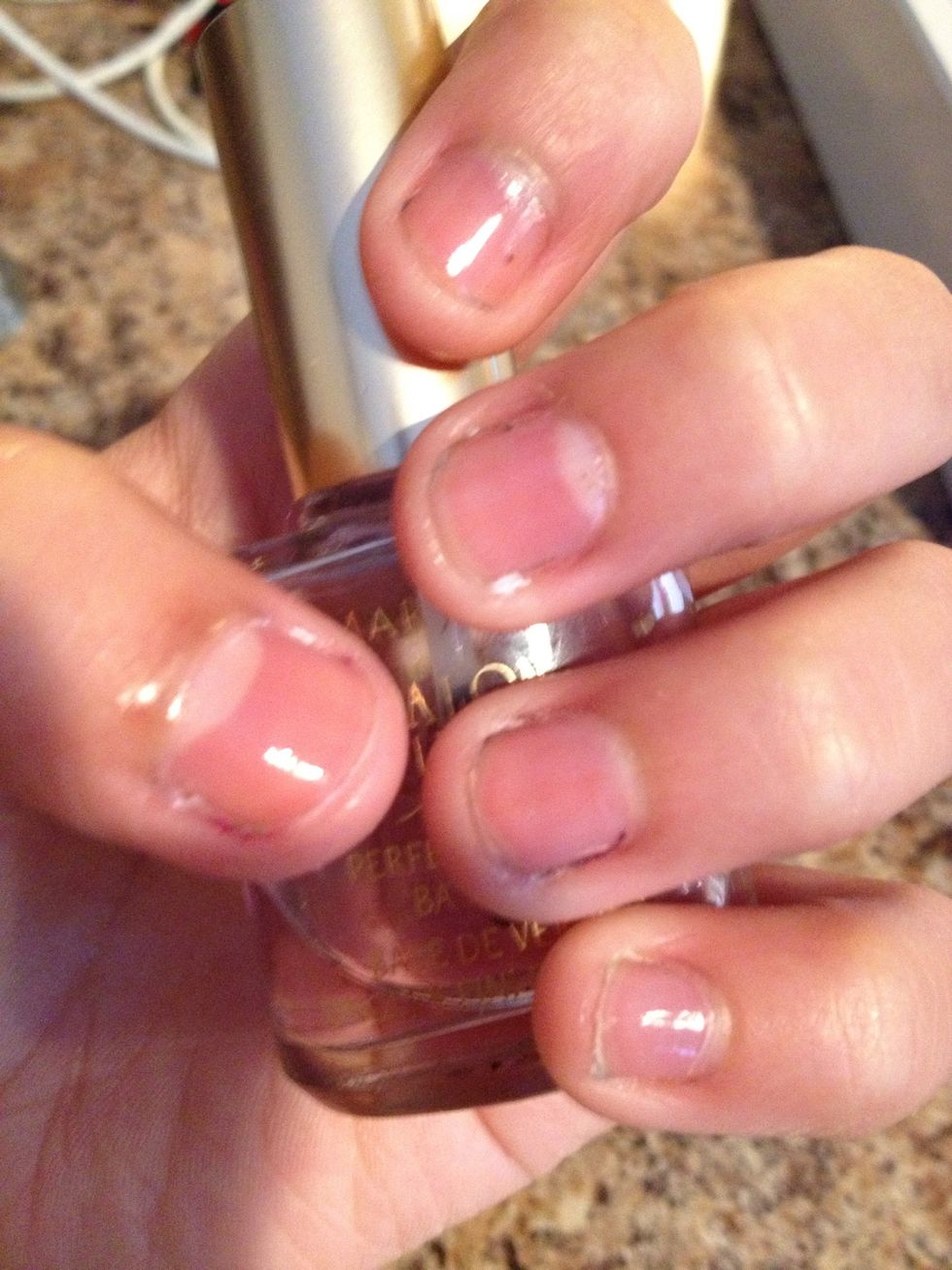 Apply top coat.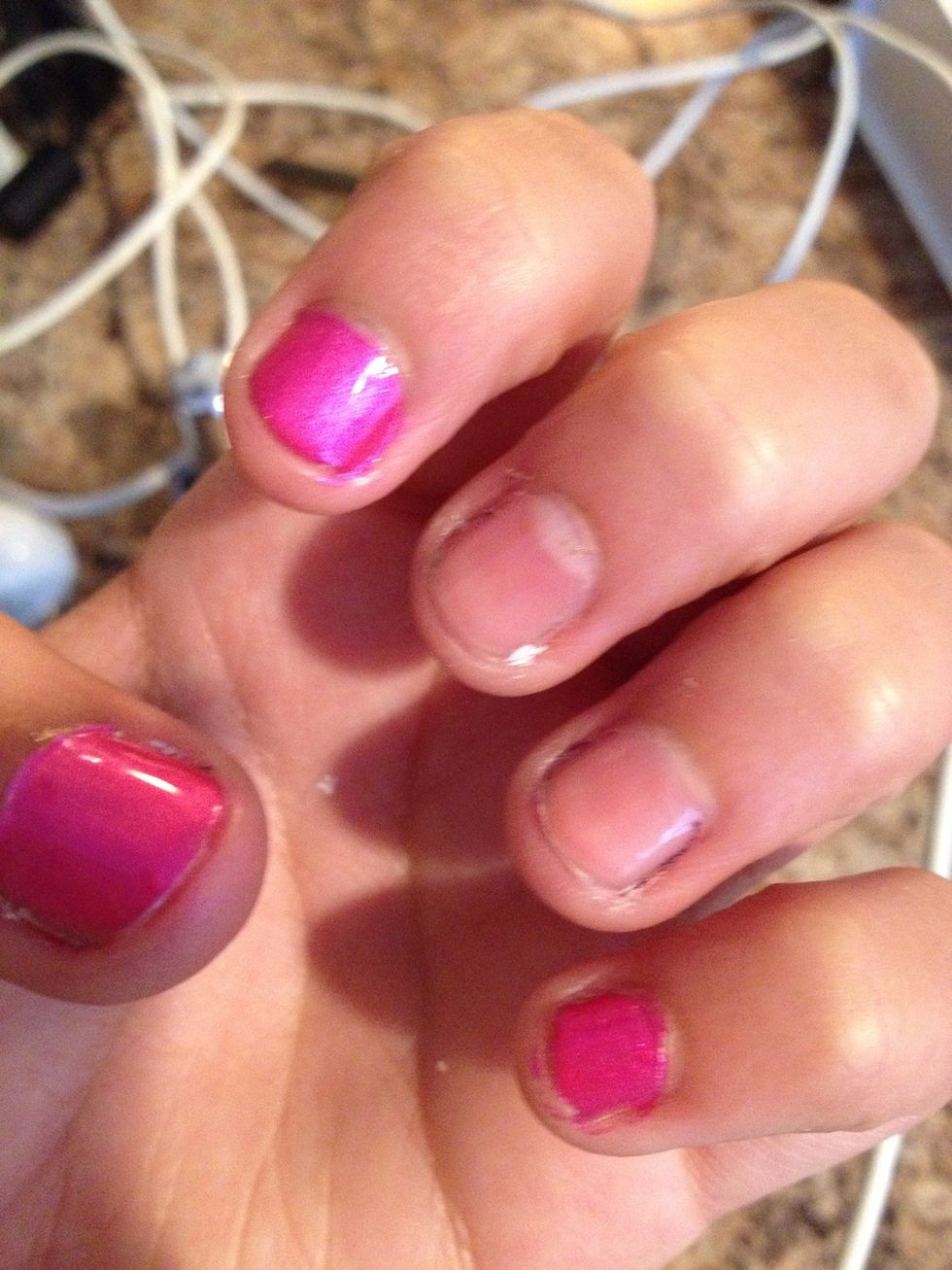 Paint your thumb, pointer, and pinky finger pink.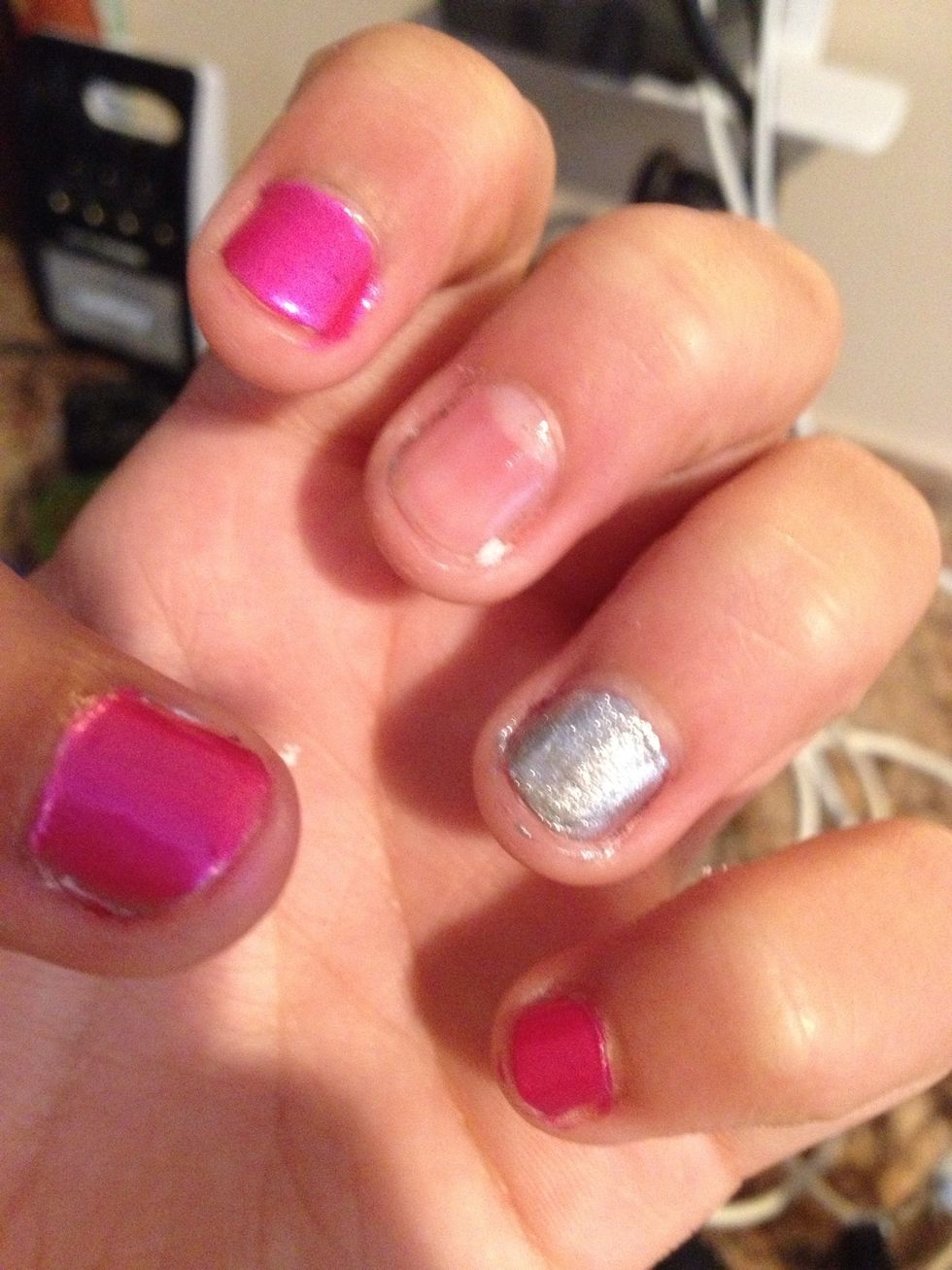 Apply your sparkly silver to your ring finger.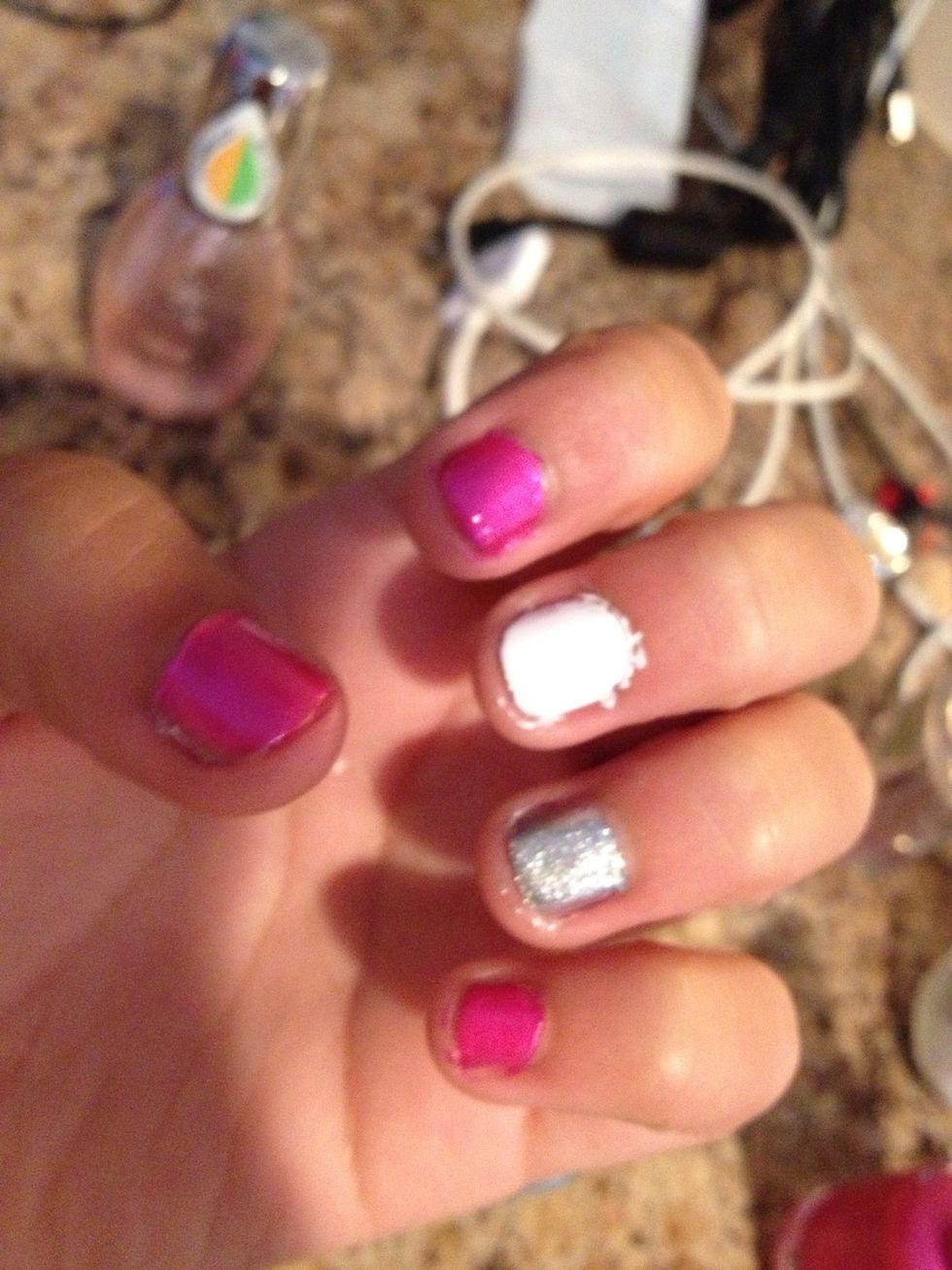 Paint your middle finger white.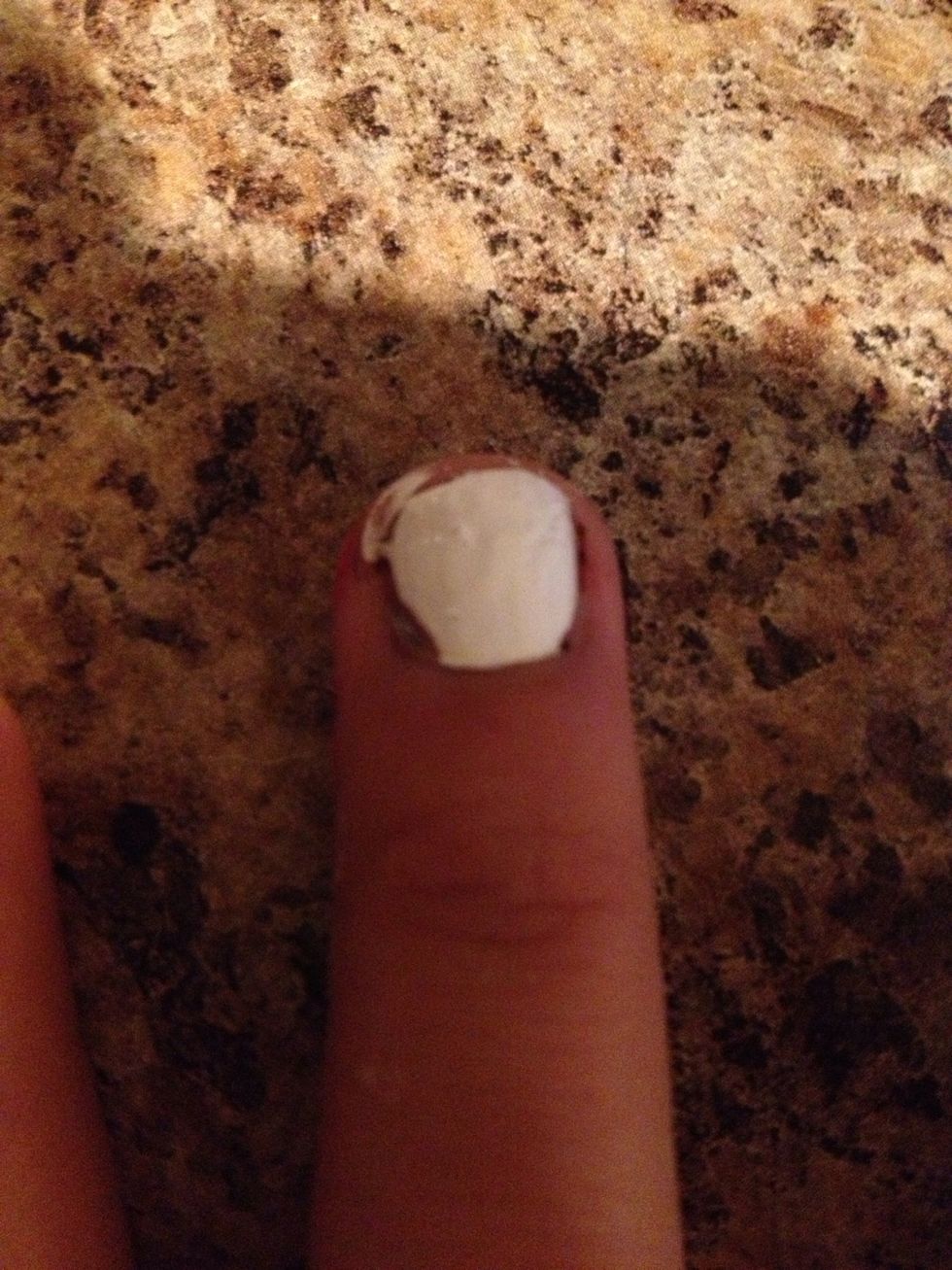 Wait until it drys,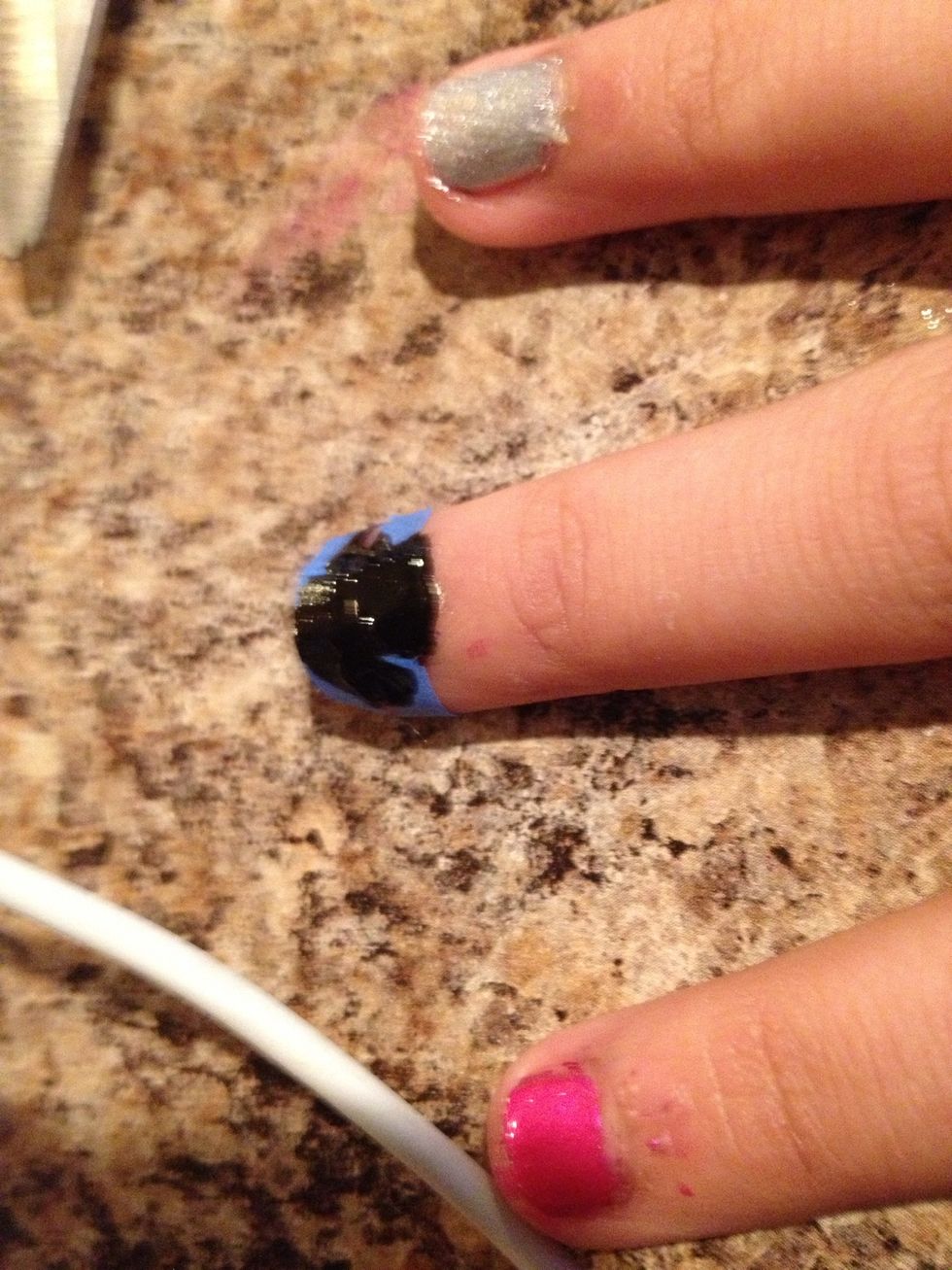 Add two strips of tape and paint black.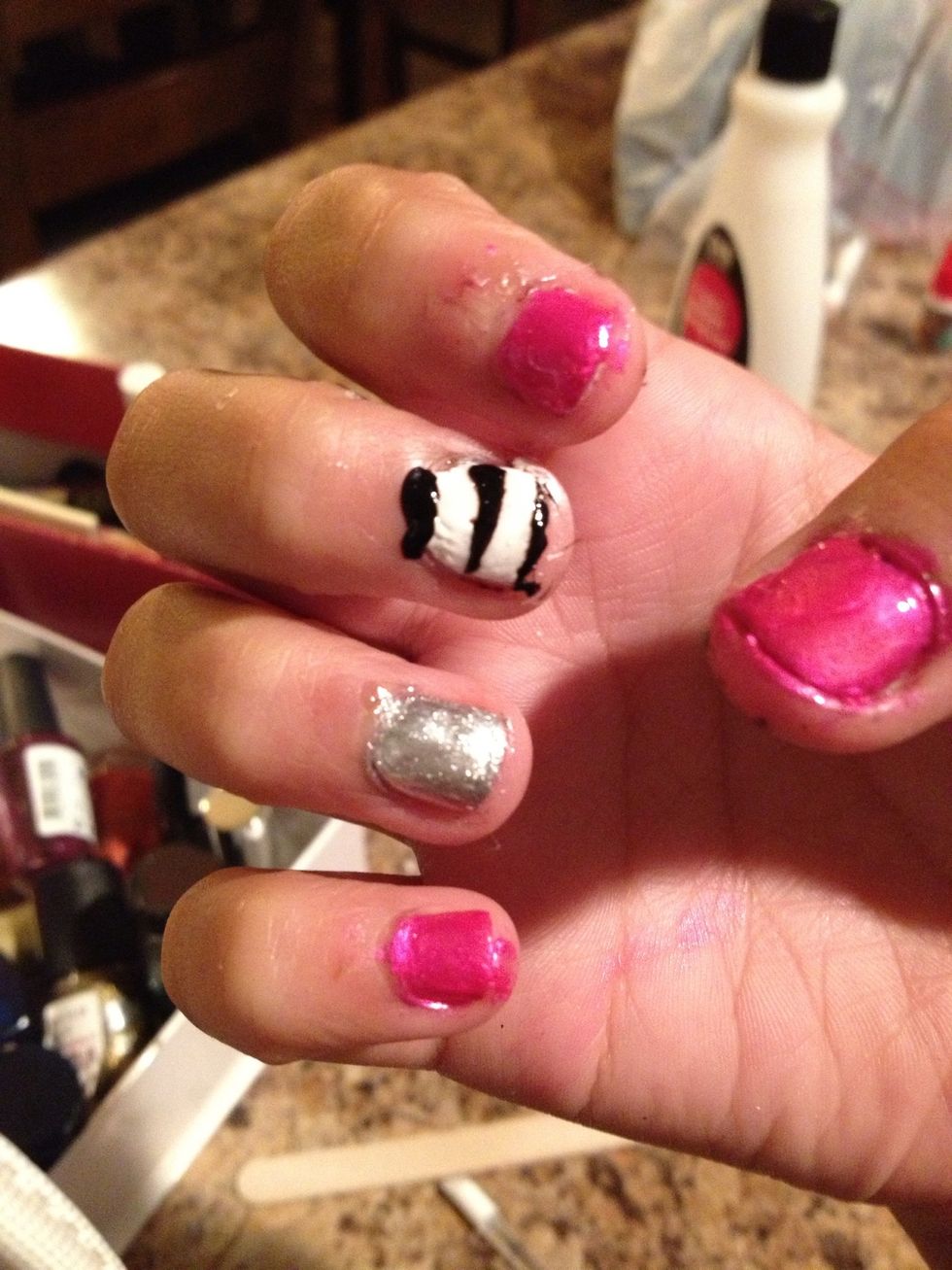 Remove tape. End product,
Thanks for watching. Please enjoy your Girly nails! Feel free to scroll through my other guides!
Pink nail polish
White nail polish
Black nail polish
Top and Base coat of nail polish
Sparkly Silver nail polish