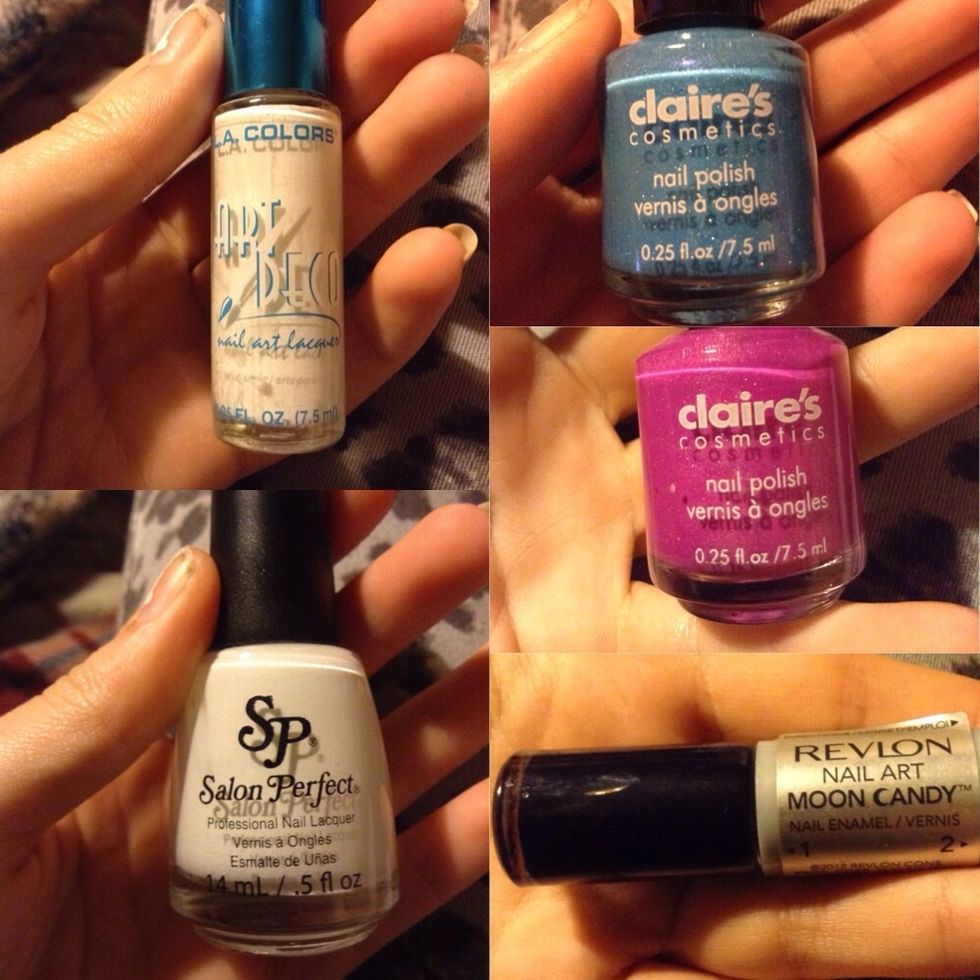 Polishes used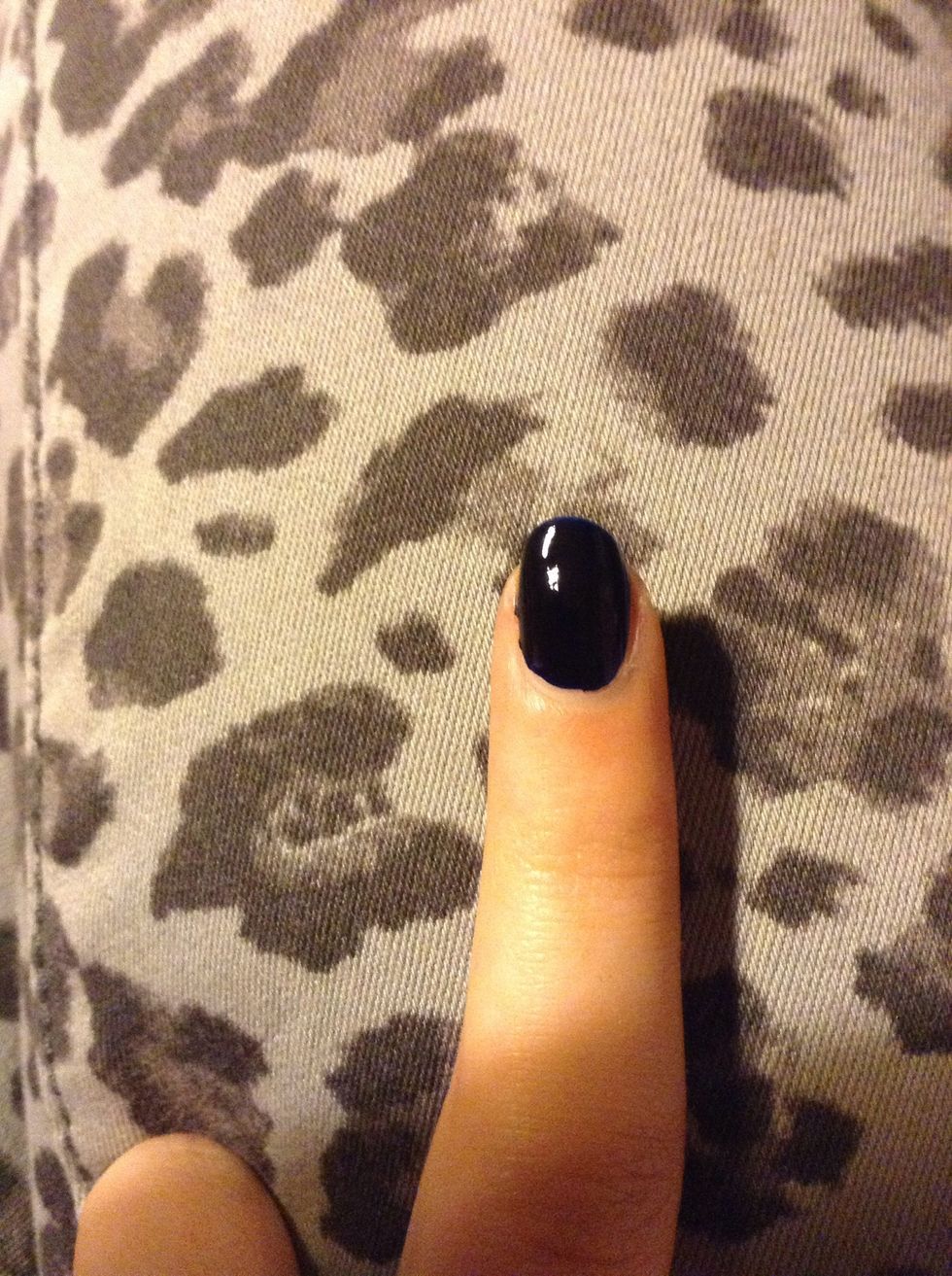 Start with your base coat, then add a black or dark blue polish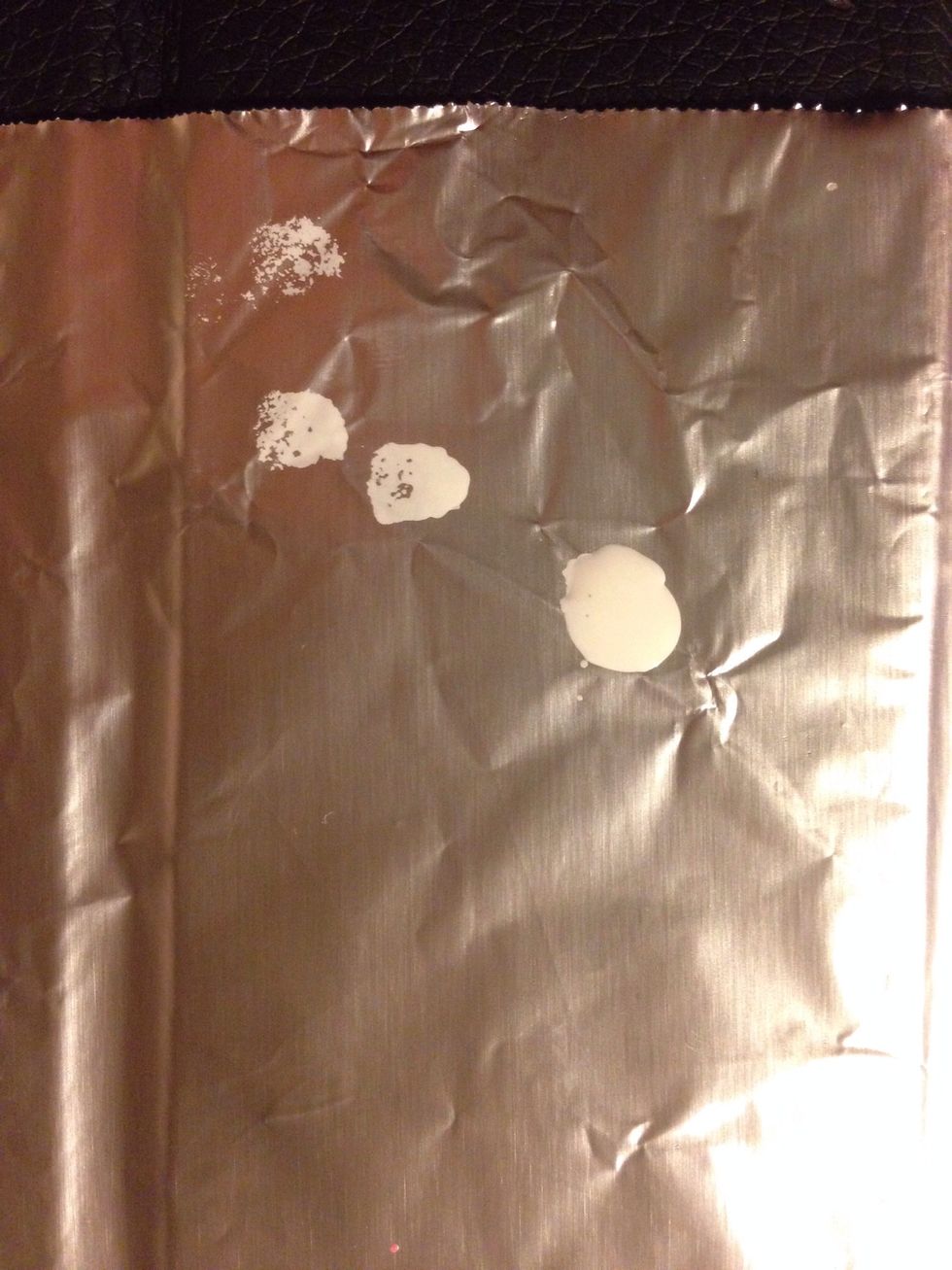 Take a glob of white polish and your make-up sponge, dab into the glob, then off onto the foil. You don't want to much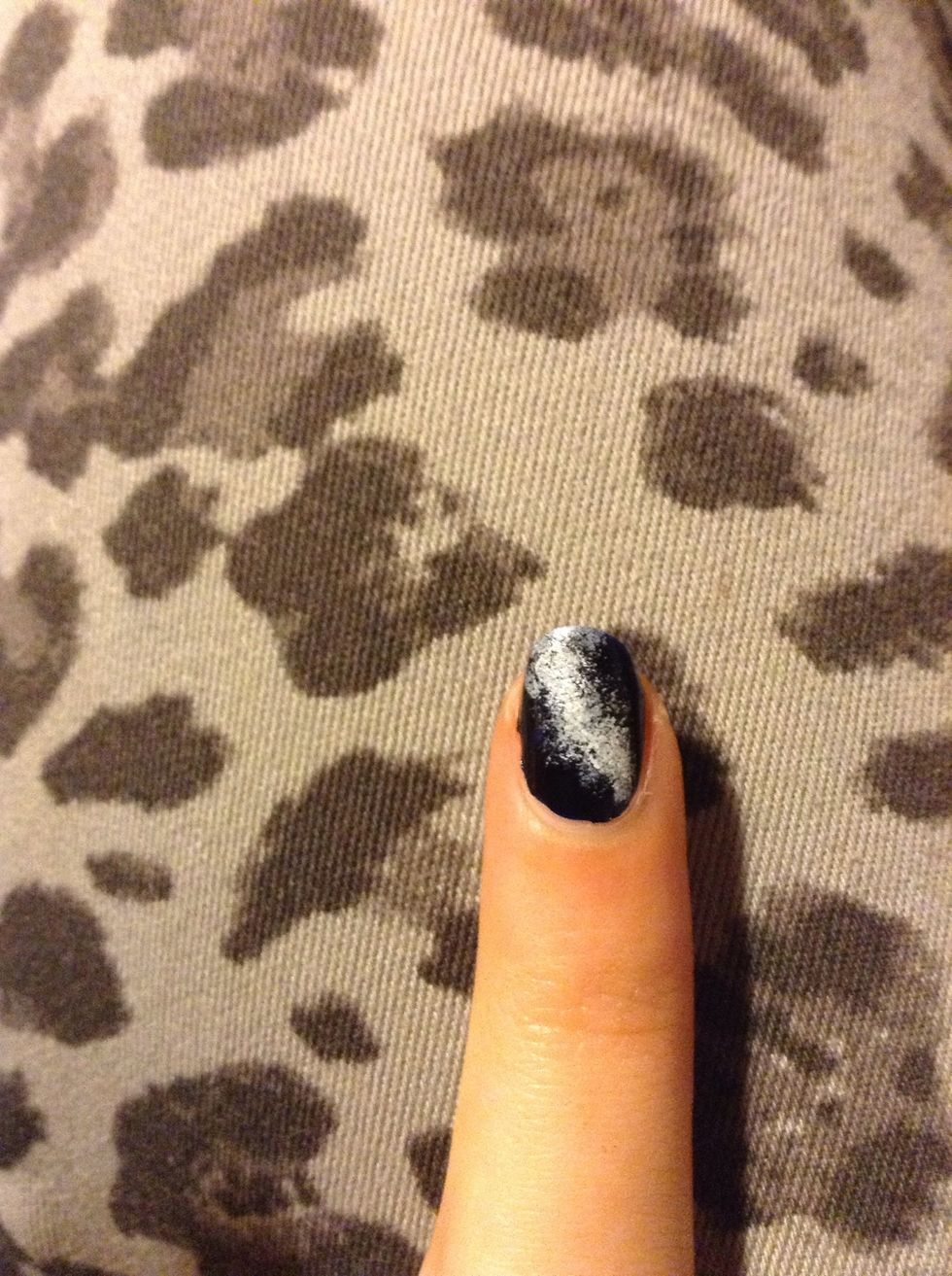 With white, dab a diagonal line across your finger. This will help the colors pop better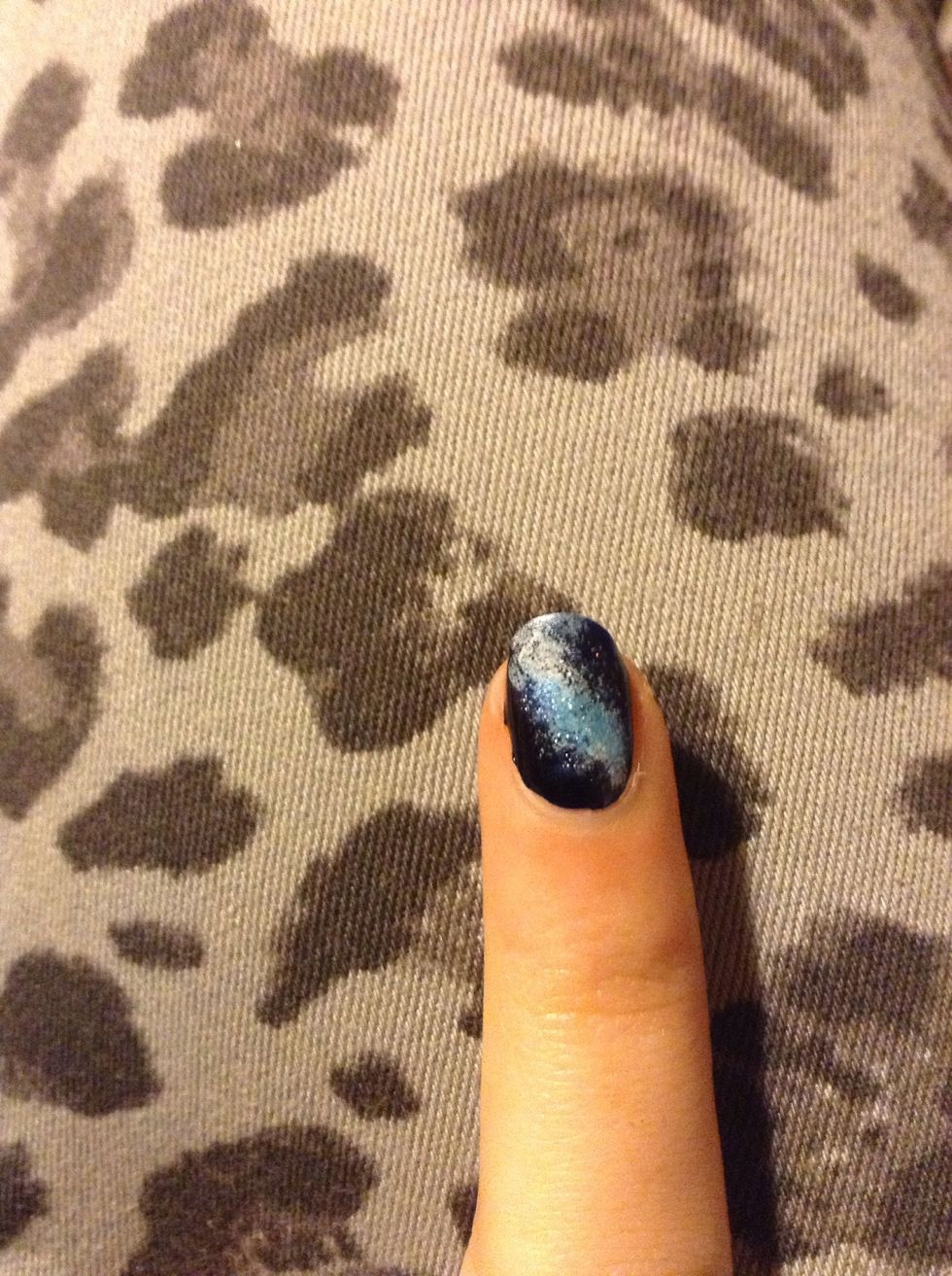 Do the same process (dip and dab) to add your other colors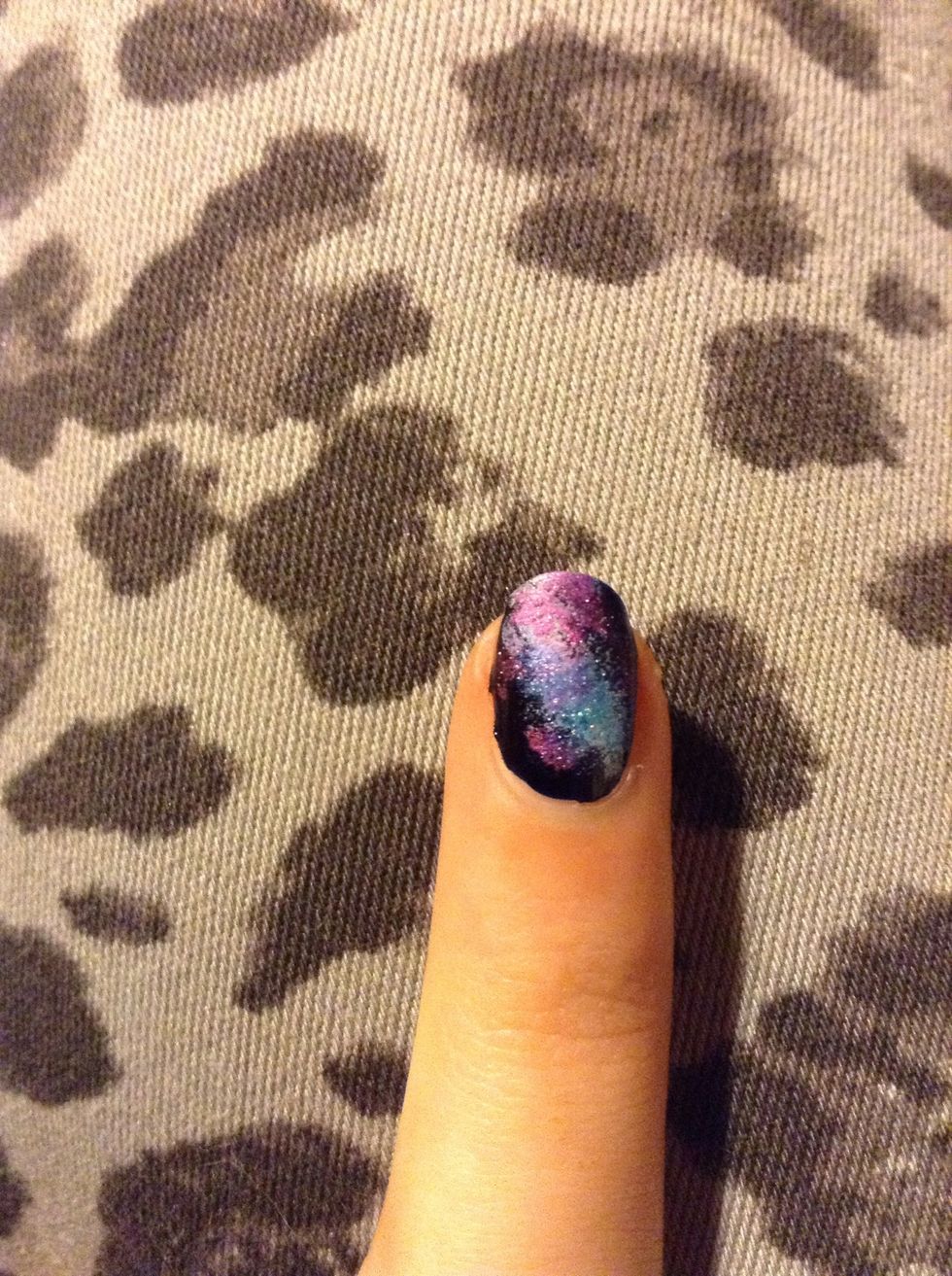 Purple
Now take a tooth pick and white to add a few dots for stars
Be careful when adding the dots not to add to many. The design will seem messy and crowded.
To avoid this, add a dot, then stop and look back at your nail from a few angles. Add another, look back. Keep doing this dot after dot until you think you have enough
Now with a striper add a cross, for a large star
When applying a top coat, make sure everything is completely dry. Then apply as fast as possible in three strokes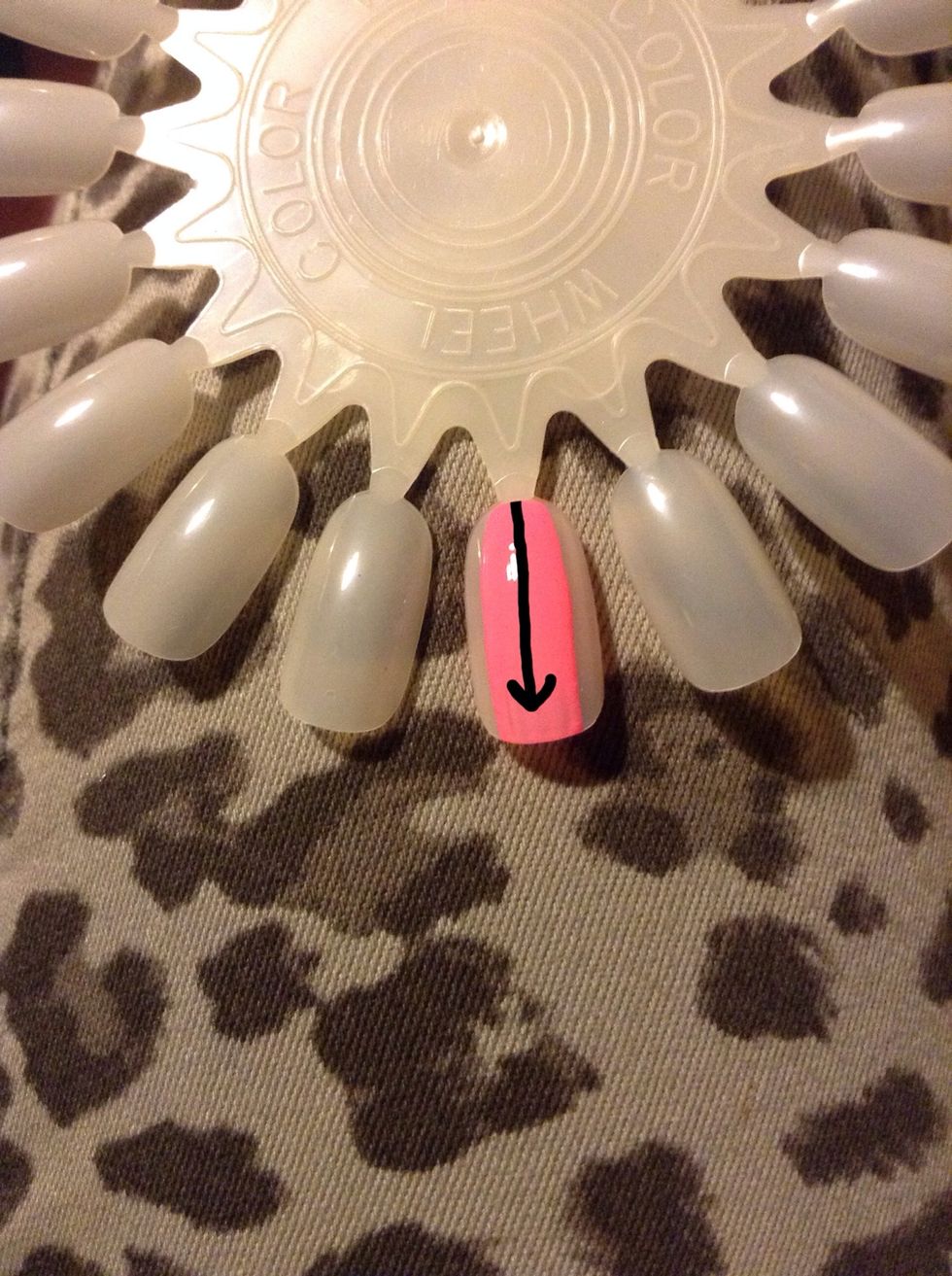 Stroke one: Go straight down the middle of your nail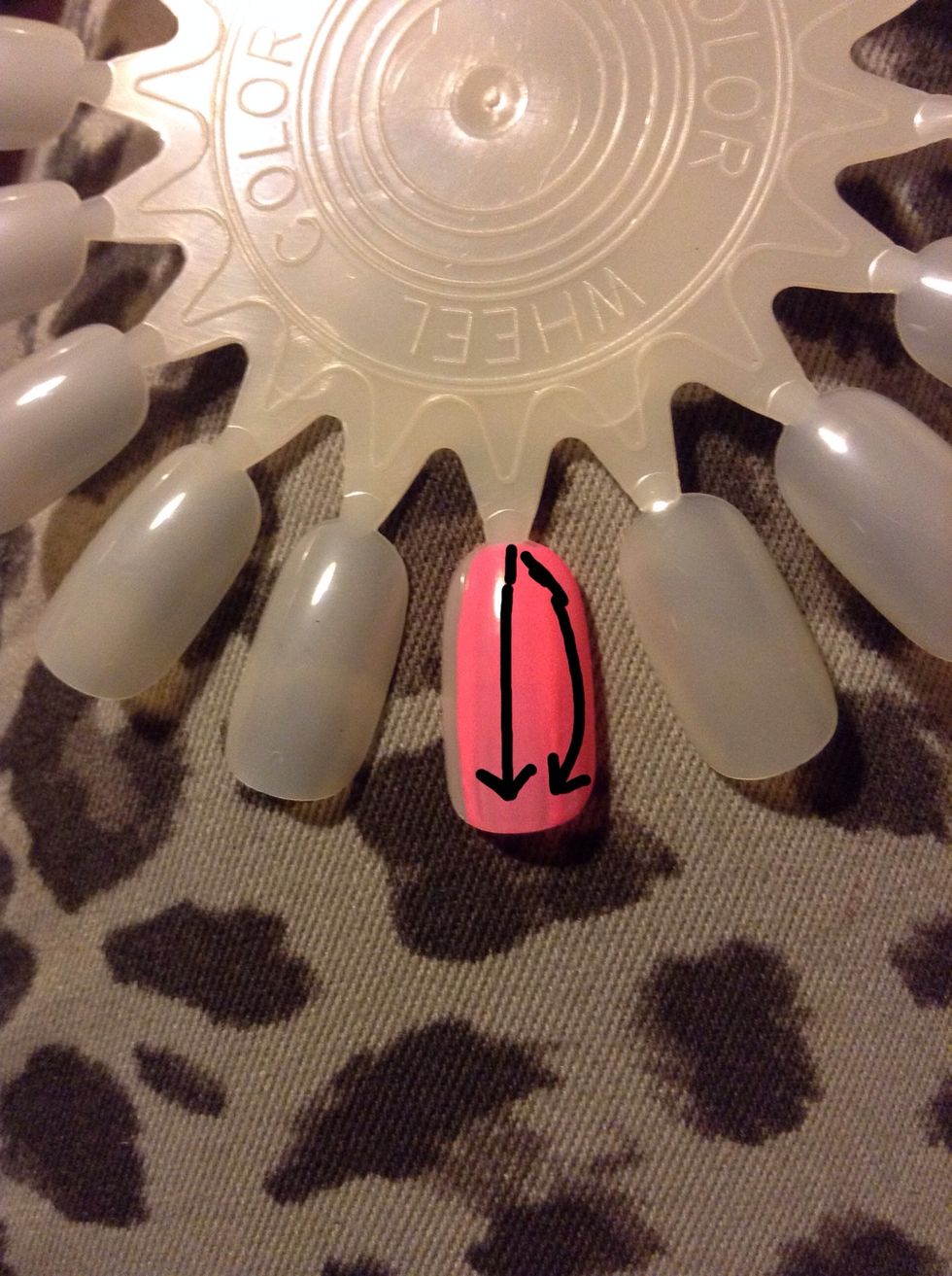 Stroke two: Start at the top of your nail and go down, curving slightly towards the middle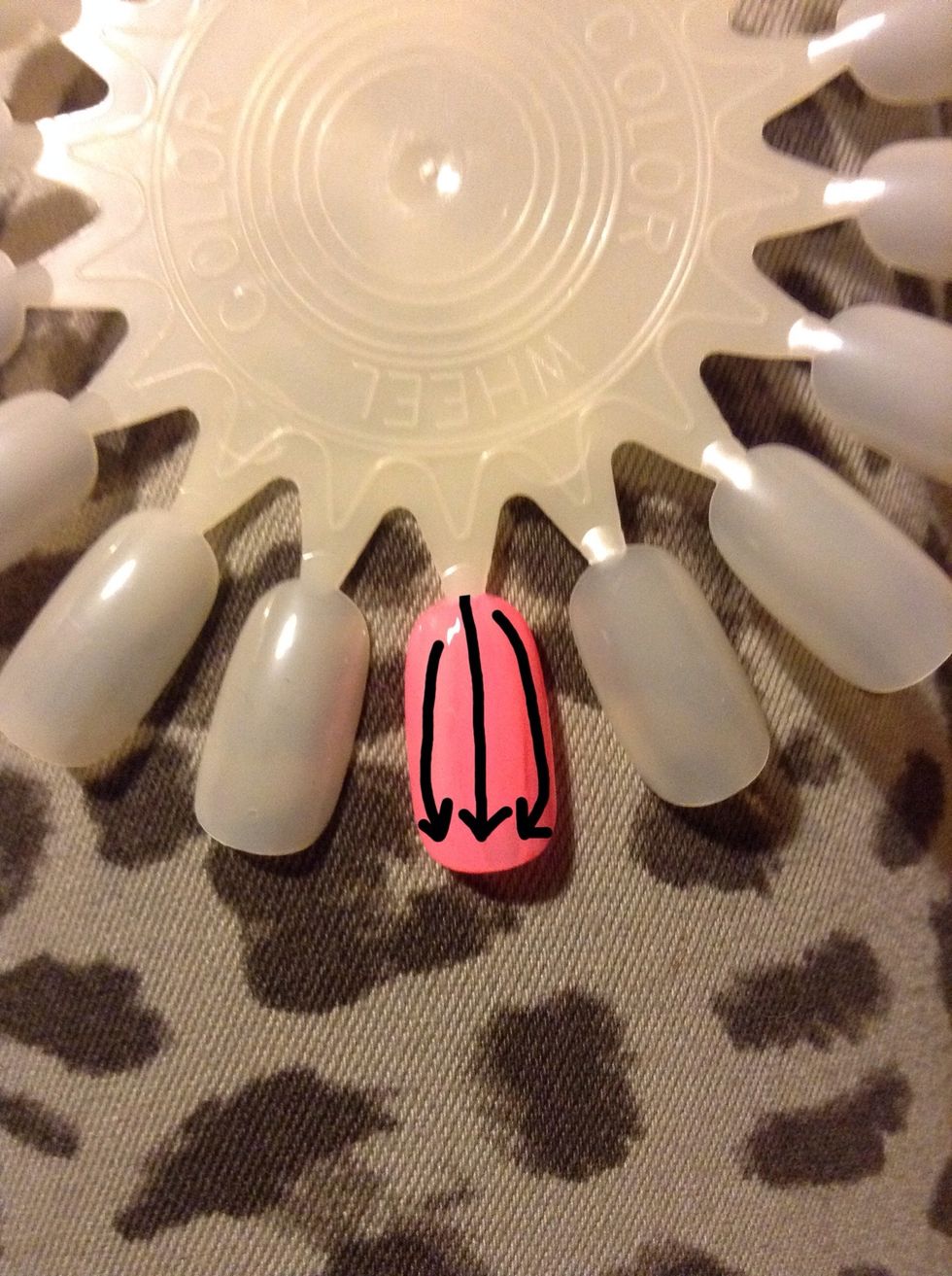 Stroke three: Start at the top and go down, curving slightly towards the middle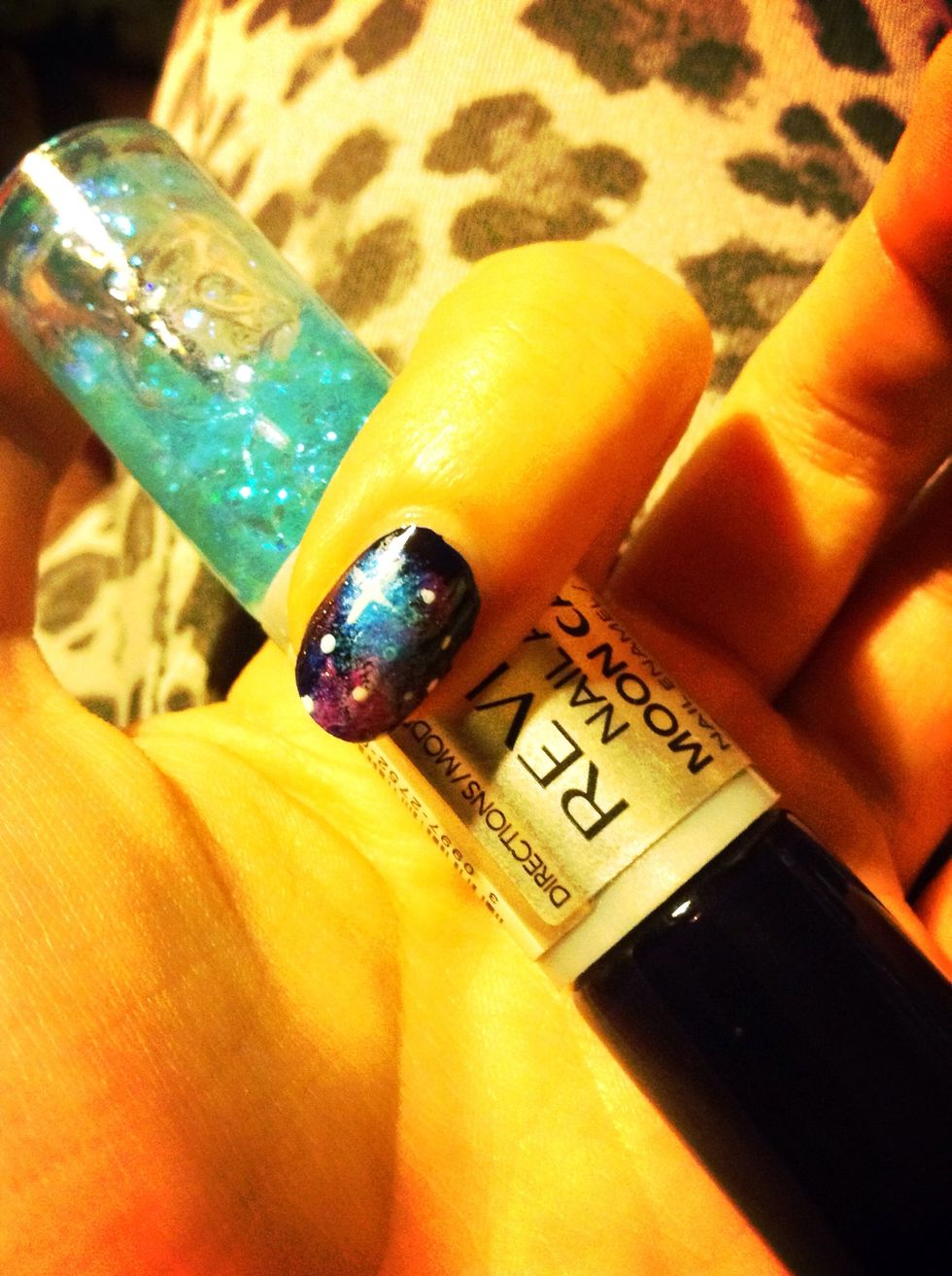 All finished(:
Finished with all the nails
I love to be challenged! Send me any patterns you want and I'll do my best to make them easy to do
Black or dark blue polish
Makeup sponge (doesn't matter if it's old)
White polish
Bright blue polish
Bright purple polish
Toothpick
Top coat/base coat
Striping brush (or toothpick)
Chloe Belle
Check me out on Instagram @pinkmenace50 Get 10% off Born Pretty Store with my coupon code DEARX31
Thanks for 600+ followers!