How to do galaxy nails
this is a simple guide on galaxy nails! you can change it up a bit, like it did(; sorry it's a little long
1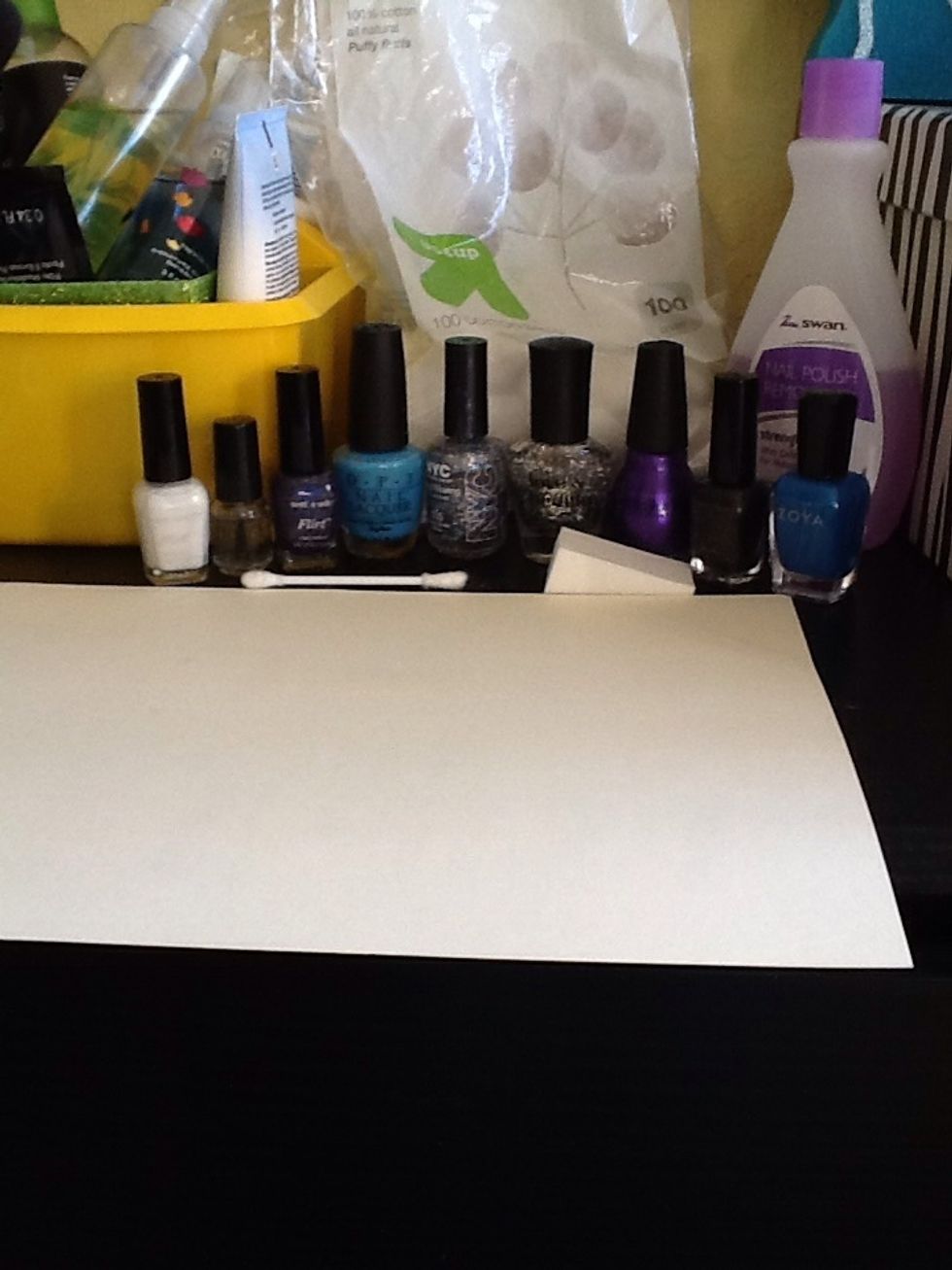 what you will need: nail polish in white, clear, shades of blue, shades of purple, black, and sparkles, cotton swabs, nail polish remover, and thick paper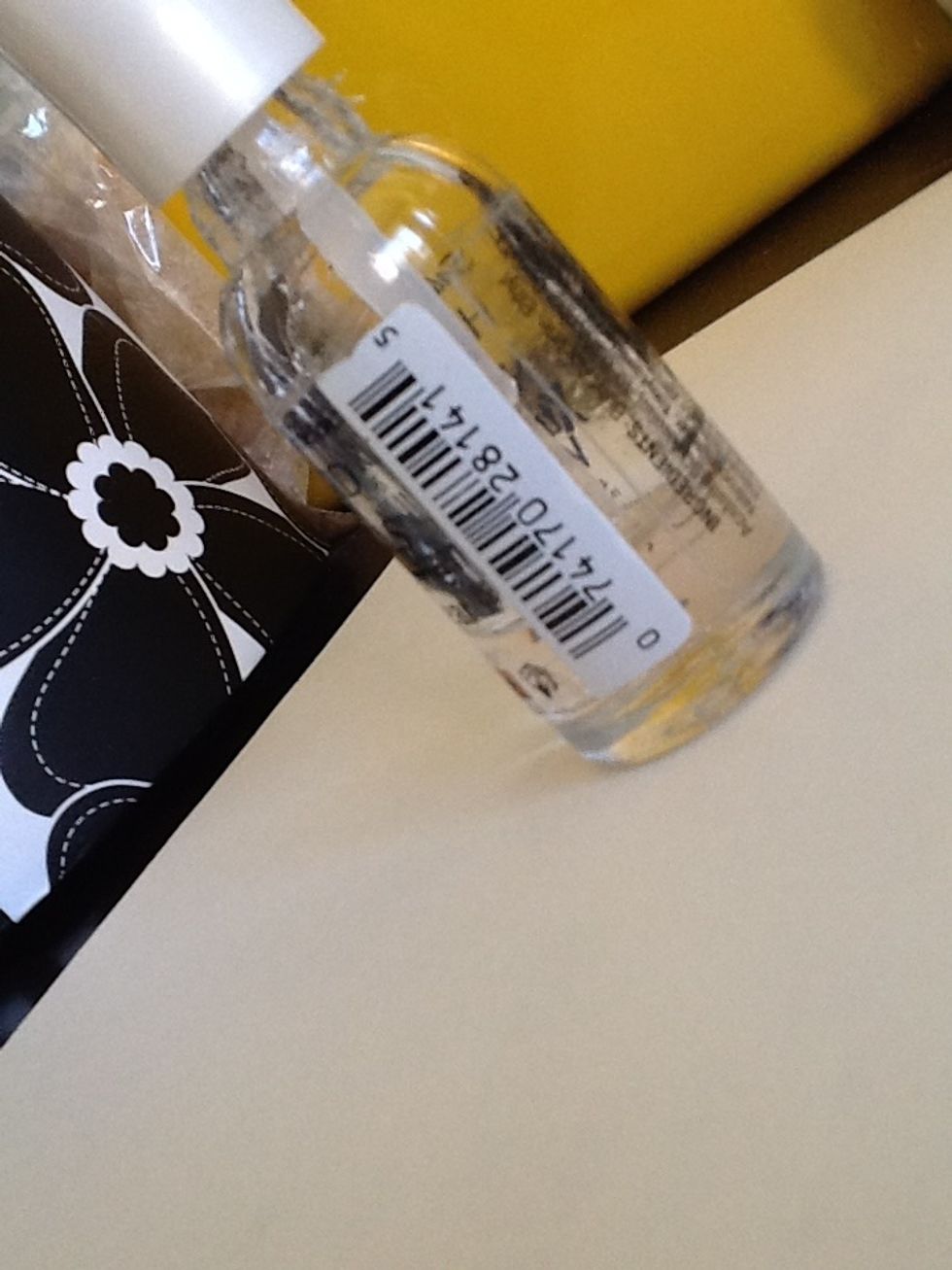 start by applying a base coat to your nails. let dry completely.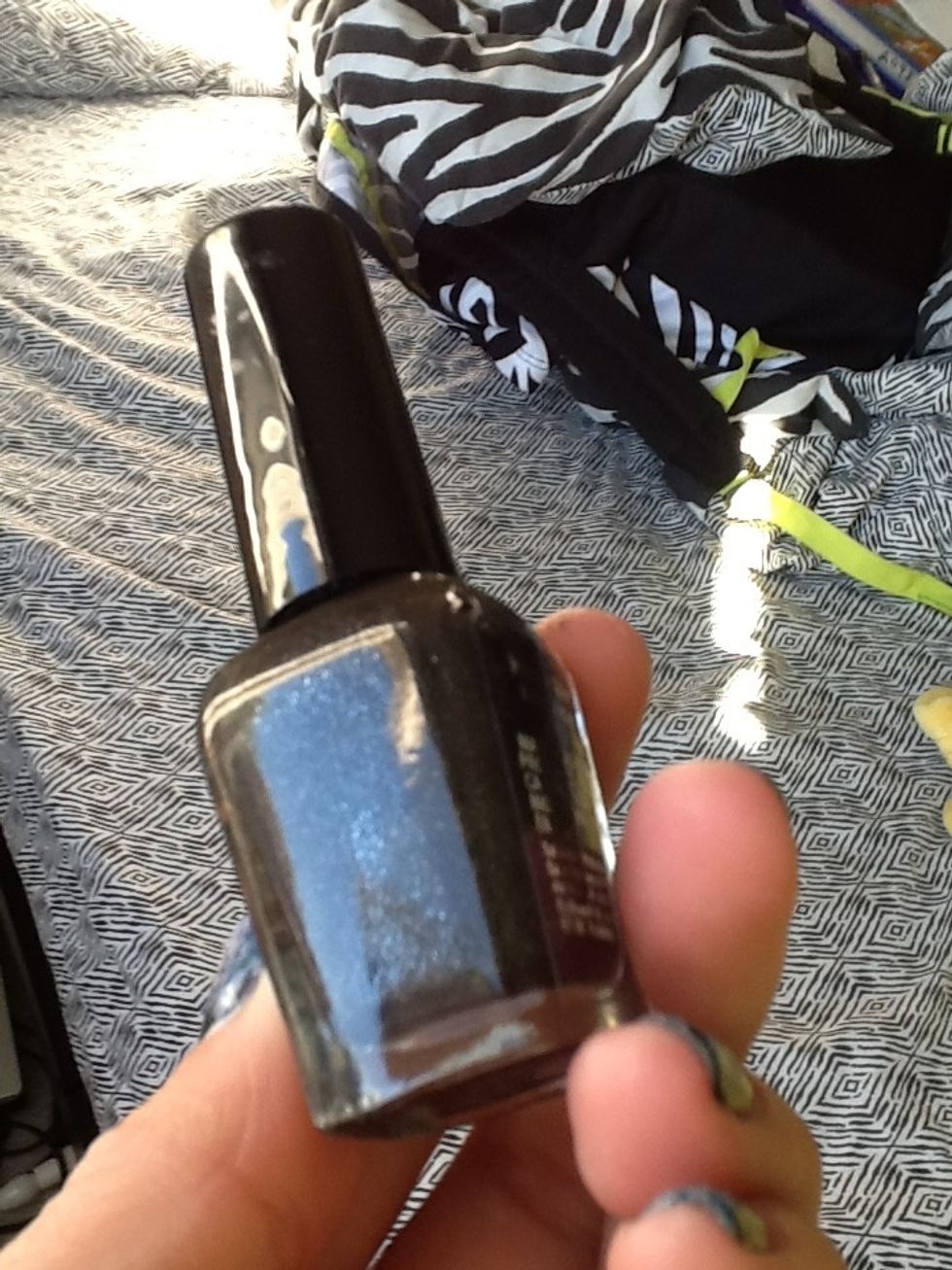 after the base coat is dry, paint your nails a black. it can be plain or sparkly, but works better with sparkles. I am using wet n wild in heavy metal. wait until dry to continue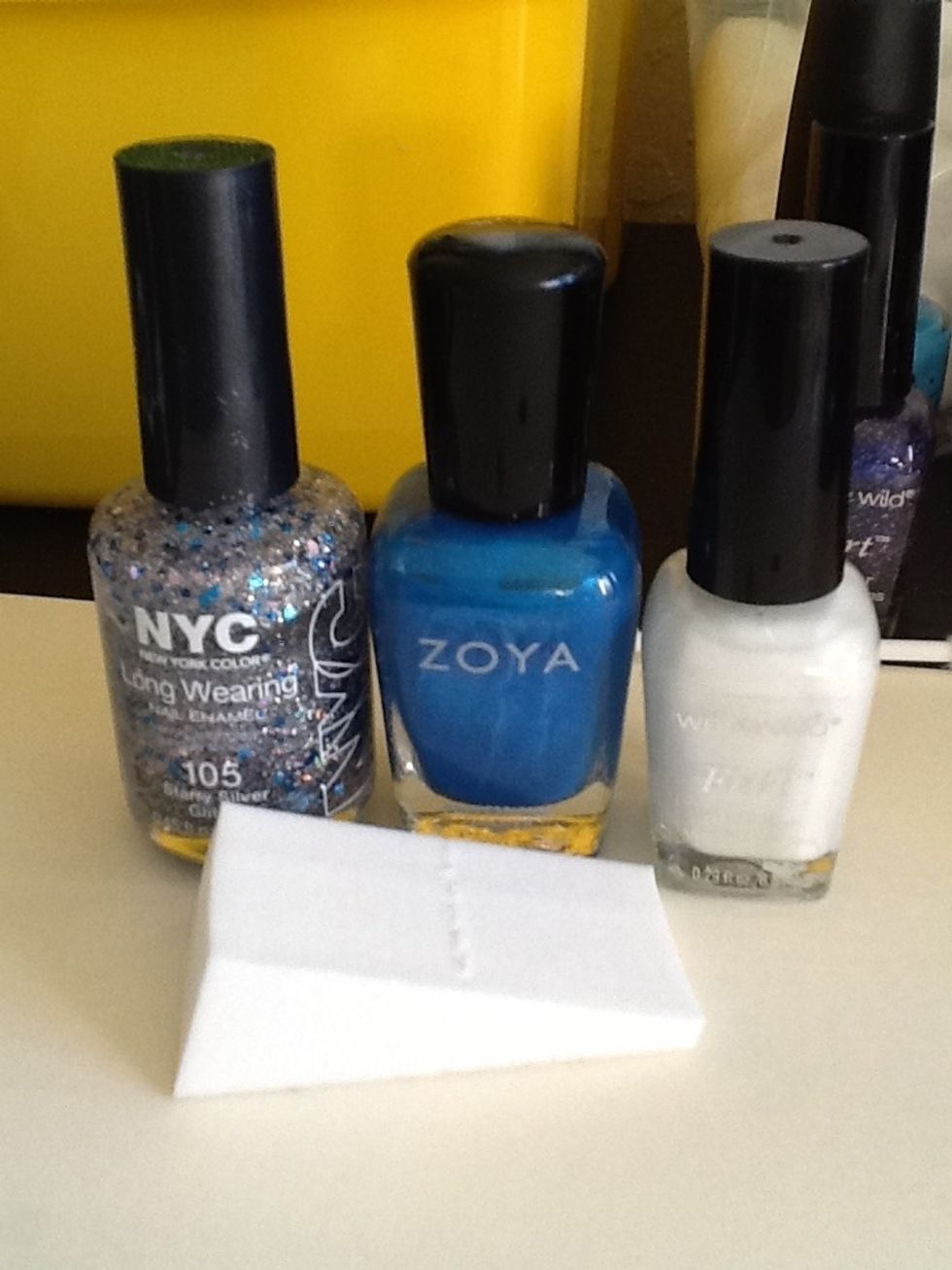 next take white blue and sparkle and a makeup sponge. you can change the colors and mix it up also. I am using NYC in Starry Silver Glitter, Zoya in Tallulah and wet n wild in never been kissed!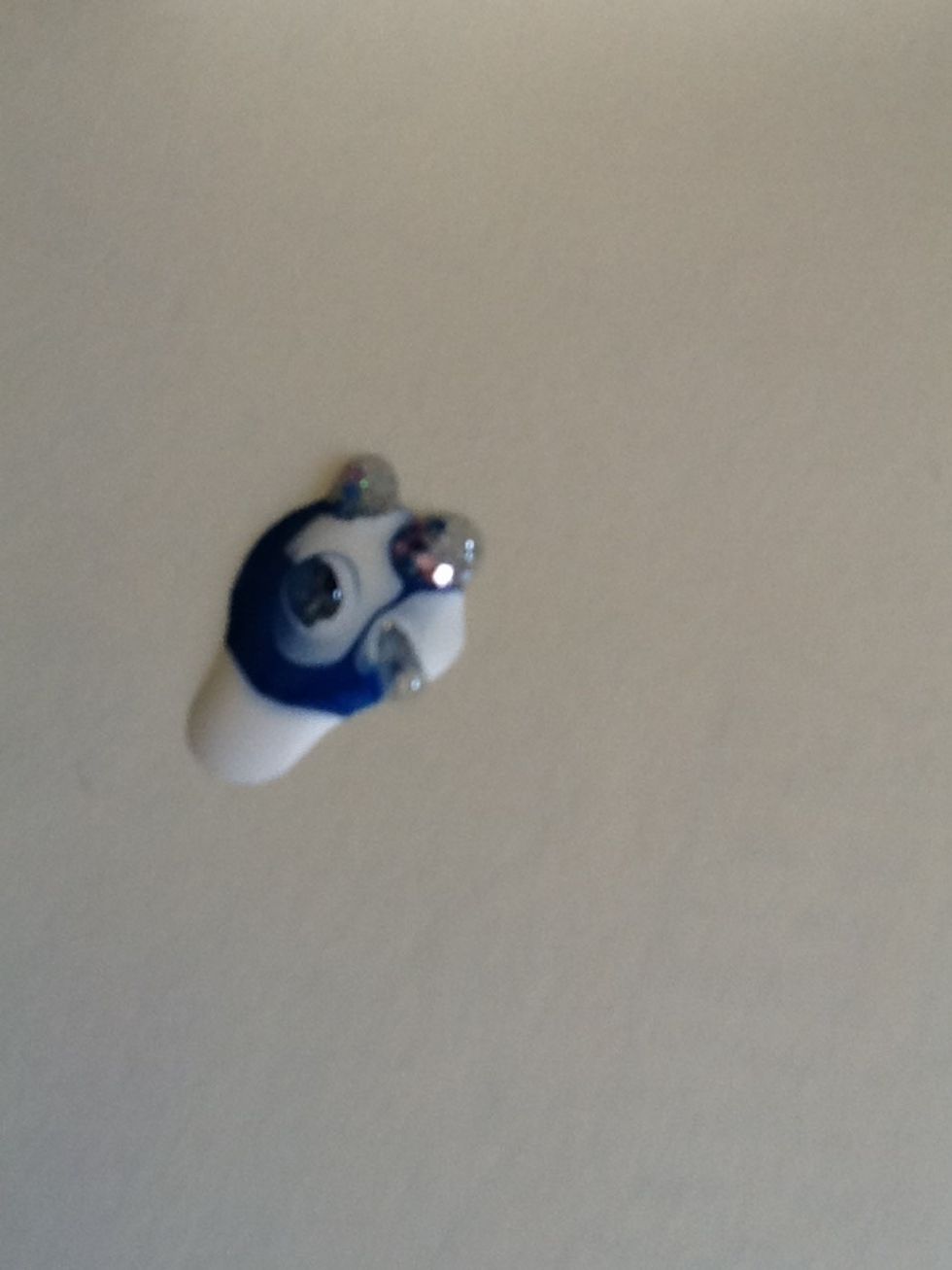 on your paper, dot the colors like this. take your makeup sponge and rub them together, getting a good amount on the sponge.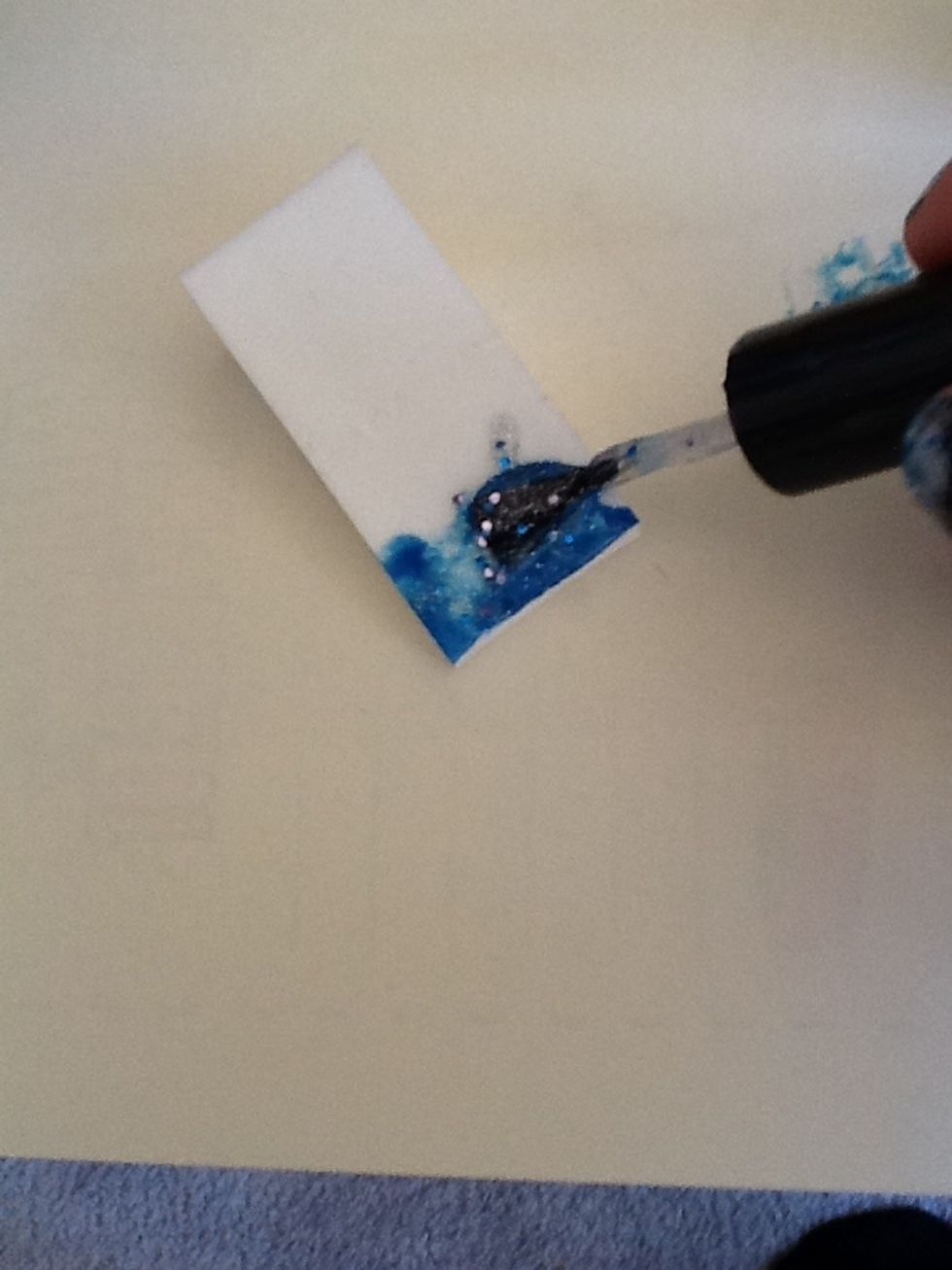 if you do not like the way it turned out on the sponge, you can take your polish and paint some onto the sponge.
apply on your nail, but do not cover your whole nail. focus on getting the bottom and sides. let dry completely.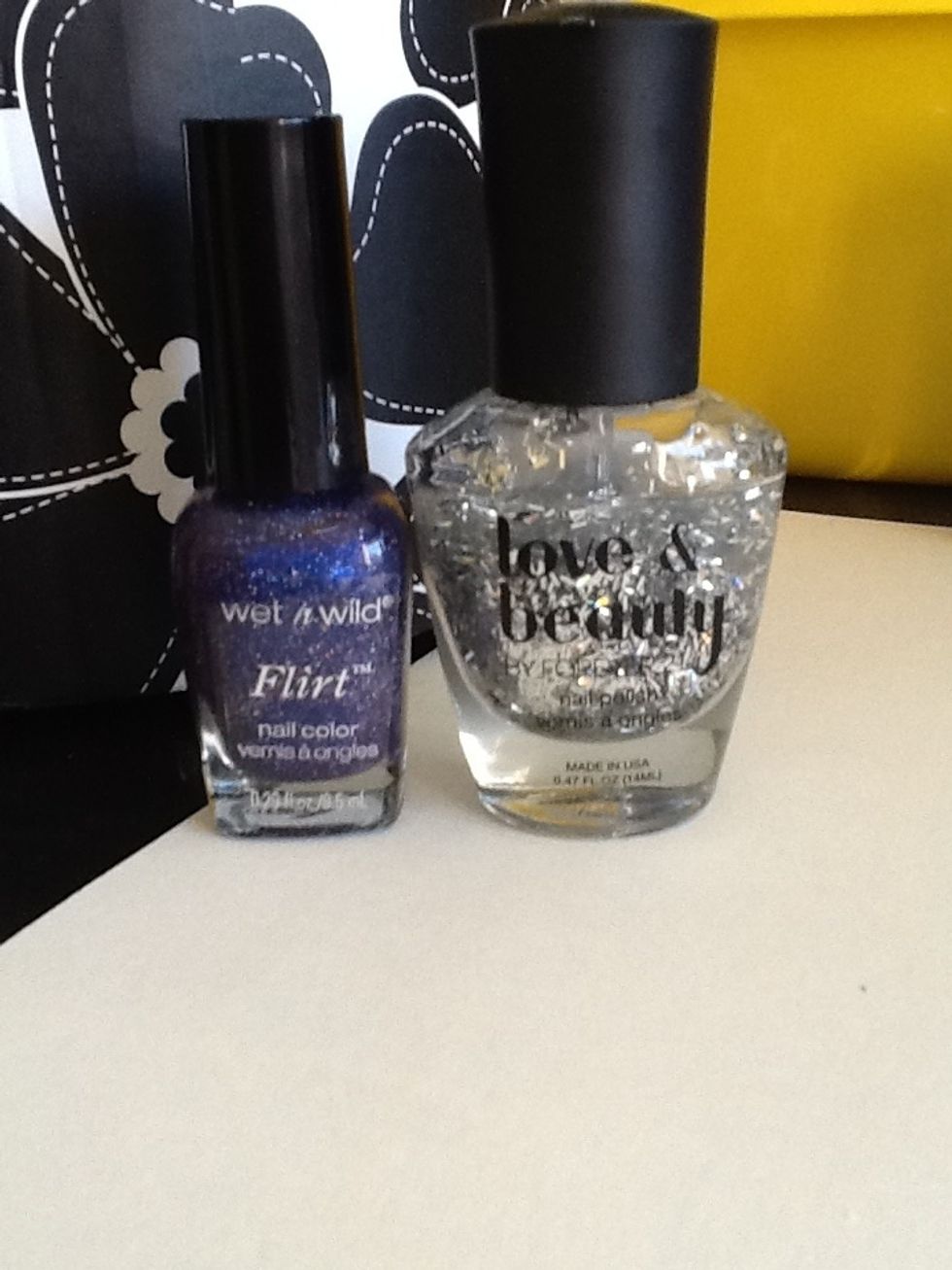 now take purple and sparkles and repeat steps 5&6. I am using wet n wild in wild orchid and love and beauty by forever 21. I'm not sure what it is called because the sticker was taken off. sorry(:
now this time, you are focusing on the center or your nail. let dry completely.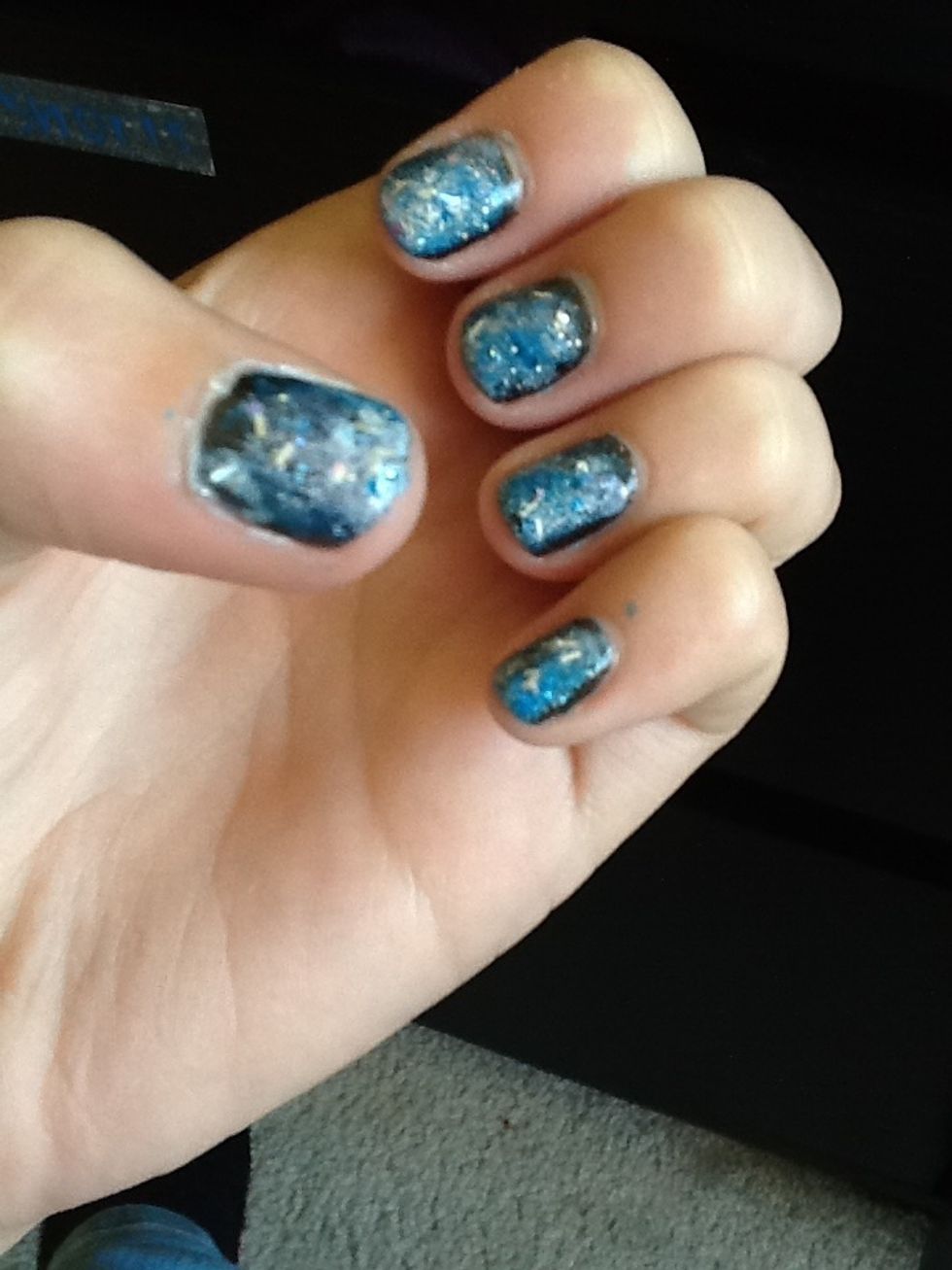 by now your nails should look kind of like this, or different, depending on how you did it.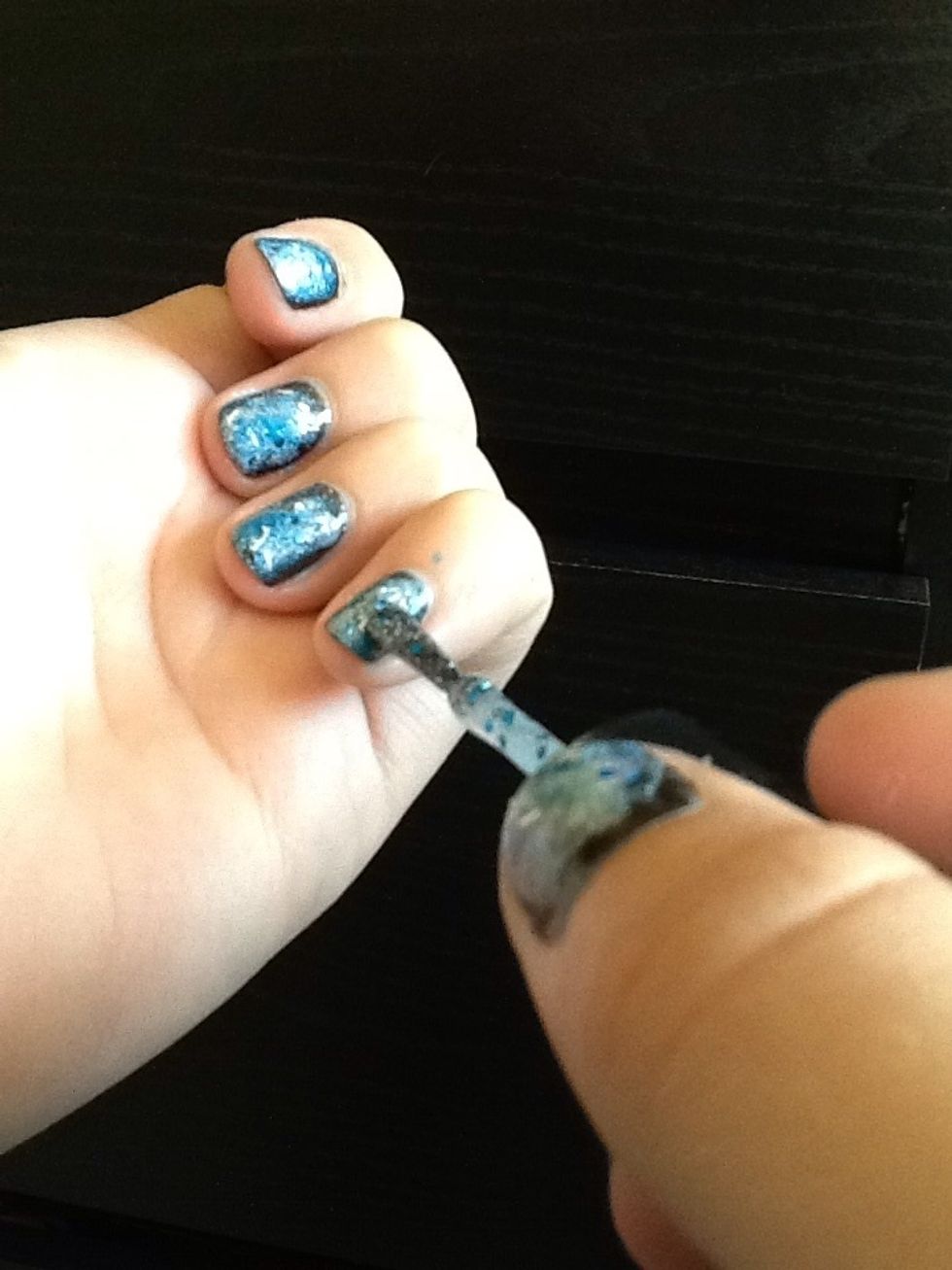 if you are unhappy with the way they turned out, take any color and do some touch ups.
don't forget to add a top coat!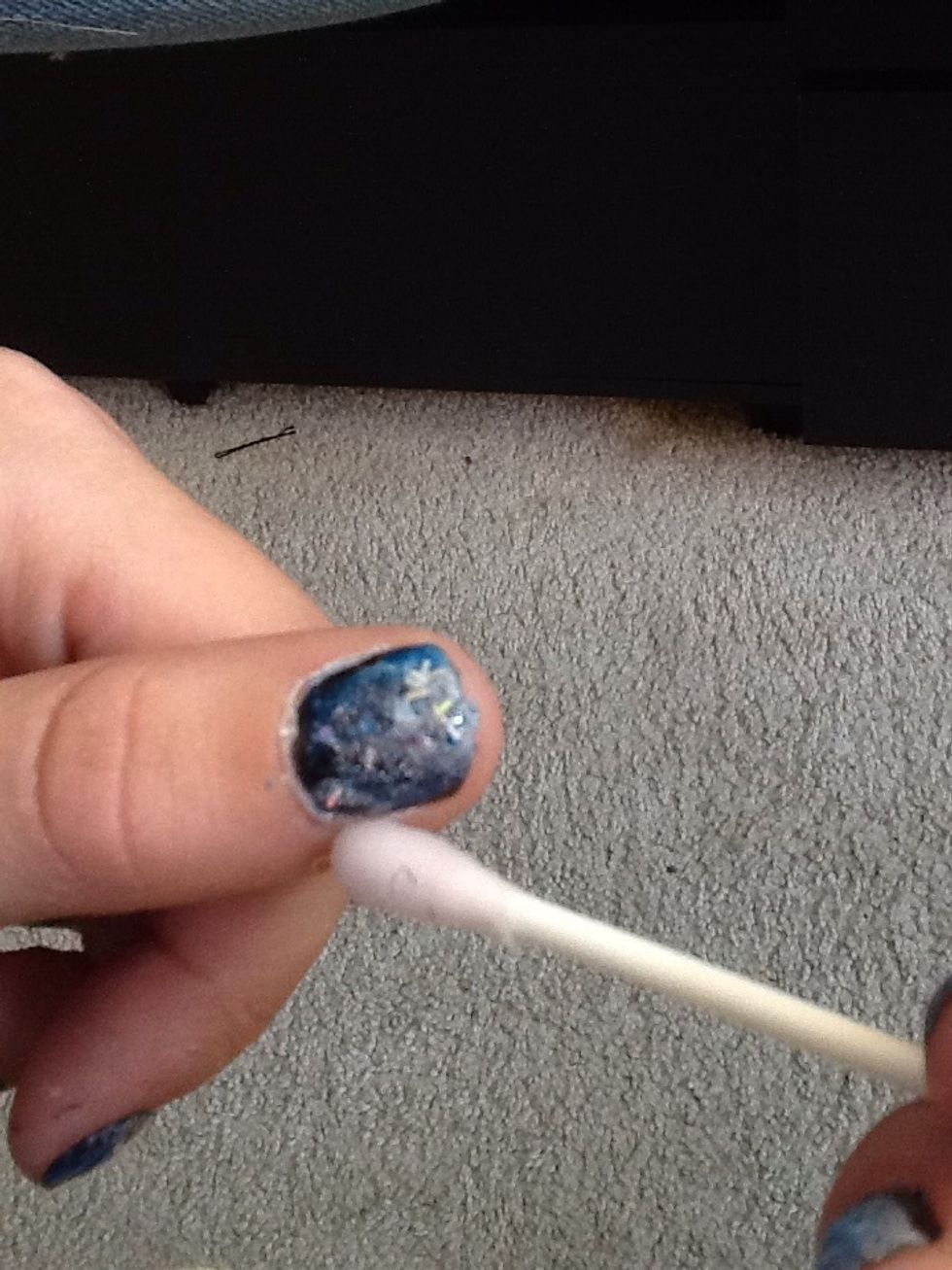 now it's time to clean up your nails. take a cotton swab and soak it in nail polish remover. very carefully, clean the edges and any messy parts.
thank you guys! I hope you like it(:
The creator of this guide has not included tools