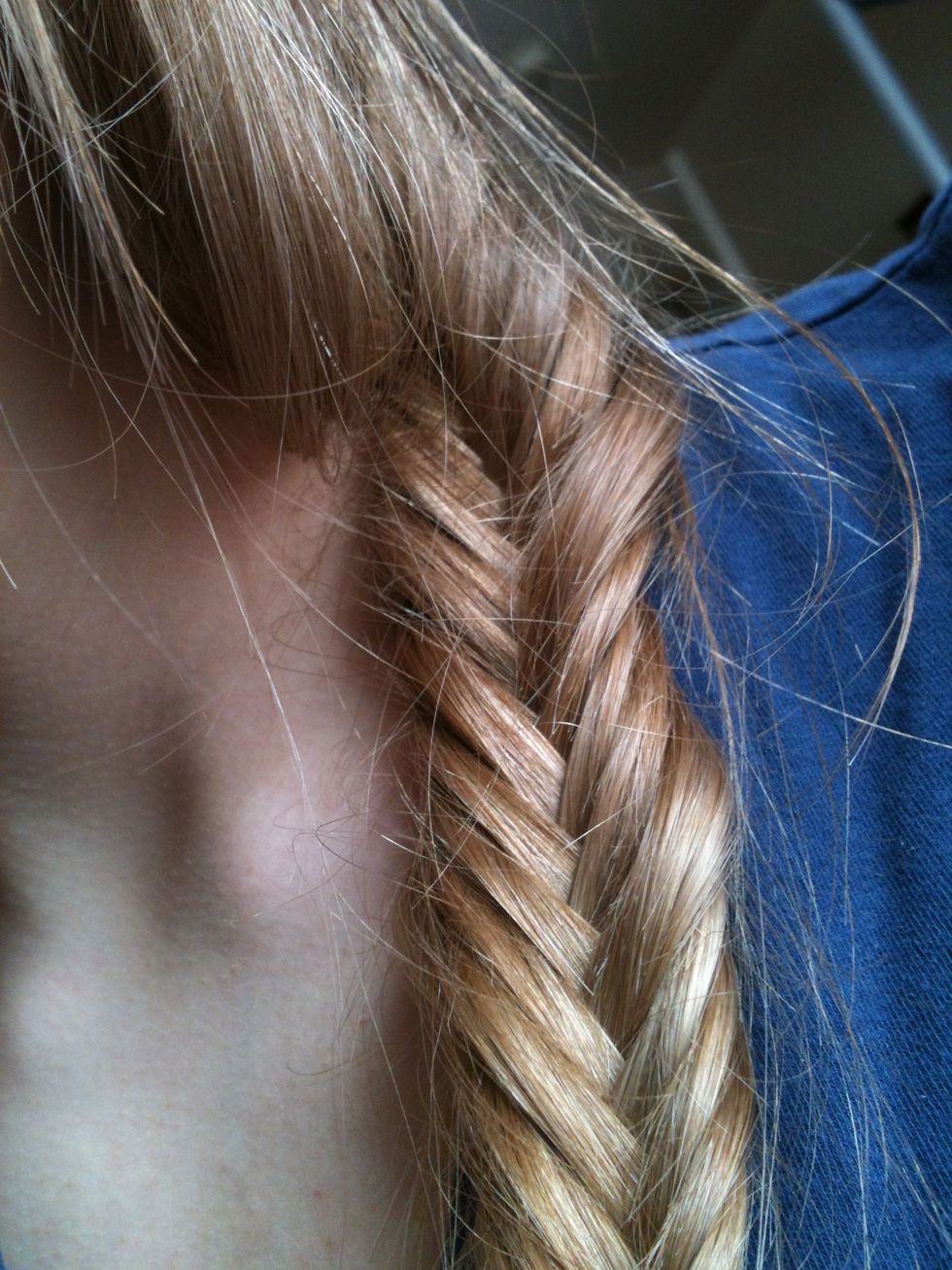 This is going to be our finished product!
I'll be doing a fishtail braid to the side, for ease, since I'm doing this on my own hair.
Part your hair and separate your hair into two sections. (that piece off to the side is part of my bangs, so it will get pinned back later)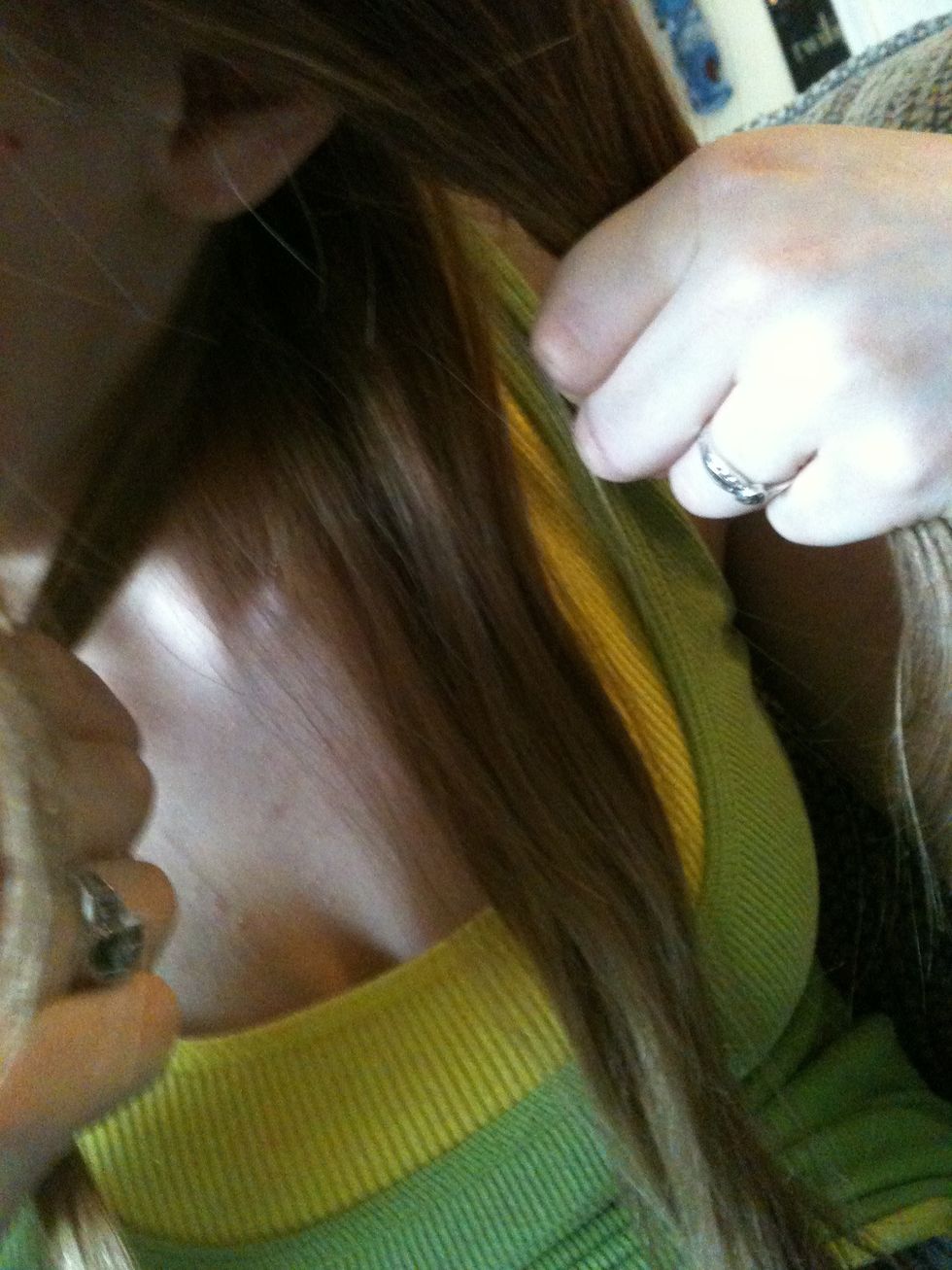 Take a thin piece of hair from the back of one piece. The one I'm holding on your left is the small piece from the one in the middle and the one on the right is just being held out of the way.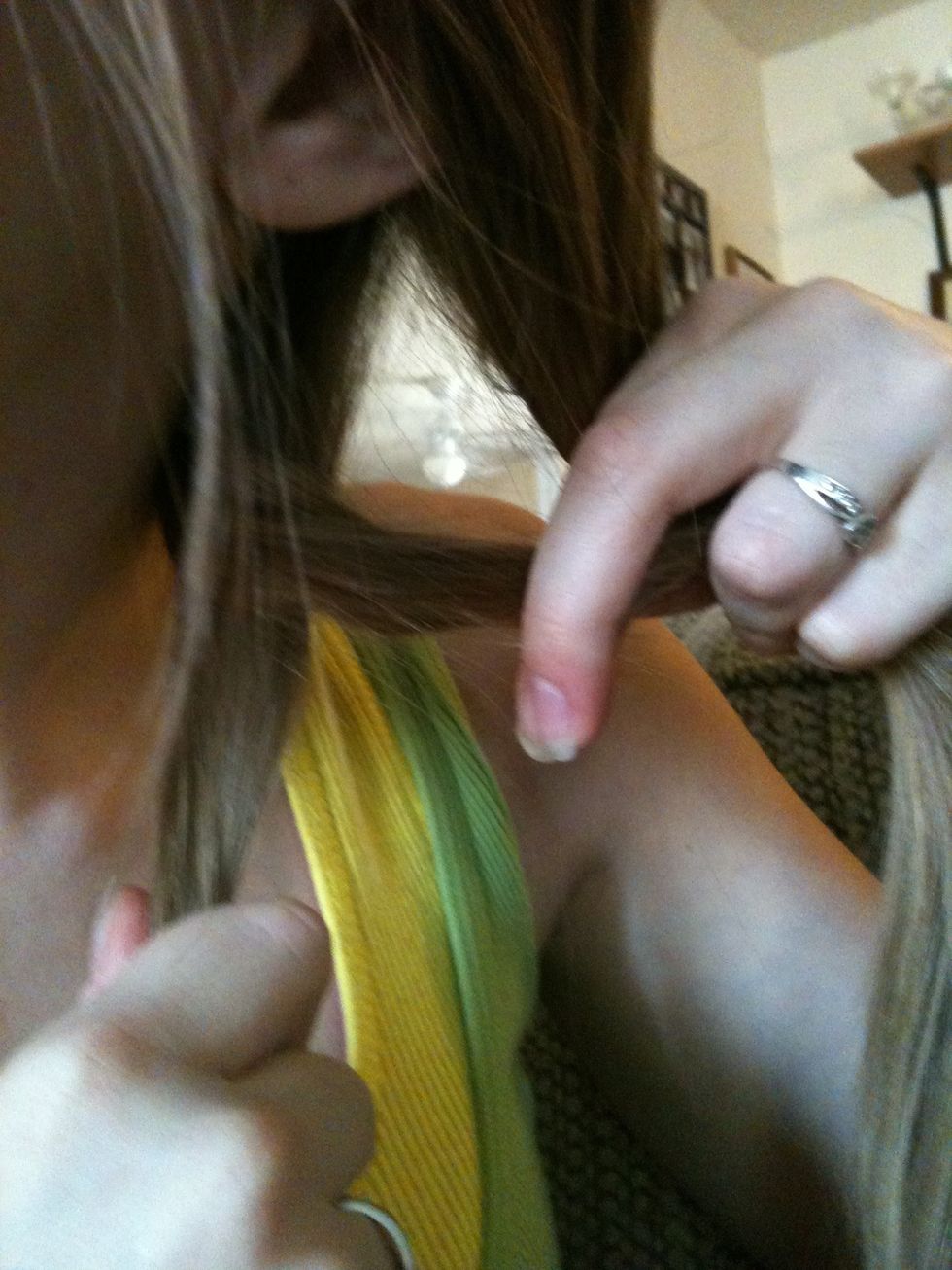 Pull that small section of hair across the big section you pulled it out of and into the other big section.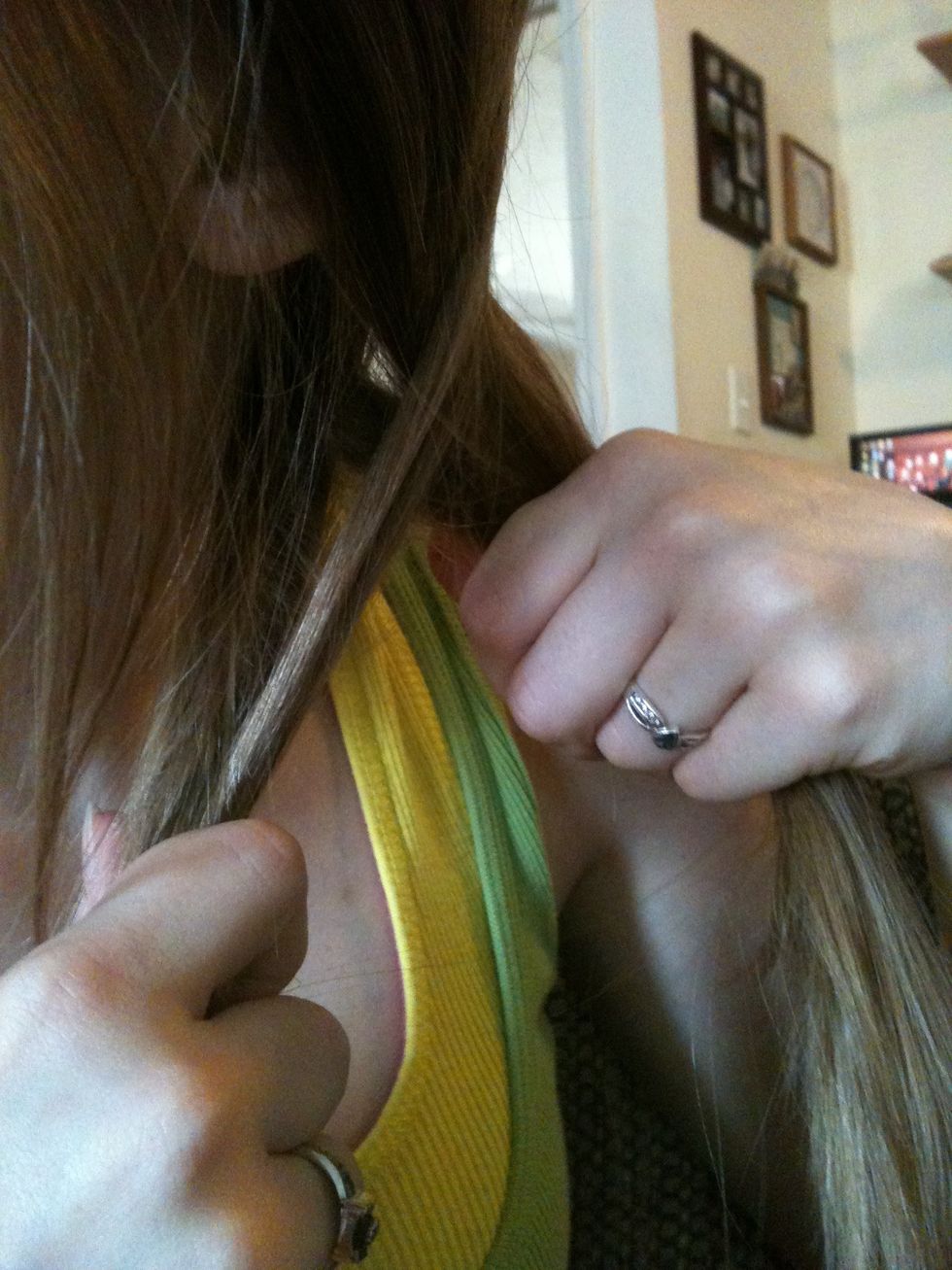 Repeat with the other side, so you make an 'X'.
And that's basically it! Continue making your "X's", using both sides. The braid will start to take shape as you continue. HAVE FUN!
Next guide will be some sort of cool French braid... If you have any suggestions from pinterest or instagram or anything, message the link to me and I'll see if I can make a guide on how to do it!
Hands
Hair
Elastic hair tie
Possibly bobby pins
Samantha .
Teenage girl who loves art, fashion, crafts, and dance. Guides will be on any of those topics. Follow me so you don't miss out!