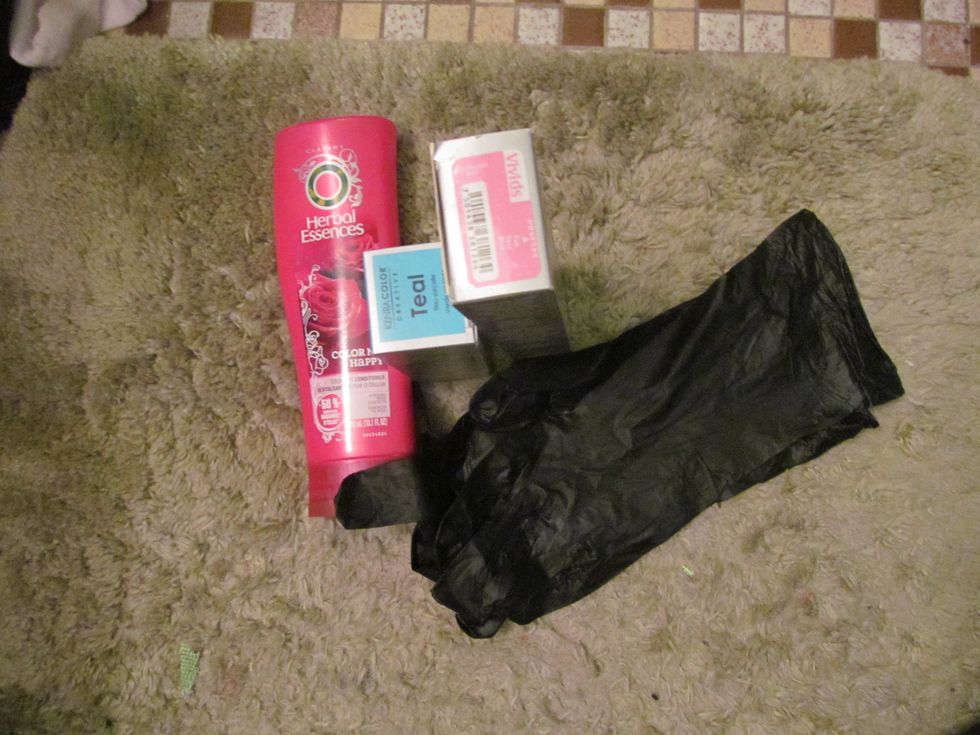 Gather supplies. Put on a shirt that you won't mind getting ruined, It is helpful for it to be a tank top that can be taken off without messing up your hair
I used "Chromasilk vivids semi permanent color", which required a hair licence to purchase (thanks mom). But at any walgreens or similar store is "Splat" or "manic panic", which work just as well.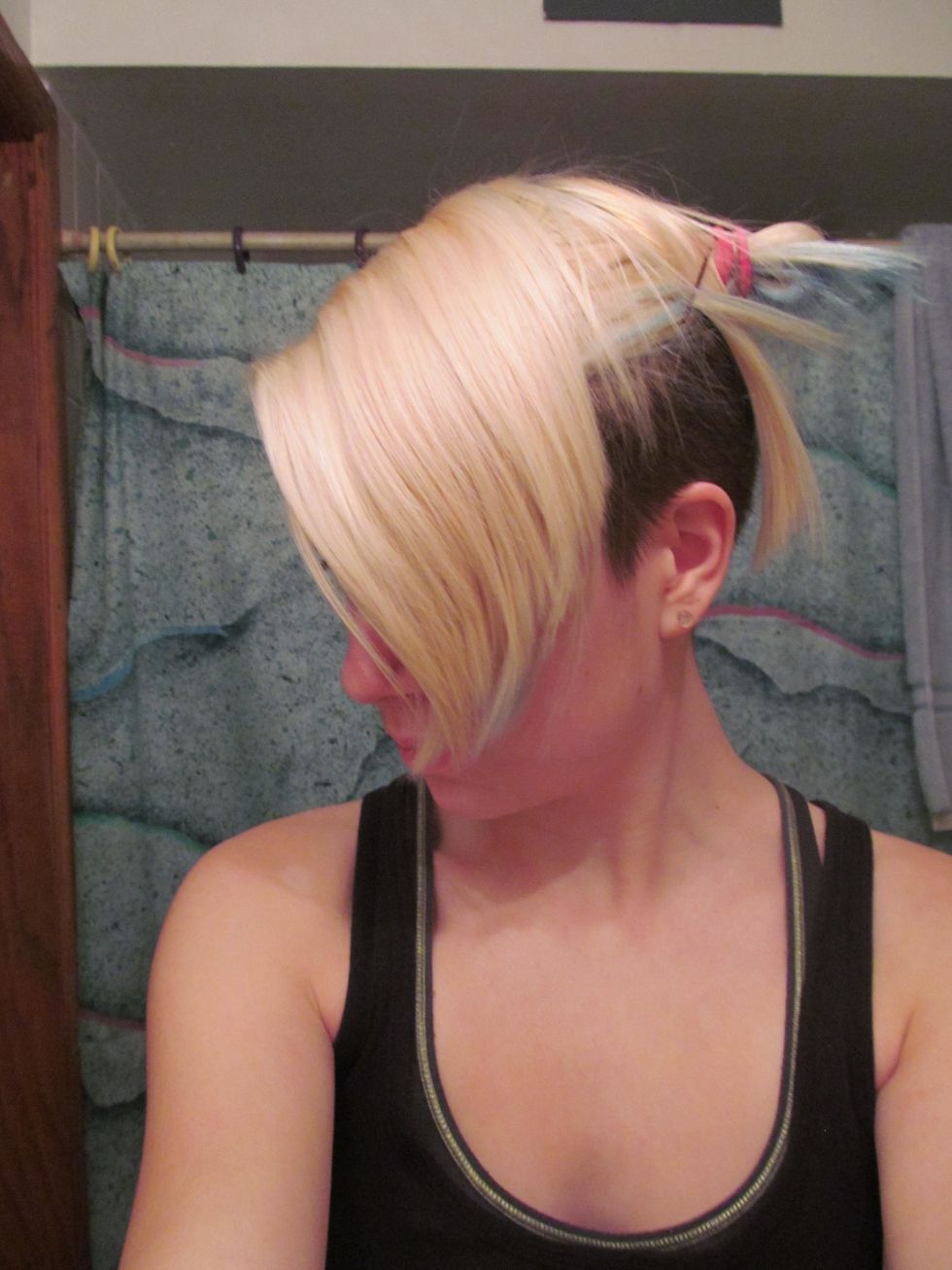 Pick the area of hair you want to make fabulous. Section off the hair you are coloring. If you have short hair like me bobby pins and hair clips are your best friend, if not hair ties work well.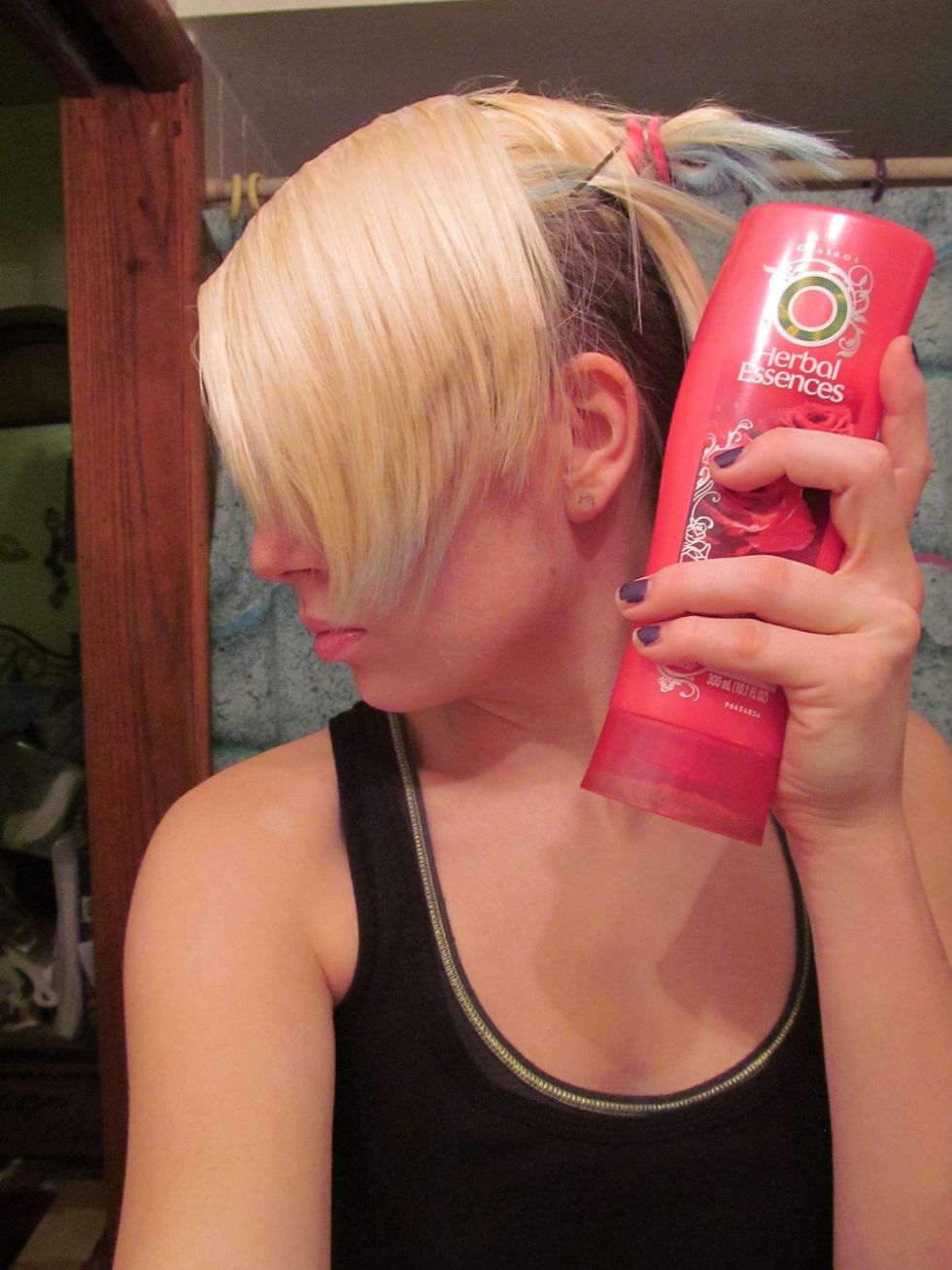 Smooth conditioner over any hair near your fabulous section that you don't want colored. I have conditioner on the top half of the blond and the shaved section. And my cheek.
Speaking from experience... if using dark colors smooth conditioner on your eyebrows, face, and neck. Basically anywhere your hair might touch and accidently turn you into a smurf.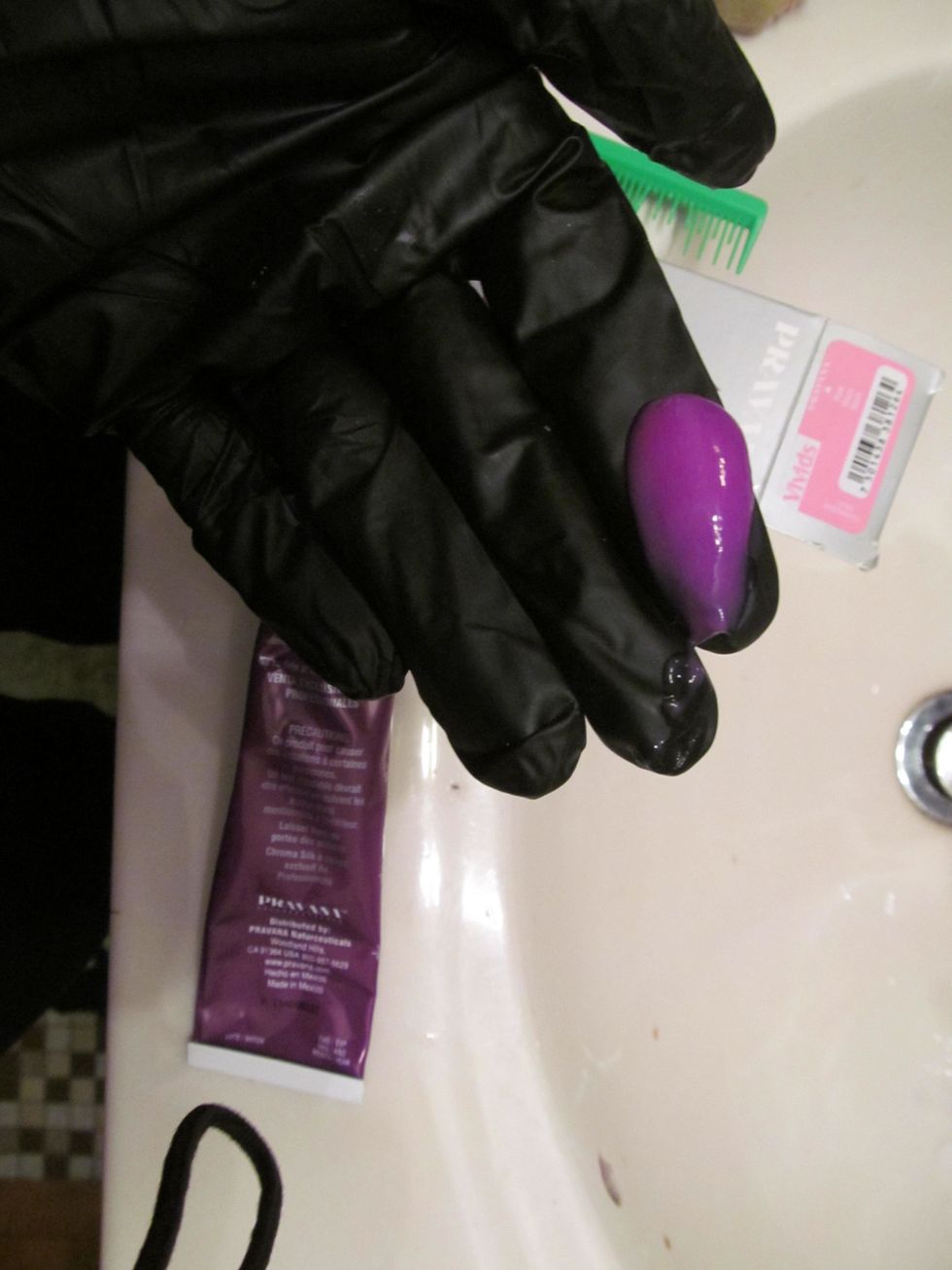 Latex gloves are optional, but may be your best friend. If using gloves put them on and squeeze some of the fabulousness onto your fingertips.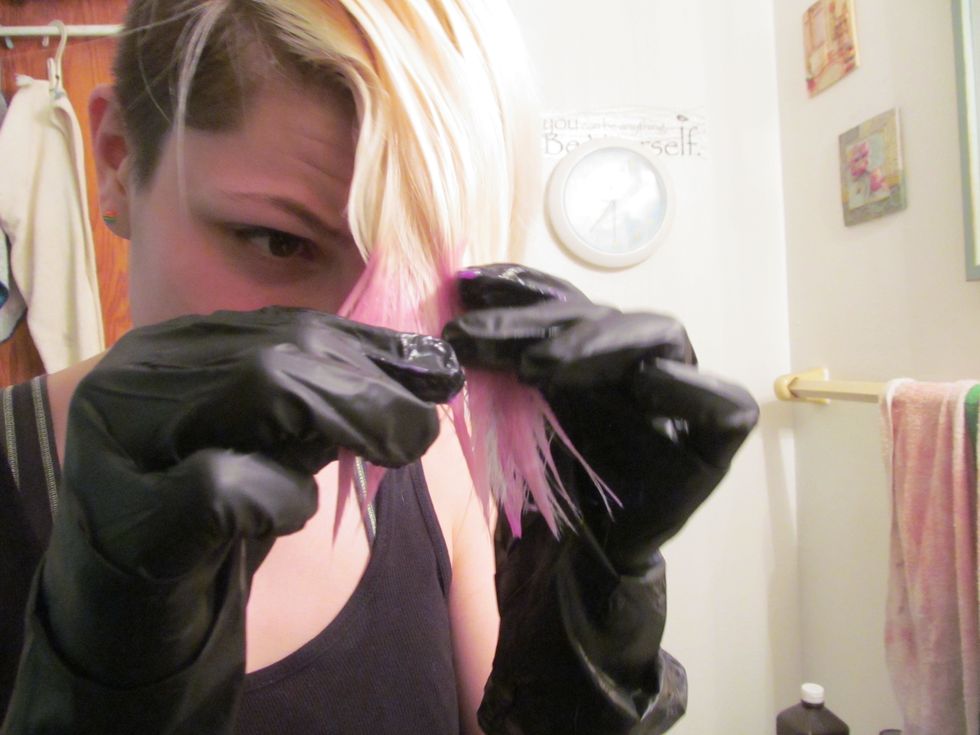 Starting at the top of the section, mush the color into your hair. I found rubbing (border line massaging) the hair between your fingers was a great way to get the color in.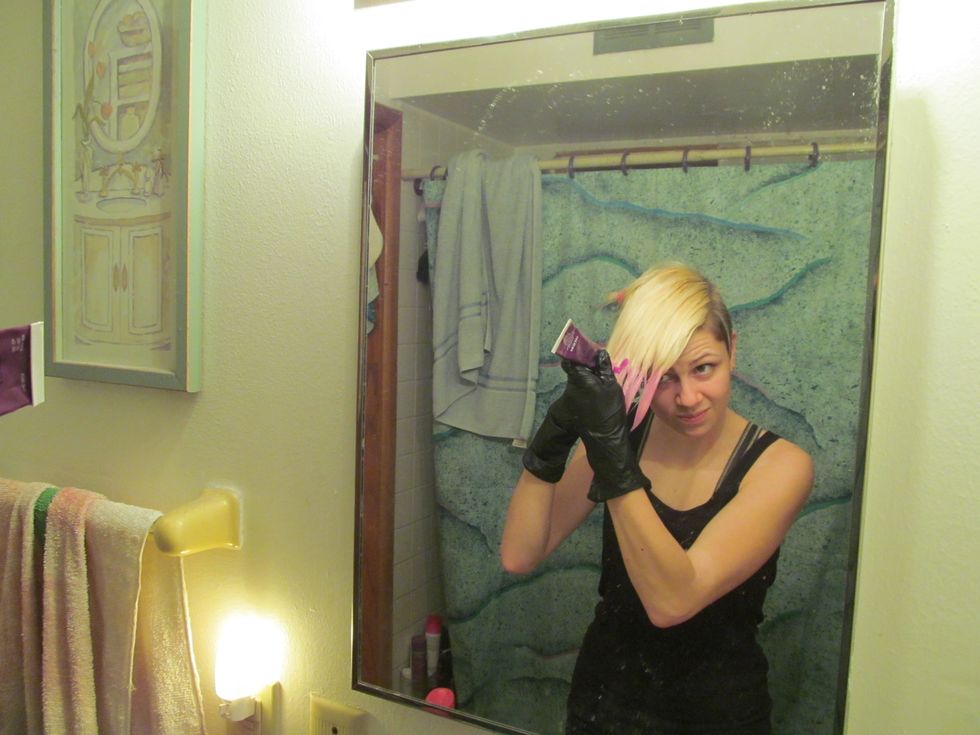 so... I got impatient and began squeezing the color directly onto my hair. From here I just took the glob and began to rub it in working my way towards the tips. Adding more goop as needed.
It actually worked pretty well, a little messy though Note: if you are doing a section that wraps round your head ask a friend for help. Its a lot easier and less messy then attempting it on your own.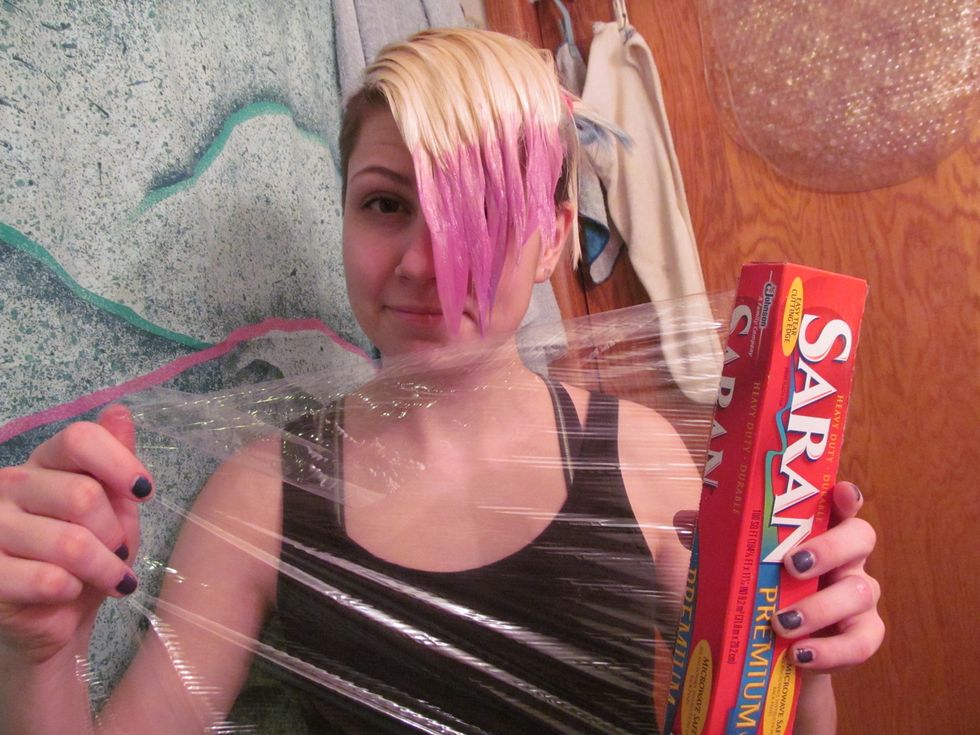 When you are done applying color, (remove gloves) and get a piece of saran wrap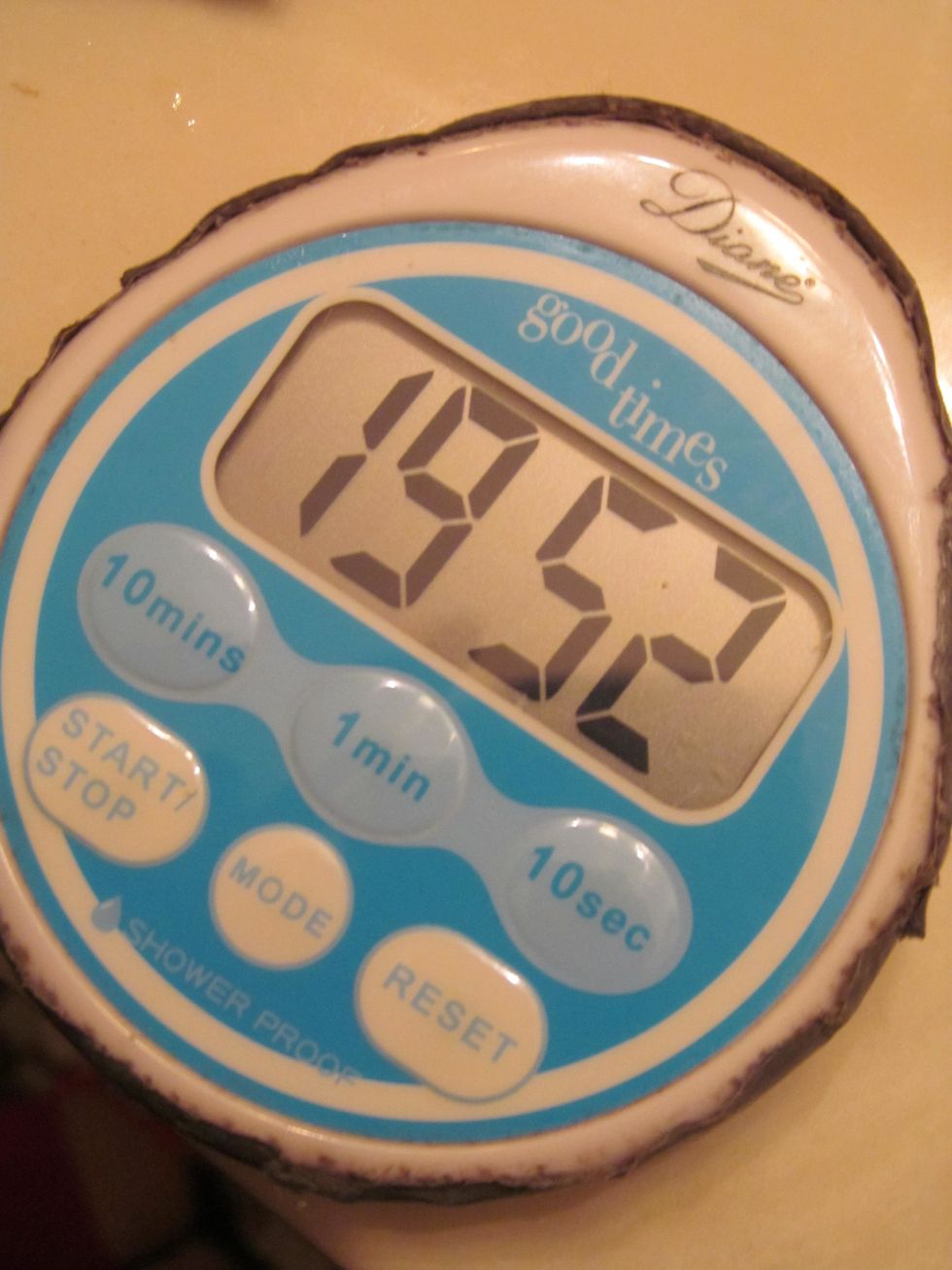 Set a timer for 20 -25 minutes (depending on product instructions) and go kill some time. (Netflix woot) The saran wrap will protect your hair and anything you might lean against.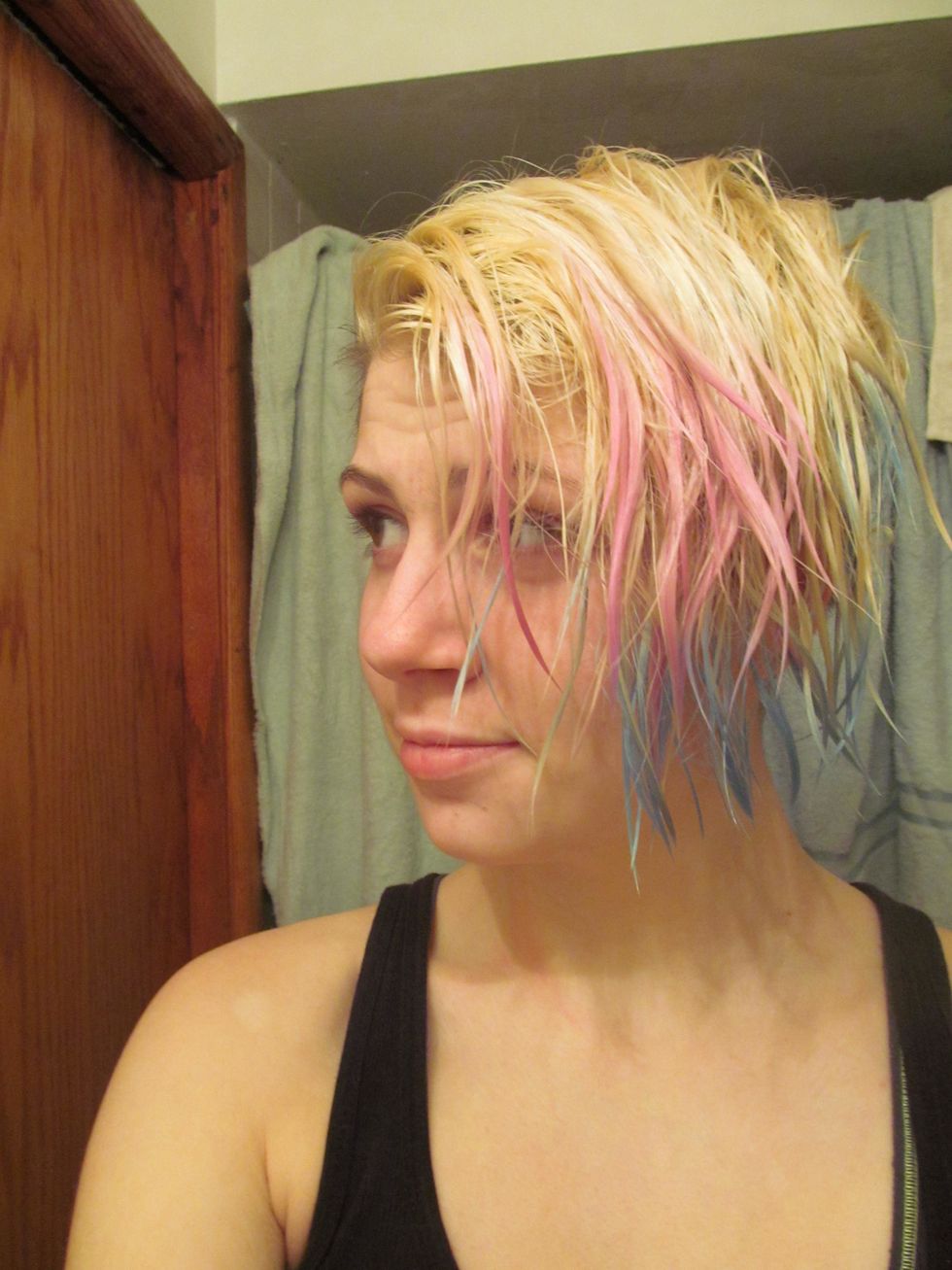 Gently remove the saran wrap and shower. You should be left looking fabulous :)
Here's a low quality selfie with crummy lighting of the finished product :) notice the random section without color? yeah... just ask for help and avoid that disaster!
1.0 Comb
1.0 Hair color of choice
1.0 (may need) Bleach/blonde hair color
1.0 conditioner of choice
1.0 shampoo
1.0 Old shirt (that could get ruined)
1.0 Saran wrap or foil