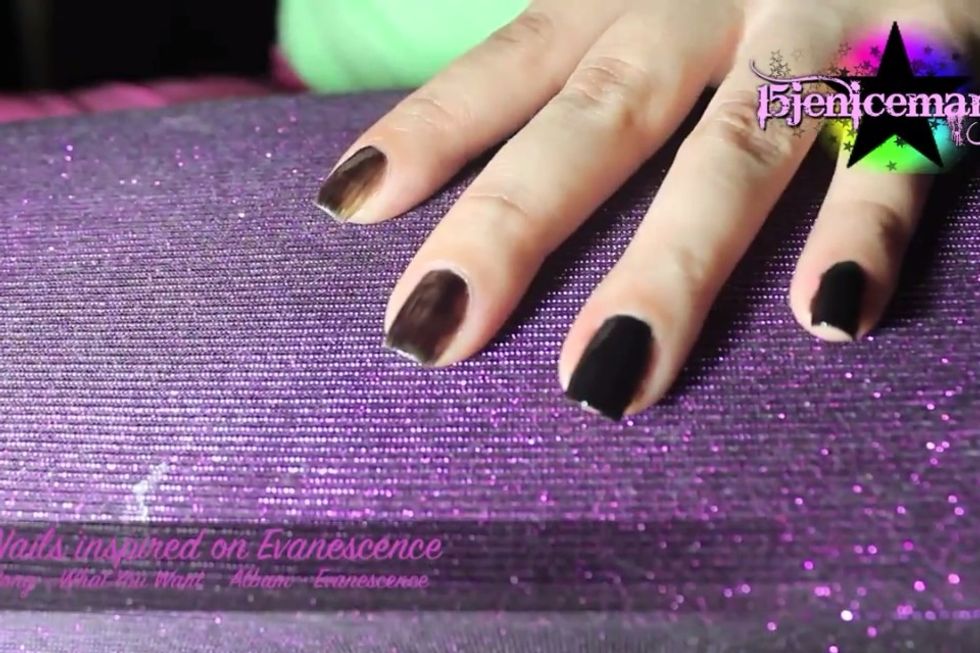 1. Paint all the nails black.
2. Dab on blue and purple glittery polish with a cotton swab or small sponge.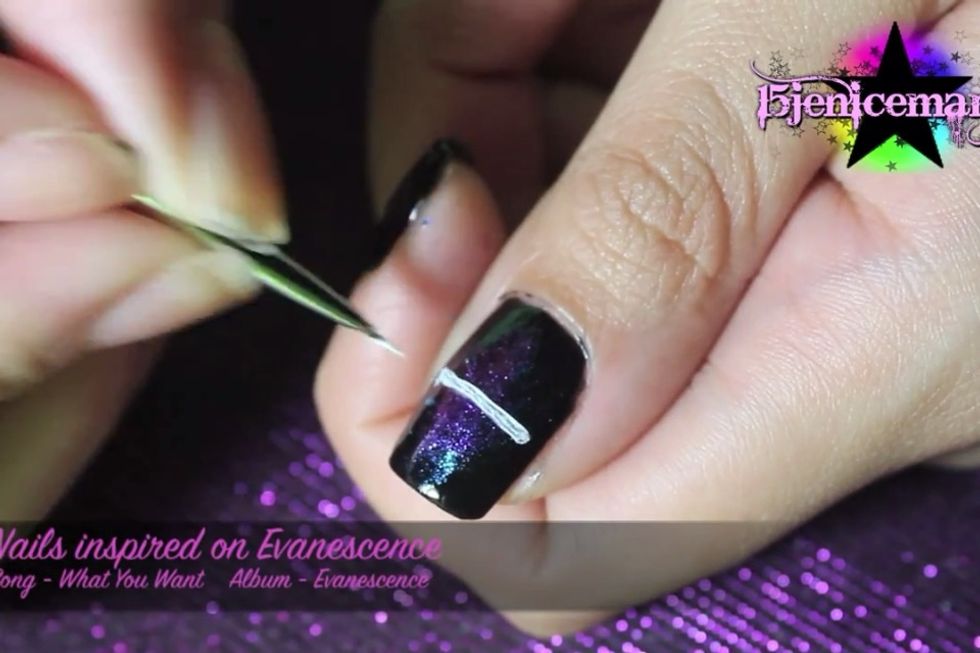 3. Draw a straight line in white with your nail brush. Sometimes an old pen works well, too.
4. Add two small lines at the top and bottom of the line.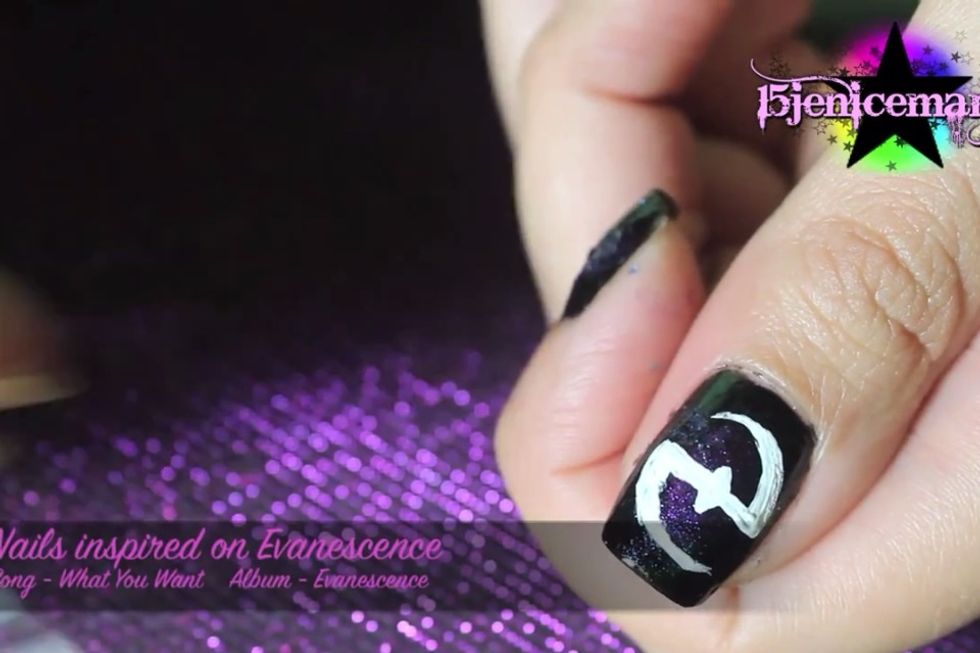 5. Finish off the rest of the design.
6. On the other nail(s), add swirly designs. You're finished! :)
All pictures do not belong to me! I forgot to put the credit here, thanks to Amy for reminding me. :) I did do these nails and they turned out very good, but it is not my idea, I'm just sharing it
M H
Hey everyone! I do guides on random stuff. If you have any ideas for guides, please message me! :) I love reading books, and I'm a Christian. I love rock bands