UPDATE: In order for my site to make it's launch date, I need more material to publish. This means I need lots and lots of requests from you guys! I'll update when site is live! Thanks guys!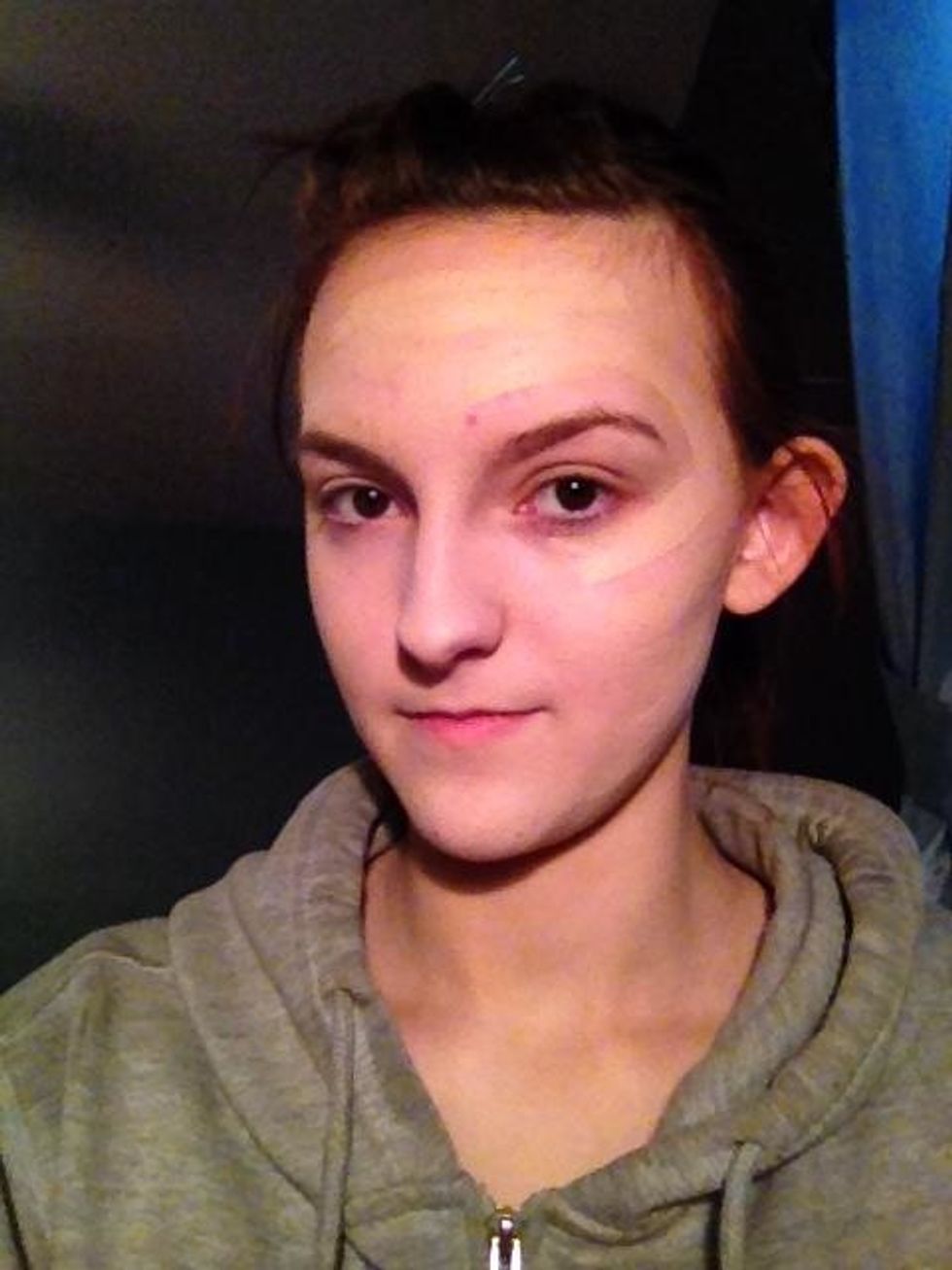 Start off by using the lightest foundation you can find thats still not white. I'm just using my regular one because I'm quite light myself and this is the lightest shade Maybelline makes.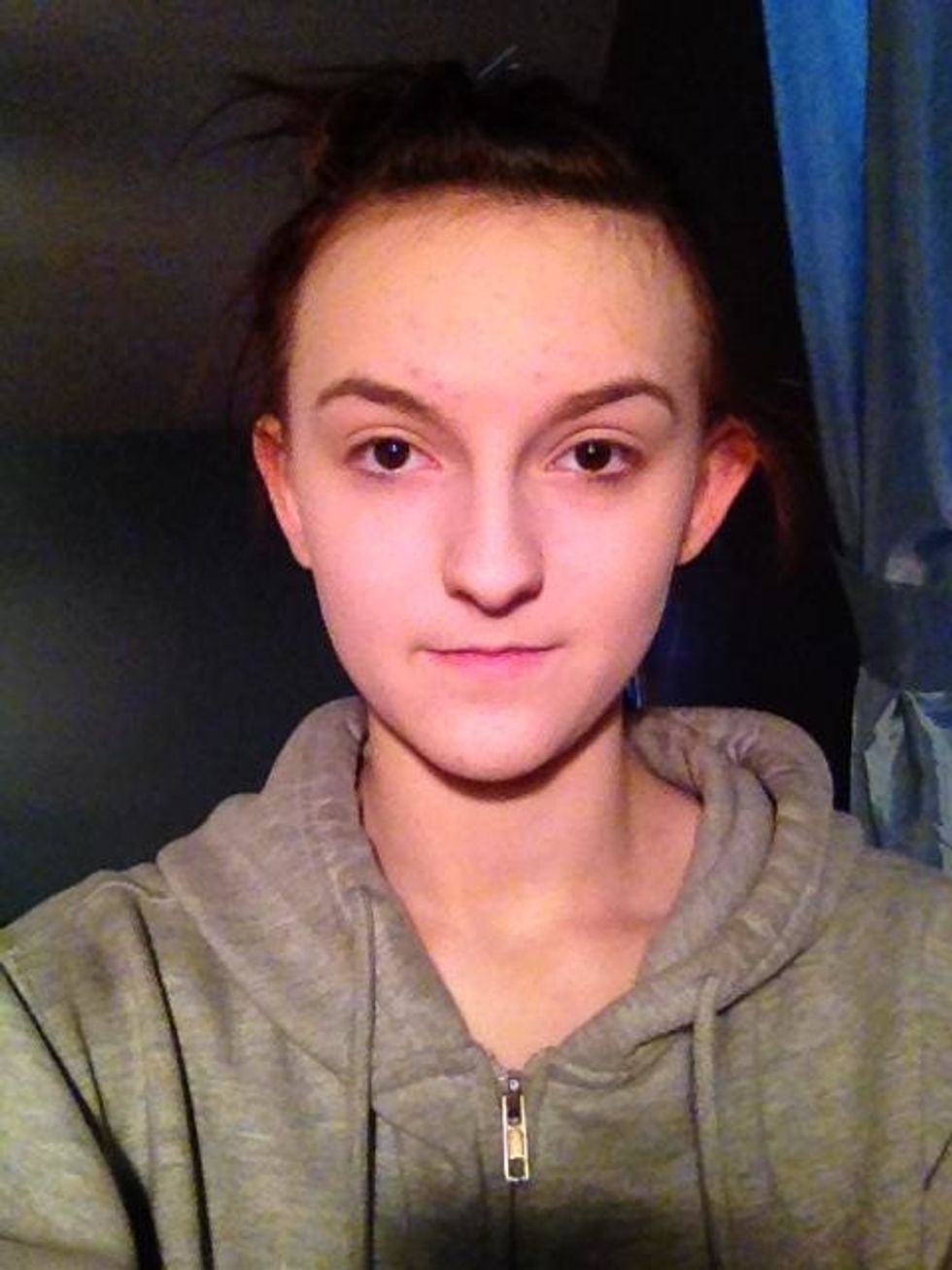 Blend into your skin and brush over with a white power to smooth.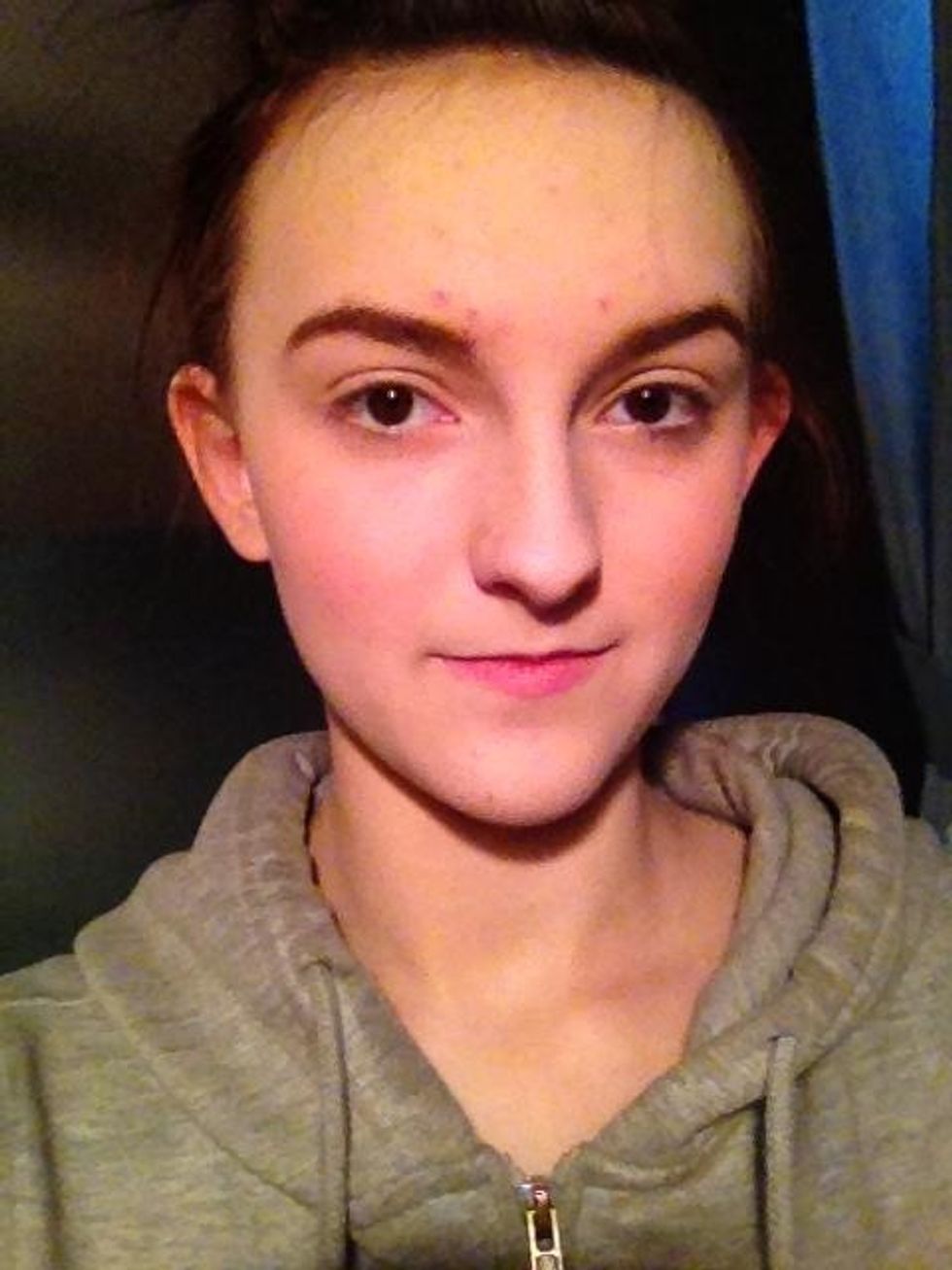 Using a light pink blush, brush onto your face blending up and out, focusing mainly on the apples of your cheeks. Pencil in your eyebrows. Elsa has very expressive eyebrows...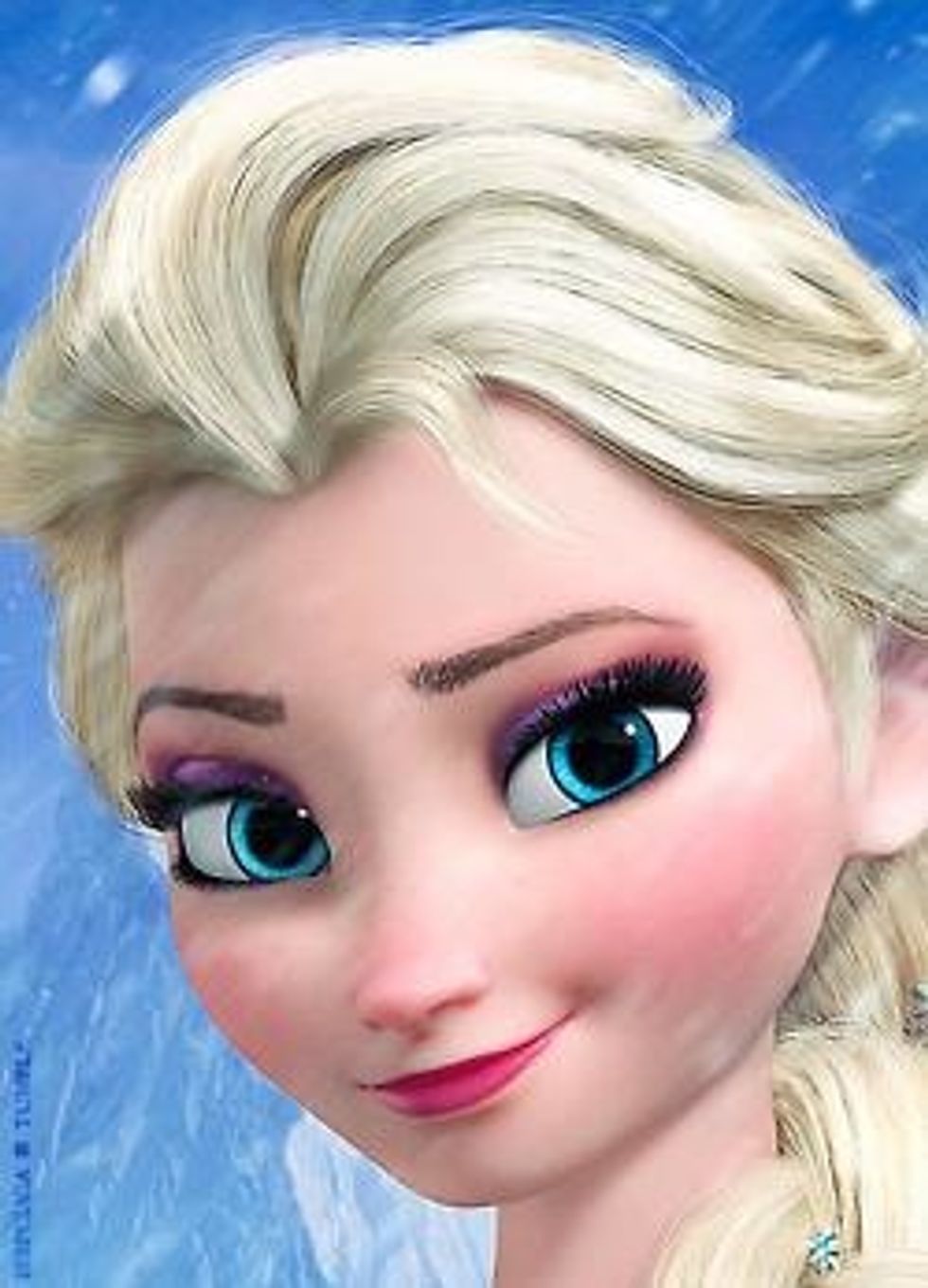 With her iconic raised brow, Elsa's eyebrows are key to her look. If you have naturally dark eyebrows and are using a blonde wig, you may want to cover them and pencil over in a light brown liner.
Apply a pink eyeshadow on your lids. (This can be changed to purple since I added blue on top later to make them so)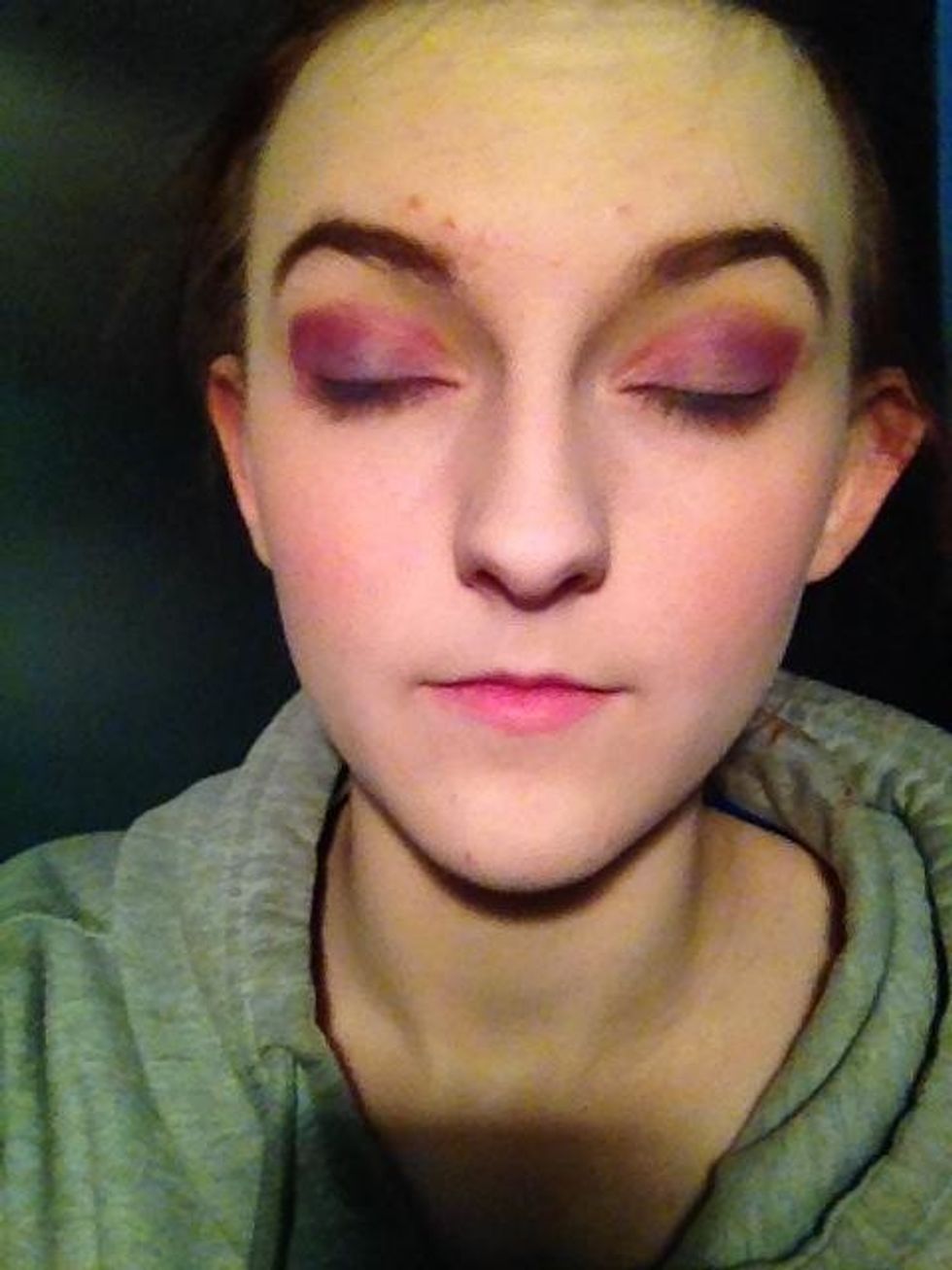 Add a darker pink along the crease and fan out like so. Add some blue to the lids to make them more purple. (Skip if already purple)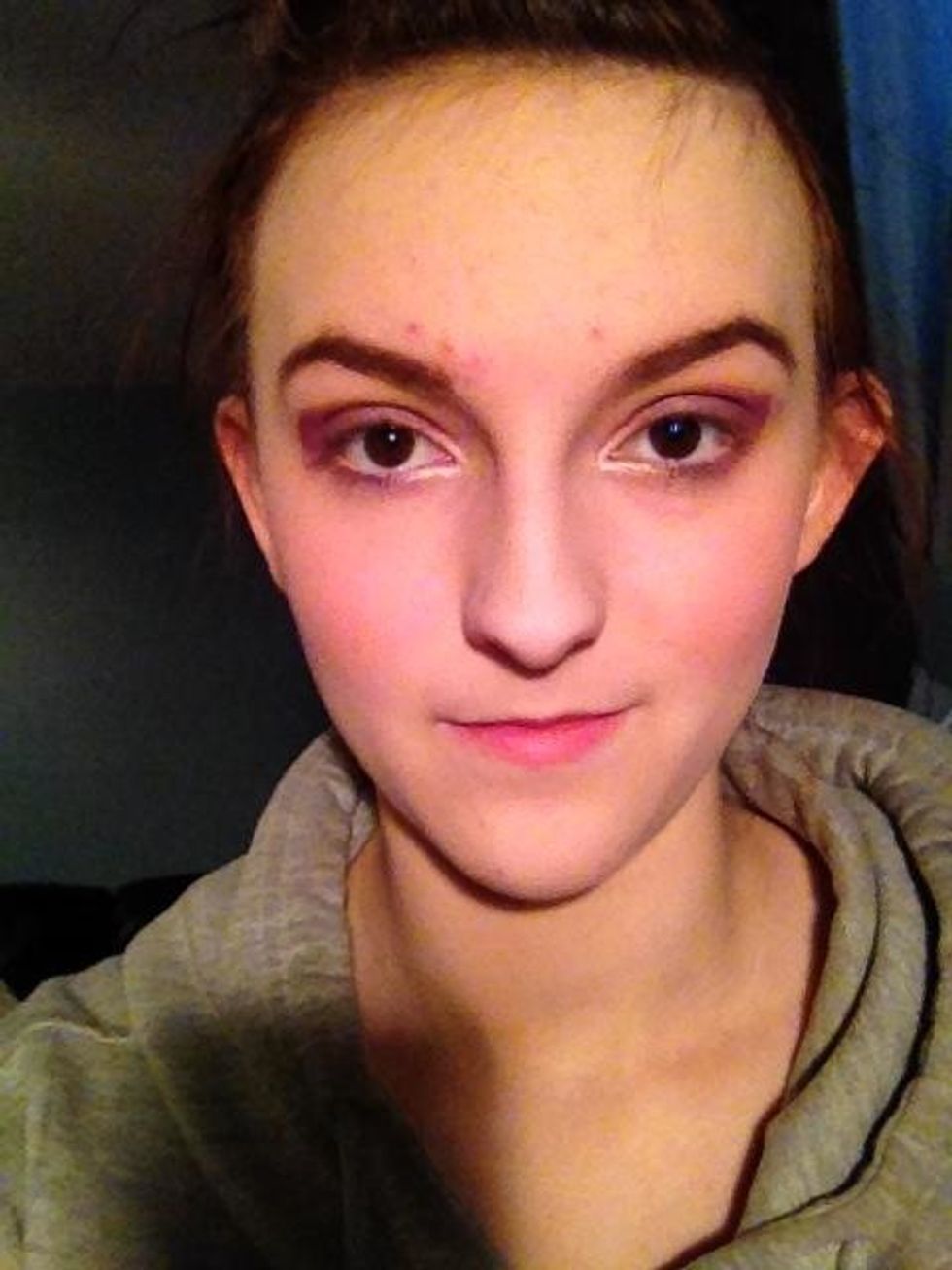 Add a light, whitish, shimery shadow or liner to the inner corners of your eyes and blend out.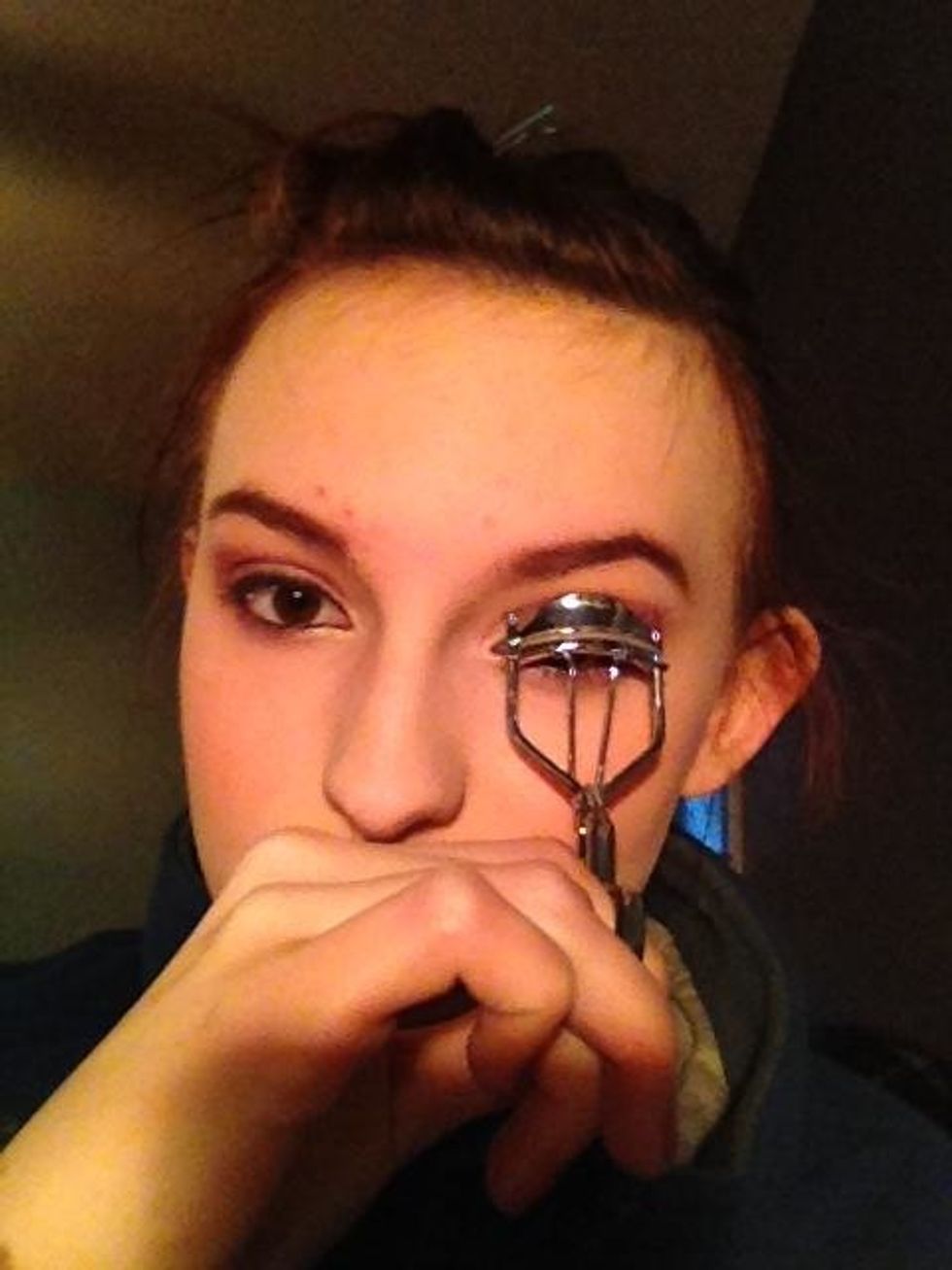 Curl your lashes if you prefer to do so. I recommend it because of the top liner.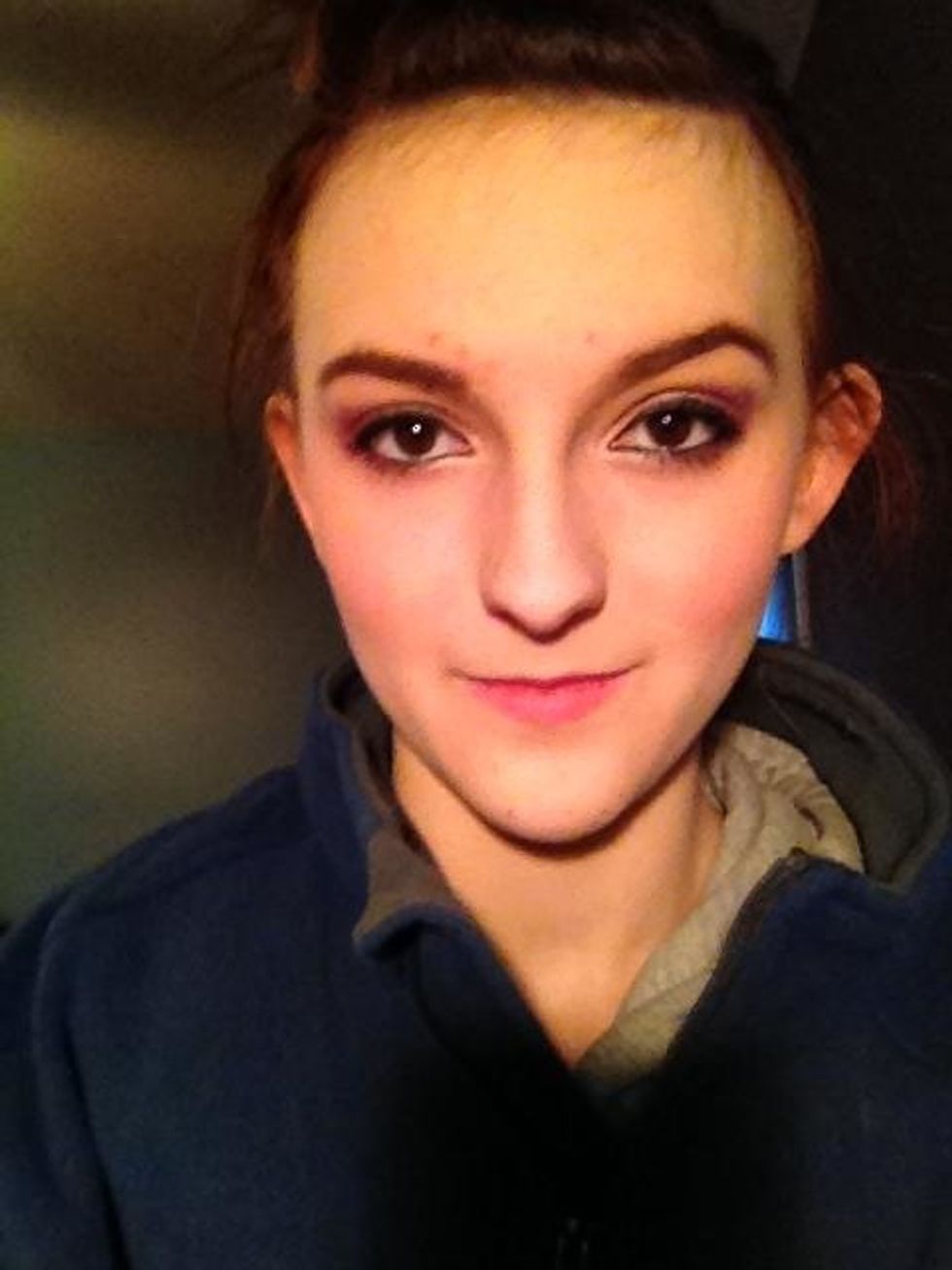 Mascara!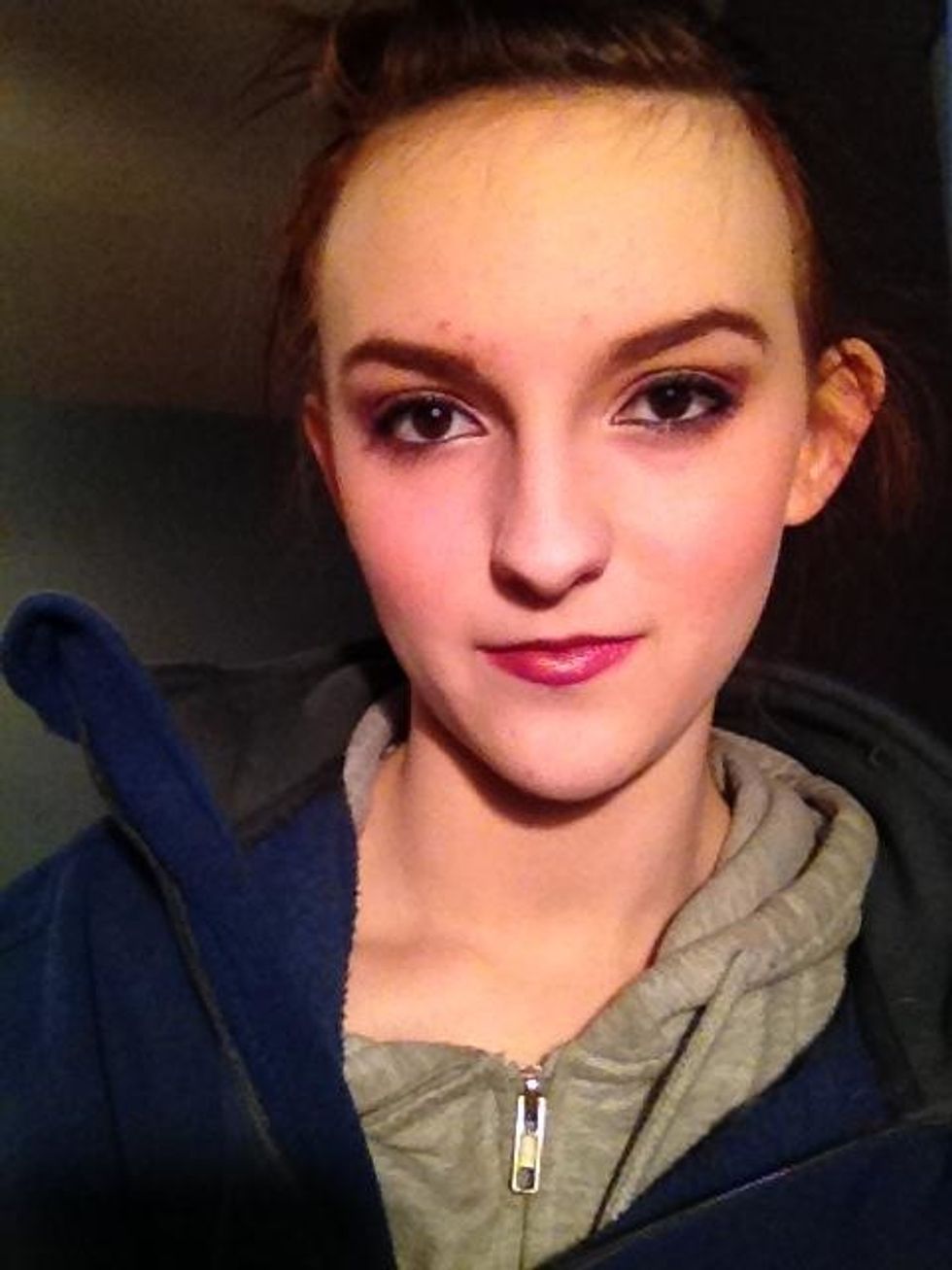 Add a purple/pink or burgundy lipstick and...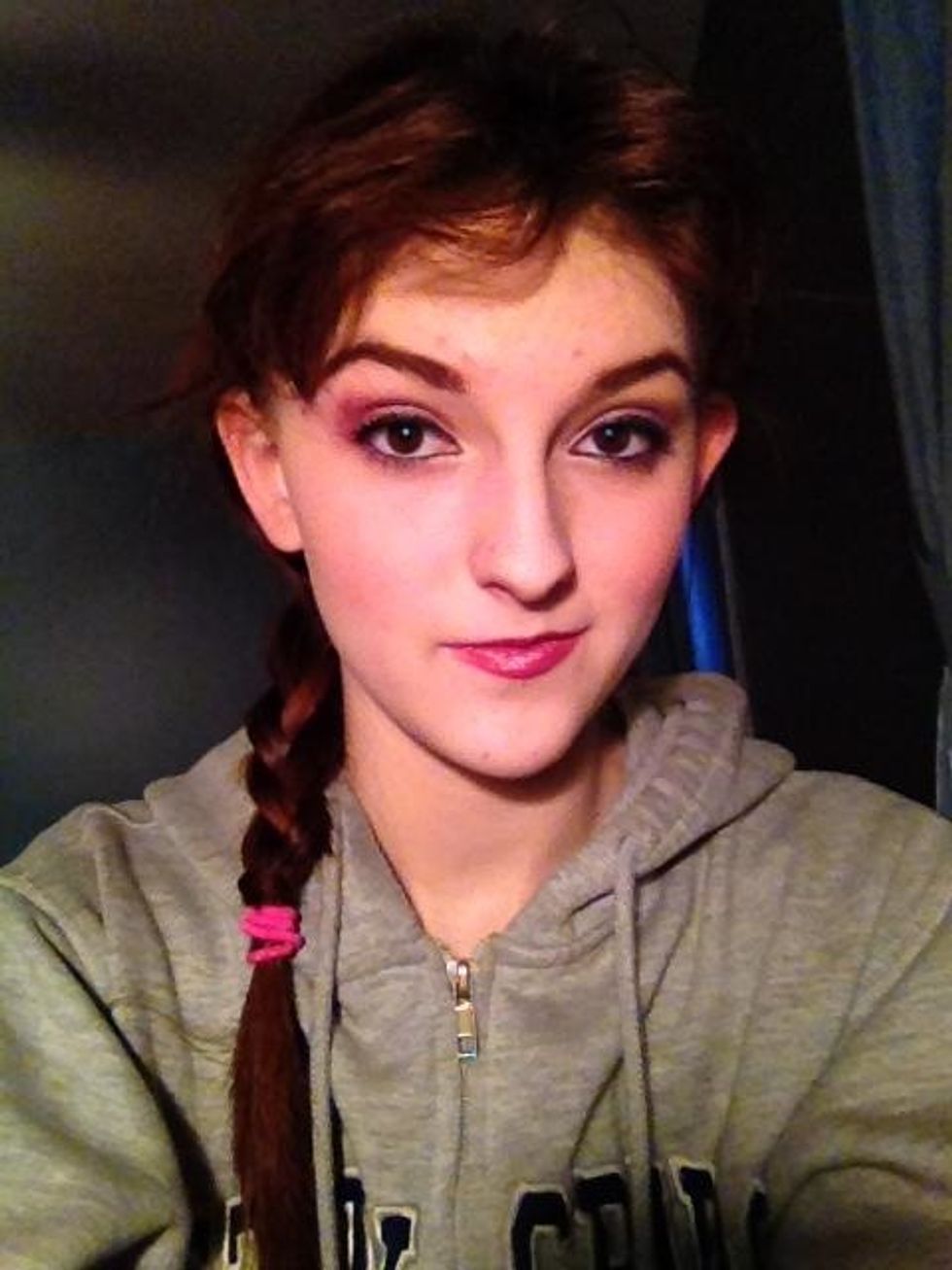 You're done! Have fun being Elsa for a day and sing your little heart out. Hope you enjoyed! Please follow and comment with any requests! :)
P.S. I've had many tutorials sitting in my camera roll that I haven't actually posted on Snapguide due to my extended hours at set crew. Will post ASAP. Thanks for your patience!
The creator of this guide has not included tools
Rebecca <3
I love to do makeup but I don't have a lot of time so posts are few and far between. I plan on going to a special effects makeup school when I graduate. Enjoy!