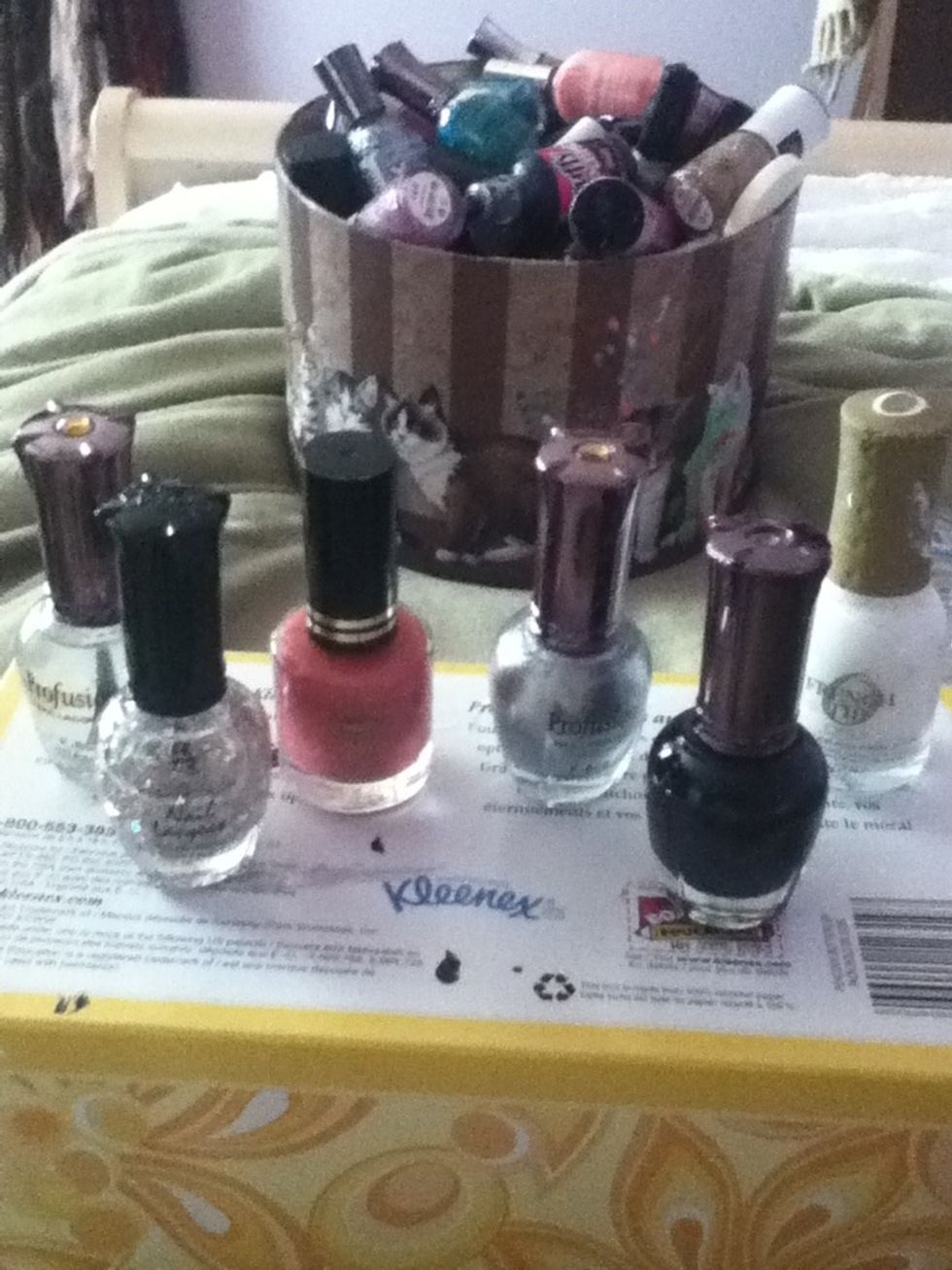 It doesn't matter what brand the colors are from. Just saying.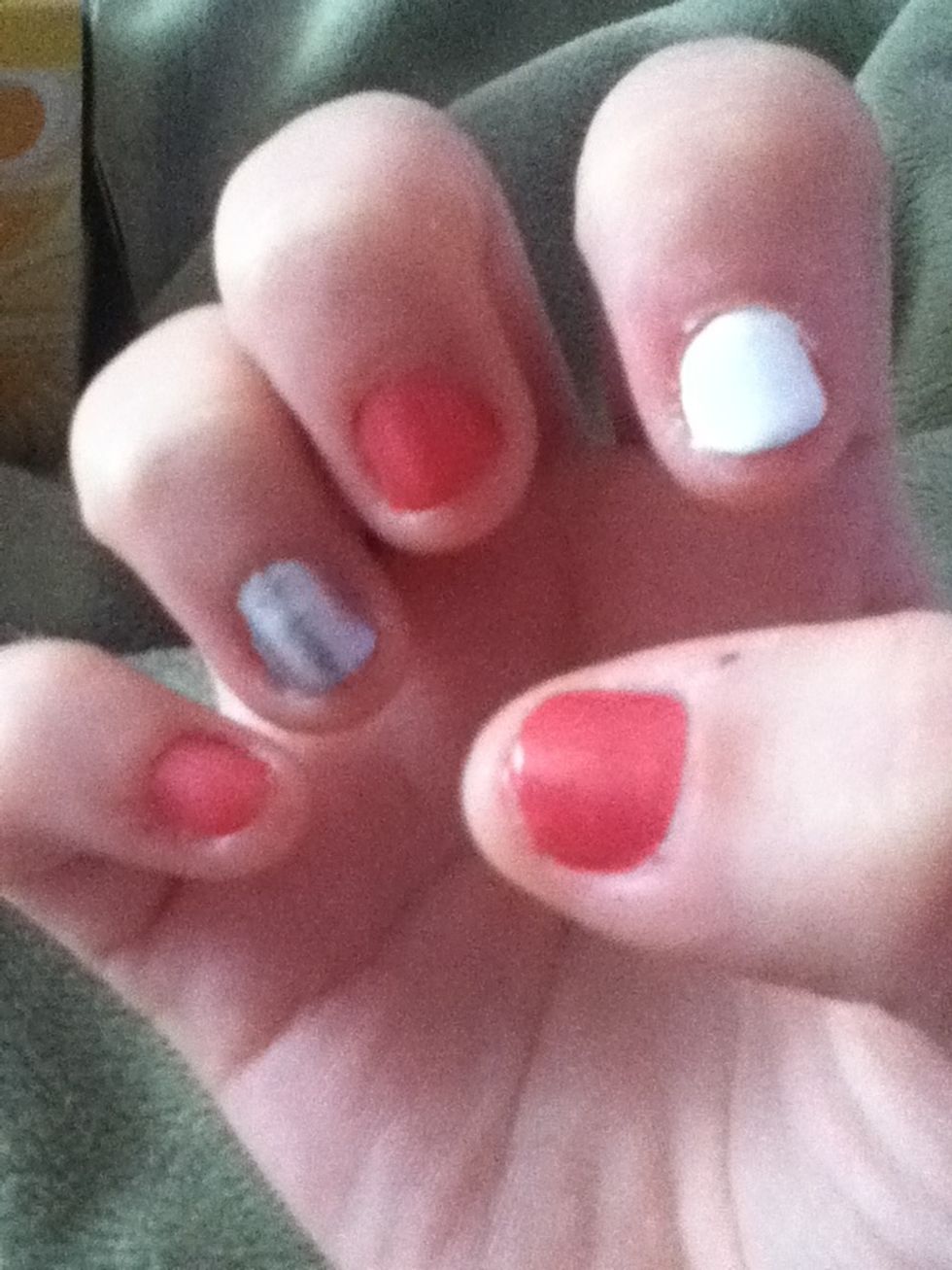 I painted my nails 3 pink 1 silver 1 white.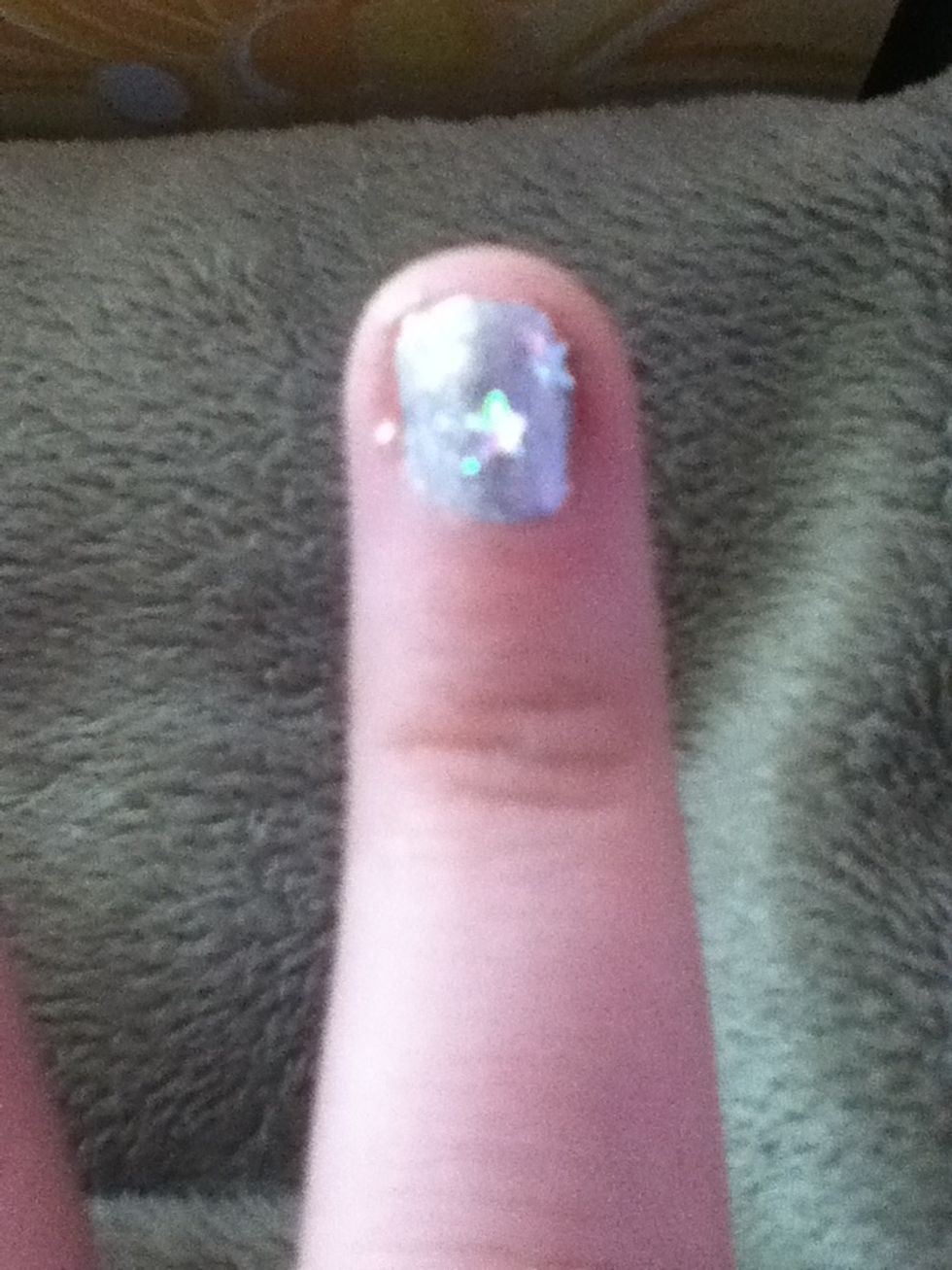 On the silver nail I put the glitter on.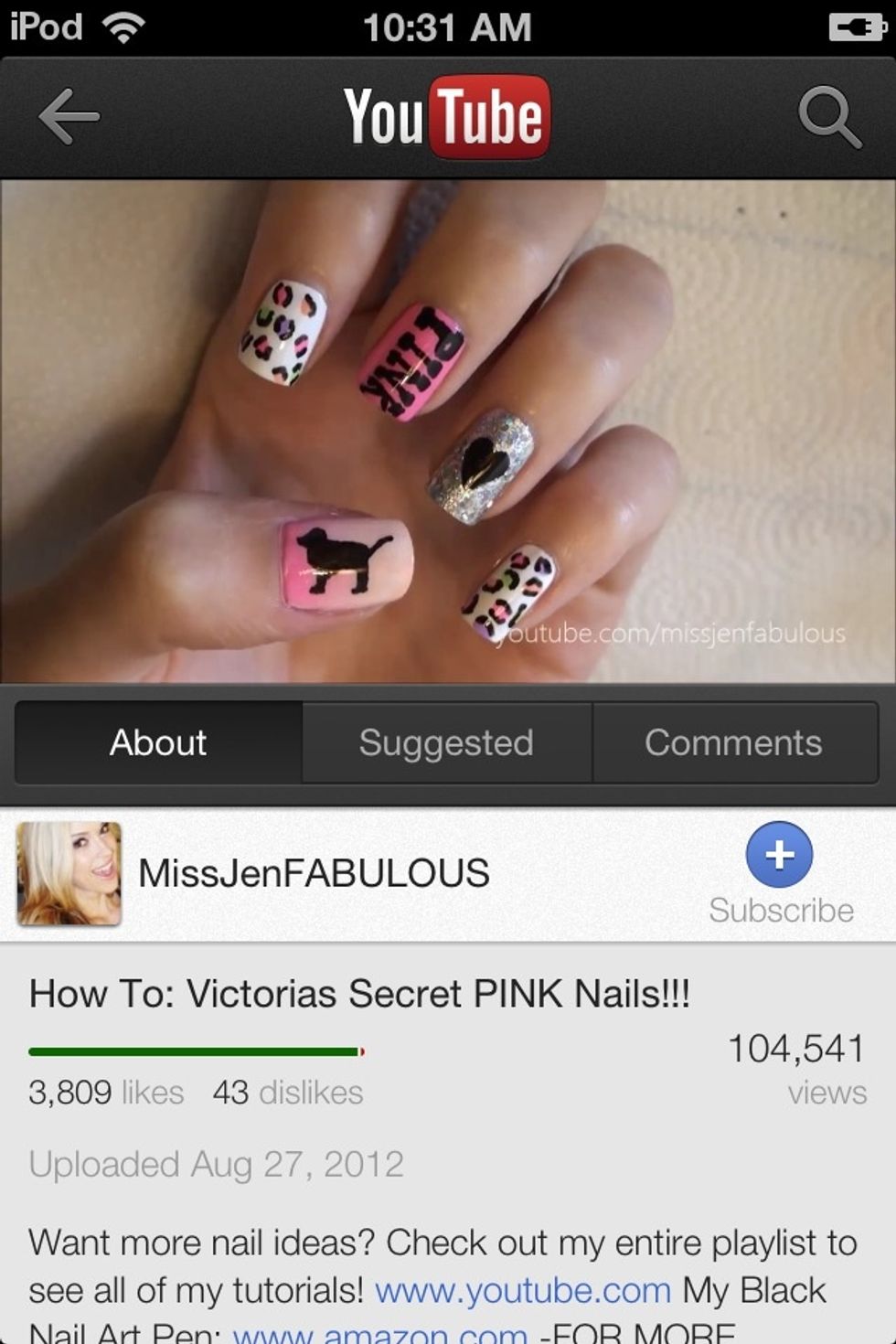 On your middle finger write PINK in black. On your index finger put cheetah print of any color or colors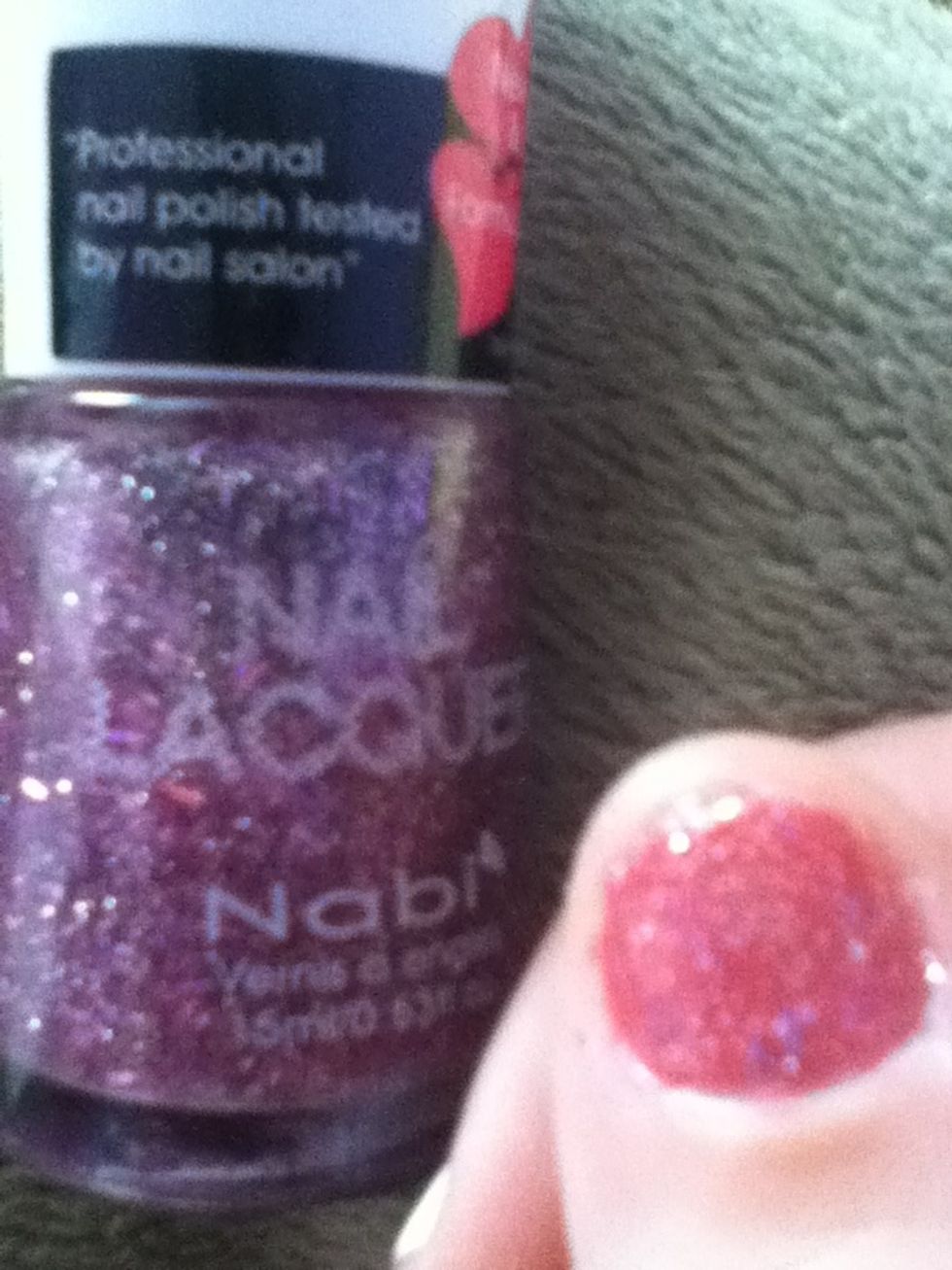 I thought this pink glitter would be cute On the tumb.the pinky I left it blank cause i thought it would be to much already.
Silver nail polish
Sparkle nail polish
Black nail polosh
Pink nail polish
White nail polish
Clear nail polish
Pink glitter