This is an easy nail art tutorial that you don't need any special tools for!
2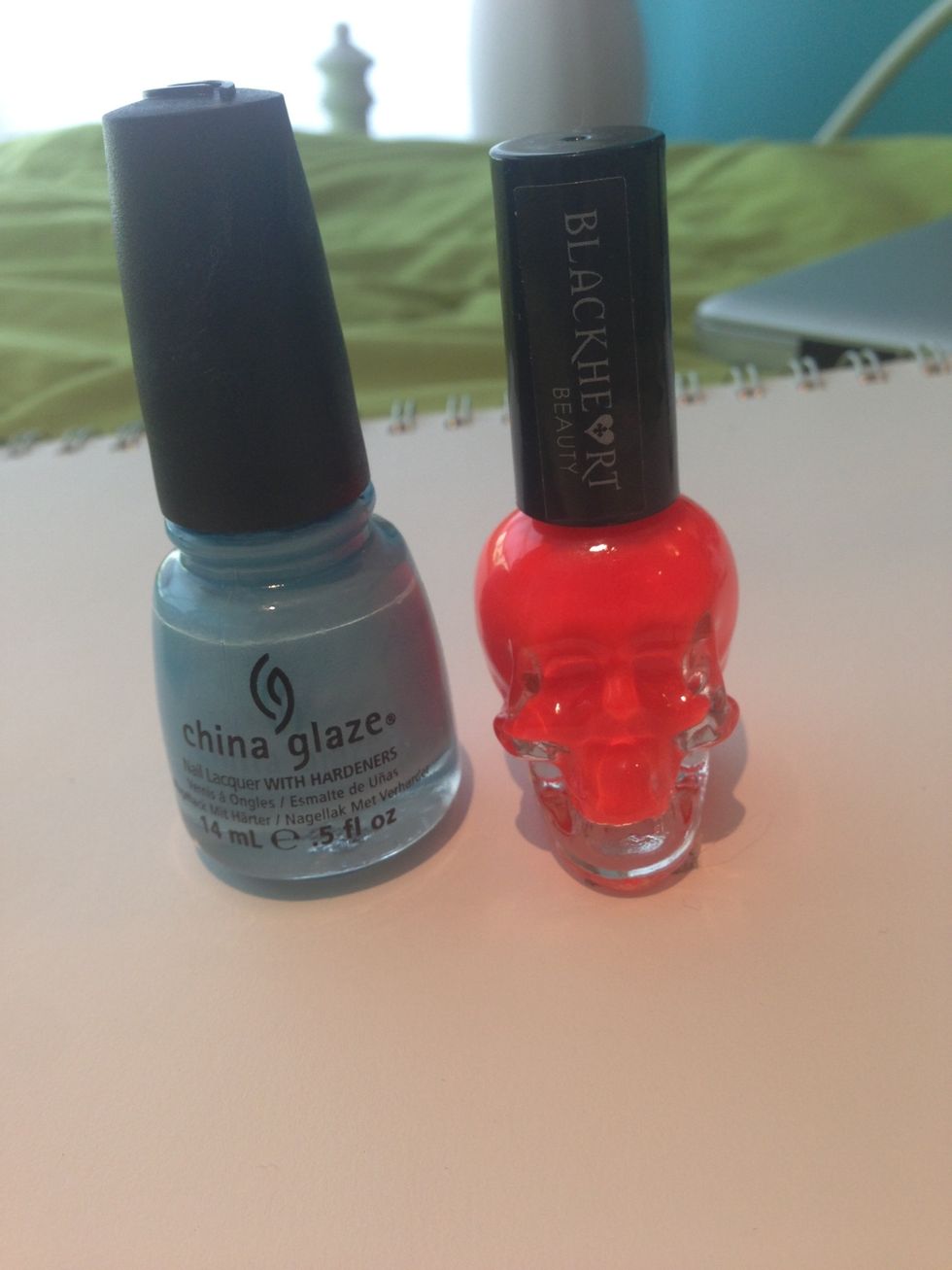 For this nail art you will need two colors of nail polish. I suggest choosing one that can cover your base color in just one coat. I'm using china glaze Bahamian breeze and hard candy acid rain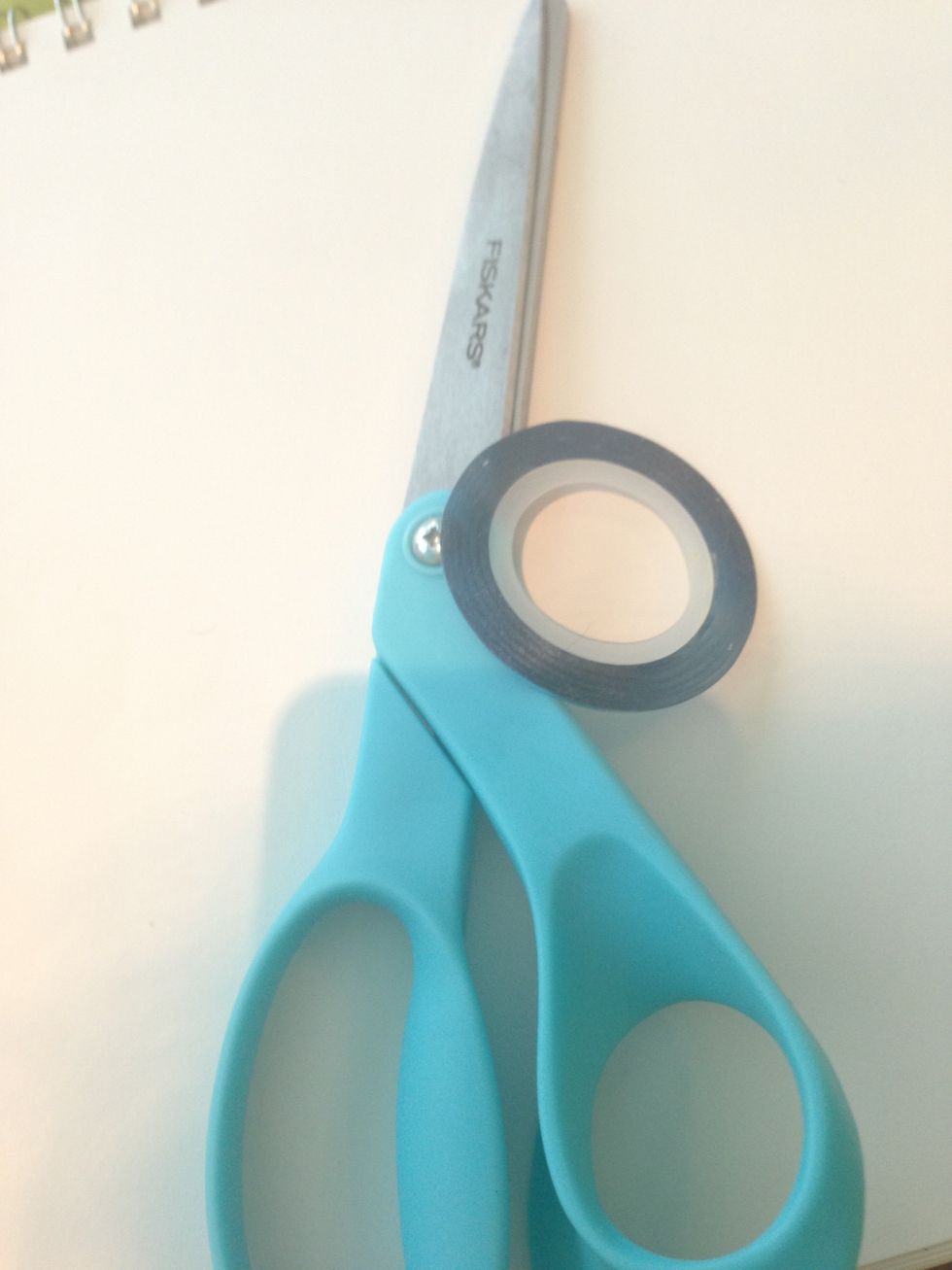 For this Manicure you will also need striping tape and scissors. If you don't have striping tape check out my guide on making your own! It's super easy!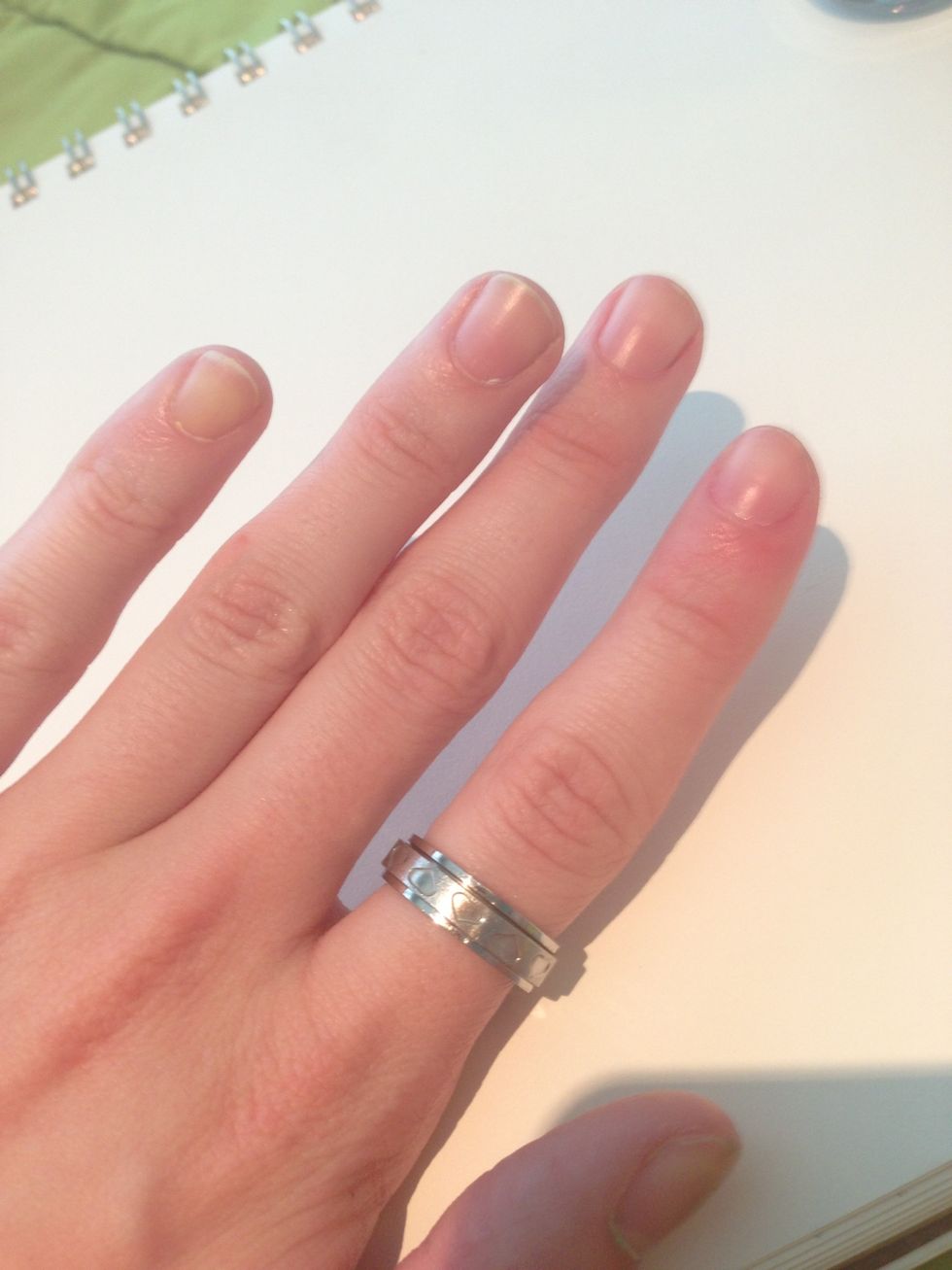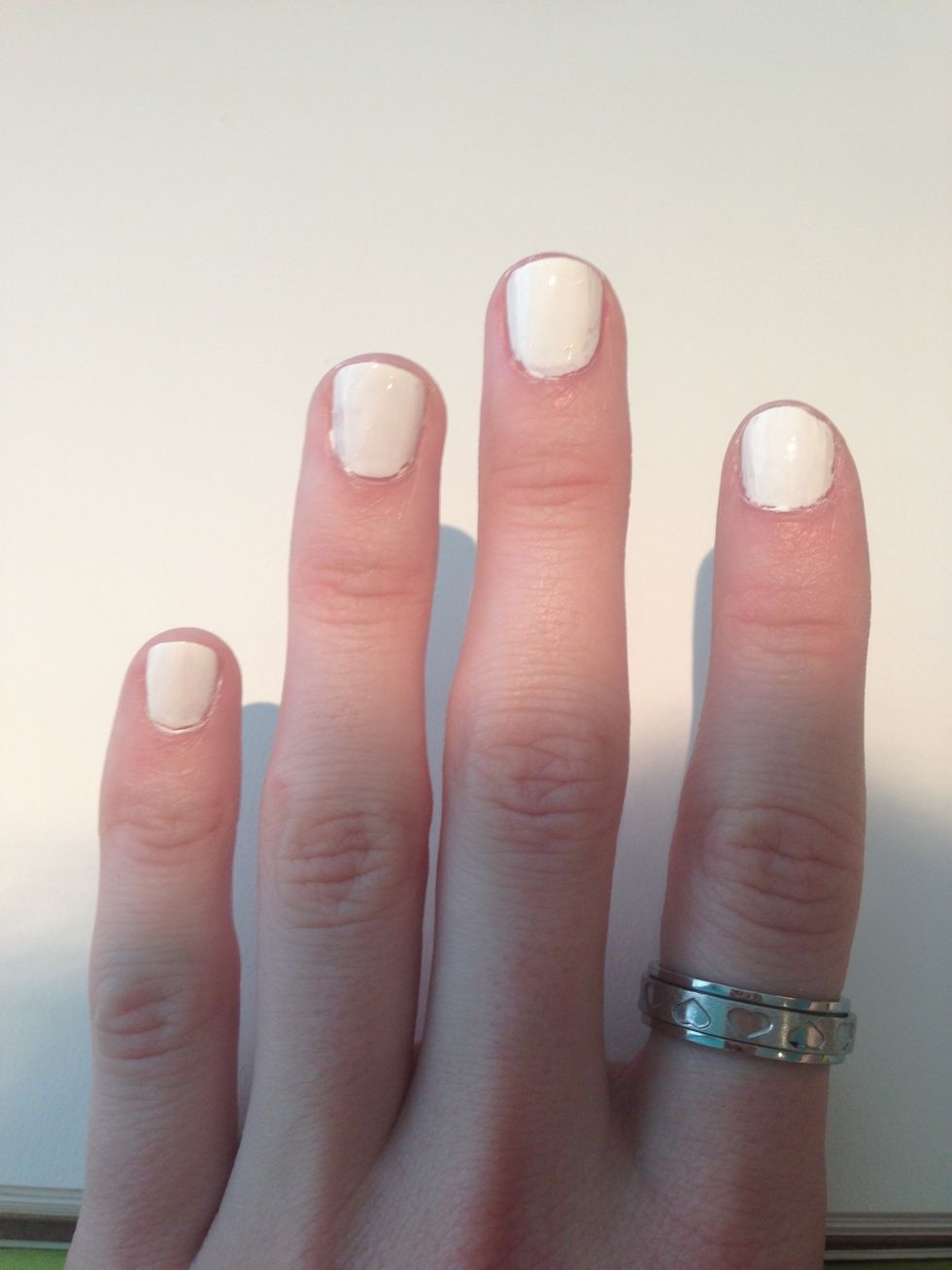 I love using neons in summer. Since my base coat in neon orange I am putting a base of white on my nails to make my neon polish brighter and cover in less coats! I used sinful colors snow me white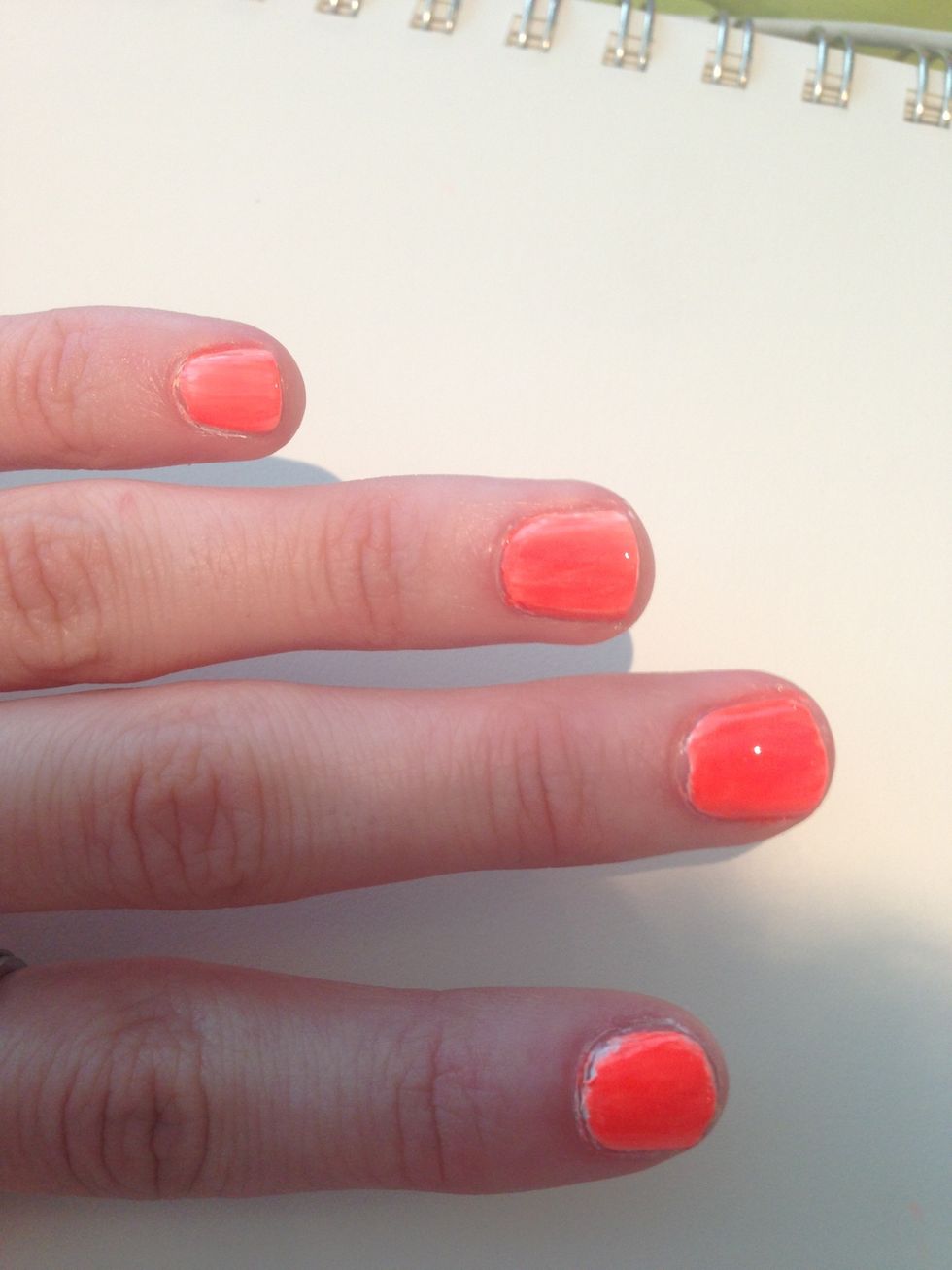 Next you will paint your base color on! It doesn't have to be perfect because your other color should cover it. Remember this color will be the design.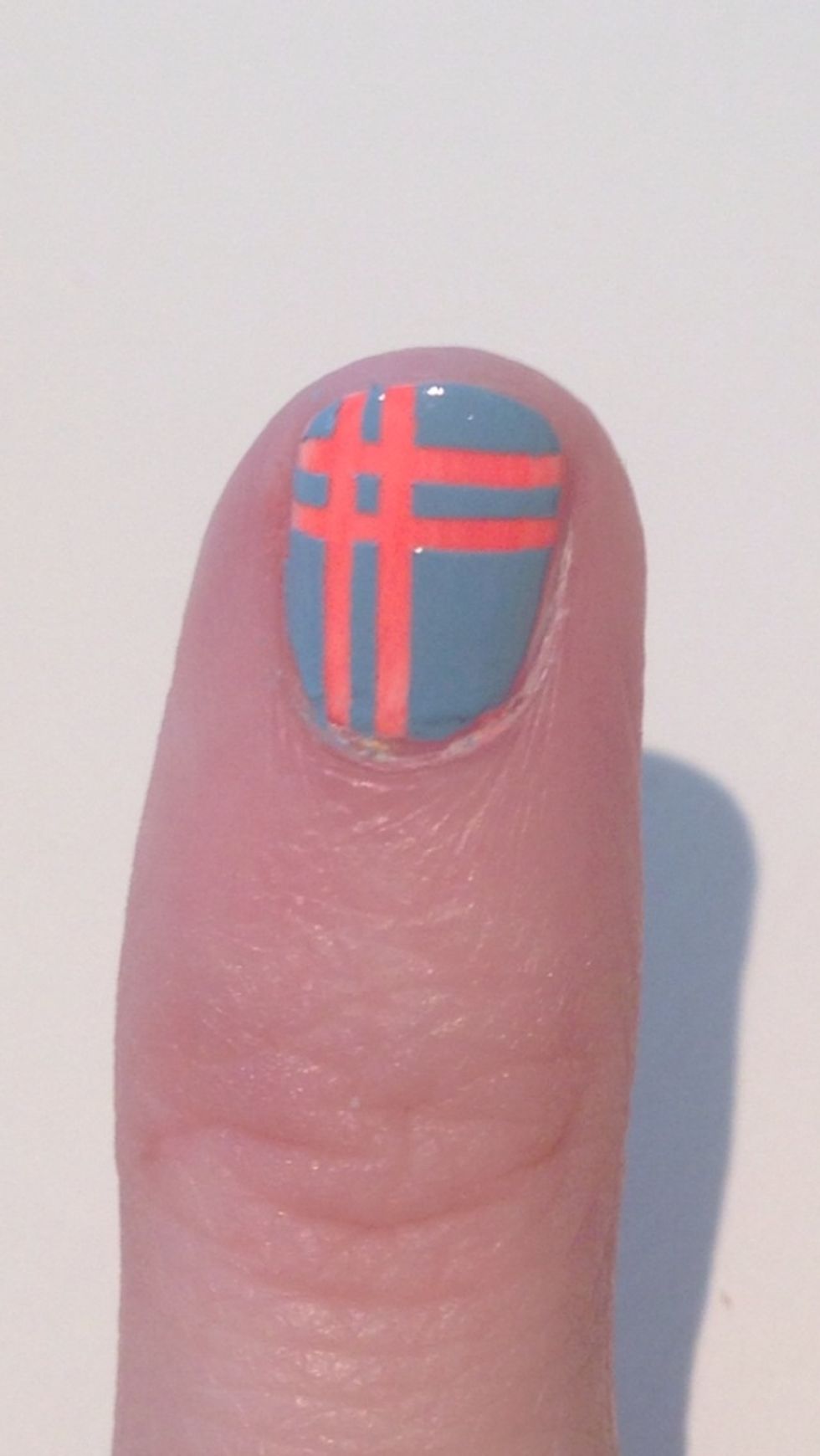 This is the first design. You will need 4 pieces of tape. MAKE SURE YOUR BASE IS COMPLETELY DRY BEFORE PUTTING THE TAPE ON.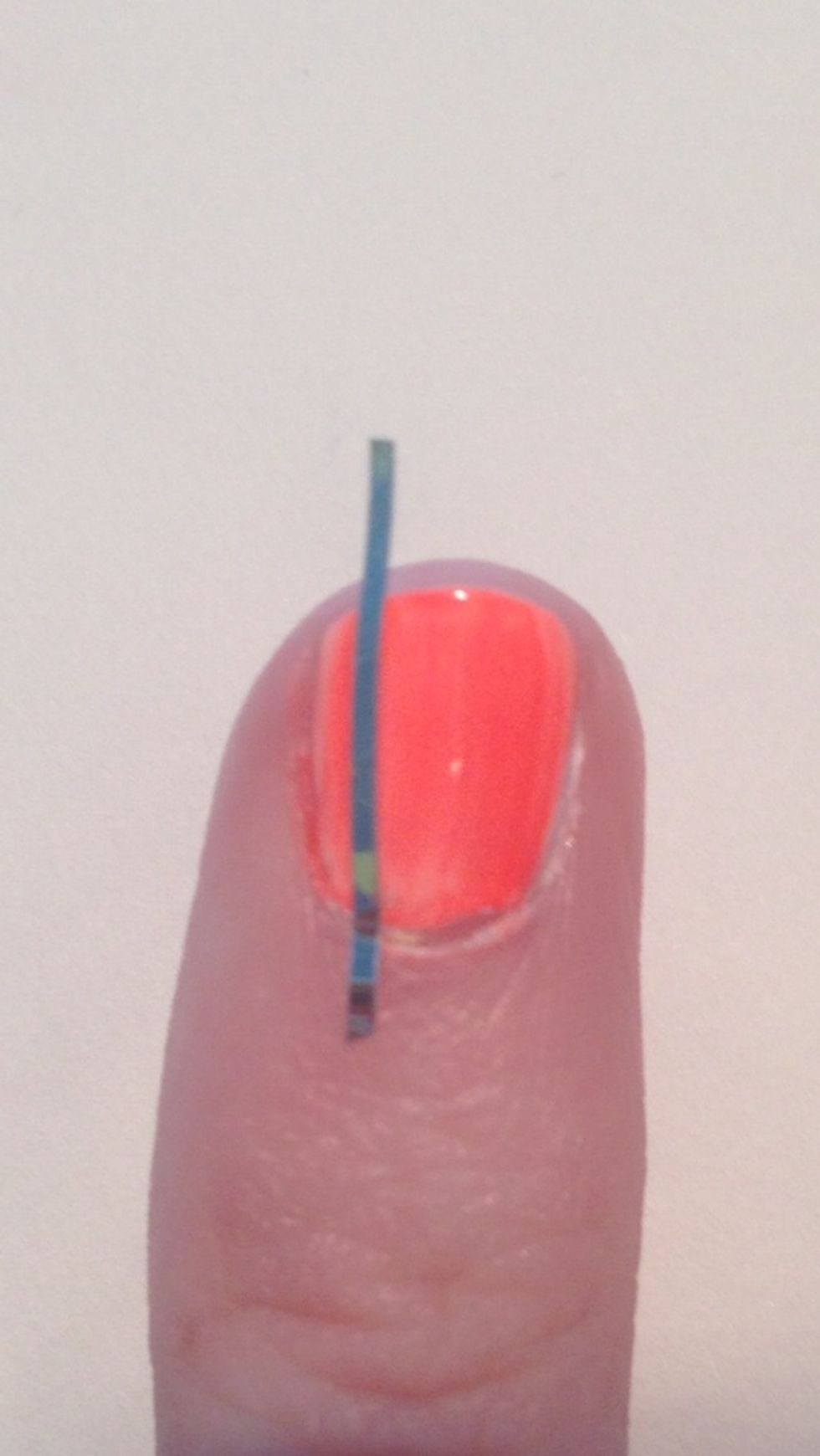 Place your first piece of striping tape on your nail vertically about a quarter down your nail. (If that makes sense? Lol)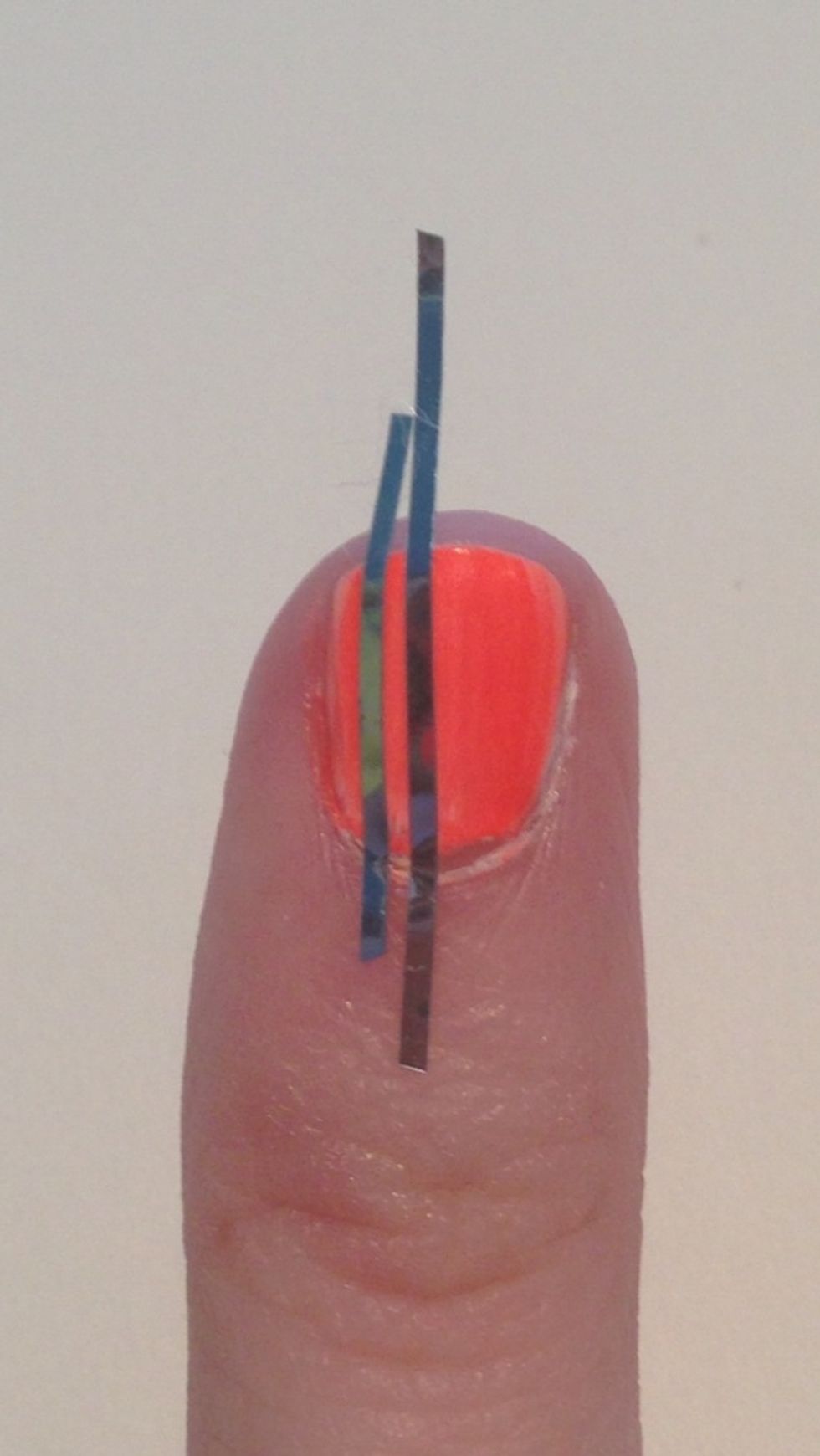 Next place your second piece of tape right next to your other one leaving a little bit of orange in between.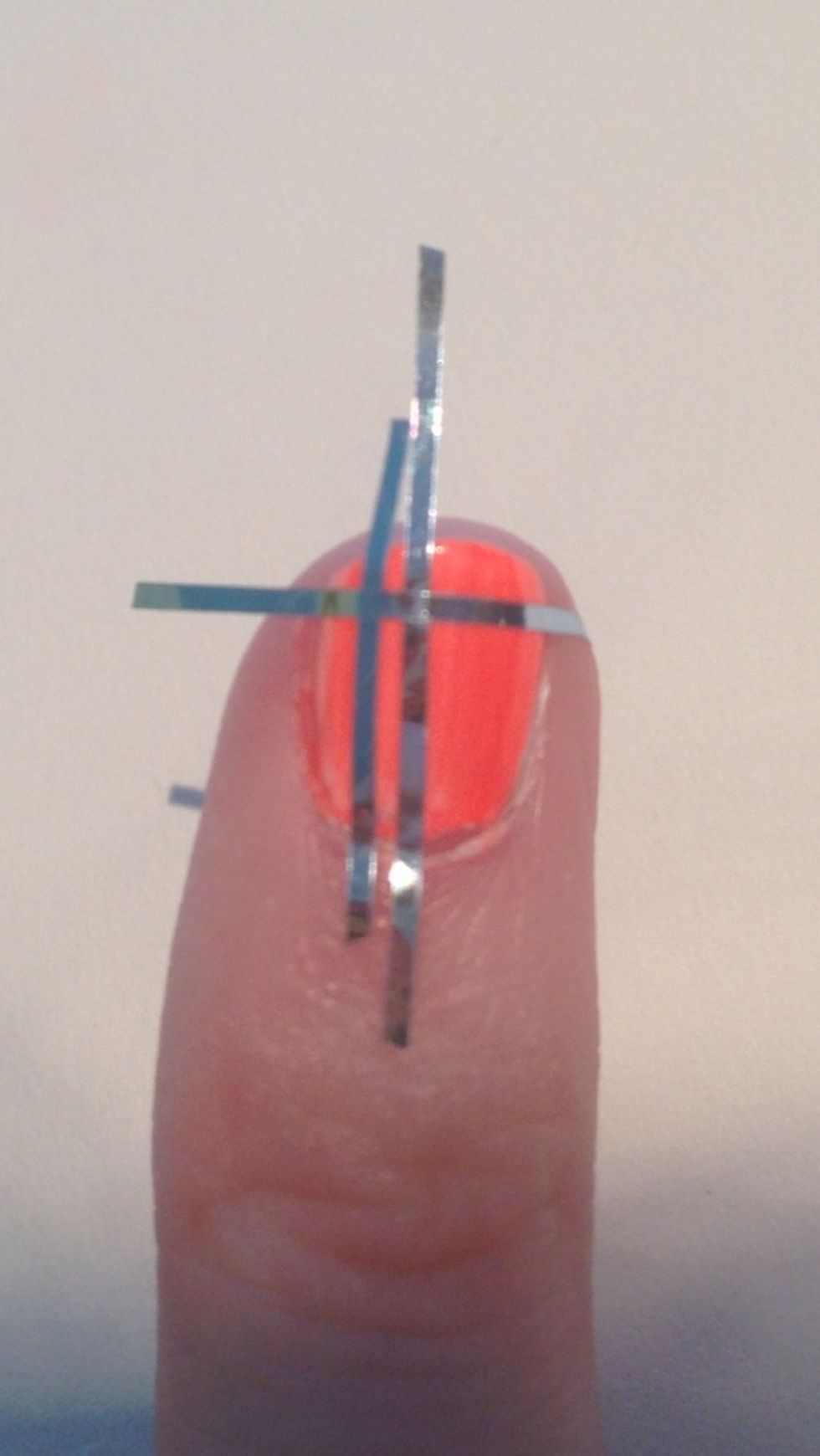 Place your third piece of tape horizontally leaving a little room by the tip.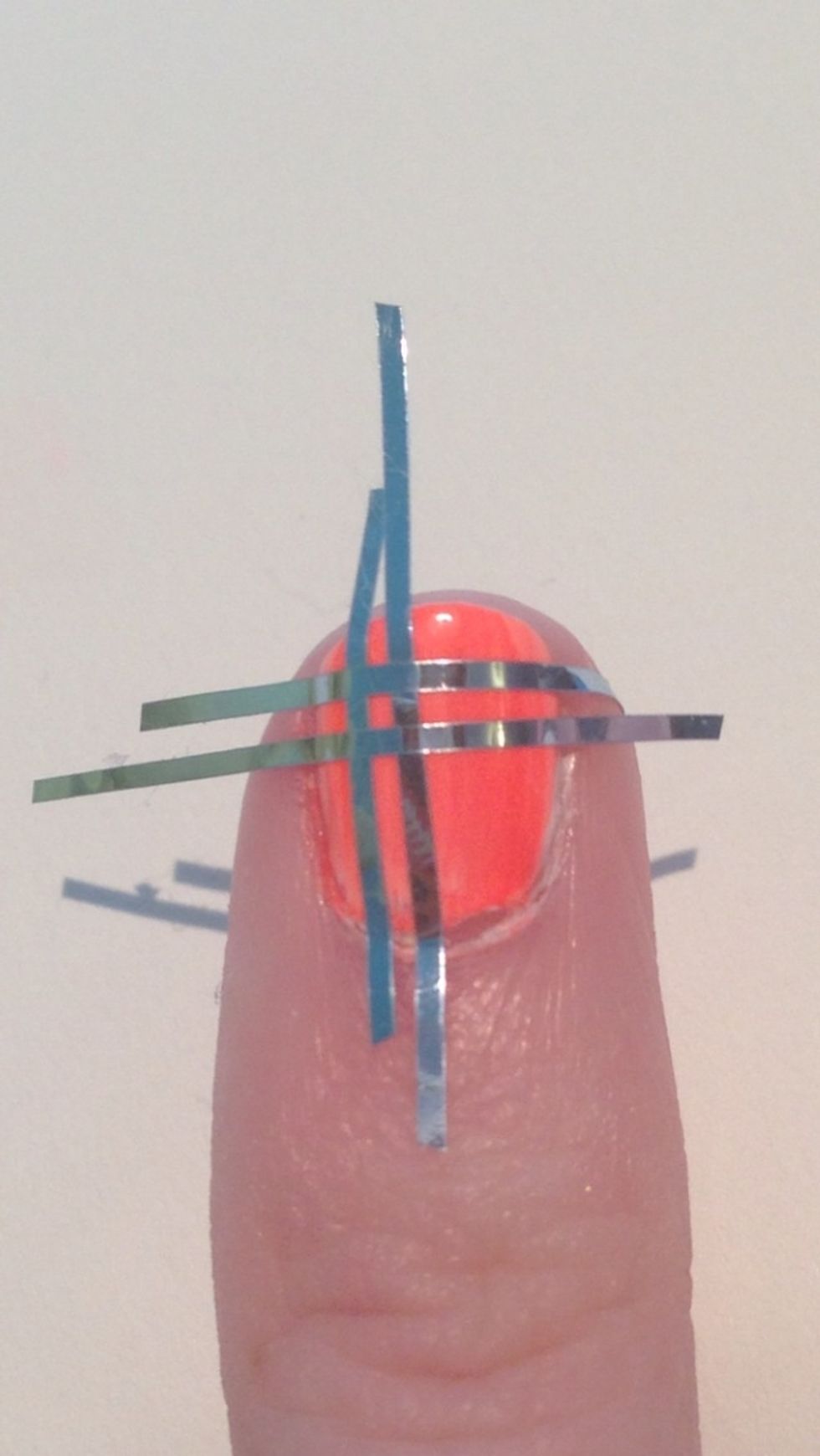 Place your last piece a little bellow the other horizontal one.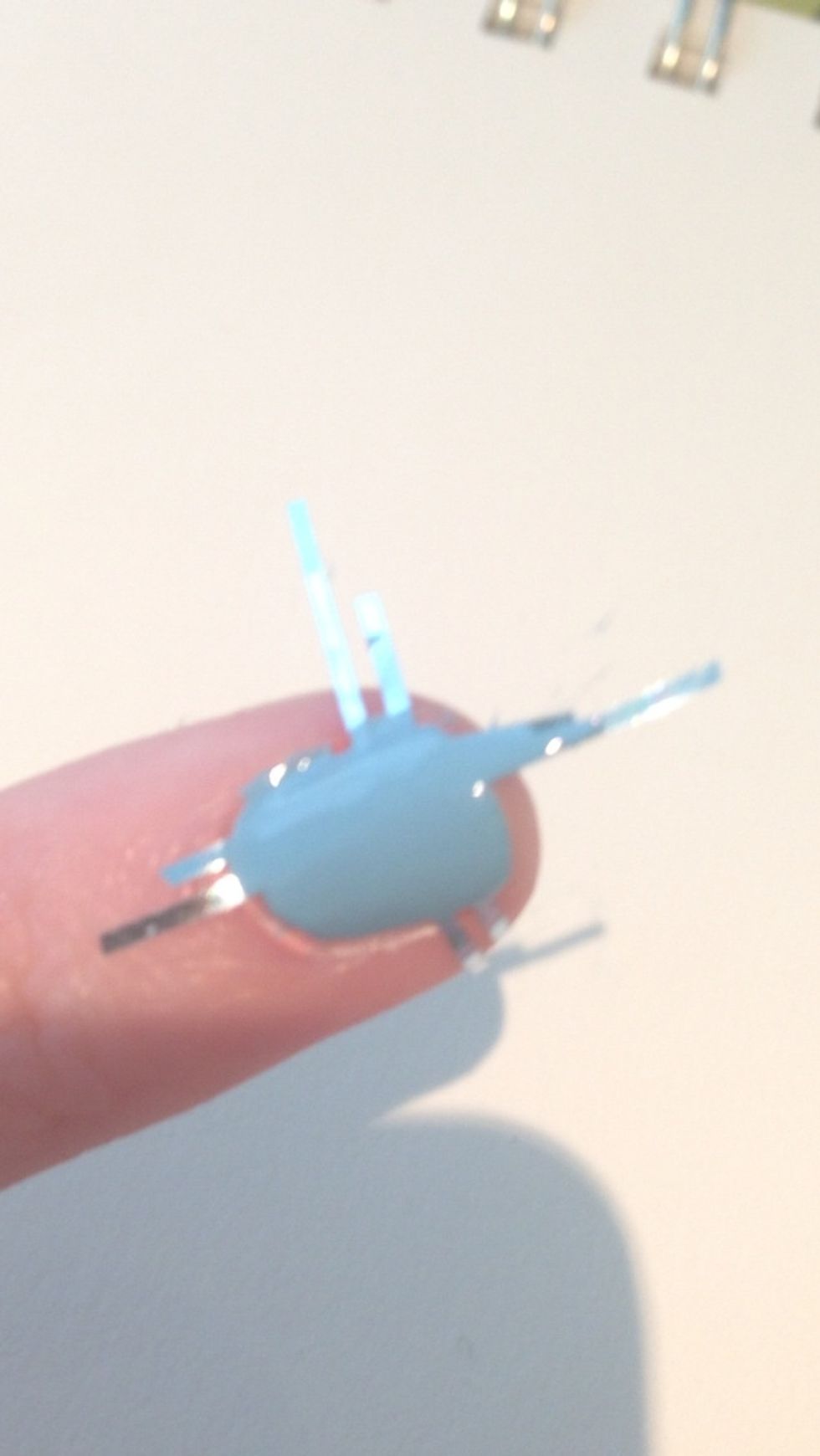 Paint your second color on top of the first covering all of the tape that's on your nails. Don't worry if the polish gets on your skin, we can clean it up later.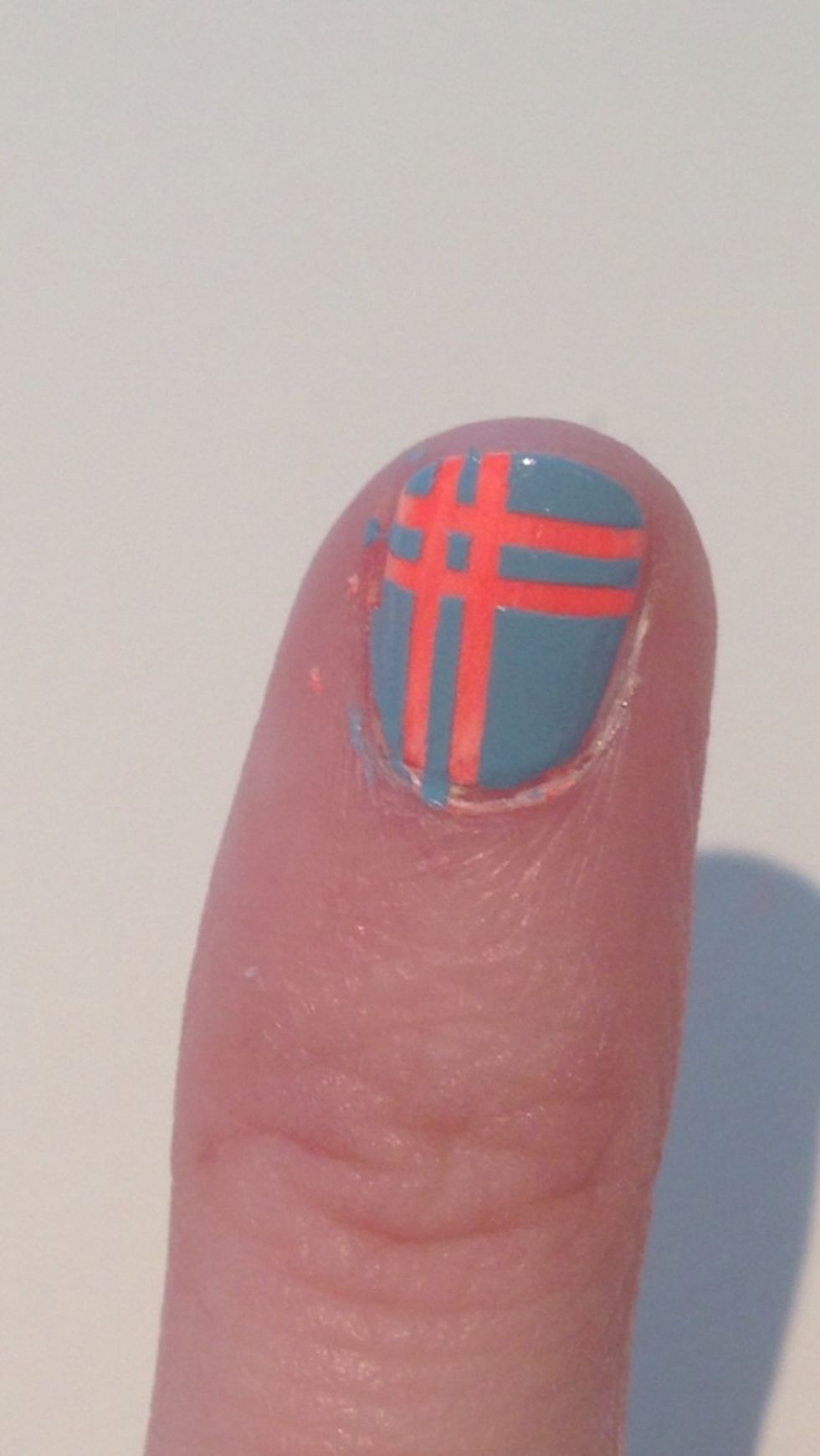 Wallah!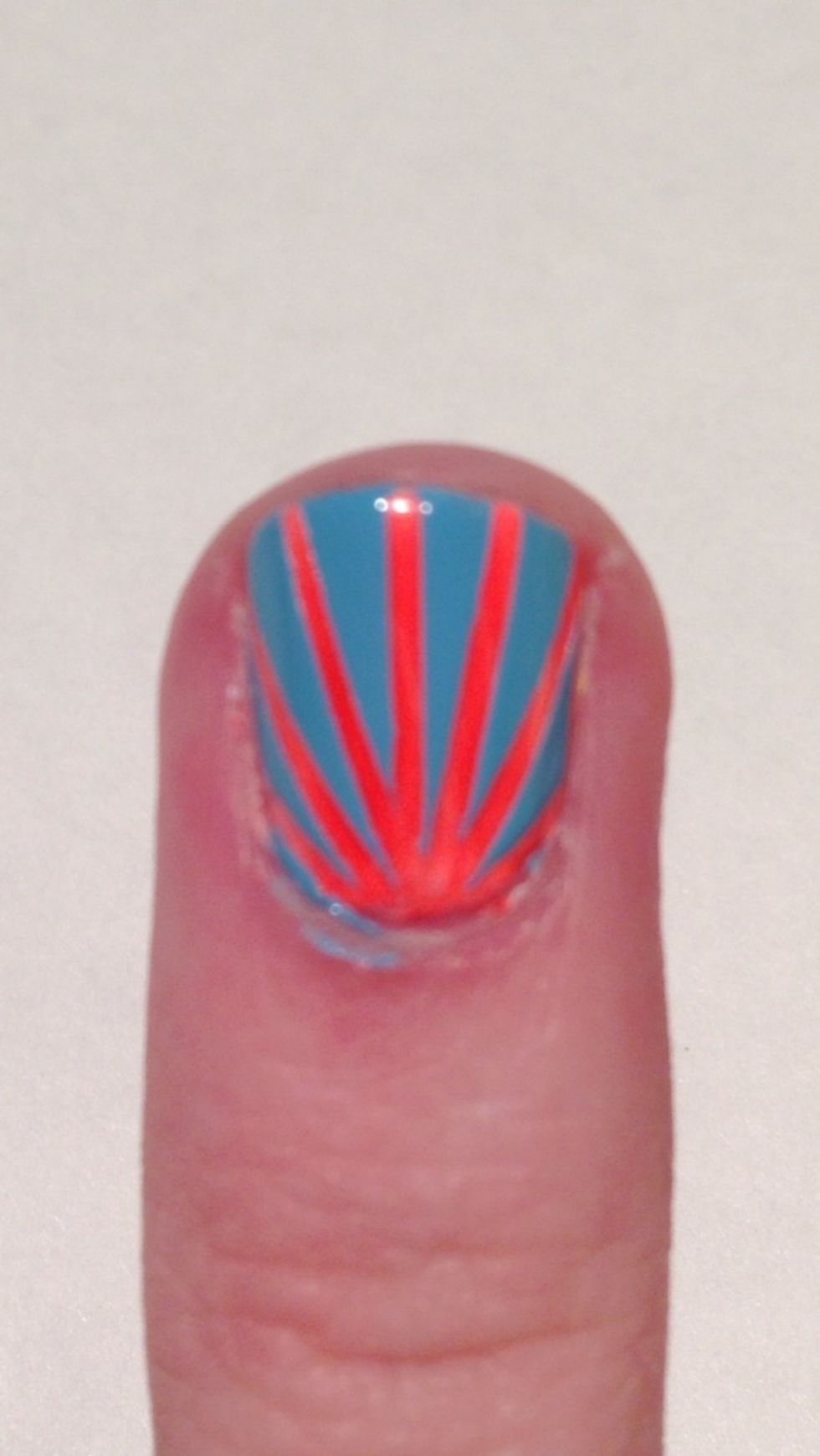 For this design you will need about 5-7 pieces of tape.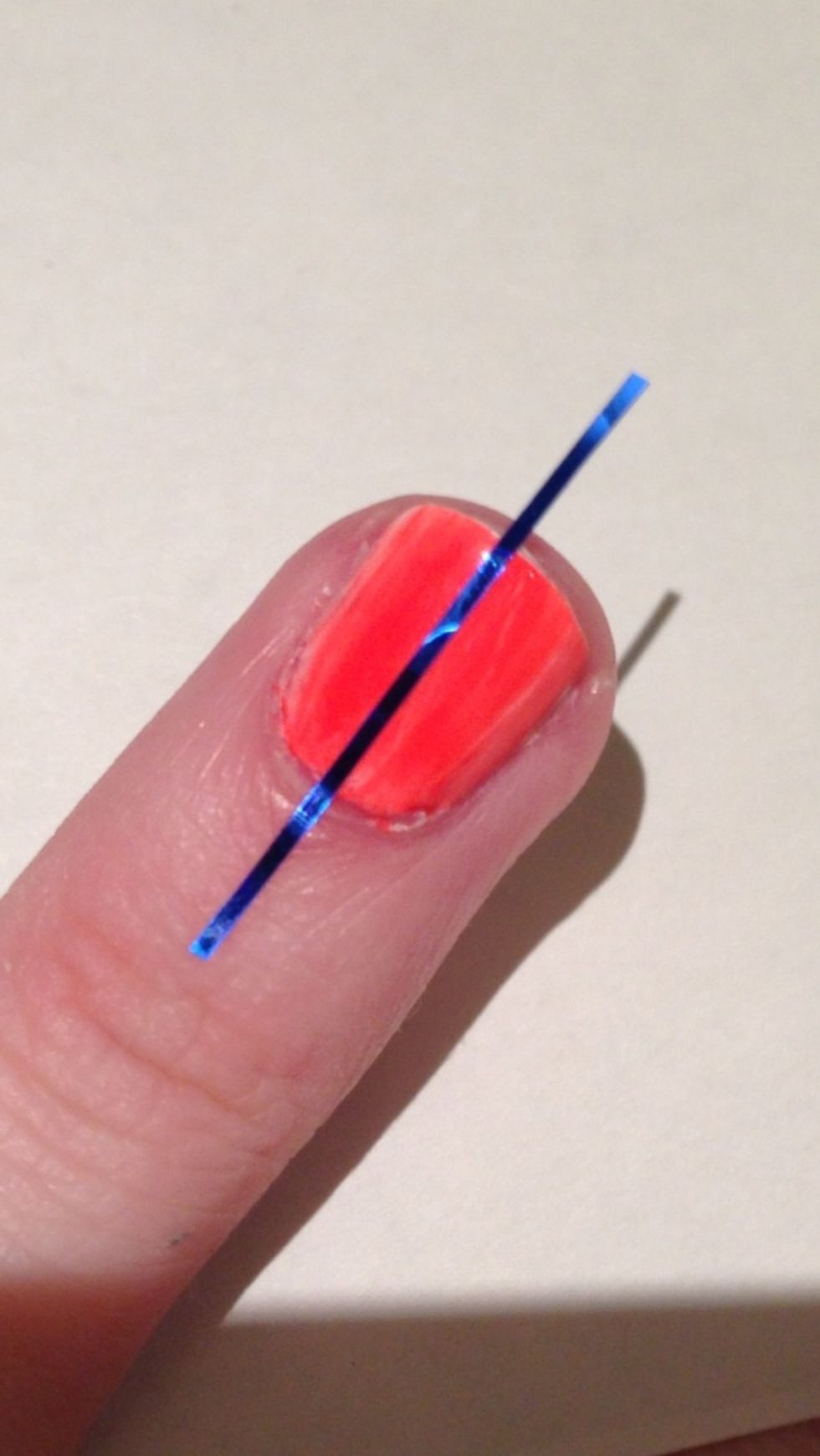 Place your first piece vertically down the middle of your nail.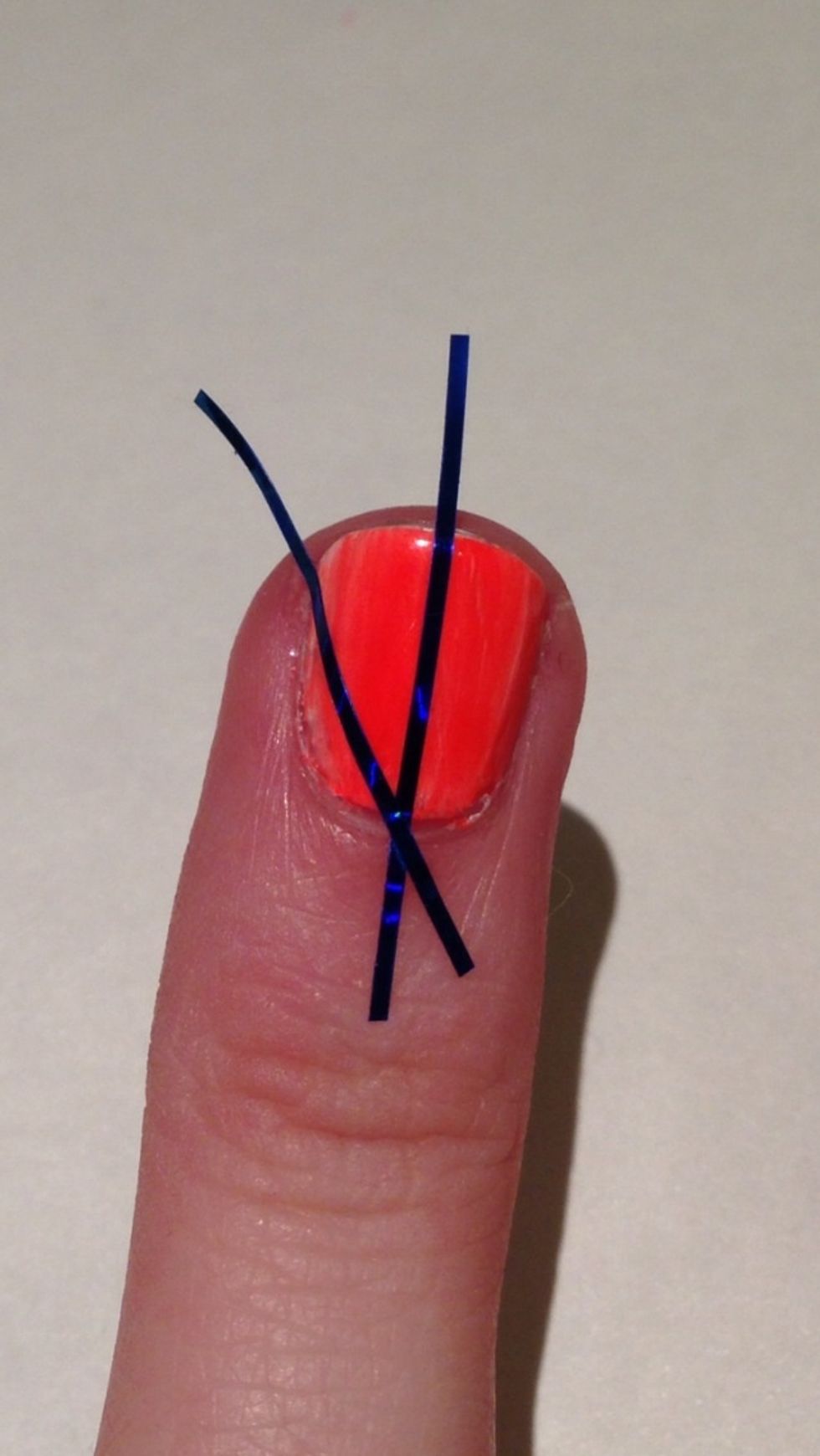 Now on both sides of your first piece of tape you will put a piece of tape diagonally so it touches the side of your nail. Do this on both sides.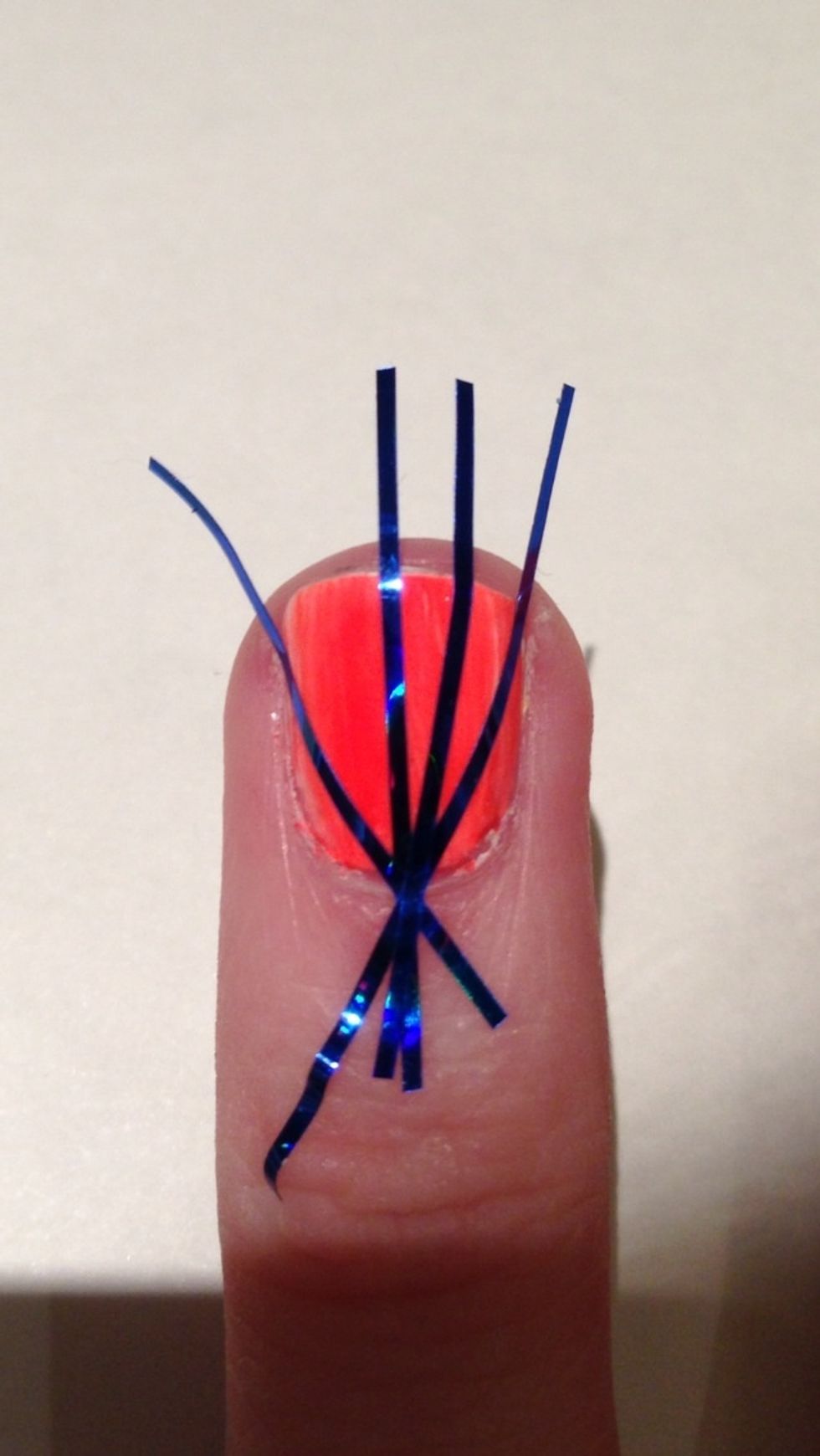 Next you will want to put a piece of tape in between your first piece and the piece you put down in the previous step.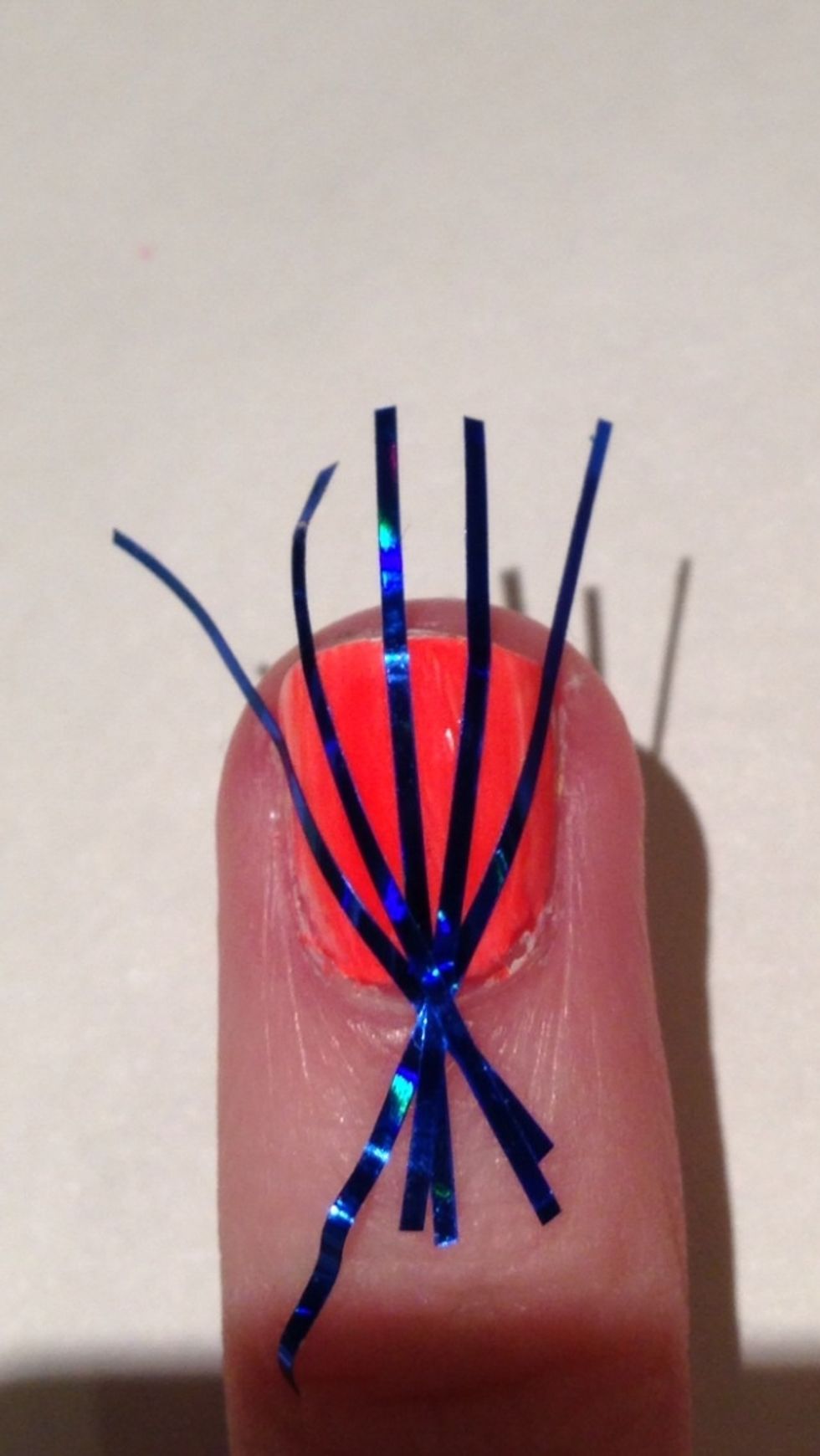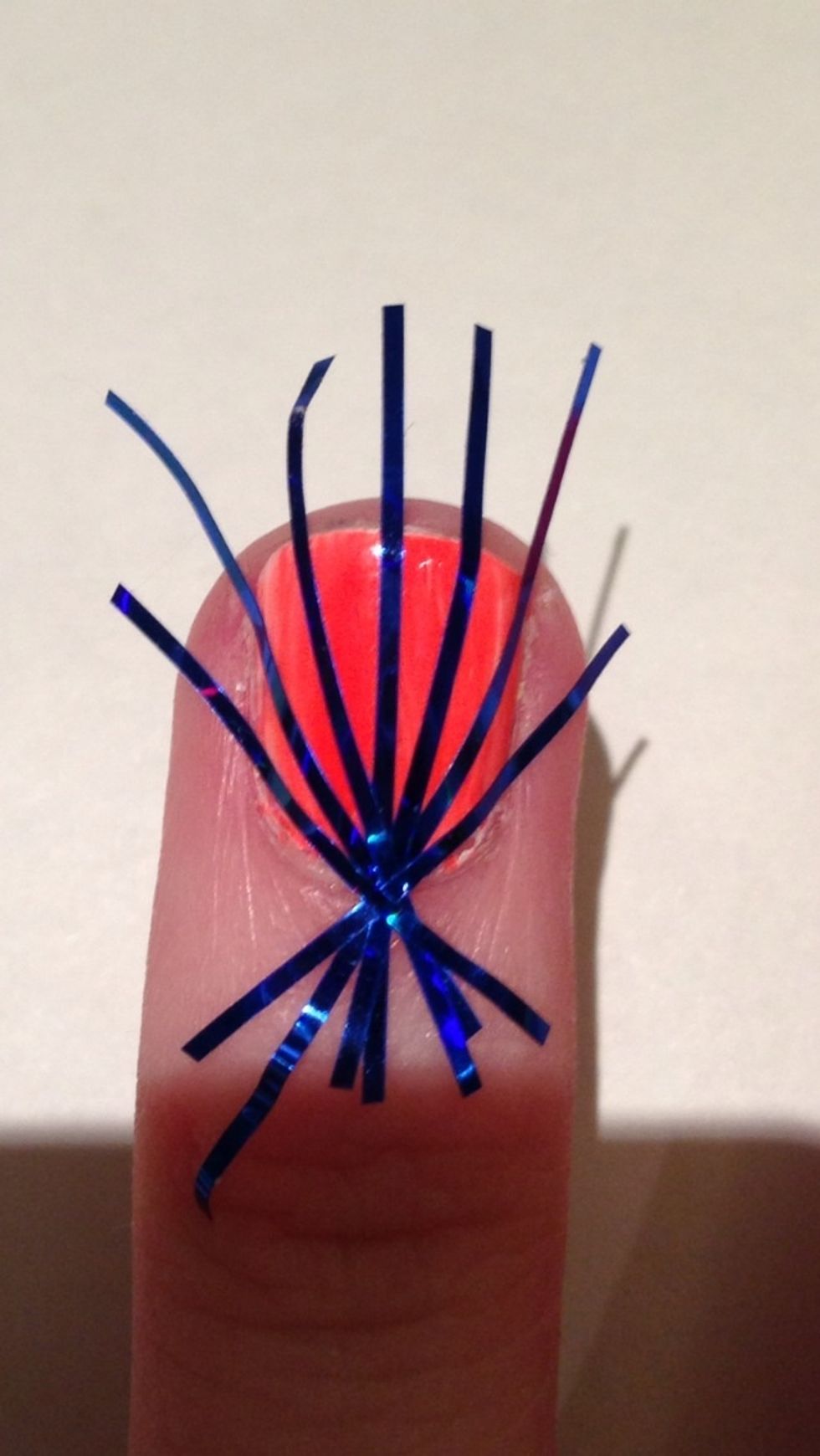 I put two more stripes at the top next to our second and third stripes.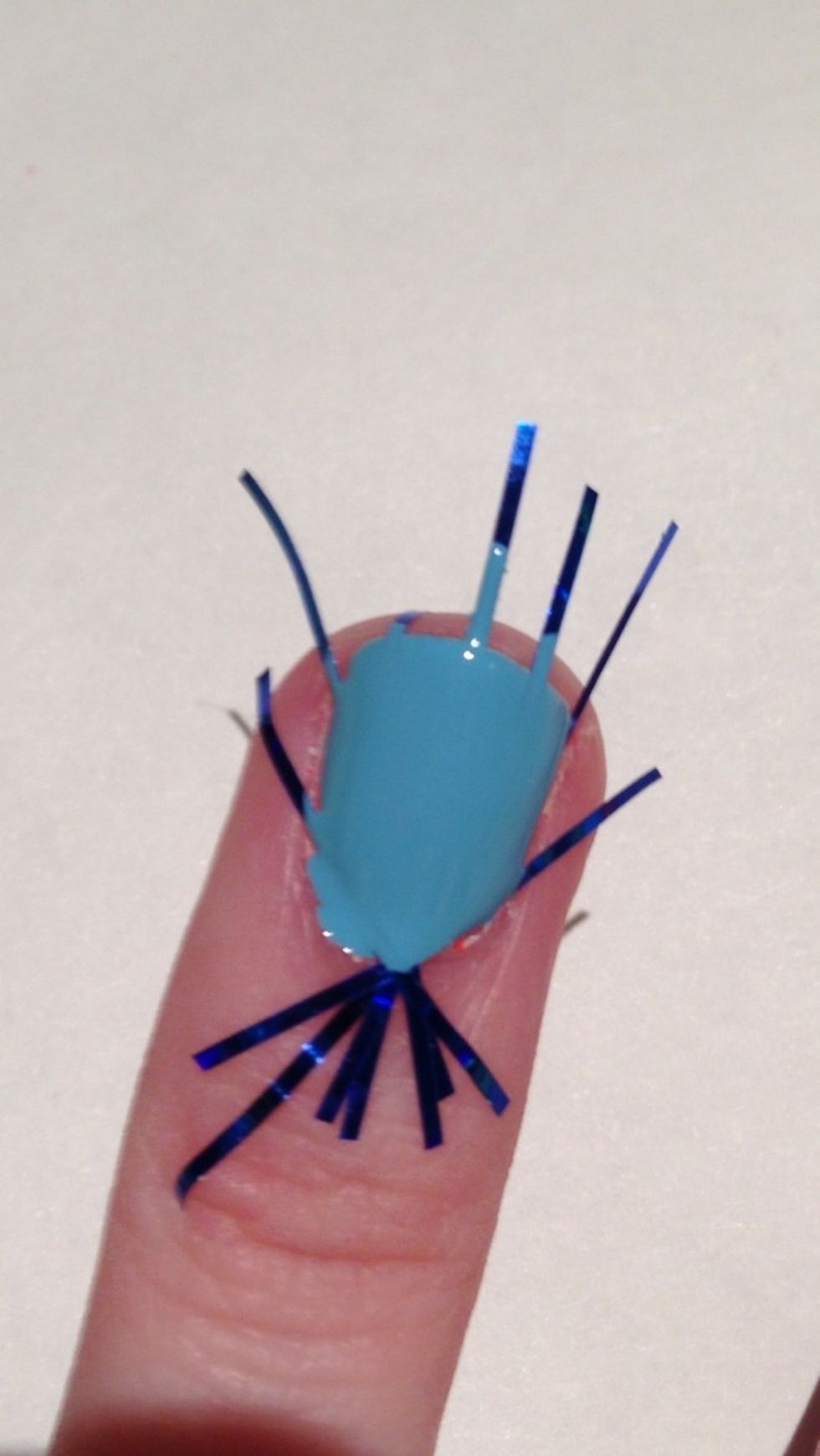 Cover with your second color. Peel off the tape while your second polish is still wet. You are going to want to take the tape off in the oposite order of how you put it down.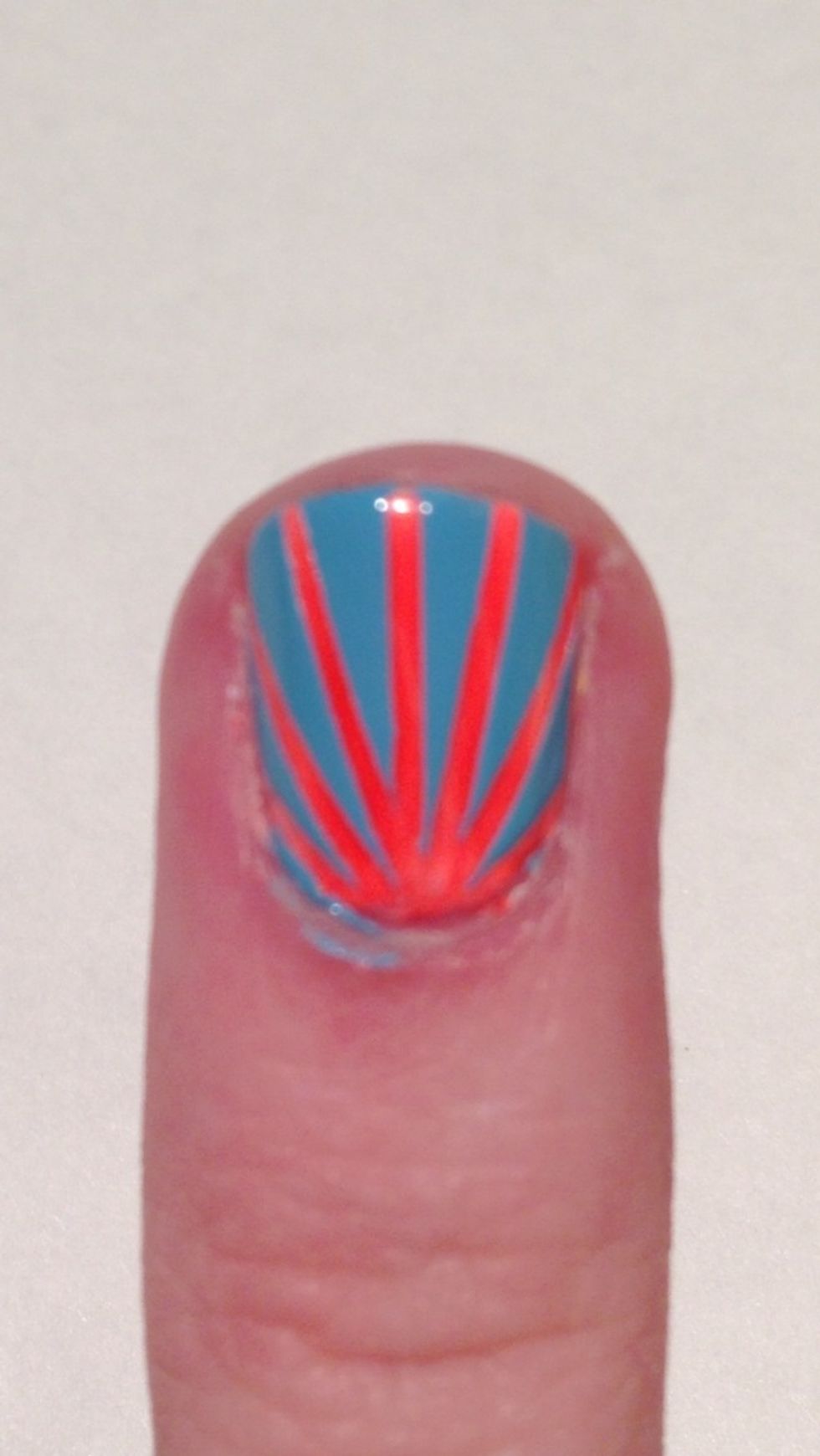 Done!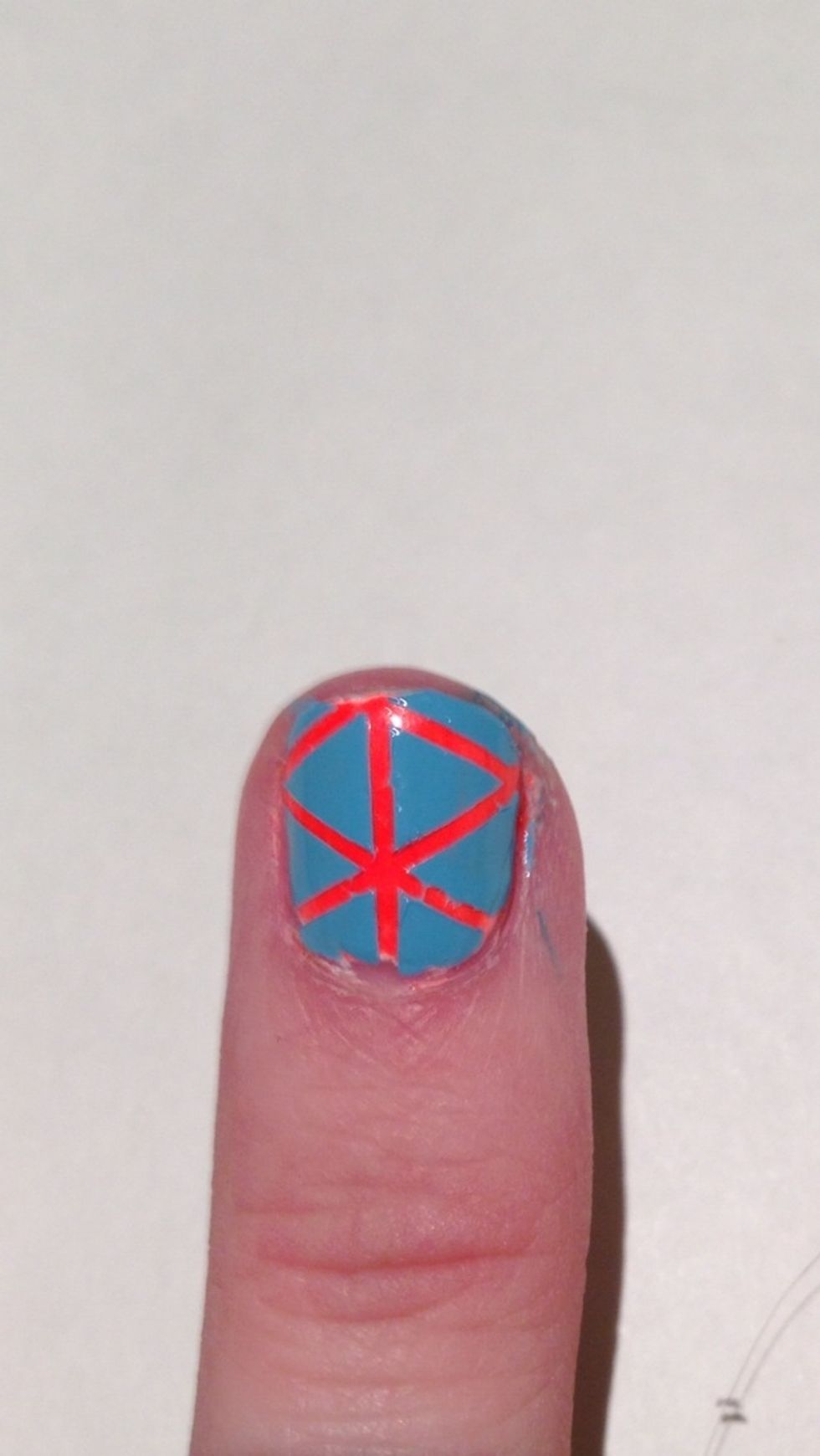 For this design you need about 5 strips of tape. It will depend on the length of your nail.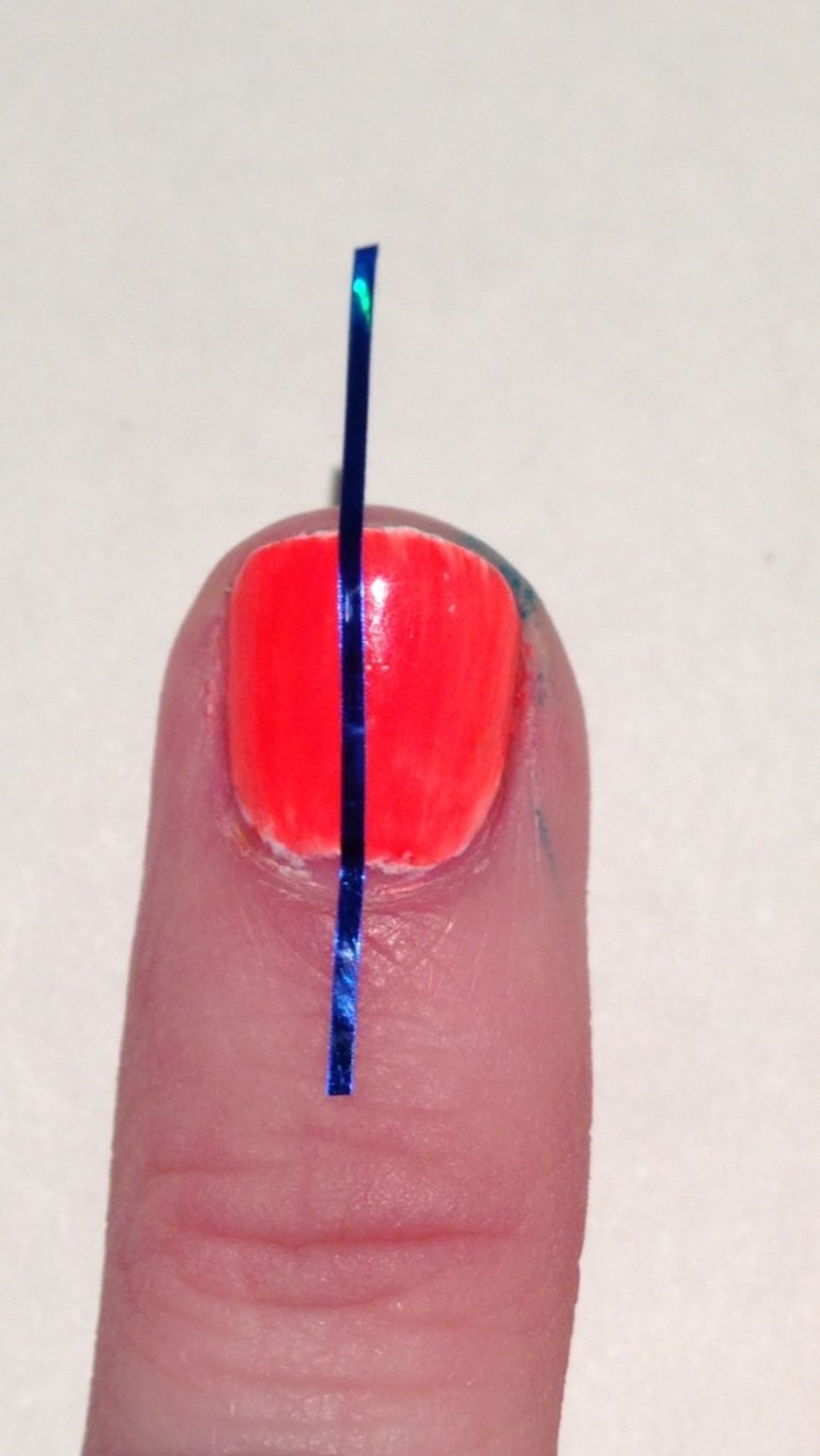 Place your first piece down the middle of your nail.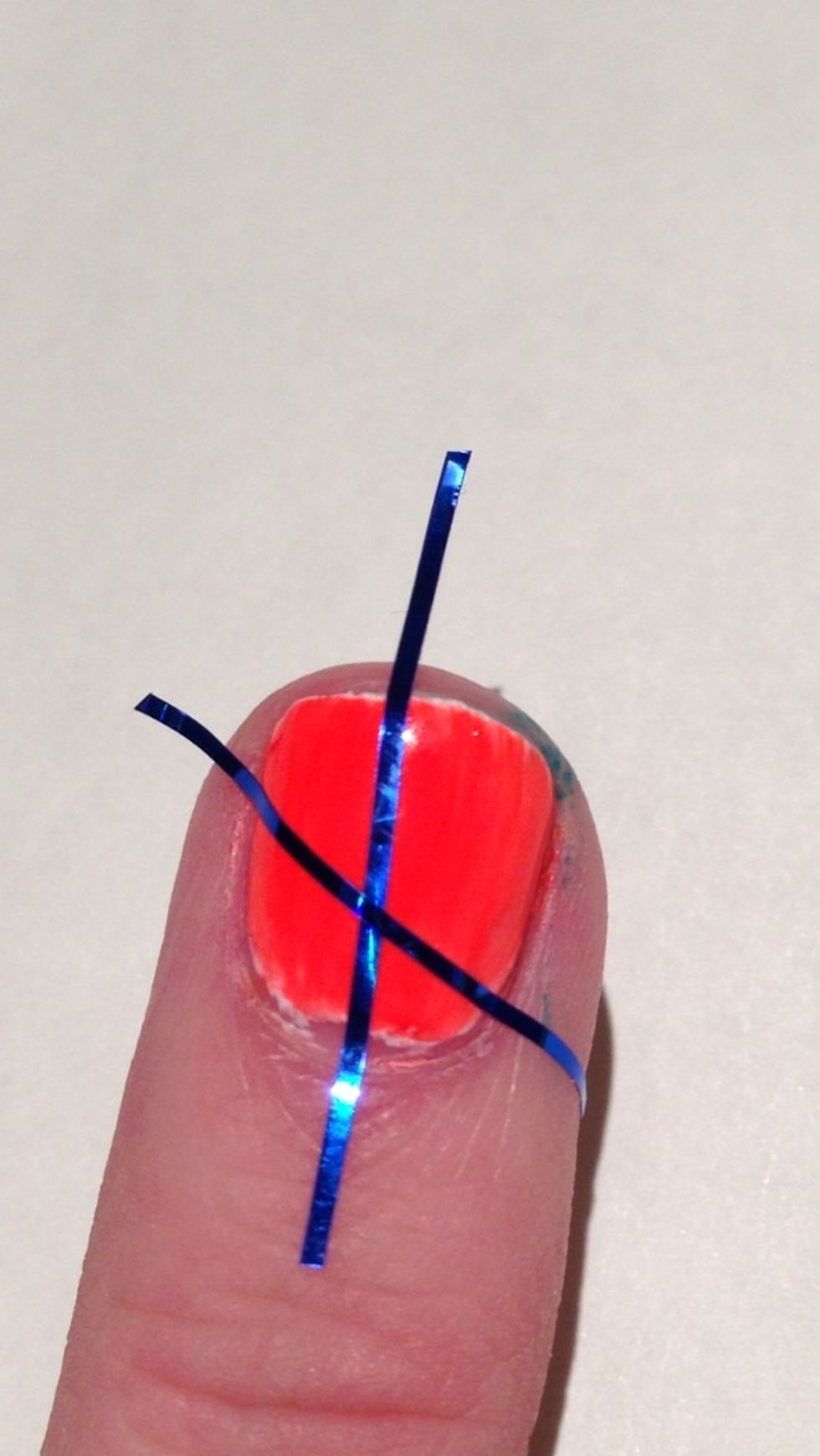 Place your next piece like this (I don't know how to describe it)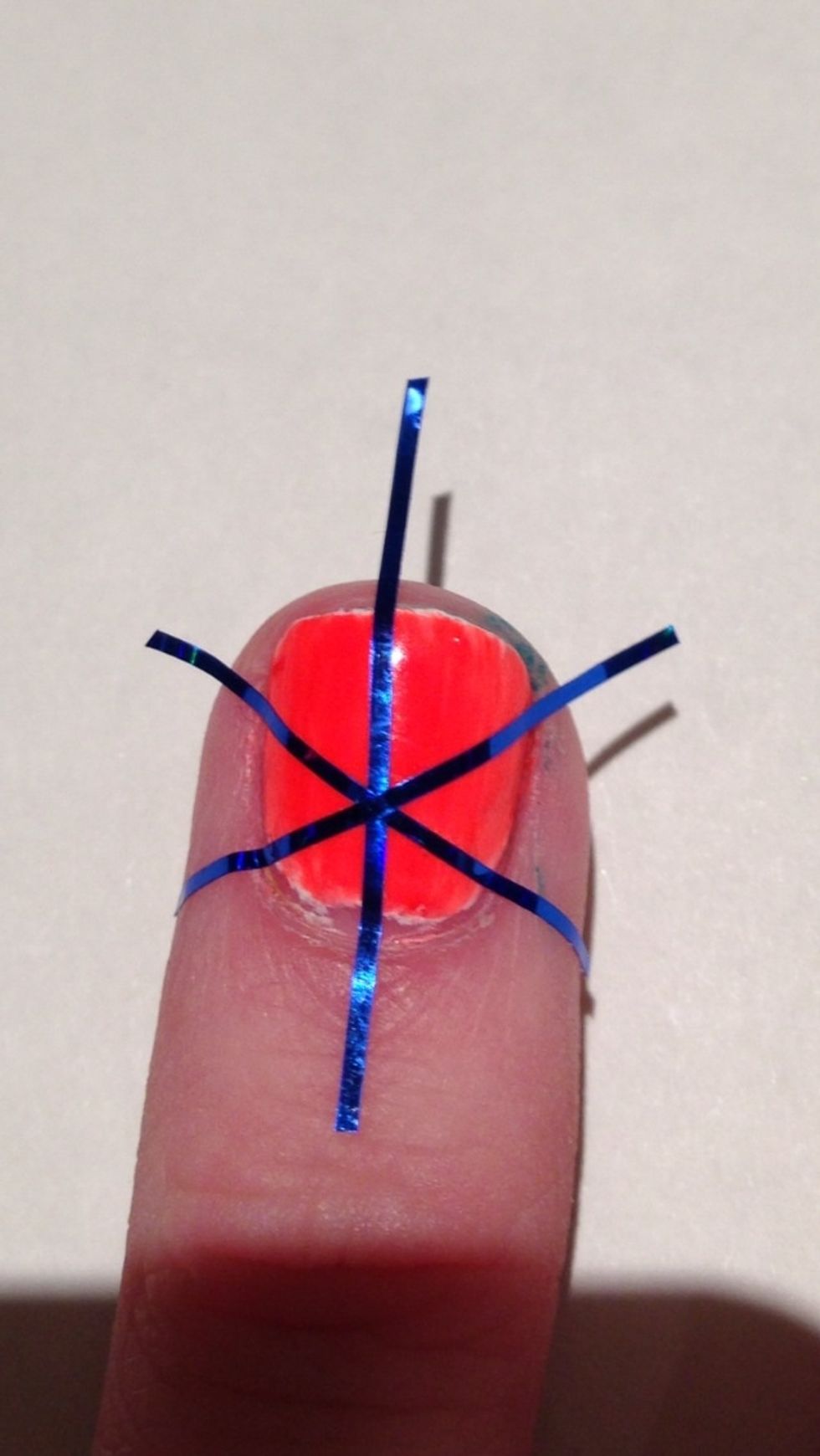 And your next piece like this.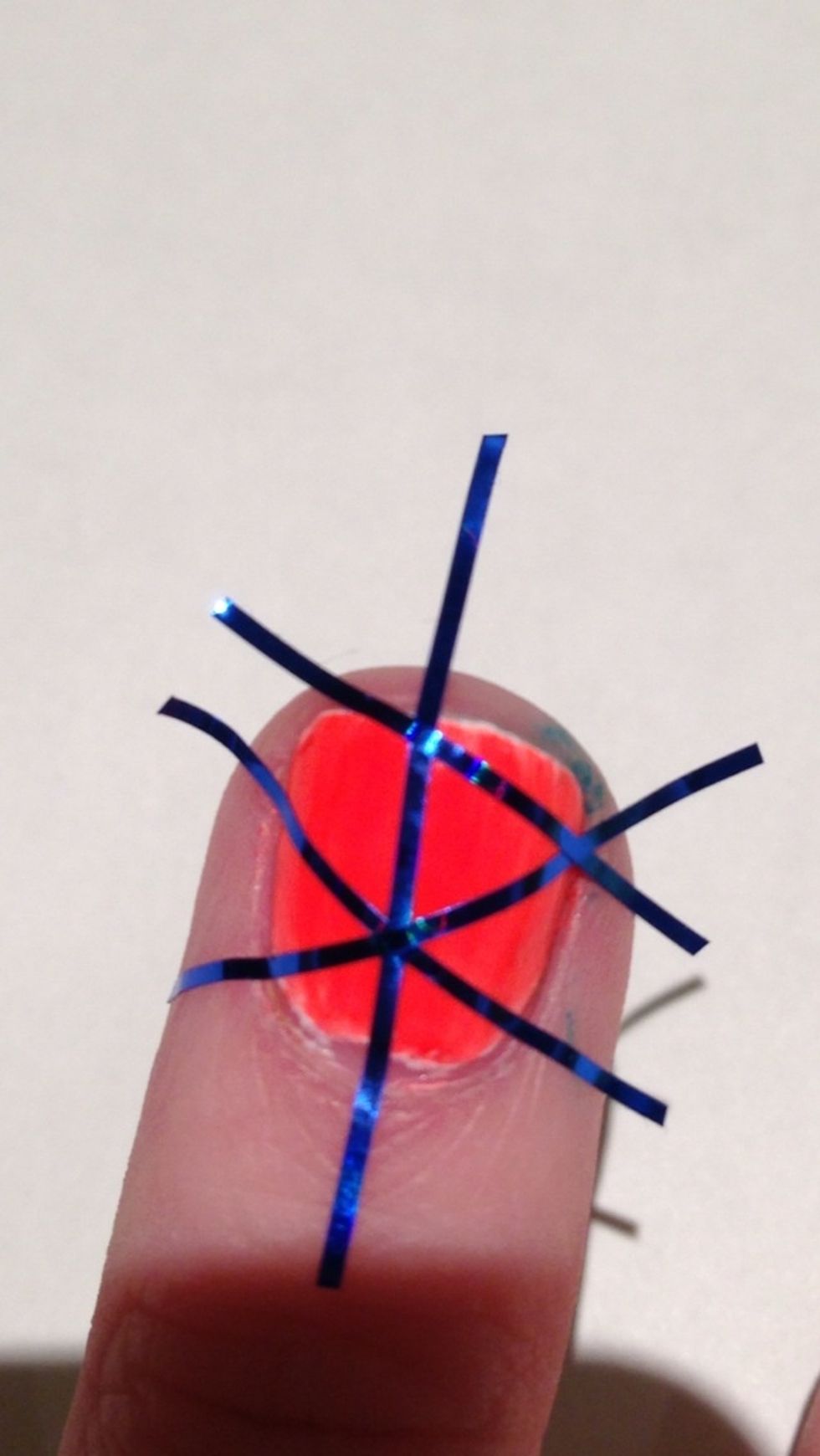 Place your last piece like this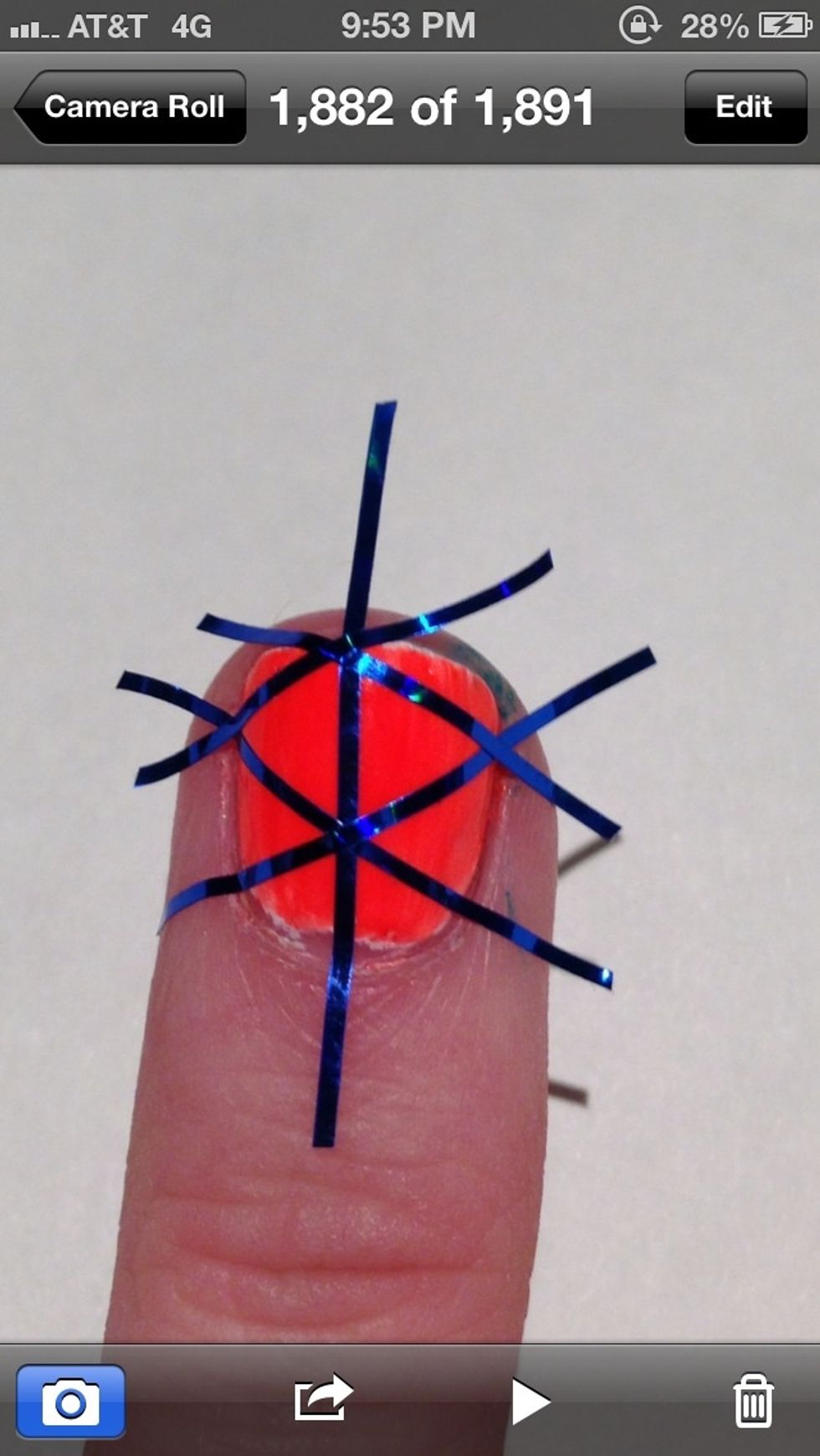 And then like this!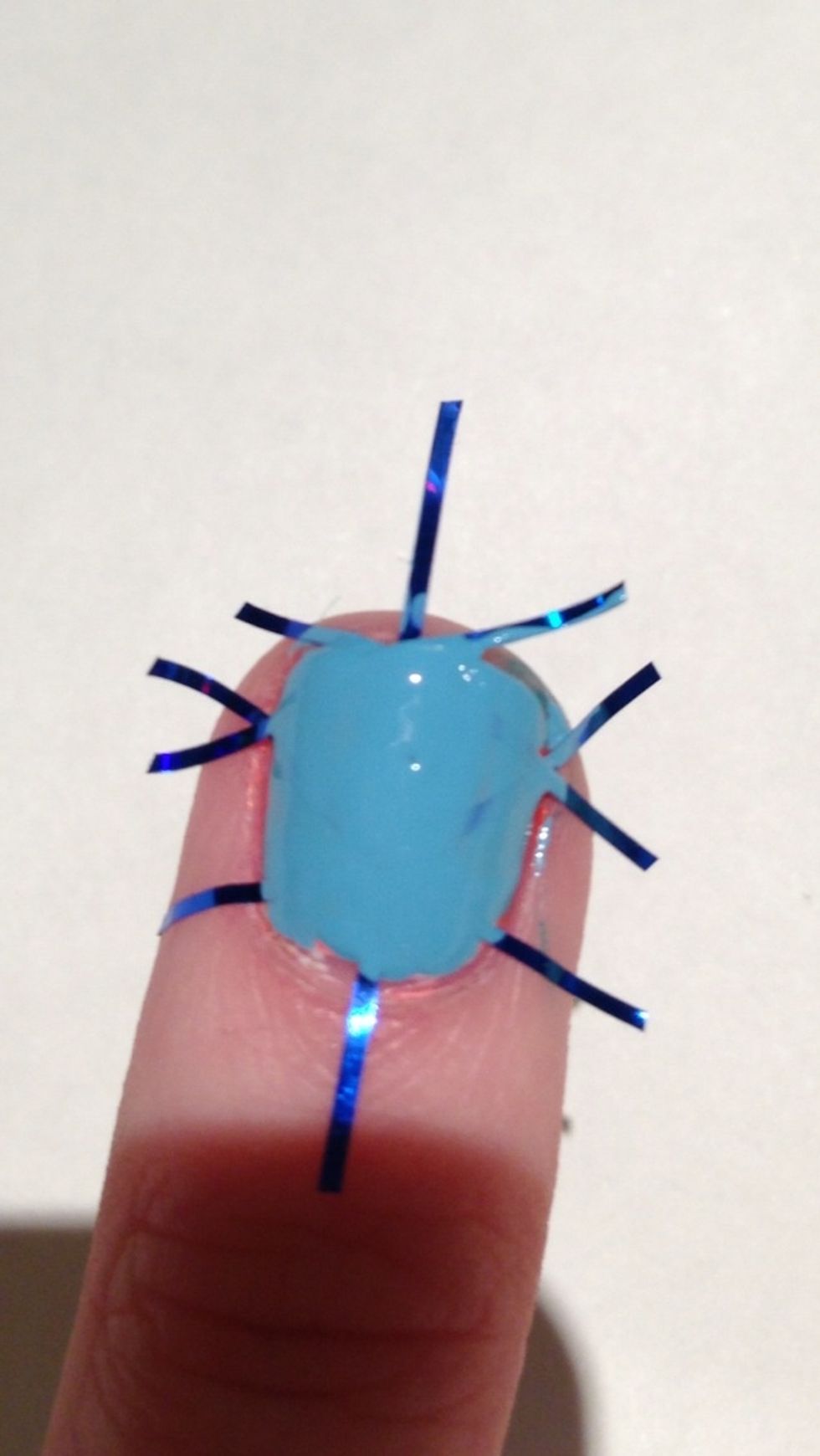 Cover it up with your second color.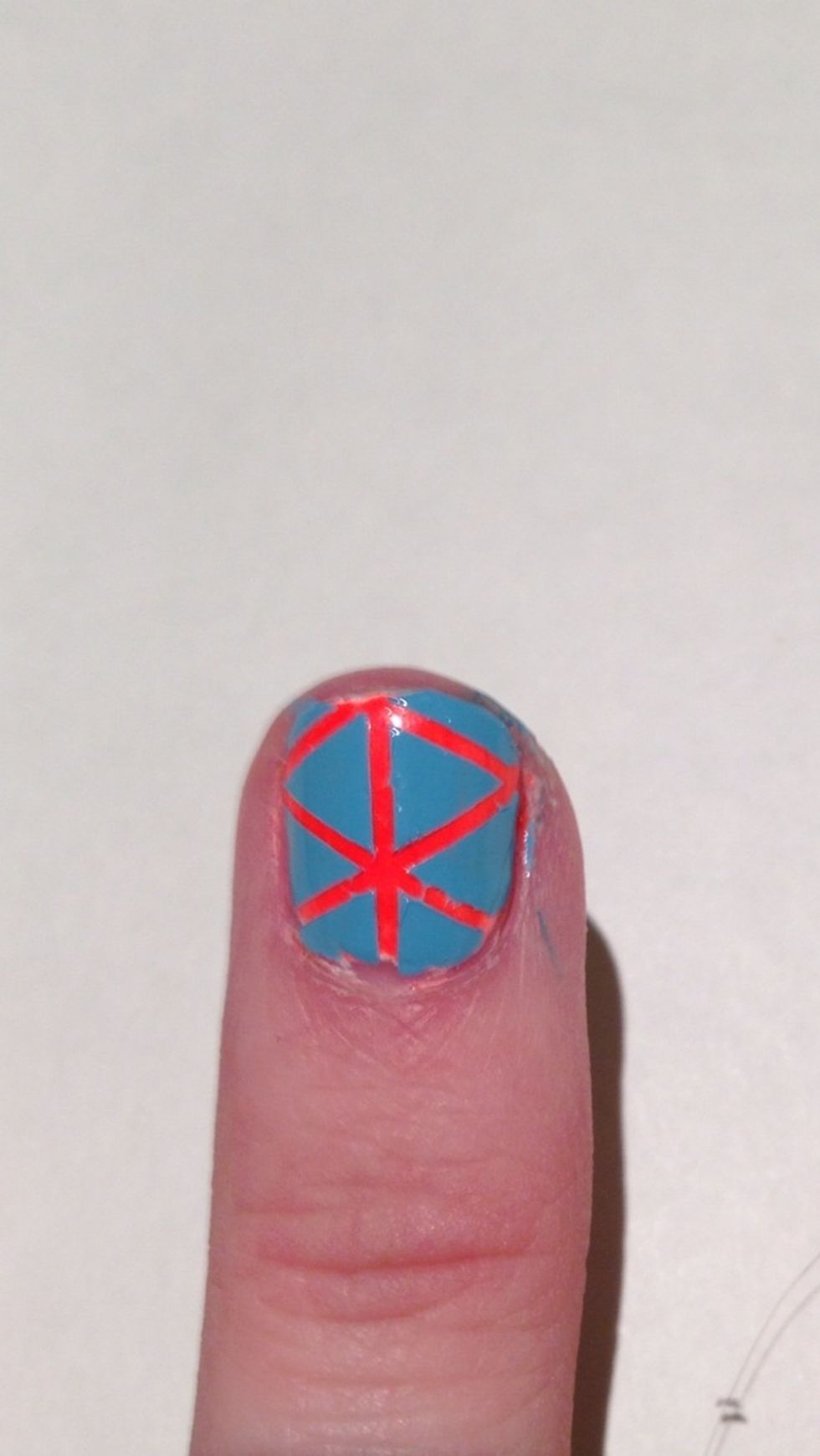 And this is what it looks like when it's all done!
If you want me to upload more designs that you can do with this technique let me know!
The creator of this guide has not included tools