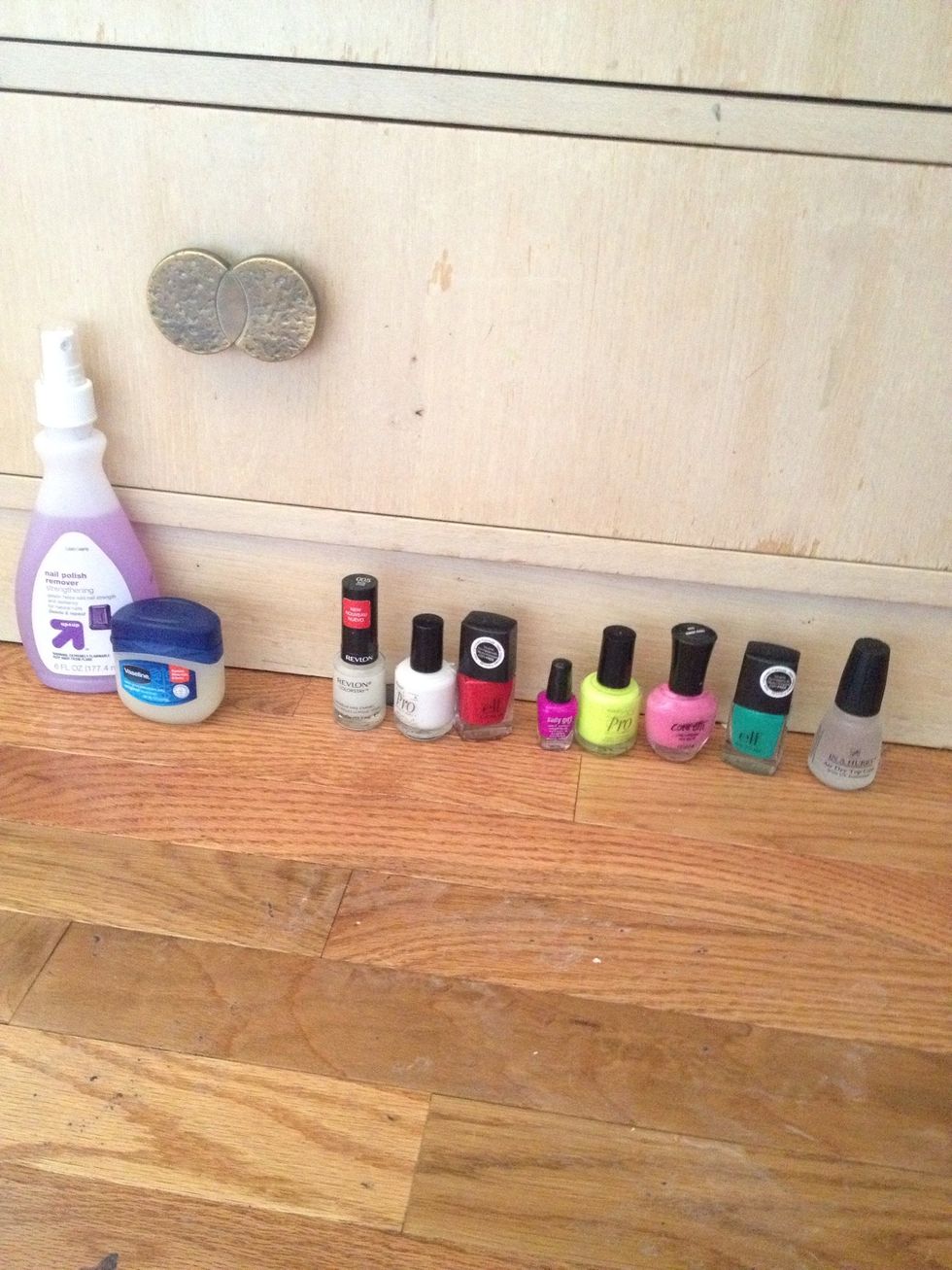 Tip: Put Vaseline around your nail so any nail polish easily wipes off your skin!
Put on your base coat. If you don't have one you can just use your top coat.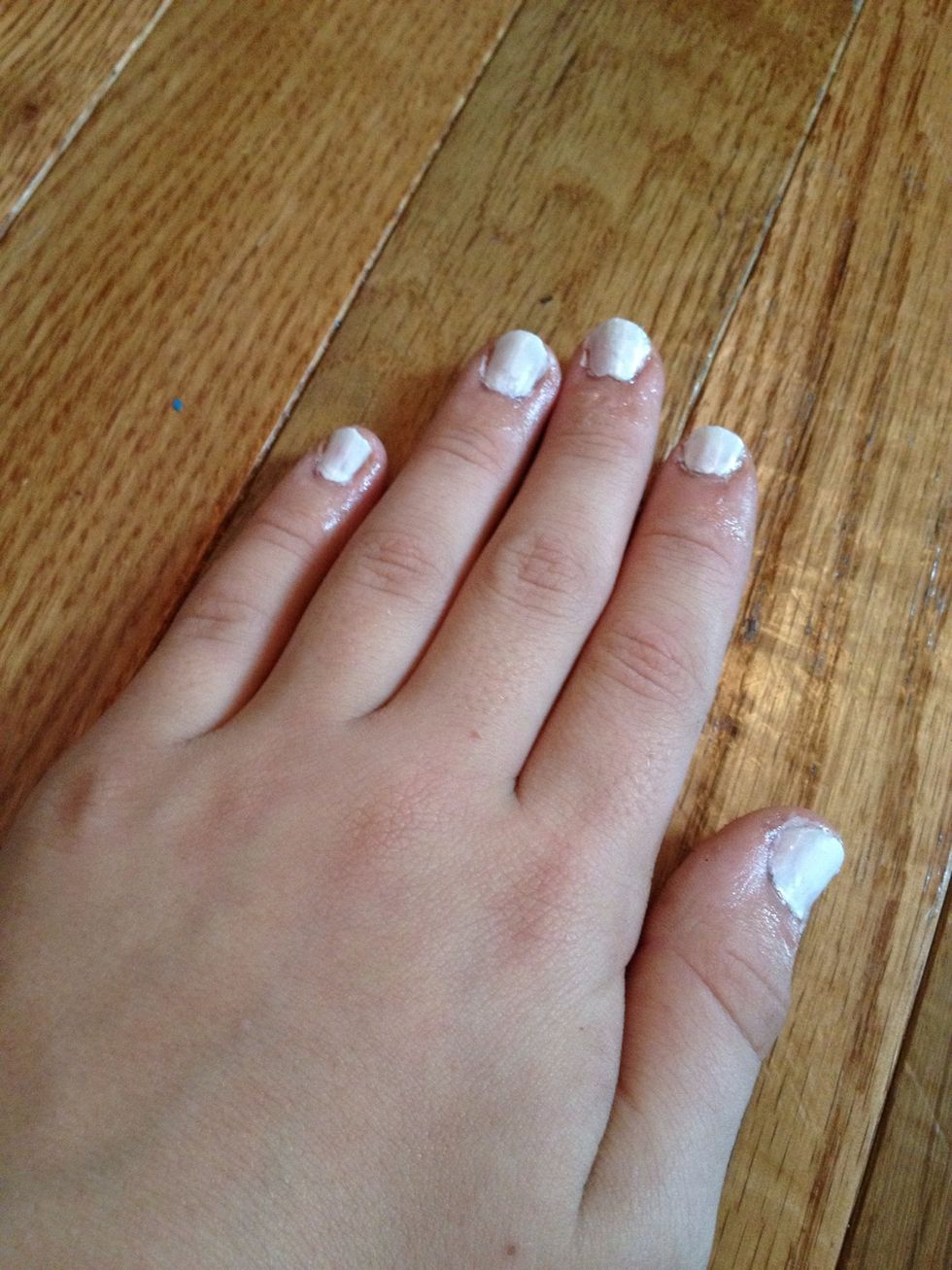 Put on 2 coats of your favorite white polish. (Nina Ultra Pro; Basecoat Ridgefiller)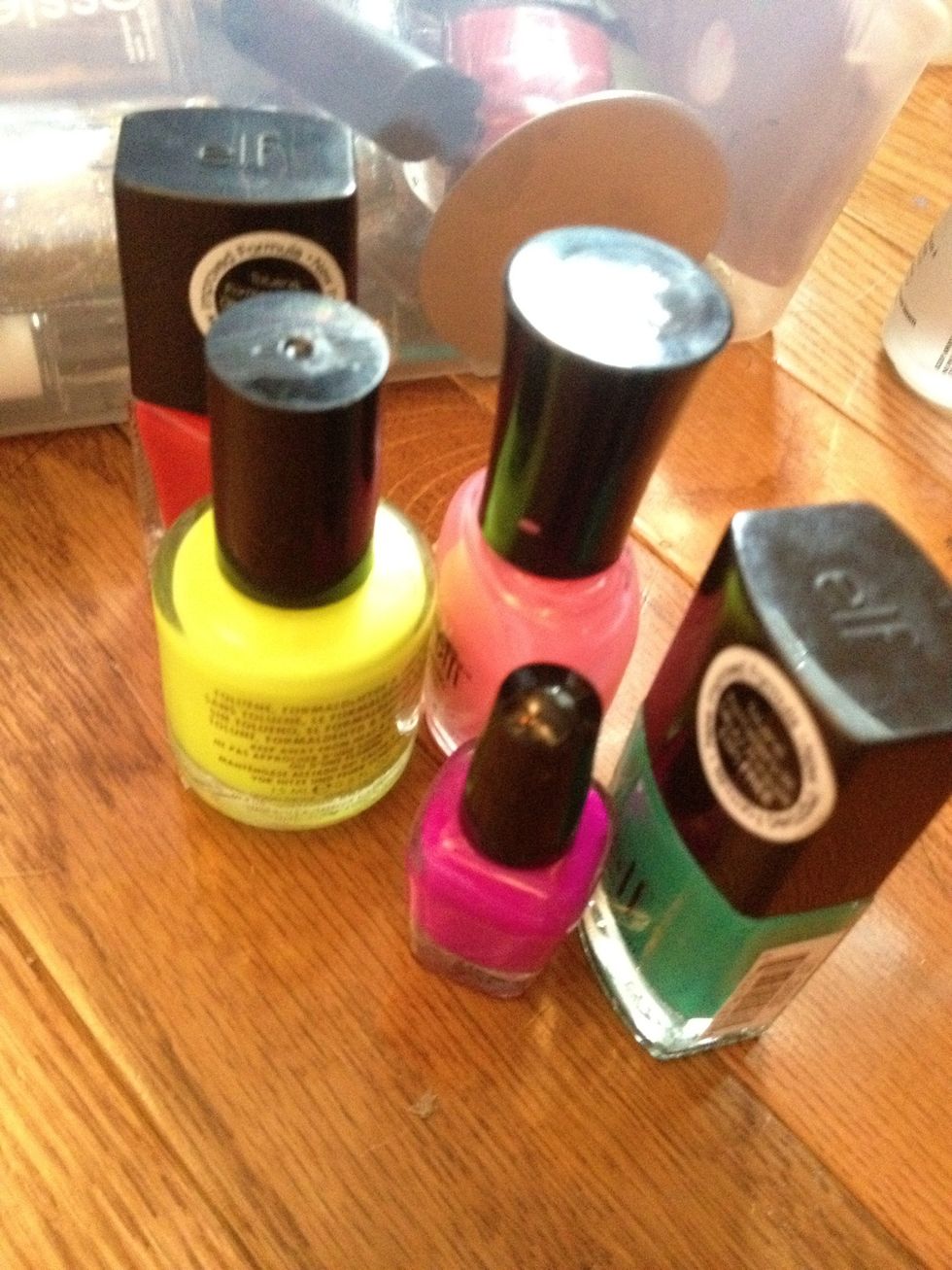 Choose 5 neon colors! (Elf; Smokin Hot & Teal Blue, Sally Girl; EH1052, Nina Ultra Pro; Solar Flare, & Confetti; First Kiss.)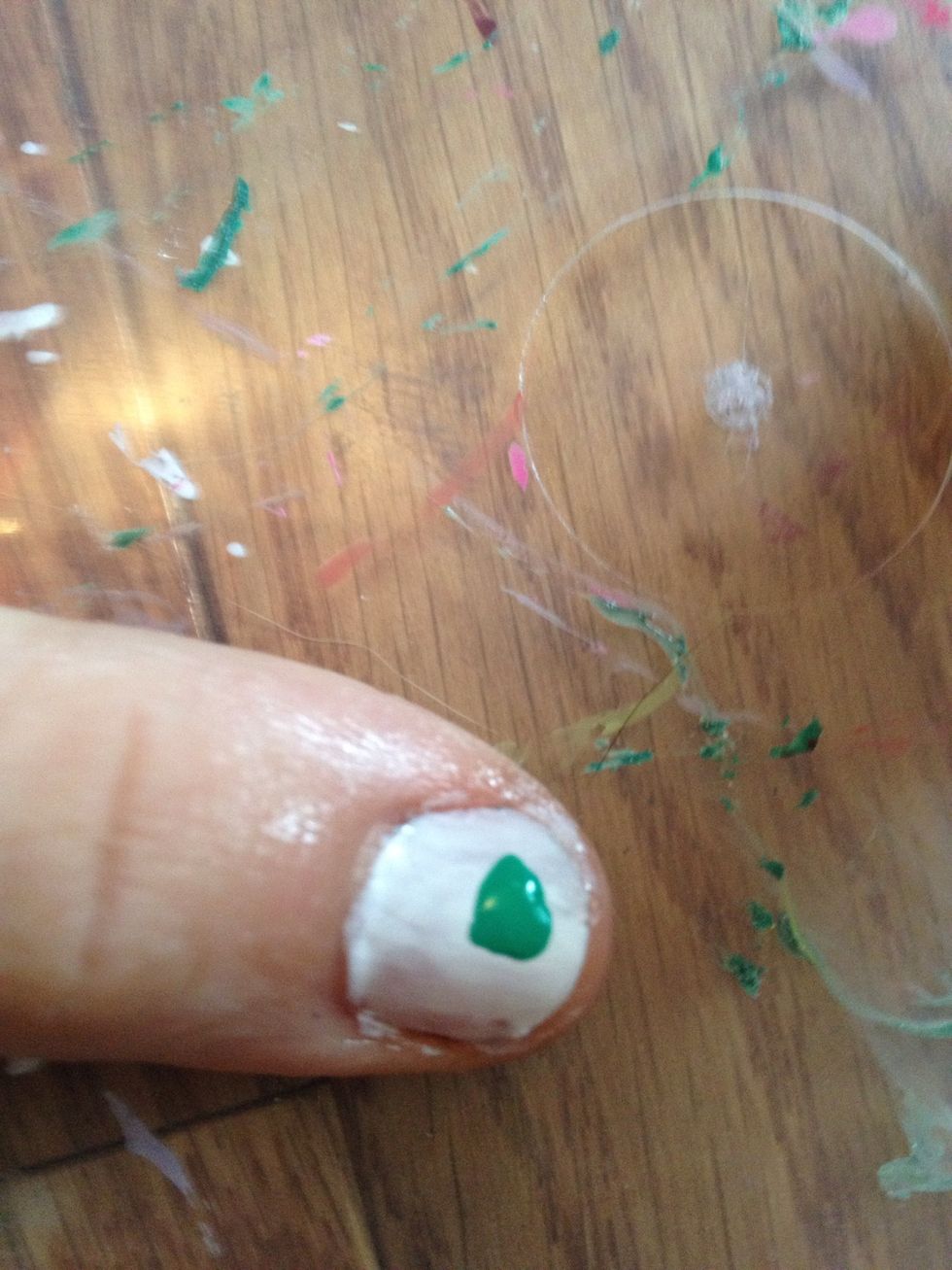 Put a blob of polish on your nail.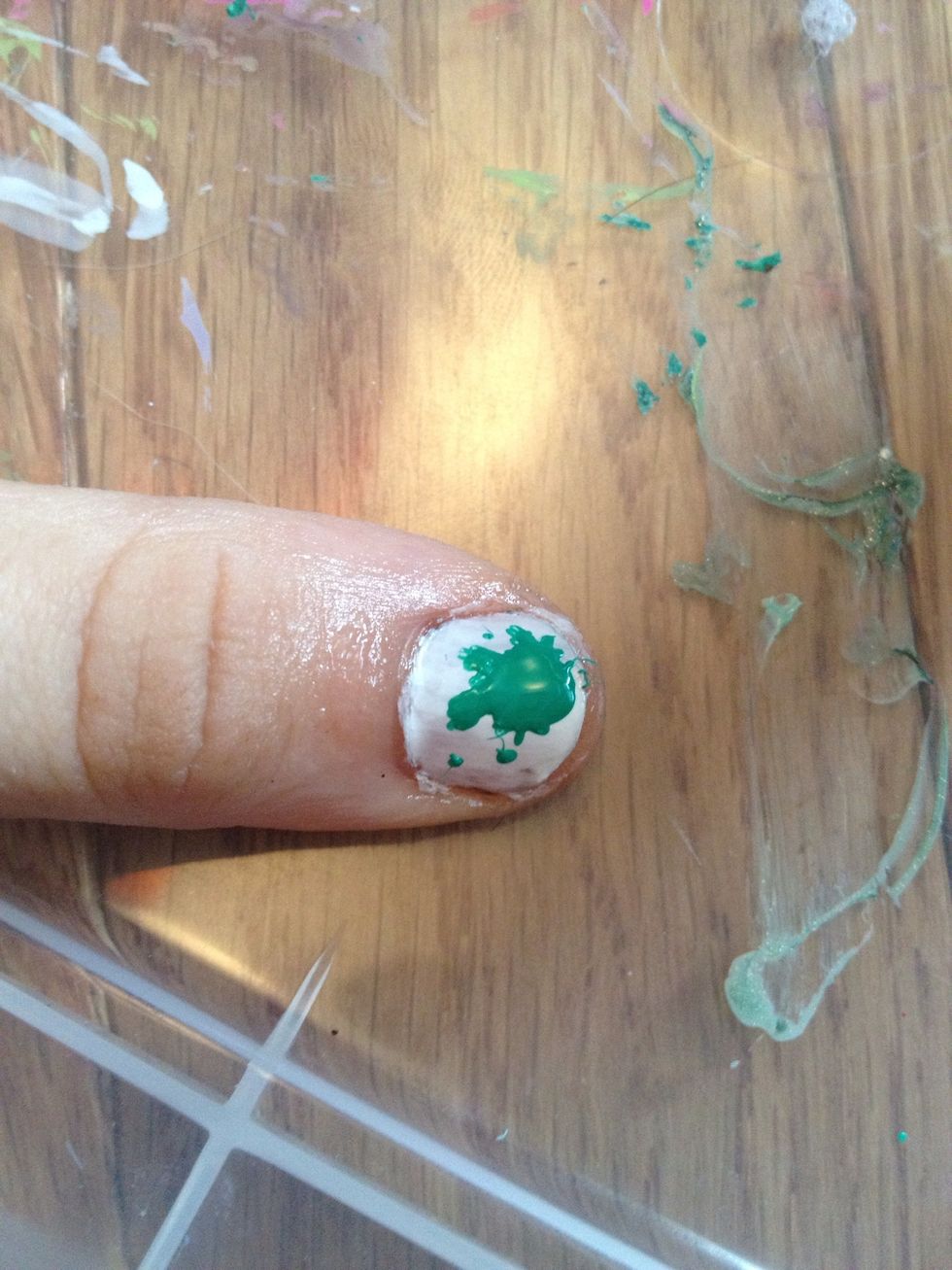 Carry out the polish and put dots on your nails with a toothpick.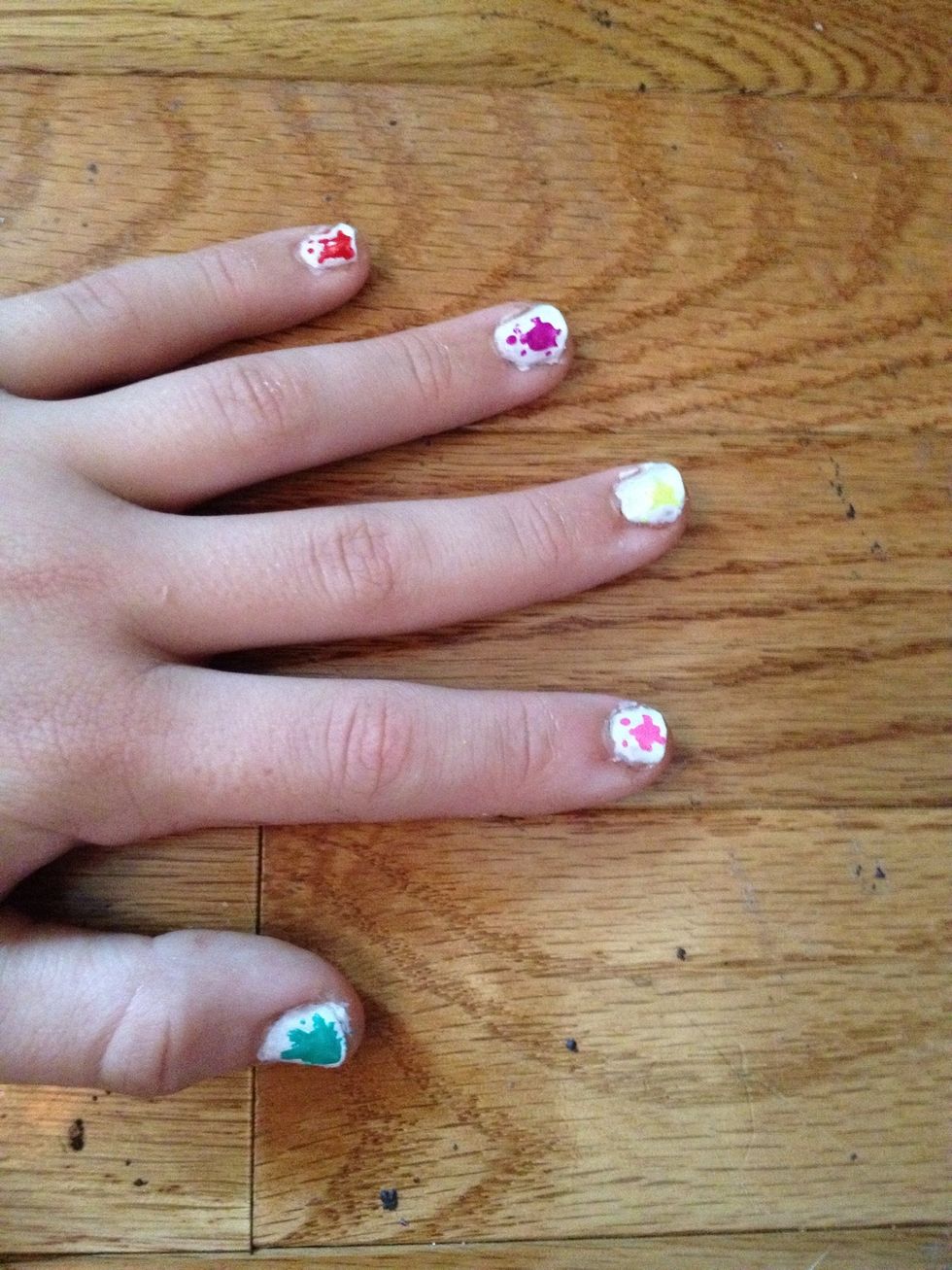 Repeat on all of your nails.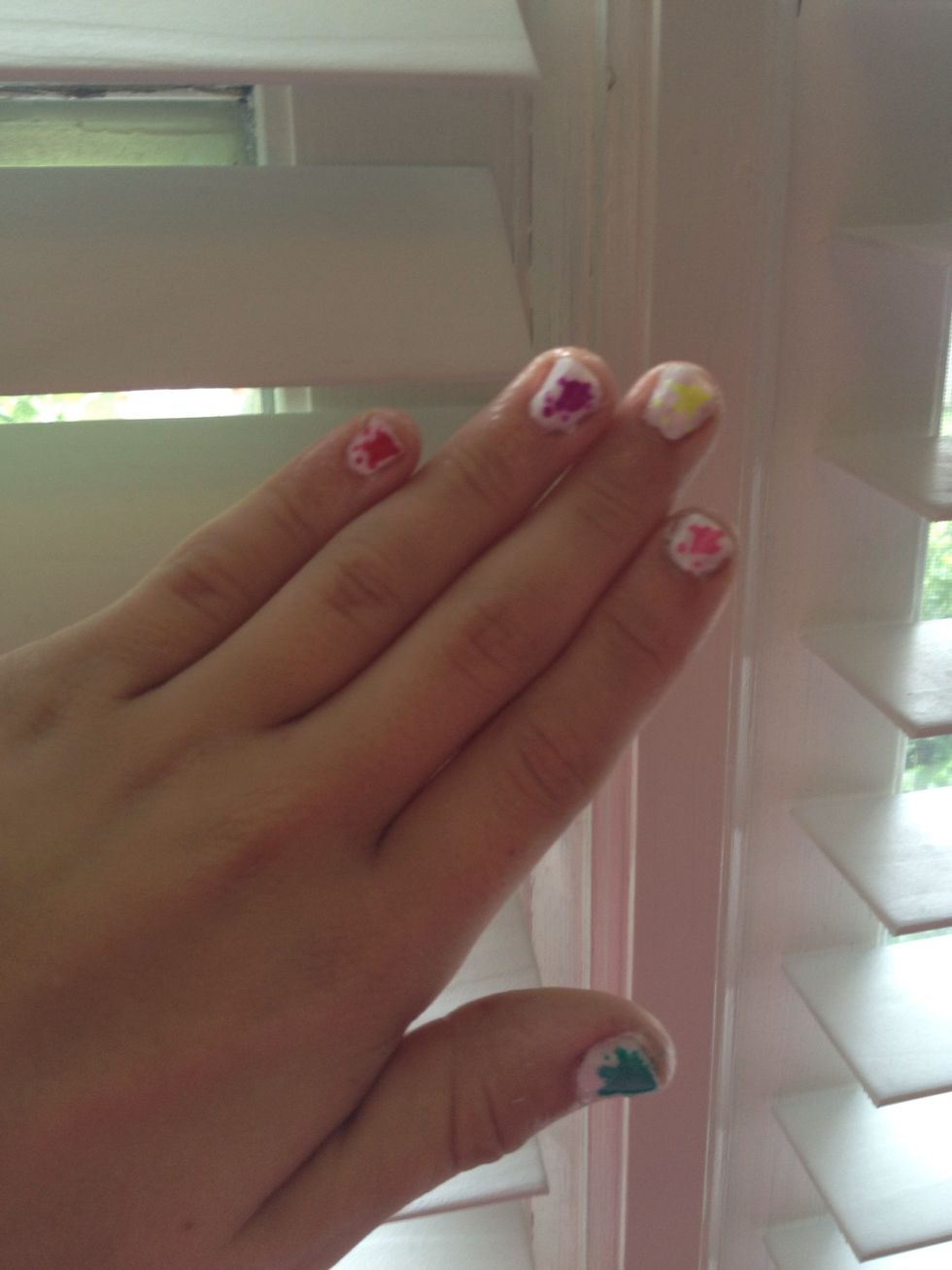 Add a top coat and you're done!
Base coat
White polish
5.0 Neon polishes
Toothpick
Top coat
Vaseline
Polish remover