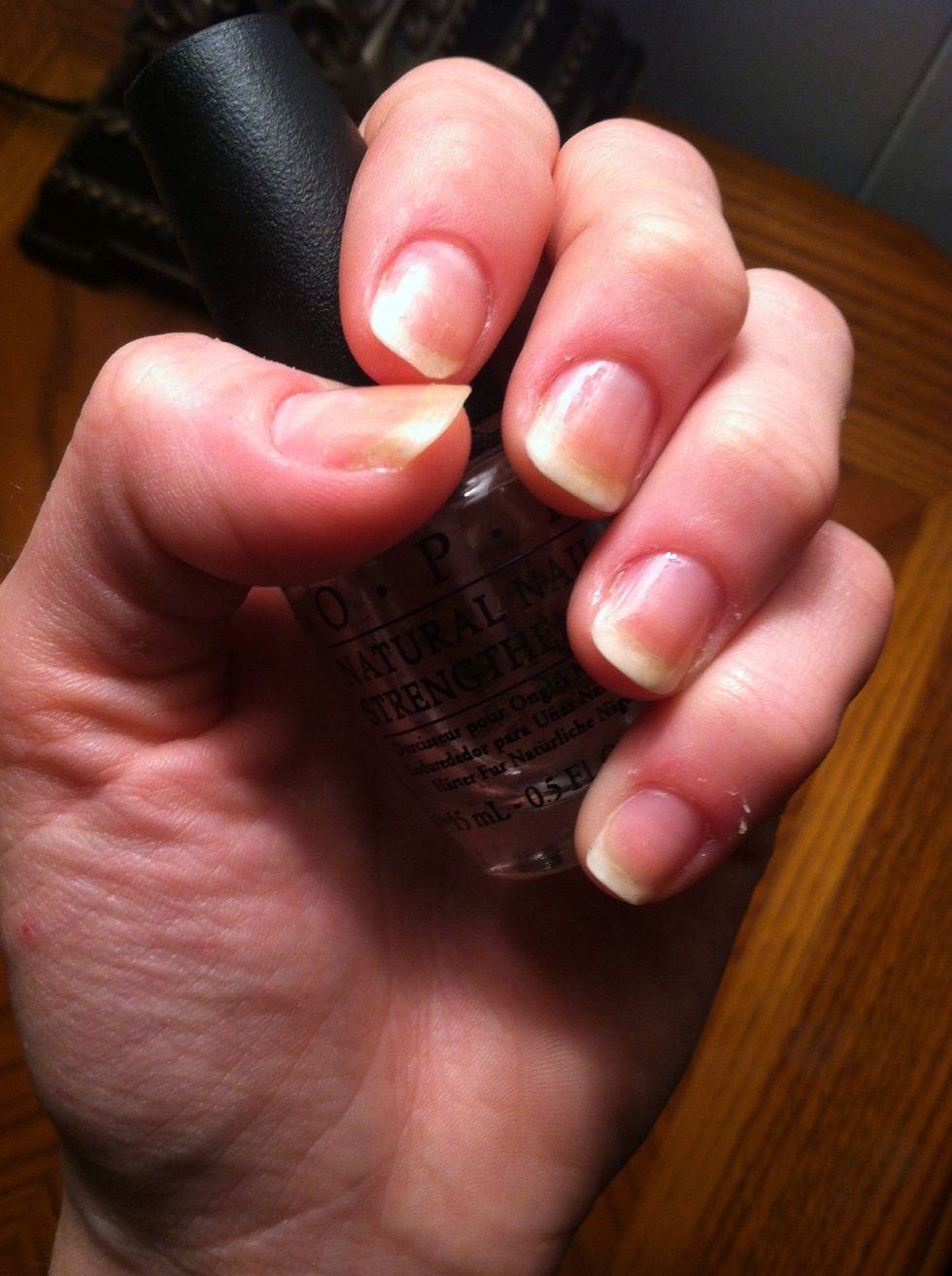 Always start with a base coat! It will help with staining and for the polish to adhere better!
Paint your nails a base color. (I used OPI's Yodel Me On My Cell)
Use a small art brush or tooth pick to draw a curved line with a small blob at the end.
Now draw one in the opposite direction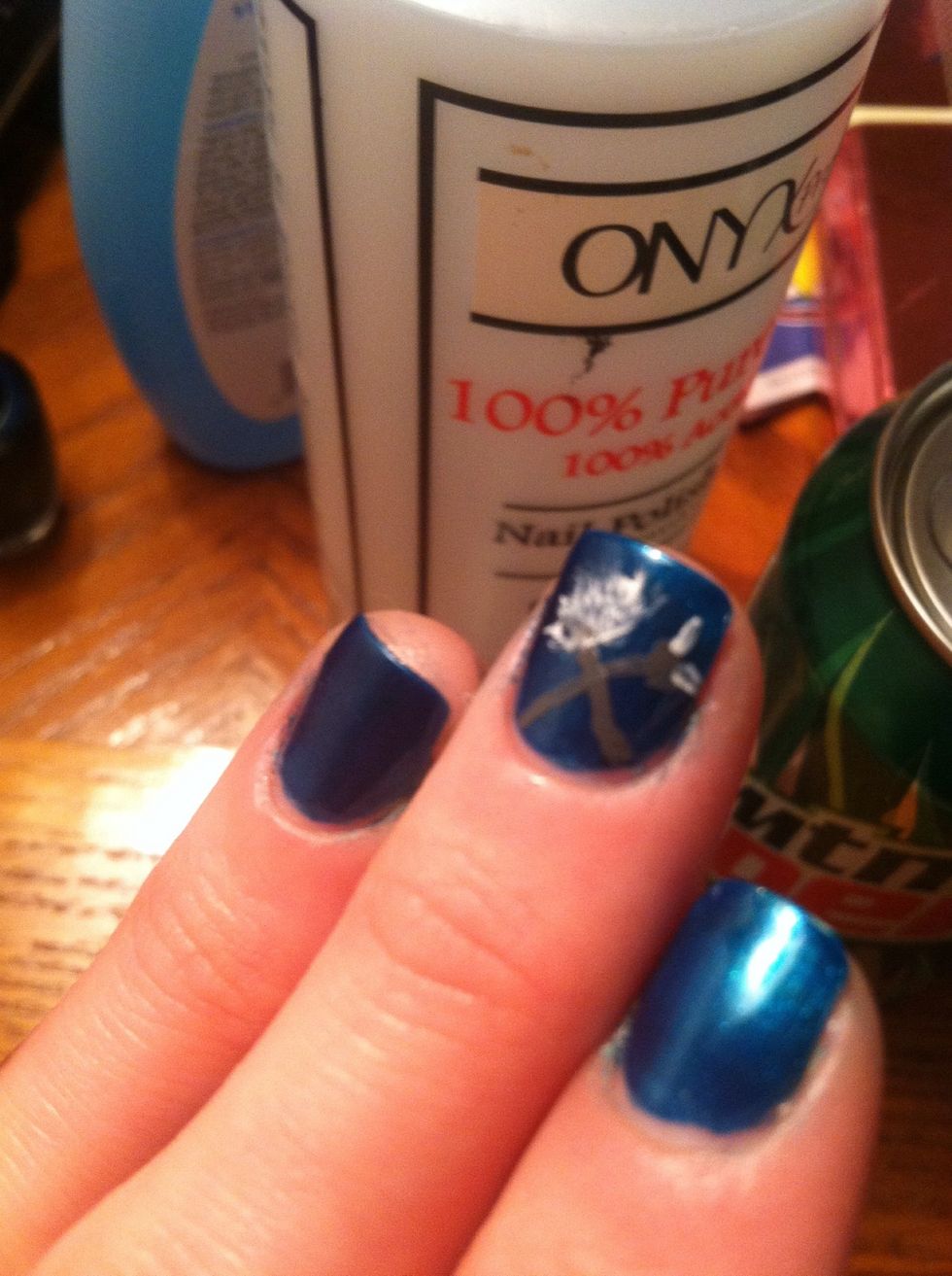 Using white polish or acrylic paint, add in some dash marks.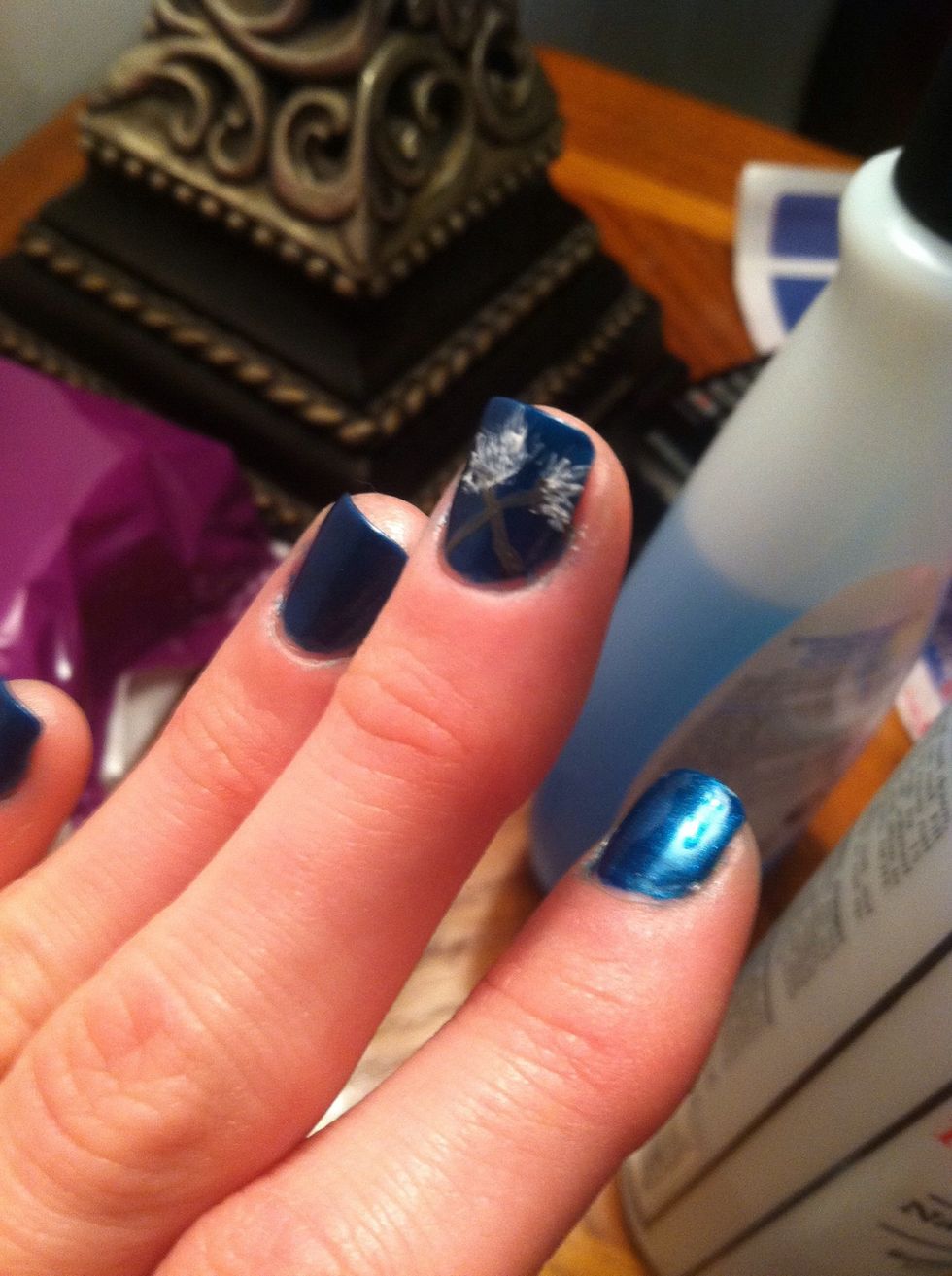 Keep on adding until you're happy with it.
Add on some T shaped marks and dashes to your other nails.
Mix it up on each nail.
Add a top coat and clean it up and you're done!! (I used a matte top coat)
Base Coat
Base Color
Grey or Black Polish
White Polish
Small Art Brush or Toothpick
Top Coat