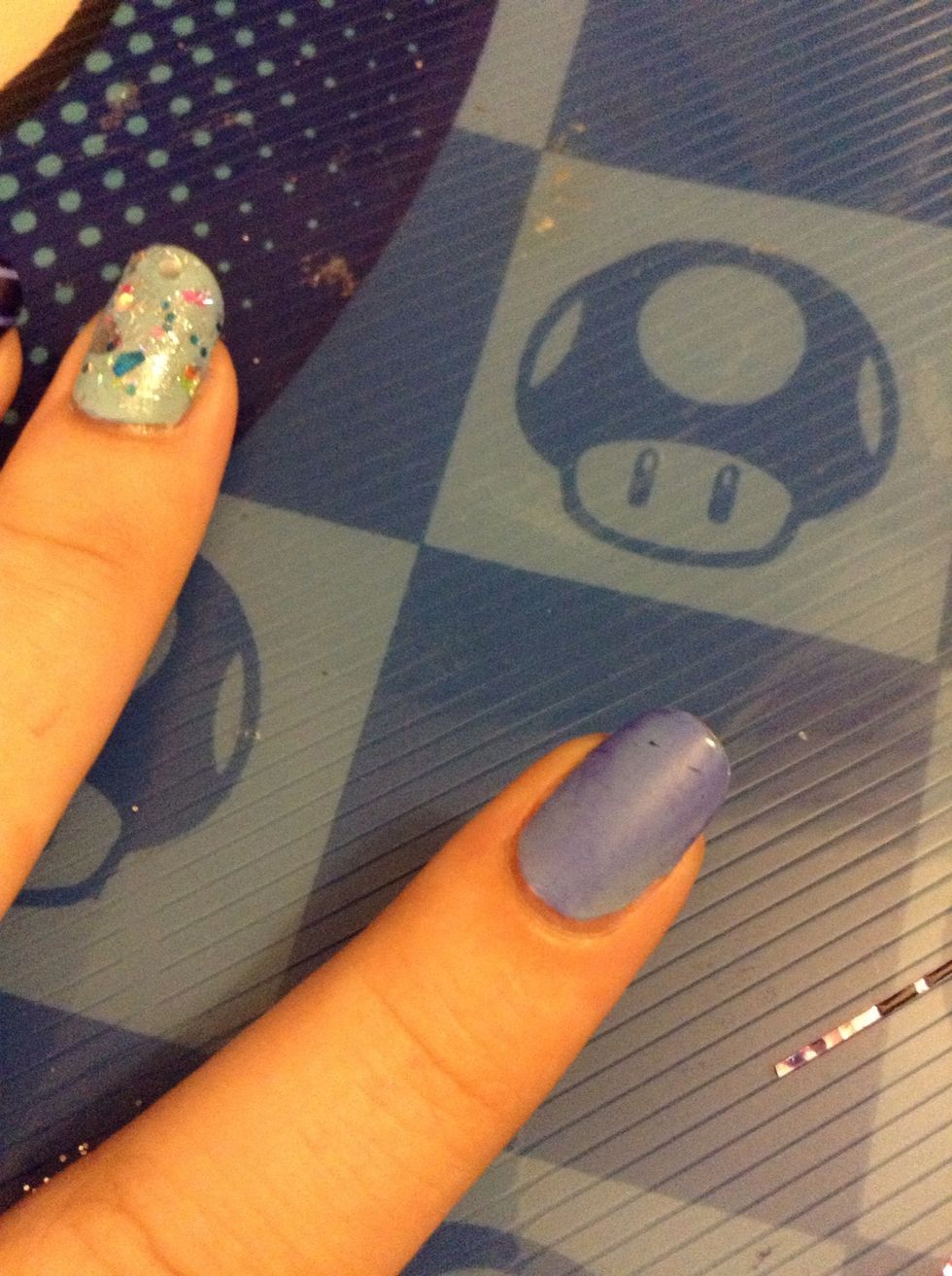 I'm doing this over polish I'm already wearing. You just need a base coat.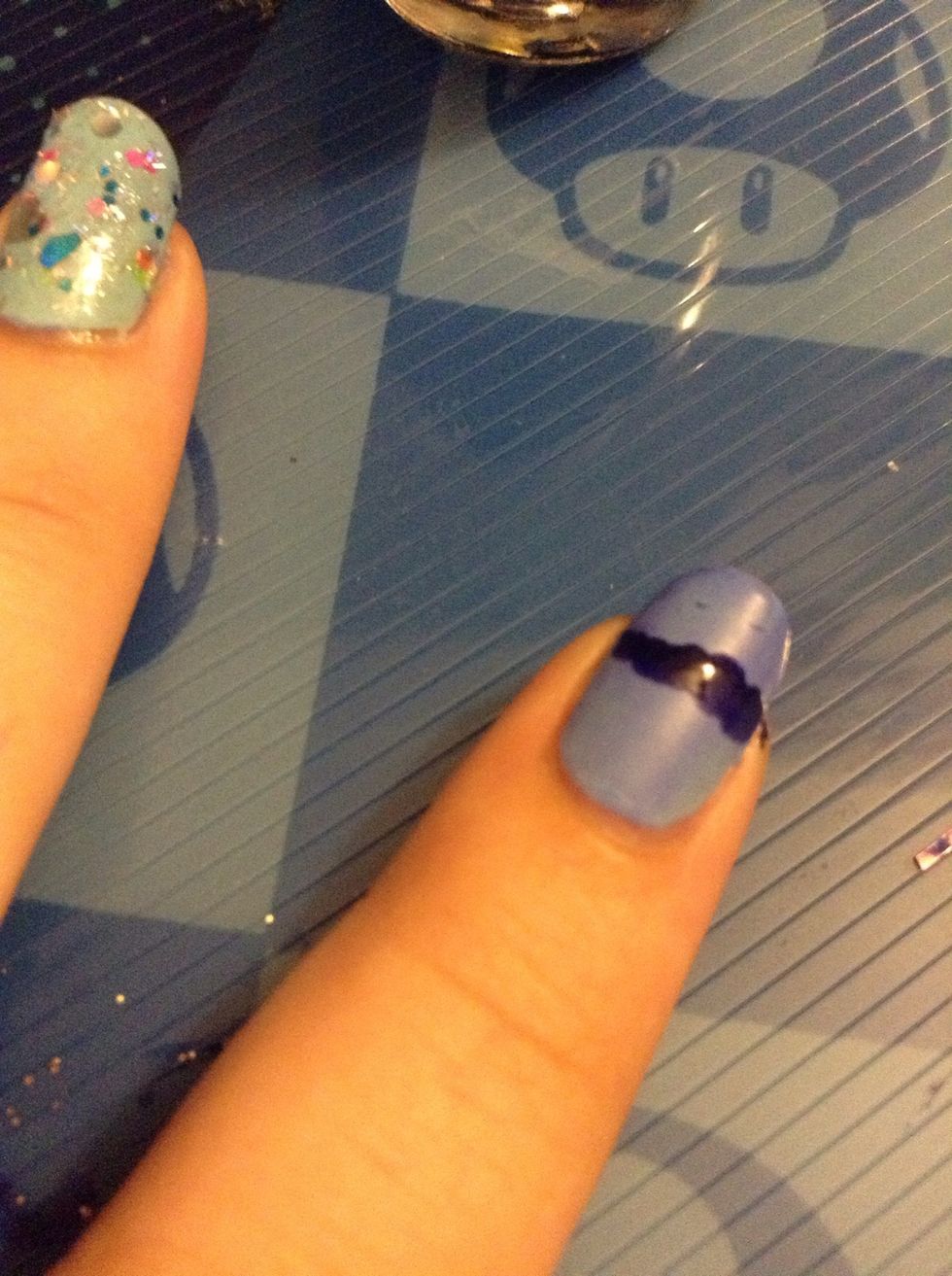 Paint a line half way up your nail whatever color you want the 'cup' part.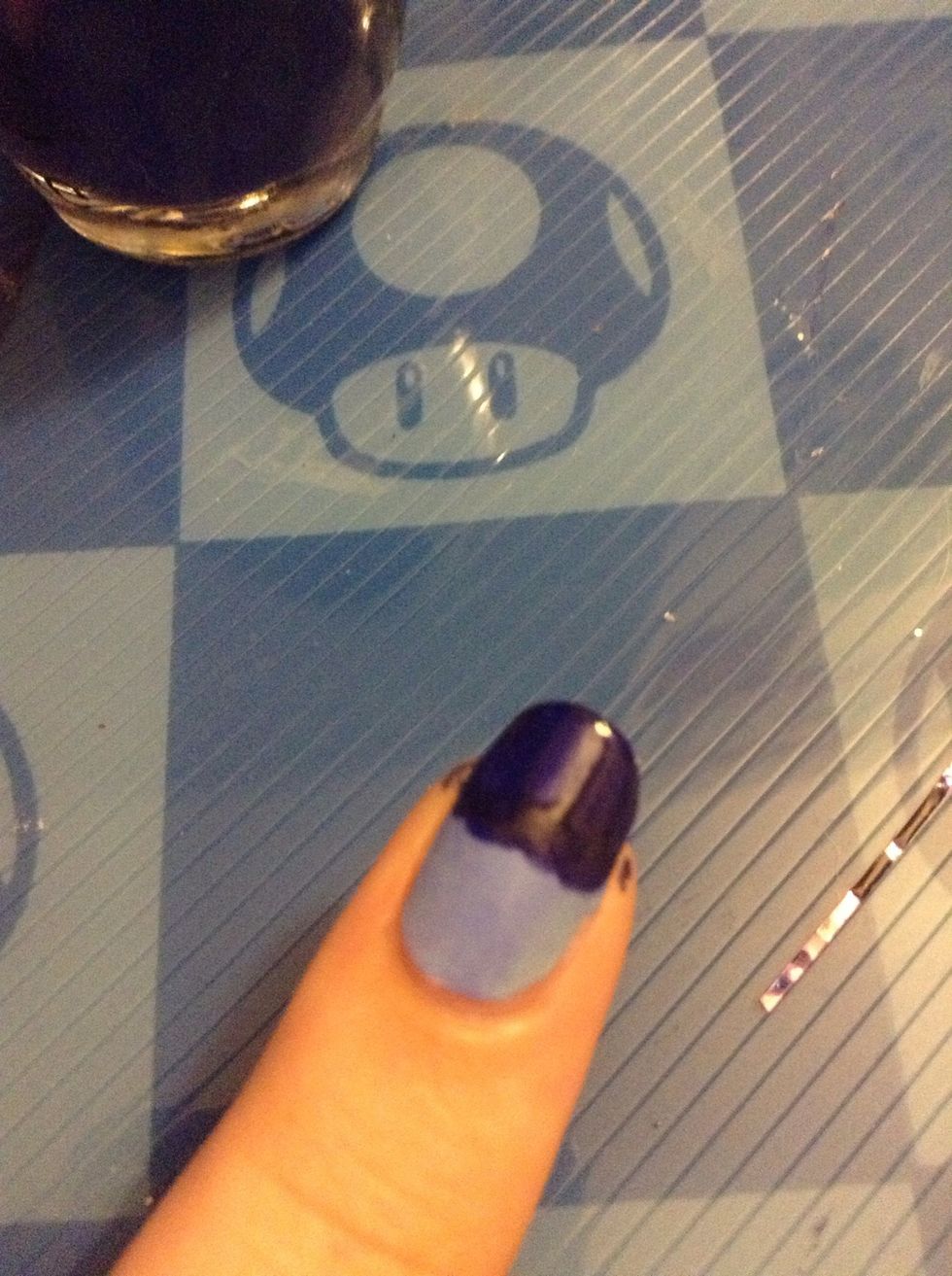 Full it in.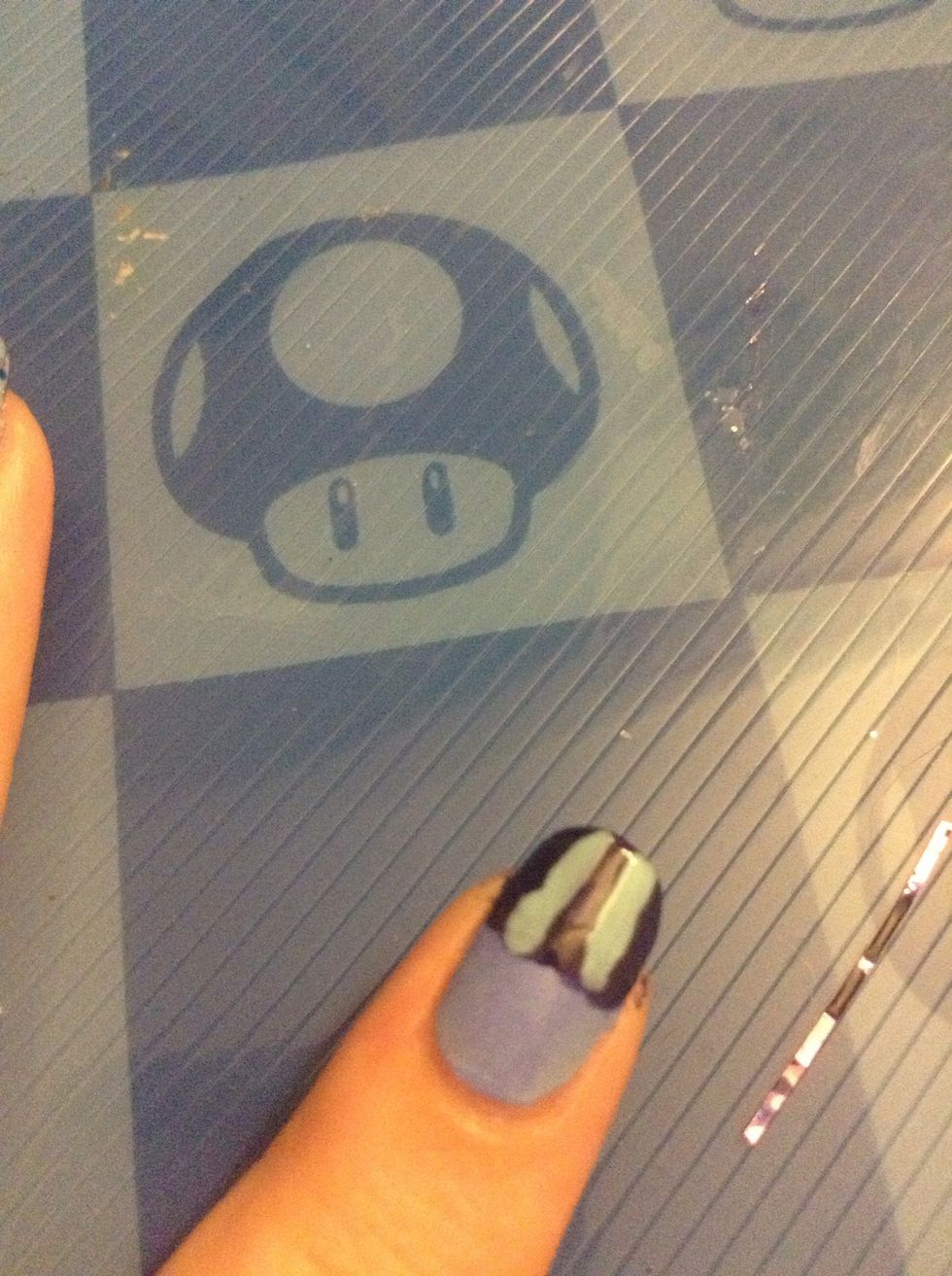 Add some lines. I just used the bottle brush, so they're fat lines. You can use a dot tool, striping brush, or toothpick to make finer lines.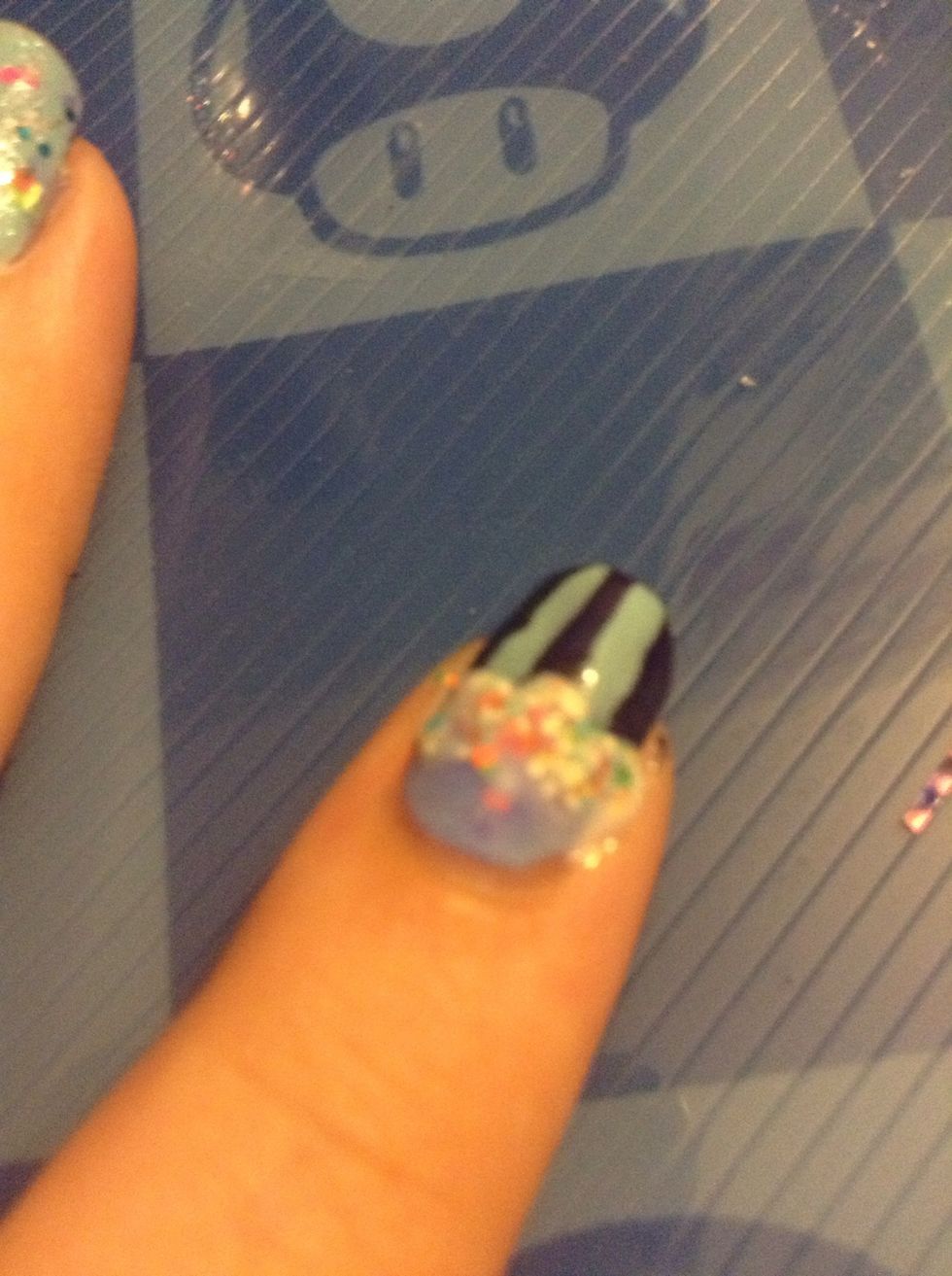 Paint three big dots with whatever color you want the top part to be. Make sure they're covering just the start of the cup part. I'm using It's A Trap-eze from China Glaze.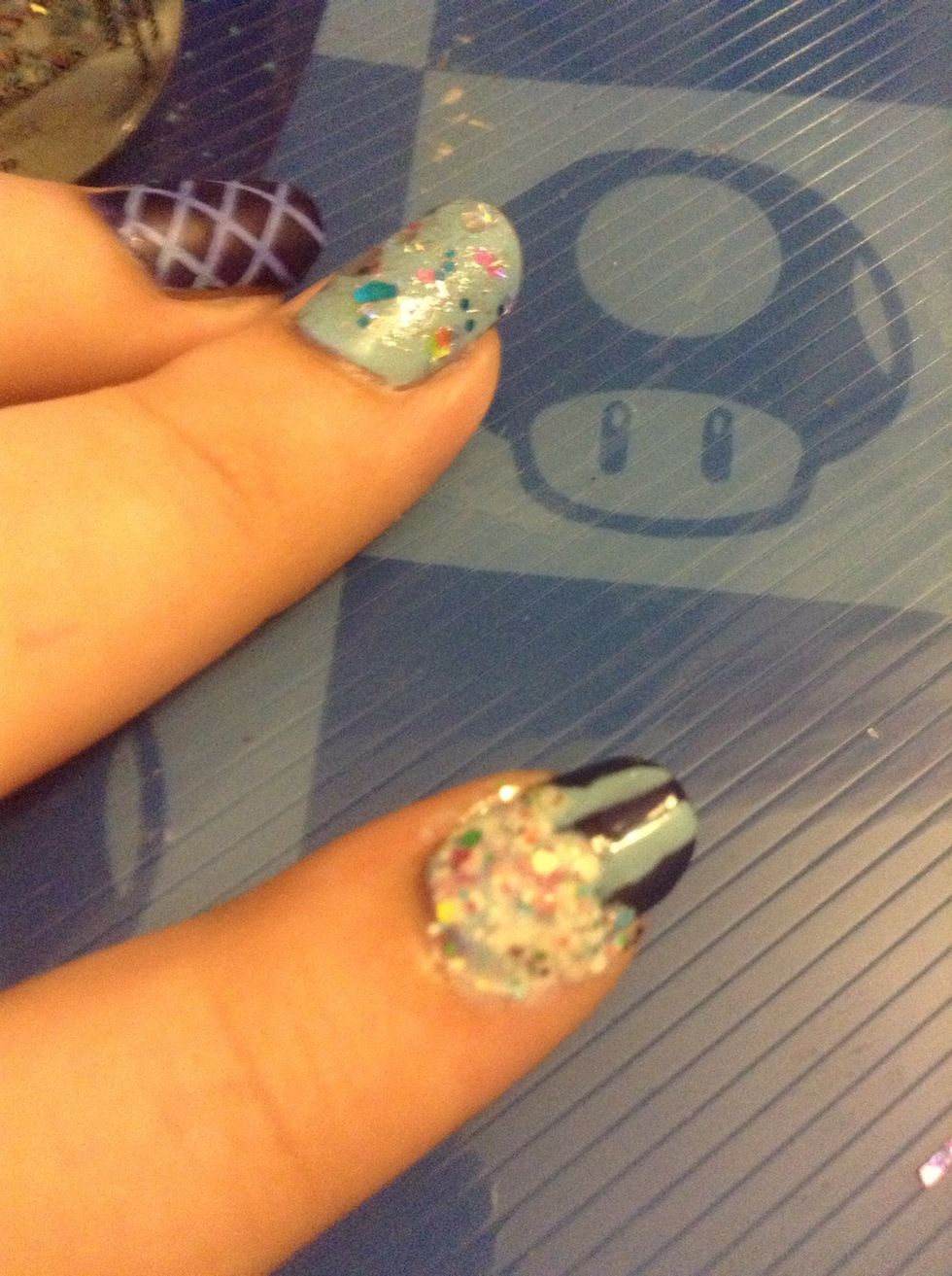 Make the top part of the cake. You can cover your nail completely or leave space by your cuticles.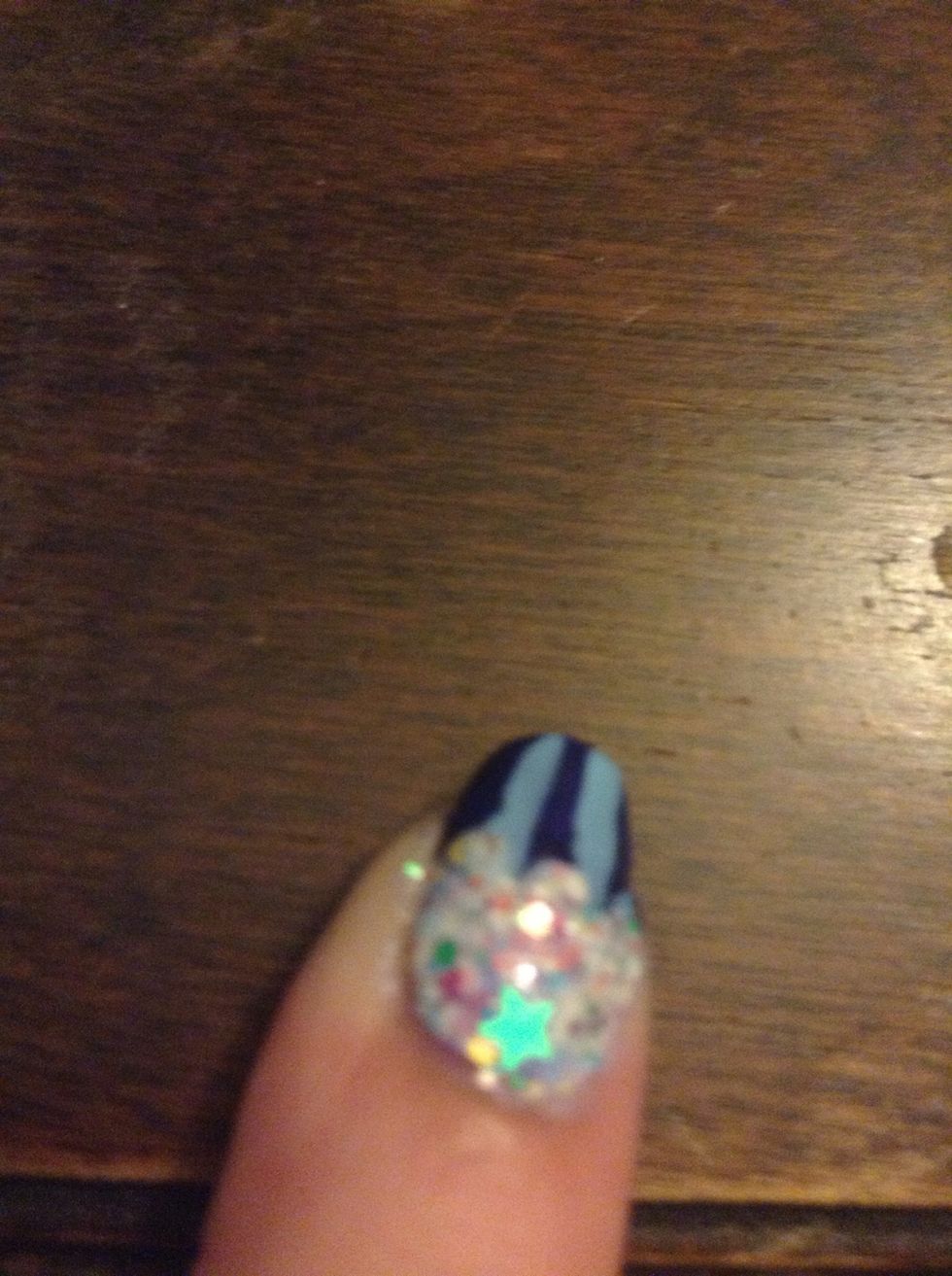 I added a little star. From a little nail stud wheel, from Claire's. Completely optional. Also, you can outline the top part of your cupcake, I didn't b/c I was lazy.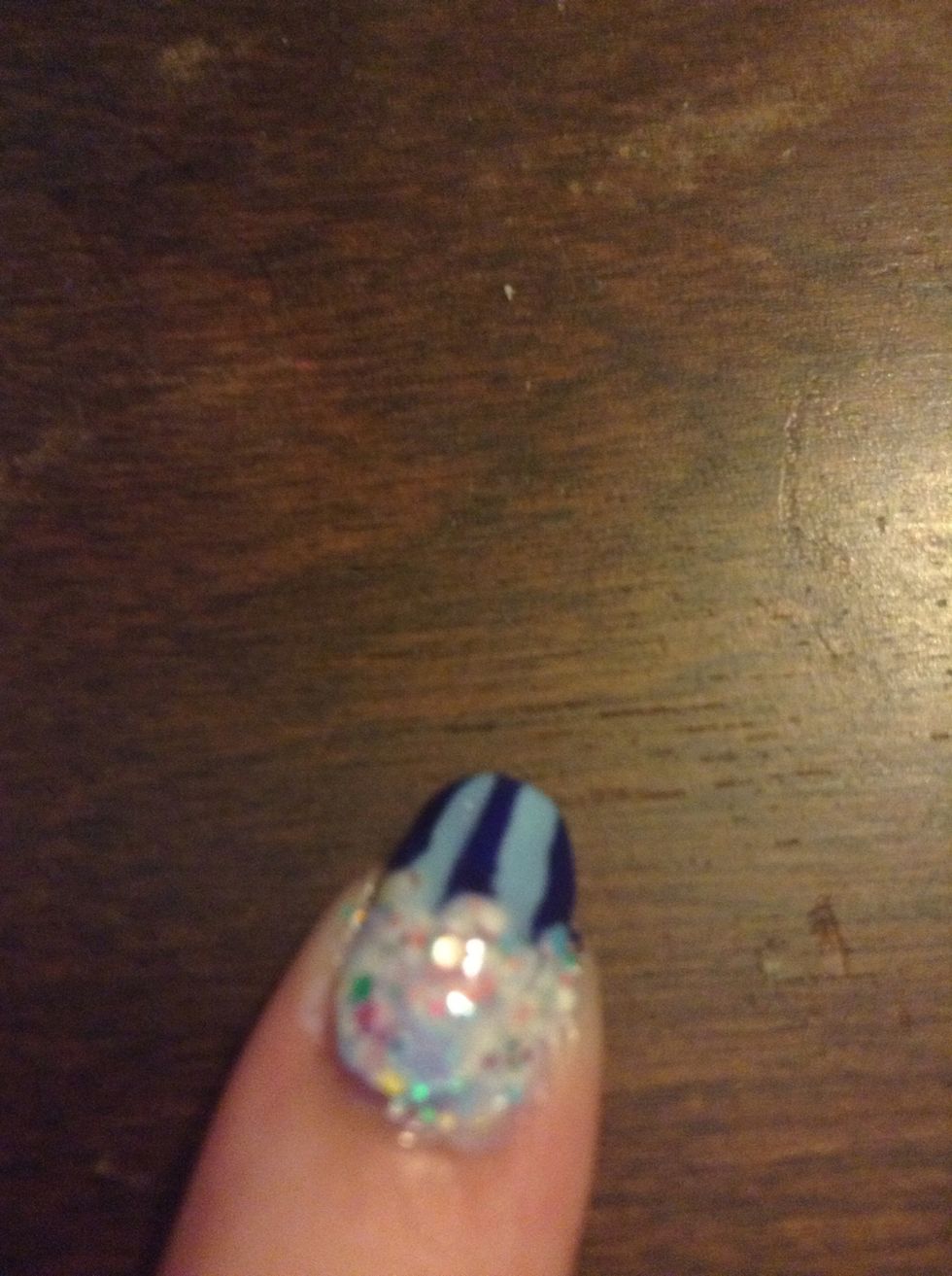 Add topcoat and clean up with polish remover and a small brush it q-tip.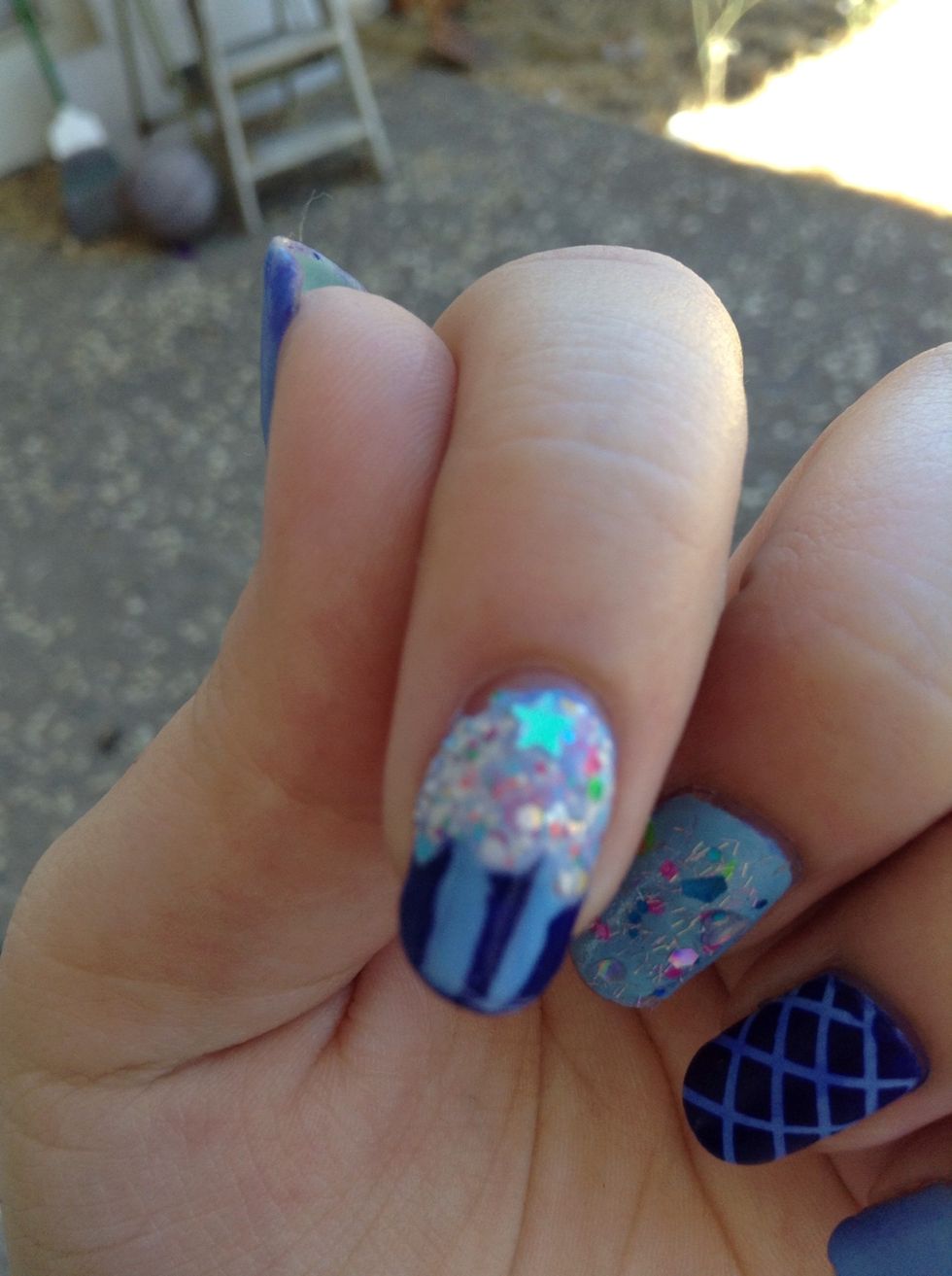 Hope your cupcake turns out good. Tell me what kind of guide you'd like to see and I'll try to do it for you.
Base coat
Three or Four different polishes
Top coat
Polish remover
Small brush or q-tip