This is my first guide, yay :D hope you like it and sorry for bad English and blurry pictures :)
16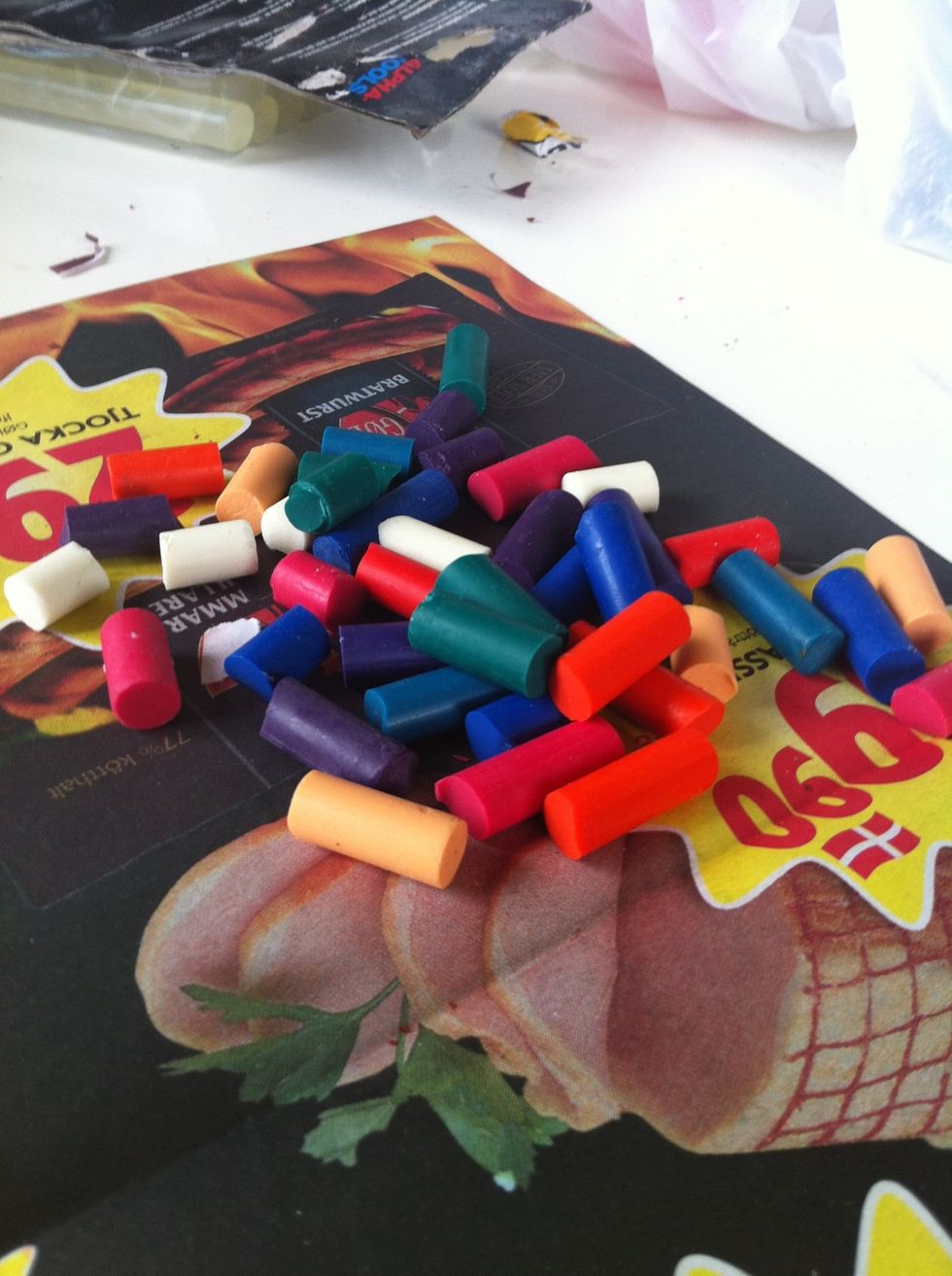 First thing to do is remove the paper from the crayons. my painting is supposed to be a heart. so I made the pieces smaller. But you can also use half of the Crayons or just glue it on as they are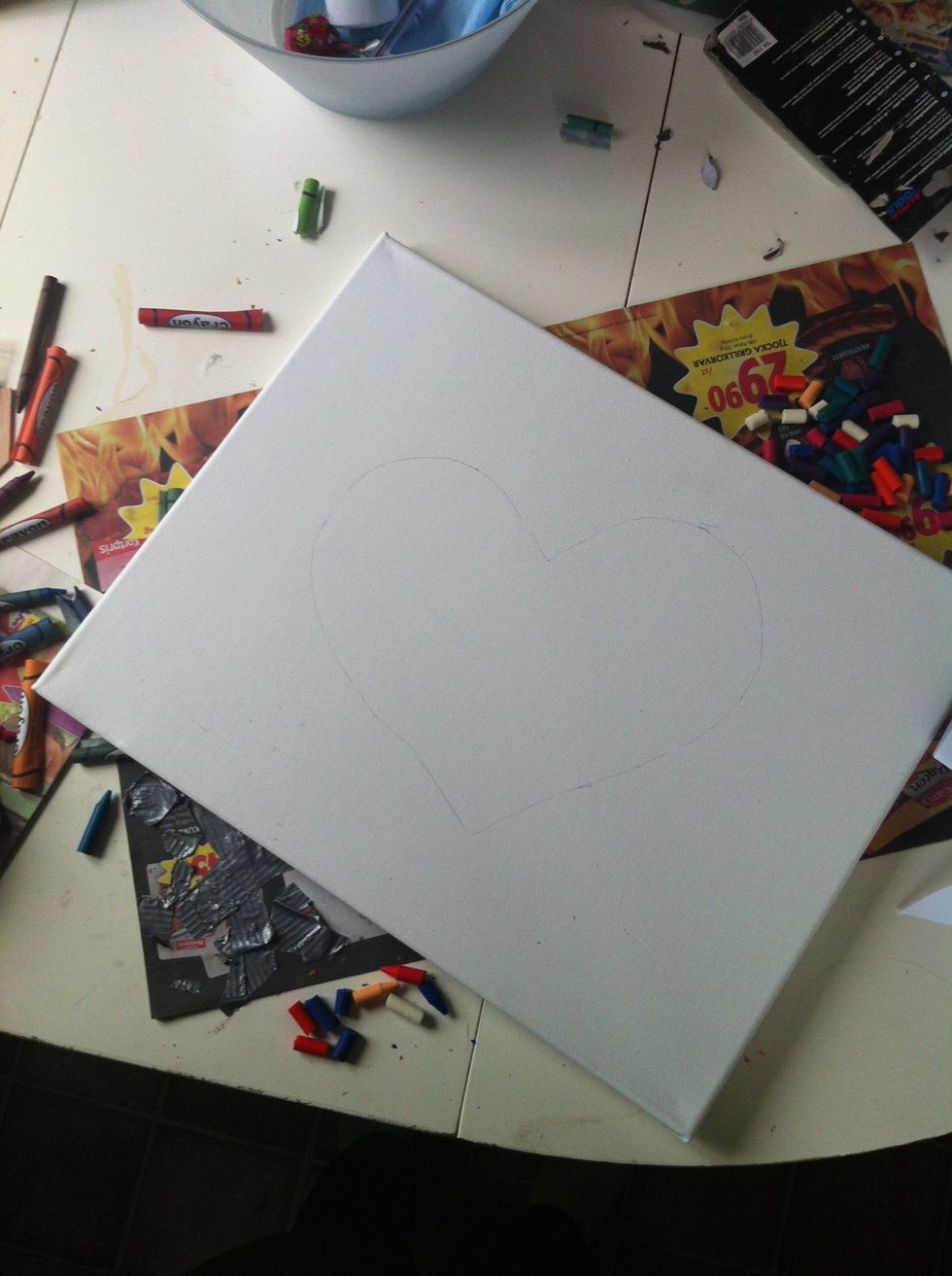 If you want to do a heart or similar, you just draw it on your Canvas, but it is your choice what to do!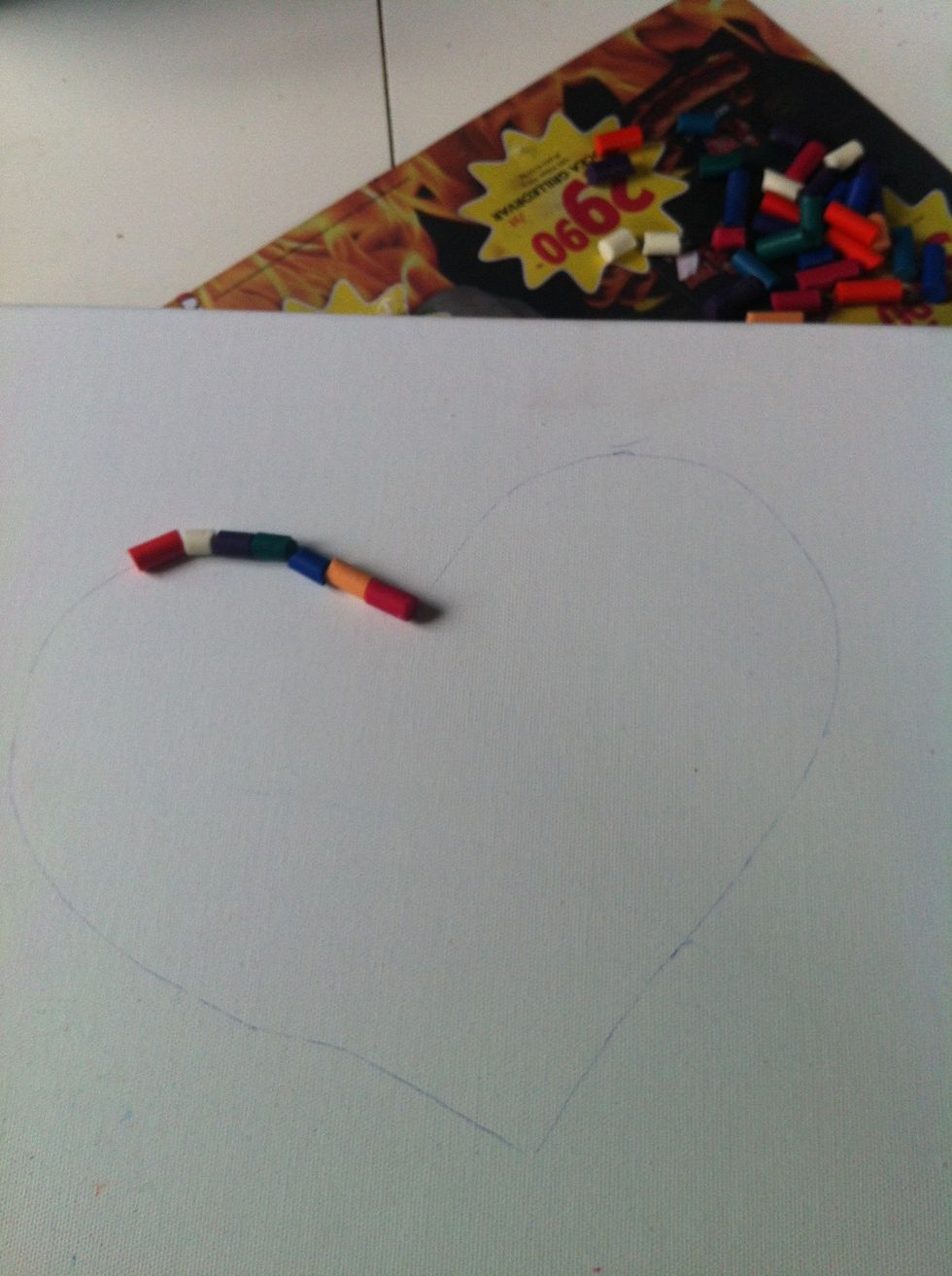 Now you put the crayons where you want. In this case I use a heart so I put my crayons on the line DON'T GLUE IT ON YET!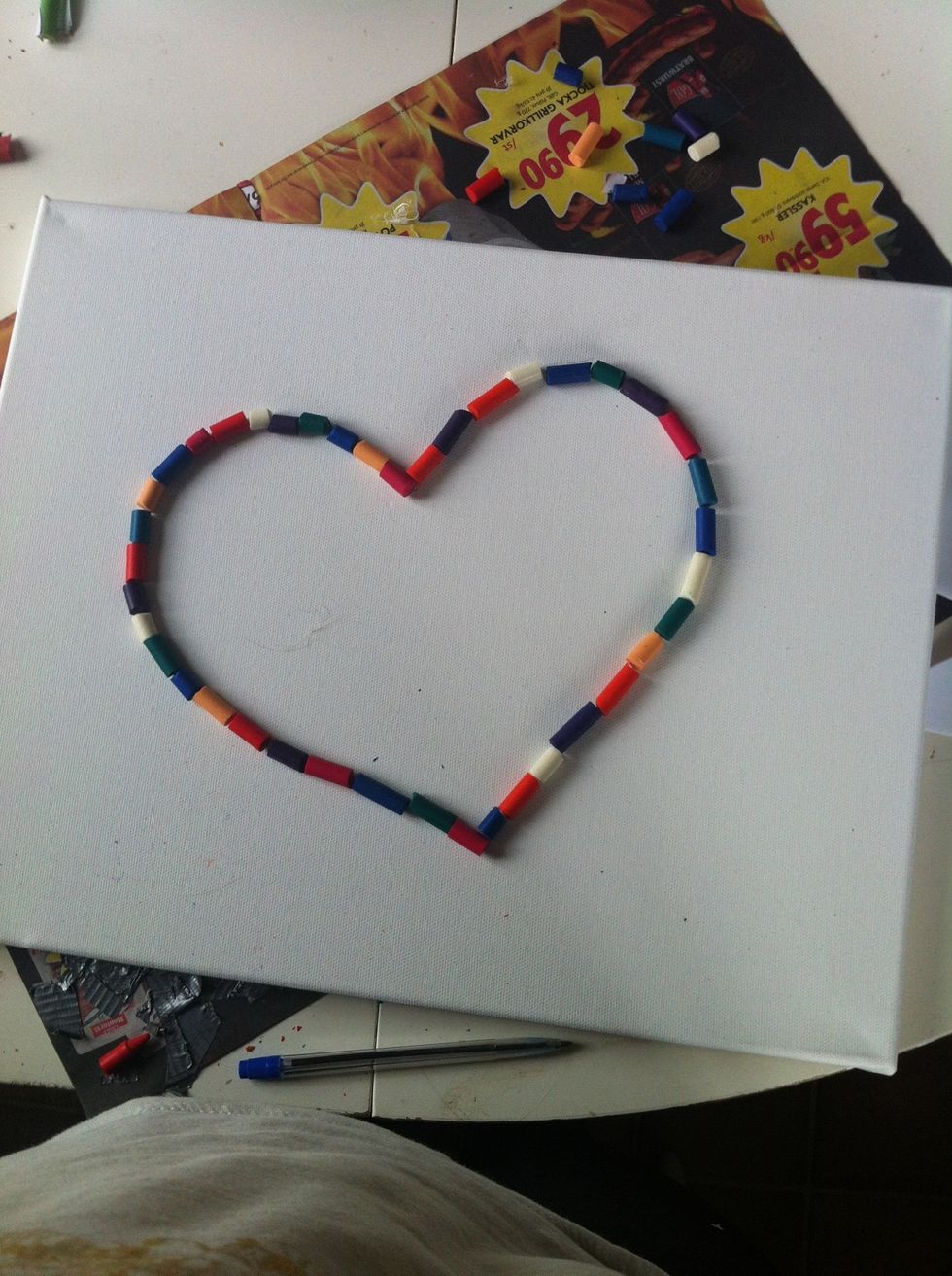 Now I can see if I am happy with the way the crayons is or if I want other colors. But I'm happy with this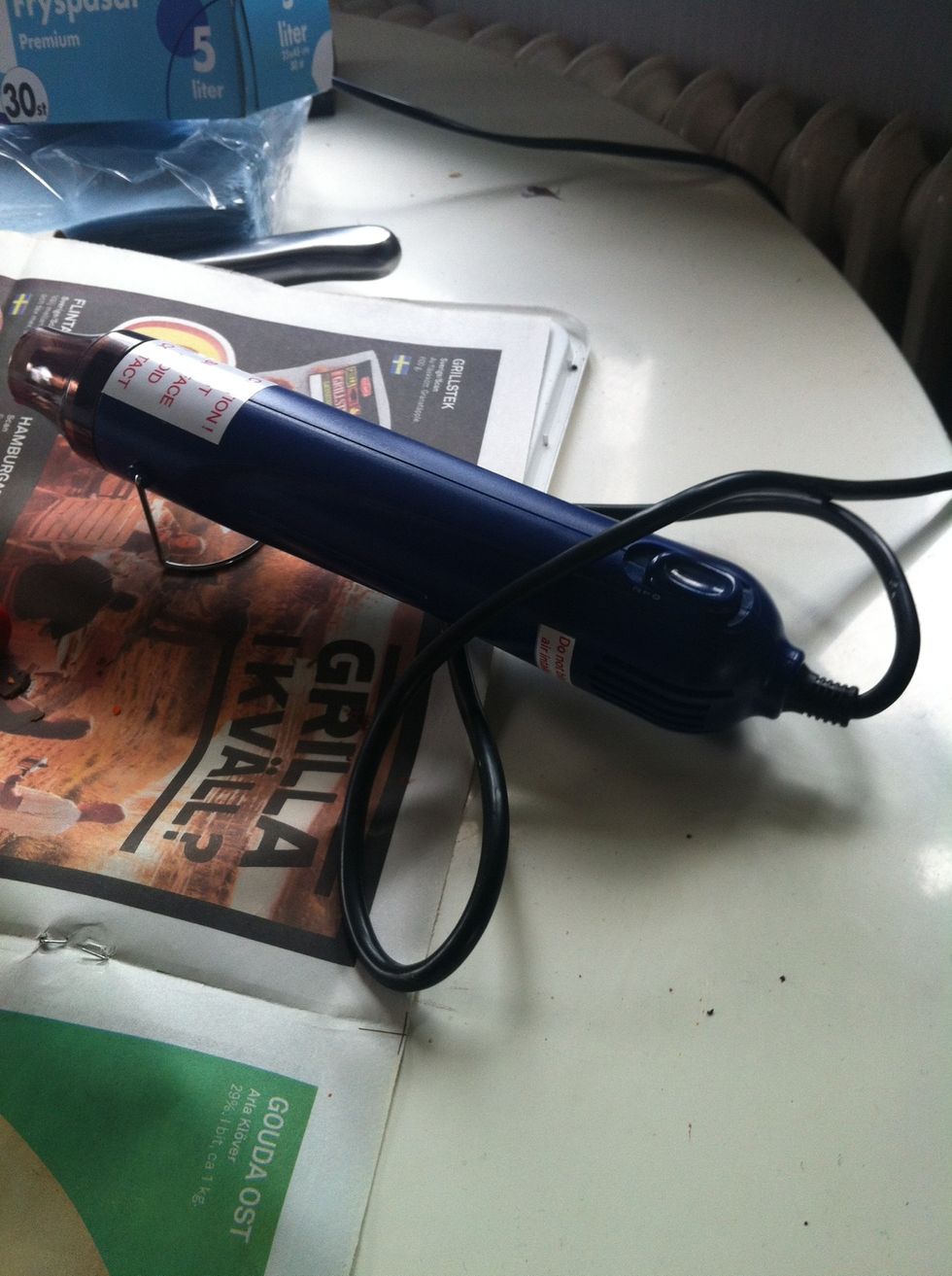 I know I write "hair dryer" in the supplie list. But this thing is better. Hair dryer works but it's taking more time. I think it's called a embossing "thingie" haha :)
Prepare the glue gun. My glue gun is pretty bad and takes a long time to warm up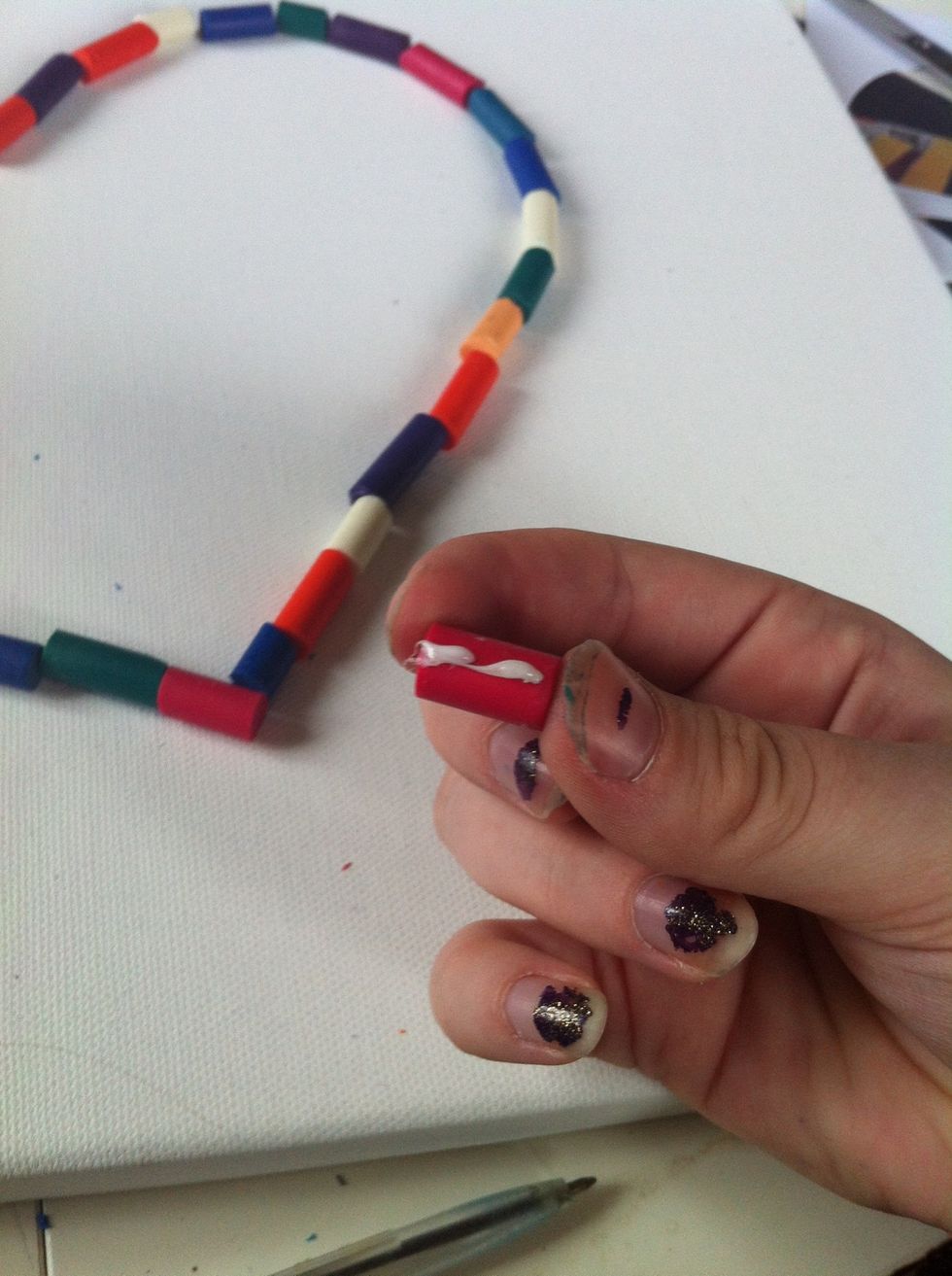 Now it is ready so I start to glue. One at a time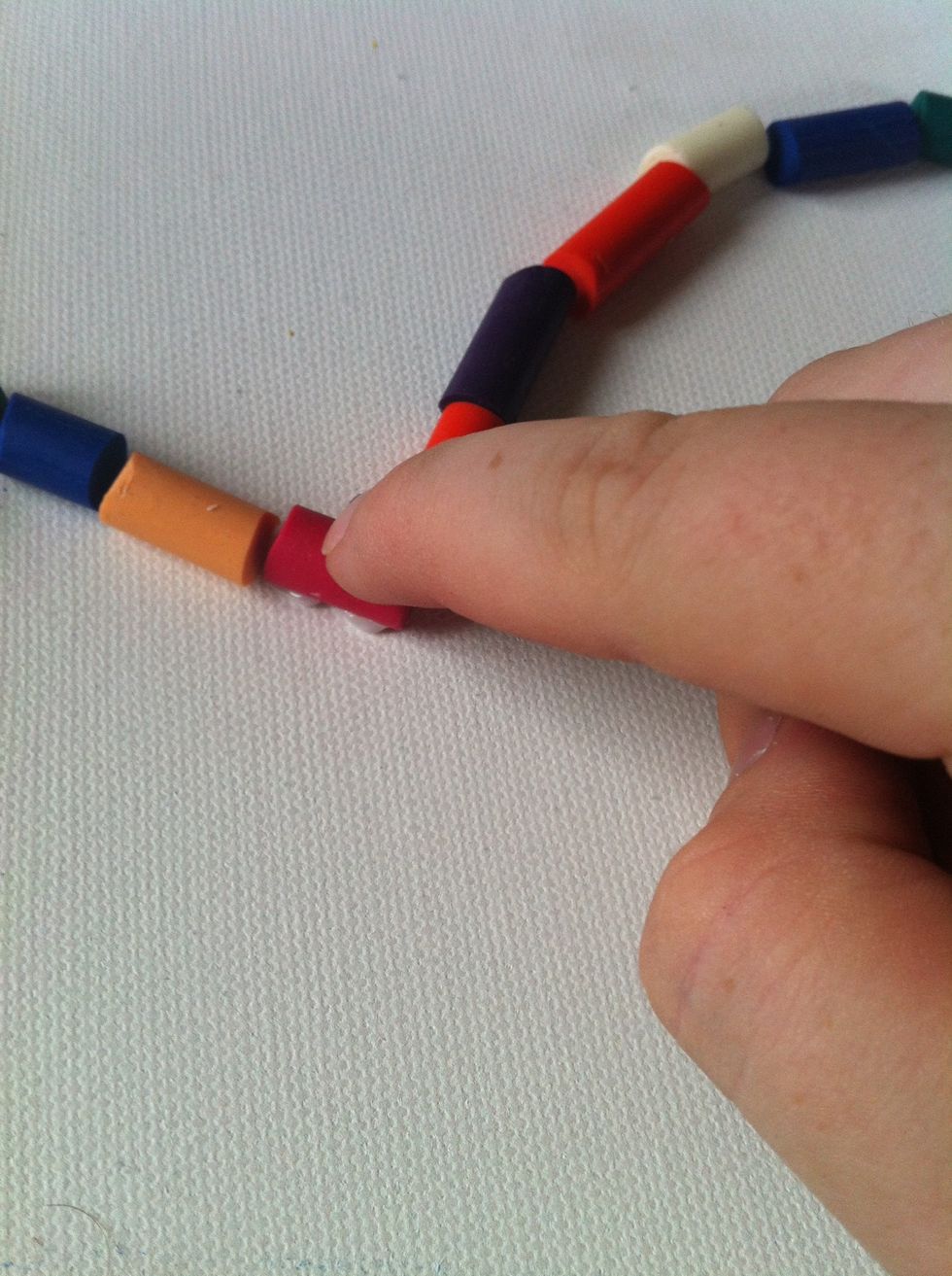 Put it on ..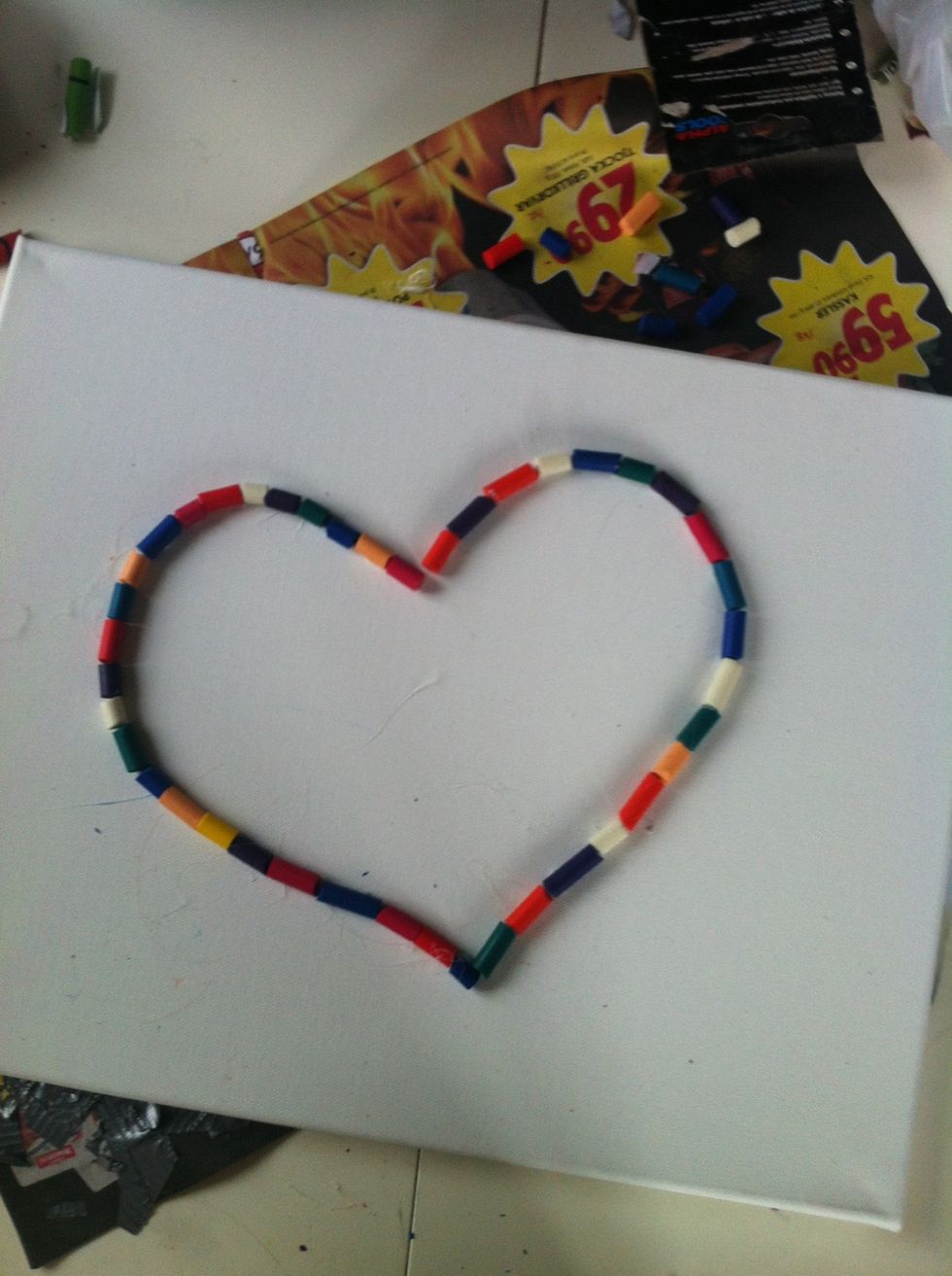 Ready! :)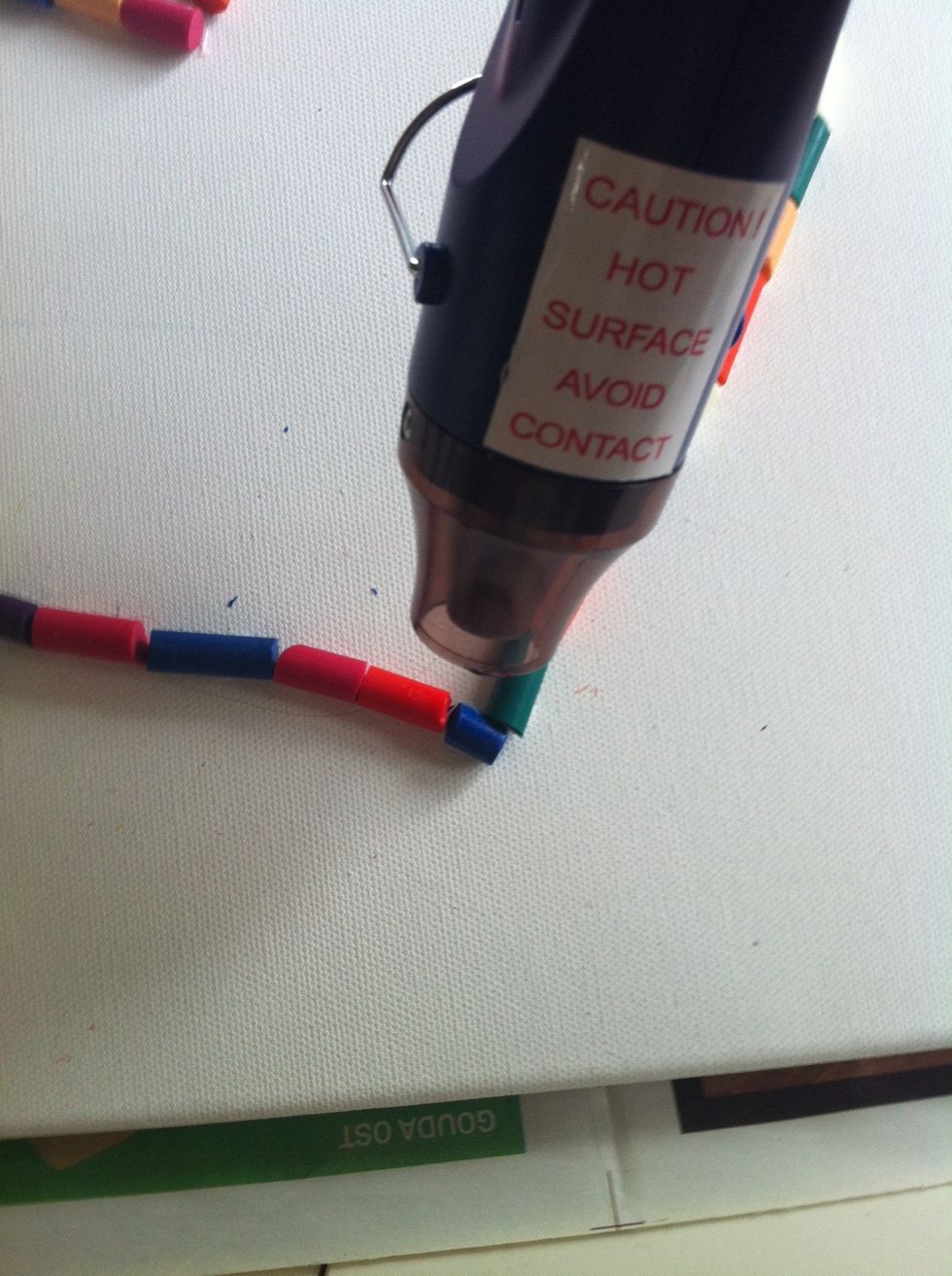 Now start to melt the Crayons. And be sure to spin the canvas so the crayons melting down
It's melting :D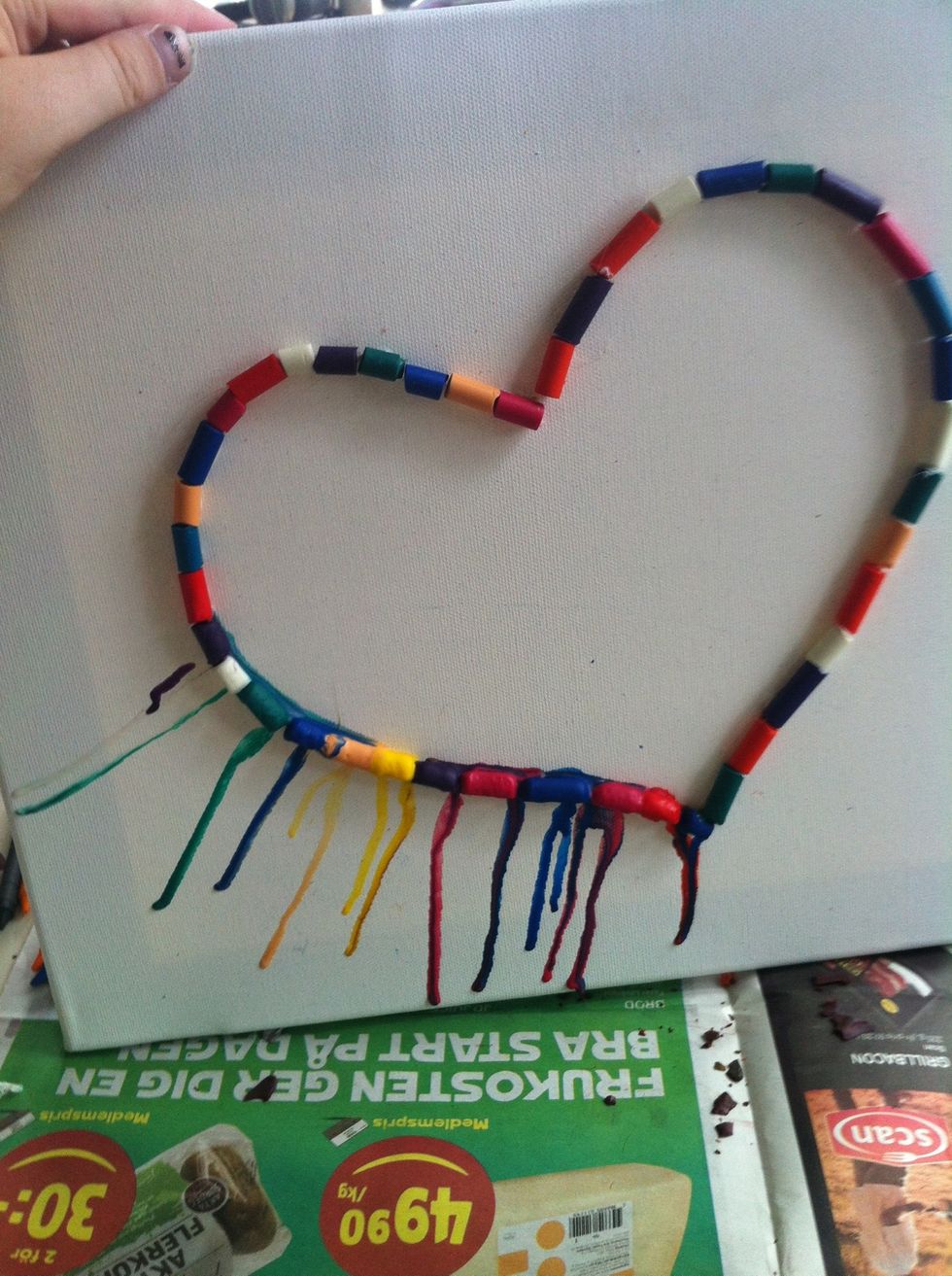 Almost done..
All the crayons are melted :)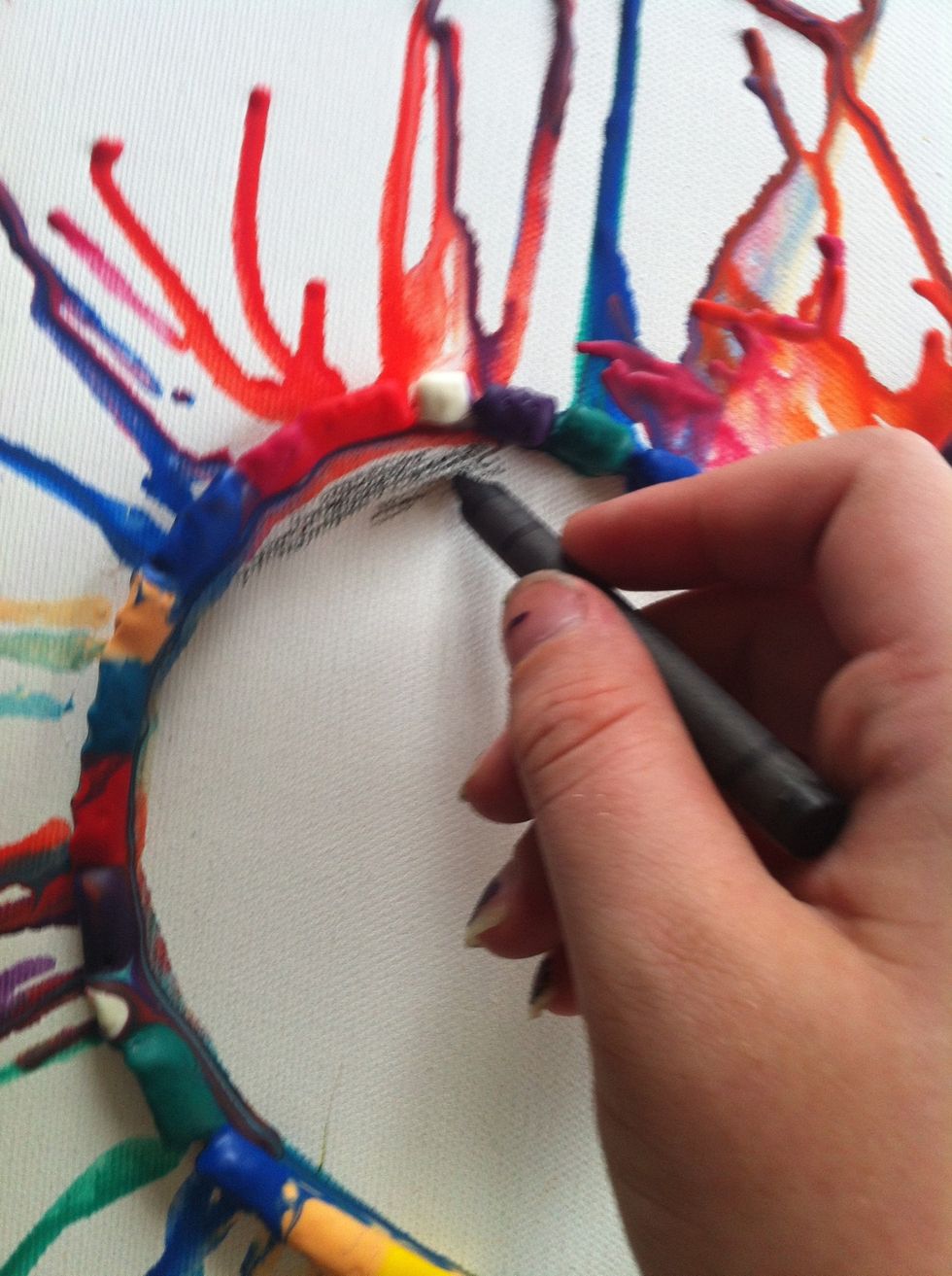 I painting it black. And again. It's your choice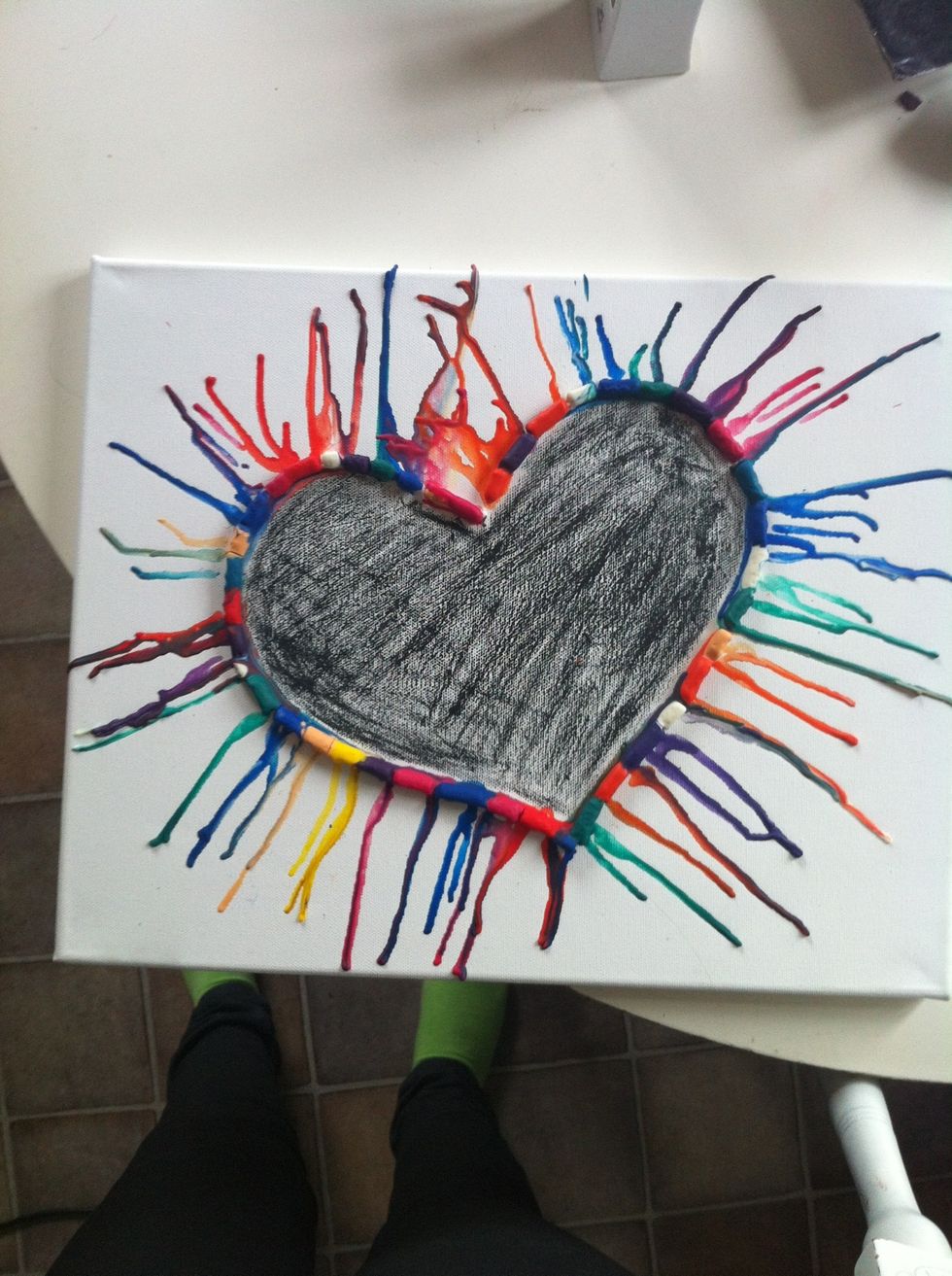 Done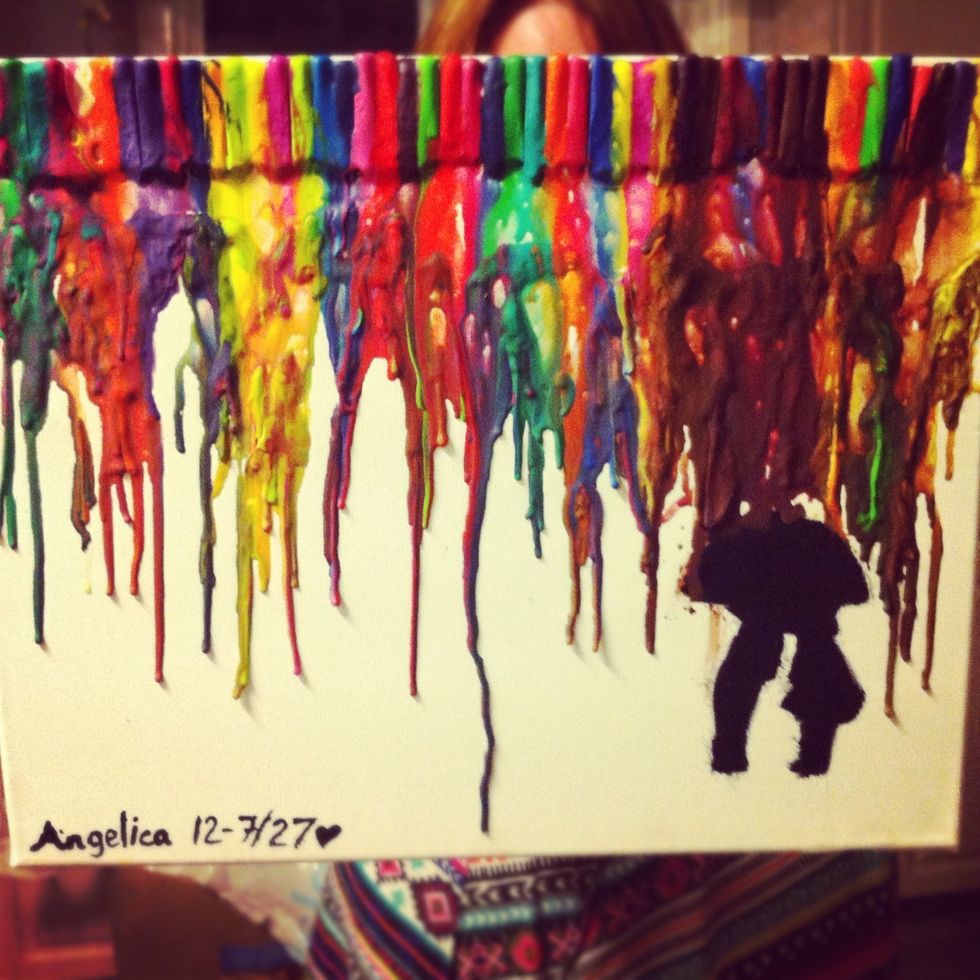 This was my first painting I made yesterday. Be creative!
Crayons
1.0 Canvas
1.0 Glue Gun
1.0 Hair dryer
Fantasy! :)
Angelica Andersson
300 followers! Thank you guys for Helping me and supporting me to make even more guides! ❤