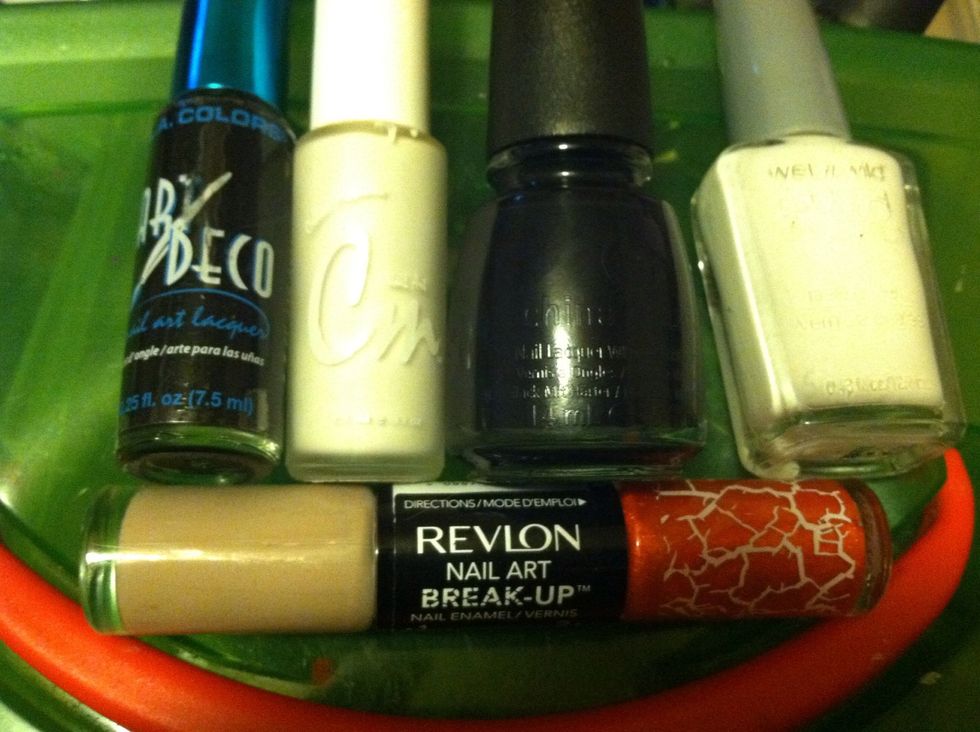 Revlon beige nail art (Any beige will do), Art Deco-black, CM striper, China Glaze- black, and Wet and Wild-white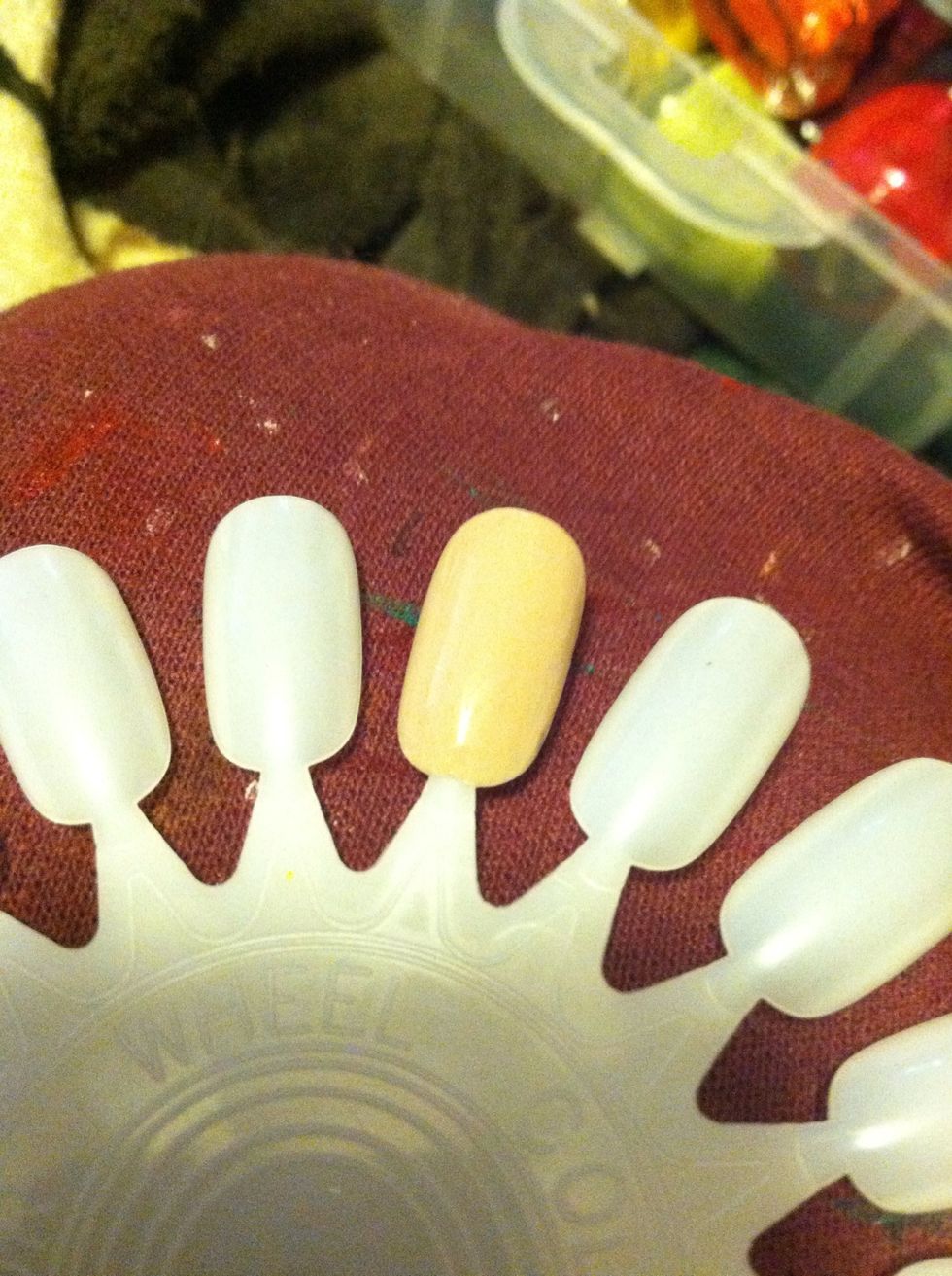 Paint the nail beige.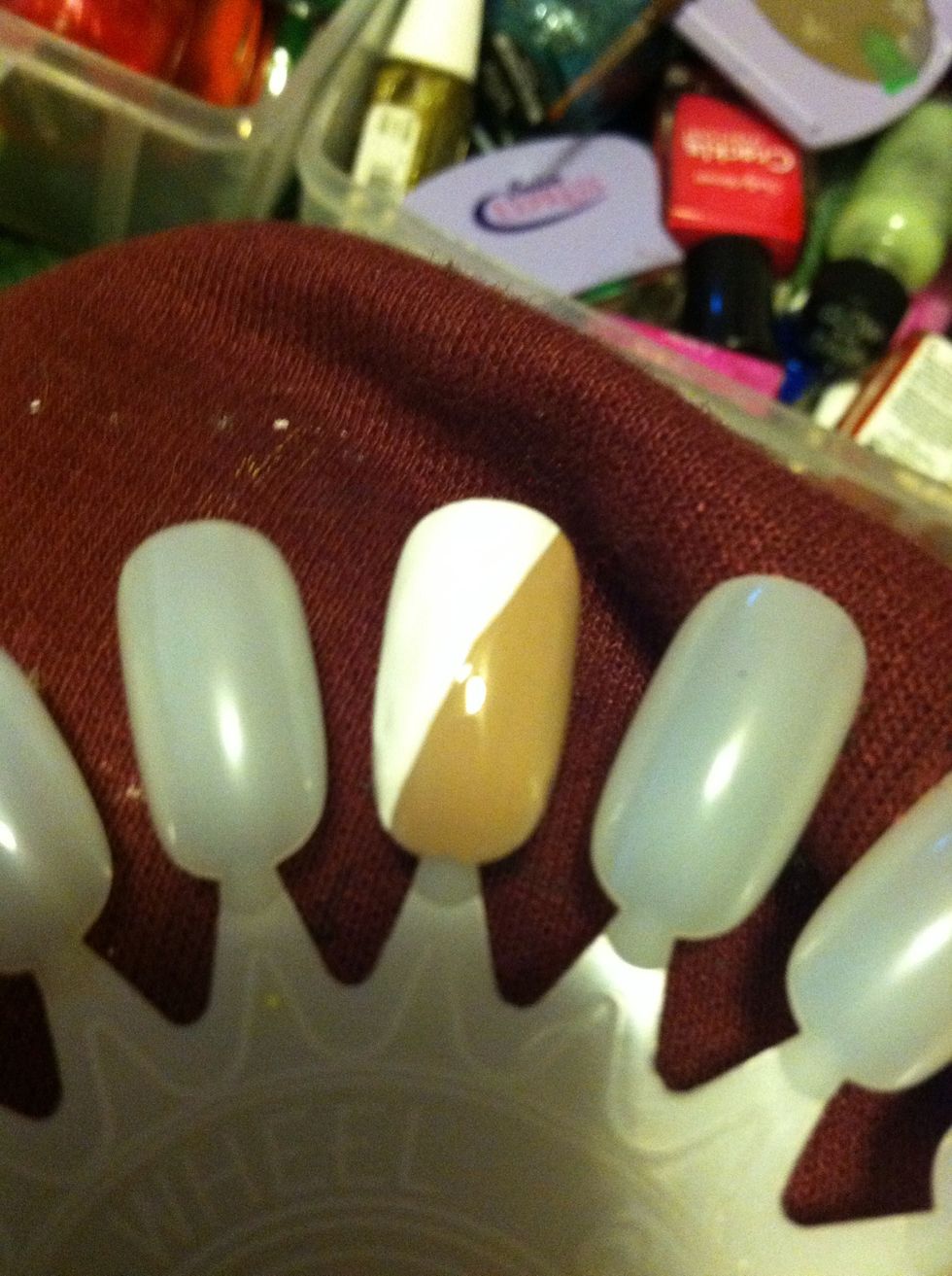 Paint 1/2 the nail white (I use the striper to get a straight line then filled it in with the white polish)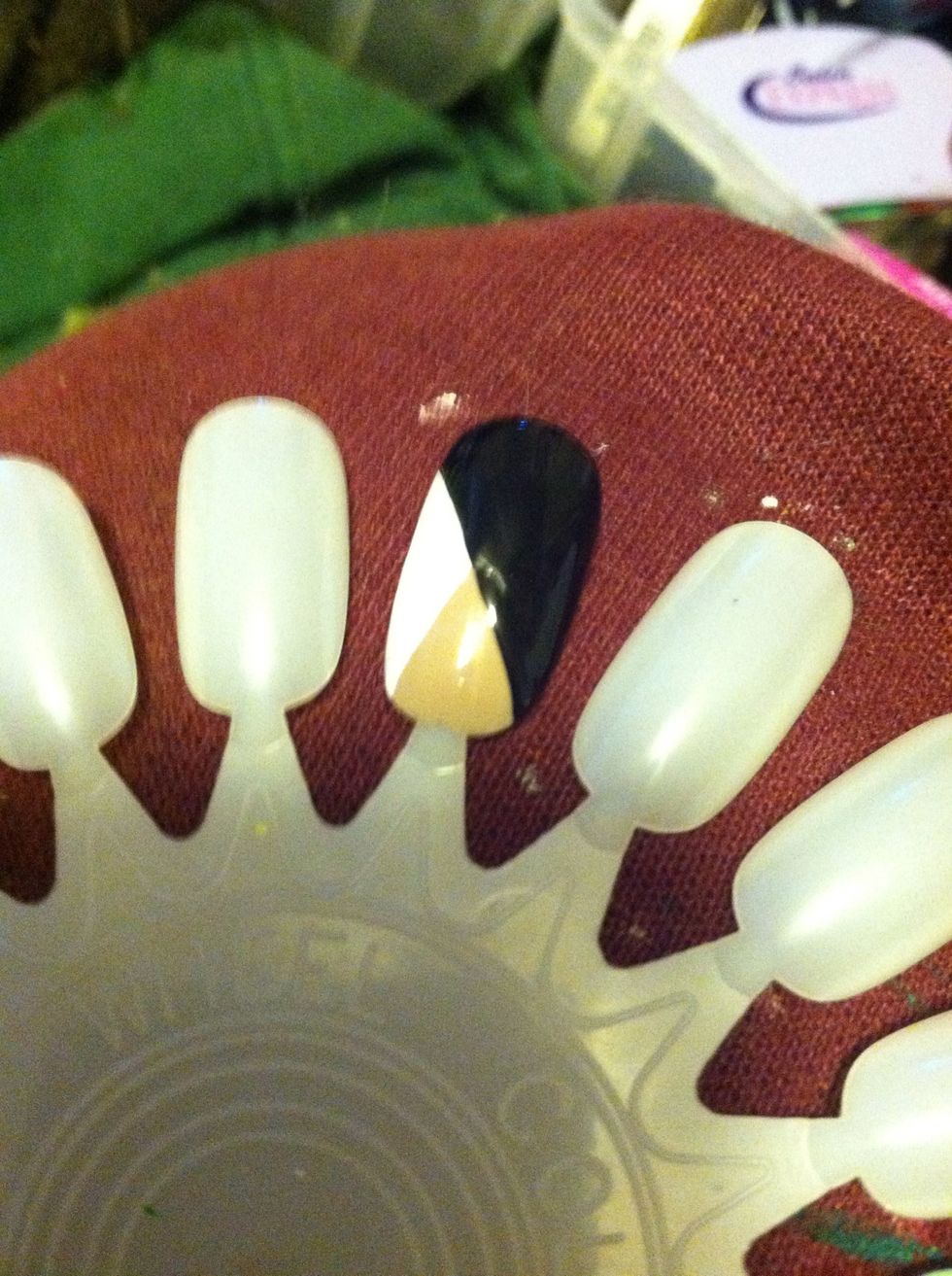 Then paint 1/2 the nail black, the same way you did with the white.
Paint black dots on the outside of the black side and the inside of the white side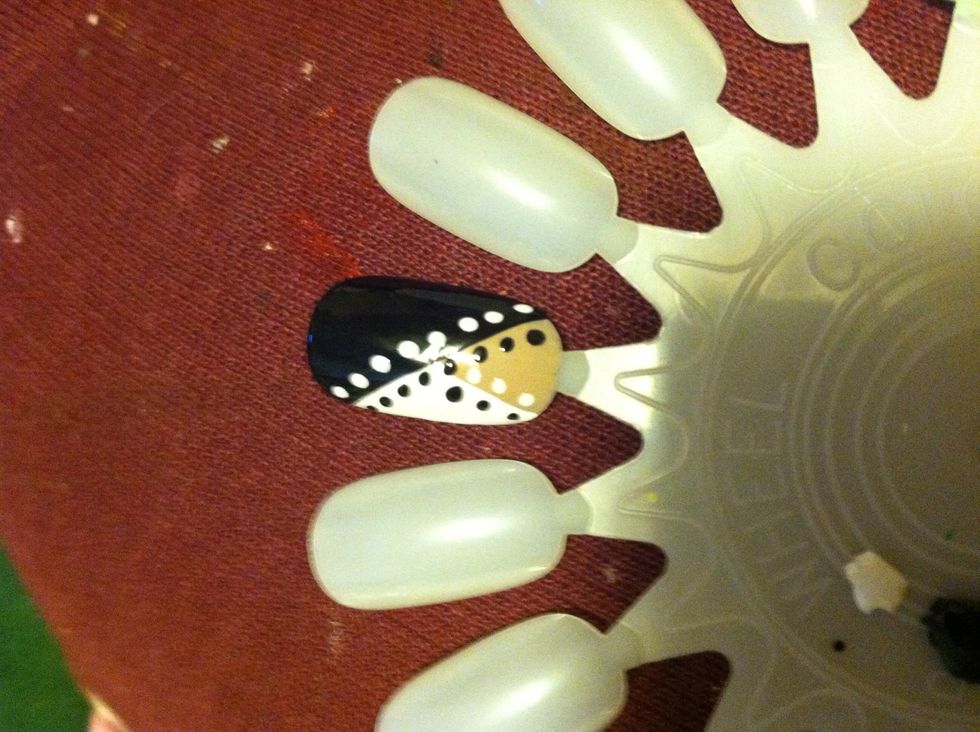 Then put white dots on the outside of the white side and inside of the black side. Then put a topcoat and you're done!
The same polish from before :)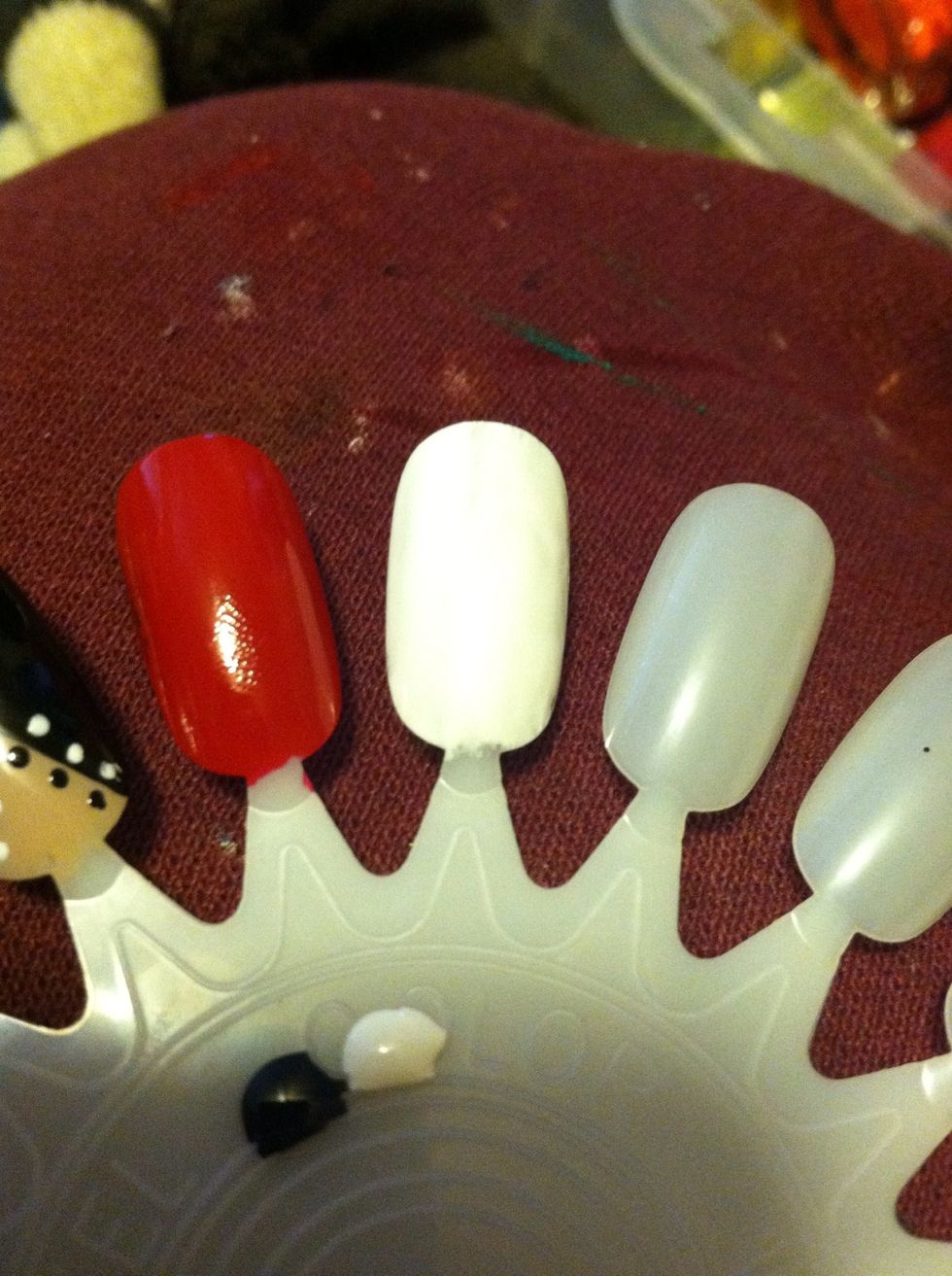 Paint a nail white.
Place an X with the black striper. (Sorry that it isn't a perfect X)
Color on the X and add black dots on the outside of the black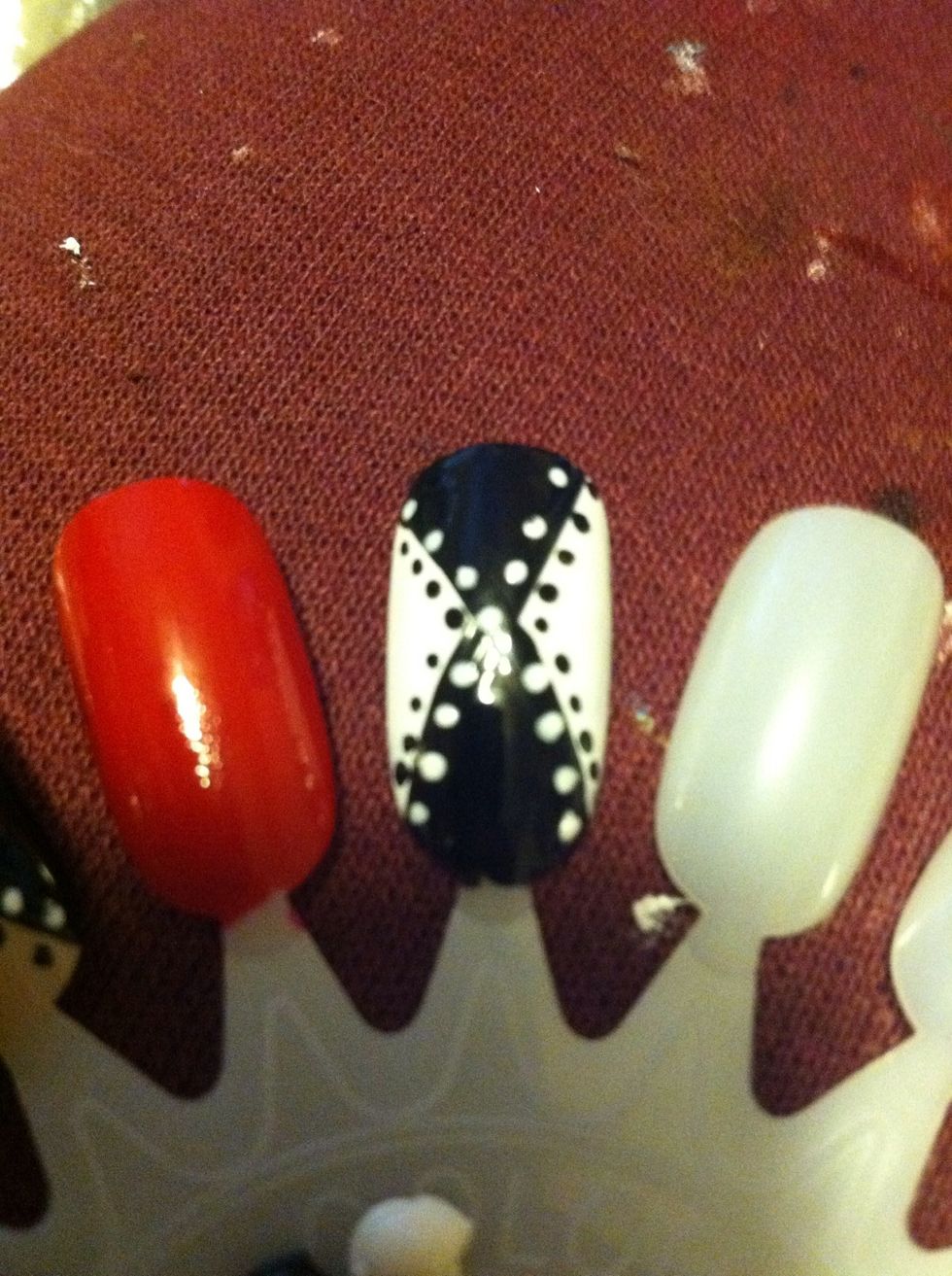 Add white dots on the inside and you're done! Add a topcoat. :)
Katie Ball-Blodgett
I love doing nails and taking care of my guinea pig. :)\n\nIf you have any nail designs you want to know how to do, request them! :)