Do Christmas Tree and Peppermint Mani
13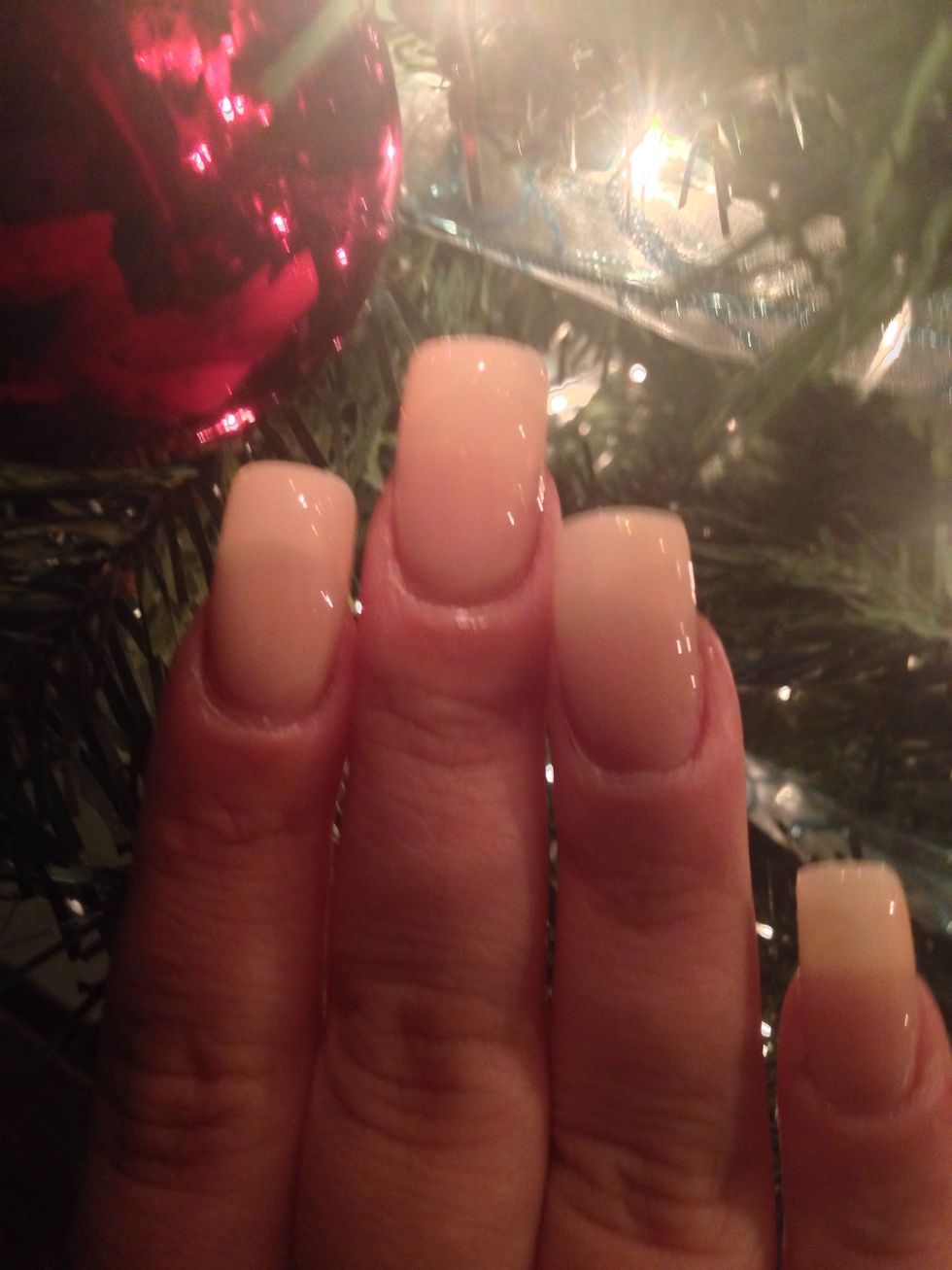 Paint your nails nude.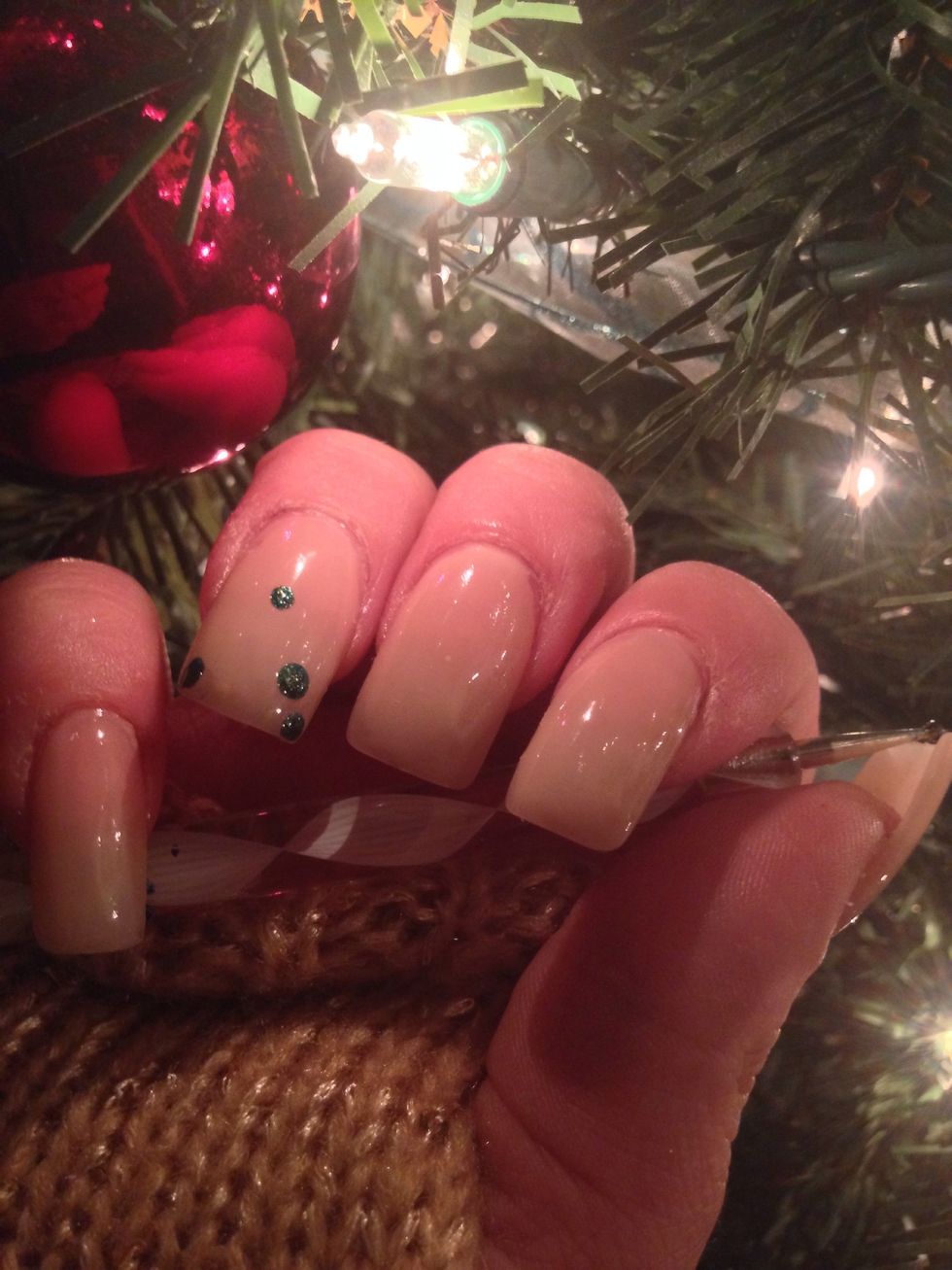 Get a dark green polish and place some green dots.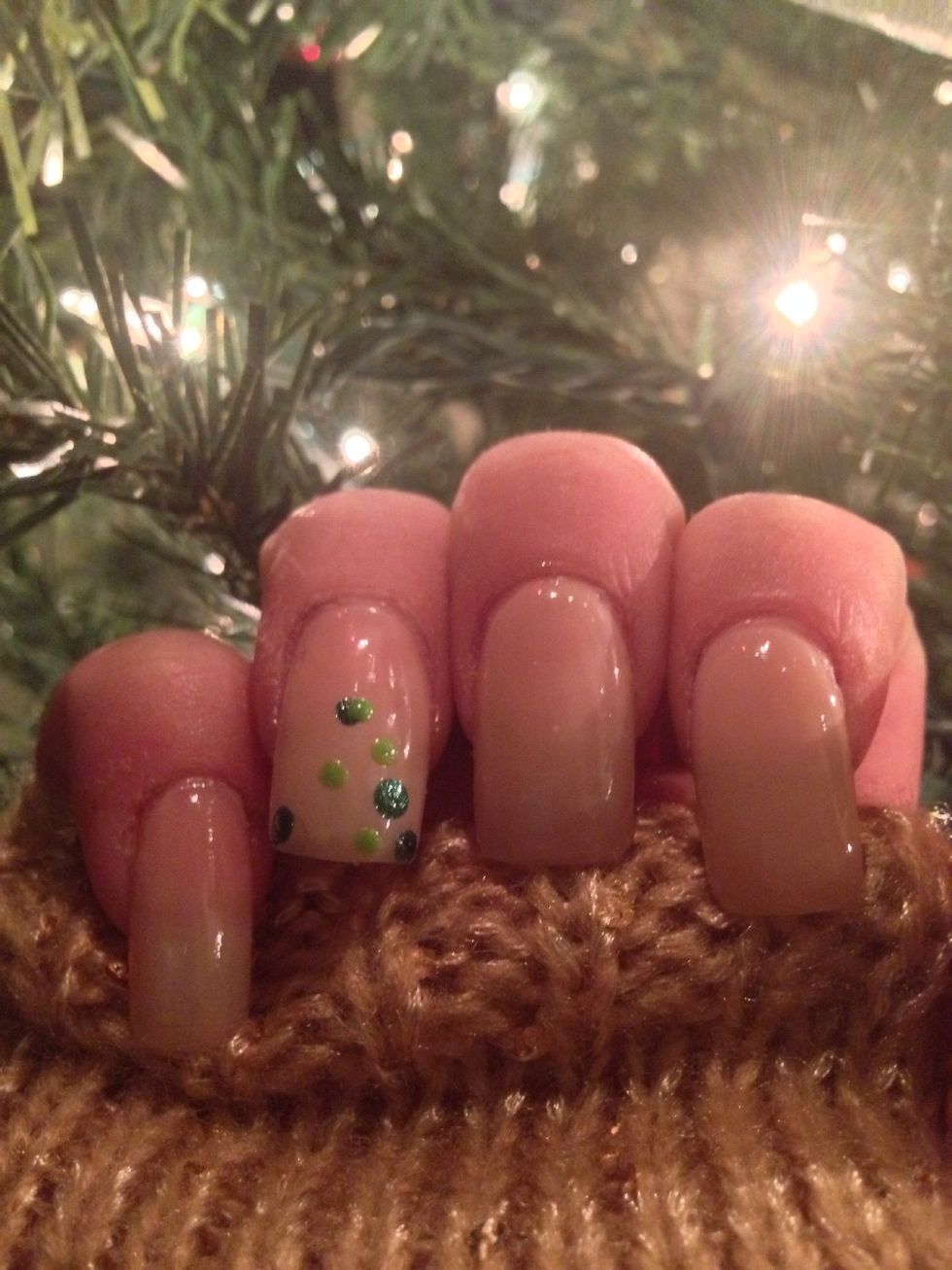 Add lighter green dots as shown.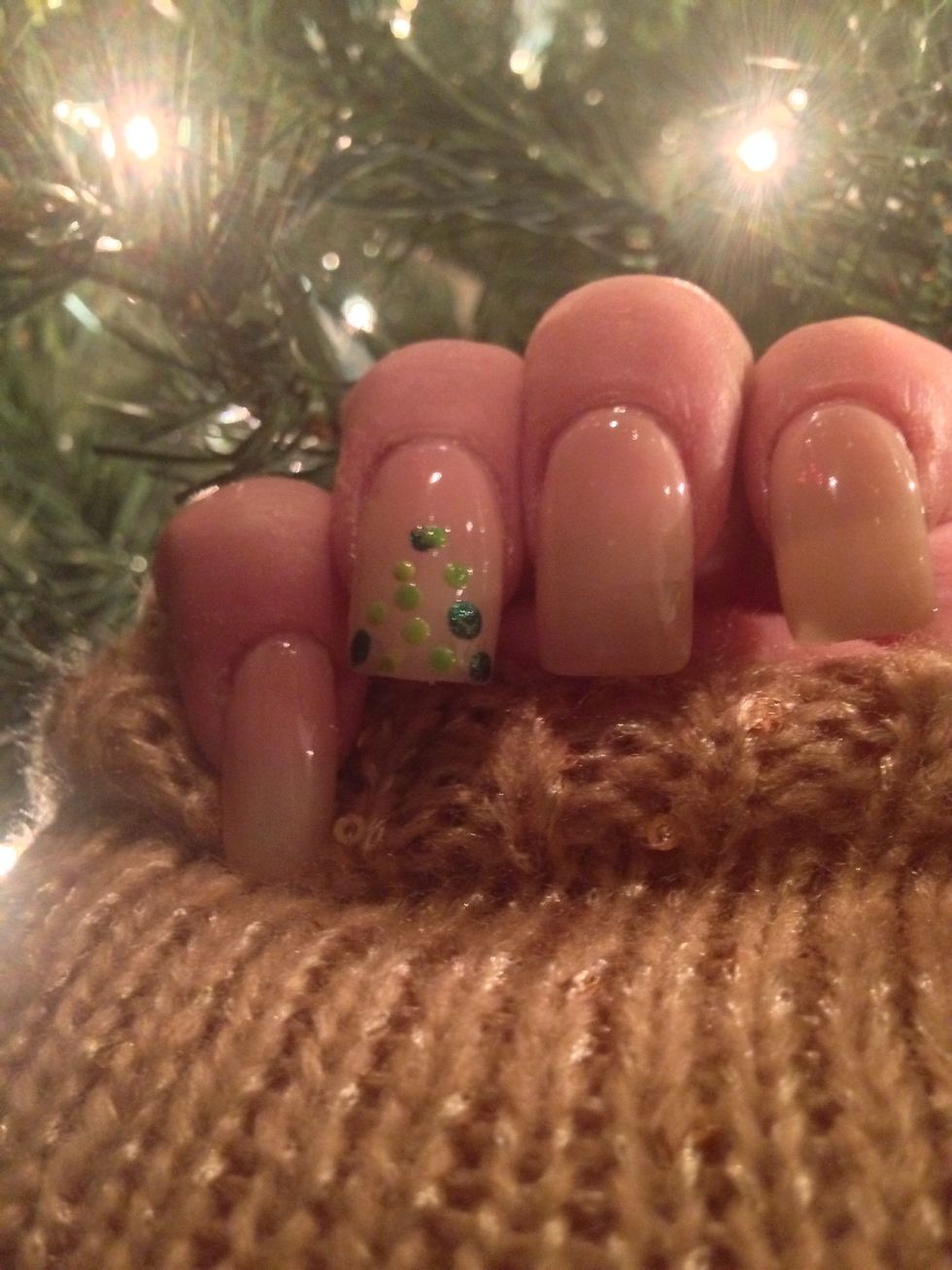 And even lighter green dots. You should start seeing your tree take shape.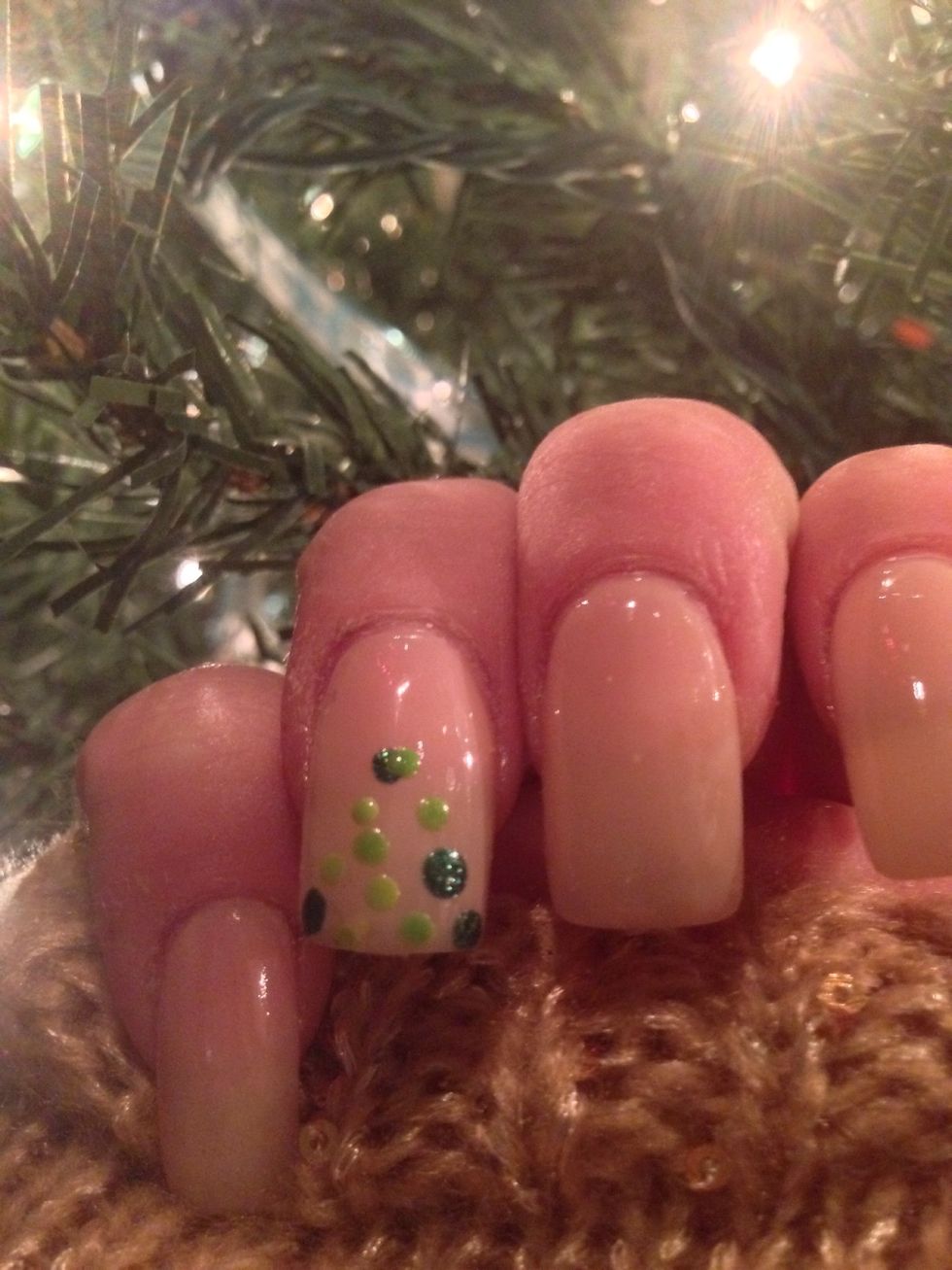 Another photo.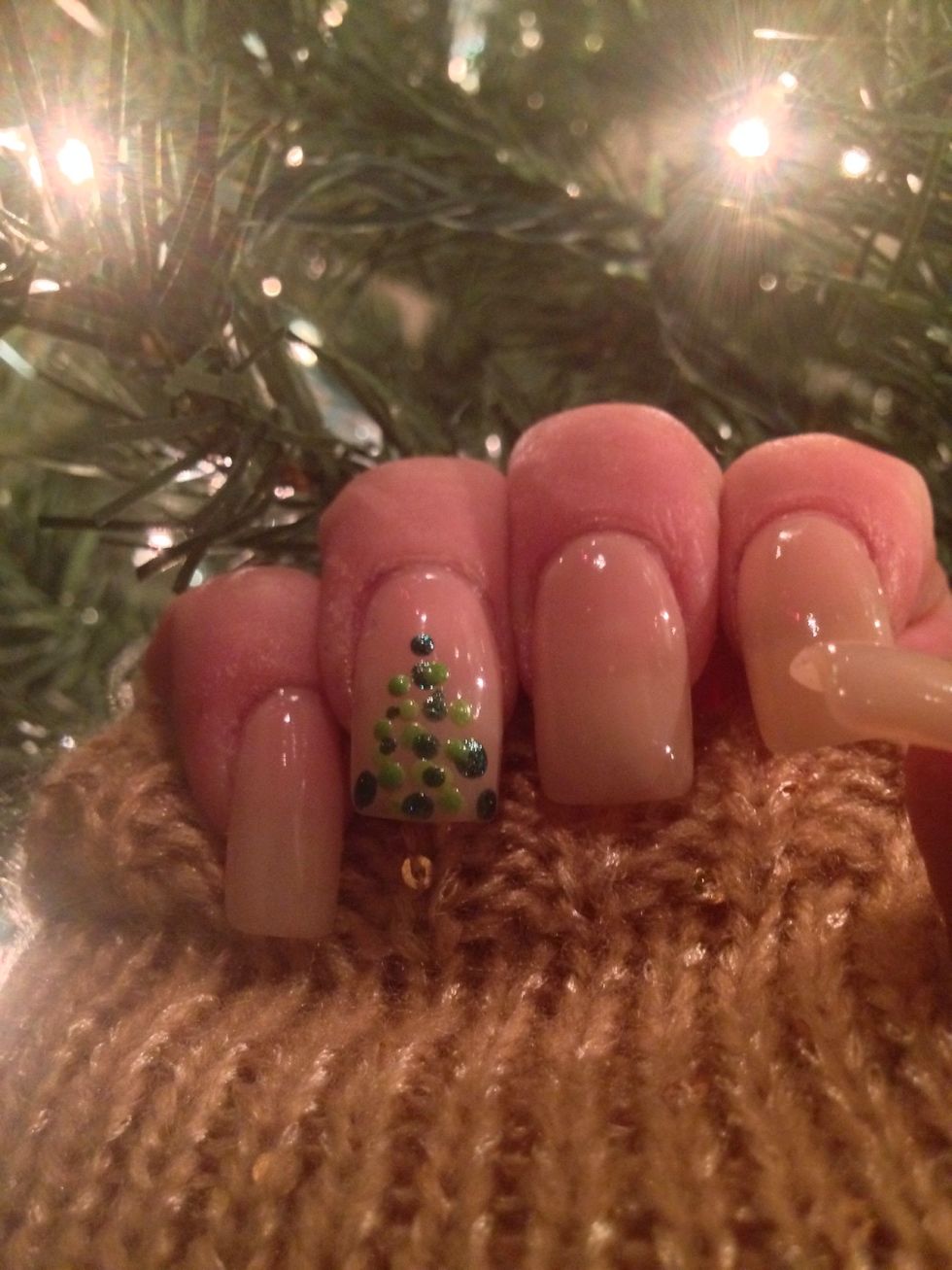 Now go throughout your nail and add small dots to finish your tree shape and to fill in empty areas.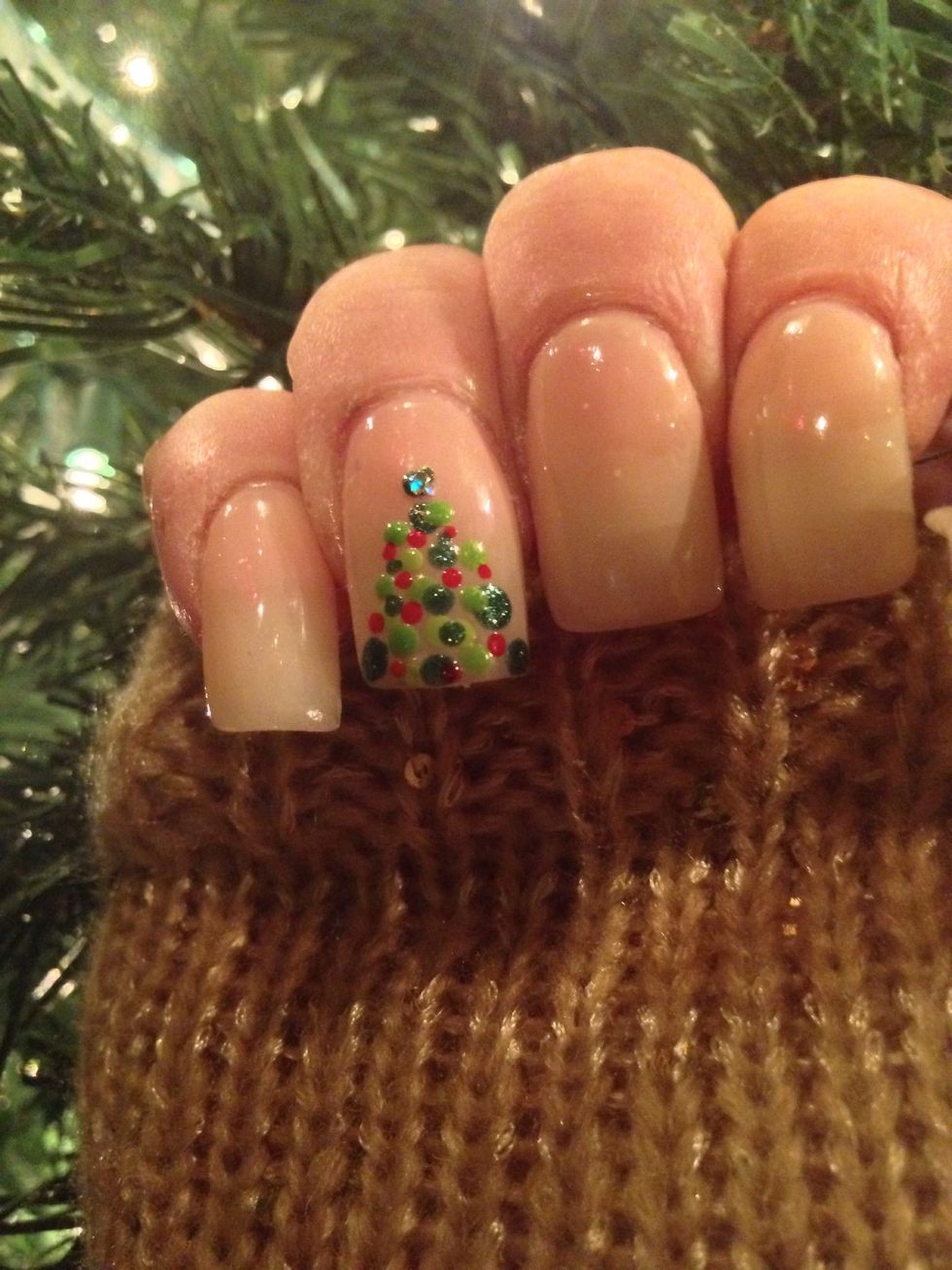 Add red dots through out.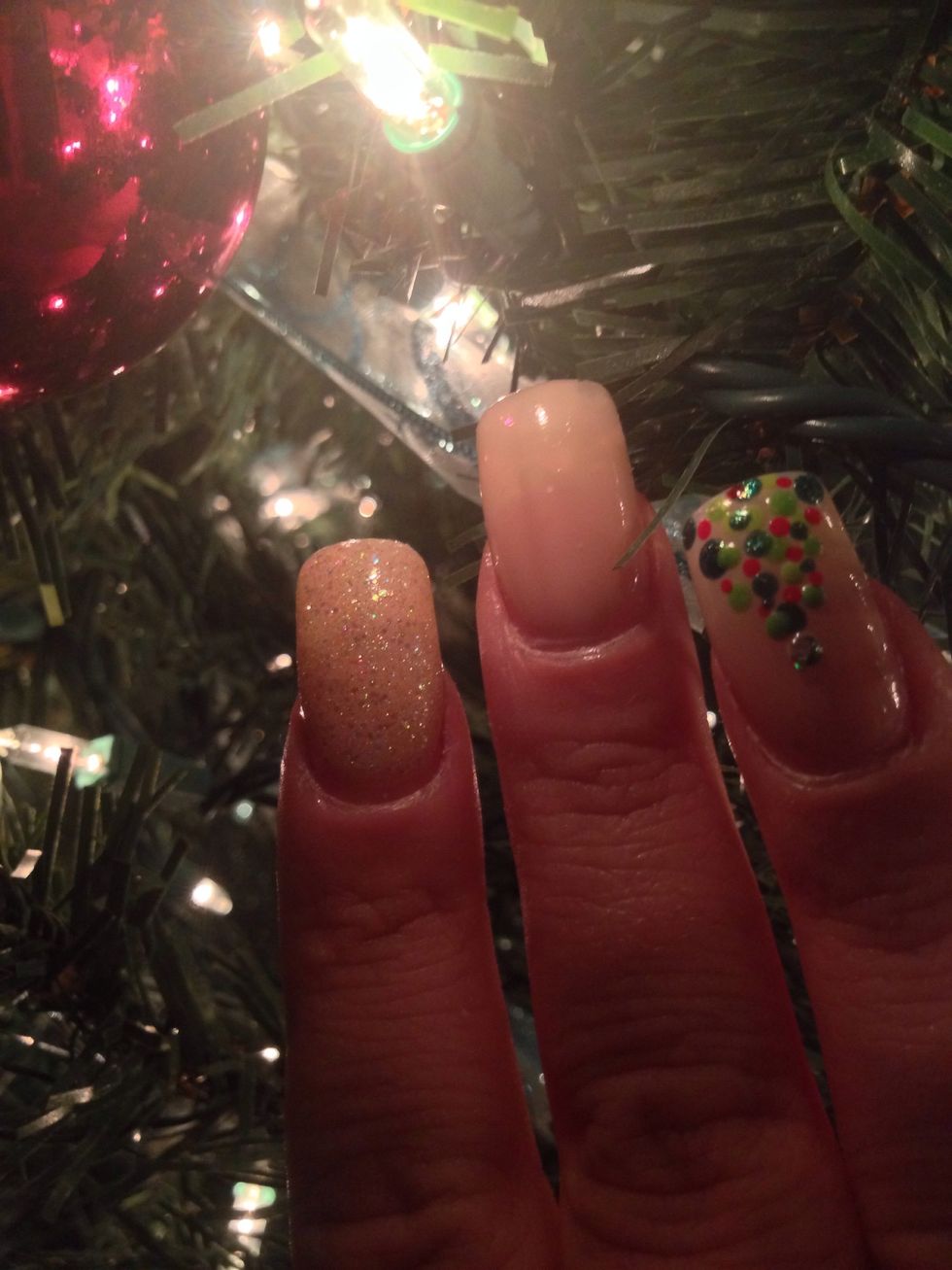 Next paint a nail with a sparkly gold or red polish.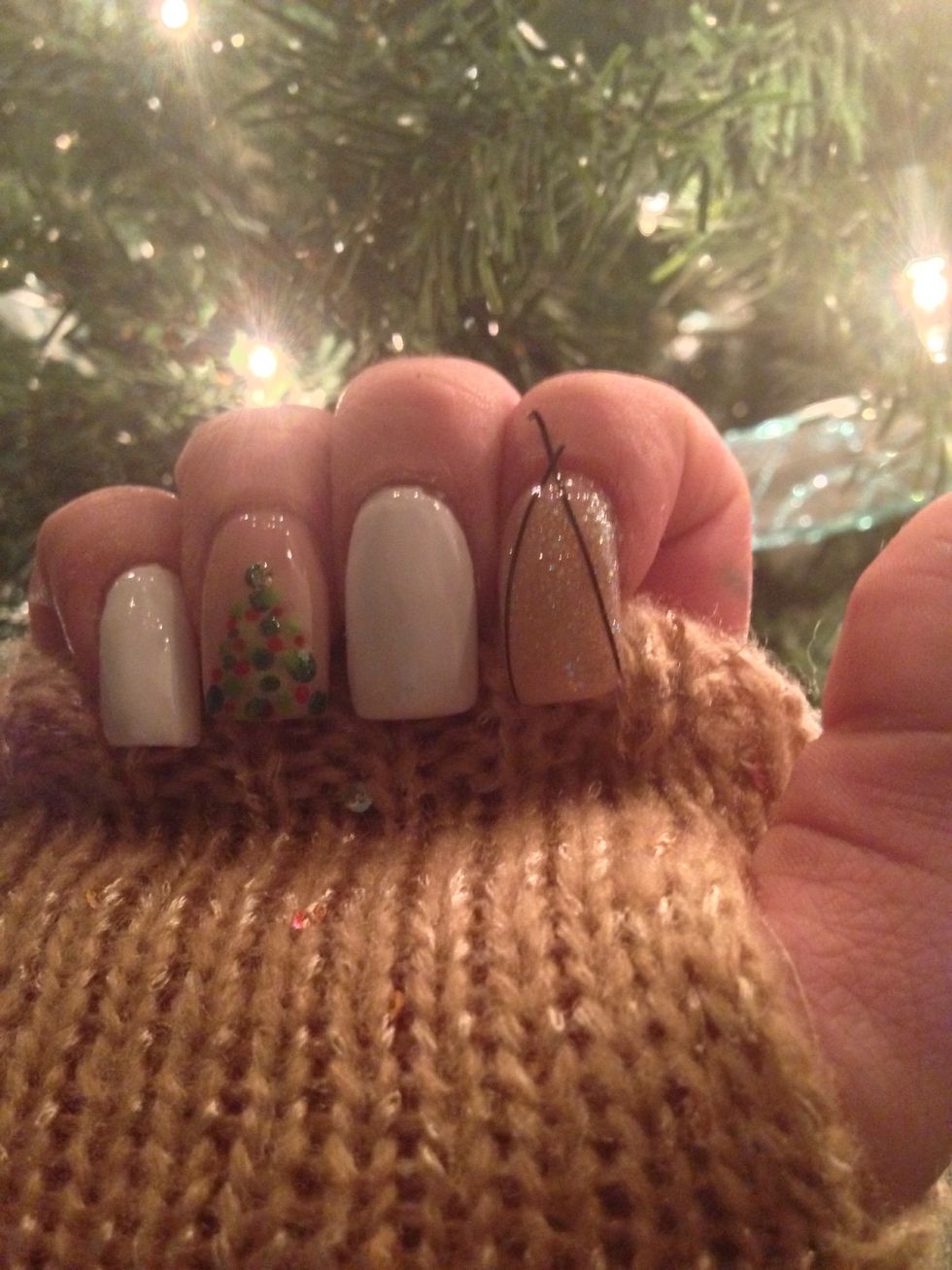 Once your polish is dry take some striping tape and create a V as shown.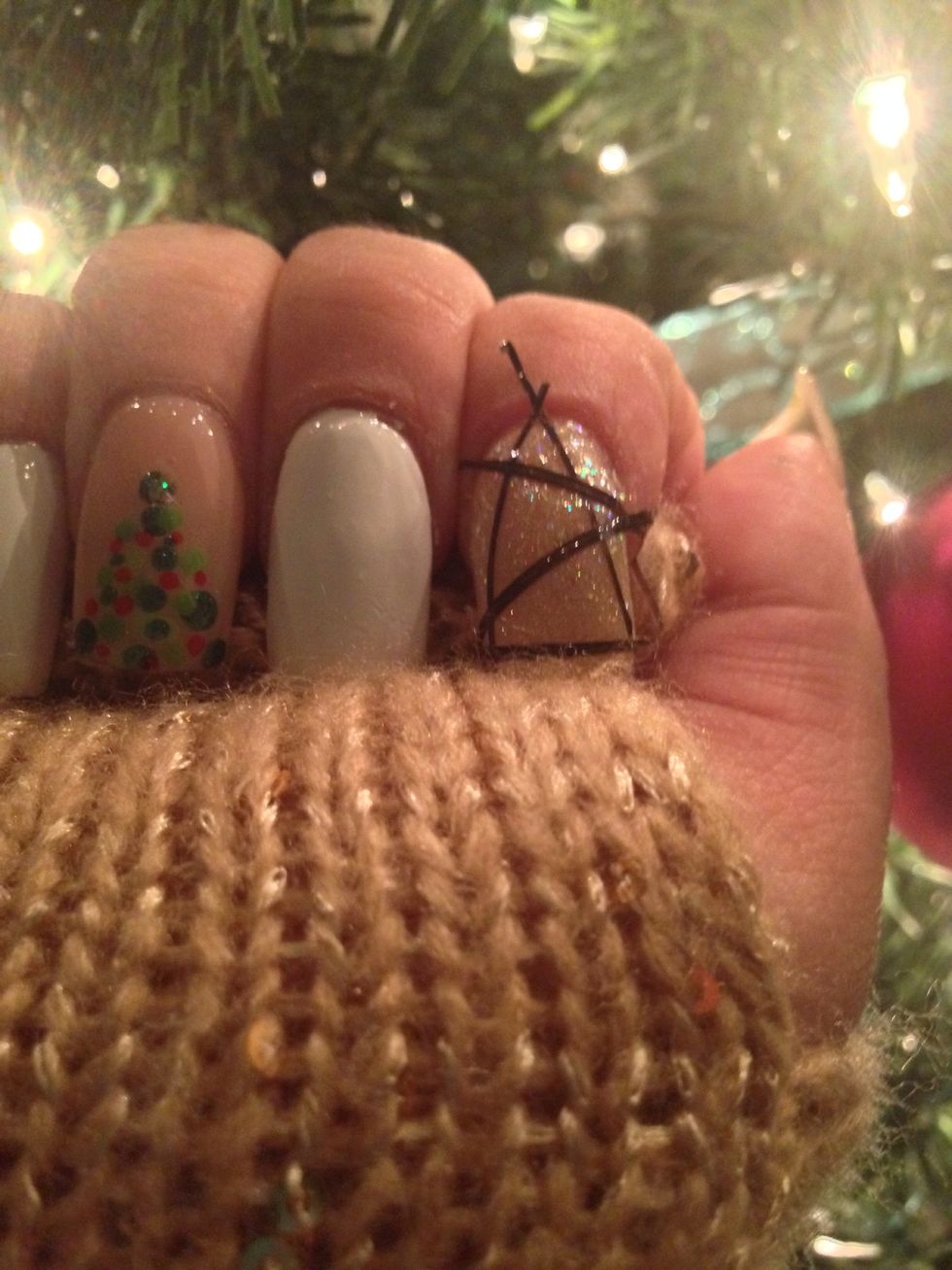 Take additional tape and place it diagonally thoughout the triangle.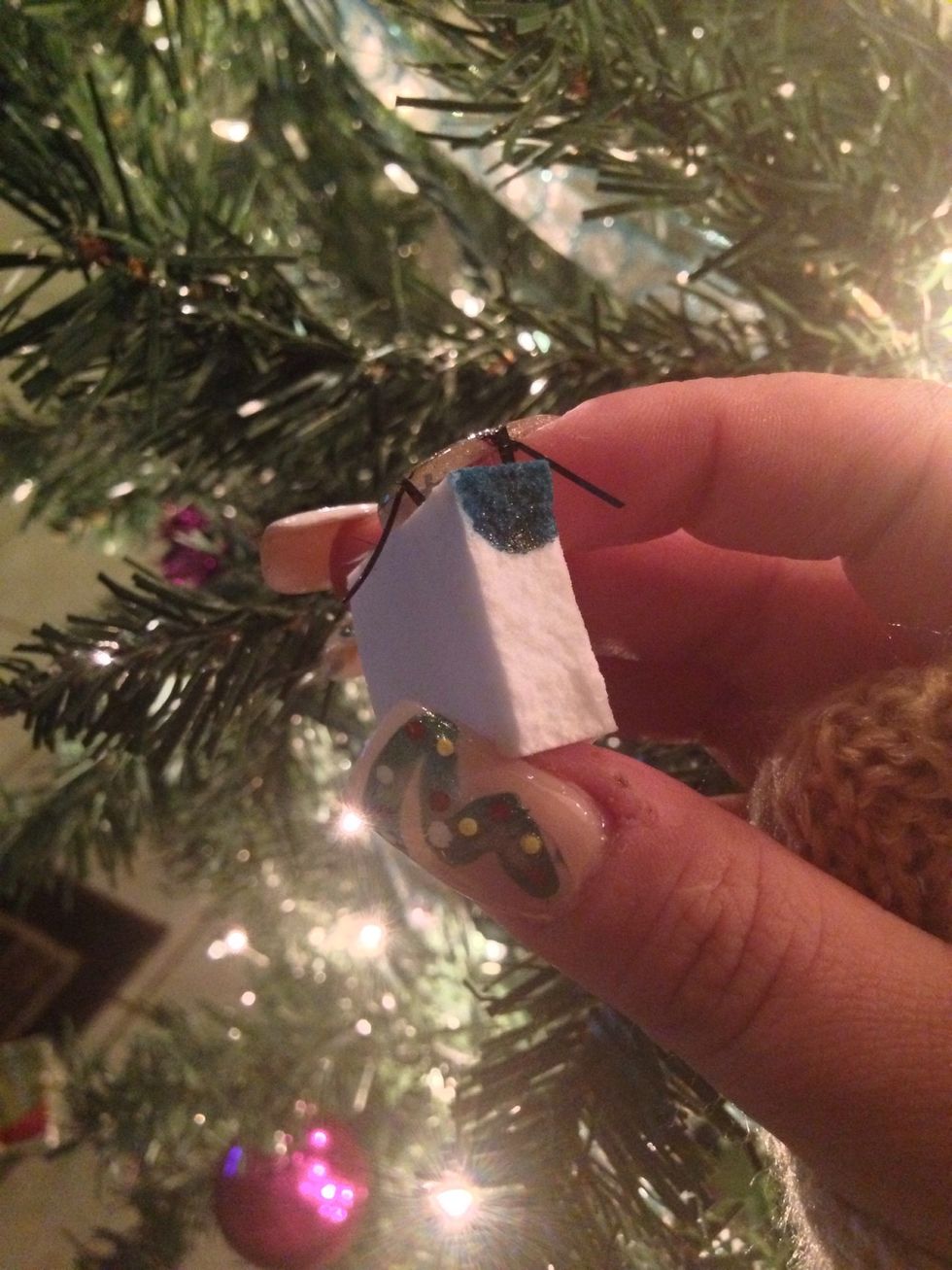 Sponge on green polish.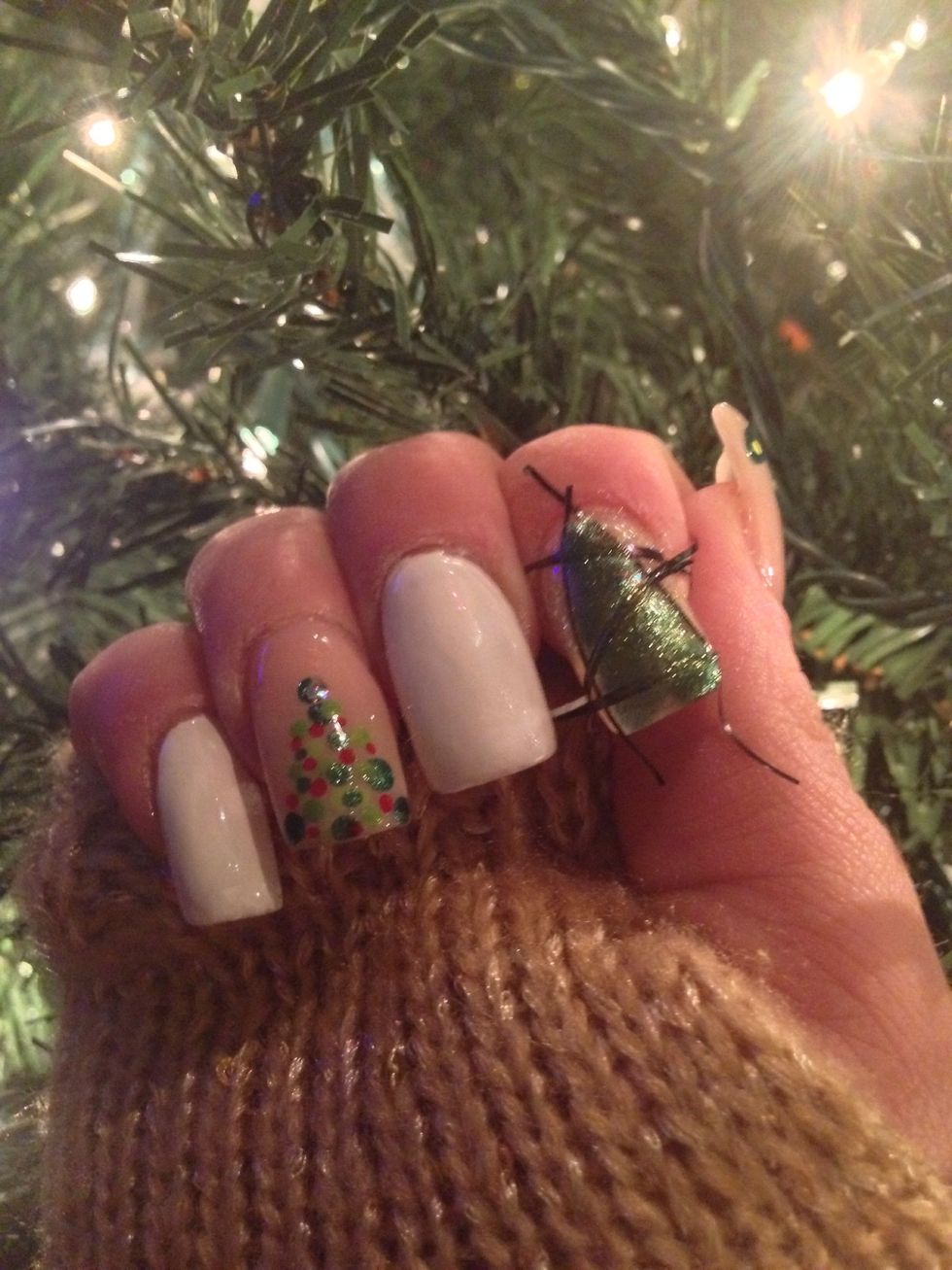 Completed.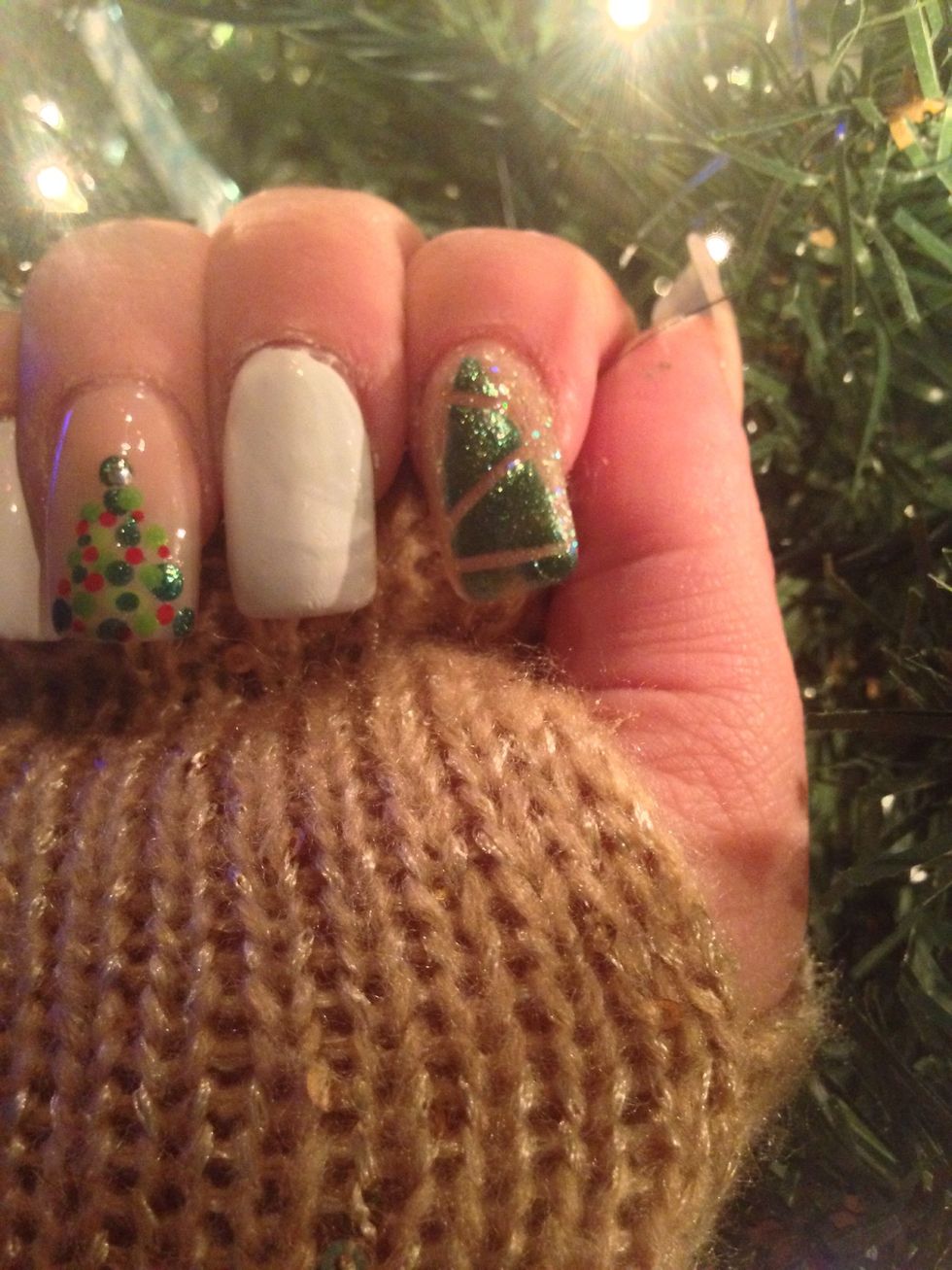 Remove tape.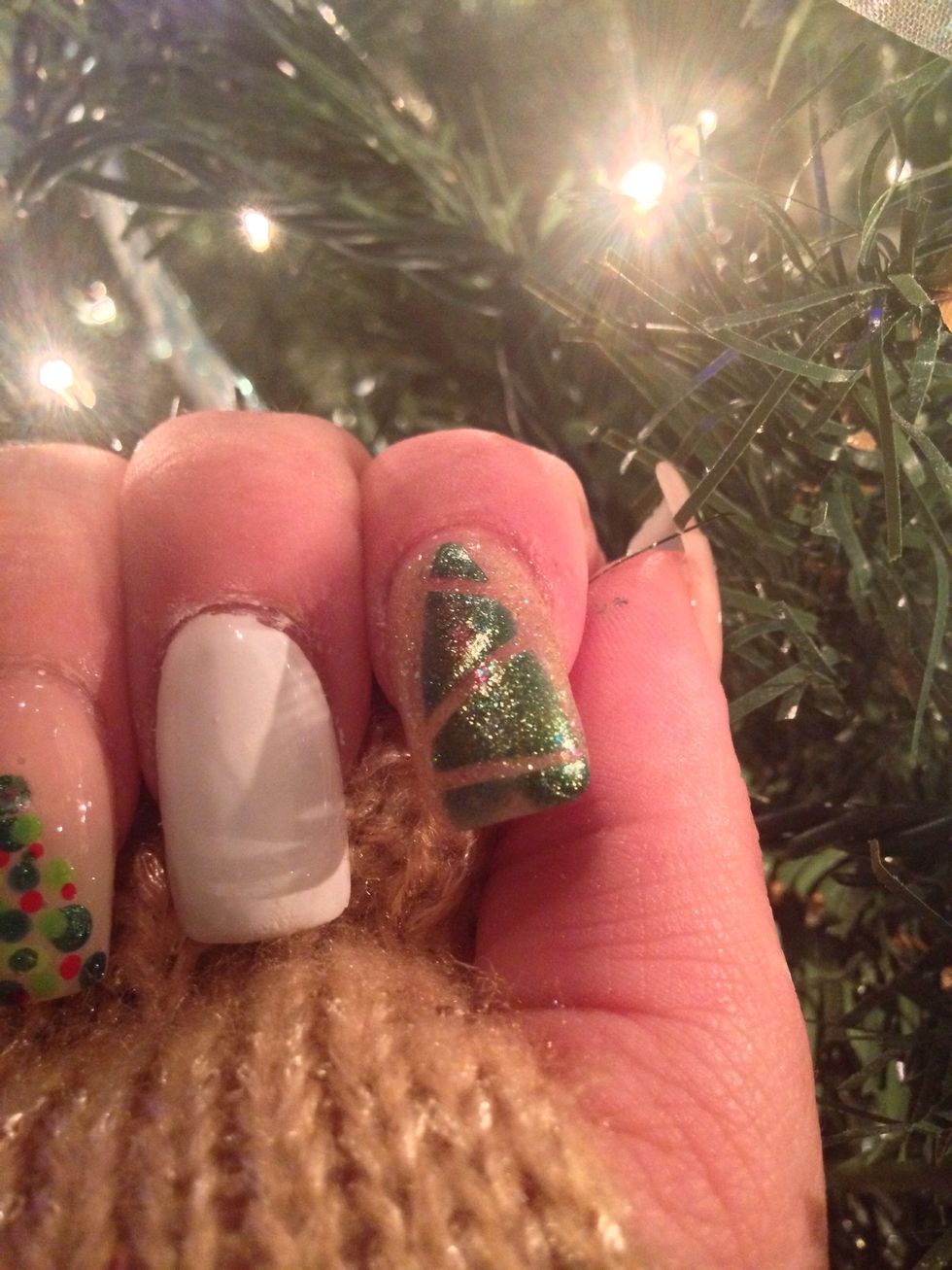 And add red, yellow, and white dots for ornaments.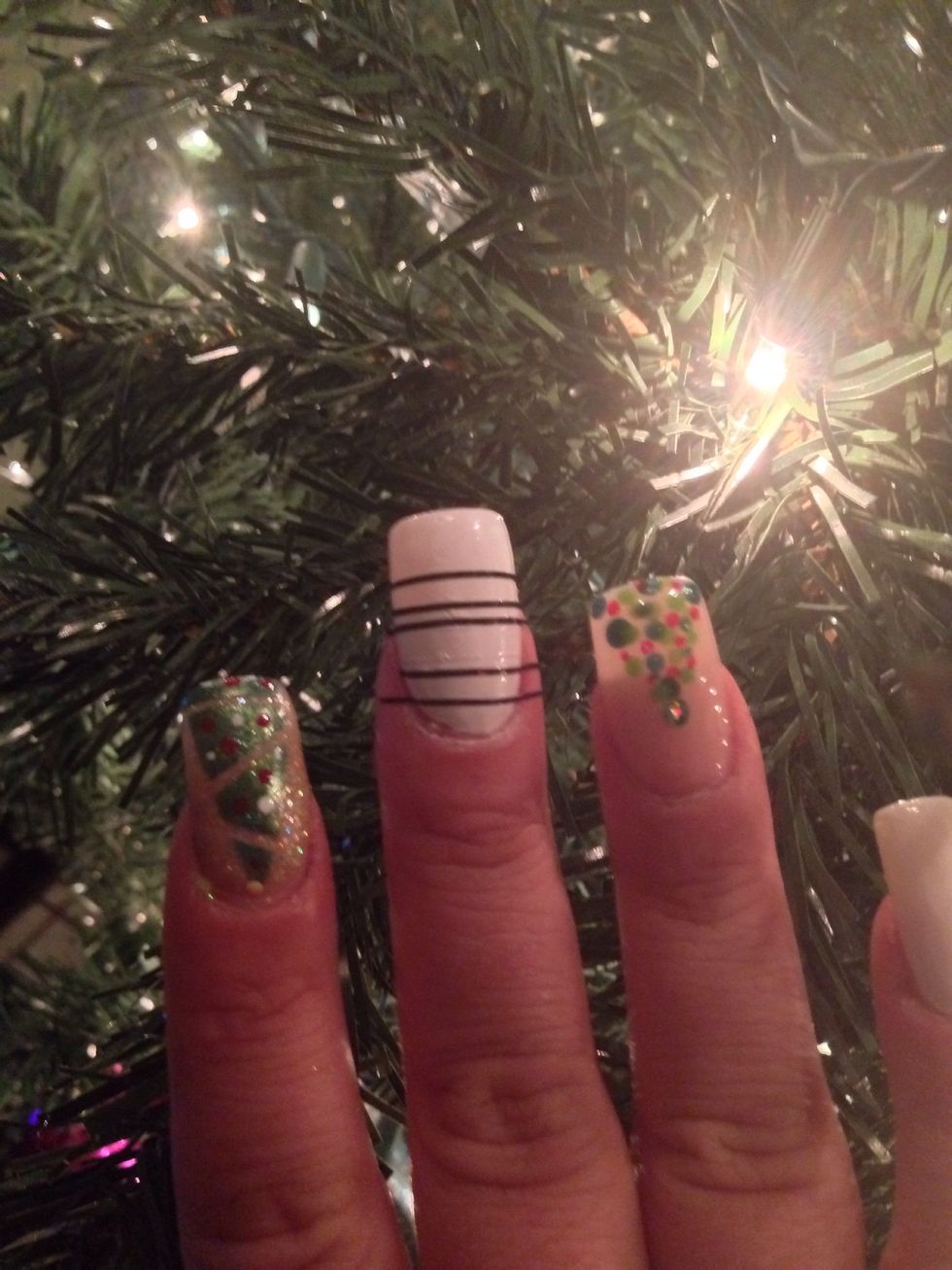 Next paint a nail white, and once it dries take striping tape , and place it across the nail in random areas.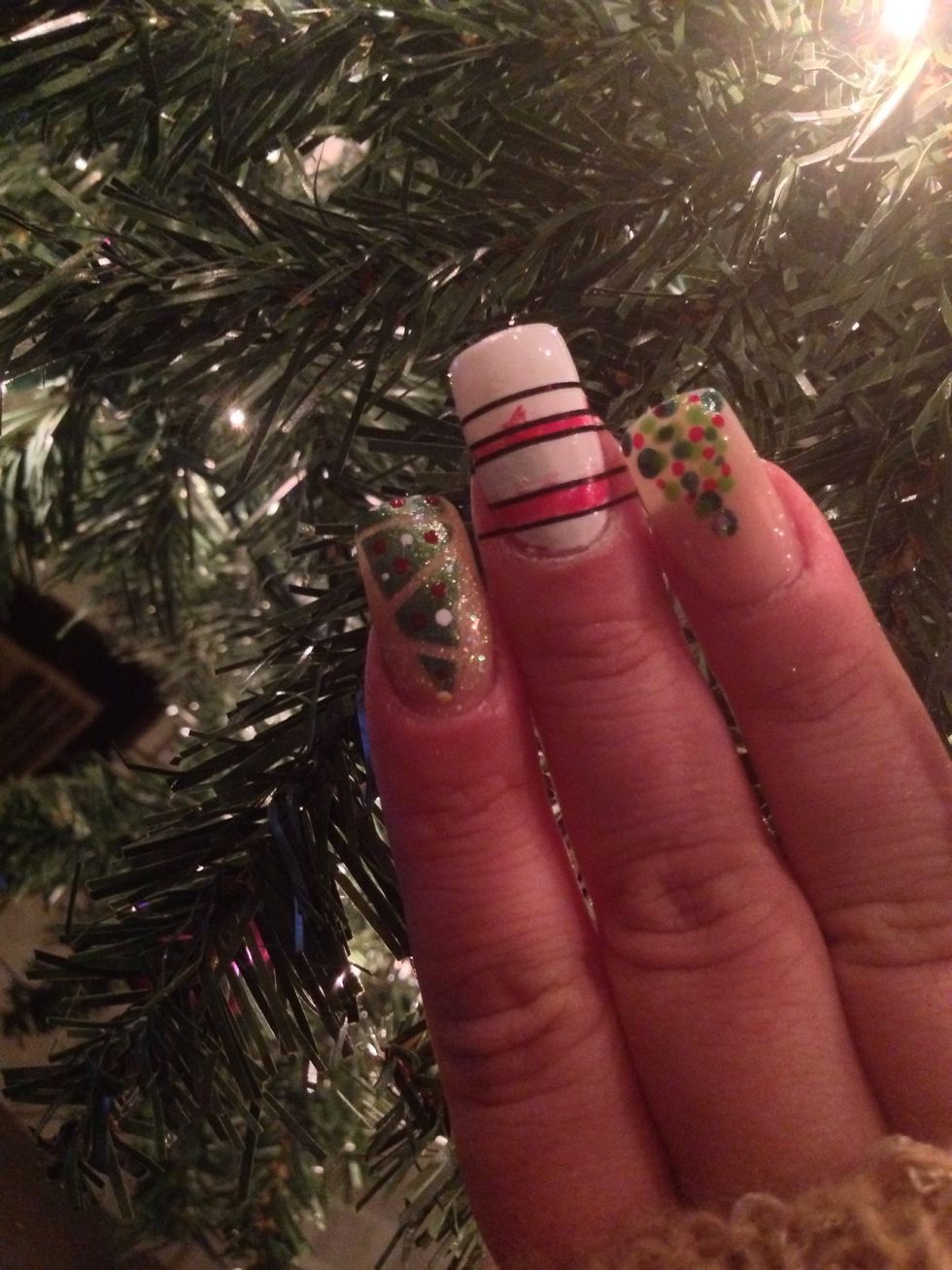 Paint some red.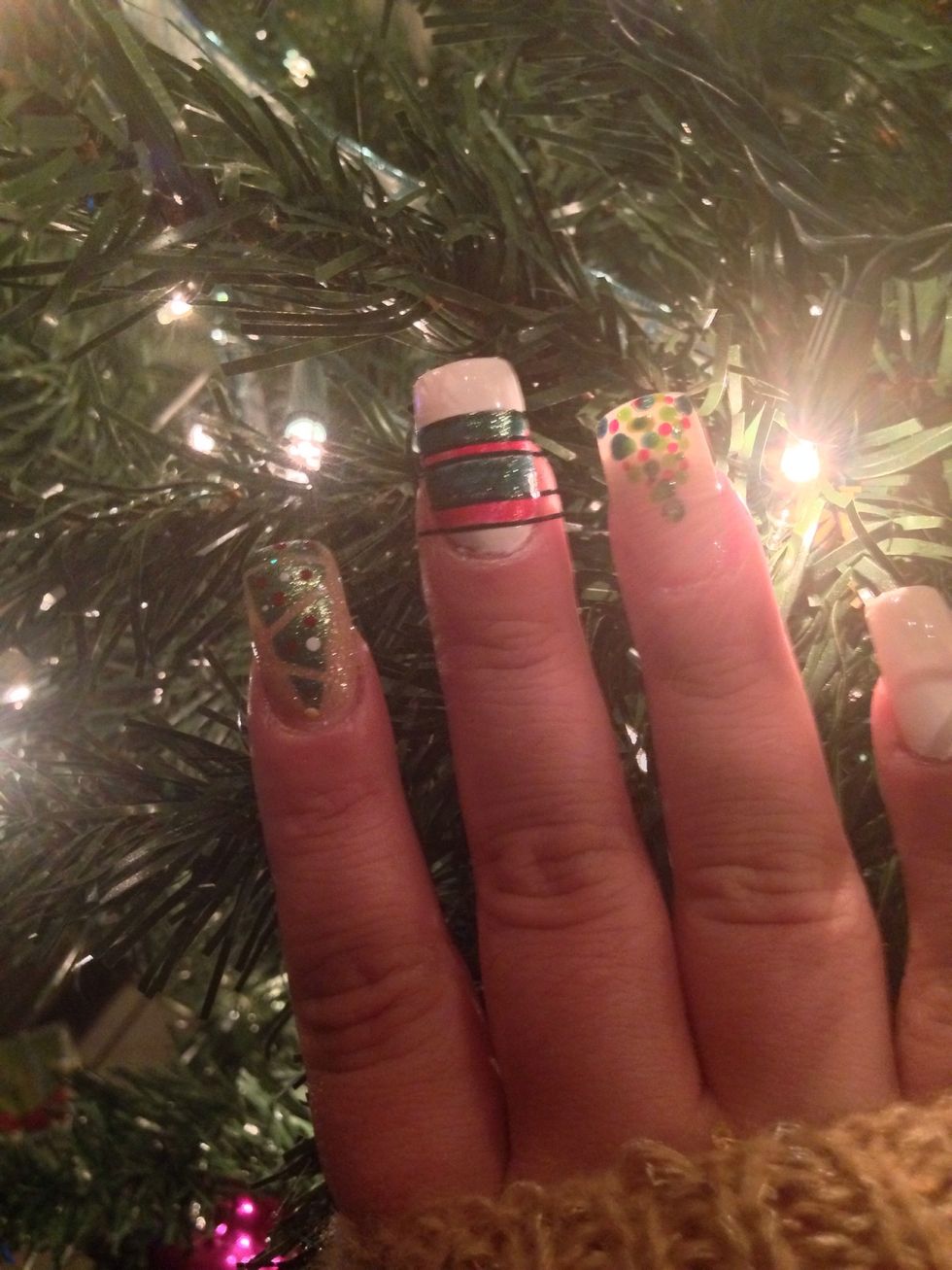 Some green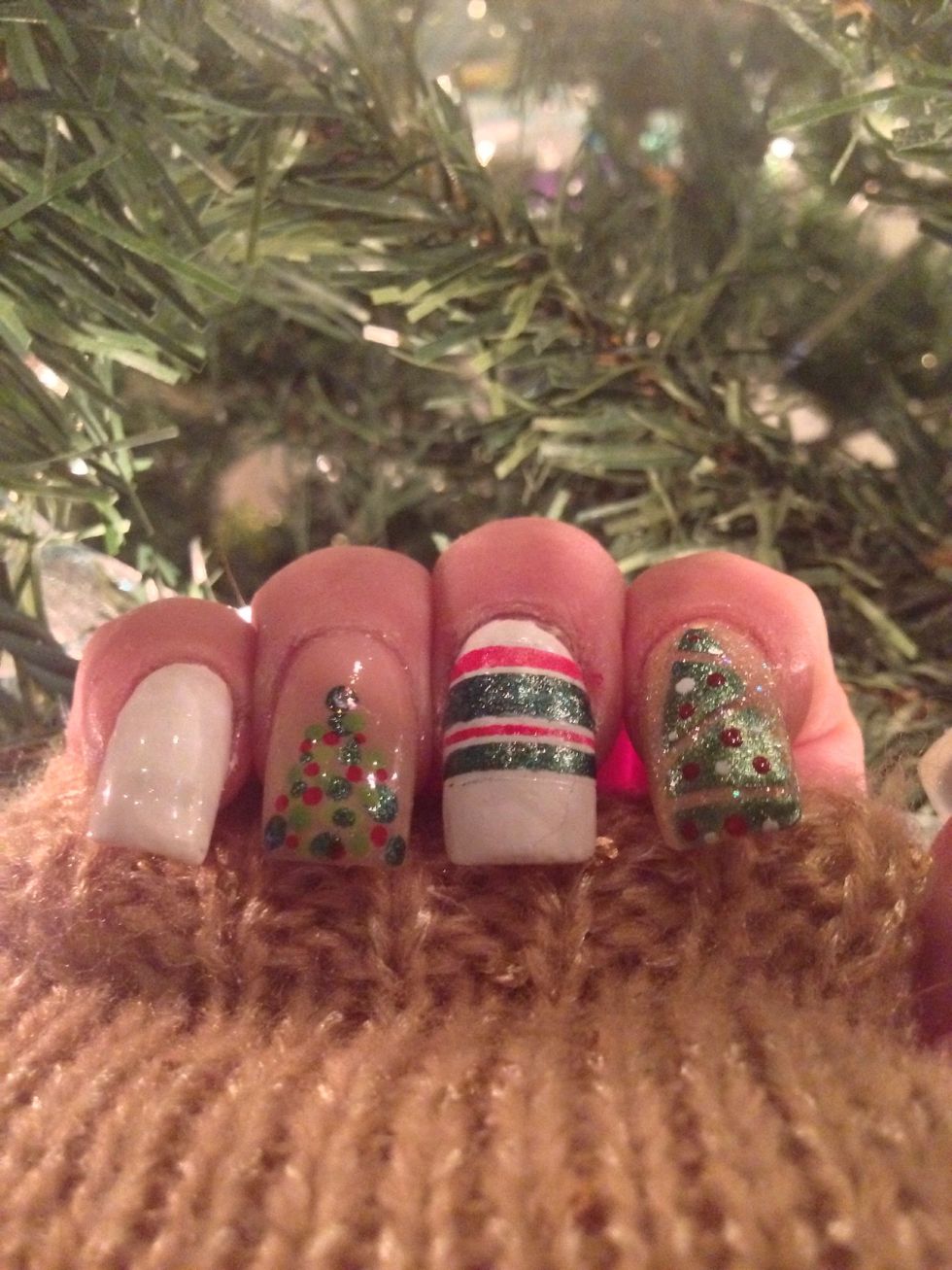 Almost done.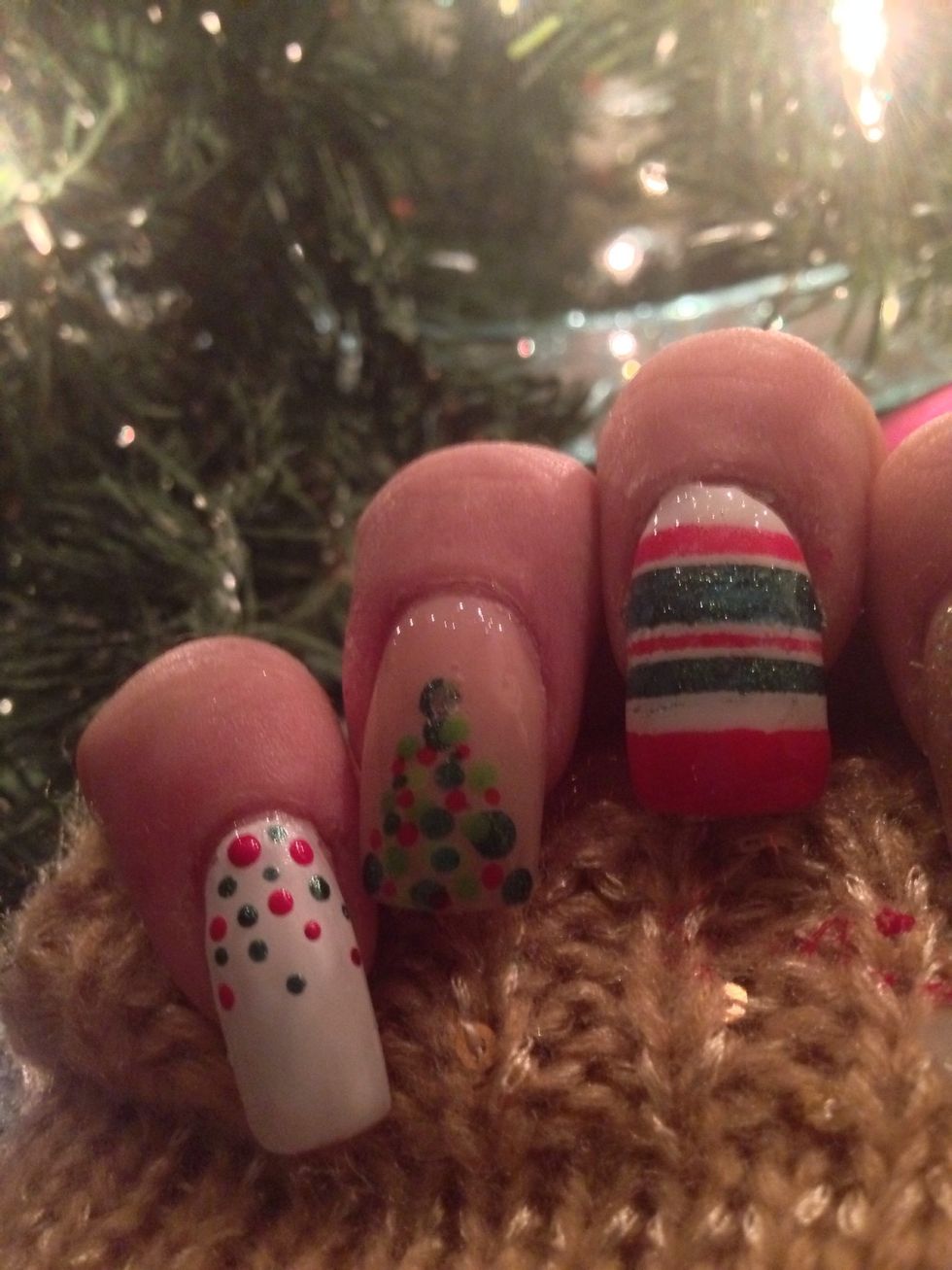 I decided to add red on the tip.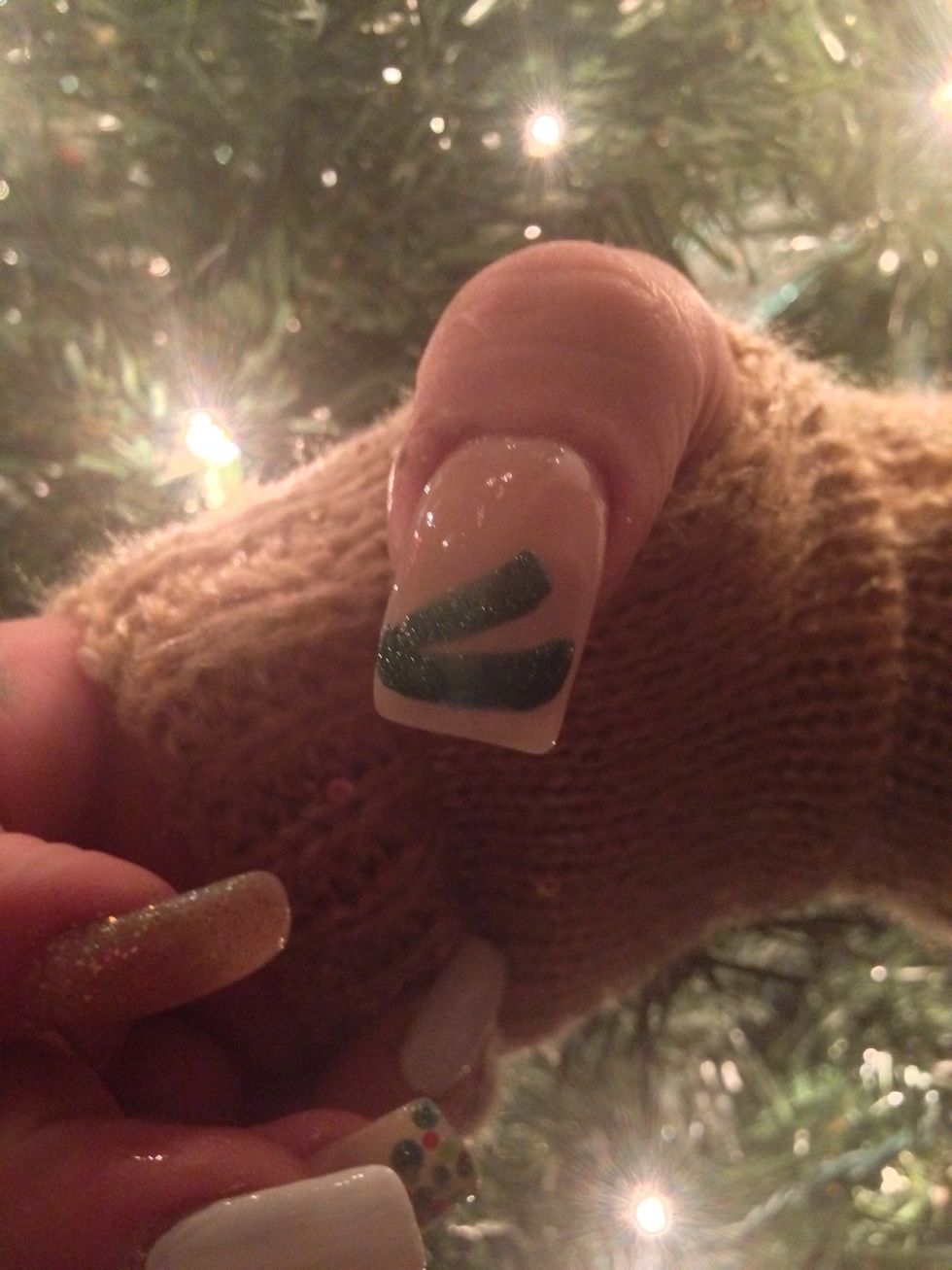 This is a simple tree. Take your polish brush and make a stripe as so.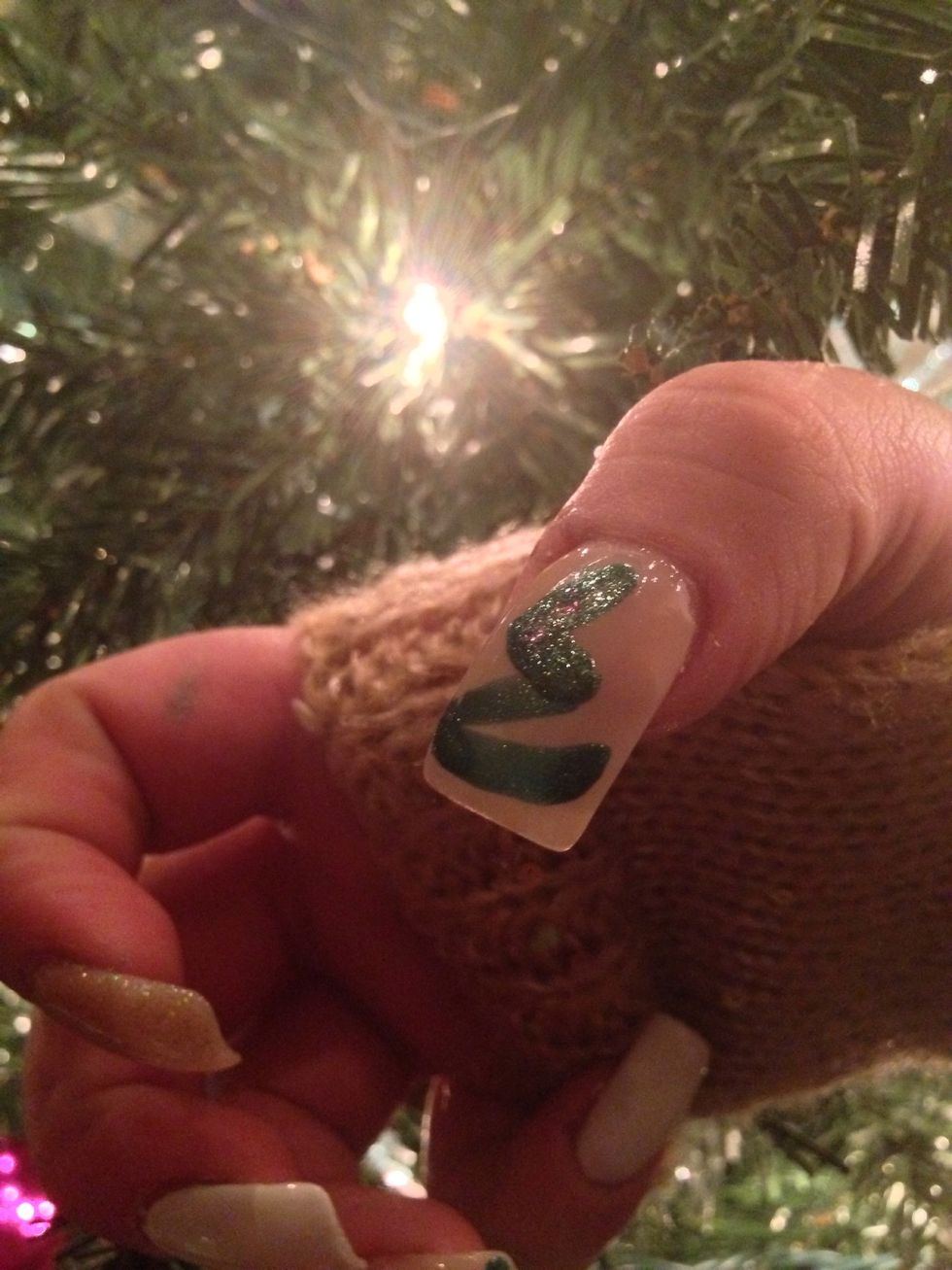 And gently stripe in an upward curve.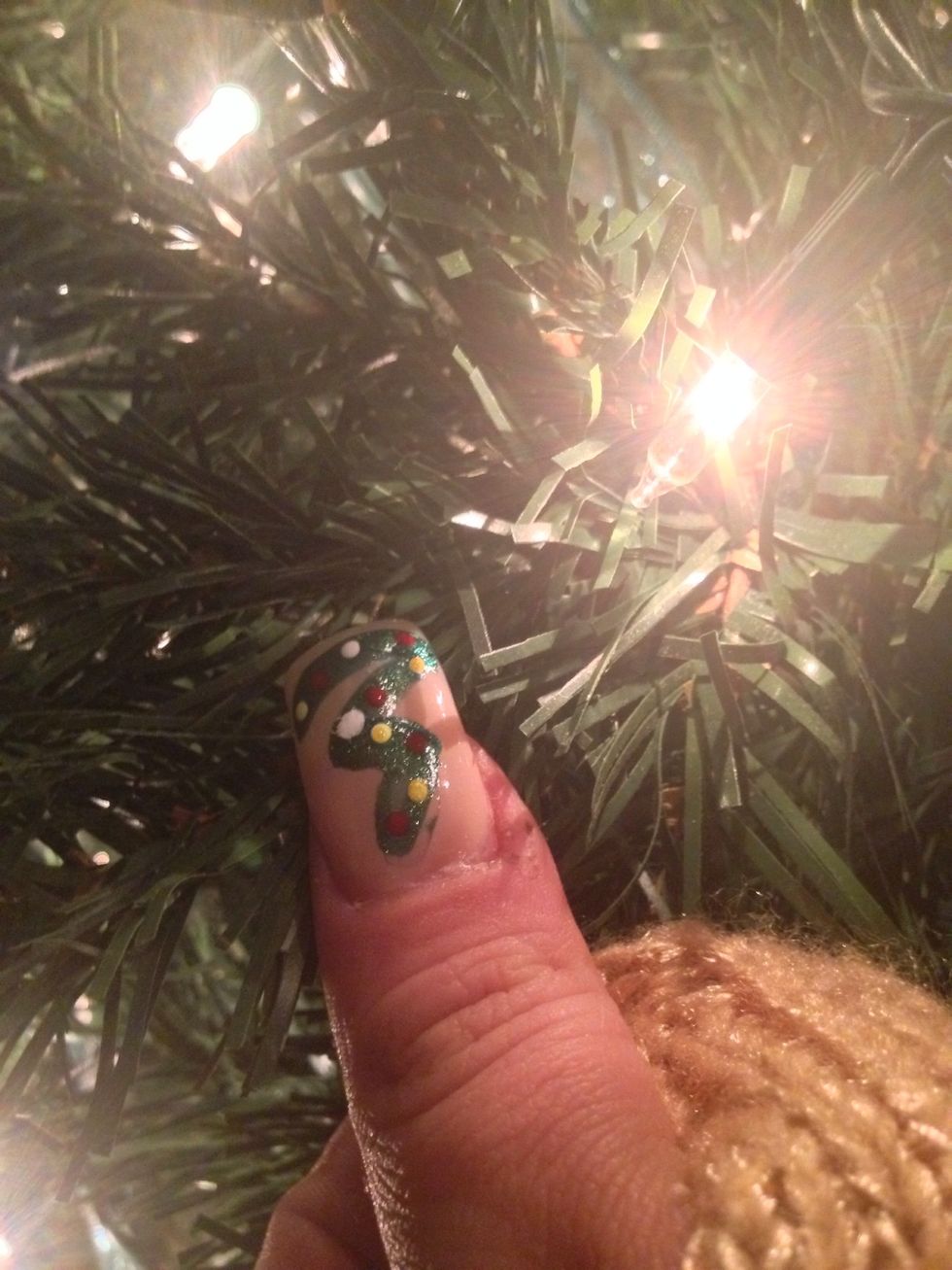 Add colorful dots for ornaments.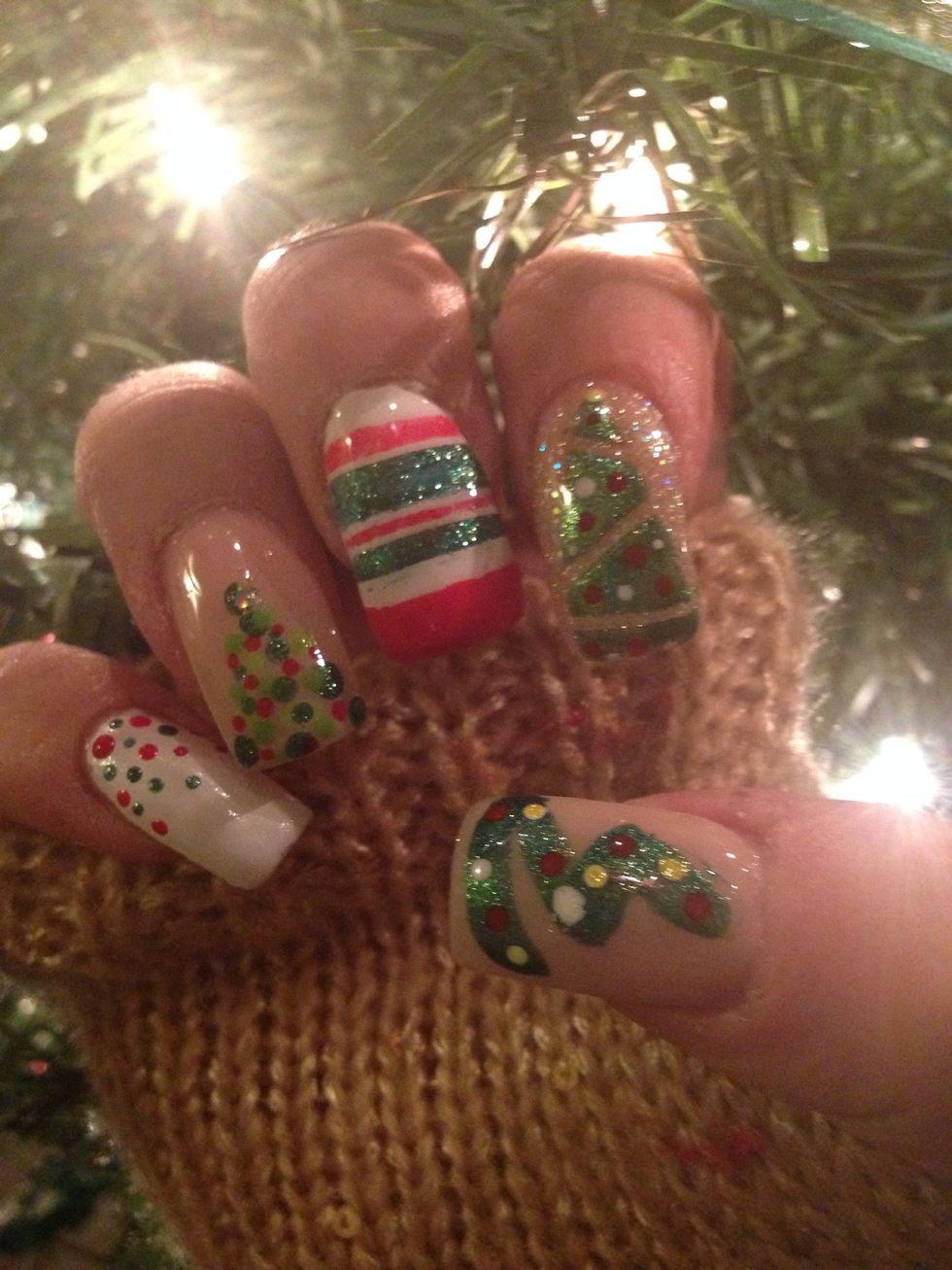 For the pinky I just painted it white and added red, and green dots.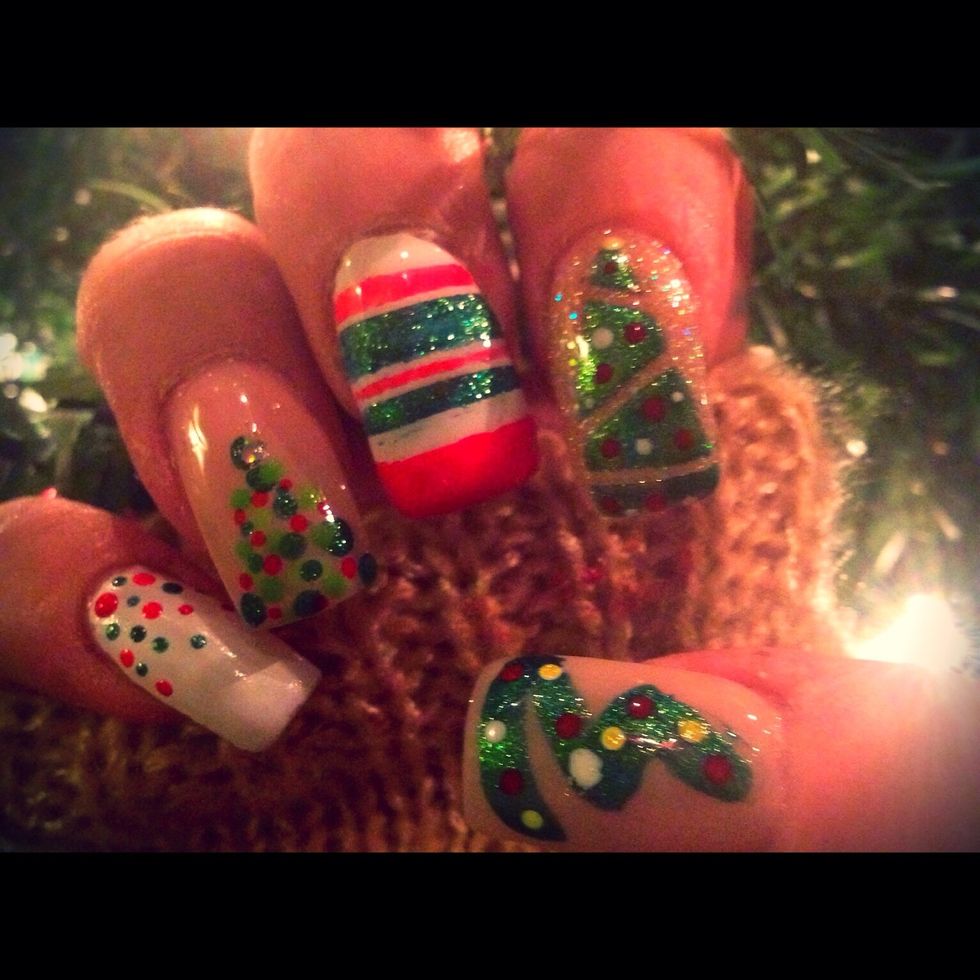 Top coat your designs. :)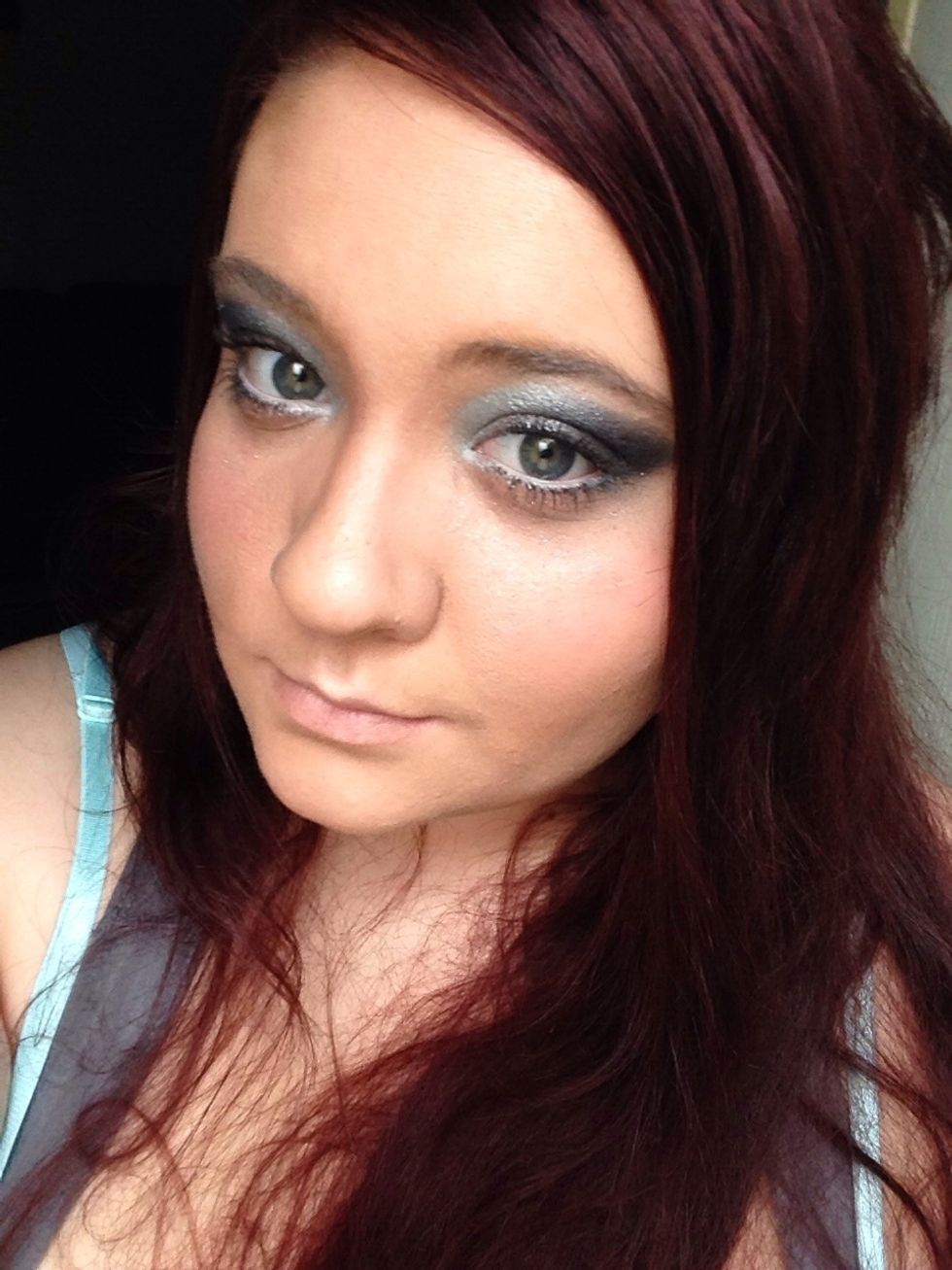 My next guide will be a makeup tutorial :) Which includes how to contour, highlight, and my personal signature smokey eye <3
To see a photo of the guide before it hits snapguide please go to my Fabulocity Facebook page, found in my snapguide profile.
The creator of this guide has not included tools
Fabulocity By Jessica
Follow my Instagram @fabulocitynails\n\nPlease feel free to request designs and ask questions.