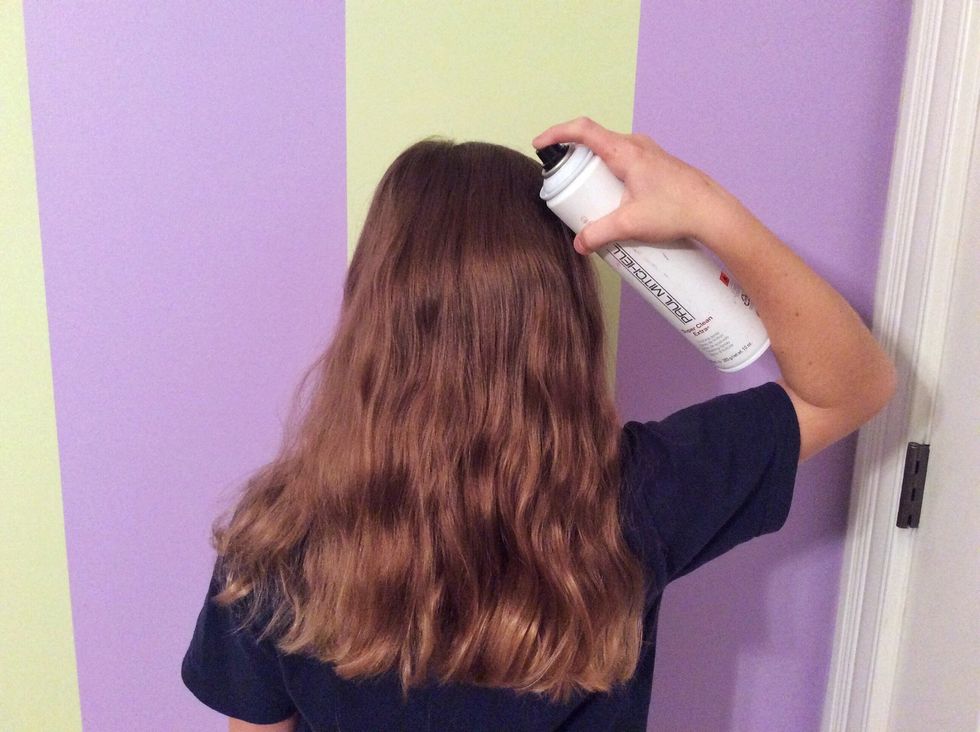 Spray all of your hair with hairspray.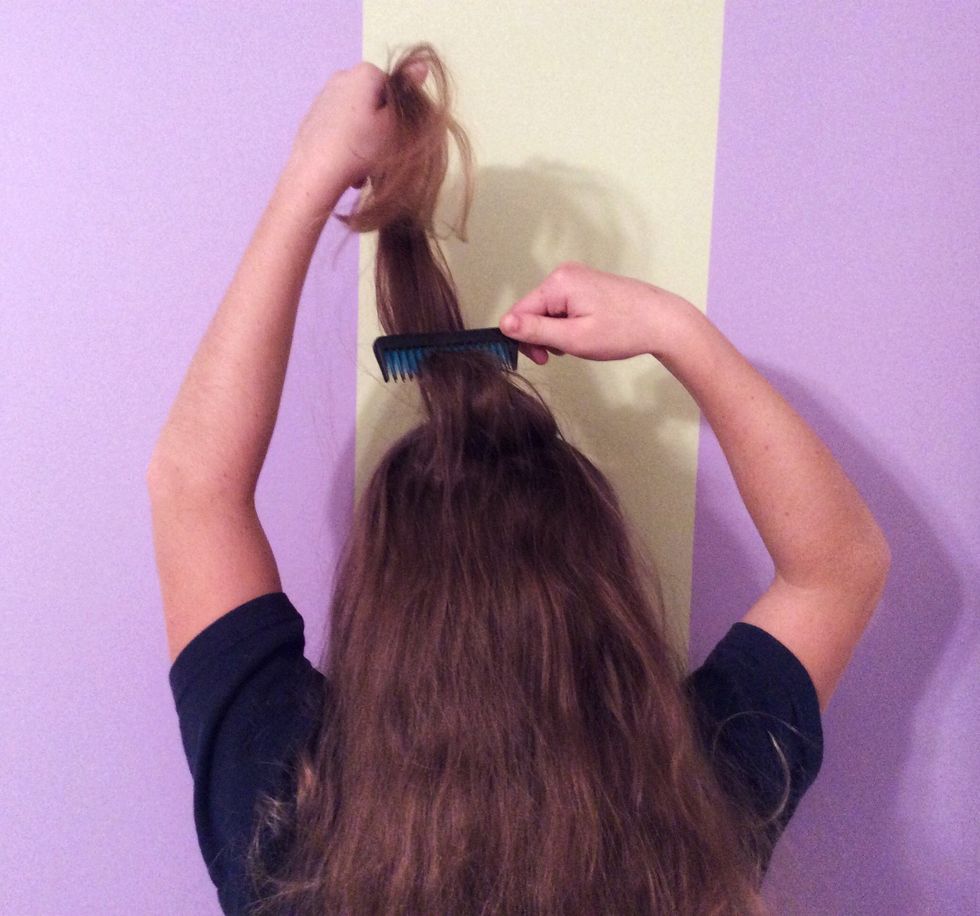 Begin teasing your hair while it is down. It is best if you use dirty hair instead of clean hair.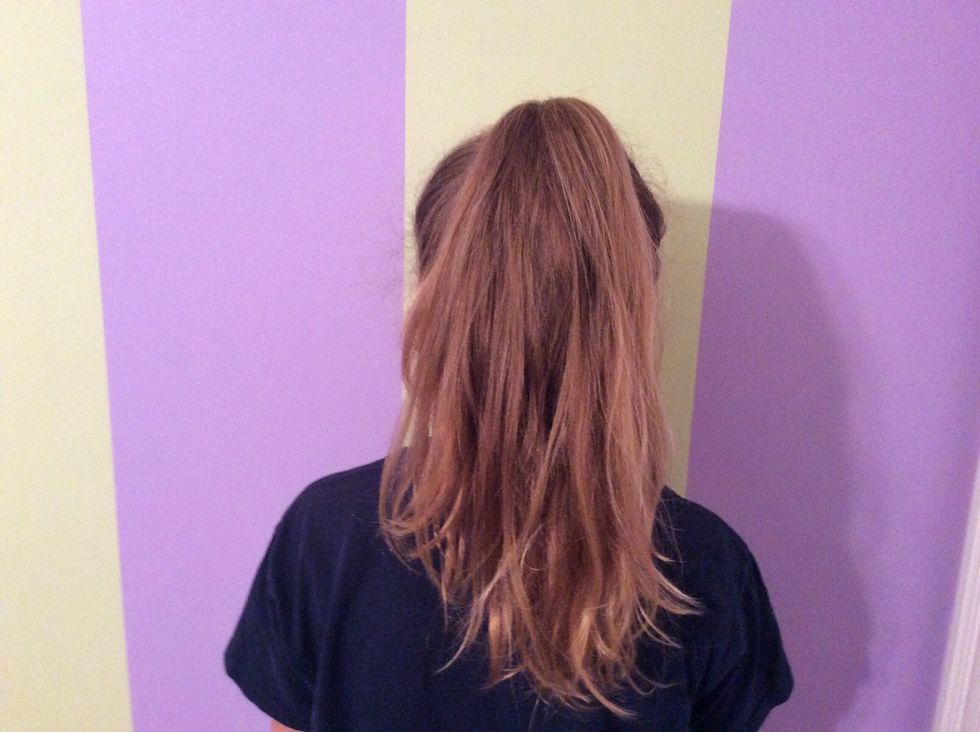 Pull all of your hair into a pony tail on the top of your head.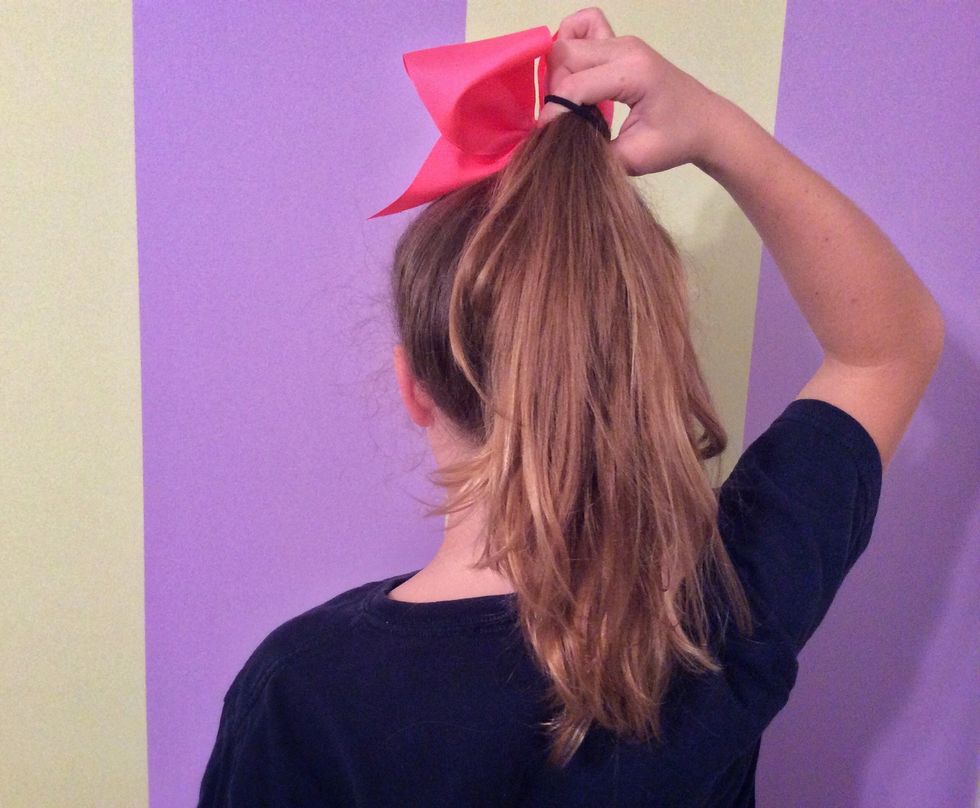 Add your bow to your ponytail.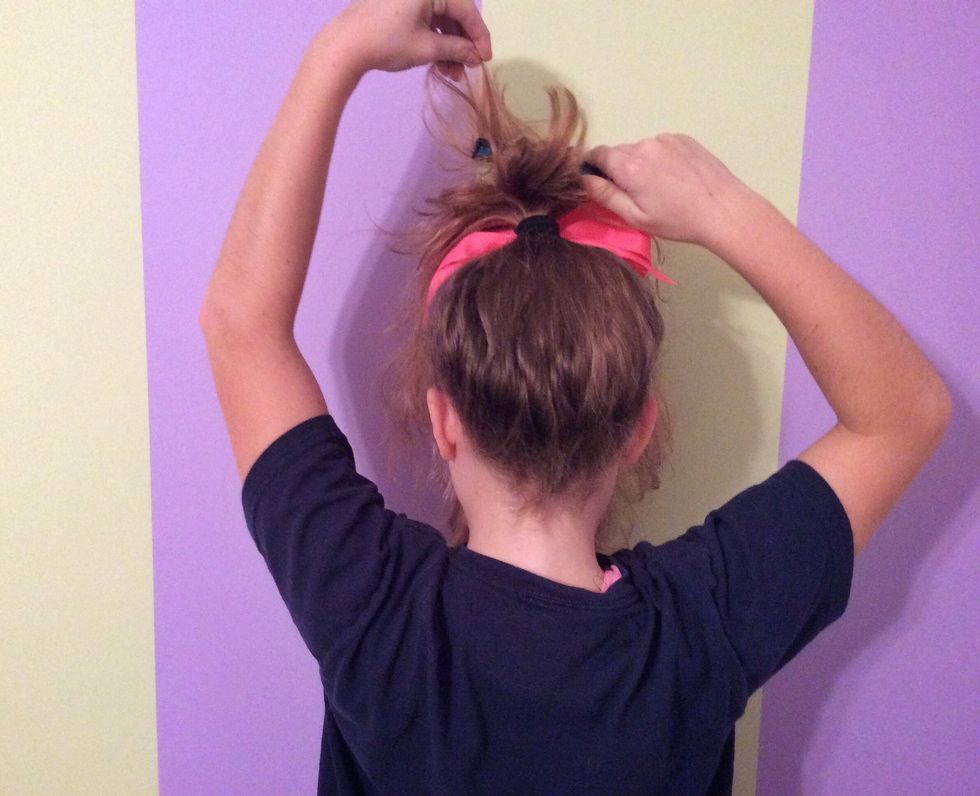 Flip your hair over and begin teasing it from the bottom to the top.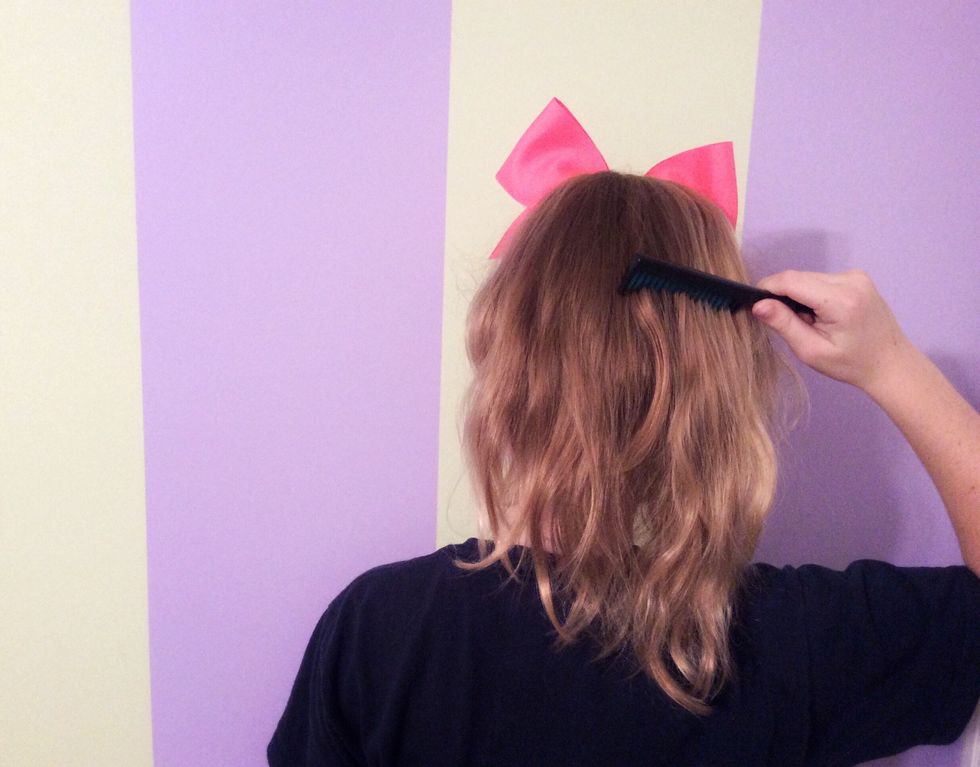 Slightly brush the teasing out so the teasing does not stick out of the ponytail.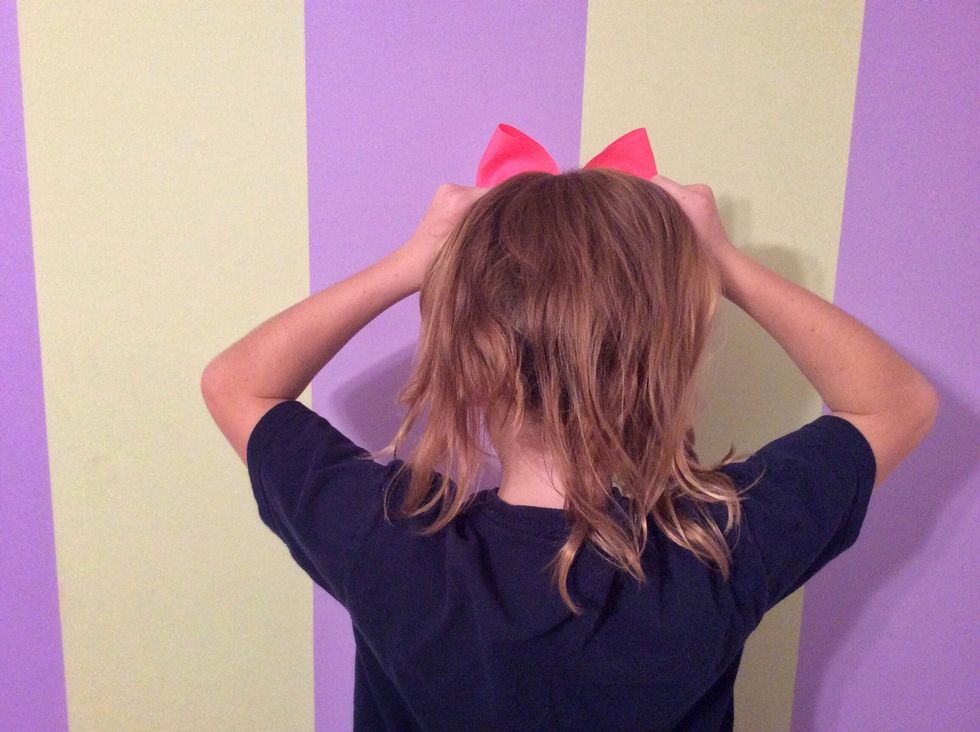 Pull your ponytail up and forward so that it is up high on your head.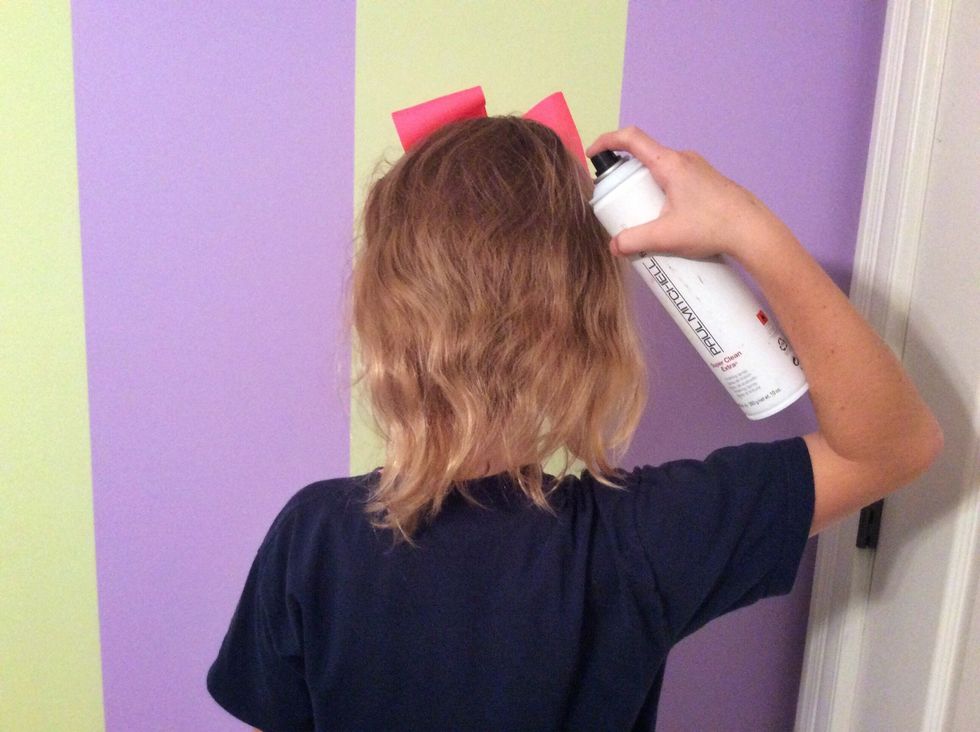 Spray the ponytail with hairspray so it stays where it is.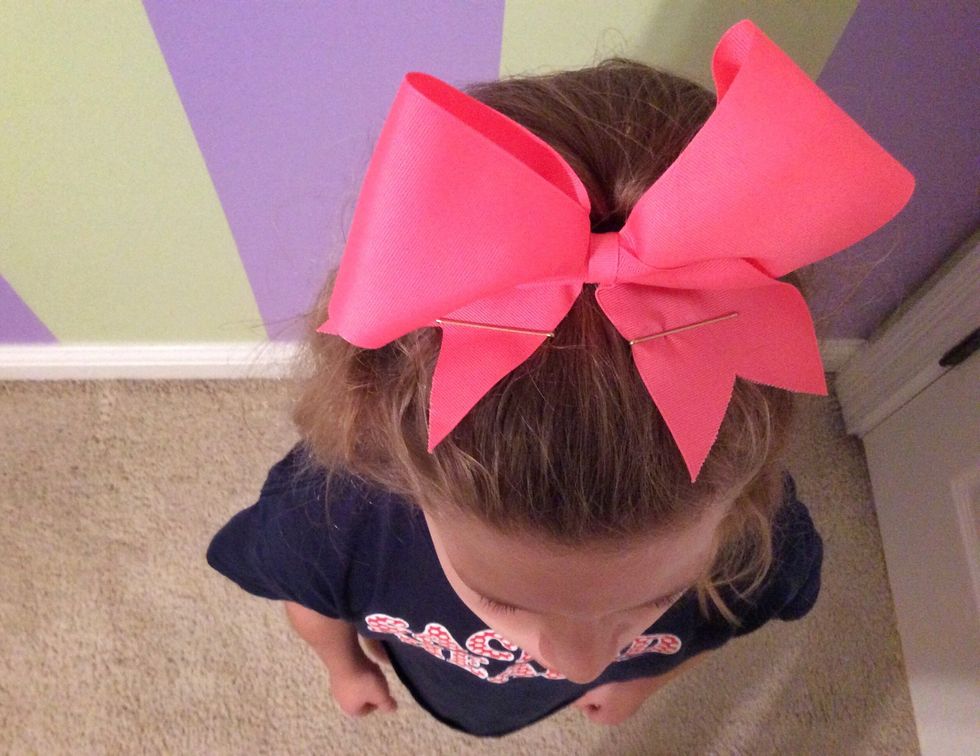 Put bobby pins on the flaps of your bow so it stays in place.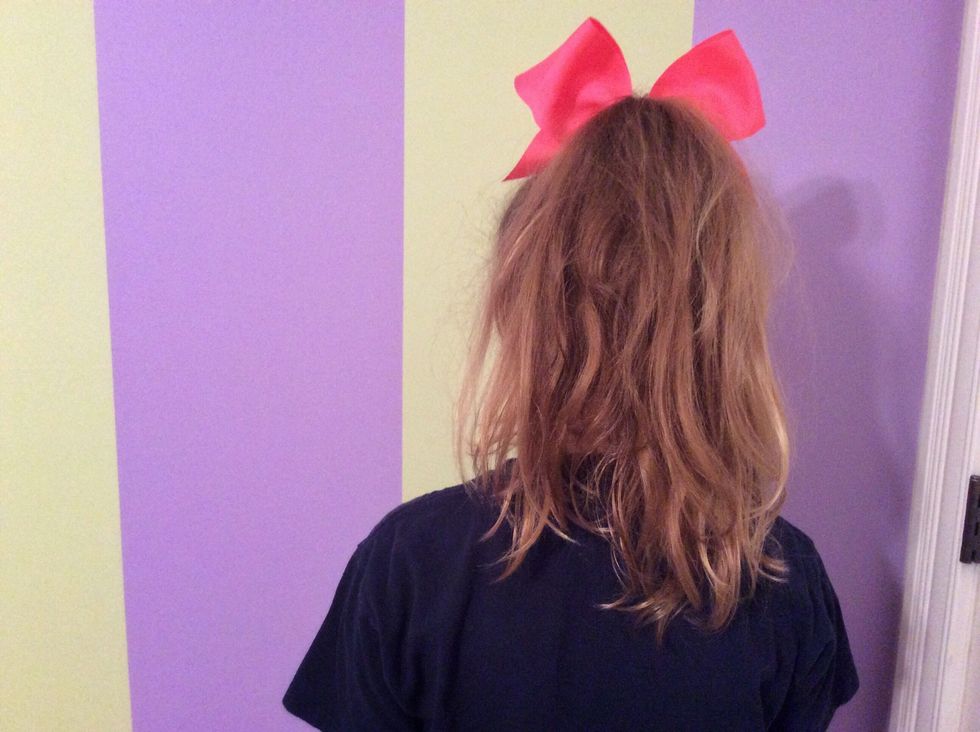 This is what your final pony tail should look like.
Teasing Comb
Hairspray
Bobby Pins
Pony Tail Holders
Bow