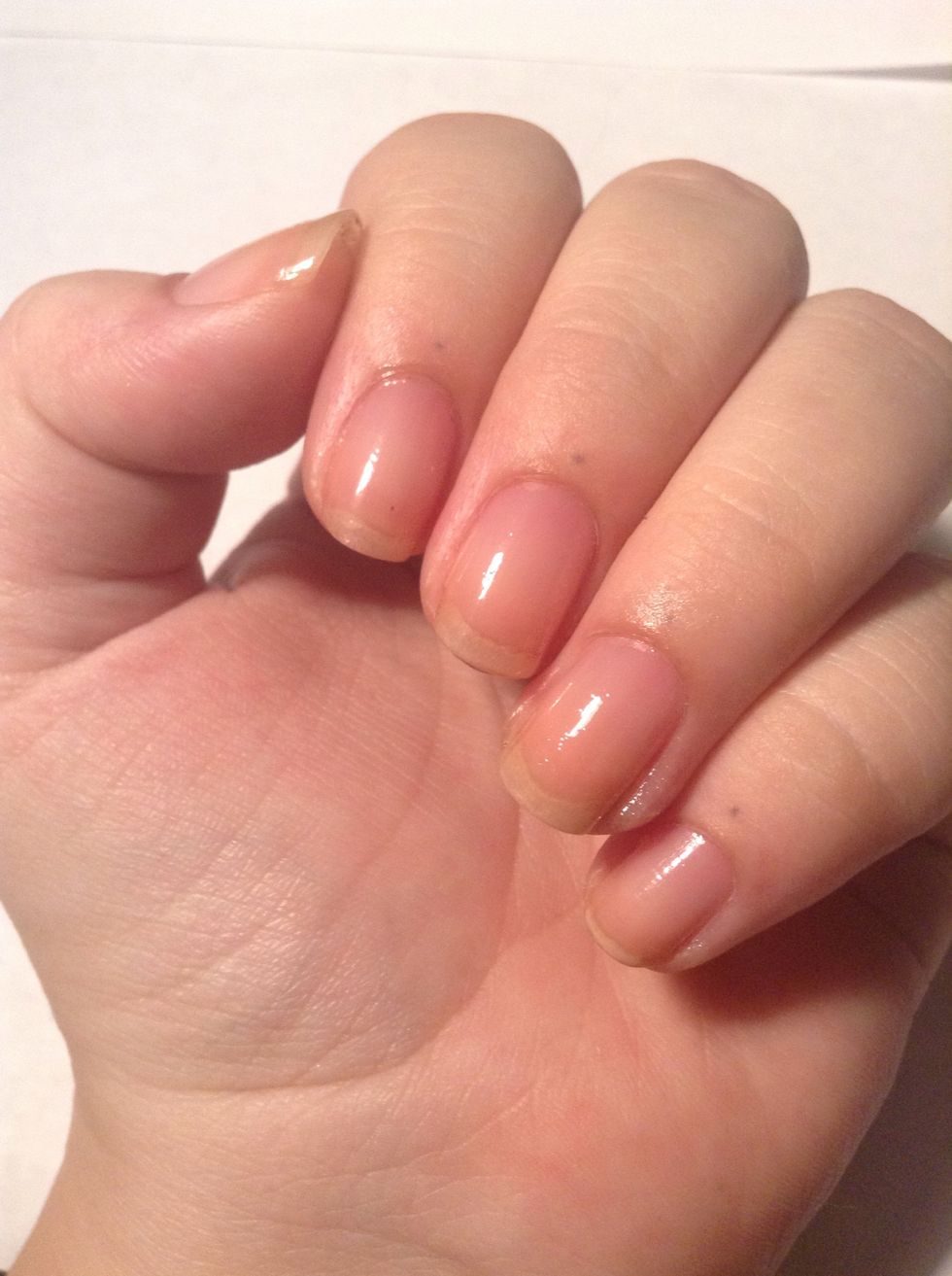 Paint a base coat.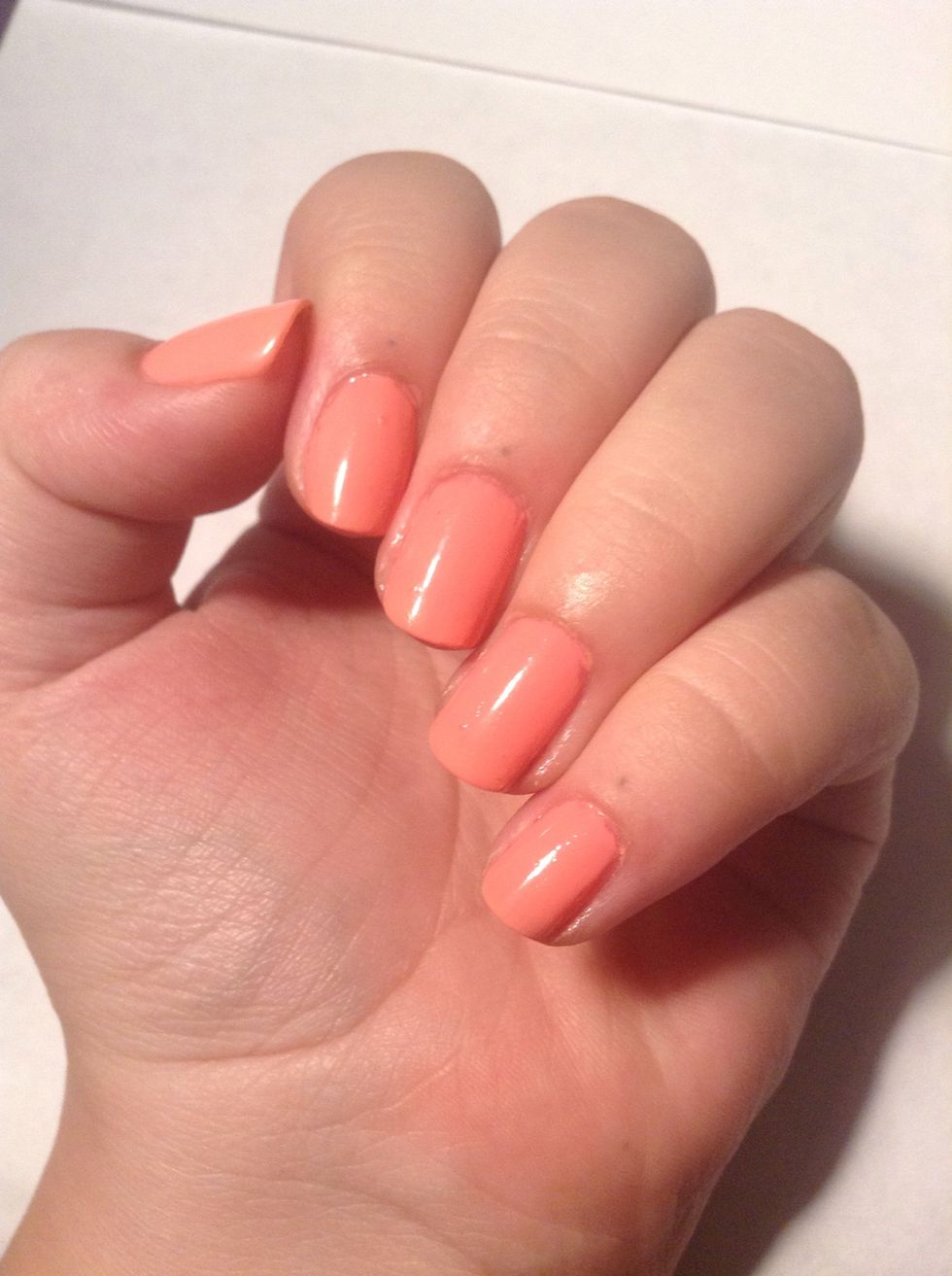 Paint one or two coats of whatever color you want your wings to be. •You can also do a gradient which looks awesome for butterfly wing nails. I have a guide for different gradients on here.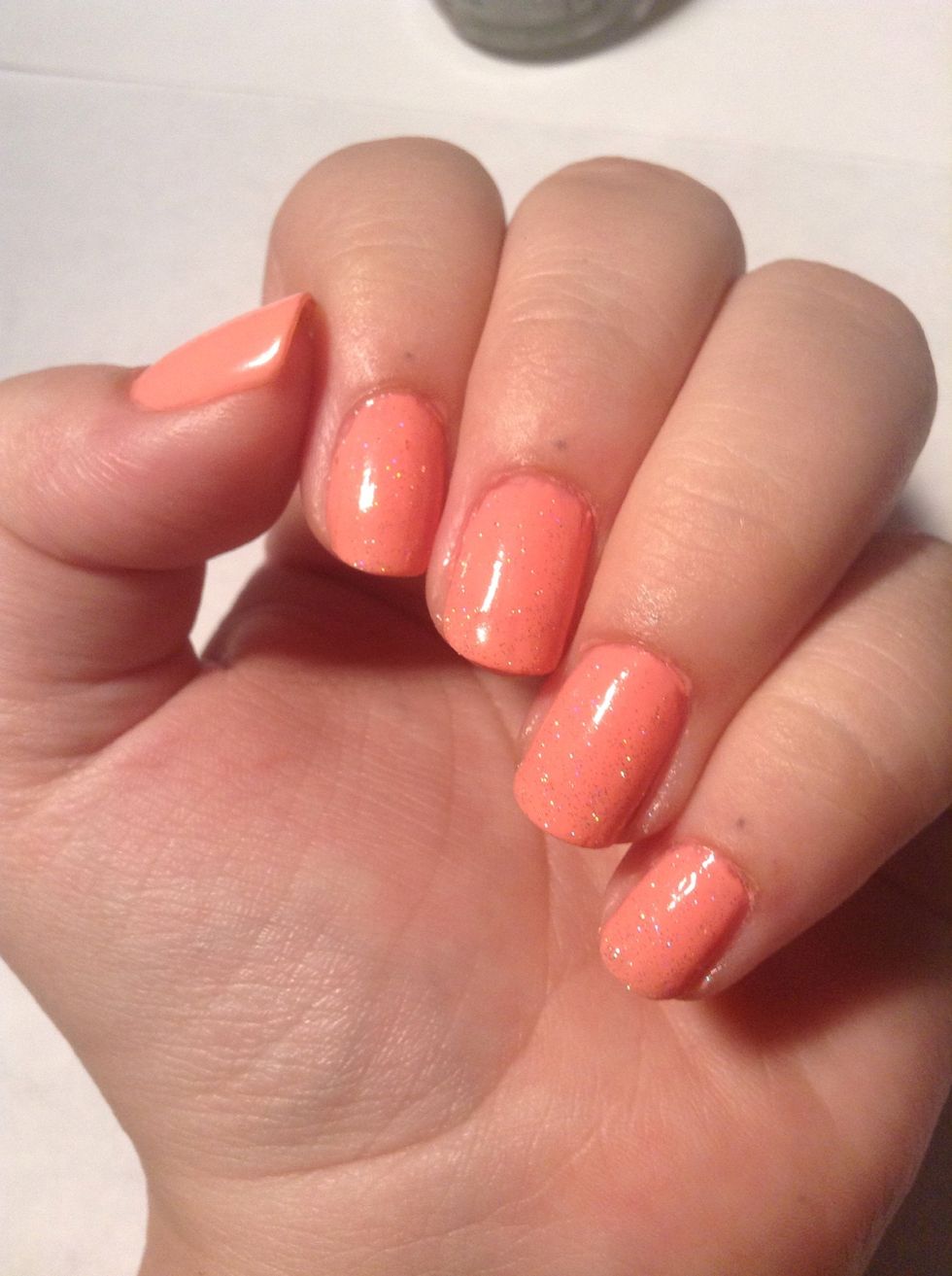 Optional. Paint a coat of a fine glitter. I used China Glaze Fairy Dust, which is awesome.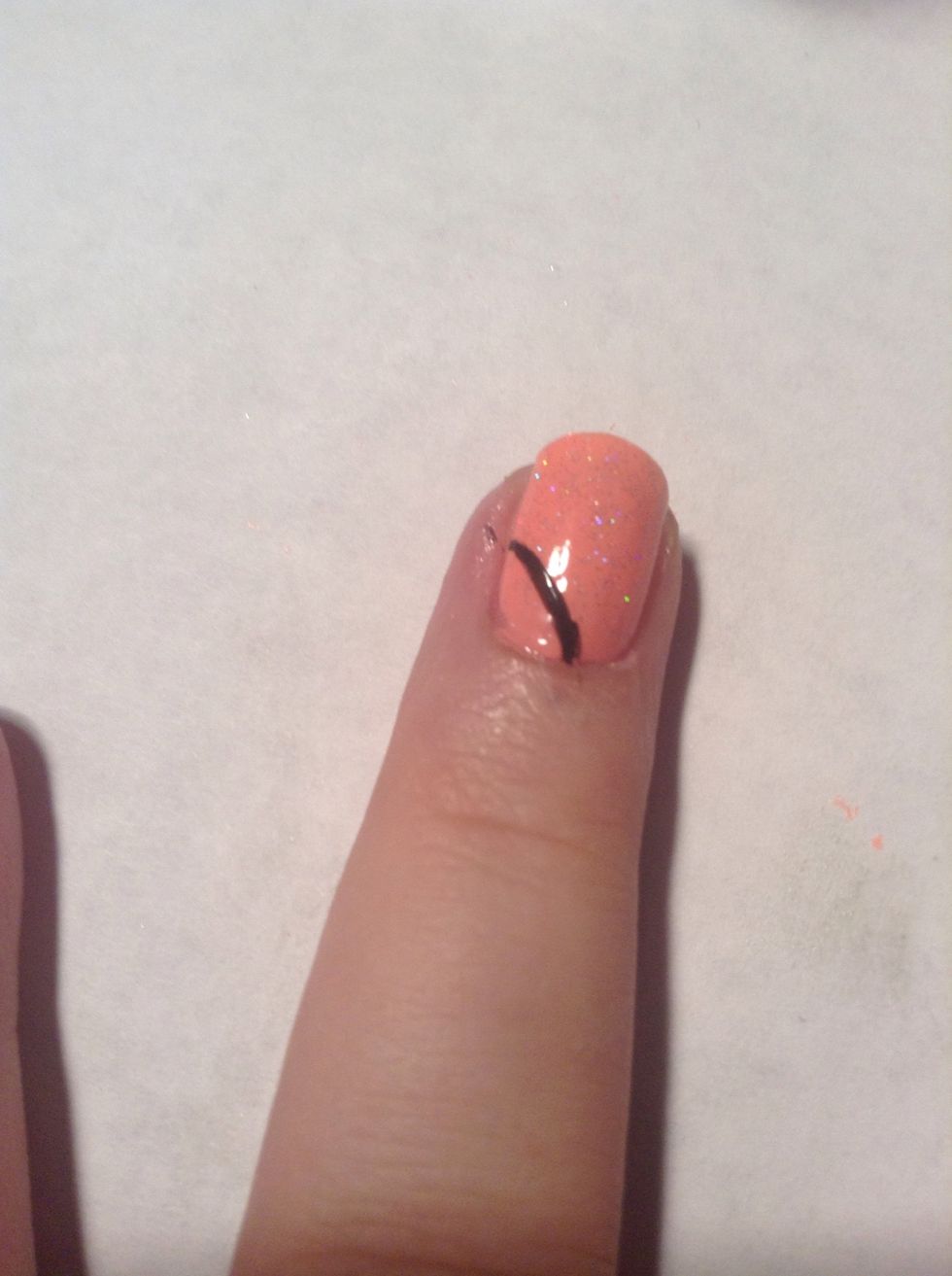 Using a black nail art striper make a curved line up near your cuticle.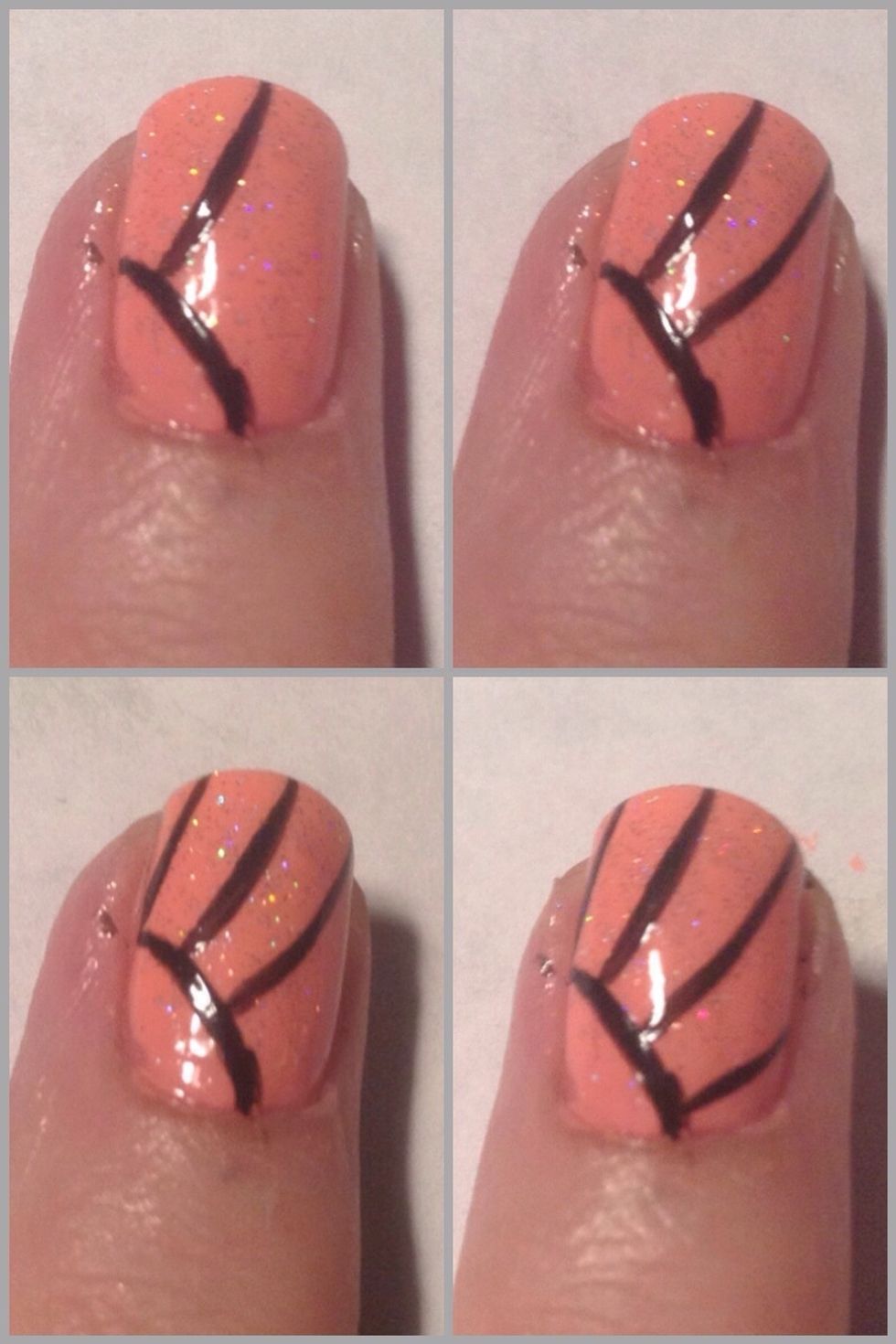 From that curved line, make three or four more lines that swoop out.
With the striper again make lines or curves to connect the lines.
And fill in the tip of your nail with black. You can use either the striper or a bottle brush, but the striper gives you more control.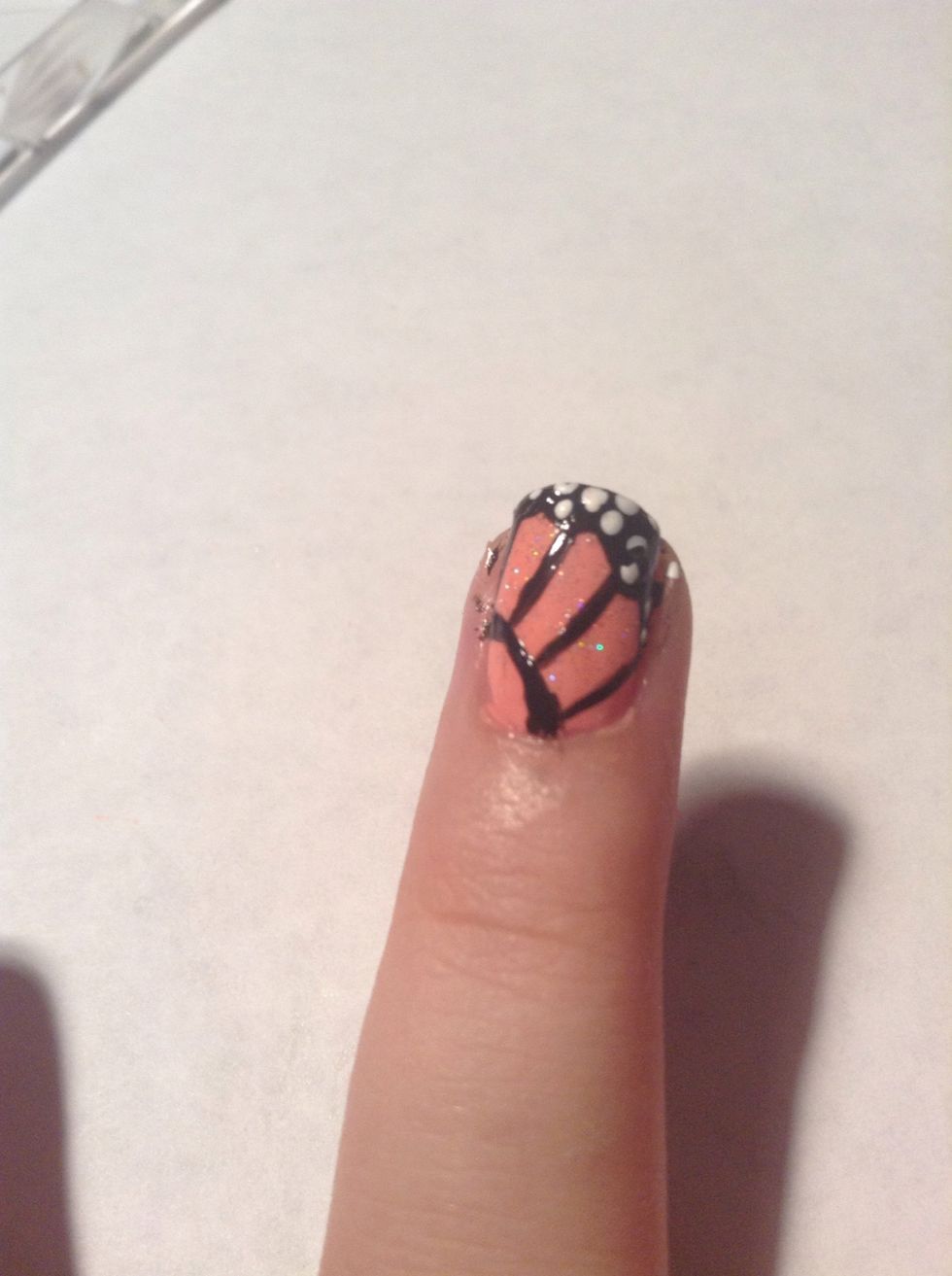 With a small dotting tool (or toothpick) put some white dots in the black.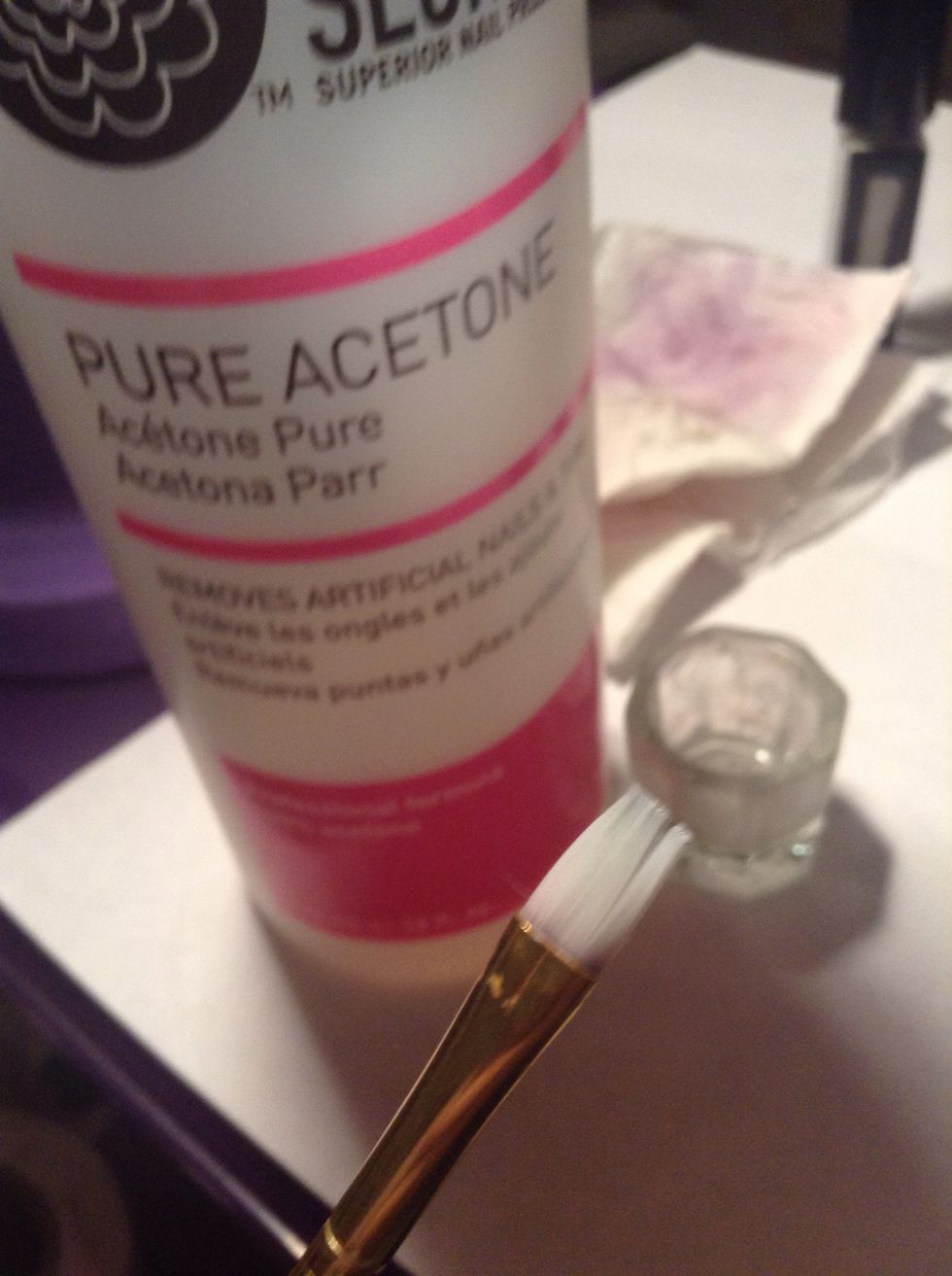 With a small brush and nail polish remover clean up around your nails. And then add topcoat and your done!
Hope your nails turned out great!
Base coat
2-4 polishes
Top coat
Nail art brush or dotter
Nail polish remover
Small brush or q-tip