Okay, I completely forgot to take pics as I went. If you would like photos, please tell me, and I will add some.
Then clean up with some nail polish remover and a small brush or q-tip. Then topcoat, and you're done!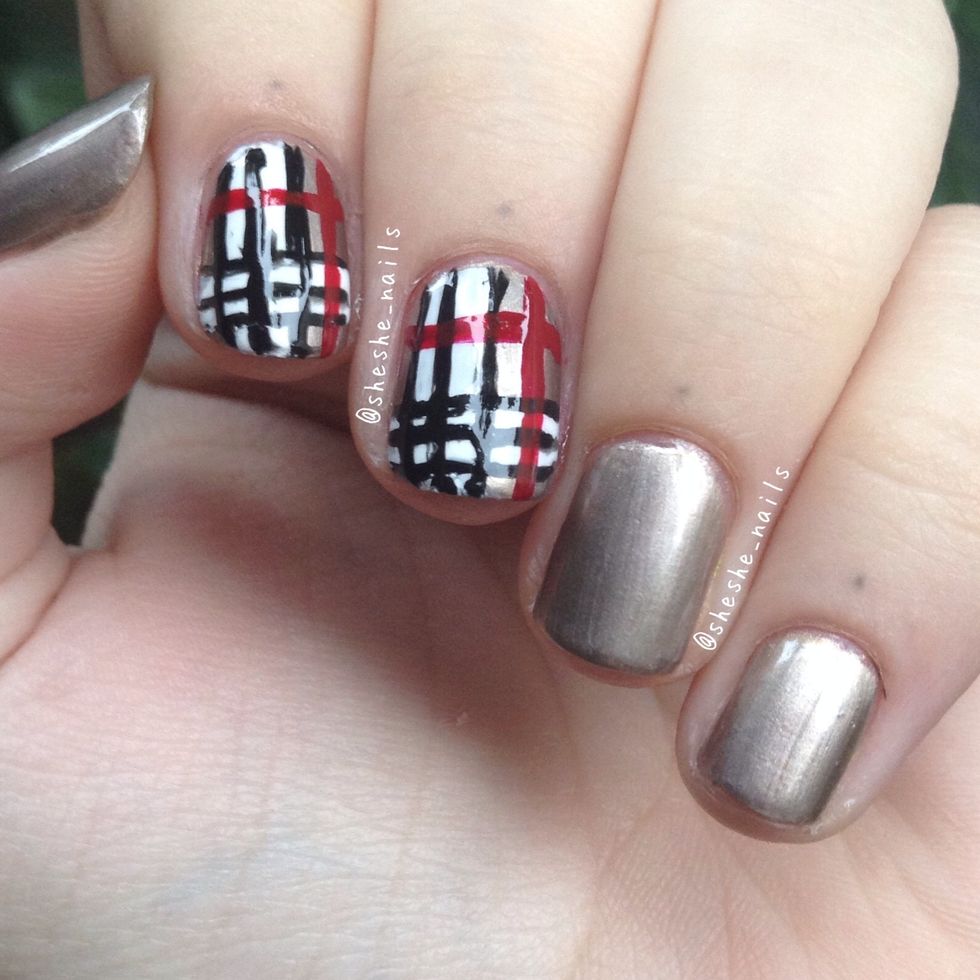 Hope your nails turn out great! Tell me what kind of guides you'd like and I'll work on it.
Base coat
Four nail polish colors
Nail art striper brush
Top coat
Nail polish remover
Small brush or q-tip