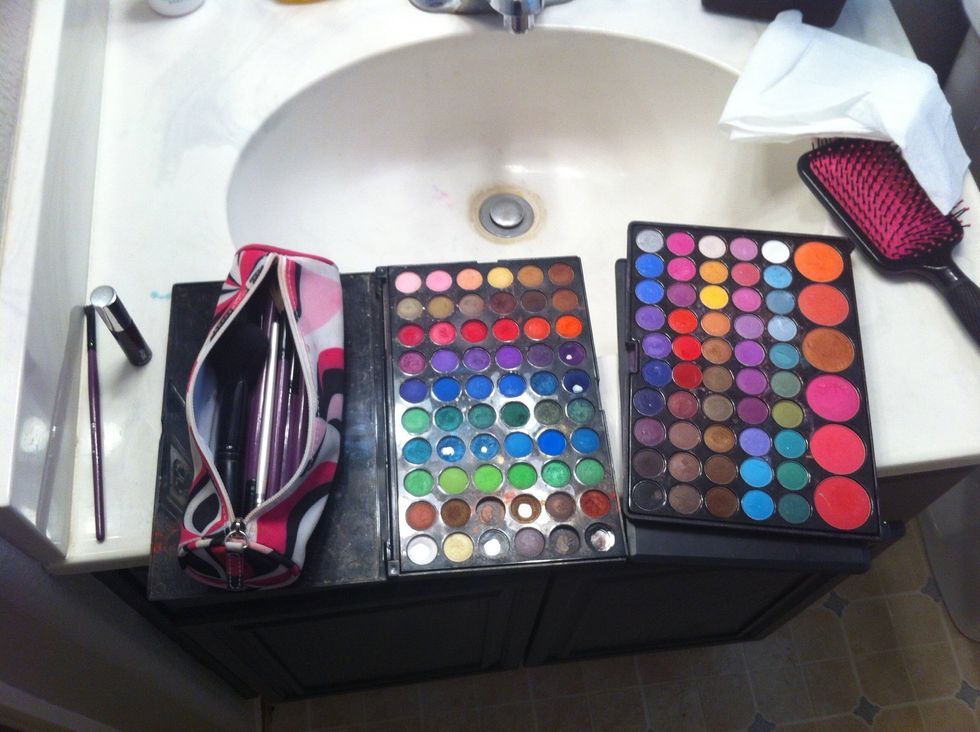 Get your stuff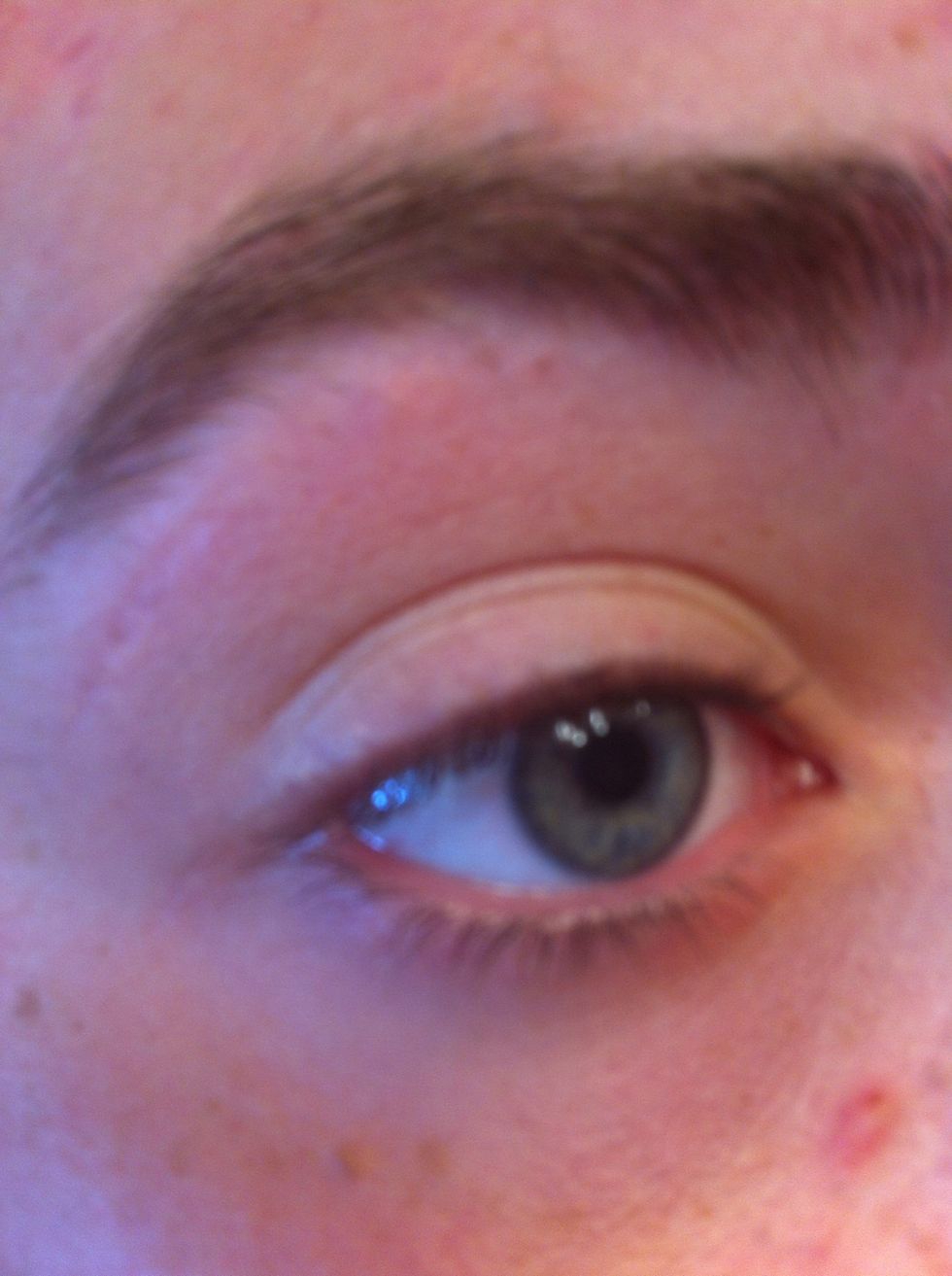 Put primer on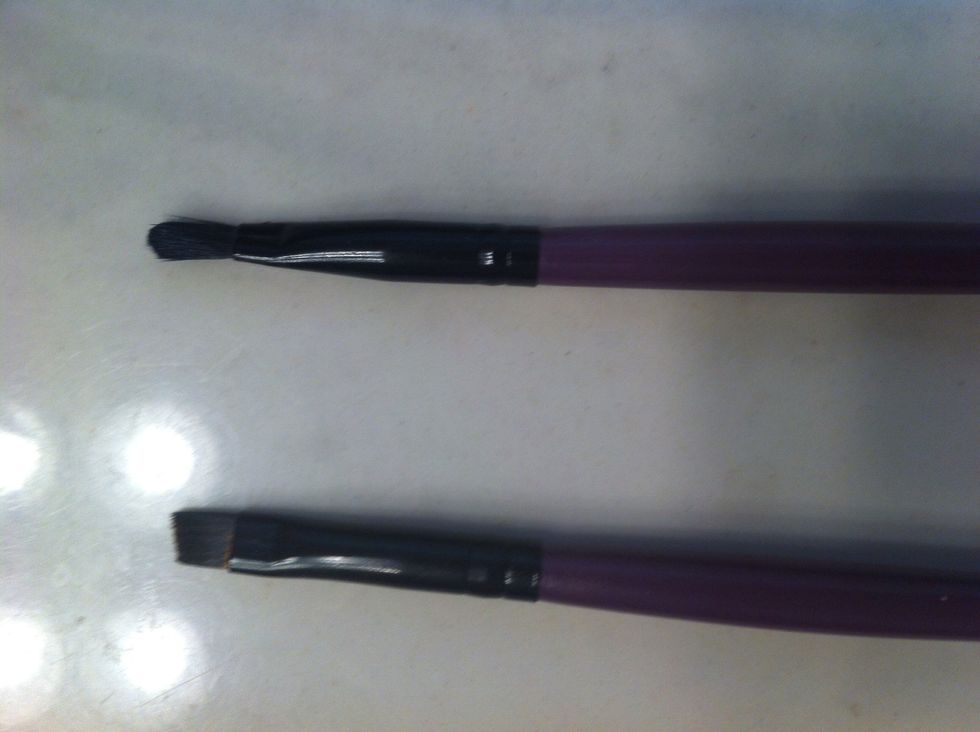 The brushes I first used...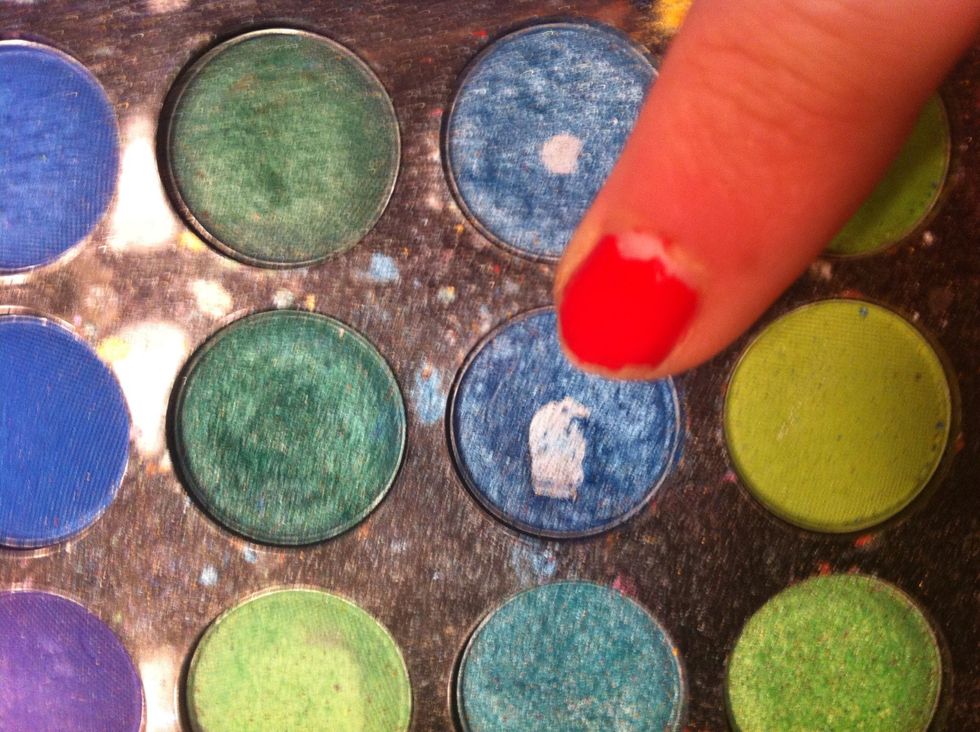 The eye shadow I used first...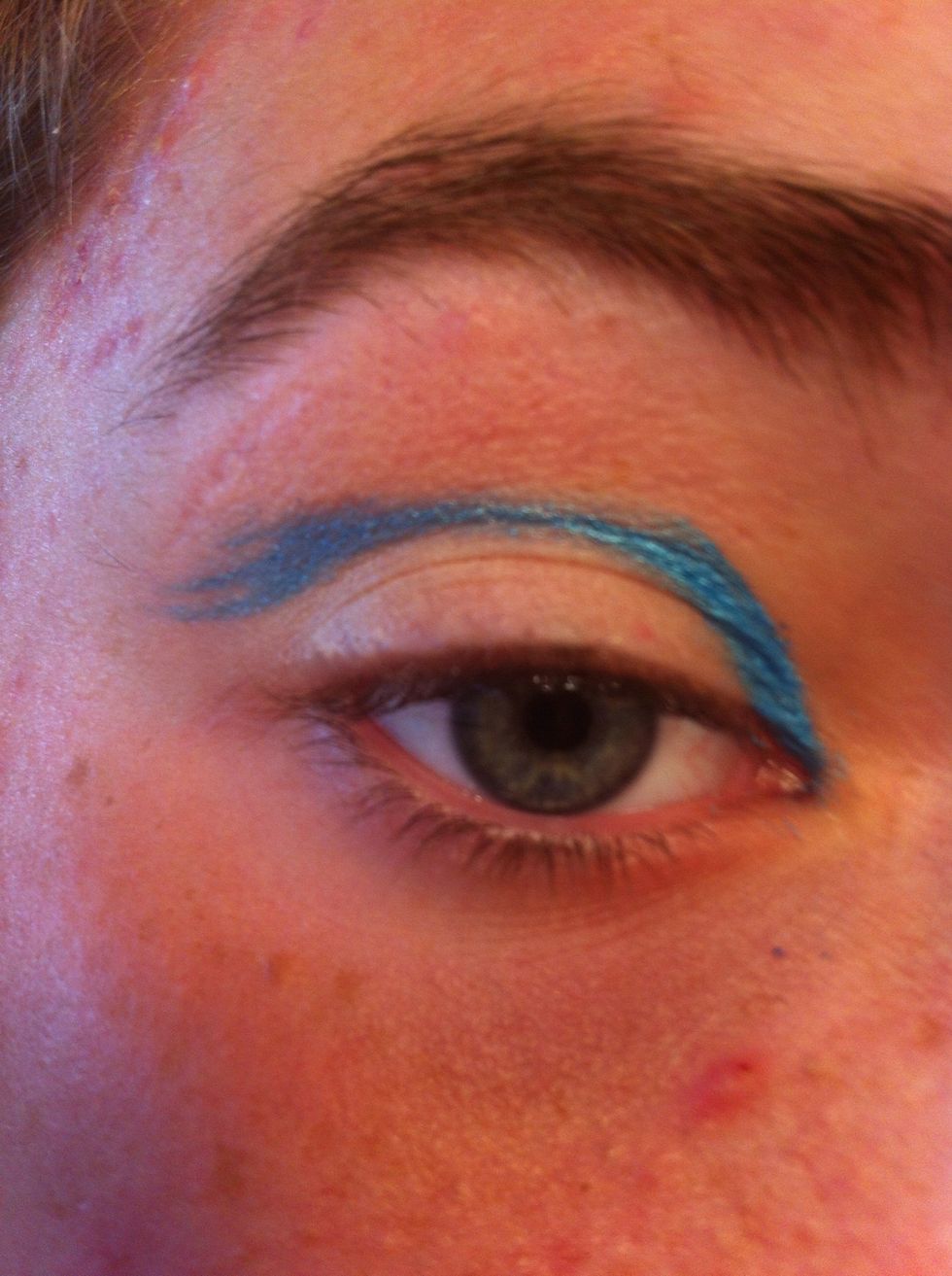 Draw a kind of almond shape around the eye with your blue eye shadow.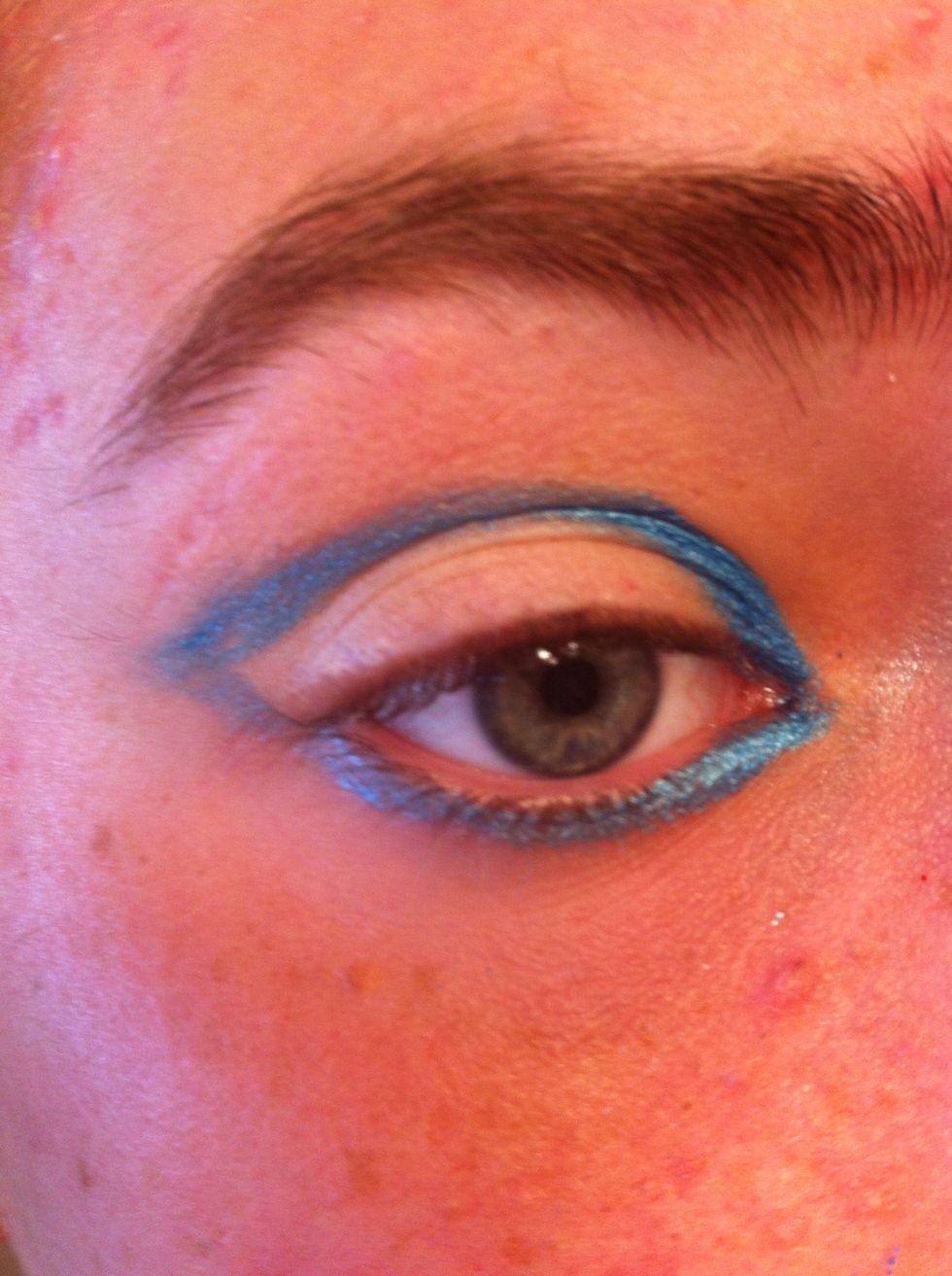 It should end up looking similar to this.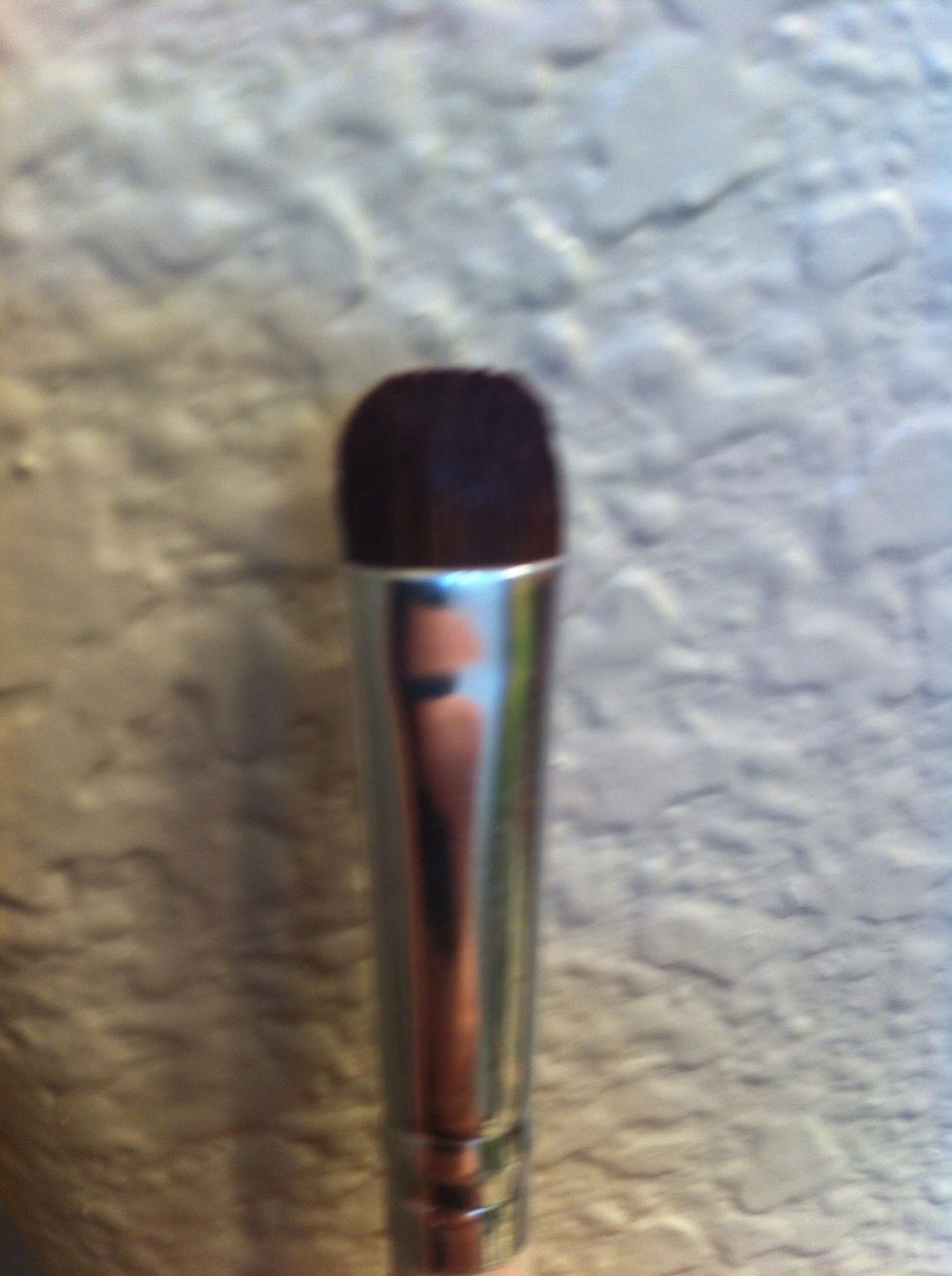 Then get a firm flat brush...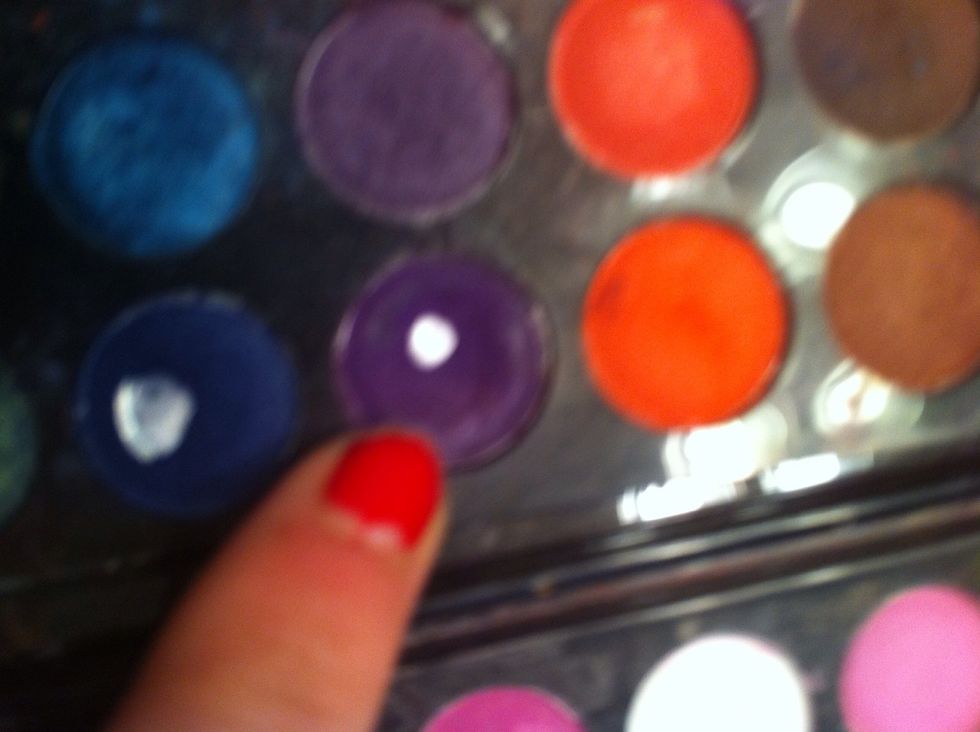 I used a dark purple...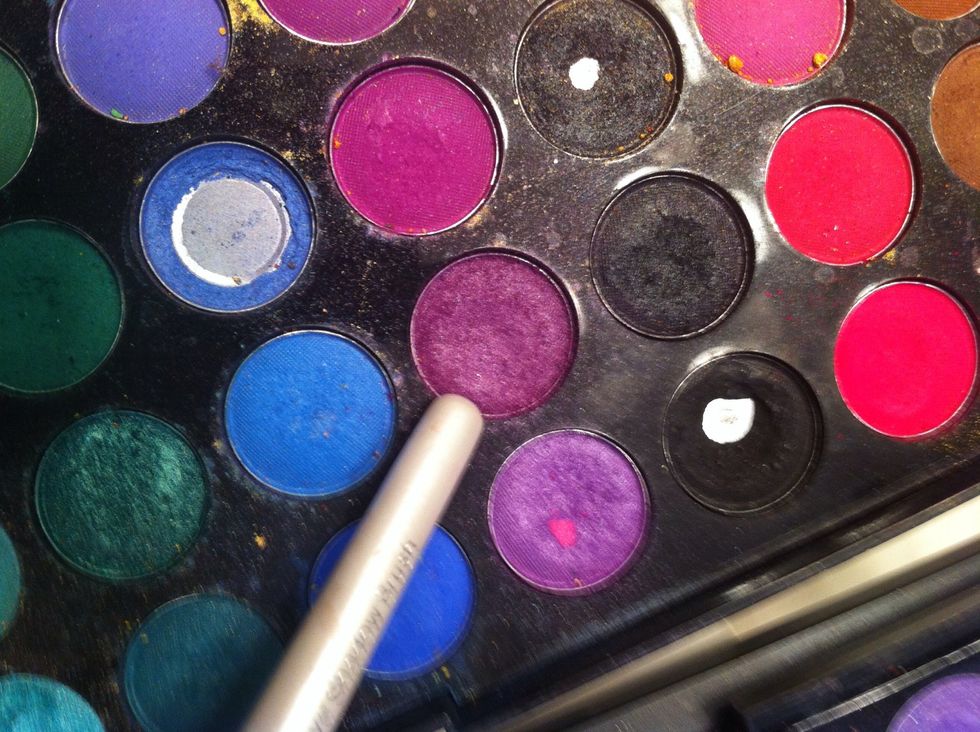 And then applied a shimmery purple to it.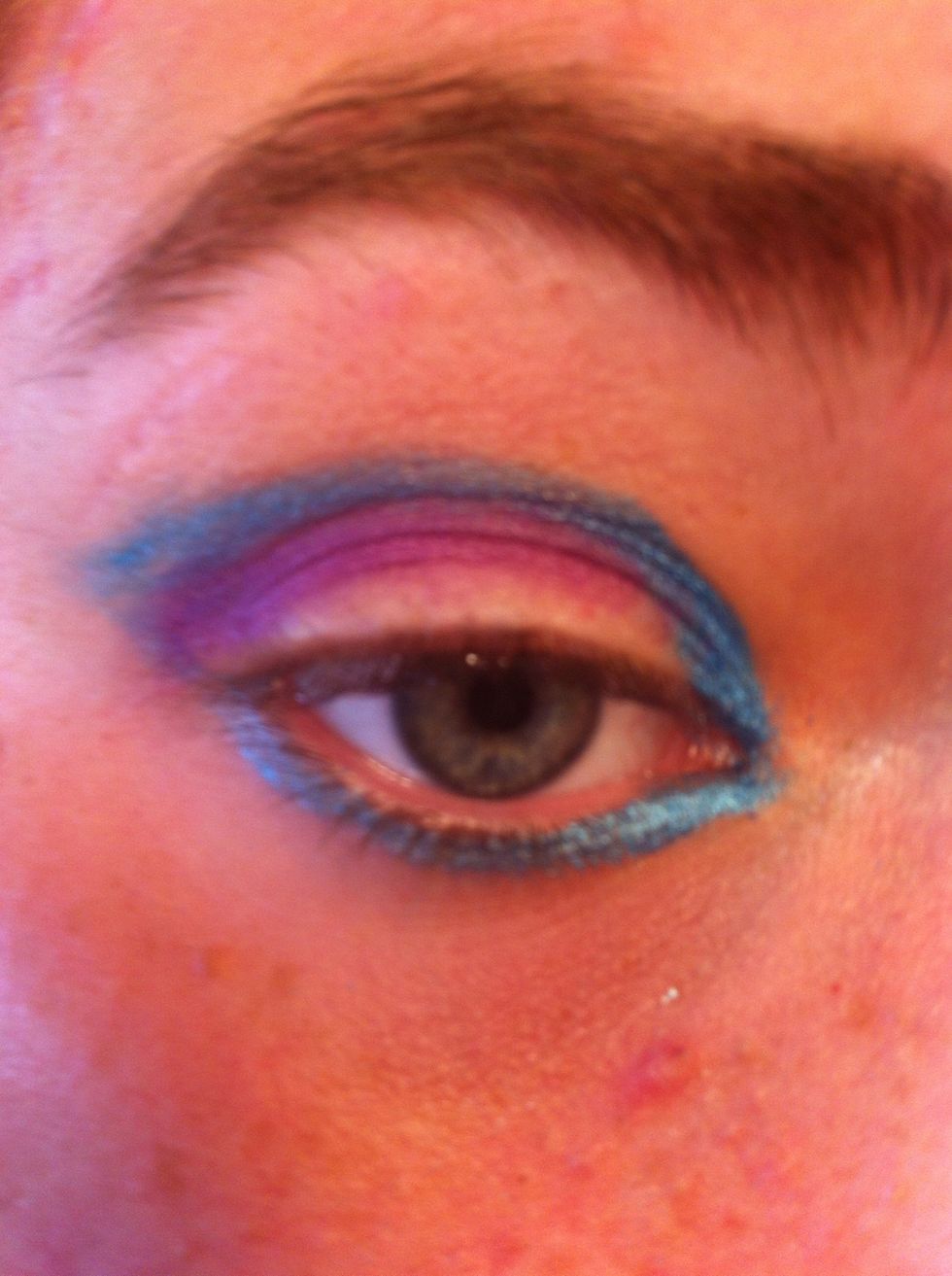 Apply purple in crease and in corner of the eye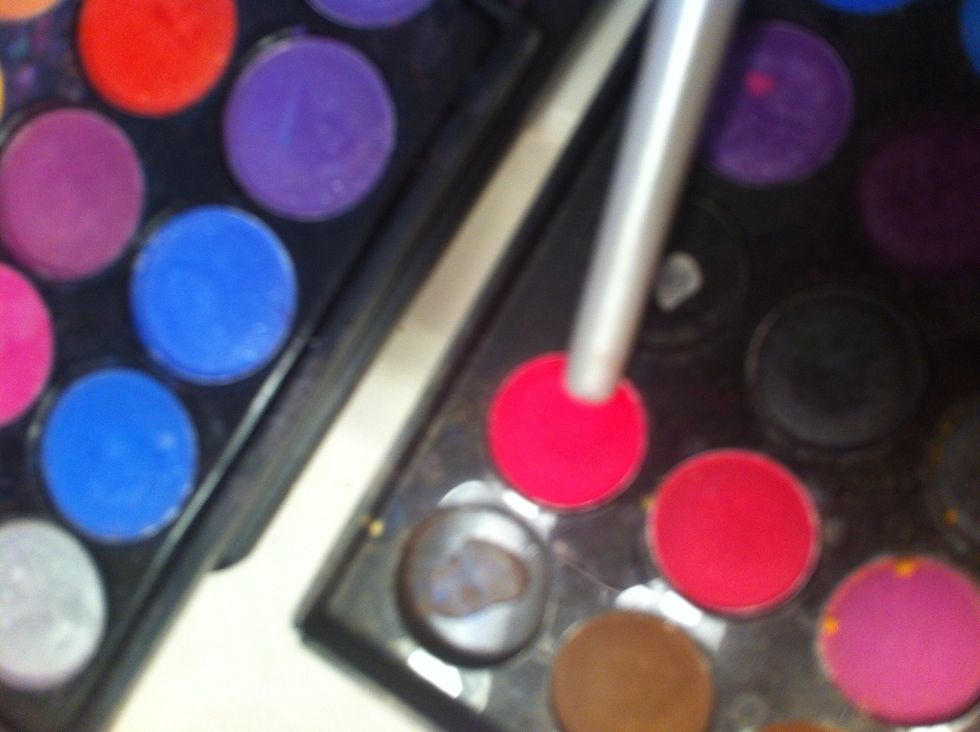 Then use the same brush and get a bright pink.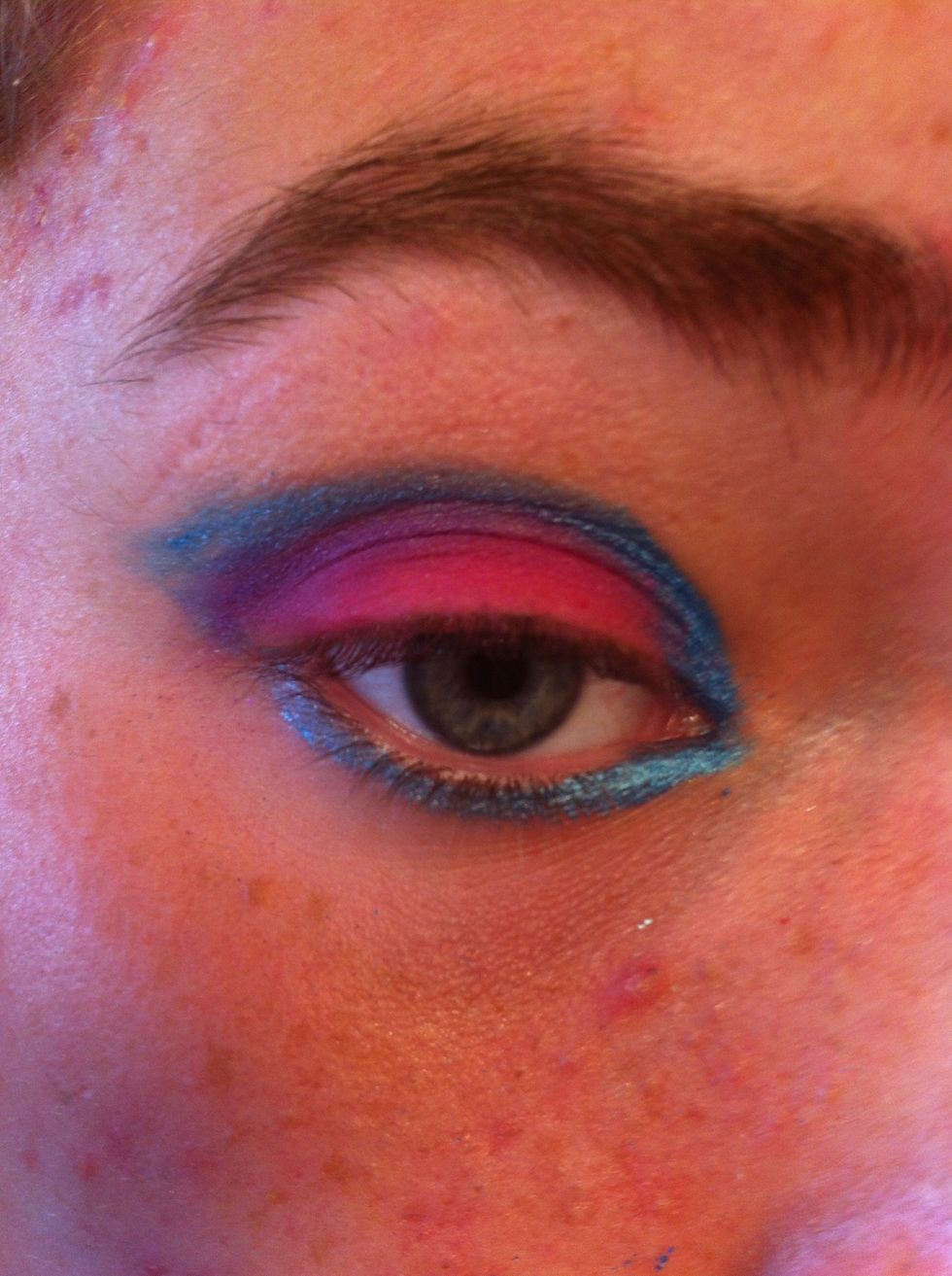 Apply to eyelid.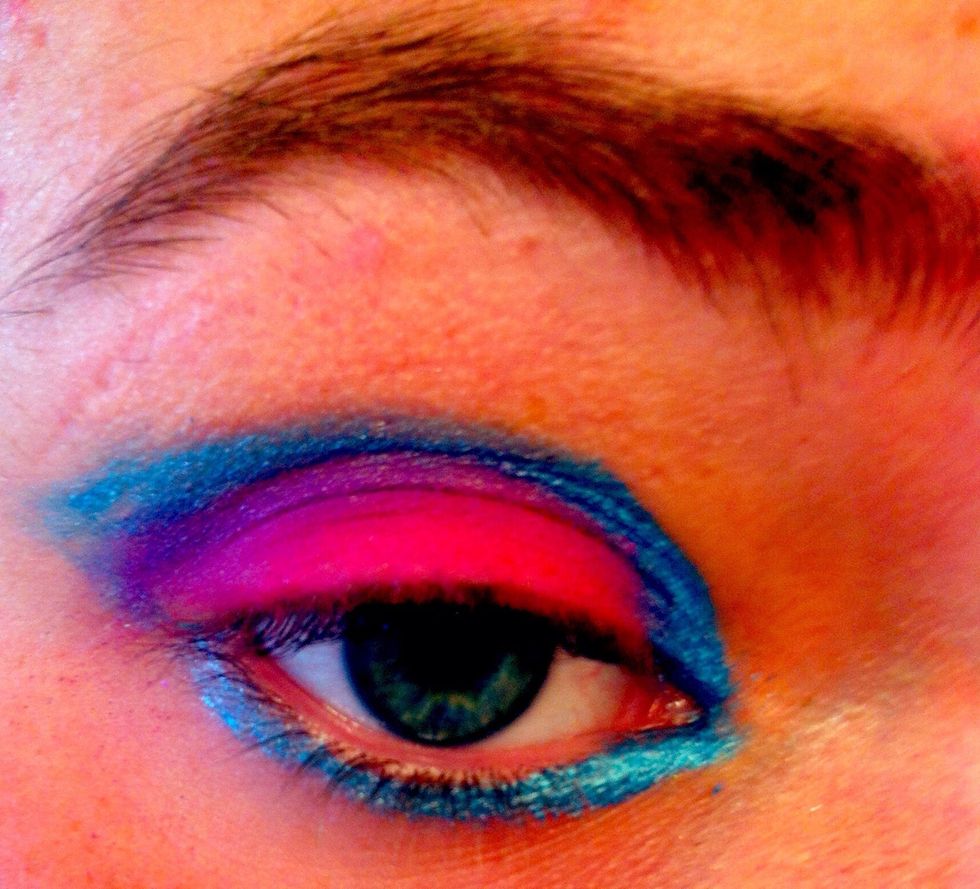 Keep adding until its as bright as you want it.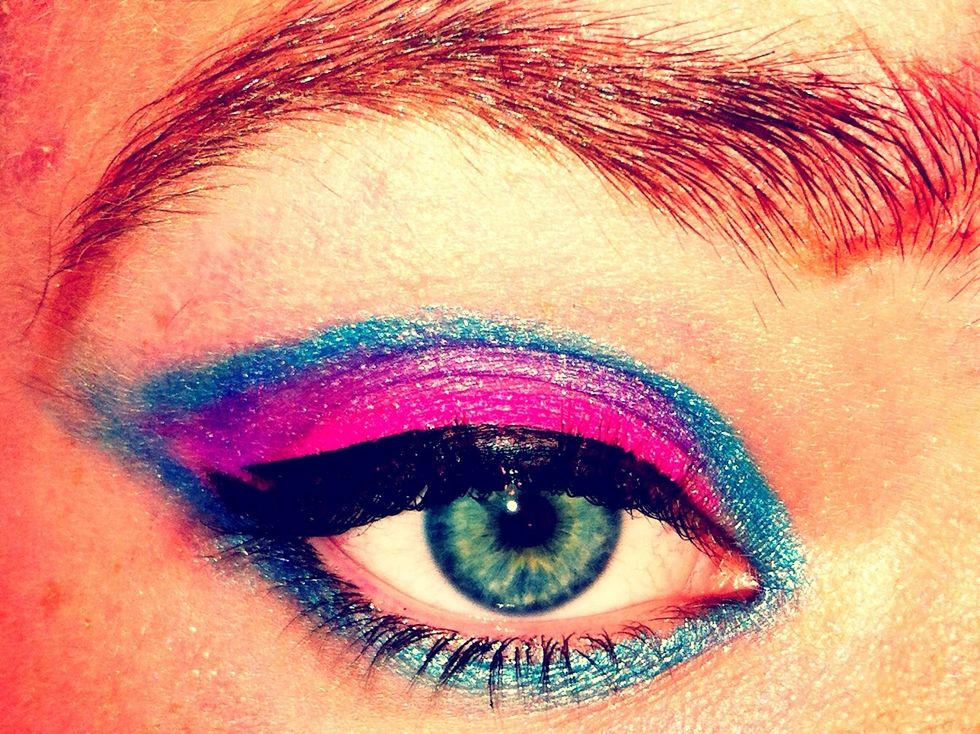 And liner and mascara (: end product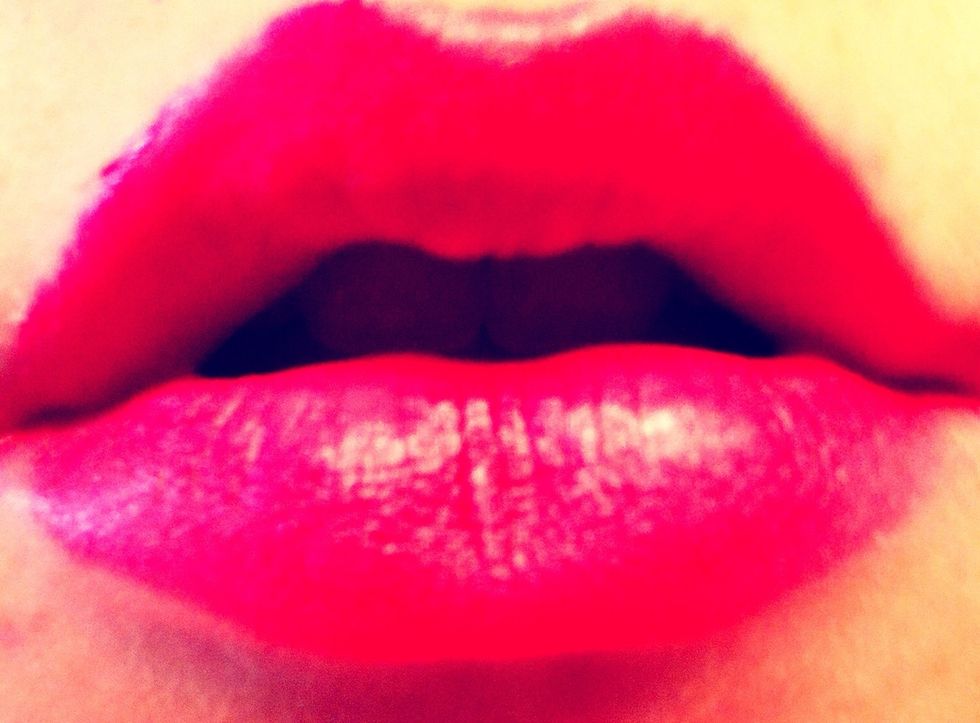 If you want, you can add a bright pink lip to match it.
Blue, pink, and purple eyeshadow
Brushes
Primer
Eye linear
Mascara