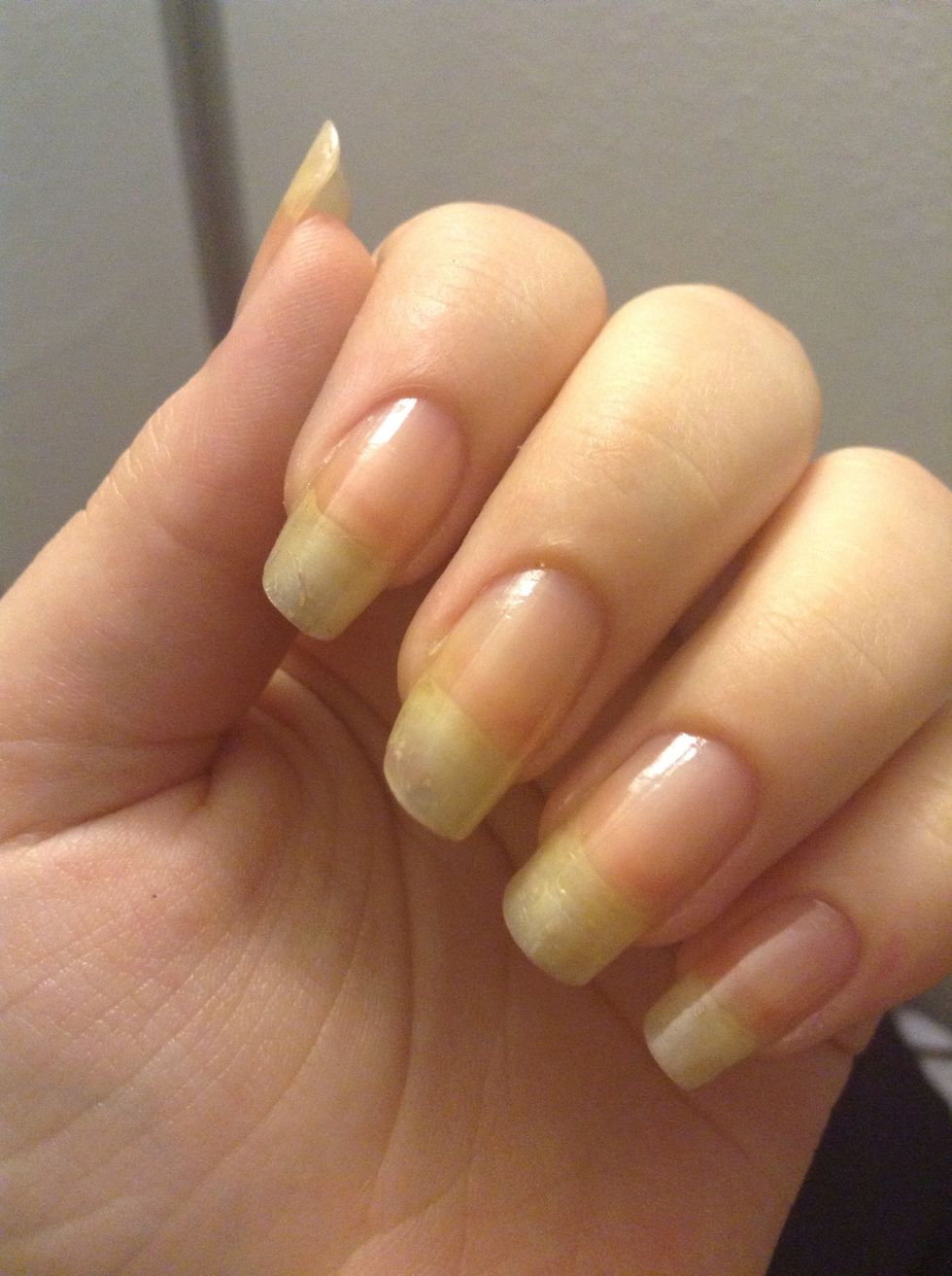 Apply a base coat.
Paint half your nail one color. Try to pick all polishes that give full color in one coat/stroke.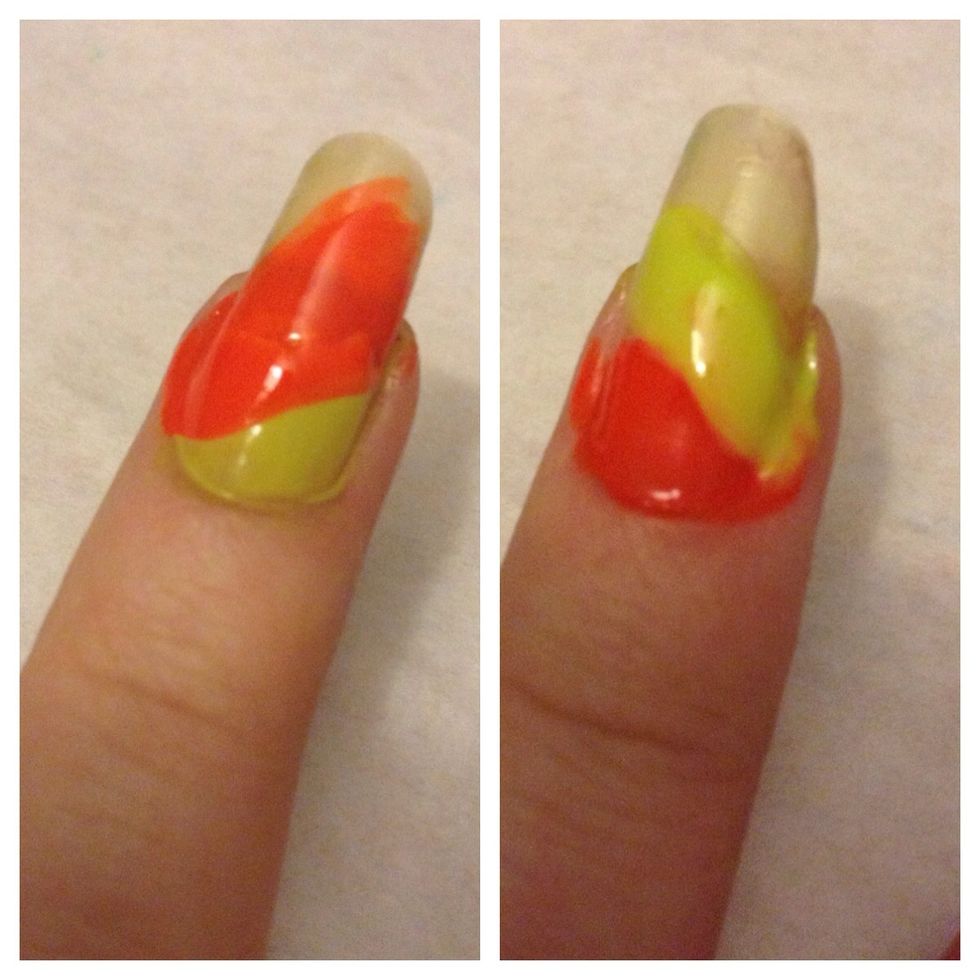 Paint a stripe diagonal toward the end of your nail from one side of cuticle.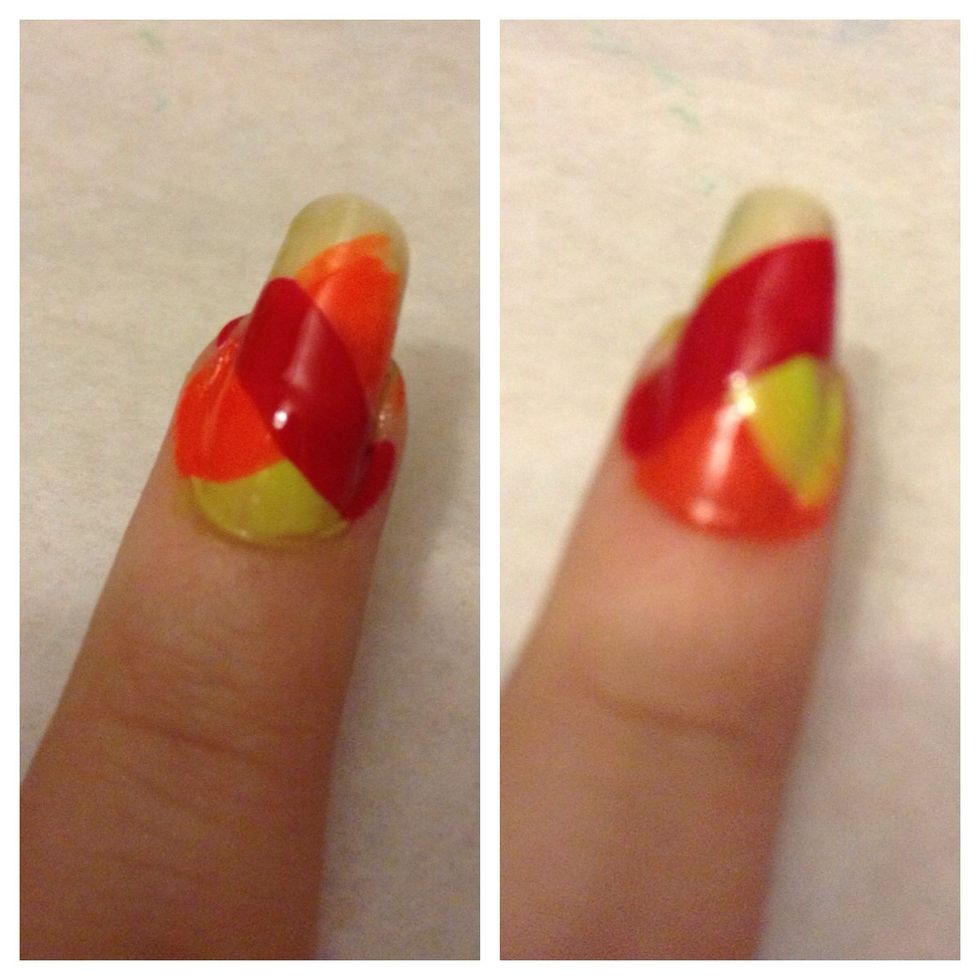 Take your third color and do the same thing in the opposite direction.
Keep doing that with your three colors. You can make the lines as thick or narrow as you want. I think it's easier the wider they are, because as you go polish builds up.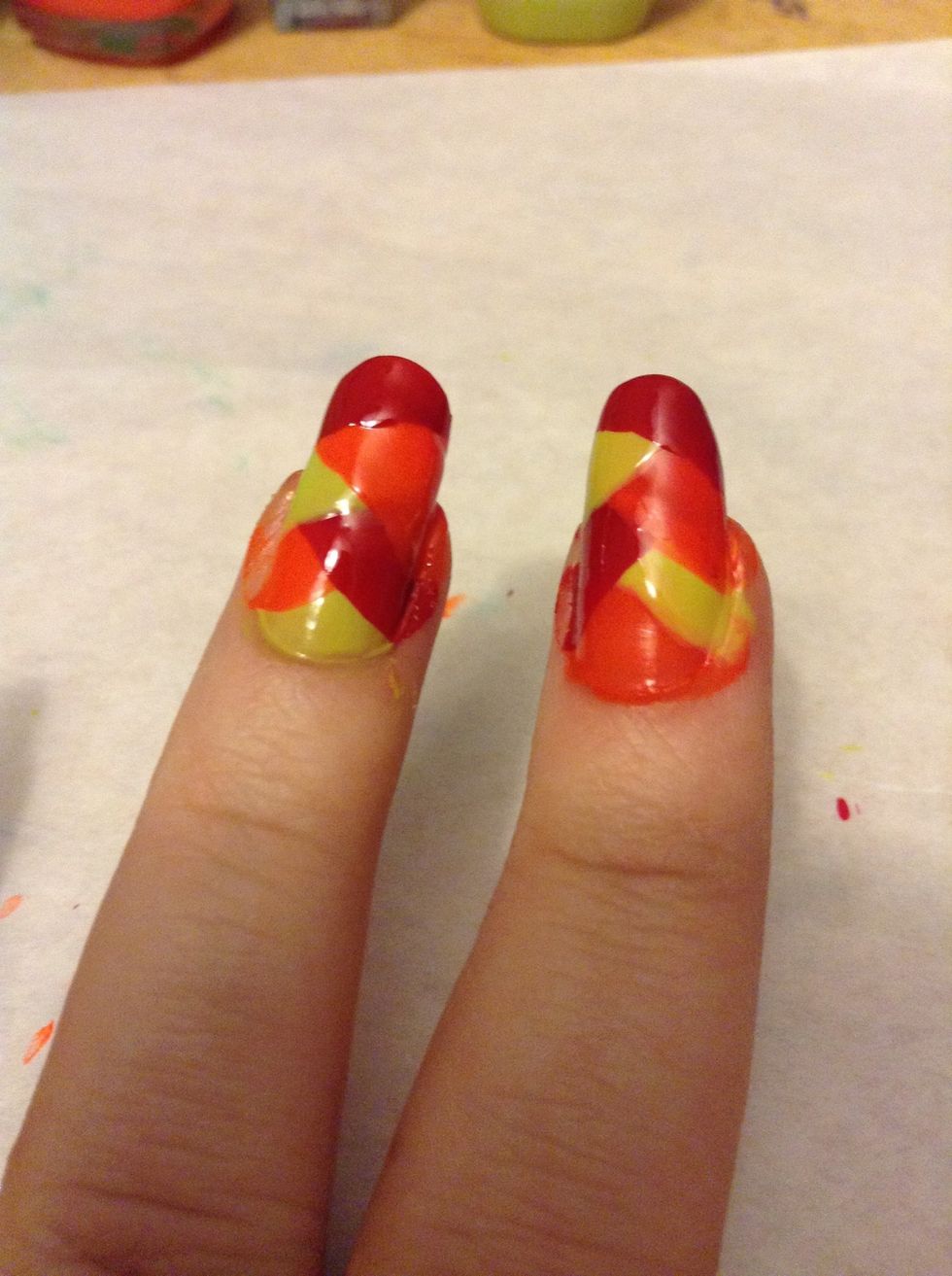 Looks like that when you're done.
Take a small brush or q-tip and some polish remover and clean up around your nails.
Add topcoat and you're done! You can do all nails, one nail, however many you want.
Hope your nails turn out great. Tell me what kind of guides you'd like to see.
Base coat
3 different nail polishes
Top coat
Polish remover
Q-tip or small brush